New Christmas Tree Decorating Ideas with Tutorials
Each year the number of Christmas trees I add to my collection seems to grow; so, I thought it would be fun to give you an official Christmas Tree Tour! In the past, I would only decorate a main tree; however, over the years my love for the tradition of Christmas has grown into a full blown obsession of creative freedom! Each tree has a specific theme which makes it so much fun to decorate. My hope is that each one brings enjoyment to those who see it…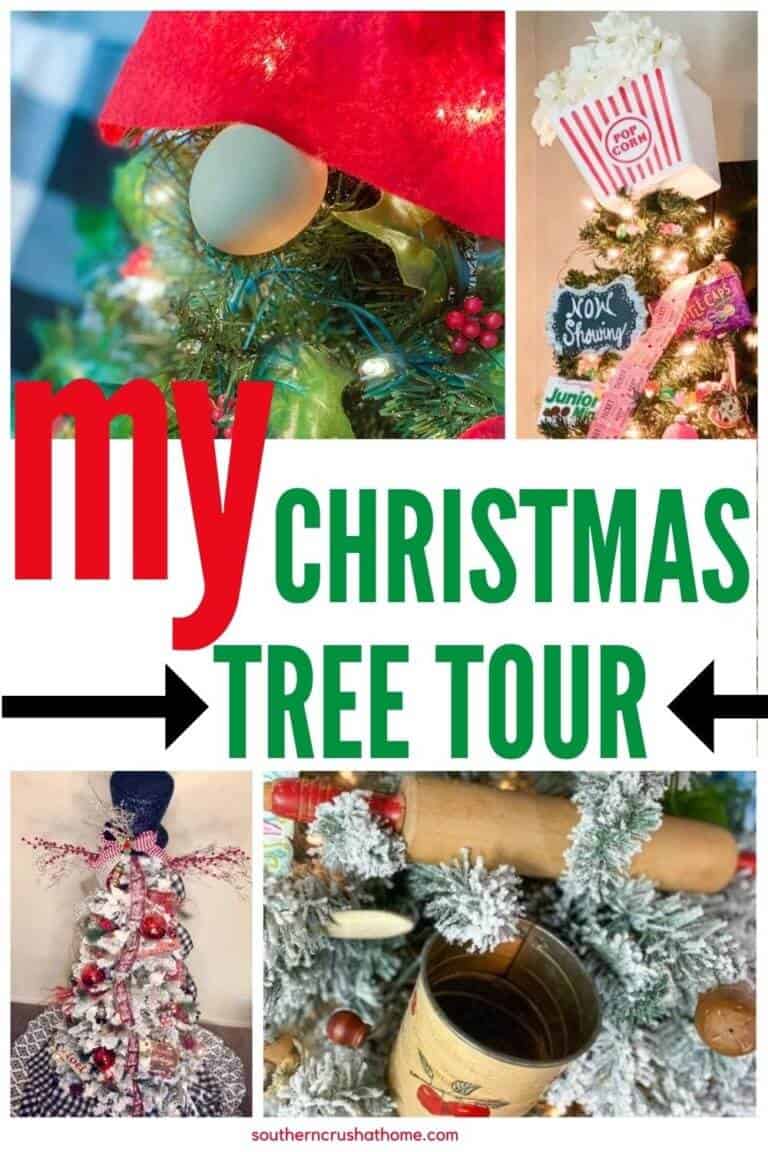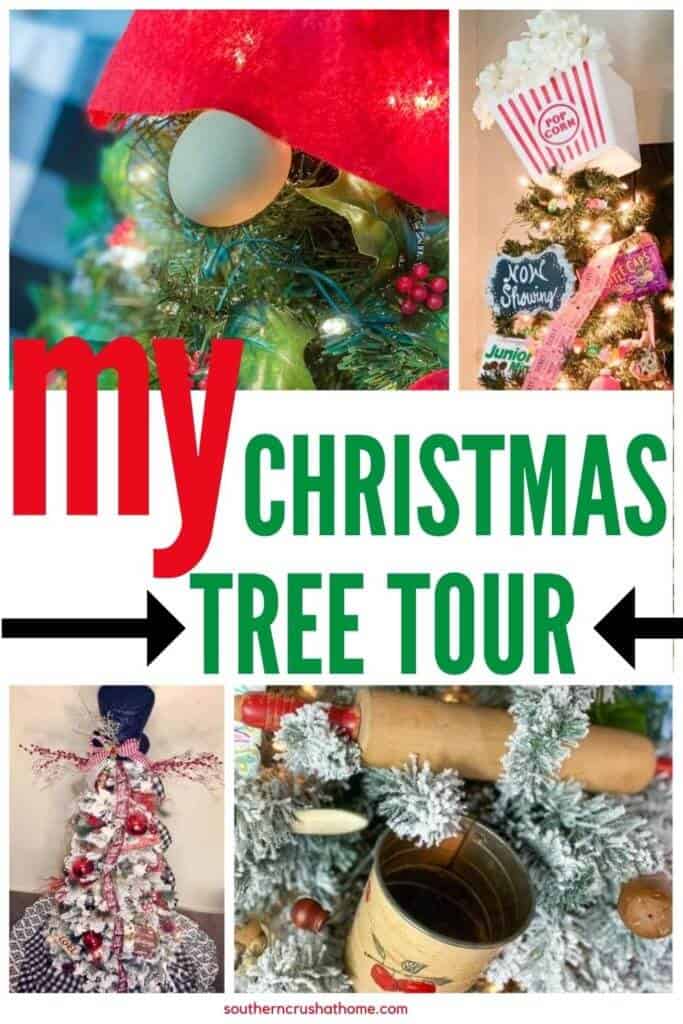 Be sure to PIN this for later!
christmas tree tour
With each of the trees bringing their own character to the table; it's a good thing they are spread out around the house. From the living room to the dining room and even in the kitchen, these Christmas trees bring joy. Get inspired to create a virtual Christmas oasis of your own by decorating a fun tree this year.
It's easy to fall in love with Ree Drummond's colorful country style. After my trip earlier this year to Pawhuska, Oklahoma to visit the Mercantile; it was super easy to be hooked on all things Pioneer Woman. It's perfect theme for a rustic and whimsical Christmas tree…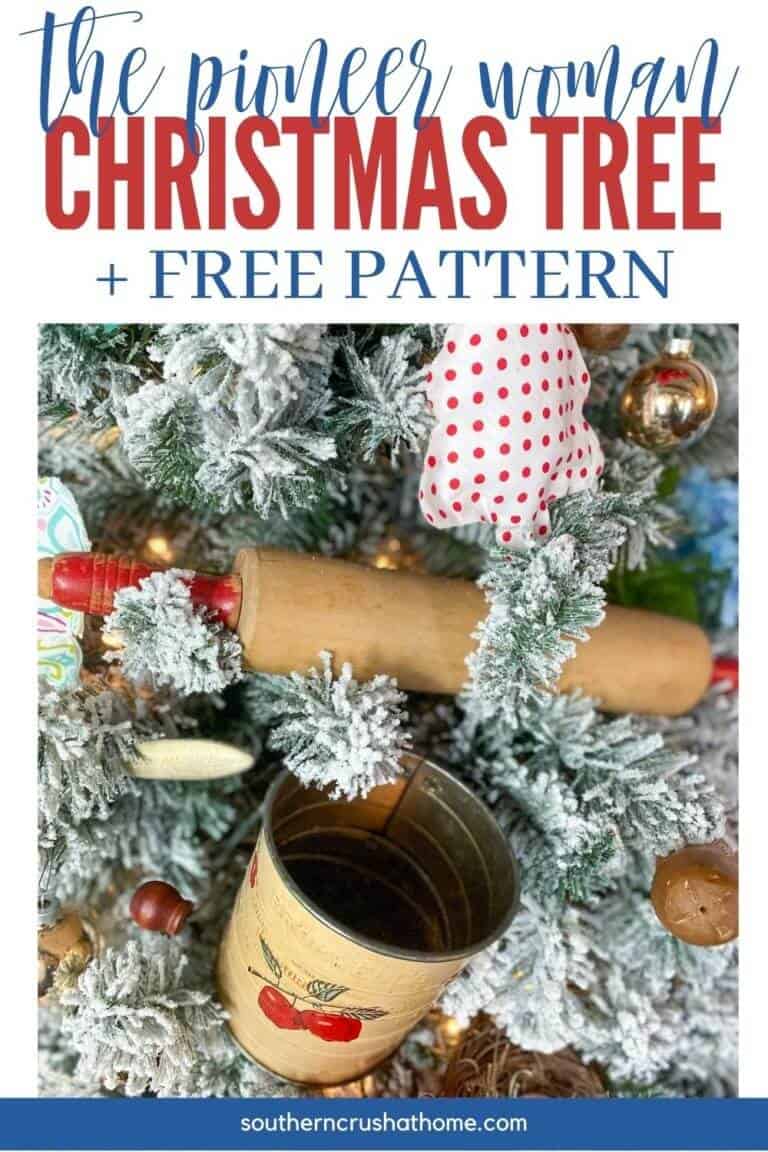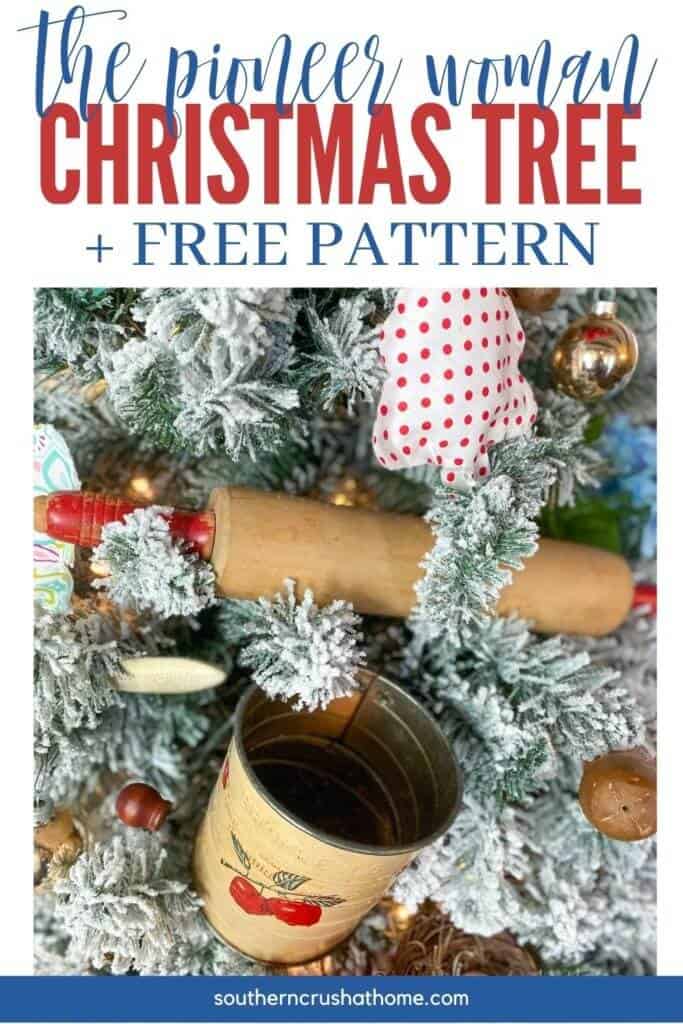 Be sure to PIN this one for later!
This Christmas tree theme is decorated like a movie theater!
Now that I've officially decorated a movie theater themed Christmas tree, I cannot imagine a Christmas without one! It was surprisingly one of the most fun Christmas trees to decorate ever. From the fake movie tickets to the faux popcorn bucket, this Christmas tree is one of my new favorites to decorate. The possibilities are endless as far as decorating when it comes to this movie theater themed tree.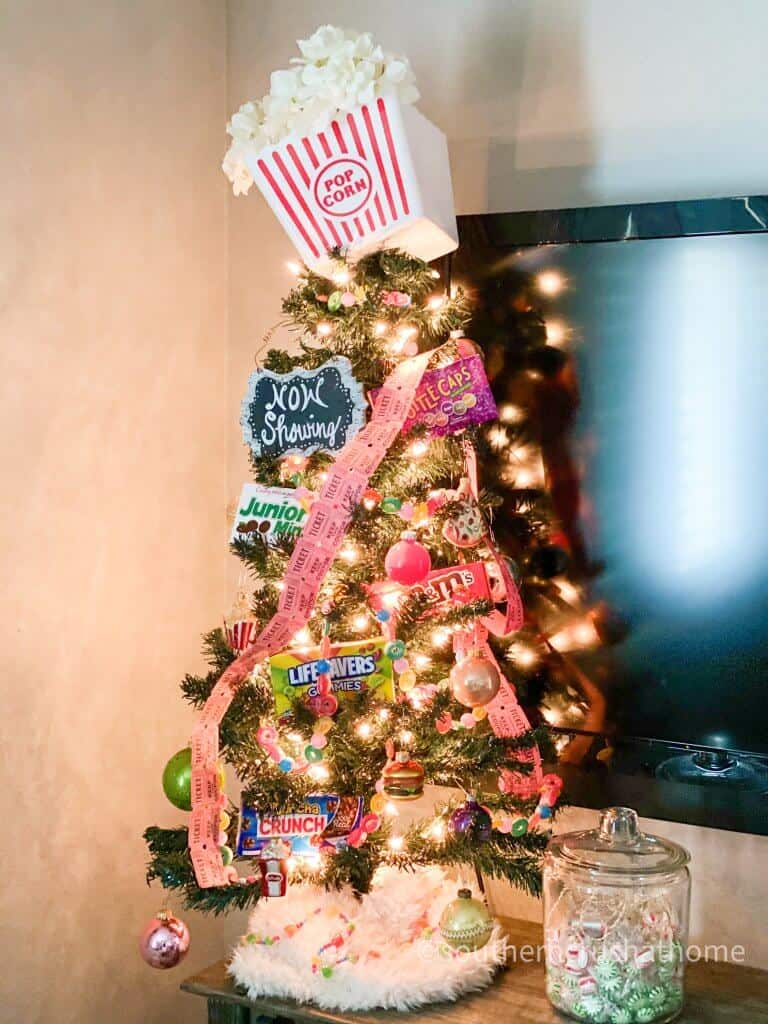 This simple DIY Christmas tree idea is my own version of the fast growing gnome trend. Everywhere I look it seems gnomes are popping up as Christmas trees! Follow this sweet tutorial and make your very own…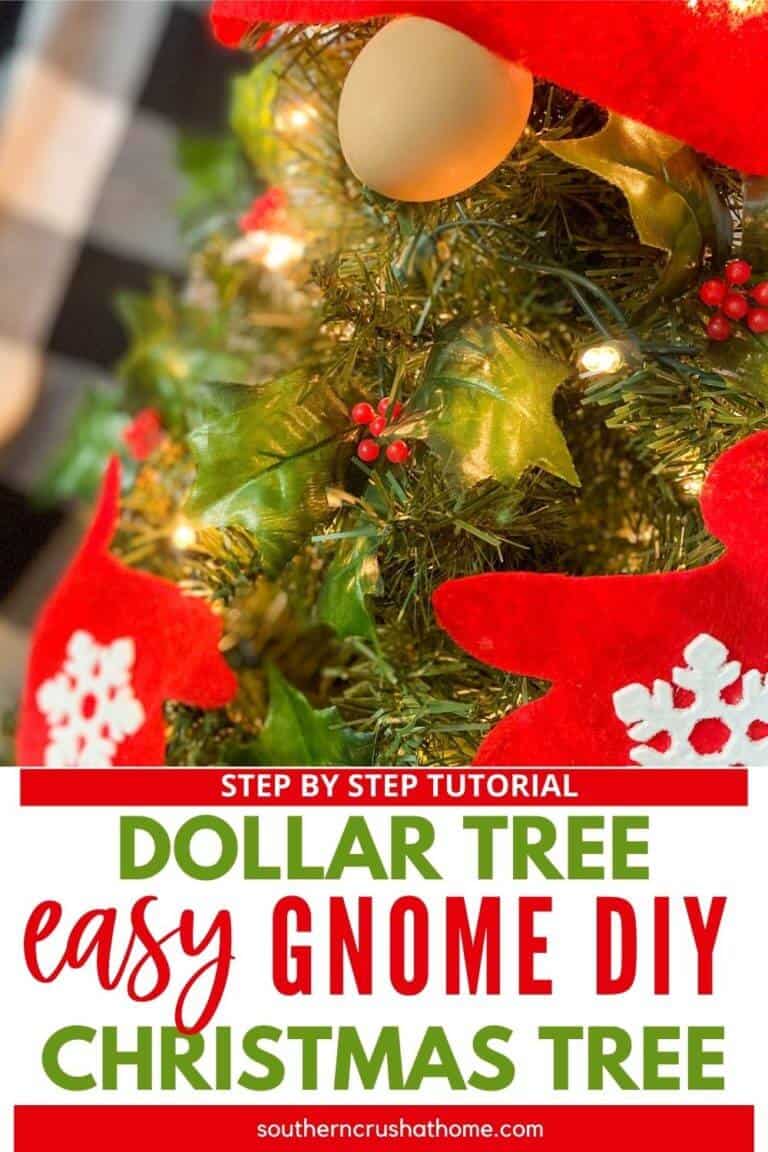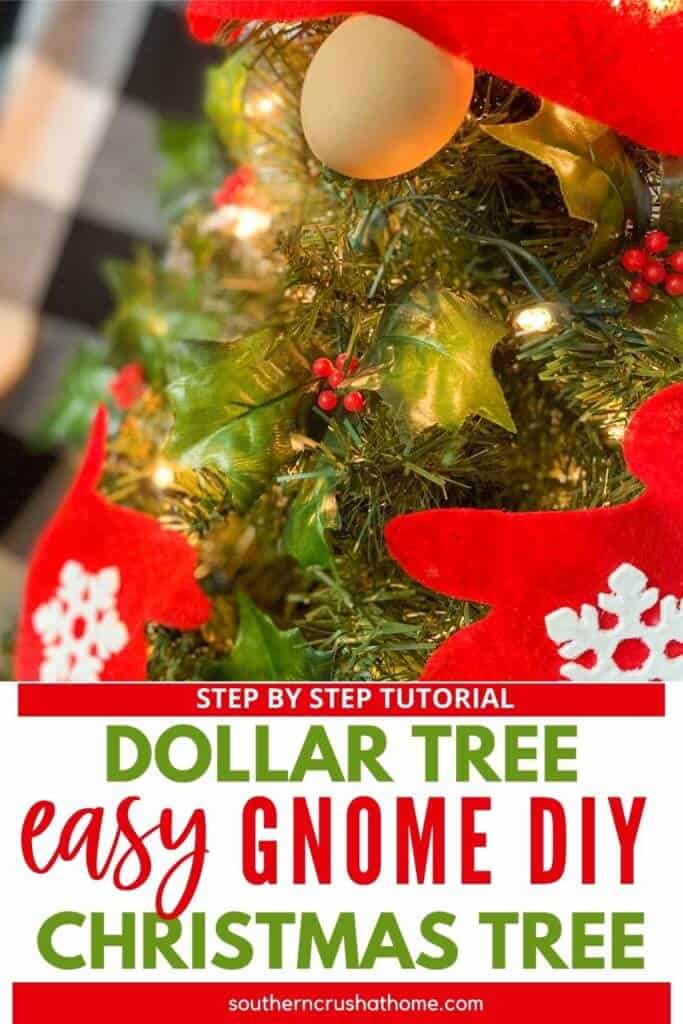 Be sure to PIN this one for later!
Y'all know my favorite thing to do is inspire you to create & decorate a home you'll love—well, how about a Dollar Tree Christmas Tree for under $50?! I set out to decorate my Christmas tree on a budget mostly because I just love a good challenge, how about you? See how I put everything all together here…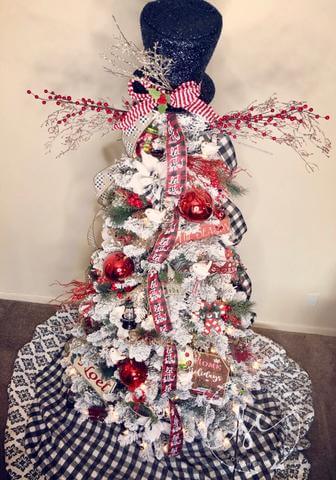 It wouldn't be a Christms Tree without a cute Tree Topper and this one does not disappoint! It is on my front entry table tree that also holds all of our most sentimental ornaments. This is the easiest tree topper you'll ever make…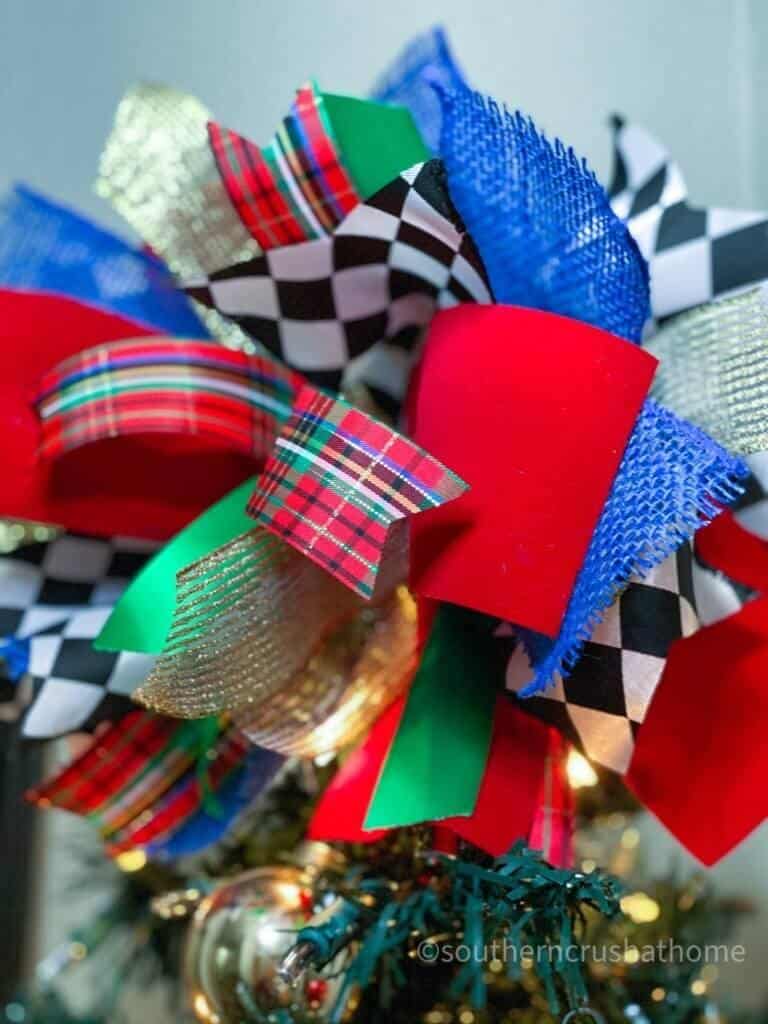 If you do not have room for a traditional tree; you may prefer these adorable tabletop Christmas trees instead. They are an easy option for Christmas decorating and super affordable, too!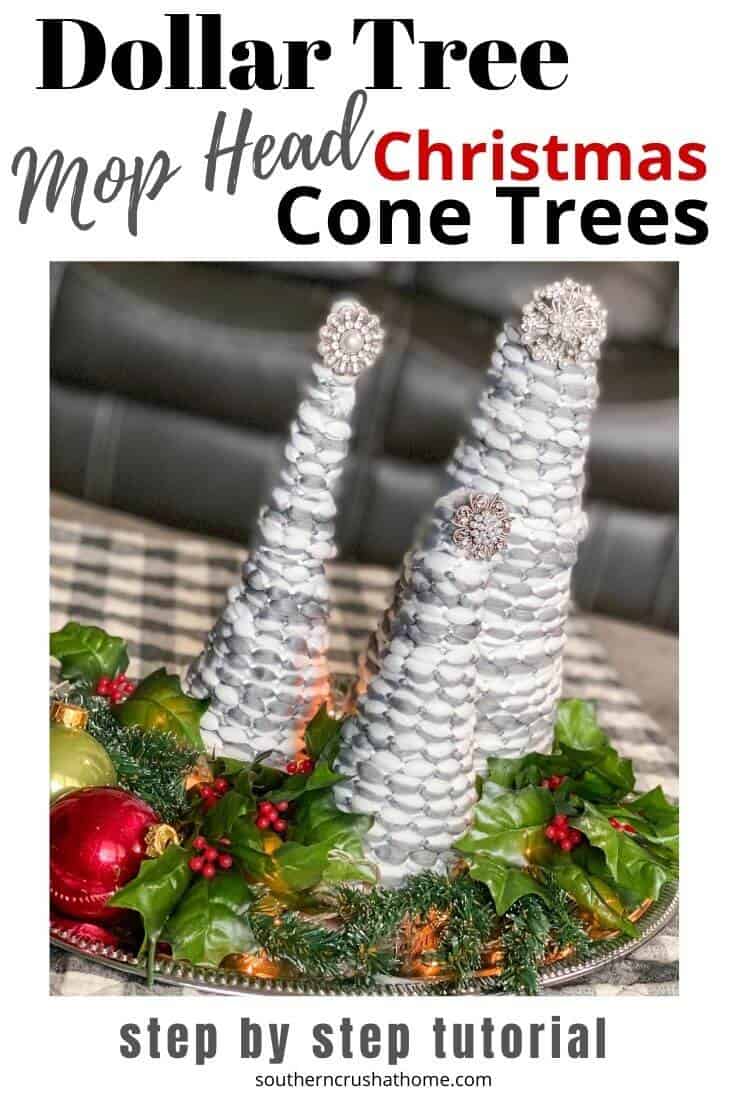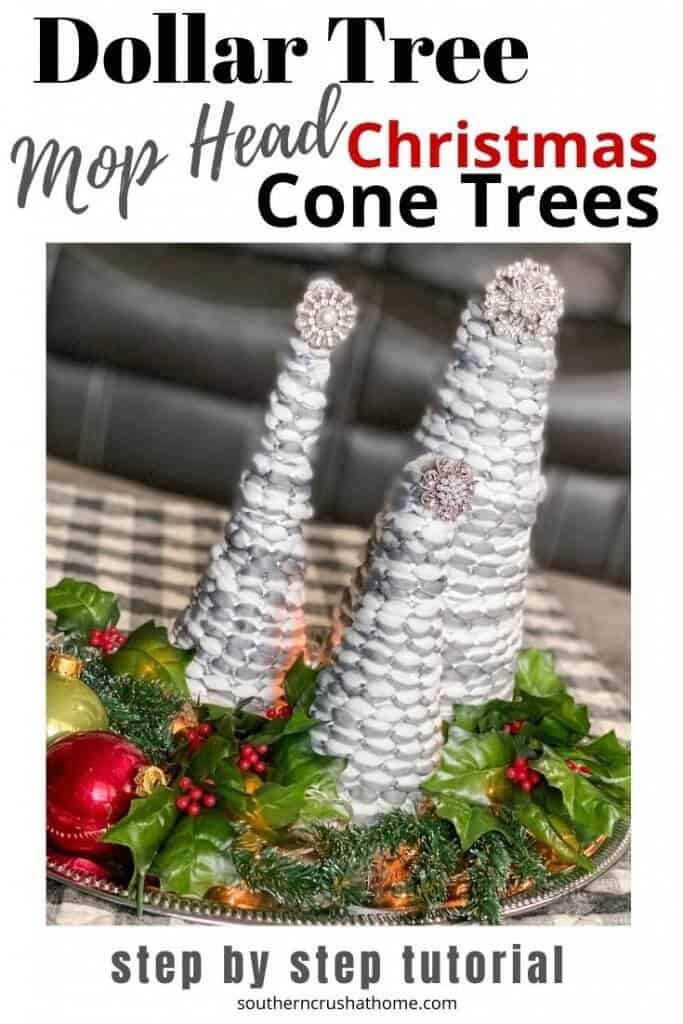 Be sure to PIN this for later!
One last option for alternative Christmas Trees are these wooden Stenciled Christmas Trees. You can get creative and make your own to fit into any decor! This trio of trees were perfect for displaying on a tray on my ottoman for the holiday season…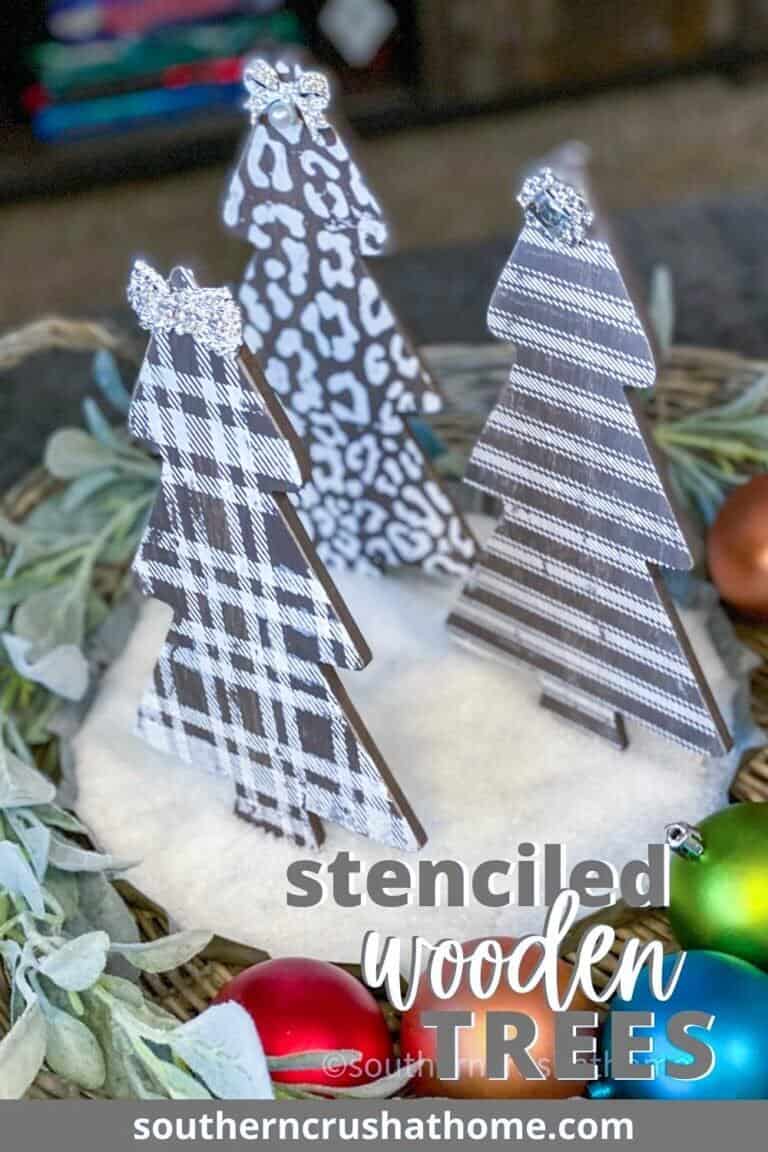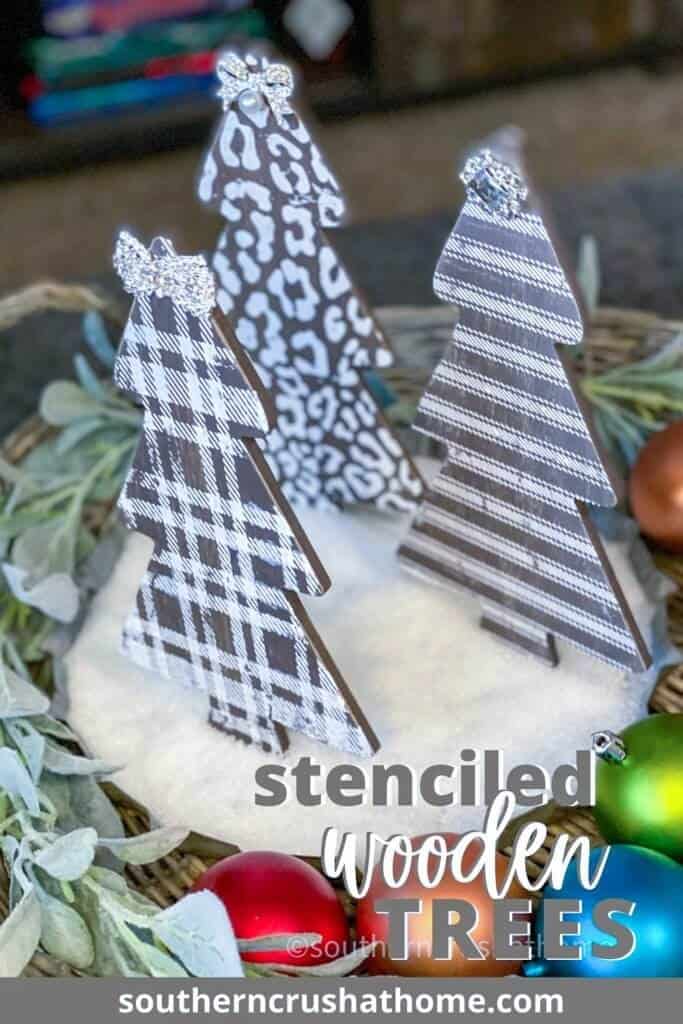 Be sure to PIN this for later!
other popular christmas decor
Once the trees are up, you'll want to decorate everywhere else in the house! It's addicting, I promise! Here are my other top DIY ideas for decorating for Christmas.
SIGN UP FOR MY EMAILS
If you love these kinds of DIY ideas, you need to be getting my emails, friend! Each week I send out a couple of emails that include updates, crafts, shopping experiences, and decor inspiration. Be sure to get yourself signed up below.
I can't wait to meet you! Leave your thoughts below in the comments, please… BTW— Life is short—Enjoy the mess!