Decorator's Warehouse: The Ultimate Christmas Tree Store for the Holidays
It's the most wonderful time of the year, and the best part is decorating your home to get you into that Christmas spirit! And what better way to kickstart your holiday decorating than by visiting the ultimate Christmas tree store, Decorator's Warehouse! Let's G-O!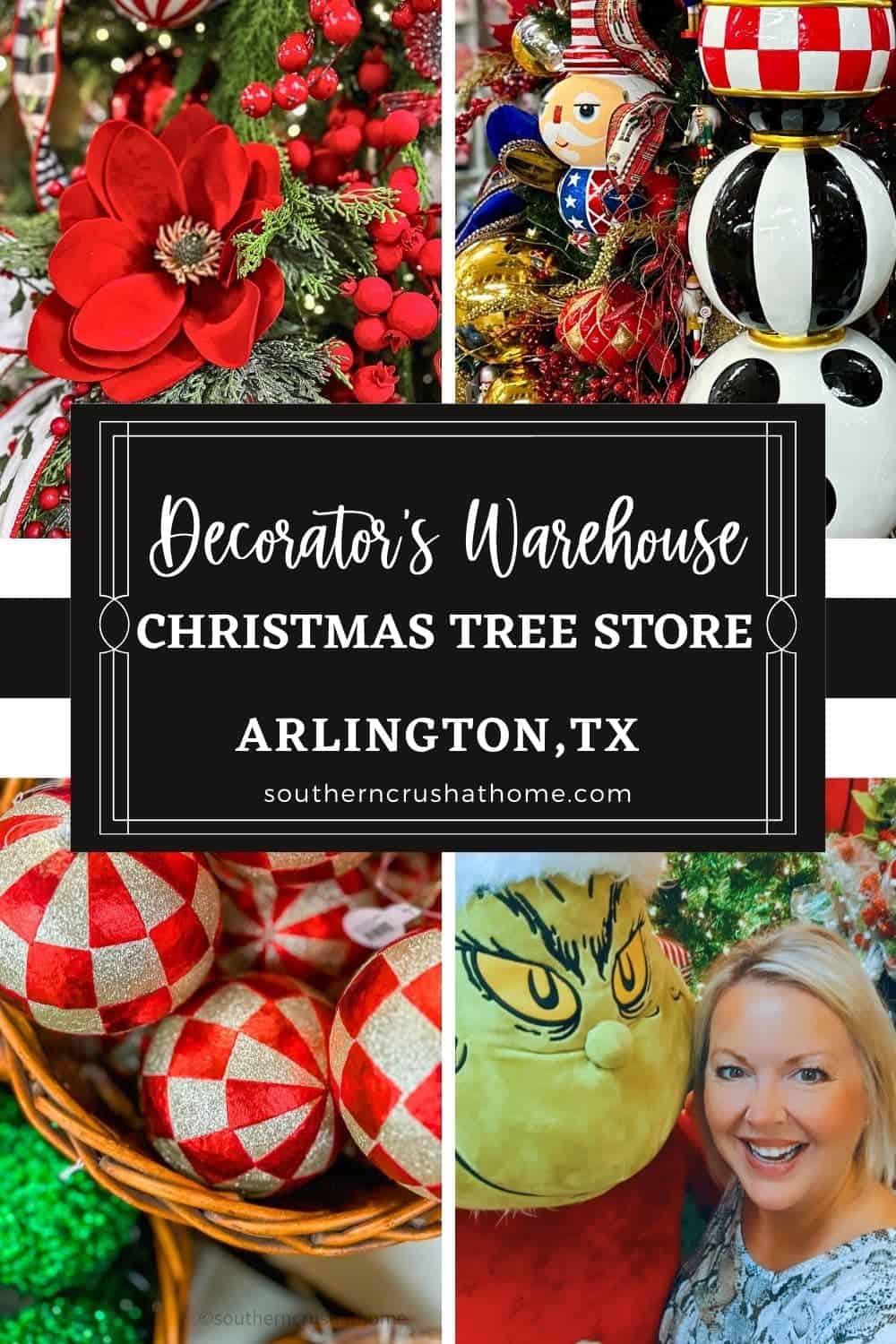 PIN this for later!
This wonderland of holiday decorations and ornaments in Arlington, Texas, will immerse you completely in the holiday spirit.
From stunning Christmas trees and wreaths to unique ornaments and decor, you will find everything you need to create your perfect holiday home decor.
Be sure to let me know, in the comments at the end, which Christmas tree theme is your favorite!
Where is the Decorator's Warehouse Located?
Your New Favorite Destination for Christmas Tree Decor is located in Arlington, Texas at:
3708 West Pioneer Parkway
Arlington, TX 76013 817-460-4488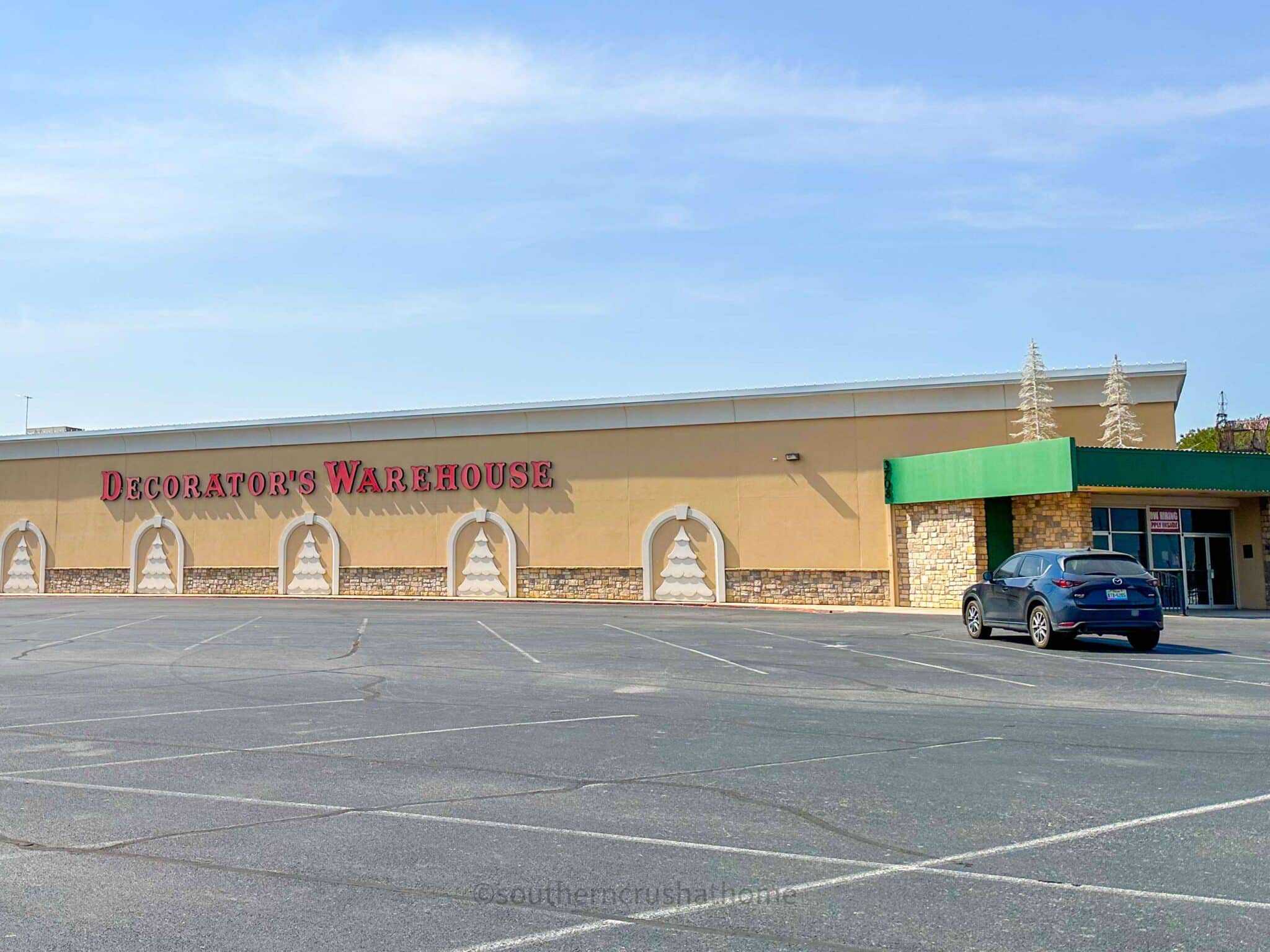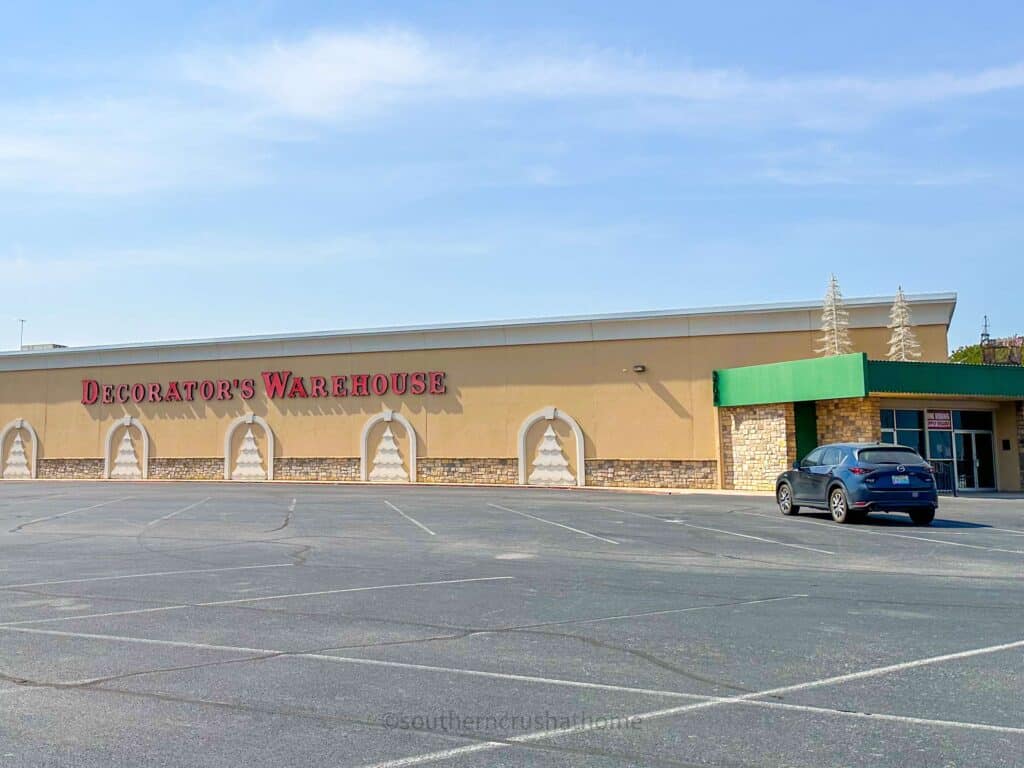 What are the hours for the Decorator's Warehouse?
Even though this store is mostly Christmas, it is open year-round to the public!
Store Hours
Monday-Saturday: 10am-6pm Sunday: 11am-6pm
Shop anytime online at: DecoratorsWarehouse.com
What We Found at Decorator's Warehouse
Inside this amazing store, we found the world's largest selection of Christmas ribbons, flowers, trees, and more! Over 60,000 sq ft of Christmas Wonderland!
Custom-Made Christmas Trees:
The first thing you will notice when visiting Decorator's Warehouse is their vast selection of custom-made Christmas trees. With more than 150 types of trees to choose from, you're guaranteed to find one that suits your style.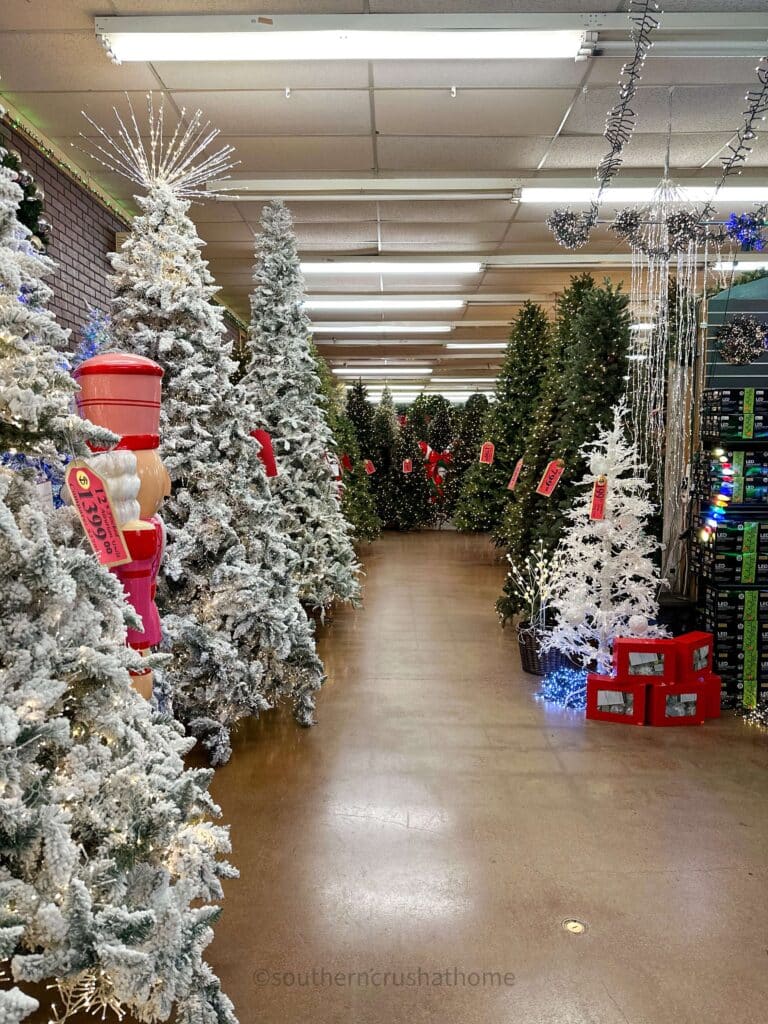 Their plethora of tree styles range from tall and slim to traditional full-bodied trees, from real-life replicas to artificial minimalist trees.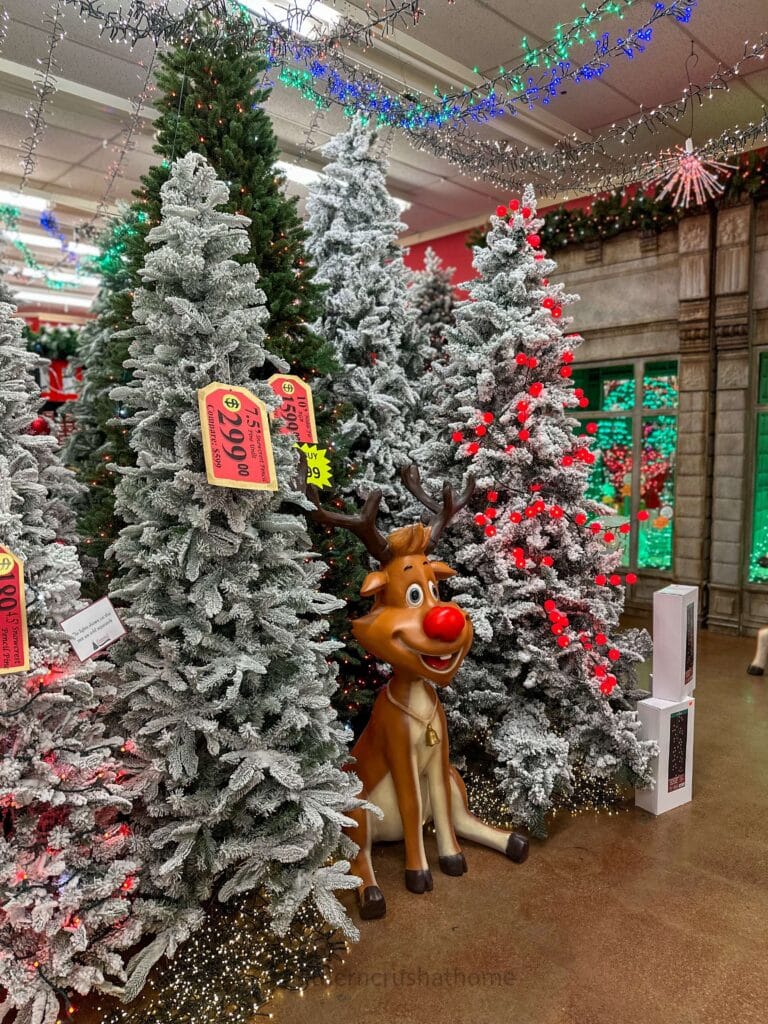 Decorator's Warehouse also offers a range of pre-lit trees with a variety of lighting options to choose from.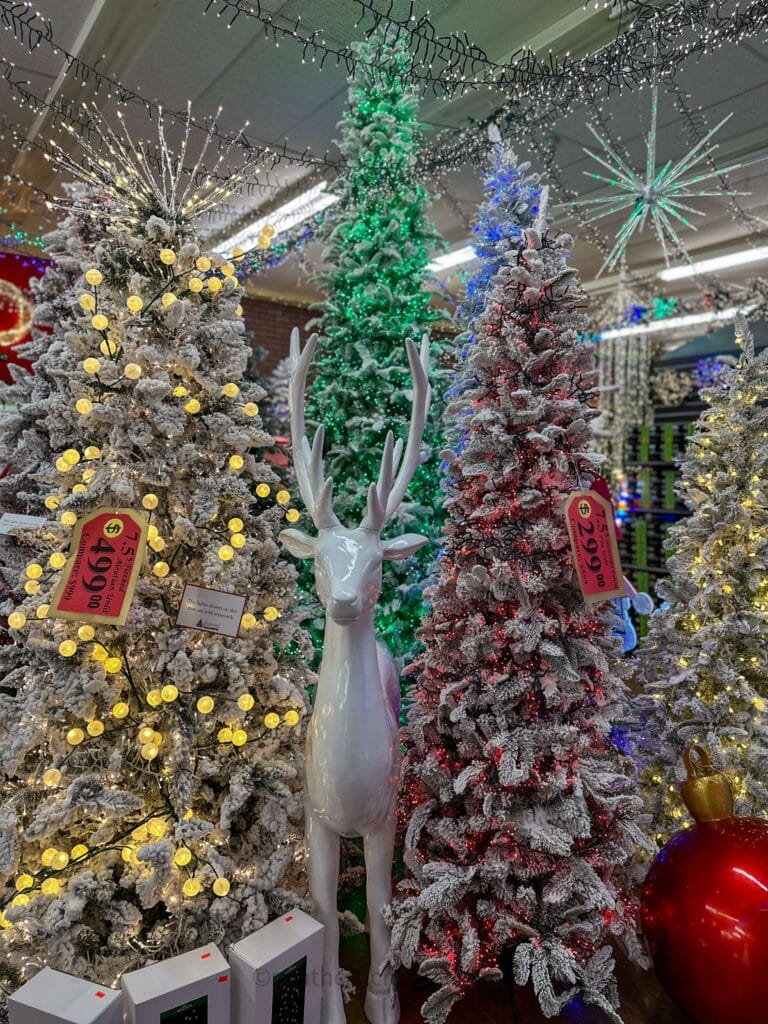 Plus, their trees come in all sizes, ranging from three feet to fifteen feet, making sure every space in your house is adorned with the perfect tree.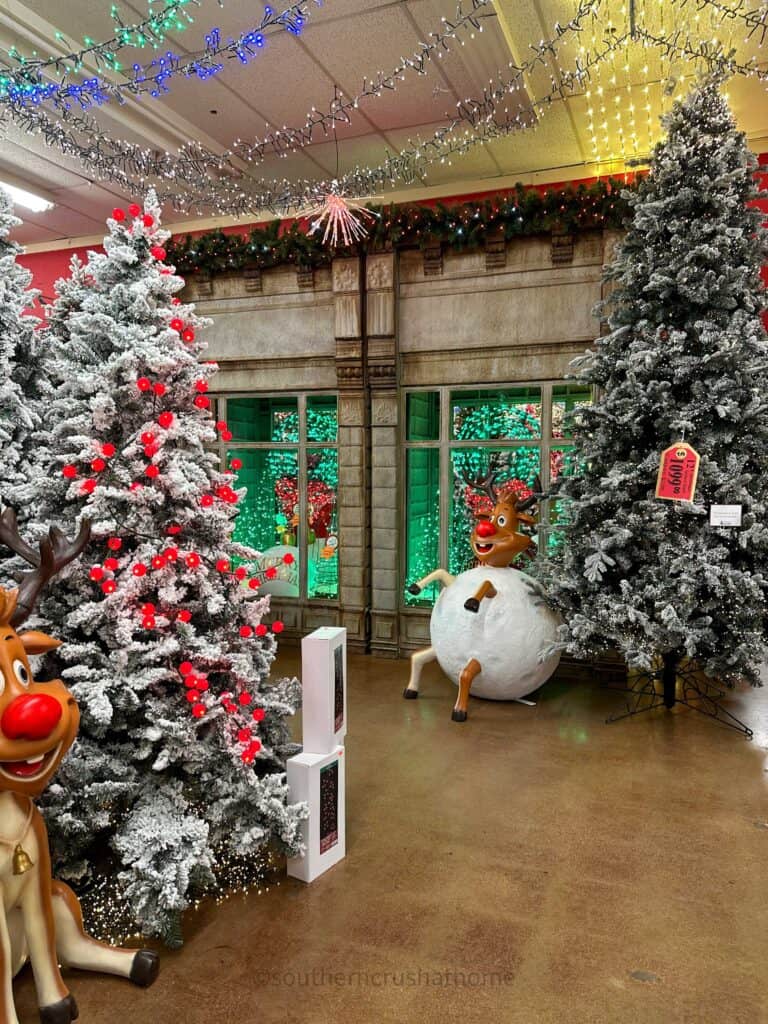 Take a peek at my Christmas Tree tour for even more tree inspiration HERE.
Christmas Stockings Hung with Care:
You may not think of stockings when you think of a Christmas tree store, but Decorator's Warehouse has thought of it all for you! They have a huge selection of Christmas stockings and tree skirts, see below!
A Ribbon for Every Holiday Bow:
Nothing says holiday better than a beautiful holiday bow. At Decorator's Warehouse, you'll find ribbon to fit every style and color scheme.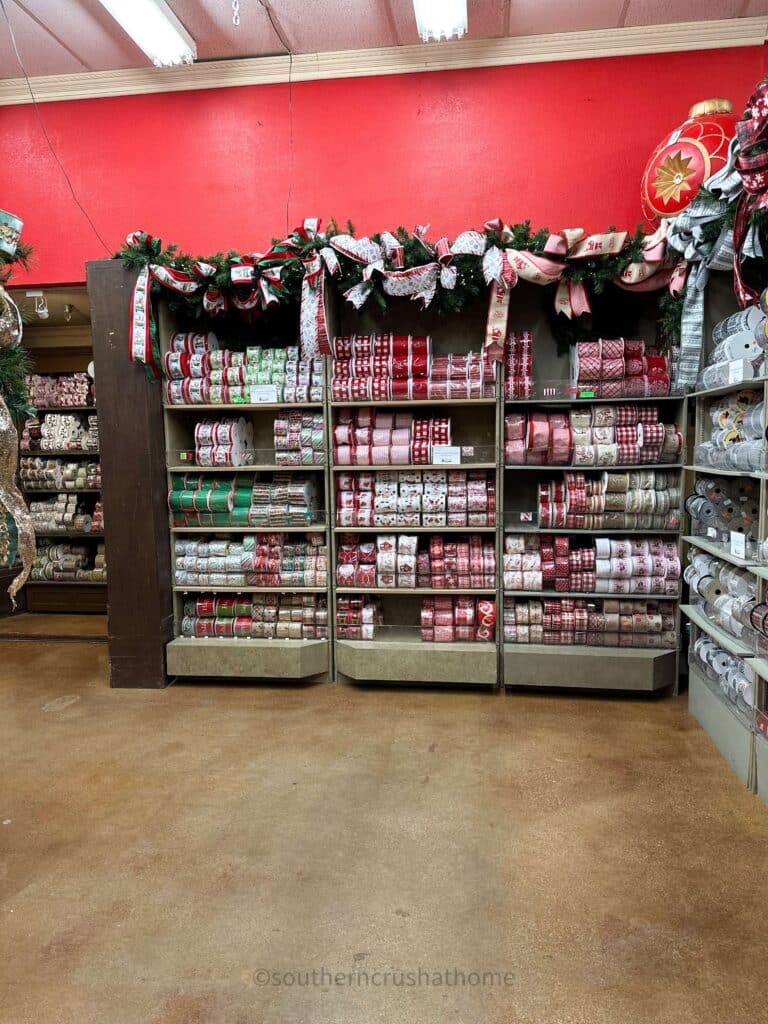 From traditional evergreen colors to unique whimsical patterns, they have everything you'll need to transform your home for the holidays.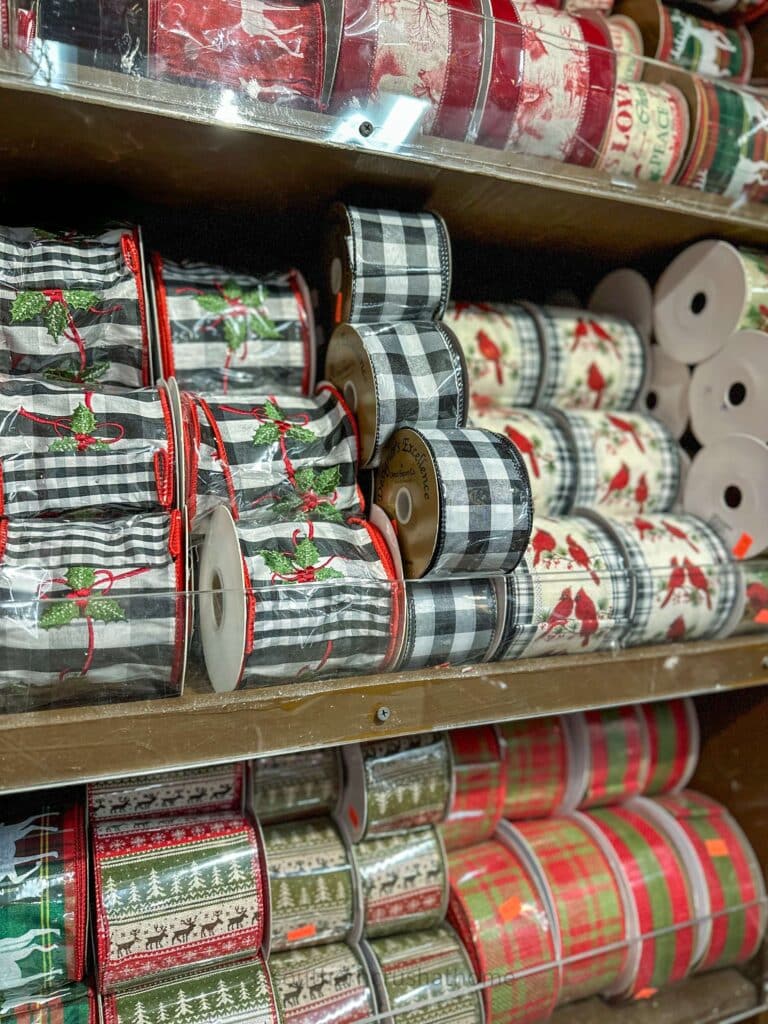 Once you have your favorite ribbon picked out, be sure to make a bow with my easy instructions HERE. Or make a fun tree topper like the one HERE.
Ornaments Galore:
A Christmas tree is incomplete without its ornaments. Decorator's Warehouse has a massive selection of beautiful ornaments that you can choose from.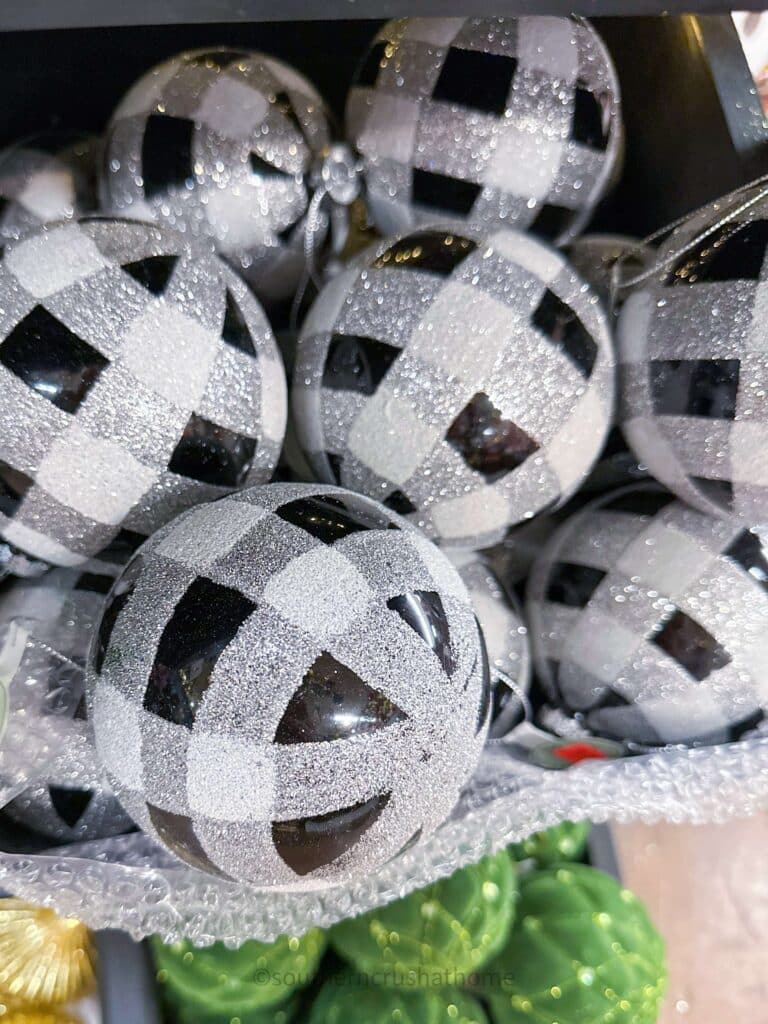 They have everything from classic glass balls to handmade and unique ornaments that would make your tree stand out.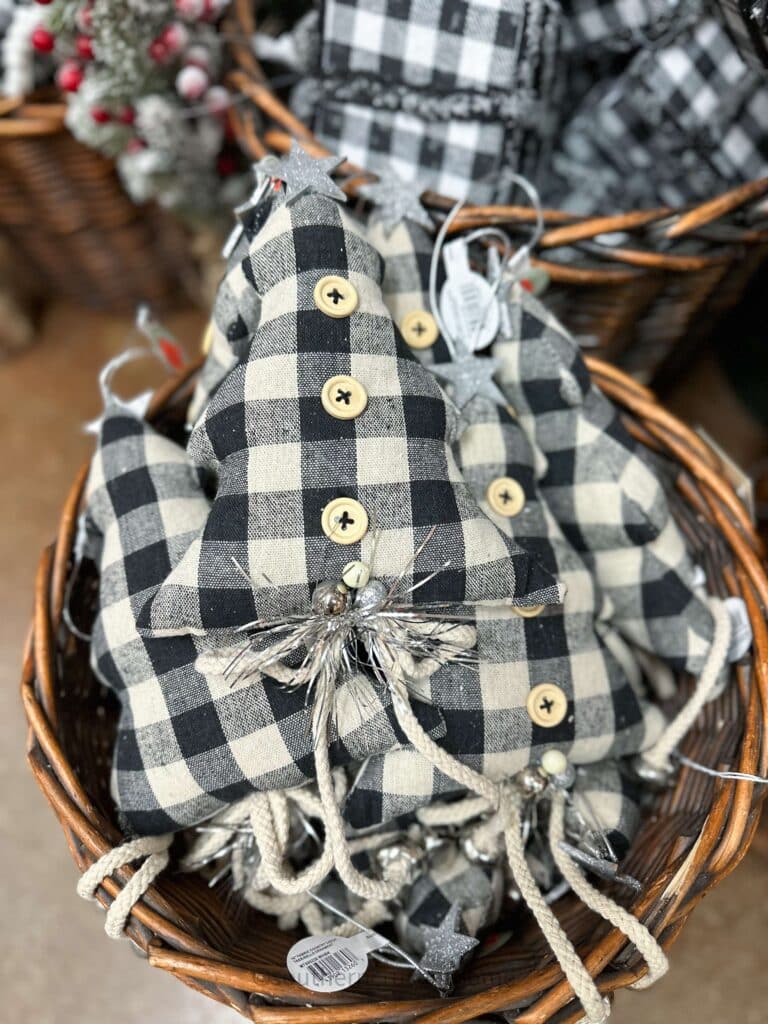 And the best part? Their ornaments come in all shapes, sizes, and colors, so you're sure to find something for every taste and theme.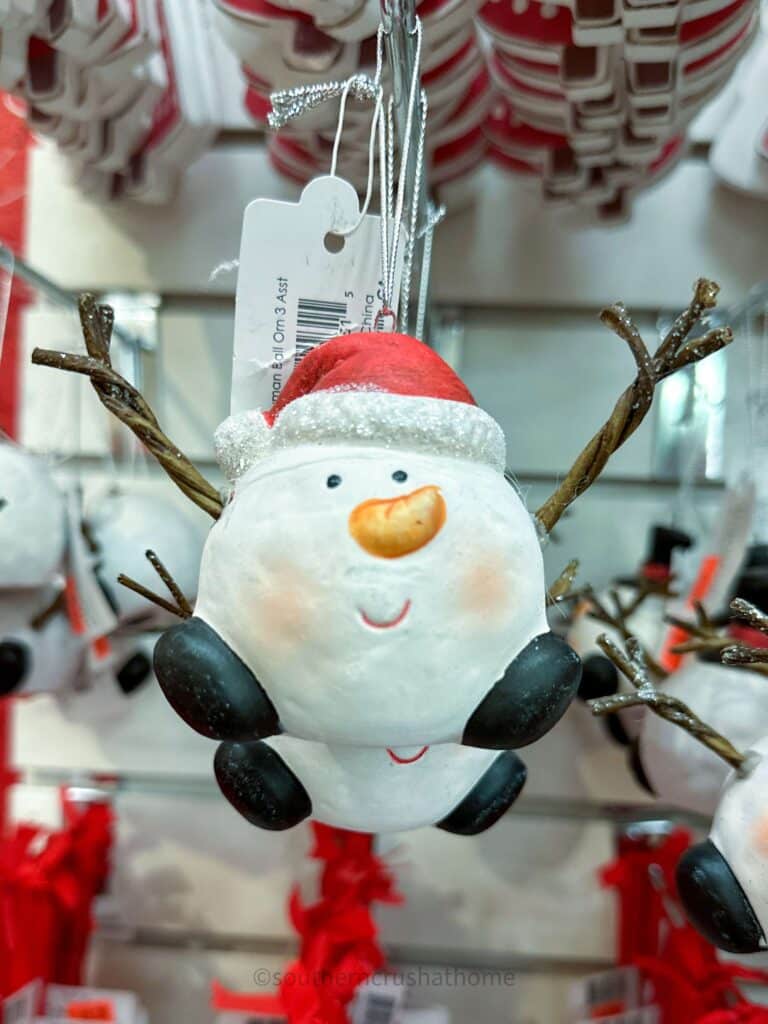 Theme-Based Decor:
If you're looking to deck out your home for the holiday season, Decorator's Warehouse is here to help. They offer a range of unique and premium decor pieces to create the perfect holiday-themed living space.
From Nutcrackers to Santa figures, Decorator's Warehouse has a decorating idea for every theme on your wish list.
Black and White Gnome Christmas Tree Theme
Gnome for the holidays! Decorator's Warehouse has some of the best gnome-themed decorations around.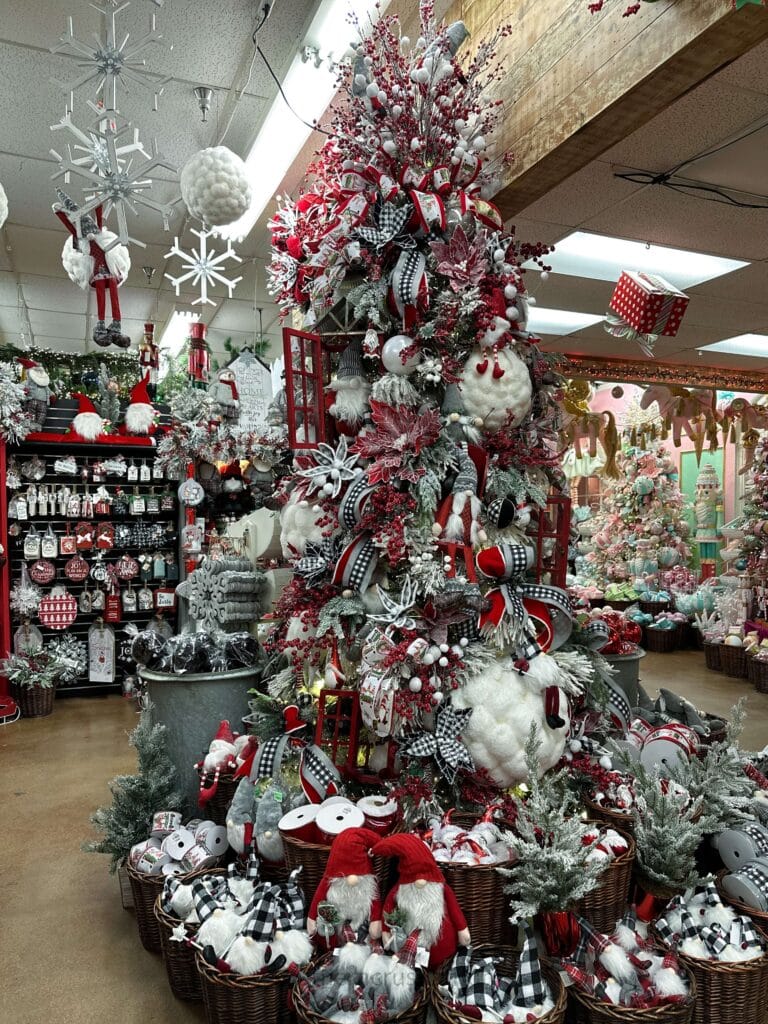 This black and white Christmas tree is perfect for gnome lovers.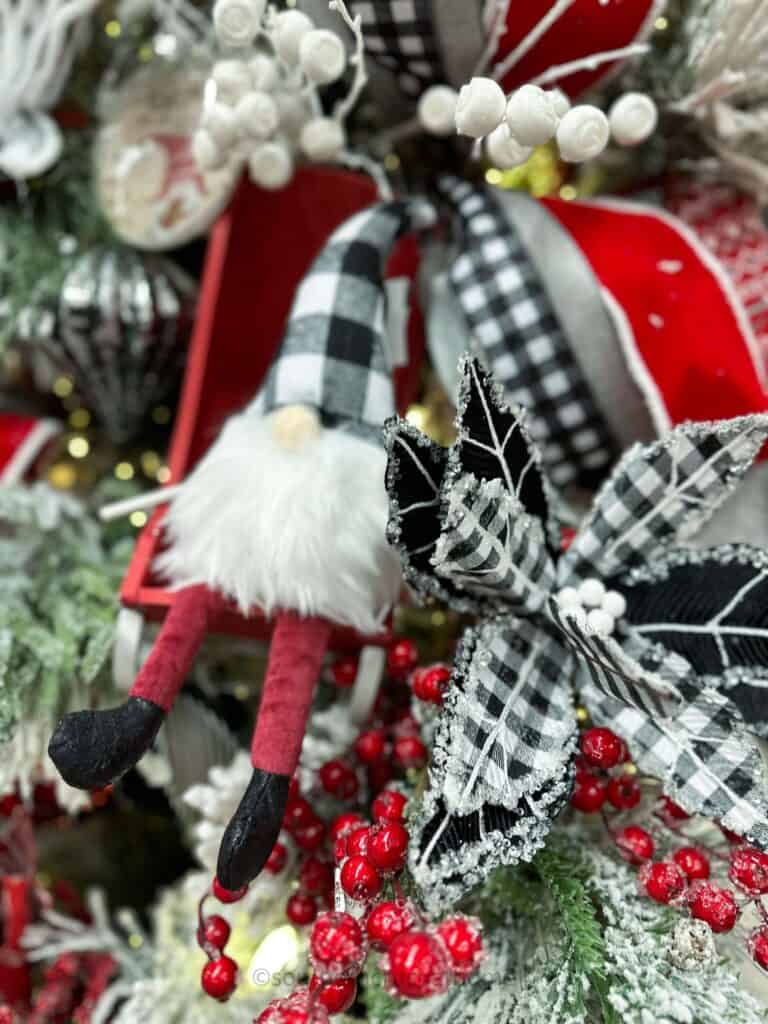 These petite friends in action with jolly Saint Nick, carry plenty of Christmas cheer and ready-to-deliver presents.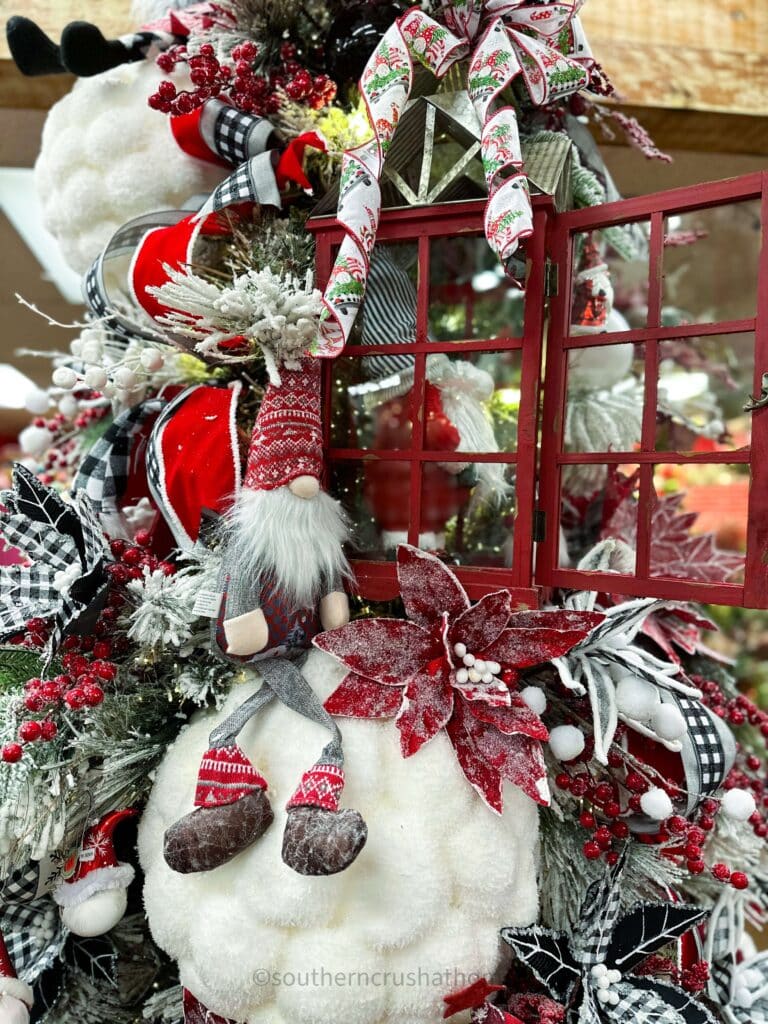 See all of the black and white Christmas decor inspiration below.
Whimsical Candyland Pink Christmas Tree
Attention all candy and gingerbread enthusiasts! Get ready to indulge in the most tantalizing and irresistible holiday decorations ever created – the Santa's Sweet Shoppe collection, exclusively at Decorator's Warehouse!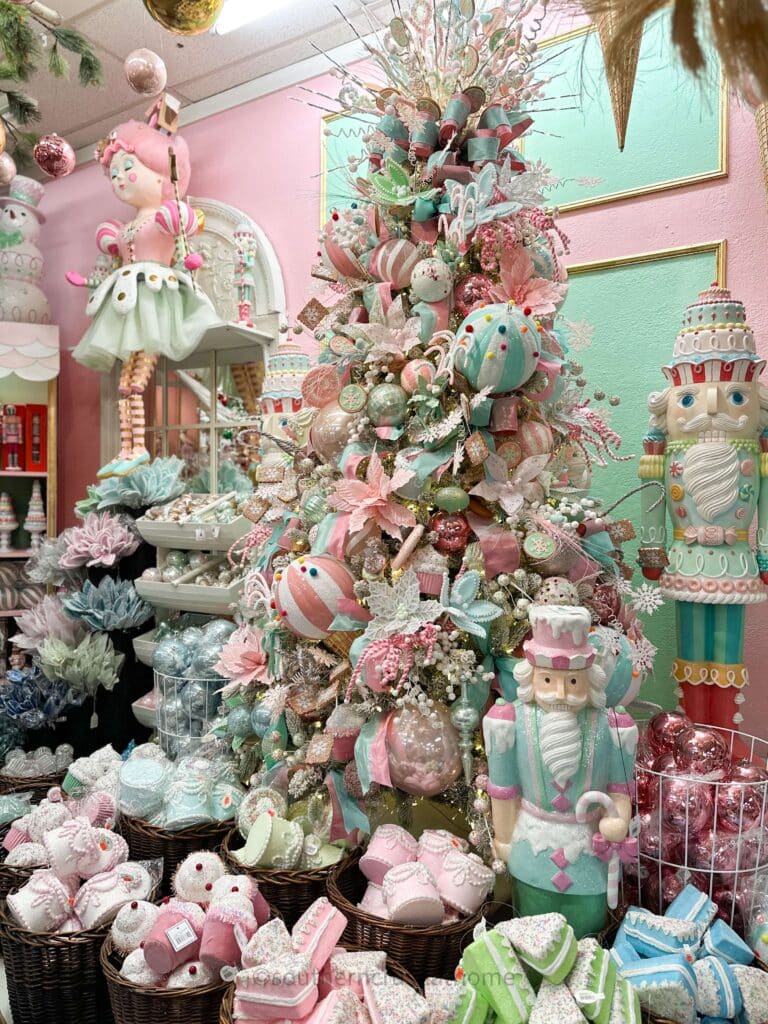 This whimsical Candyland pink Christmas tree theme is a dream come true for those with a sweet tooth.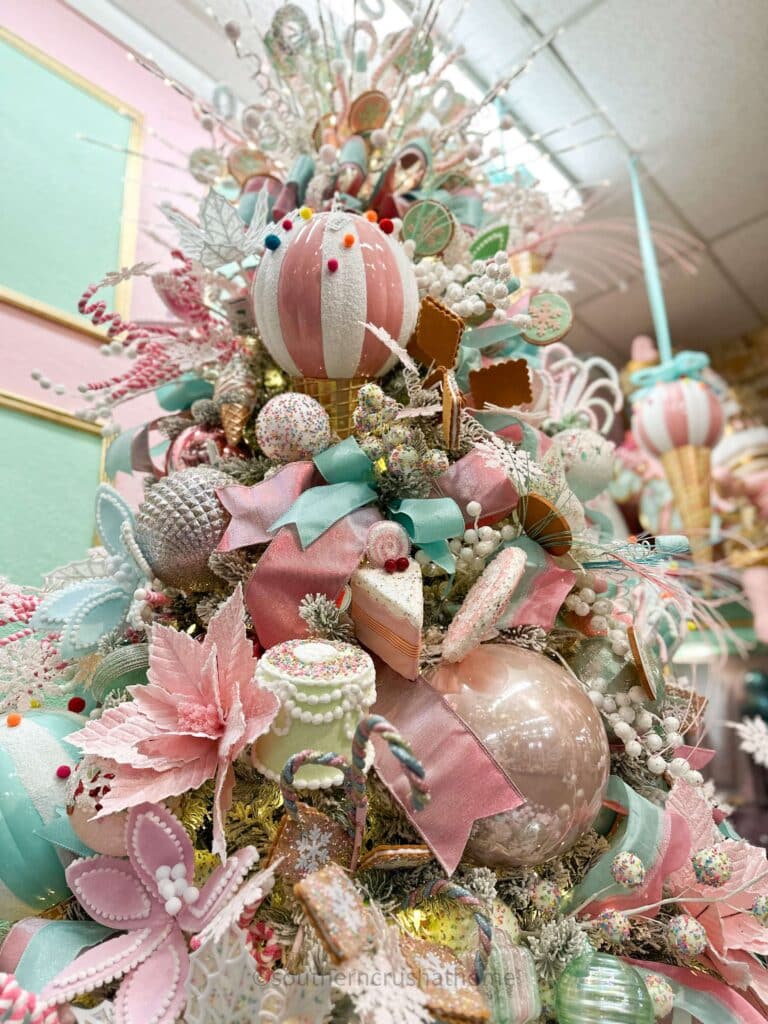 Check out all of the amazing pastel-colored ornaments and ideas below.
Grinch Theme Christmas Tree
Decorating a Christmas tree with the Grinch theme is always a good time. See my post HERE.
There are so many Grinch ideas for the holidays. See a few below.
At the Decorators Warehouse, there were so many fun ornaments and specialty ribbons perfect for a Grinch Christmas tree!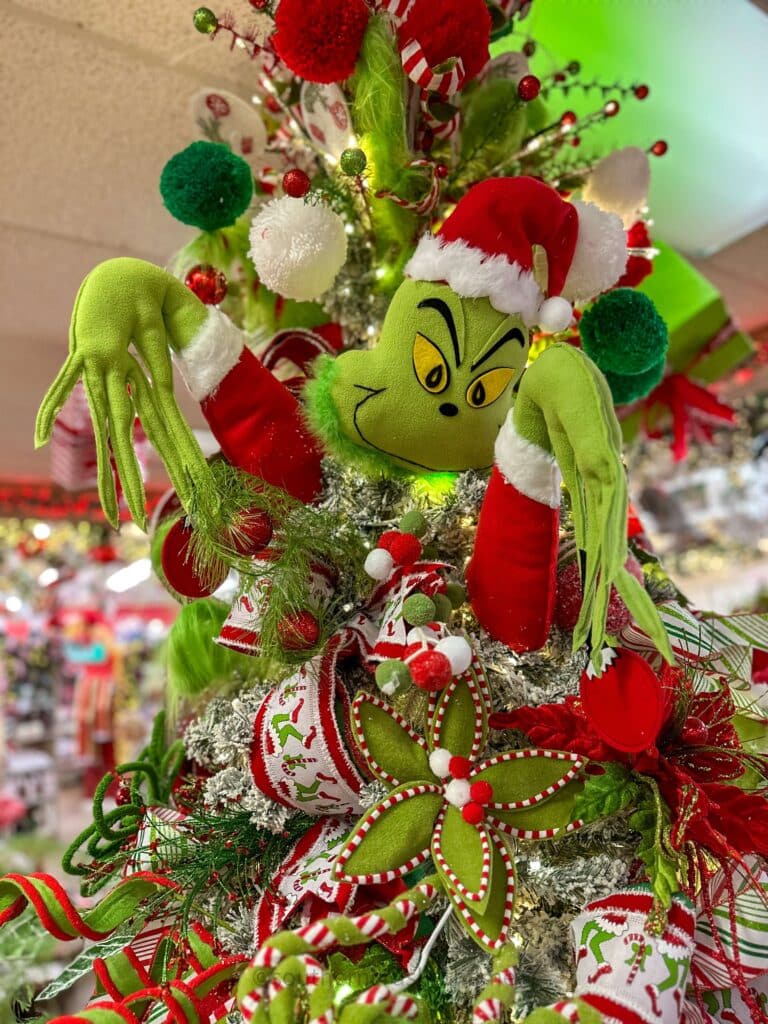 I even met the Grinch myself while I was there! LOL!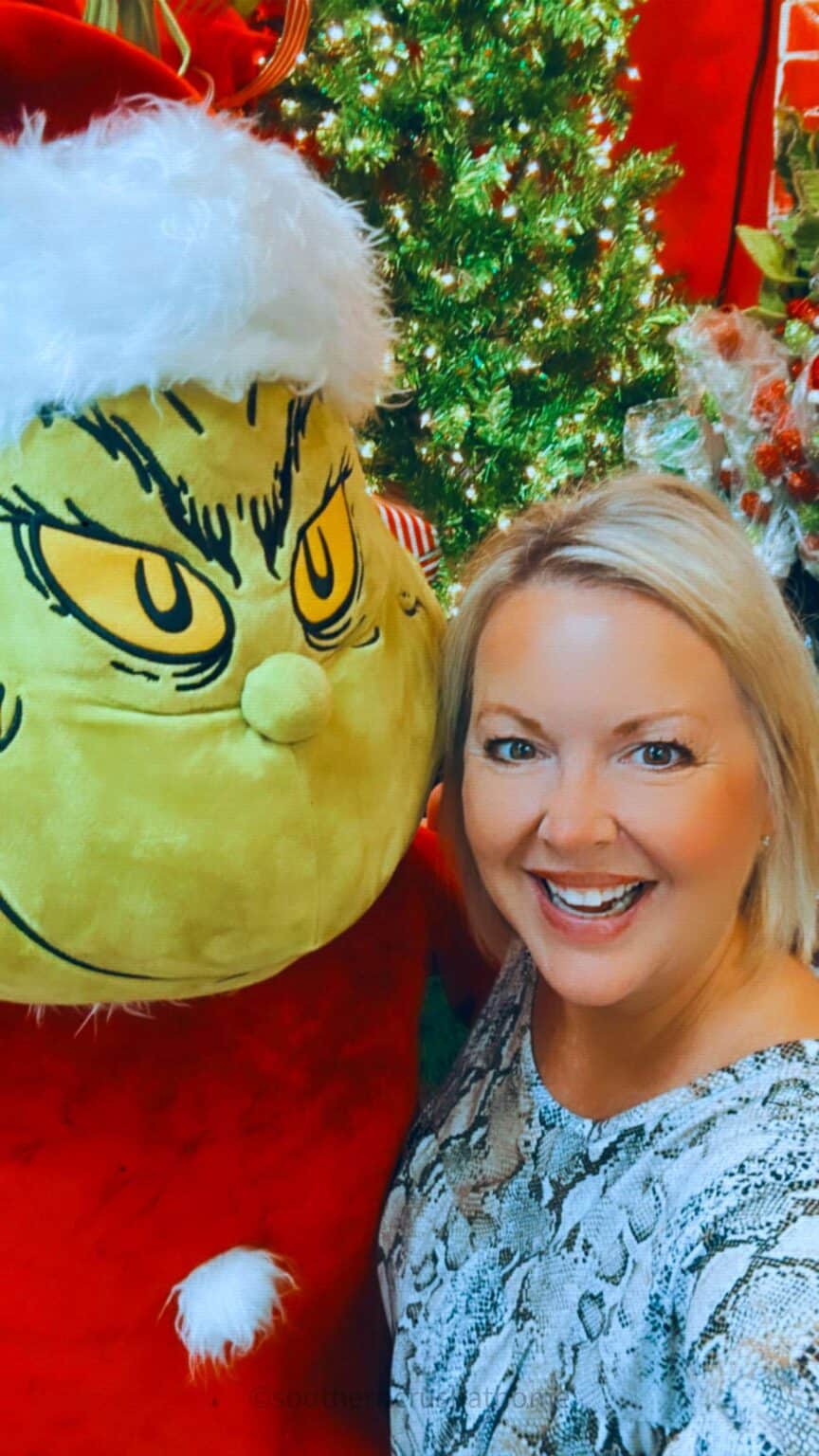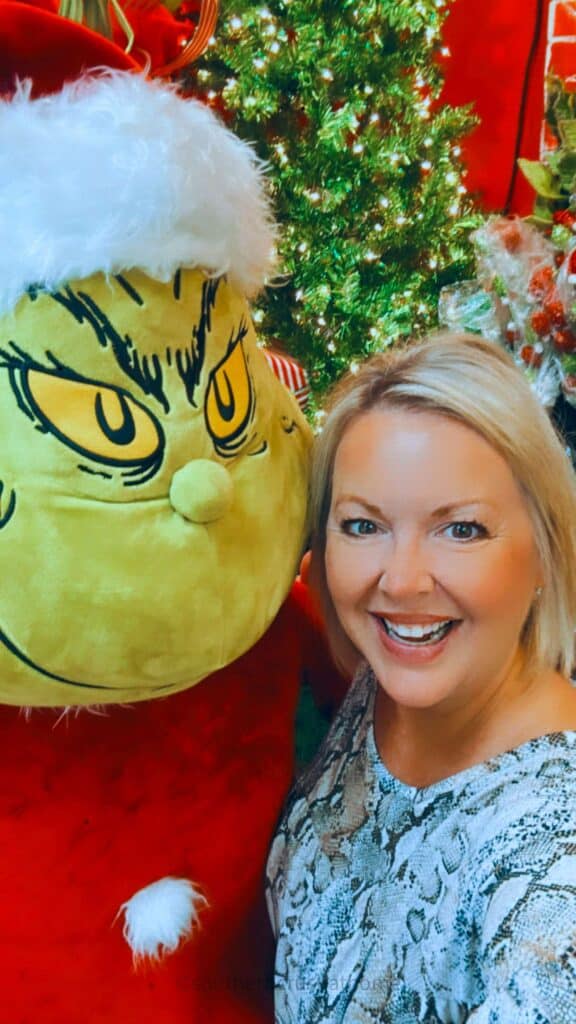 Here are a few of the green monster Grinch decorations.
Blue and Silver Christmas Tree Theme
Decorating with blue and silver and gold for Christmas is anything but blue! It's simply stunning!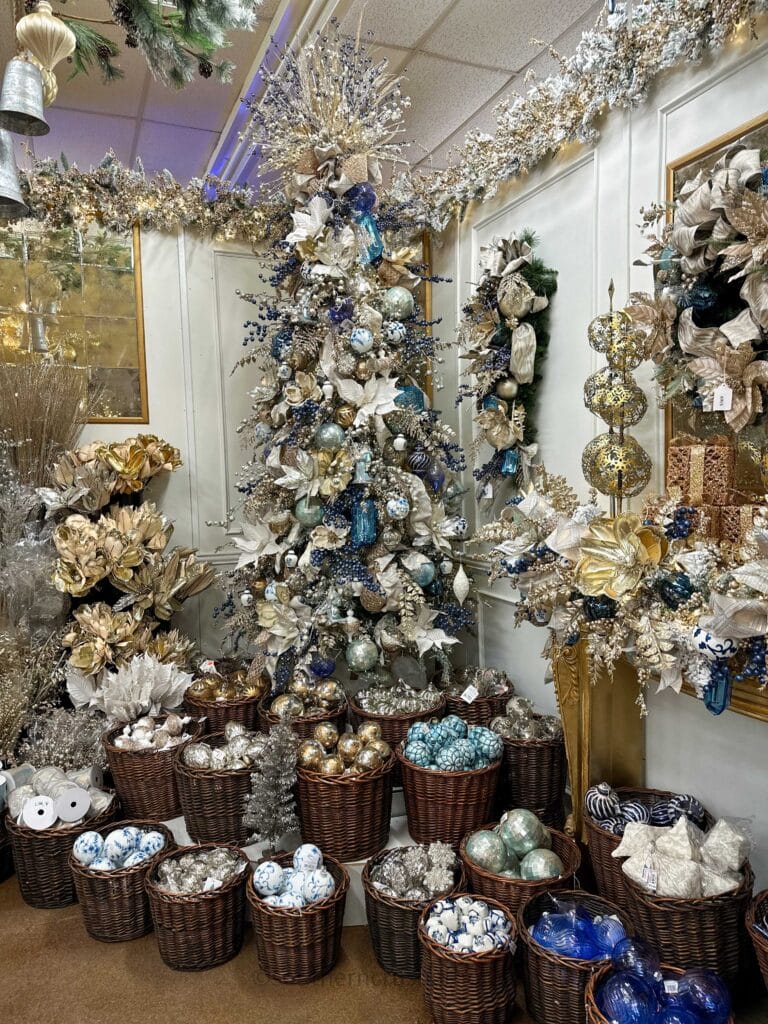 At this ultimate Christmas tree store, you'll find all the inspiration you'll need to create a one-of-a-kind beauty like this one!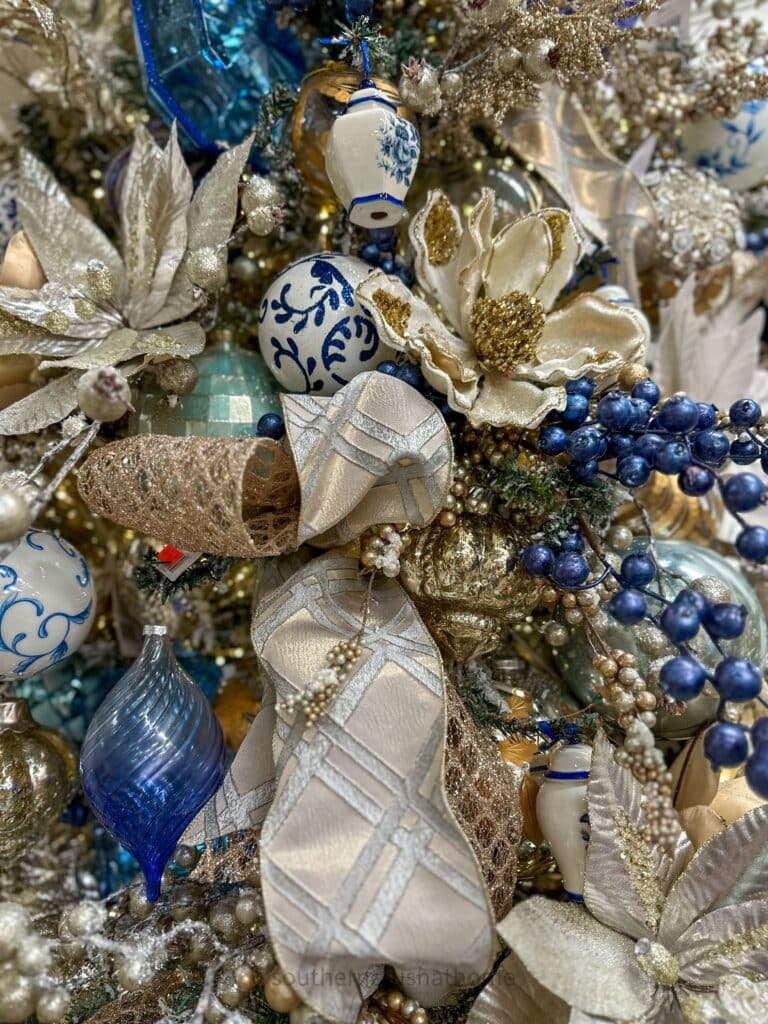 Look at all of the blue Christmas ornaments, blue Christmas ribbons, and blue Christmas flowers below.
Snowman Christmas Tree
It's easier than ever to decorate with red and white and snowmen for Christmas with the supplies you'll find at this Christmas superstore!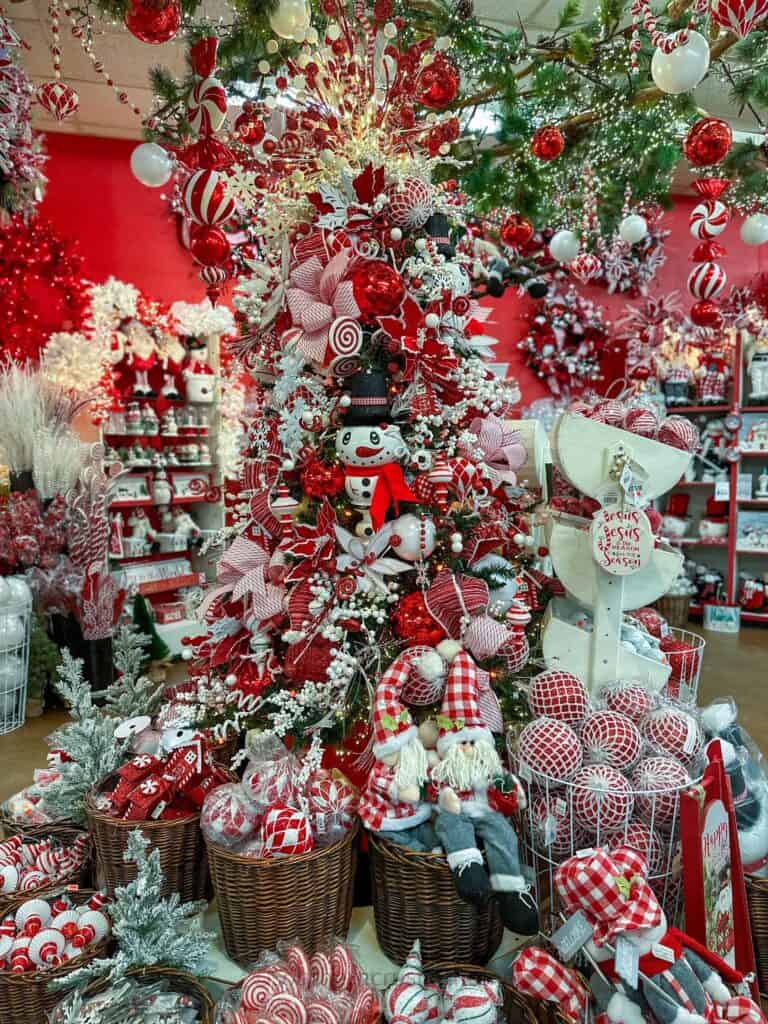 Enjoy the cuteness of displaying snowmen on your Christmas tree.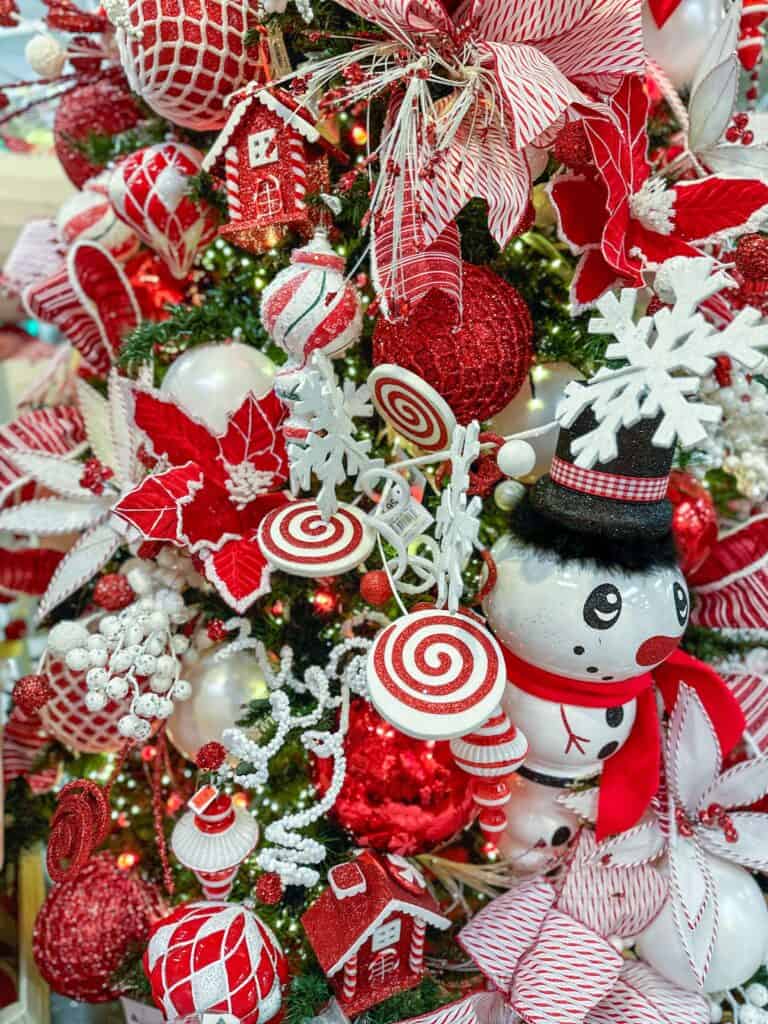 Check out all of the inspiration below for your very own snowman winter wonderland!
Christmas Nutcracker Tree
Get your Christmas tree ready for the holiday season with a Nutcracker theme! Complete the theme with a luxurious velvet nutcracker tree skirt, creating the perfect spot for Santa's presents.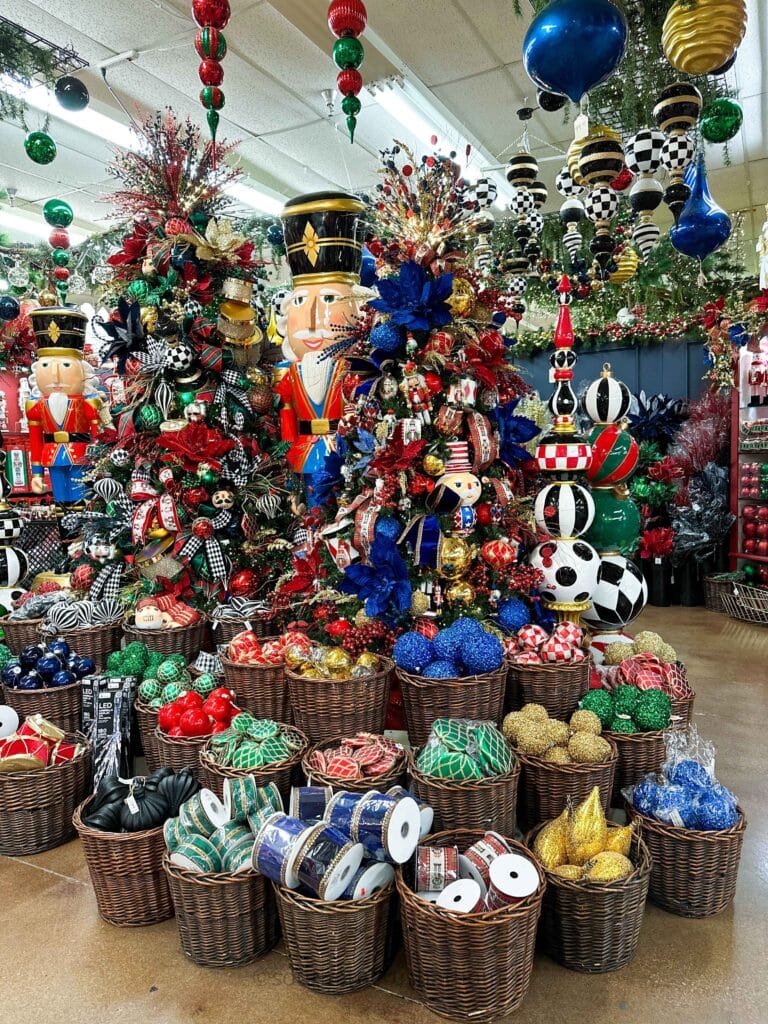 Enhance your Christmas display with exquisite Nutcracker Christmas ribbons and figures. From resin rocking horses to nutcracker figurines adorned with royal jewels, our timeless decorations come in a variety of colors, shapes, and sizes.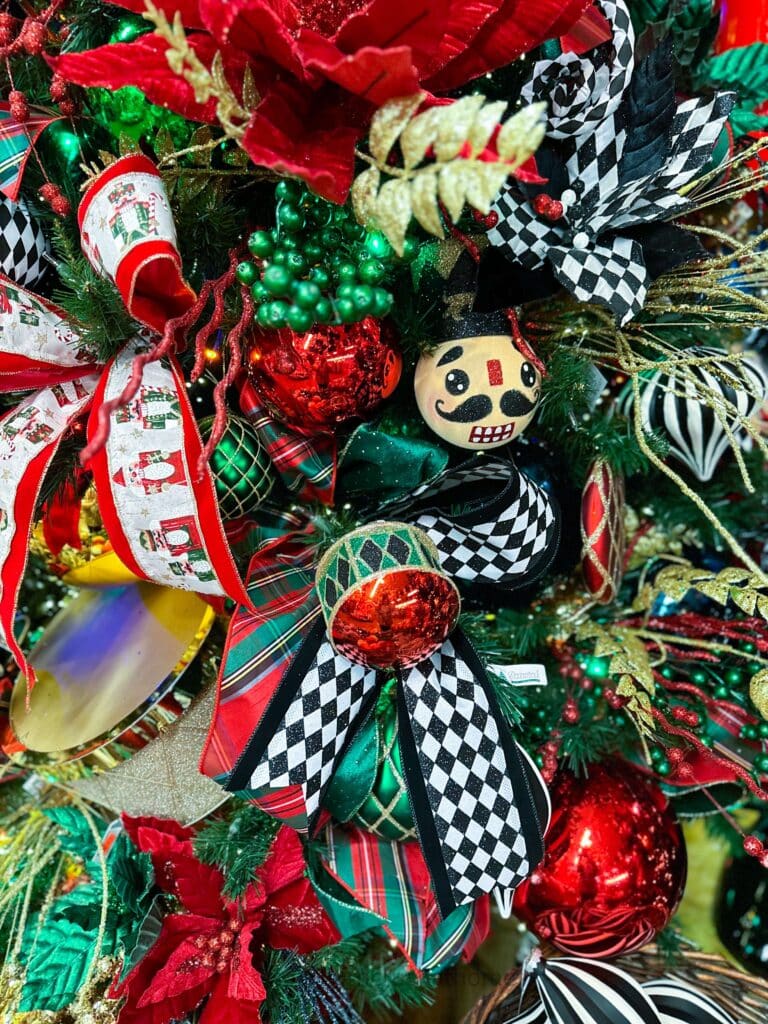 Create a majestic atmosphere with nutcracker-themed decorations, perfect for any holiday display. See ideas and inspiration below.
Woodland Rustic Christmas Tree Theme
Get inspired by nature with this Woodland Rustic Christmas tree theme.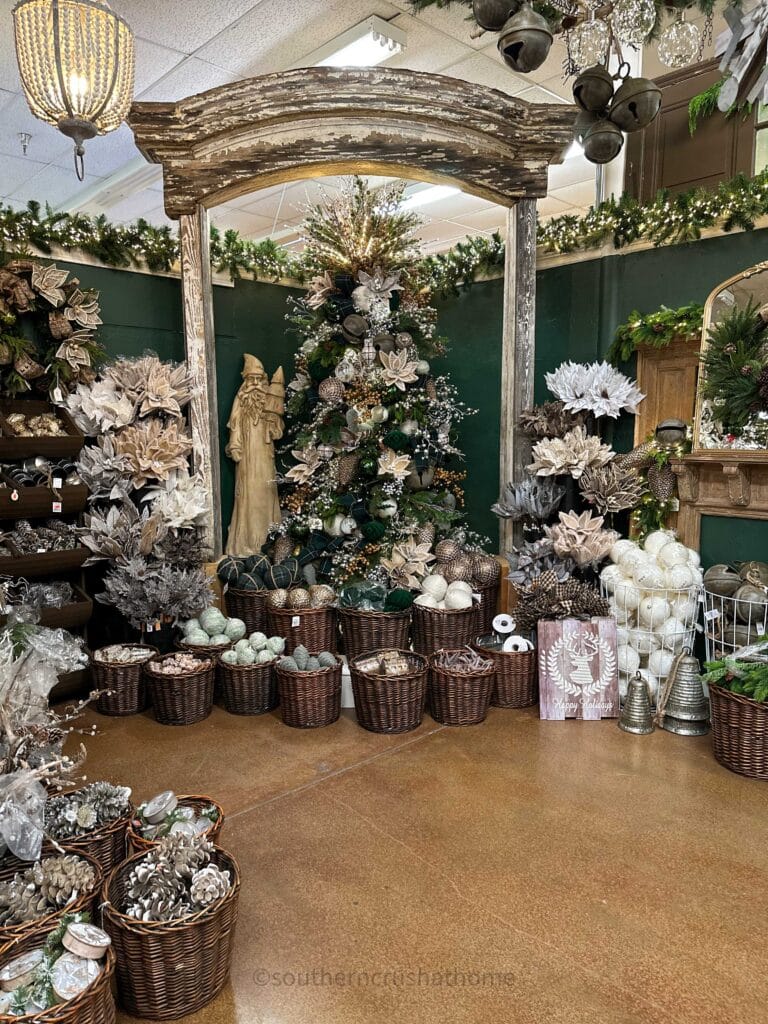 It's the perfect selection for those who want to embrace the natural beauty of the outdoors.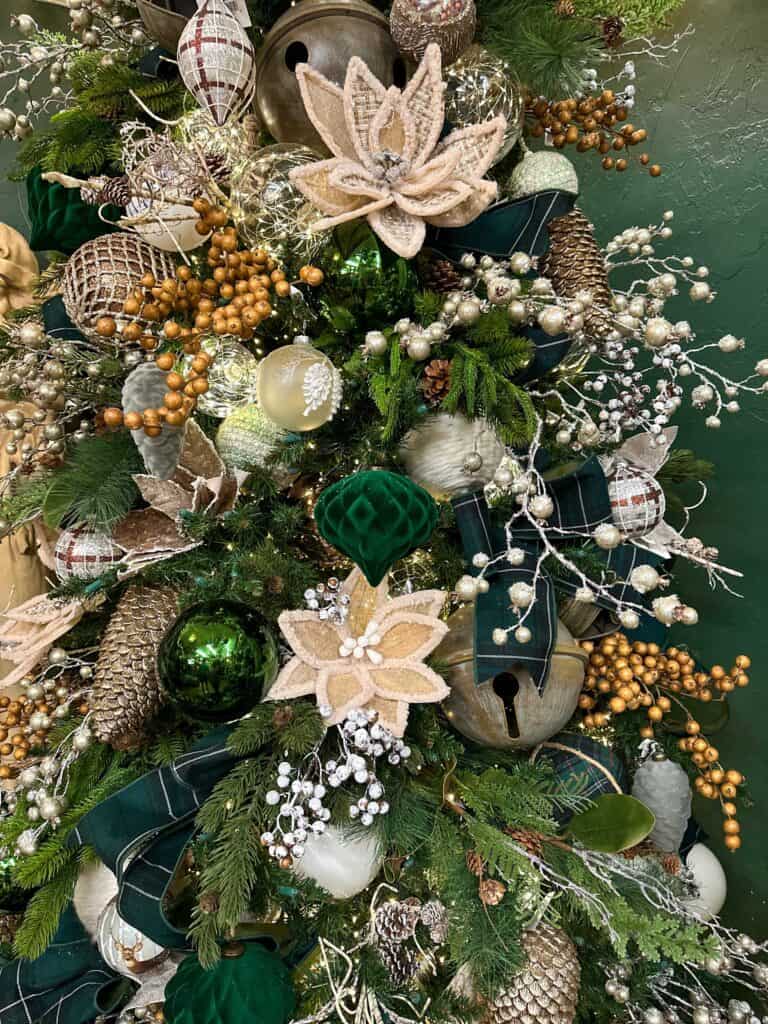 So many options for the outdoor look, I love them all!
Jewel Tone Christmas Tree
Make your Christmas season shine even brighter with the magic of using Jewel Tones.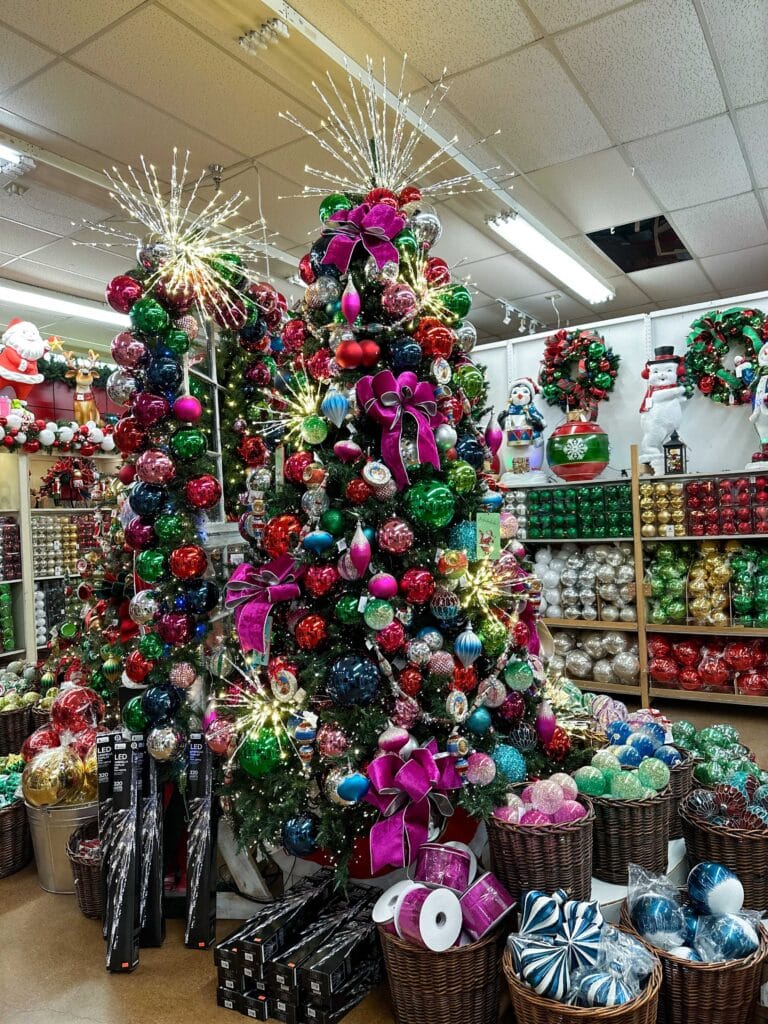 Inspired by vibrant colors and precious gems, these ornaments are guaranteed to turn heads and make your tree truly sparkle.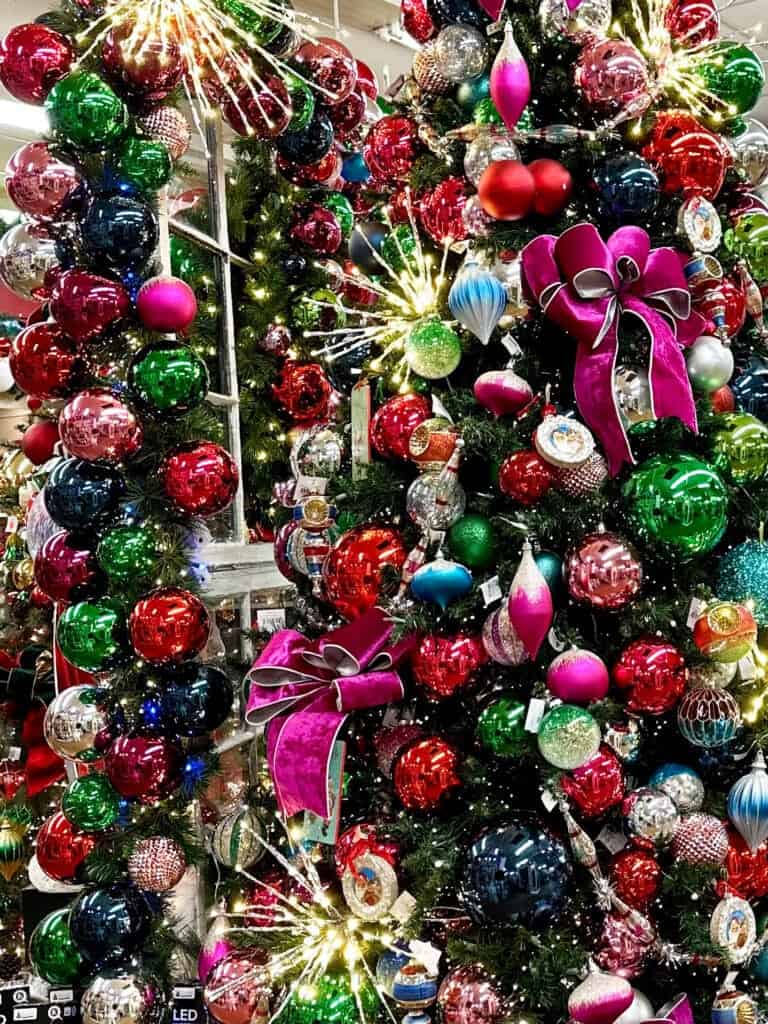 Red Bird or Cardinal Christmas Tree
The red bird or cardinal represents hope and good fortune. See more about the meaning of cardinals HERE.
See some red bird inspiration HERE.
Discover the exquisite collection of Christmas cardinal ornaments at Decorator's Warehouse.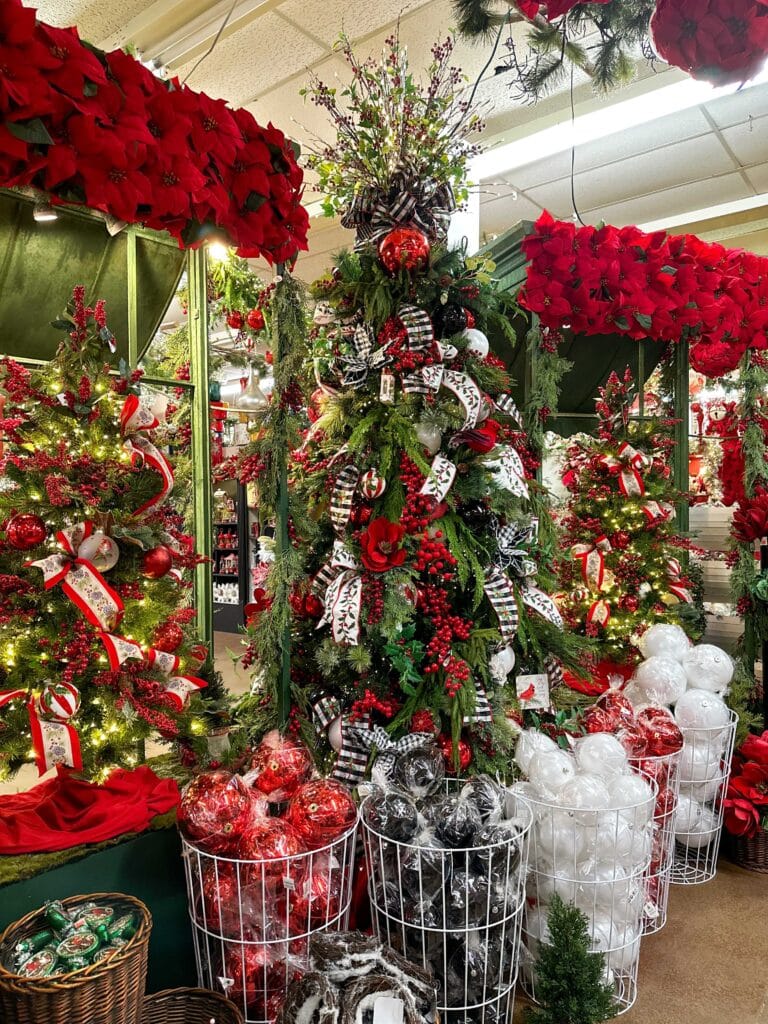 These charming little red birds can nest in every corner of your home and tree.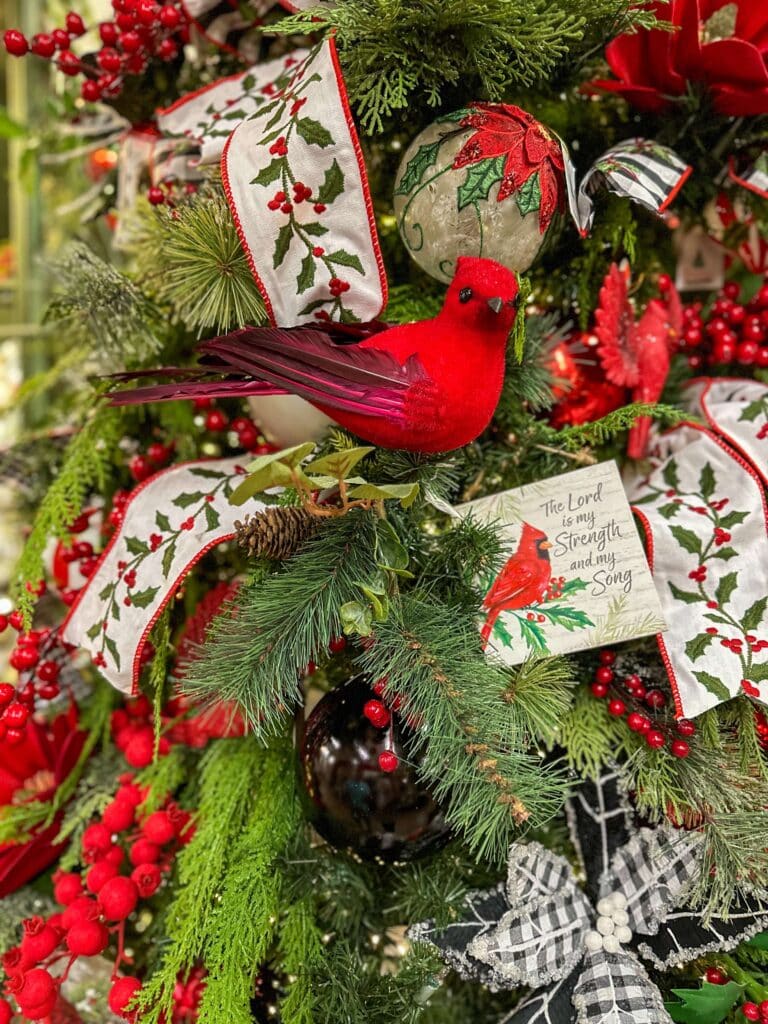 Adorn your holiday wreaths with cardinal ribbons and add cardinal ornaments to your tree.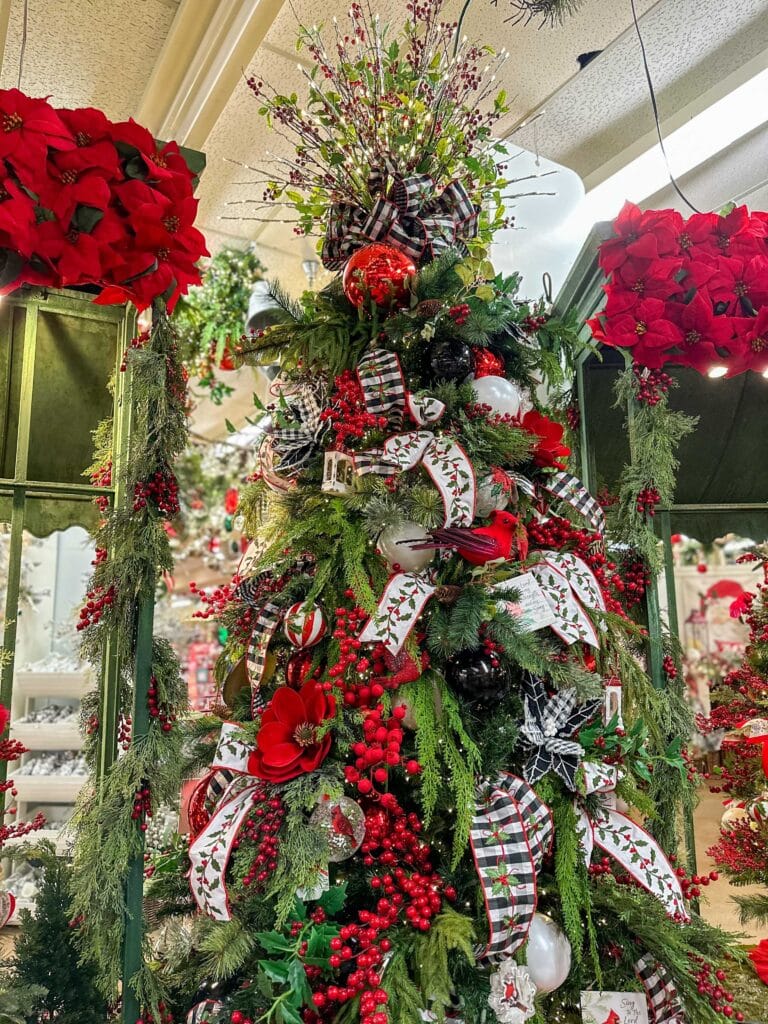 Their selection was carefully chosen for exceptional quality to enhance your holiday experience.
Check out all of the red bird inspiration below.
Red and White Christmas Tree with Peppermints
Get ready to embrace the holiday spirit with peppermint decorations that not only tantalize your taste buds but also add a touch of holiday cheer to your home!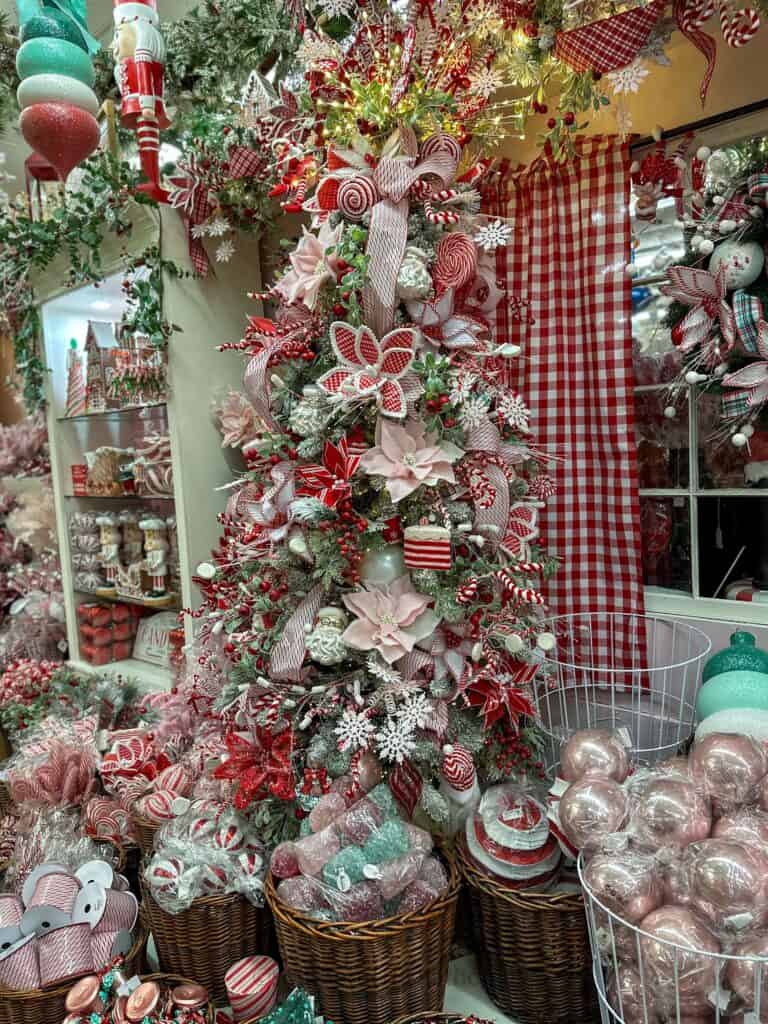 Make this holiday season unforgettable with a gorgeous red and white peppermint theme!
North Pole Party Vintage Christmas Tree with Elves
Enhance your Christmas tree with a touch of North Pole cheer!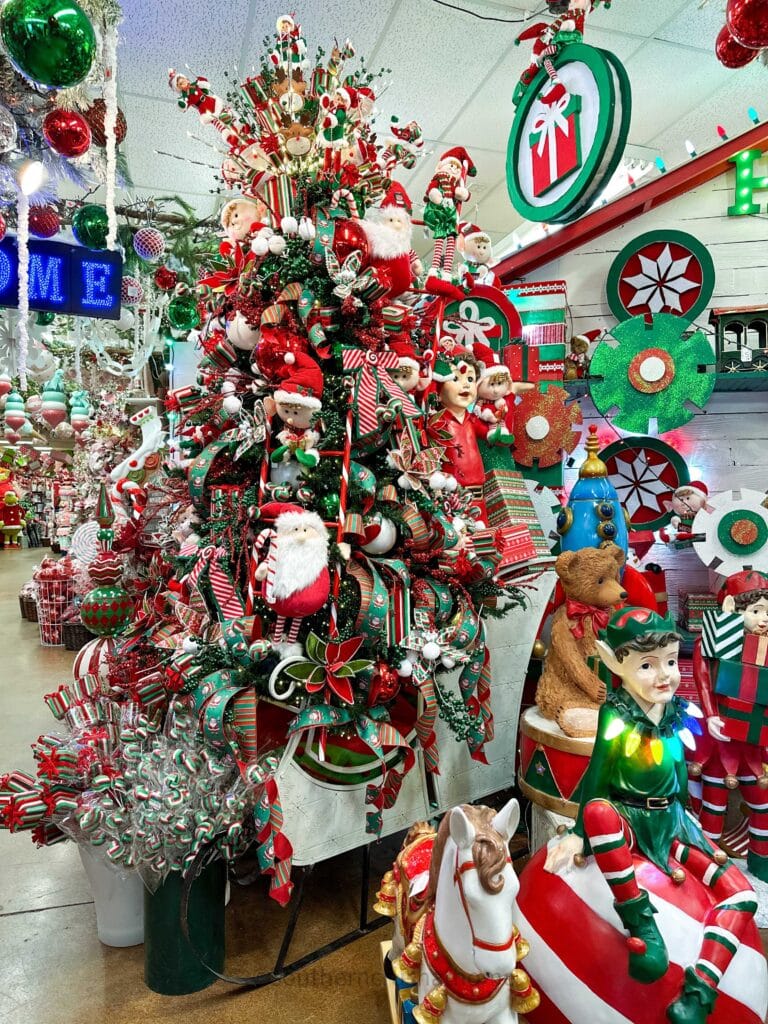 Swap traditional red and green ornaments for a whimsical crew of Santa Claus, reindeer, snowmen, and penguins.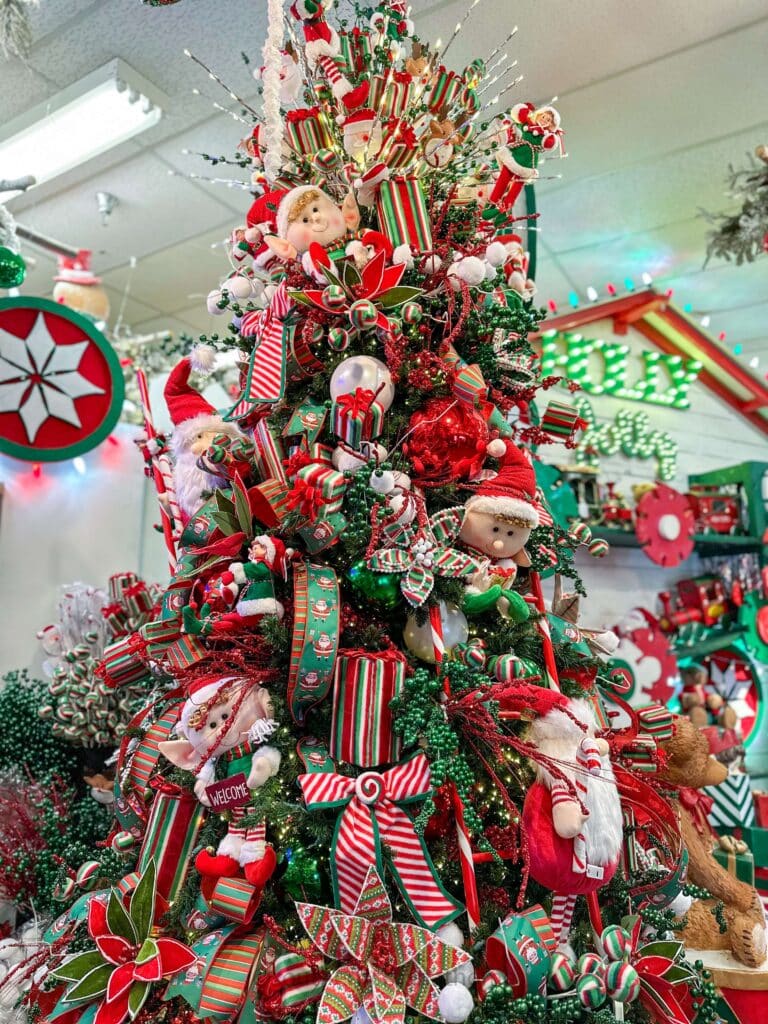 Santa keeps those mischievous elves in line, while the reindeer add a lively bounce to your branches.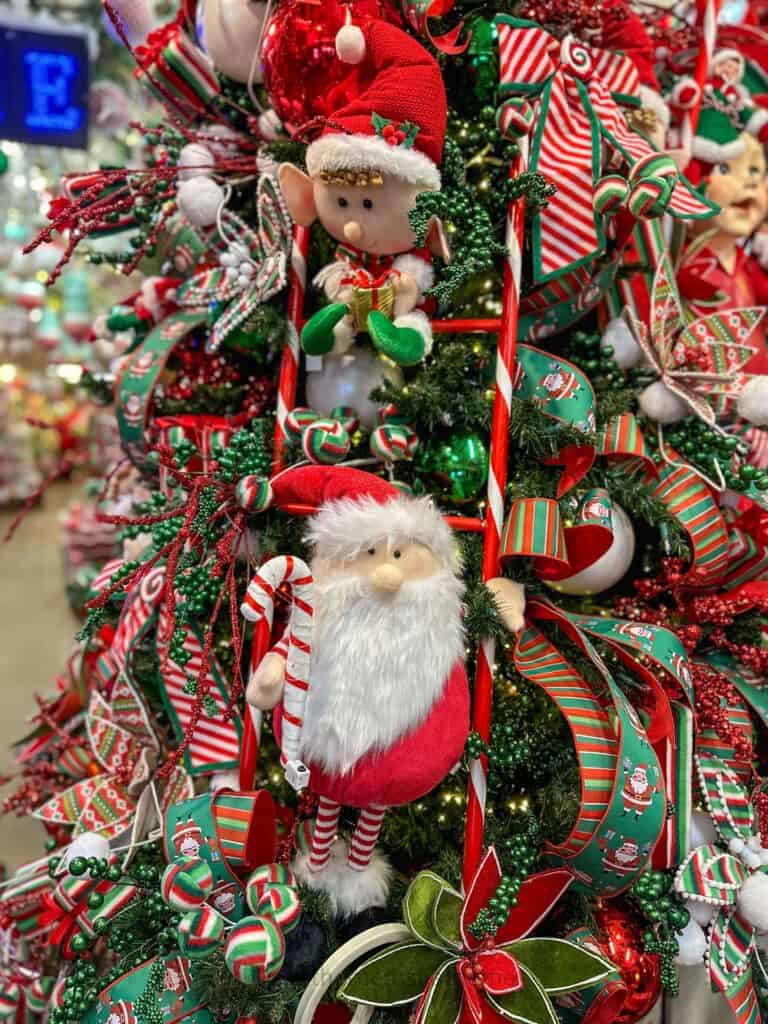 Let holiday magic sparkle with these delightful ornaments!
Don't forget my friend! Let me know, in the comments below, which Christmas tree theme is your favorite!
Expert Staff:
Another fantastic aspect of Decorator's Warehouse is its friendly and knowledgeable staff. On our visit, they were always ready to help with decorating advice, answering questions, and giving suggestions.
If you ask my husband, what the best part was, he may say the man cave waiting area for men who are less patient and prefer to kick back on a couch and watch the game. He loved it!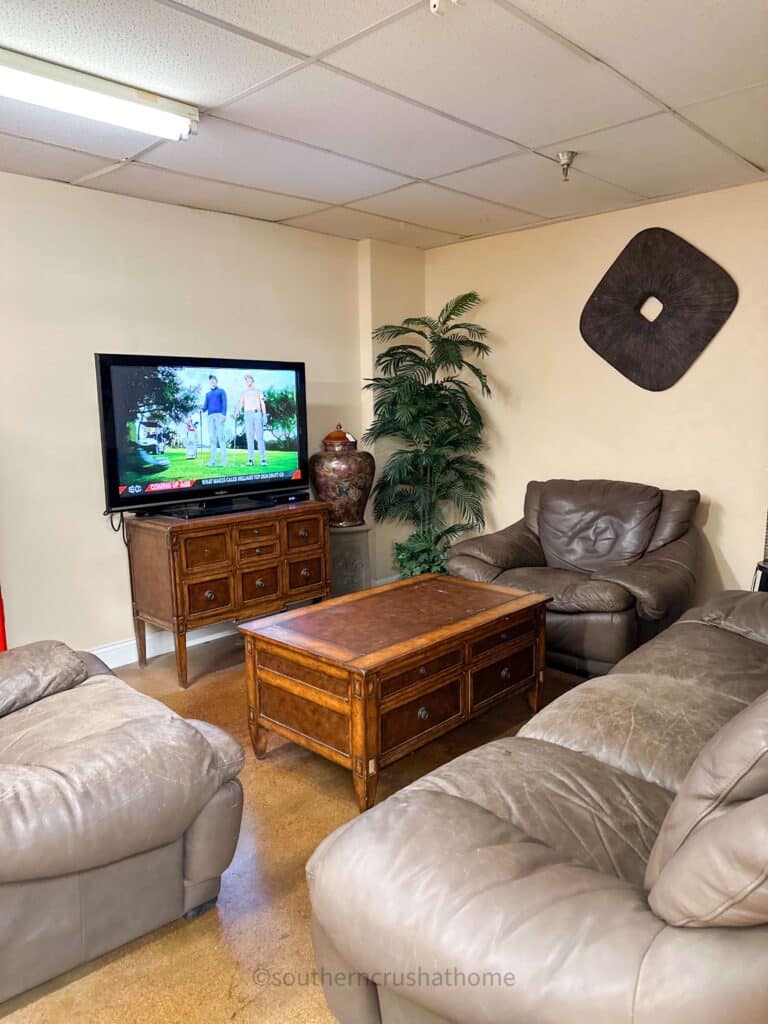 Dave's Deals:
But wait! There's more! Much more actually. There is an entire section of discounted merchandise for any and every holiday! Don't miss this hidden gem when you go visit!
The Ultimate Christmas Tree Store
In all, Decorator's Warehouse is the place to go to make your Christmas decorating dreams come true. Their vast array of Christmas trees, wreaths, ornaments, and holiday decor make it the ultimate destination for everything you need to transform your home into a winter wonderland.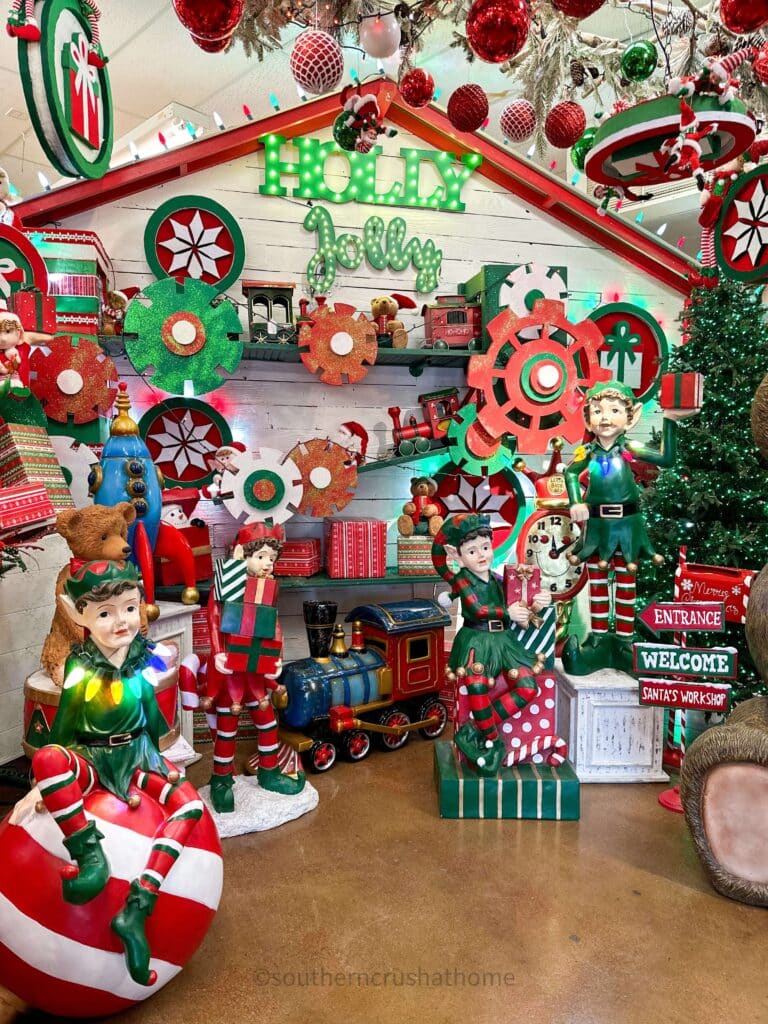 So, if you're looking for a new and invigorating way to deck your halls and make your home merry, head on over to Decorator's Warehouse and experience the joy of the holiday season.