Easy Christmas Ornament DIY (Using a Mop Head)
If you are looking for an easy Christmas ornament, this is it! Oh, and I may or may not have a slight obsession with making easy diy's the Dollar Tree fiber mop head. The DIY is as fun as it is relaxing to make. Grab a plastic ornament ball and your hot glue gun and get ready to create your own one of a kind Christmas ornament this year…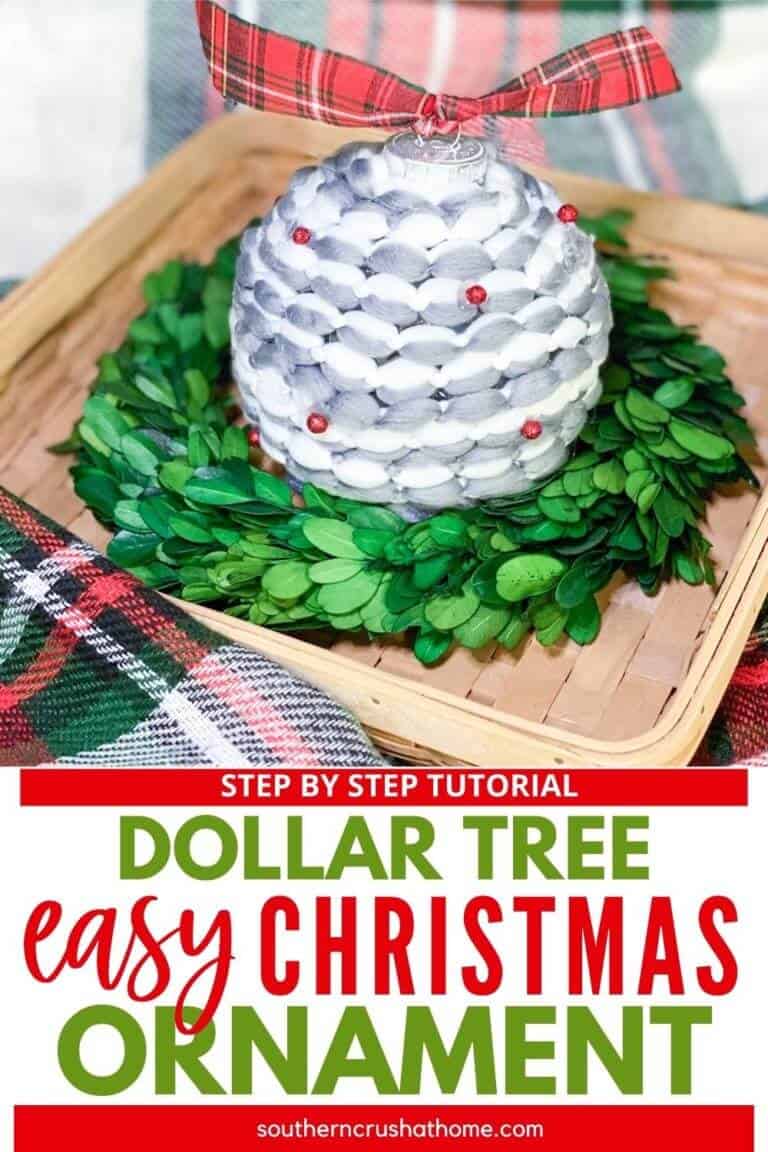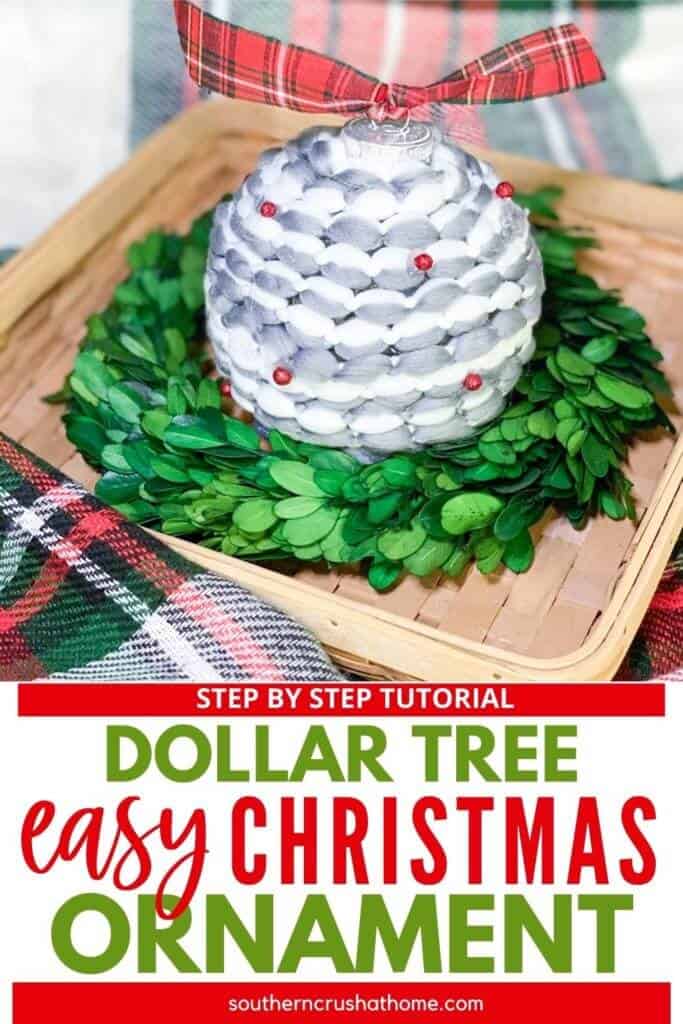 Be sure to PIN this for later!
supplies for diy christmas ornament
Large Dollar Tree plastic ornament ball
Dollar Tree microfiber mop head
Wire nippers
Hot Glue Gun and glue
Optional embellishments of beads and ribbon
steps for making mop head Christmas ornament
Remove the plastic cap from the mop head using the wire nippers.
Loosen the mop head strings.
Remove the metal topper from the plastic ornament.
Drop a dab of hot glue onto the bottom of the ornament.
Begin gluing down the mop head string in a circular motion until the entire ornament is covered.
Snip and tuck the last piece of string under.
Replace the metal topper.
Optionally, add little colored beads in a triangular pattern around your ornament using hot glue.
Add ribbon for hanging your ornament.
Easy Christmas ornament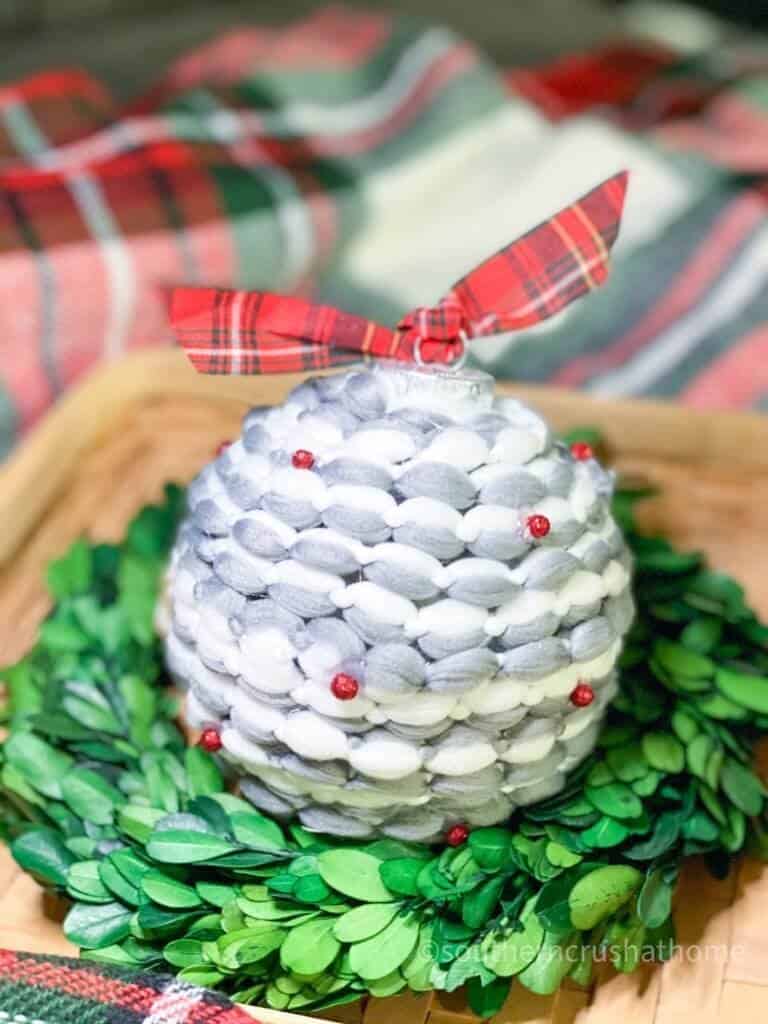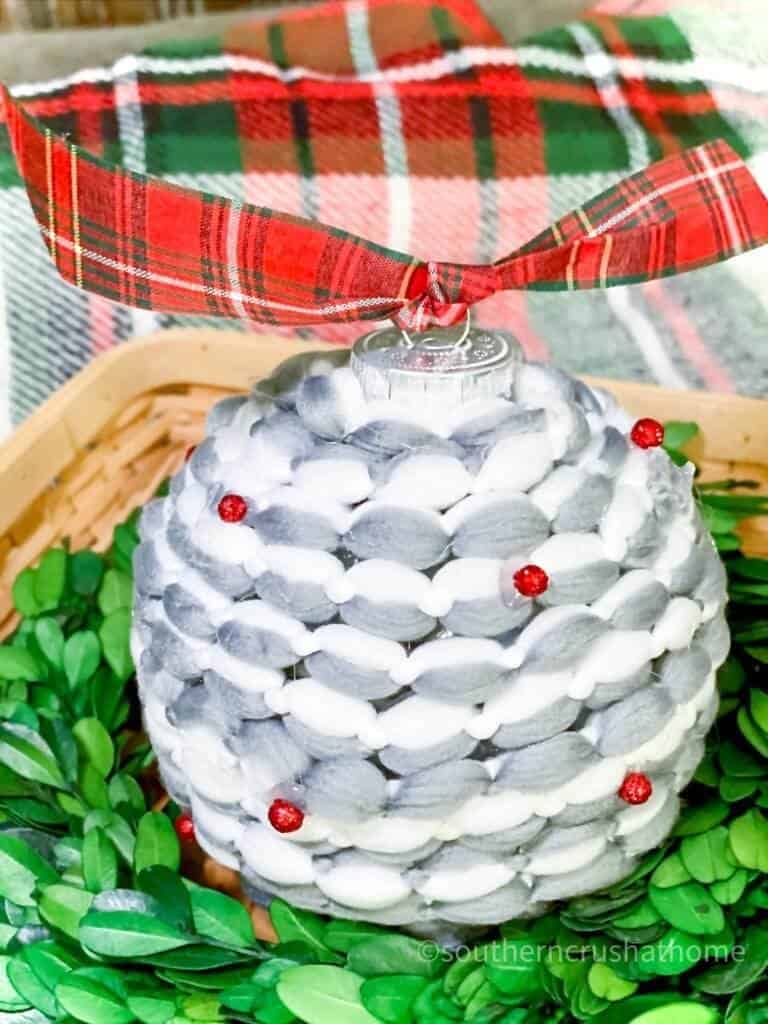 If you love this mop head project you may also enjoy these:
sign up for diy emails
If you love these kinds of DIY ideas, you need to be getting my emails, friend! Each week I send out a couple of emails that include updates, crafts, shopping experiences, and decor inspiration. Be sure to get yourself signed up below.
I can't wait to meet you! Leave your thoughts below in the comments, please… BTW— Life is short—Enjoy the mess!