Summer Wreath (using Dollar Tree Seed Packets)
Create a beautiful summer wreath using Dollar Tree seed packets. It will look so pretty on your front door and it's a sweet way to greet friends and family.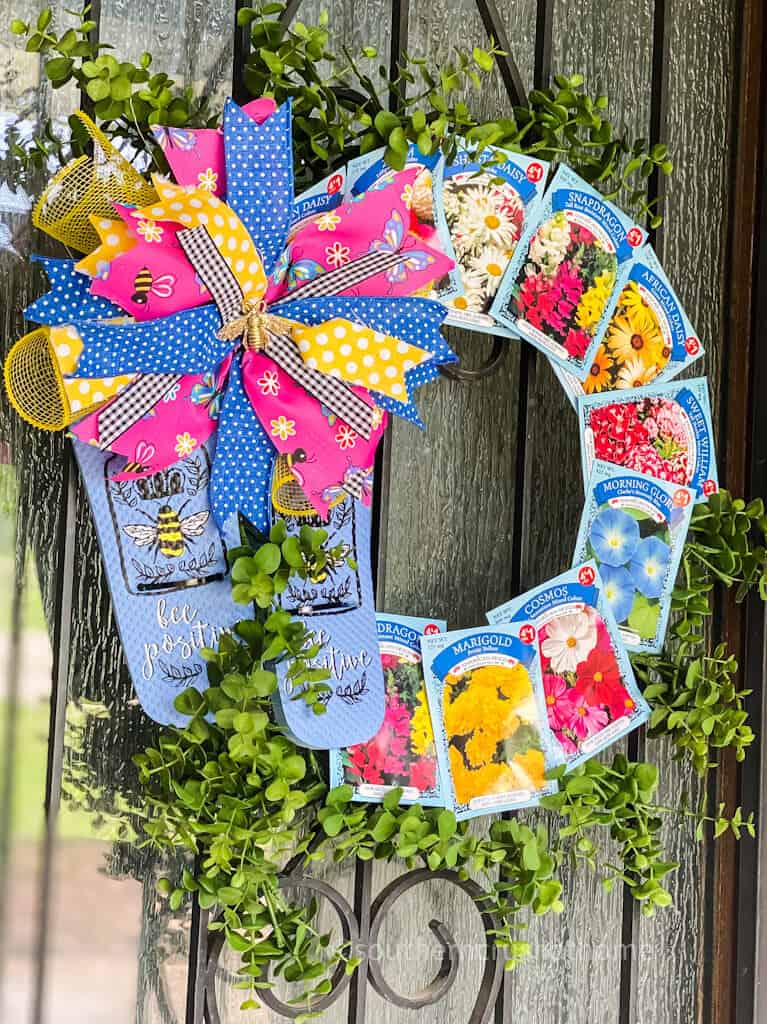 If you're like me, you love decorating your home for every season. And if you're also like me, you love to do it on a budget.
Well, have I got the perfect project for you! This summer, create a beautiful wreath using dollar store seed packets. Not only is this project easy and inexpensive, but it's also really fun and unique.
This blog post contains affiliate links. The opinions are wholly my own from my own experience. I may earn a small commission from clicks through to the websites that end in a purchase.
Supplies Needed for Summer Wreath
Step-by-Step Video Tutorial
See below if you'd rather watch an easy-to-follow video tutorial for how to make this summer wreath plus two additional DIY projects!
How to Make a Summer Wreath with Seed Packets
Step 1. Secure seed packets
Start by hot gluing your seed packets around the wire wreath form. Be sure to glue them slightly overlapped facing upwards in the right direction.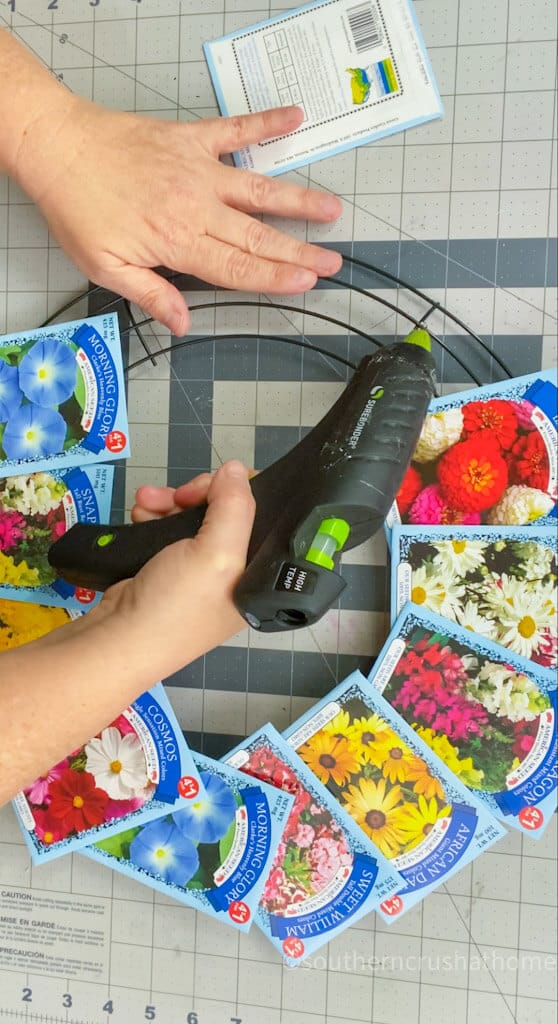 Also, you don't need too much hot glue as the packets are pretty light and adhere well to the wire. Alternate different color seed packets that are bright and bold.
Play around with the arrangement prior to gluing to ensure you are happy with the placement. Leave a side section of the wire empty for the flip-flops we will be adding next.
You can hold them up to the wreath so you know how much room to leave.
Step 2. Remove the flip-flop backing
Use your scissors to remove the tabs on the back of the flip-flops. Isn't the little bee theme just darling?
In case you missed it, check out my sweet little Rae Dunn-inspired bumblebee DIY.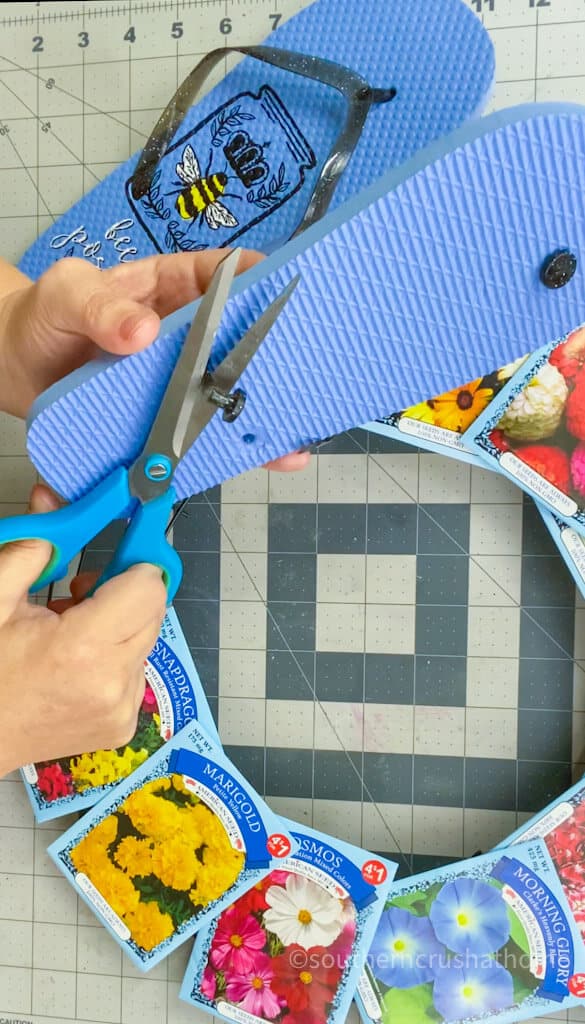 Now you want to pull the strap out through the hole and dispose of it-unless you can think of a project that needs one! 🙂
Replace the thong straps with zip ties to secure the flip-flops onto to the wreath frame.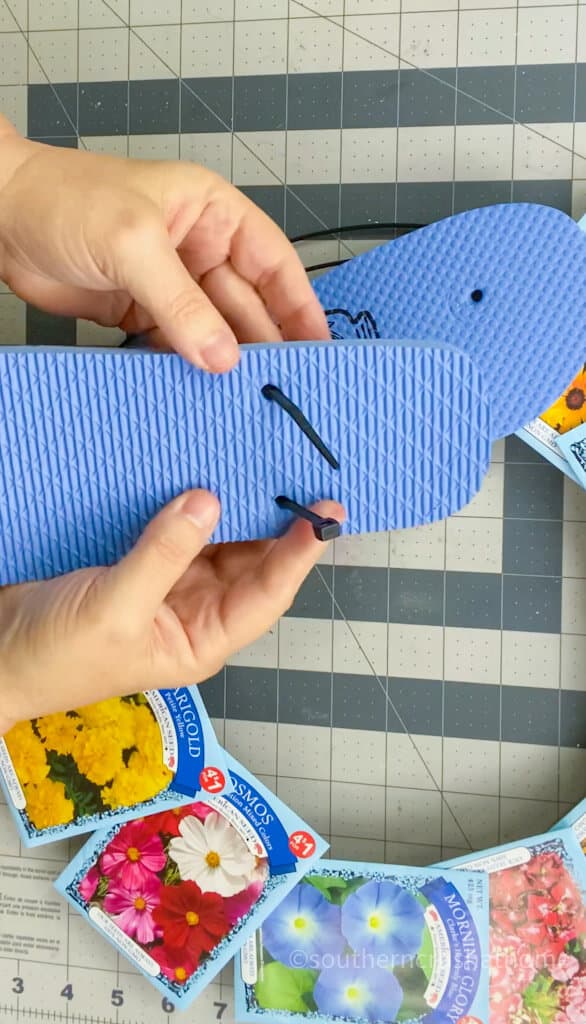 Step 3. Add the flip flops
Flip the wreath form over and tighten the zip ties to secure the flip flops to the front side of the wreath base.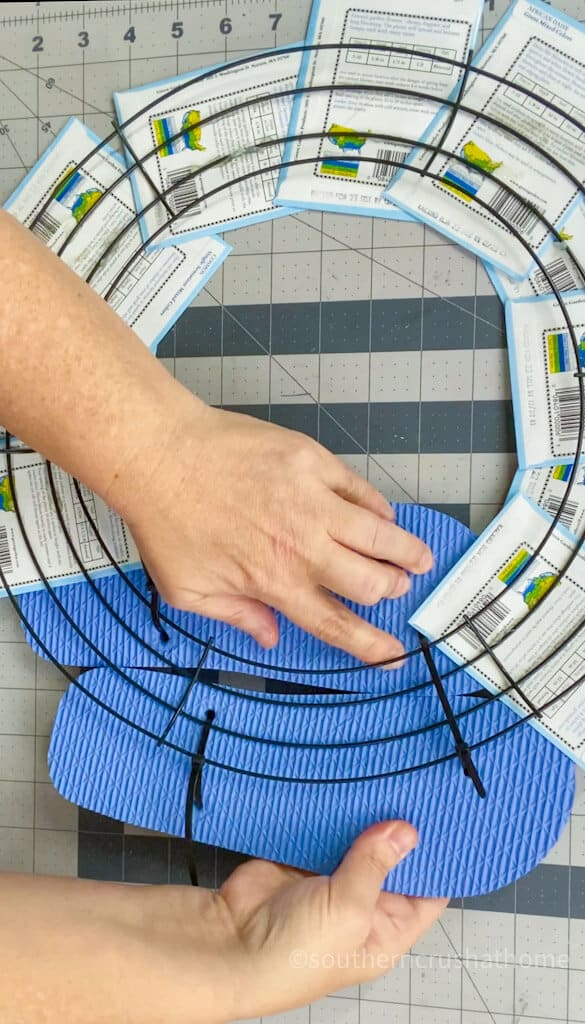 Step 4. Add greenery
To really make all the gorgeous colors in the seen packets pop, add faux greenery all around the bottom of the wreath.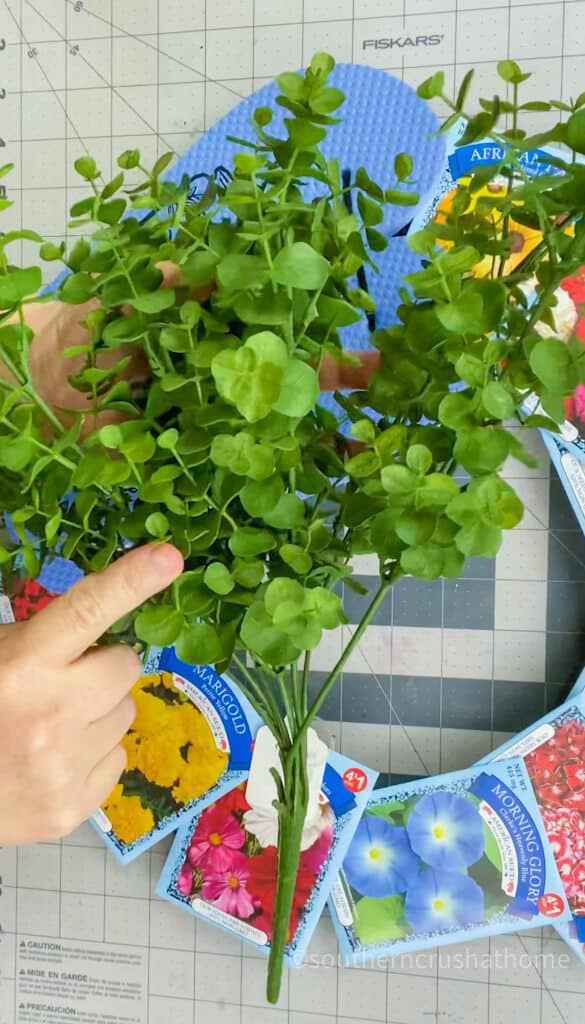 You can really see what a big difference the greenery makes. It's like all the colors just come to life!
One of the many reasons I LOVE wreath making is you can just experiment and try different things out to see what works. When it all comes together (like it did here) it's the best feeling!
The finishing touch to this lovely summer wreath is a vibrant messy bow made with all different patterns and sizes of ribbon.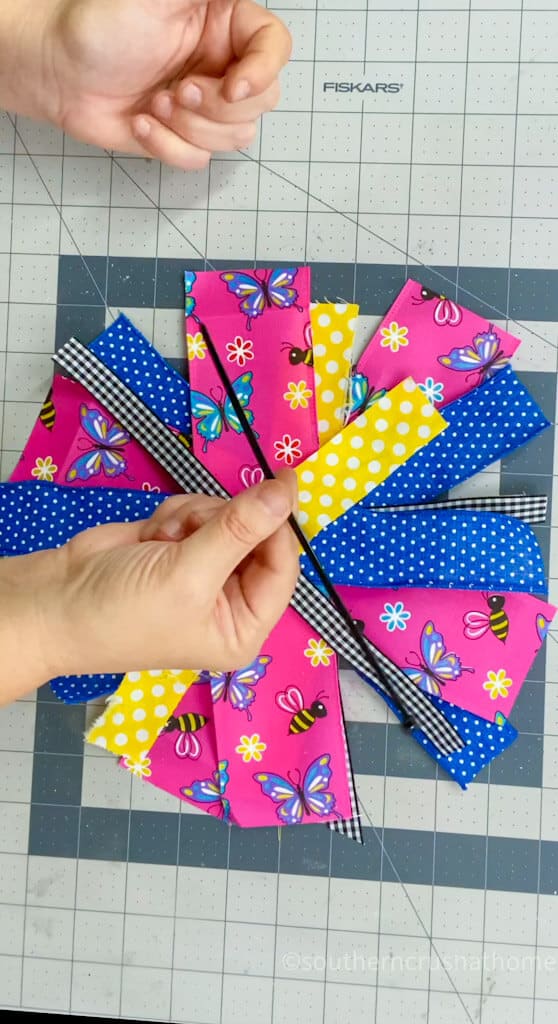 This layered messy bow is super easy to make. Be sure to check out my 7 easy DIY bows if you are looking for step-by-step tutorials.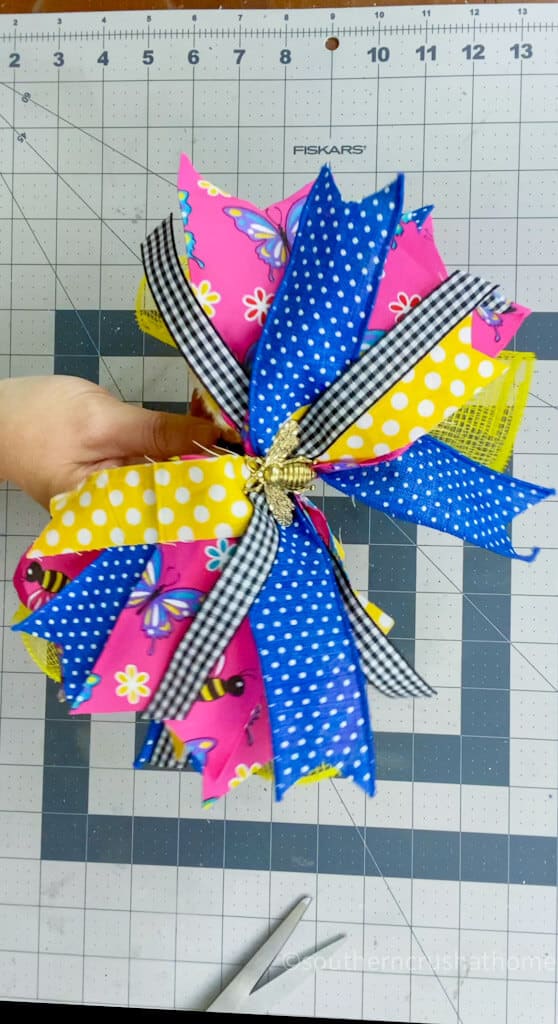 Once you have all the layers of ribbon secure them with a zip tie and trim the excess. Zip ties are something I always have in my craft stash.
They can be used for so many different craft projects. I added a darling little gold bee to the center of the bow. So cute!
Look at all of the dimensions and textures. The bee flip flops are an unexpected touch.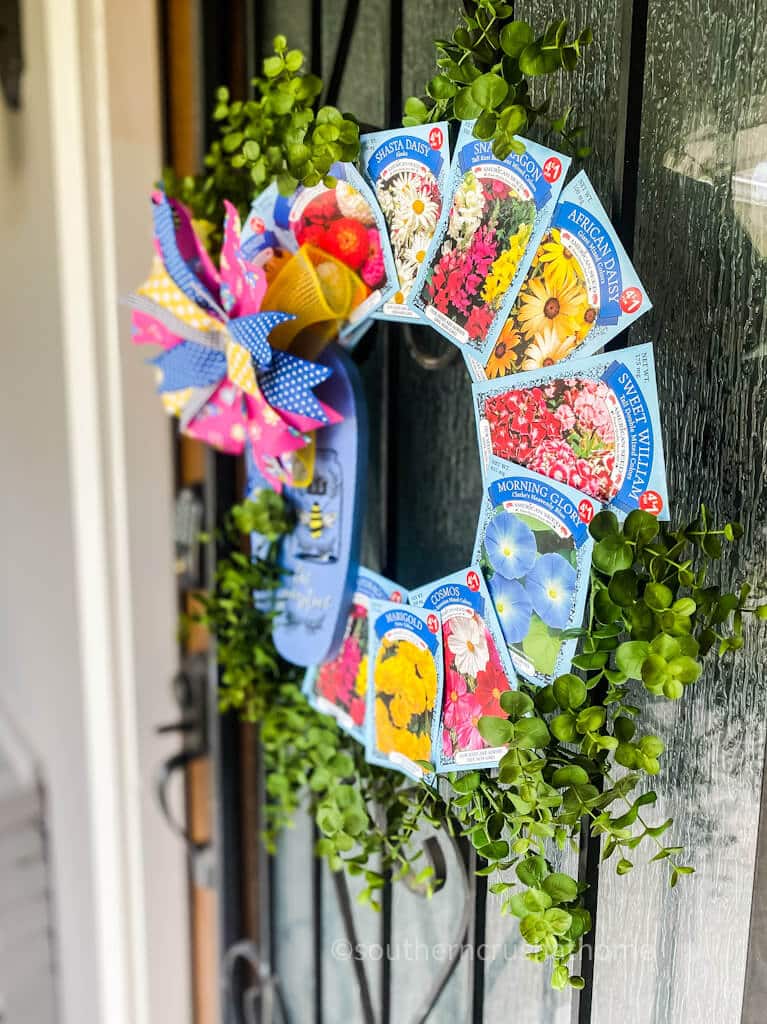 I'm just giddy with how it turned out! The great thing about this craft is that you can use any seed packets you have on hand, or even recycle old ones.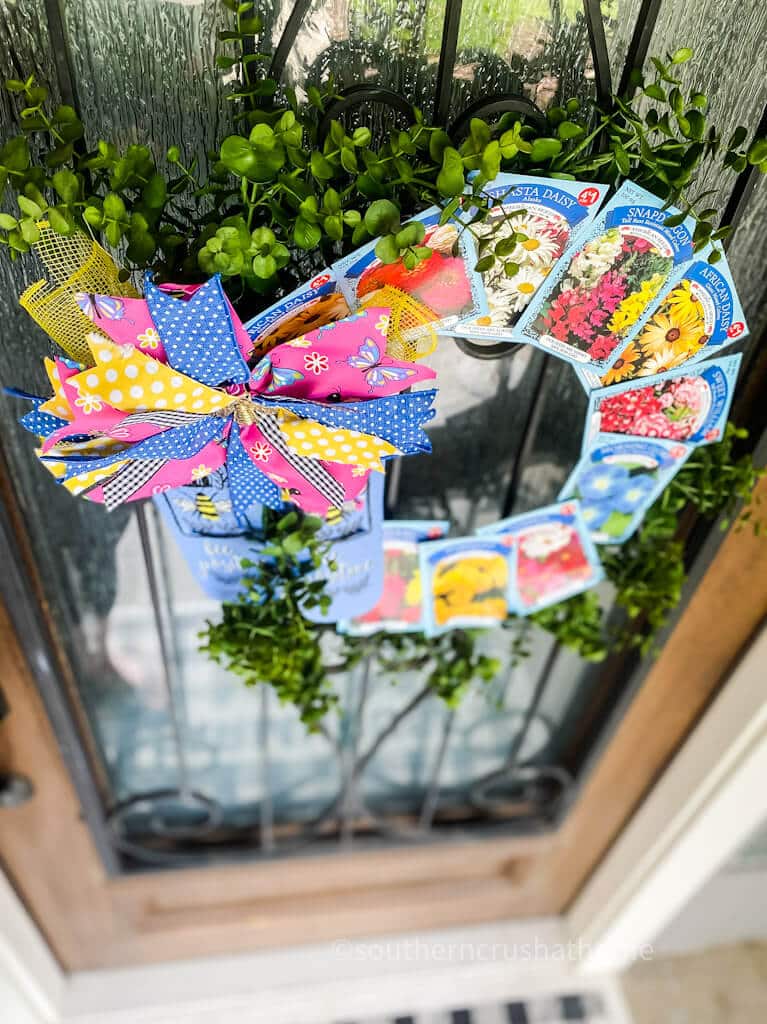 What's your favorite kind of summer wreath to make? I would love to hear all about it in the comments section below. For even more ideas, check out this great collection of 27 summer wreaths you can see HERE.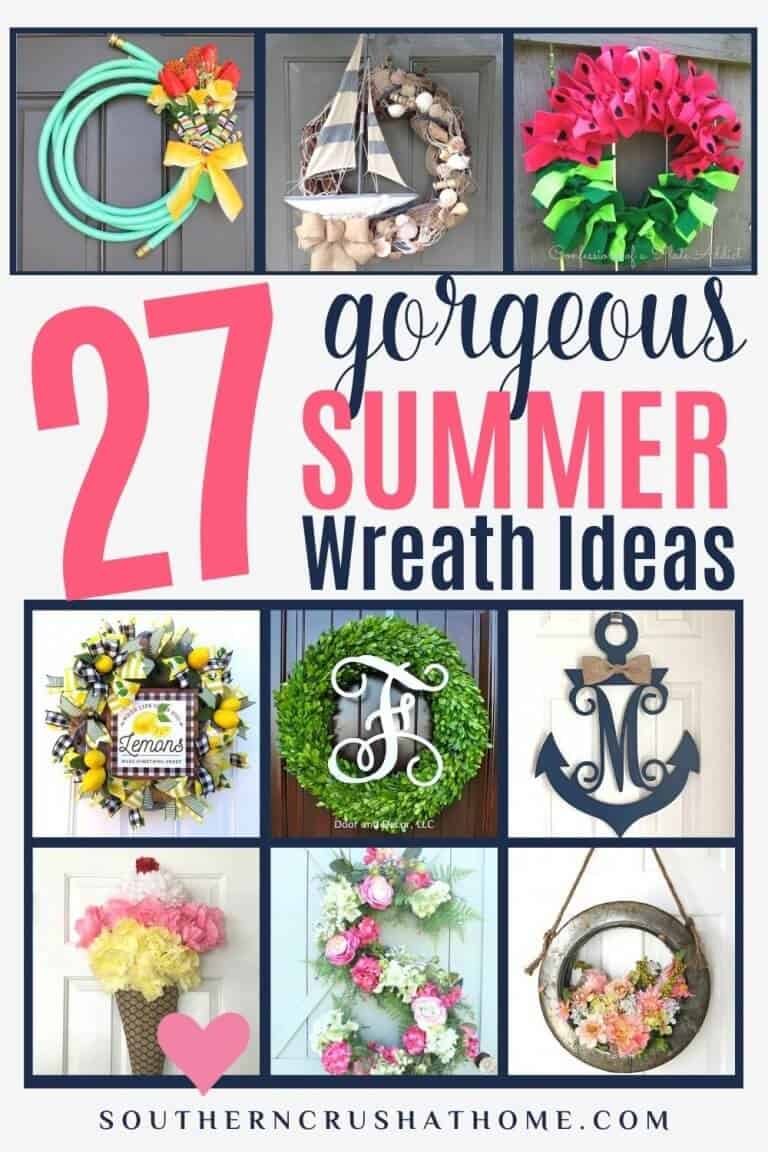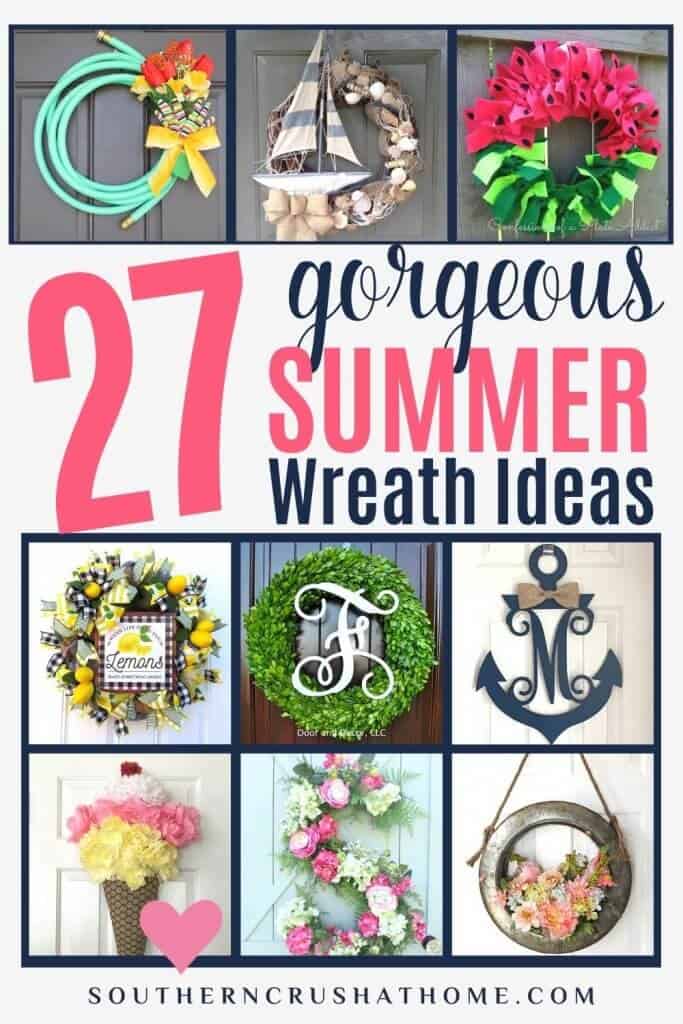 Be sure to PIN this one for later!
What can I put on the front door instead of a wreath?
Enjoy even more summer wreaths here:
Other Fun Summer Crafts:
Best Wreath Supplies Online in 2022
Of all the crafts, wreaths are probably one of the most enjoyable to make. With quality, affordable wreath supplies, you can create wreaths for every season and holiday with little effort.
These are the best wreath supplies you'll find online in my opinion.
Other Wreath Ideas:
Summer Wreath (using Dollar Tree Seed Packets)
Dollar Tree seed packets are the perfect way to add summer flair to your door. This tutorial will show you how to make a summer wreath using just dollar store materials.
Materials
Wire Wreath Form

Seed packets

Flip flops

Greenery

Assorted ribbon

Gold bumblebee
Instructions
Hot glue your seed packets around the wire wreath form.

Remove the tabs from the back of the flip flops and remove the strap.

Secure the flip flops to one side of the wreath base.

Add faux greenery all around the bottom base of the wreath.

Create a layered bow and secure it to the upper corner of the wreath.

Add a darling little gold bee to the center of the bow.