How to Make a $2 DIY Wreath with Easy Tulle Bow (using a Mop Head)
You won't believe me when I say I can show you how to make a DIY wreath for only $2, but it's TRUE! This Dollar Tree mop head has been the star of several of my recent DIY's and this one did not disappoint. The addition of an Easy Tulle Bow makes this wreath one of my favorite wreaths I've ever made. The process to make this DIY wreath is almost too easy to make a full blown step by step tutorial on it, but here goes.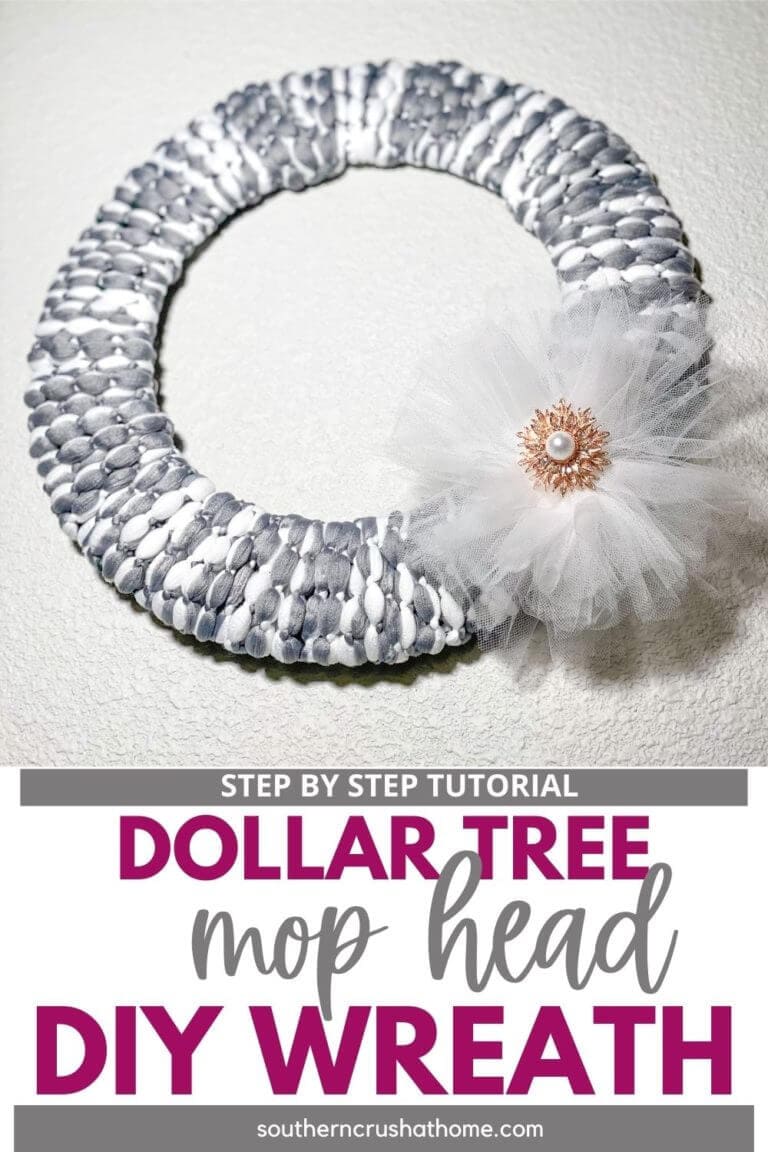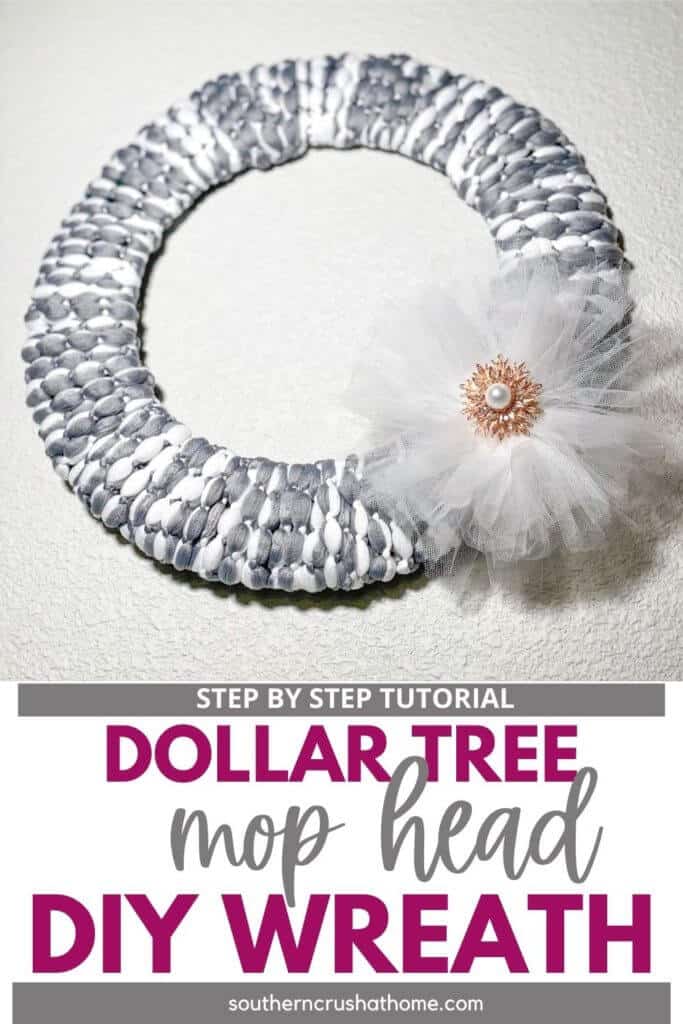 supplies you'll need to make this diy wreath
Dollar Tree mop head
Dollar Tree wire wreath form (I used the 12″ one)
Optional Tulle Bow requires tulle
Optional bling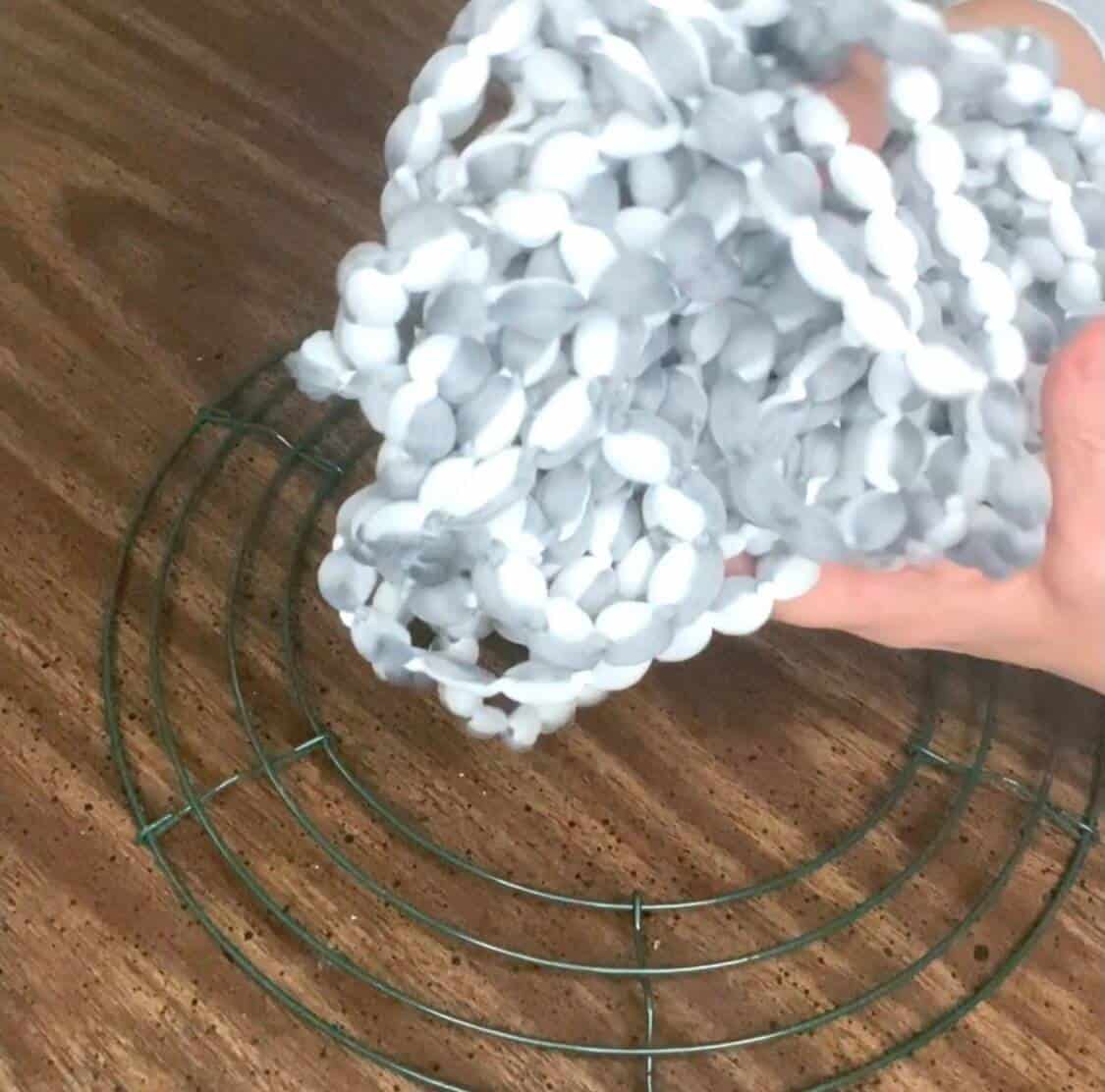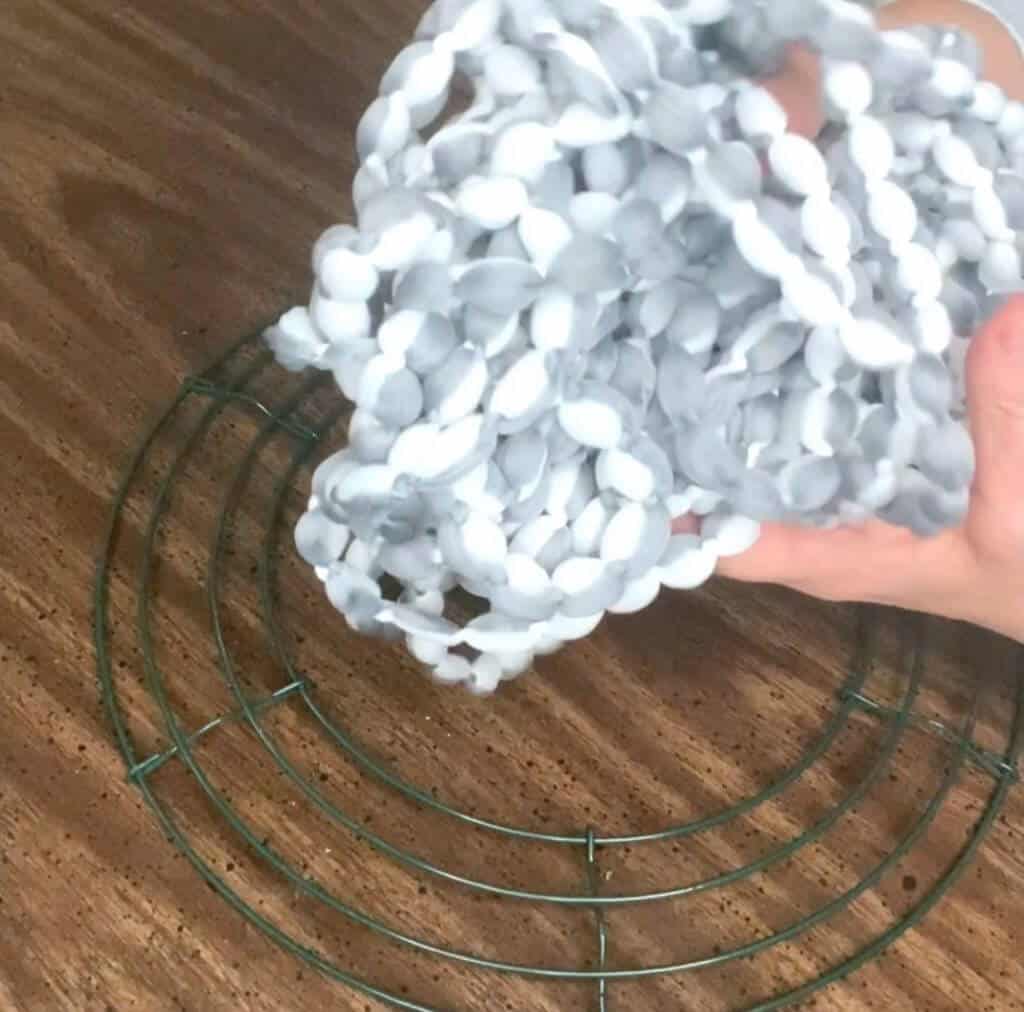 how to make a diy wreath step by step
Remove the mop strings from the plastic cap using wire nippers.
Tie a starter knot on the inside hoop anywhere on the wire form.
Wrap the mop string around the wreath form until the entire form is covered. I left a little slack instead of pulling it too tight but it all depends on the look you desire.
Tie a knot at the end and tuck it under the other strings. That's it!
video tutorial on how to make a diy wreath from the dollar tree
If you missed the video or prefer to see how this was made visually, I've linked the video HERE.
$2 dollar tree diy wreath
This turned out so much cuter than I dreamed. It almost has a 'farmhouse' flair to it. I love the neutral colors that make this wreath fit in a variety of decors. It's definitely a showstopper that will carry me from winter straight through to spring!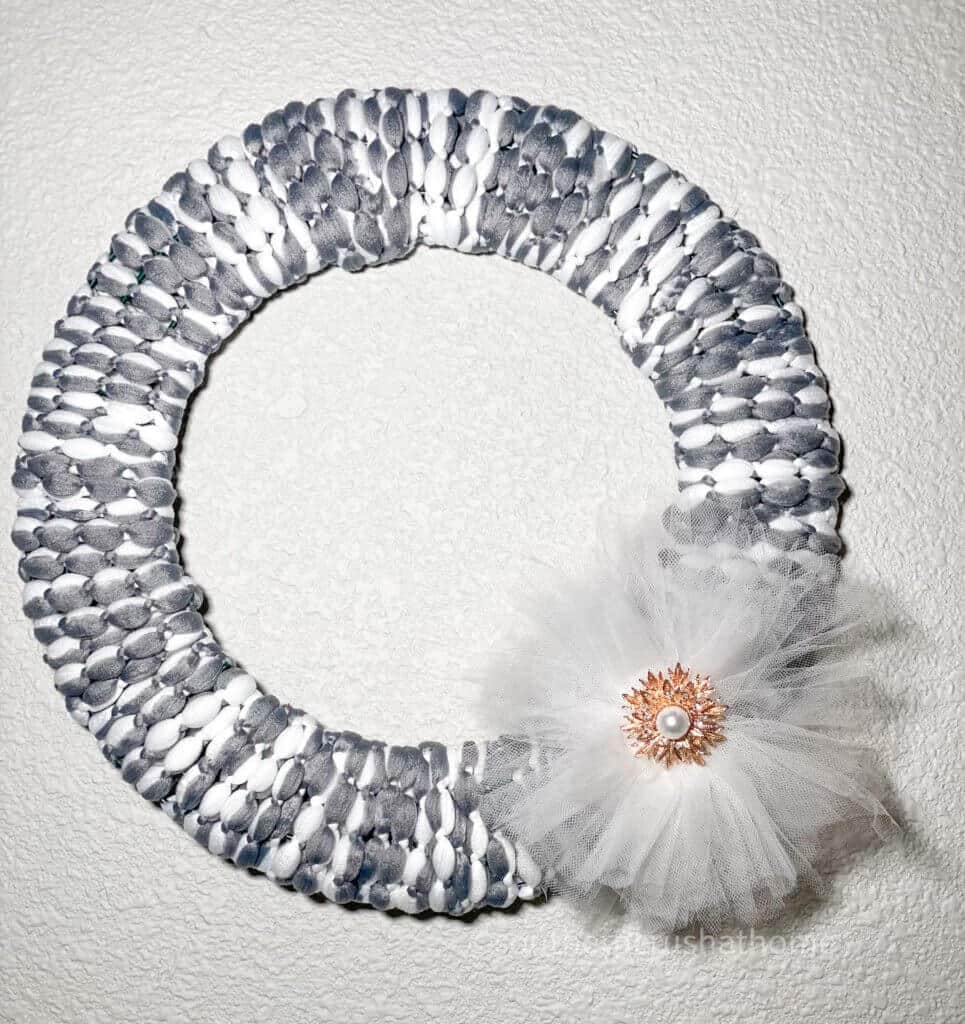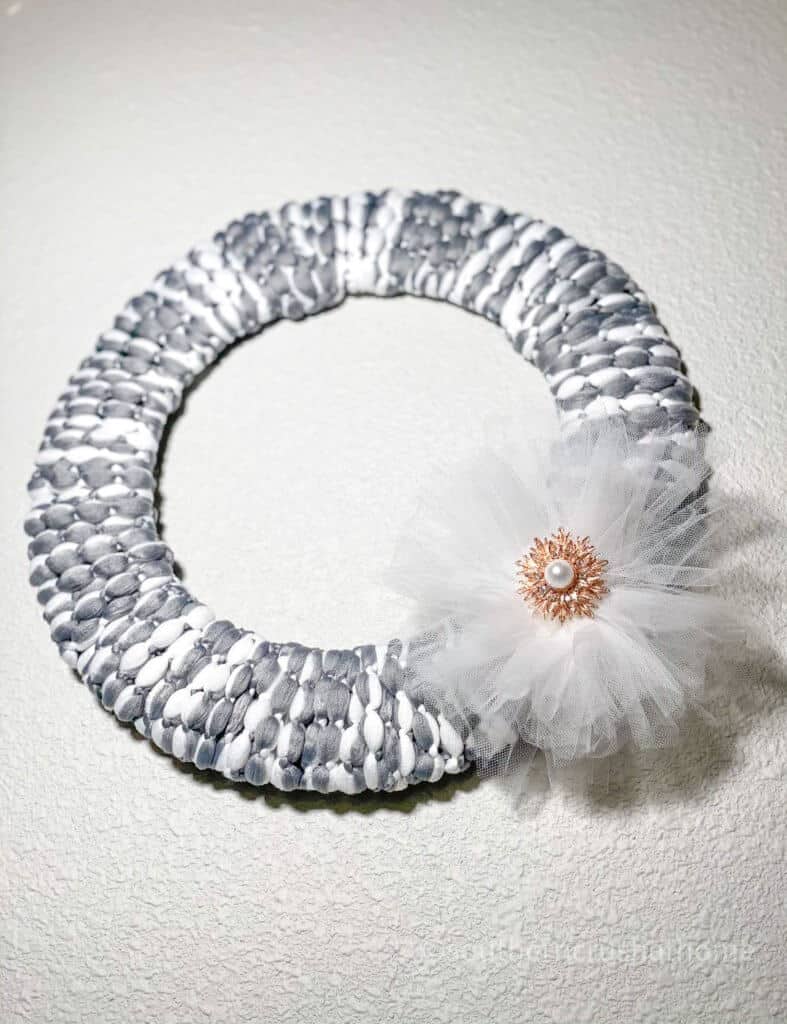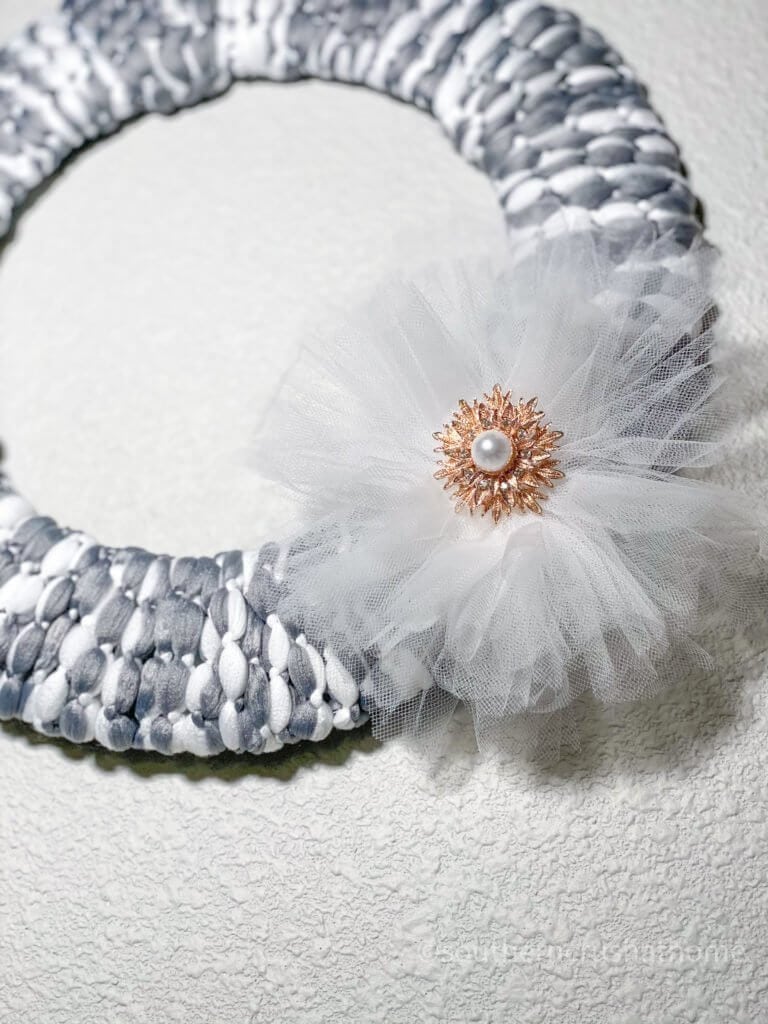 ways to display your diy wreath
This wreath although durable; because, well it's a mop, should probably stay indoors. It would look gorgeous on the back of any door in the house, maybe even with a cute sign in the middle!
A Gallery Wall is a great place to display this dollar tree diy wreath! Tucking it just inside an empty frame would create just the right look.
Setting it up on your mantle with other pieces of complementary decor is another wonderful way to display it.
This wreath would be perfect for a wedding displayed on the back of any or all of the chairs.
Place three of these diy wreaths in a row hung from pretty ribbon for instant art.
more fun dollar tree mop head diy's
sign up for my emails
If you love these kinds of DIY ideas, you need to be getting my emails, friend! Each week I send out a couple of emails that include updates, crafts, shopping experiences, and decor inspiration. Be sure to get yourself signed up below.