If you're looking for something that will stand out on your front door, then these 67 easy dollar tree pizza pan wreath ideas are perfect for you! Dollar Tree pizza pans are all over Pinterest. I've rounded up 67 of the easiest dollar tree pizza pan craft ideas for you to try that are sure to impress your friends with your creativity. Create unique front door decor from Valentines to Christmas as well as everyday! (This post has affiliate links. See disclosure here)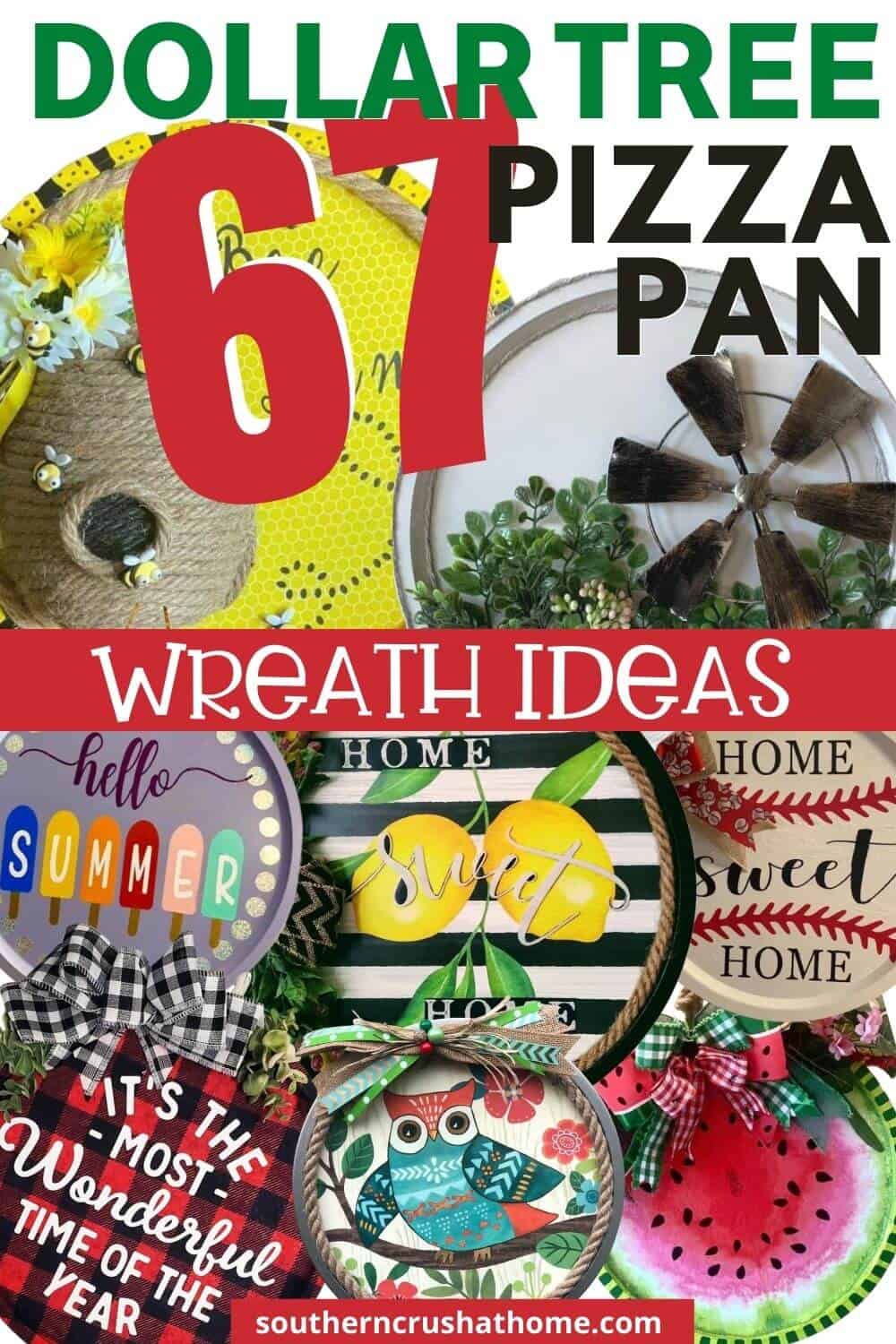 supplies needed to make a pizza pan WREATH
You will obviously need a dollar tree pizza pan to create these crafts. If you do not have a local dollar tree, you can try DOLLAR TREE ONLINE HERE or these similar ones from AMAZON HERE or these from ETSY HERE.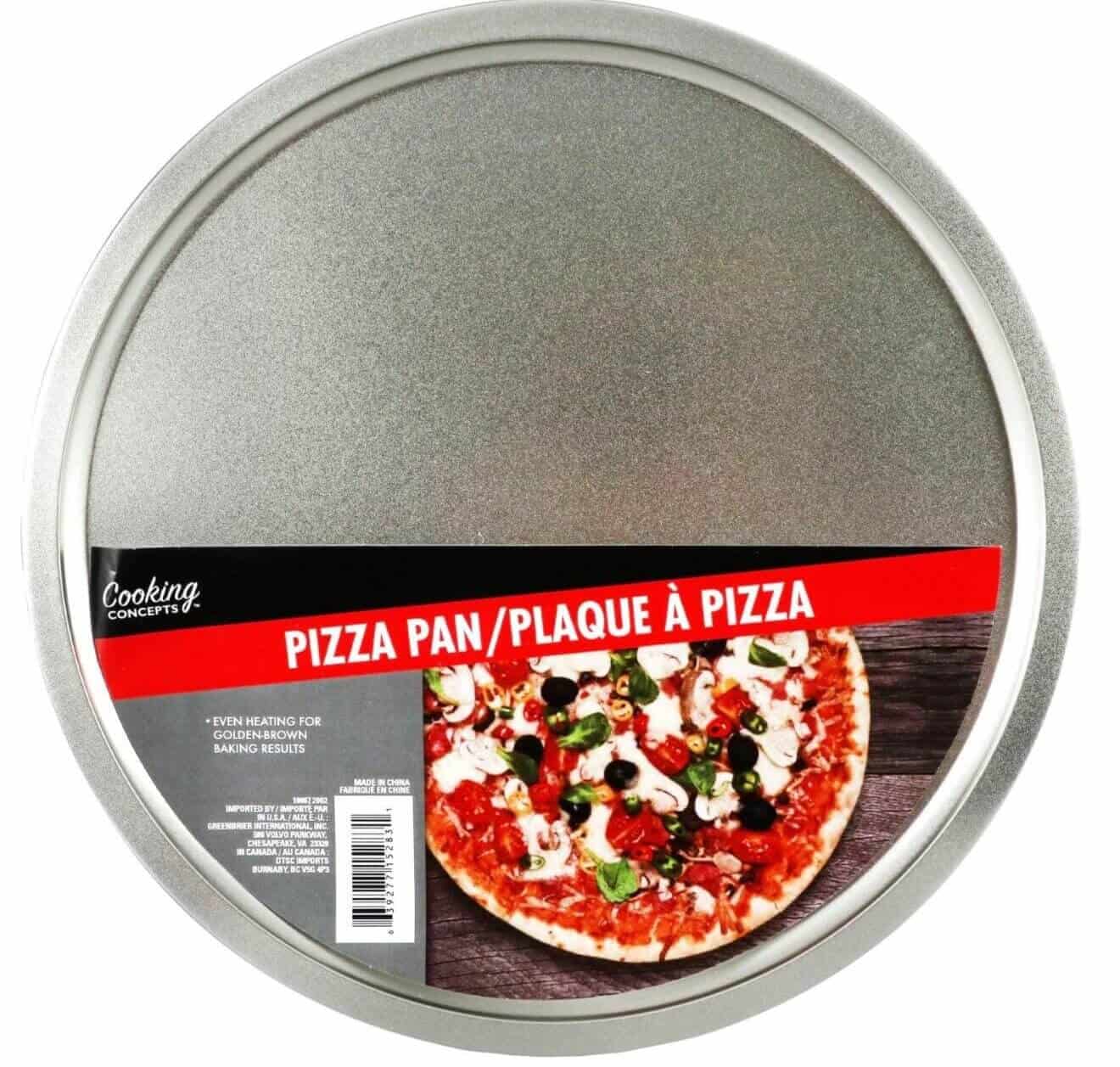 valentines pizza pan wreaths
Are you looking for a creative DIY Valentine's Day craft? If so, I have the perfect solution. This Valentine's day give your loved one a pizza pan wreath! They're easy and fun to make and they will be sure to impress your sweetheart. Pick from one of these sweet ones below!
sPRING PIZZA PAN DECOR
Nothing says spring like a little fresh front door decor! If you are looking for an affordable way to decorate for spring, this is it! It is the perfect way to create some homemade decorations for your home without spending too much time or money! Arent' these ideas the cutest?
Here are another 21 Beautiful And Budget-Friendly DIY Spring Wreaths for inspiration.
SUMMER WREATHS
Get creative for the summer. If you are looking for a quick and easy project to make this summer with your kids, let me introduce you to these Pizza Pan Wreath ideas. The best part about it? You can use any colors that you want so they will coordinate with any decorating theme that you have going on in your house. Tthis is not a pizza pan, but I made this alternative decor for my door Dollar Tree Summer Sun Hat Wreath + FREE Printable.
WATERMELON wreath decor
And then there were watermelon wreaths! Every summer I like to see what's new in the way of watermelon decor. I made this fun Watermelon Front Door Decor for my own door! And these made from dollar tree pizza pans are adorable, too. Grab some craft paints and get to it.
PIZZA PAN DOOR DECOR WITH LEMONS
When life gives you lemons, make a lemonade wreath; or something like that. These bright and cheery lemon-themed door hangers will make anyone want to stop by and stay for a sip or two. You can offer them some of my most popular cake to go with that lemonade as well… Copycat Nothing Bundt Lemon Bundt Cake
PATRIOTIC WREATH ideaS
Summer is great for patriotic decorations all season long. Try one of these spirited door hanger ideas for your home. If these aren't enough; how about these additional 10 Patriotic Decor Ideas?
HALLOWEEN PIZZA PAN DOOR hangers
Spooky, scary halloween door hanger ideas! If you are looking for a fun and easy way to decorate for Halloween, look no further. They're a great way to use up scraps from other crafts. Get creative and decorate your door, kitchen counter, mantle, or dining table with one of these ideas. Here is one more! Easy Halloween Cricut DIY using Dollar Store Items
FALL front door DECOR
Oh I hope I don't fall! Nevermind, it's hopeless. I always fall for fall. You can tell by my numerous fall DIY projects like this one How to Make a Fall Gnome Door Hanger (with a Messy Bow)
These are a few other posts you won't want to miss!
Now here are some of the best fall pizza pan door hanger ideas around…
CHRISTMAS PIZZA PAN WREATHS
Are you looking for a creative DIY Christmas gift, but don't want to spend hours shopping for it? If so, I have the perfect solution. This Christmas give your loved one pizza pan wreaths! They're easy and fun to make and they will be sure to impress. All you need is some inspiration.
Here are my personal Christmas ideas:
STEP BY STEP VIDEO TUTORIAL
If you want to see the exact step by step process I used to make an amazing Christmas Pizza Pan Wreath, be sure to check out this video tutorial below over on my YouTube Channel!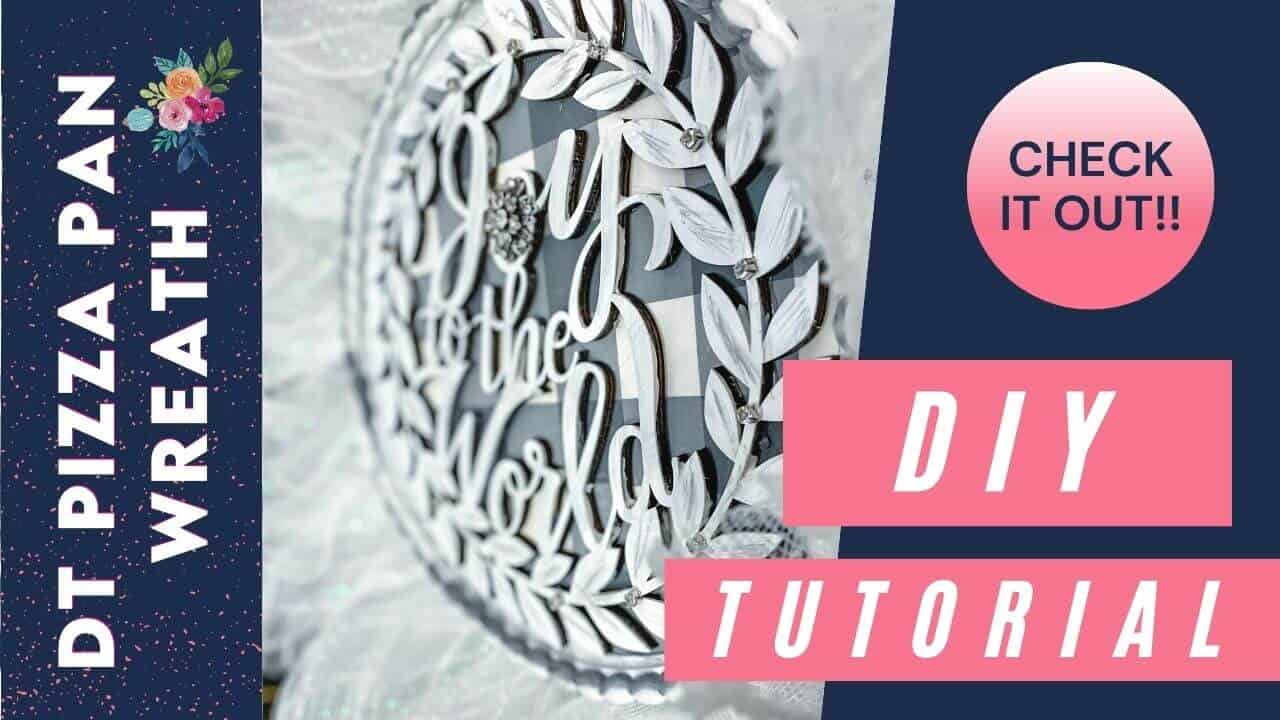 EVERYDAY PIZZA PAN DECOR
Sometimes you just want a cute, everyday decor idea. Something you can use year round if you wish. These everyday dollar tree pizza pan door hangers are the perfect solution. Easy to make and simple enough to display all the time. This Easy Dollar Tree Front Door Bandana Wreath is another good option as you can use any scrap fabric you already have on hand! It's an instant win-win!
amazing pizza pan CRAFT ideas for your front door
I hope you were inspired by these ideas! I'd love to see what you find online or better yet, what you make yourself from this inspiration below in the comments. You are amazing and I know you will create front door decor that blows these ideas out of the water! Be sure to stay in touch so that I can share more inspiration with you. SUBSCRIBE HERE