How to Make a Paper Heart Wreath
I may not be a "scrapbooker", but I know how to make a paper heart wreath out of scrapbook paper! Does that count? This fun and fast DIY Valentines Wreath will have you addicted to making paper hearts in no time! See how easy it is…
What you'll need to make scrapbook paper hearts
how to make paper heart wreath
Cut scrapbook paper into 8-12 1″ strips using scissors or paper cutter. The more strips cut, the larger the wreath will turn out.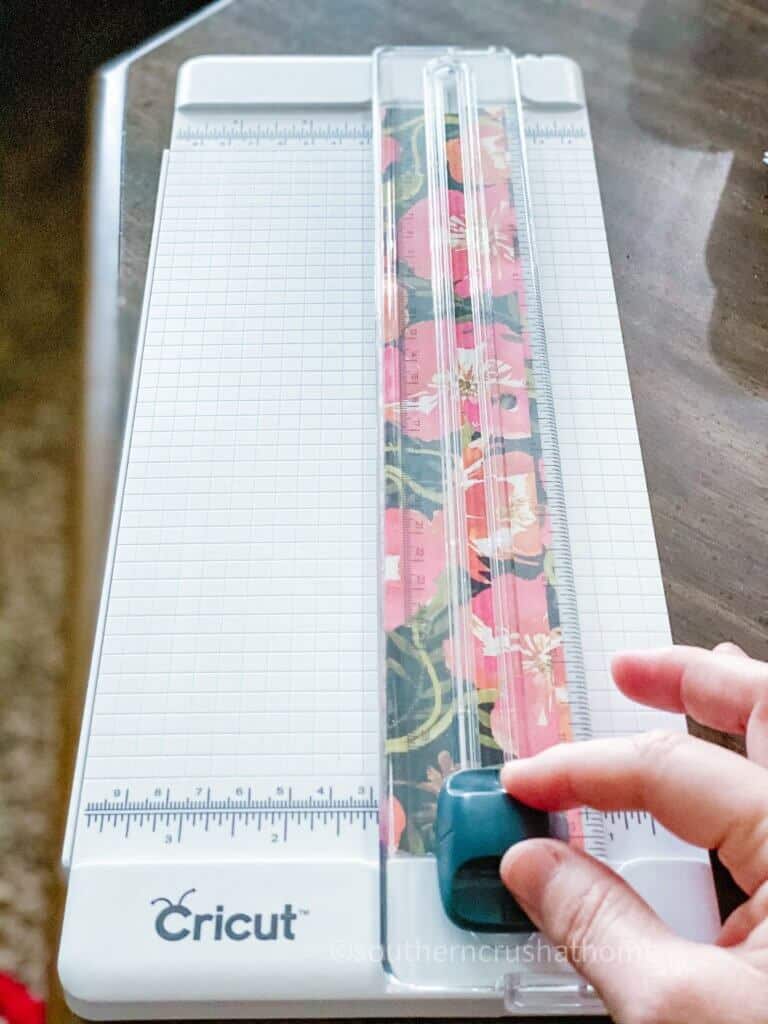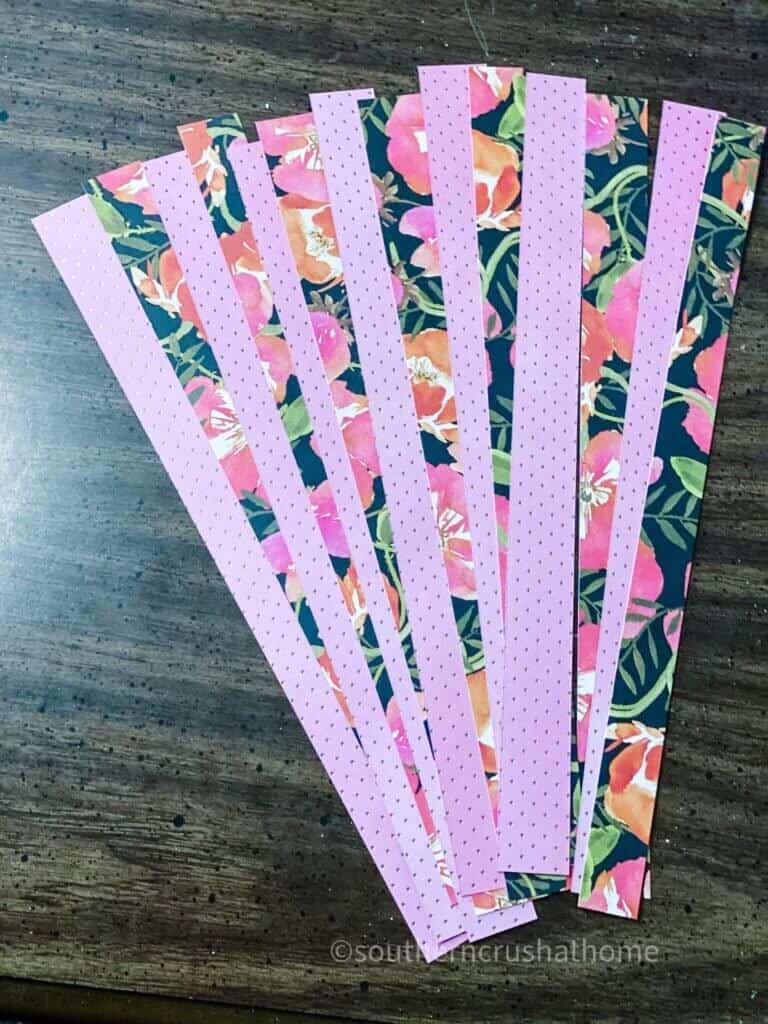 Fold each strip in half first.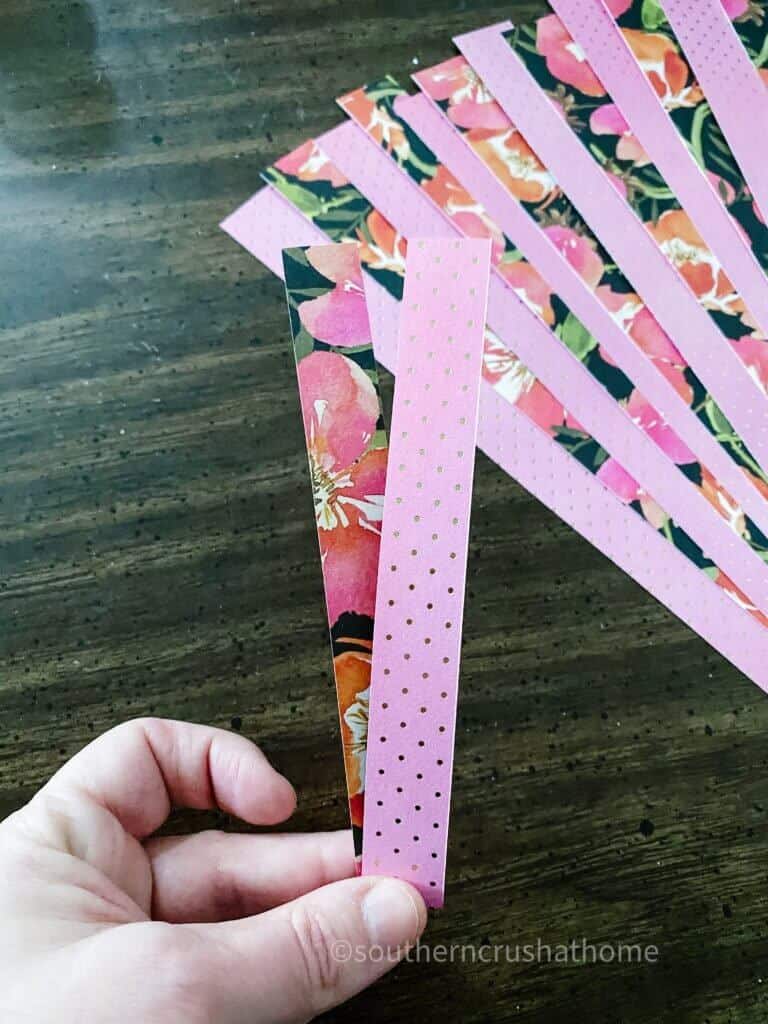 Bend the two open ends in on each other and secure with a glue dot, hot glue or staple.
Repeat this process for all of the strips of paper.
Secure each of the hearts to one another by gluing them along the sides. Be careful not to glue them too close to the bottom.
Using the ribbon tie a bow at the top to hang the wreath.
easy diy heart wreath craft
This was unbelieveably easy to make and turned out so cute! I hope you'll make one of these precious wreaths for your home, too!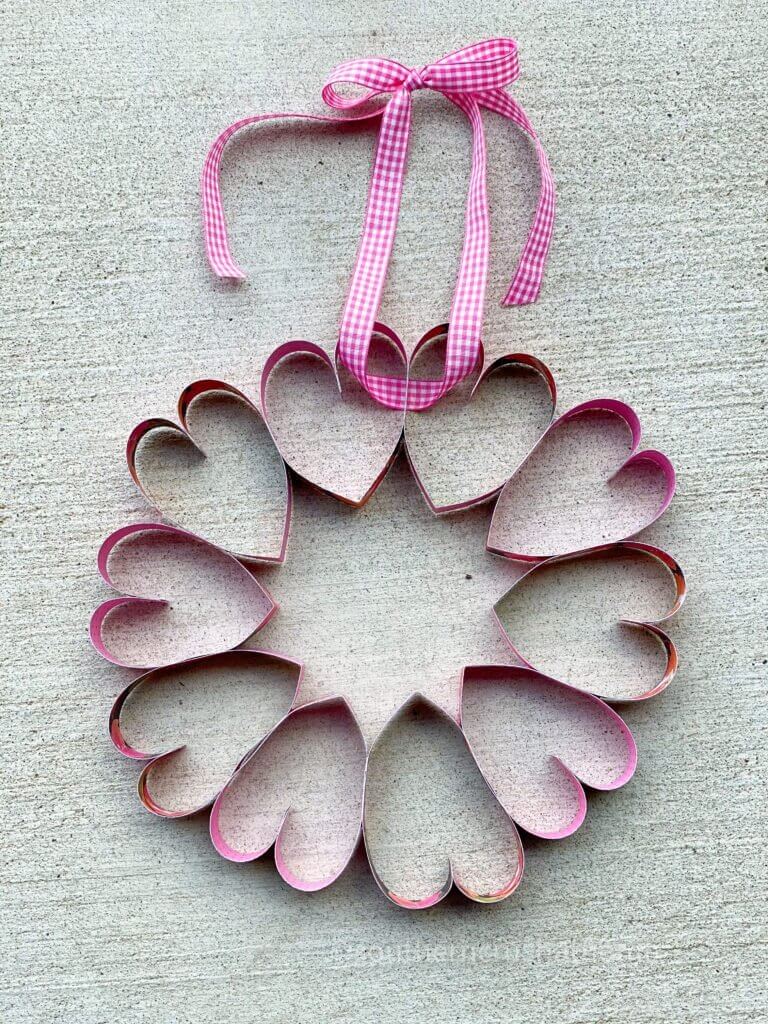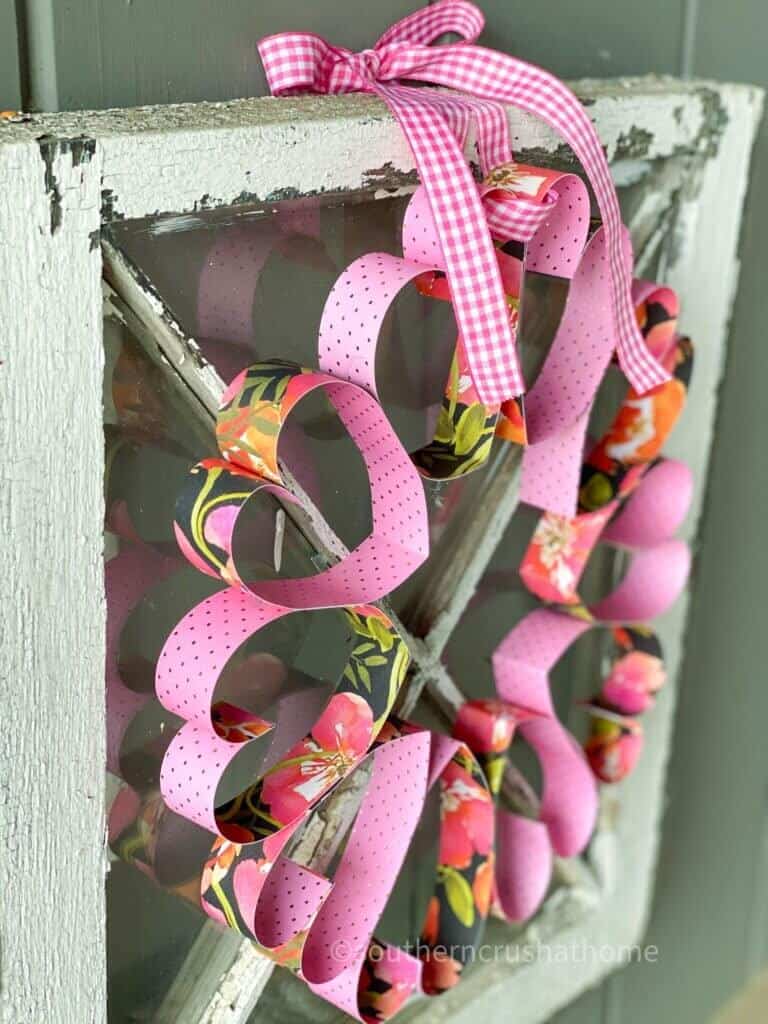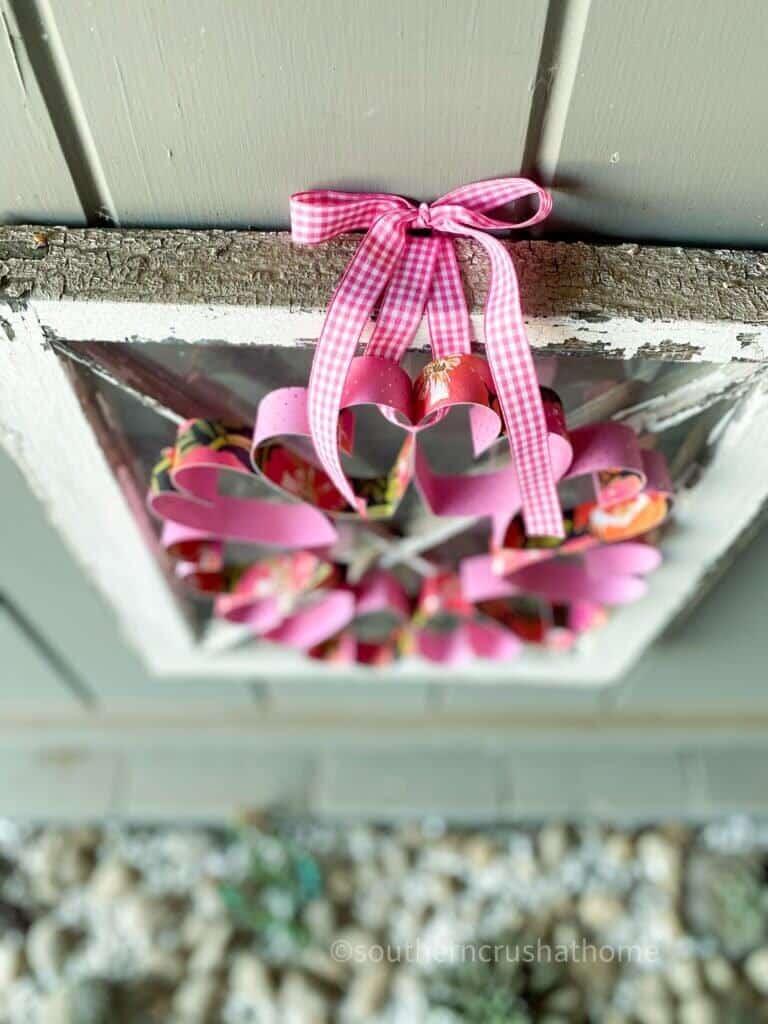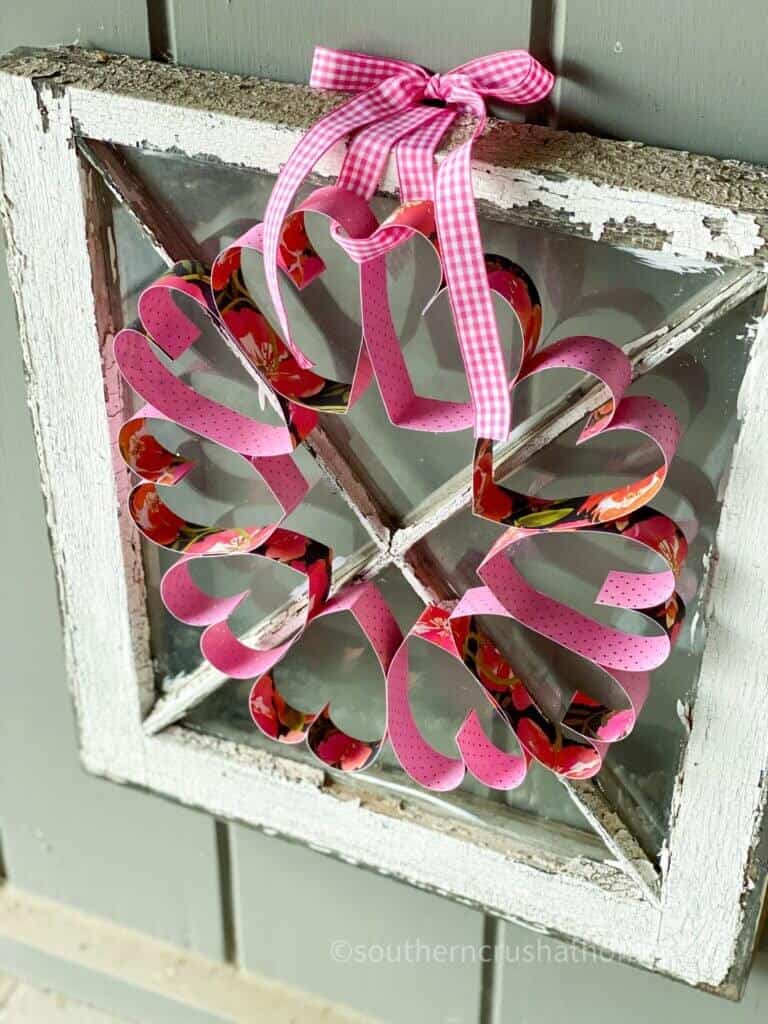 be sure to check out these other DIY valentine's ideas!
GET MY EMAILS
If you love DIYs and Ideas like these as well as seeing all the fun things I find out shopping, you need to be getting my emails, my friend! Each week I send out a couple of emails that include updates, crafts, shopping experiences, and decor inspiration. Be sure to get yourself signed up below. I can't wait to meet you!