Easy Dollar Tree Front Door Bandana Wreath
Truly one of the easiest projects I've ever done for my front door; especially a wreath! Every single thing I used for this bandana wreath was from the Dollar Tree! There are so many ways to make this wreath, but I kinda like my version. Let me show you…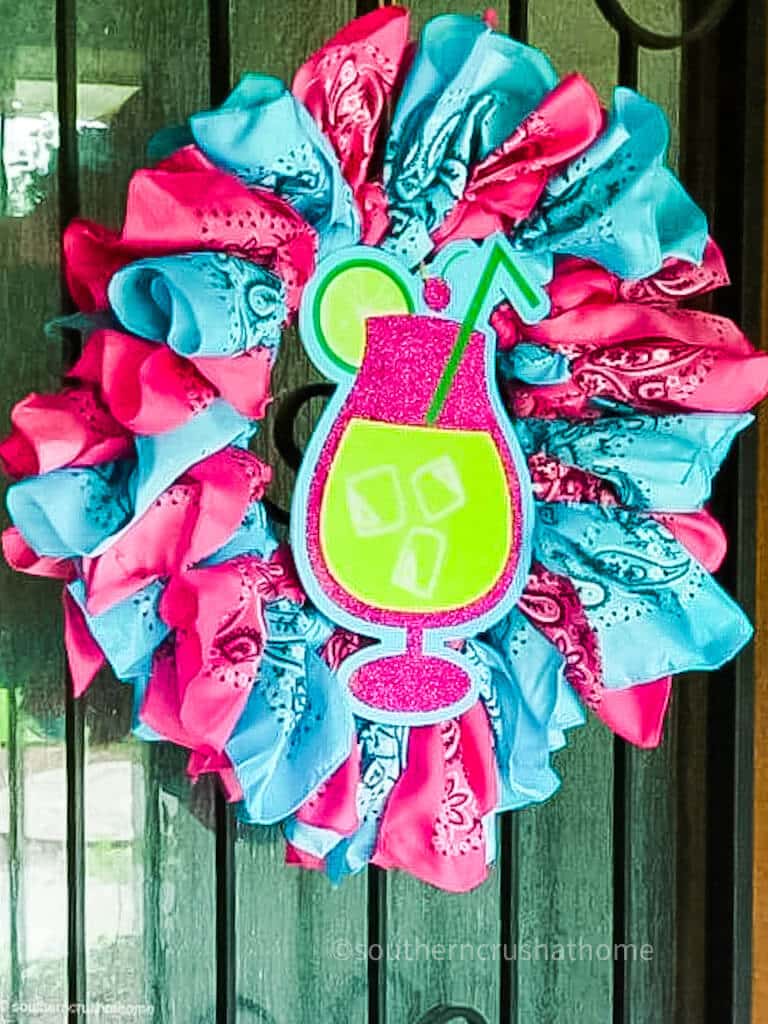 By the way, summertime is coming and if you want a super easy way to create some instant curb appeal for the outside of your home, create one of these front door wreaths in any color you like best. You can put one on the door, the porch or inside your home, too! The options are endless. Have fun!
SUPPLIES TO MAKE A BANDANA WREATH
Bandanas your choice of color (6 packages of 2, 12 total bandanas- mine are from Dollar Tree)
Wreath Frame Medium from Dollar Tree
Centerpiece of your choice mine is from Dollar Tree
Seriously Y'all! This is it for supplies!
Next comes the super fun part! This is truly a mindless craft that you can do while watching your favorite program, chatting with a good friend or daydreaming! Furthermore, there are no difficult steps, so have fun and relax while you create this fool-proof masterpiece…
STEP BY STEP INSTRUCTIONS ON MAKING A BANDANA WREATH
You simply start cutting the bandanas in half (either direction because it's a perfect square).
Tie each bandana to the wire wreath frame on the most inside ring with a simple knot. (see photo).
Tie a second knot directly over your first one and pull your bandana towards the outside of the wreath.
Once you've completed your way around the entire wreath frame you're finished!
An optional cute cut-out can be inserted inside the middle of your wreath with twine!
If you'd like to see the steps on video, then watch it here on my Facebook Live Tutorial!
By far the easiest front door wreath project I've ever done!
I plan to hang it on the inside of our hotel door while we're on our beach vacation this summer–totally for fun!
What do you think? Will you try one out for yourself?
>>>BE SURE TO PIN THIS FOR LATER!<<<
>>>Leave your thoughts below in the comments please… BTW— Life is short—Enjoy the mess!
**P.S. Please join us over on our
Facebook Page
to see more fun projects "Live".
Look at this cute wreath done by one of my followers!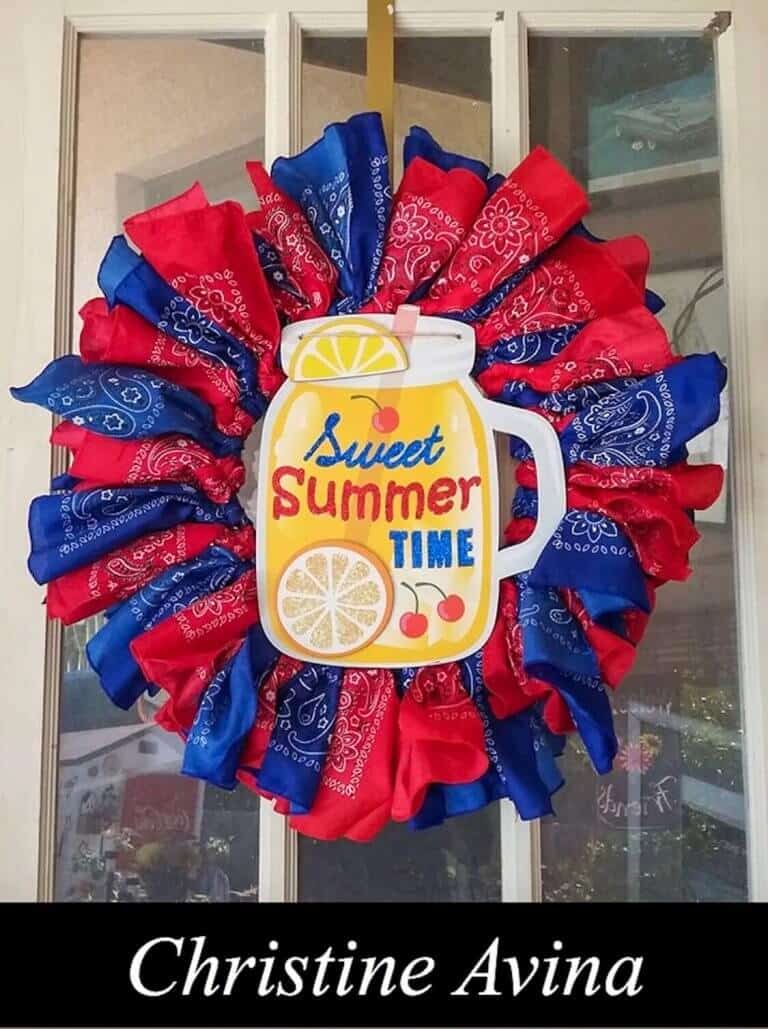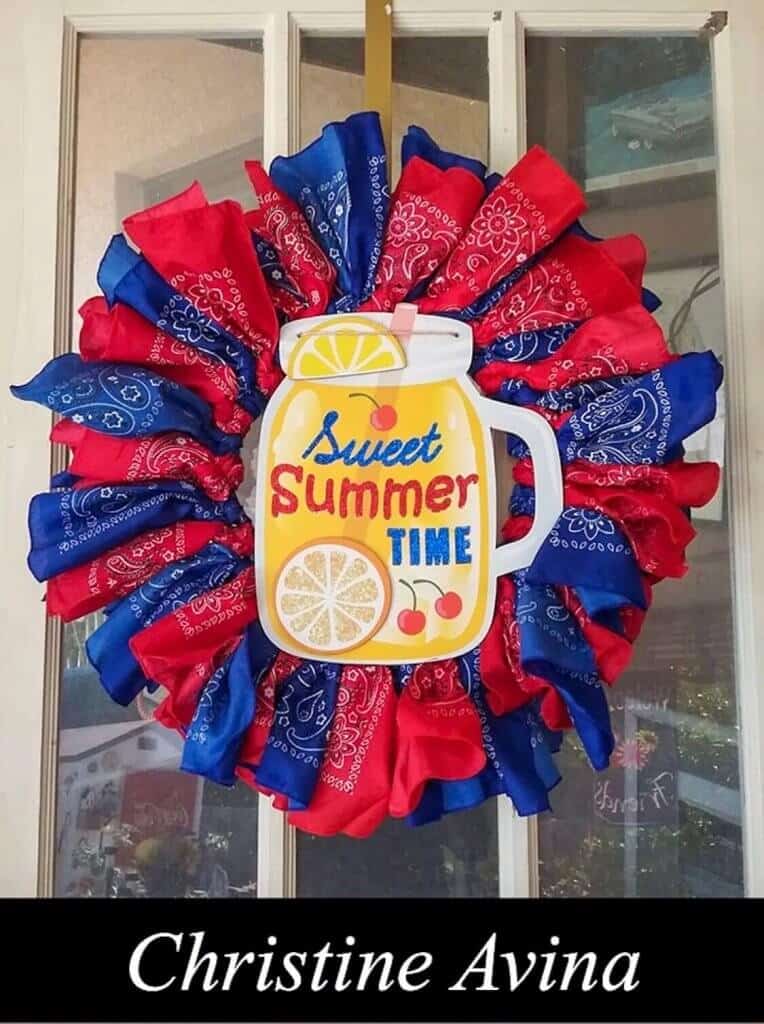 YOU MAY LIKE THESE OTHER WREATH IDEAS