15 Best Mother's Day Gift Ideas
The countdown to Mother's Day has begun! If you are undecided on what to get mom, I've got you covered with the 15 Best Mother's Day gift ideas.
From heartfelt DIY gifts to luxurious treats, spoil mom this year with an awesome mother's day gift that anyone would love to get!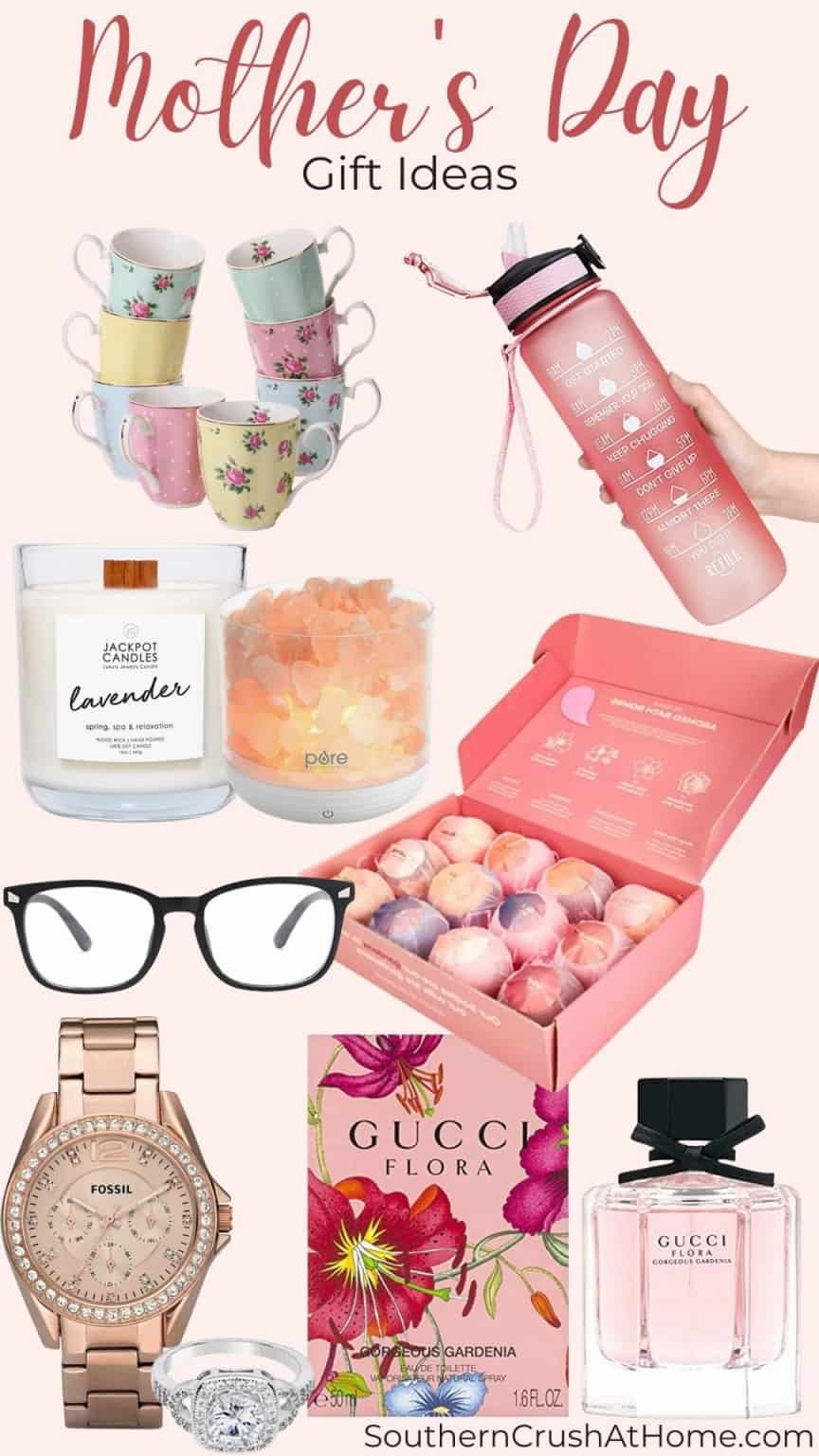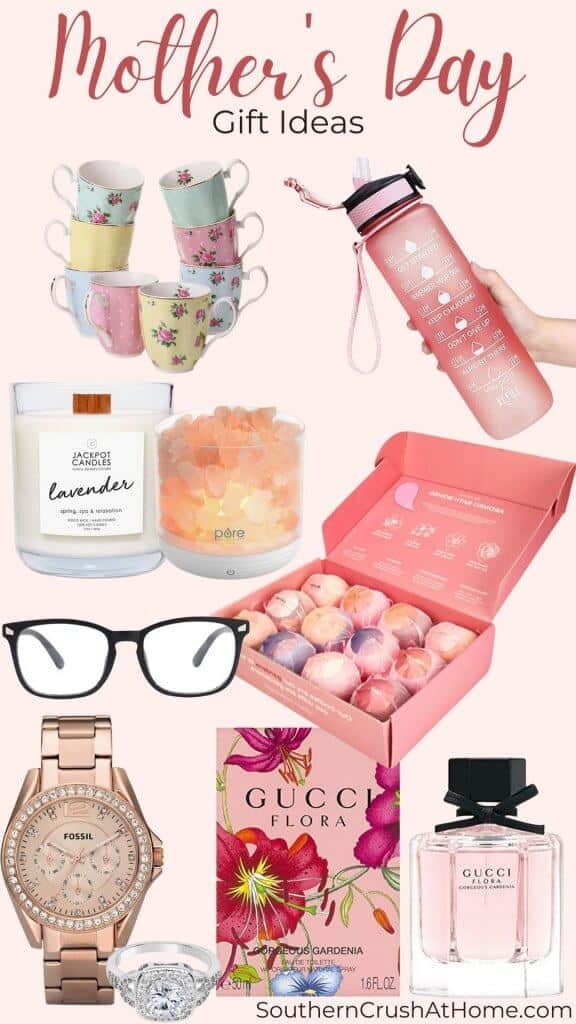 Be sure to PIN this!
Shop my favorite Mother's Day Gift Ideas Below!

Mother's Day Gift Ideas
Whether you're looking for a homemade gift that will show your mom how much you care or are in need of some inspiration for something unique, I've got you covered.
My roundup of the best Mother's Day gifts for 2022 has everything from sentimental presents to fun finds that will make her laugh.
So take a look and get started on finding the perfect present for that special Mom in your life!
There is nothing like sleeping with a good sleep mask, especially when it looks as pretty as this one! It's also filled with extra soft gel beads that are removable.
You can heat it up to aid with dry eyes or other sleep conditions. Or place it in the fridge to reduce puffy eyes!
I personally use this one on those nights that I need to go to sleep a bit early and my husband wants to stay up and watch television in bed!
Make a DIY sugar scrub that mom will love! Customize it to include her favorite essential oils and colorants.
There are so many amazing recipe combinations for this little jar of goodness! The sky is the limit!
Treat mom to a spa day, at home, with this set of 12 bath bombs. This beautiful gift comes in an elegant floral box and each bomb is wrapped with a sweet word of affirmation.
It makes such a pretty gift!
If you'd prefer to make handmade bath bombs, take a look at my homemade bath bombs that are super simple to make with the included step-by-step tutorial.
These can be made with varying scents and colors–get creative!
You know how much I love to gift handmade. Here are four of my favorite Mother's Day gift ideas all handmade with supplies from the Dollar Tree.
Super affordable and super easy–my kind of DIY gift!
You can never go wrong with a classic perfume for mom. Gucci Flora Gorgeous Gardenia is a fresh floral scent perfect for spring and summer.
What is your favorite scent? Let me know in the comments below!
Ensure mom gets her daily water intake with this drinking water bottle with a time marker & straw. It comes in several color options and is great for traveling or fitness enthusiasts too.
I personally own one of these and I love it!!!!
A beautiful Fossil watch is sure to be a hit for anyone! It comes in several designer color choices and can be customized for free at a local Fossil store.
I love this one in rose gold, but ultimately grabbed myself a silver one!
A soft and comfy chunky knit blanket that can be made in just a few hours. Choose colors to match the home decor of the gift recipient.
This is a beginner tutorial so it's easier than you think to make!
These trendy blue light blocking reading glasses are unisex and come in a set of 4. Great for computer work and helps with eye strain.
These are my favorite gift idea! Unbelievably priced and there are several strength choices to choose from!
Probably one of the most popular gifts for Mother's Day is a candle. But not just any candle, give one of these amazing Jackpot Candles!
With fragrances like lavender, caramel coffee latte, and more there is a scent for every Mom on your list. Plus, it comes with a surprise ring inside (you get to choose the style and size).
Trust me when I say, "your mom will love this gift"!
Pretty Teacups
Bone China teacups are perfect for espresso drinks, coffee in the morning, or having tea with friends. Plus, look at how beautiful these teacups are. They have a vintage shabby chic look!
Your mom may even be tempted to start a collection after receiving these!
Give a Himalayan salt rock lamp for a luxurious gift that adds a soft glow to your home with 5 light levels. A simple touch button turns the lamp on and off making it super easy to adjust.
I love mine and use it during the day and at night!
So what do you think of these Mother's Day gift ideas? Have you found something special for the one you call "Mom"?
What do you have planned for your mom this year? Will you be sticking to a tried and true favorite, or branching out into something new? I'd love to hear about it – leave me a comment below!
Make her feel special on her day. Mark your calendar and start planning now – your mom deserves nothing but the best!
Shop my Favorite Mother's Day Gift Ideas Here Below

You may also enjoy these gift-giving ideas: