Reverse Canvas Pom Pom Heart DIY
Reverse canvas projects are so fun and easy! This one did not disappoint. My daughter had decided she messed up on a drawing she had started on one side of this canvas and so I decided to rescue it and reverse the canvas to give it a new purpose and life! Such a great way to reuse this otherwise unusable piece. All it took were a few colorful pom poms, paint, bling and of course, hot glue! See how it was made here…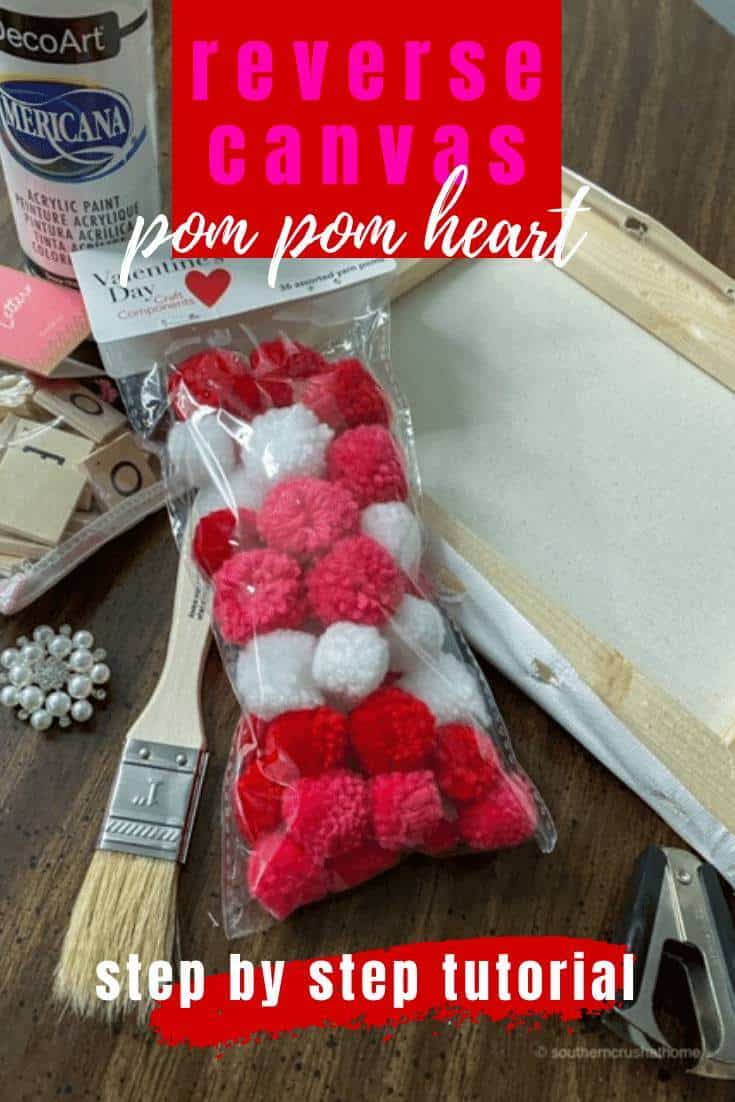 >>>BE SURE TO PIN THIS FOR LATER!<<<
supplies for a reverse canvas pom pom heart diy
canvas of your choice
acrylic or chalk type paint
pom poms from the craft section
staple remover
scissors
step by step instructions to make a reverse canvas diy
Flip your canvas over and remove all the staples with a staple remover or flat head screwdriver if possible. Some of them were stubborn and did not want to come off at all; so , I left them. Remove the canvas cover from the frame completely.
Take your scissors and cut out the canvas being careful to follow the edges of where it starts to bend around the frame. You are only cutting out the middle square being sure to leave enough to glue back down on the frame.
Take any acrylic or chalk type paint and paint your frame. In hindsight, the wood on my frame could have benefited from a little quick sanding as there were several parts that were splintery. Allow the paint to dry thoroughly.
Hot glue your canvas reverse side out onto the back side of your painted frame. This should give you a 'picture frame' effect. Now you have a clean, fresh canvas to use for your project!
Take your pom poms and begin hot gluing them onto your canvas in a heart shape. Optionally, you can trace or draw a heart shape in the center of your canvas as a template to follow while gluing on your pom poms.
Hot glue your bling or rhinestone embellishment to the center of your pom pom heart.
If desired you can add more bling using hot glue to trim the frame. I used a Dollar Tree rhinestone ribbon that I trimmed down to a single layer as my frame trim.
viola! A reverse canvas pom pom heart diy!
This turned out so cute and was so fun and easy to make! I cannot for the life of me decide what part was my favorite–either gluing on all of those colorful the pom poms like I was back in kindergarten or repurposing the canvas? We all know that the truth is, I loved adding the 'bling' the most. Either way, I'll be doing this again with another twist for sure!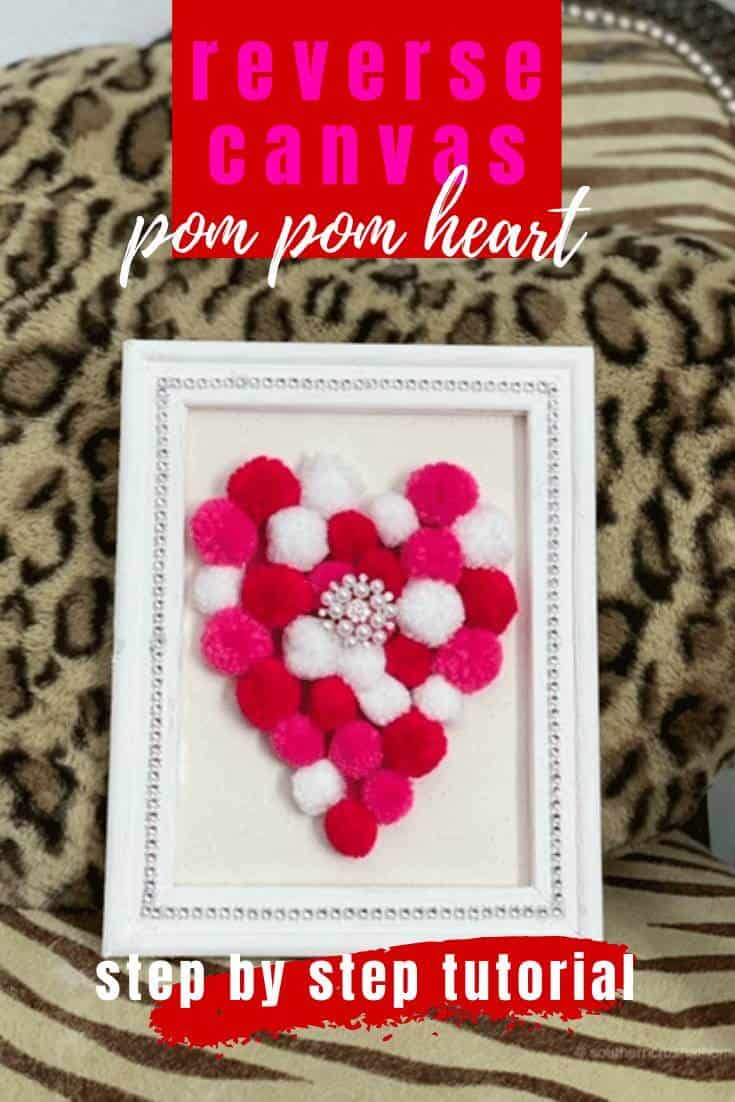 >>>BE SURE TO PIN THIS FOR LATER!<<<
What do you think my friend? Will you make one of these reverse canvas diy projects for yourself?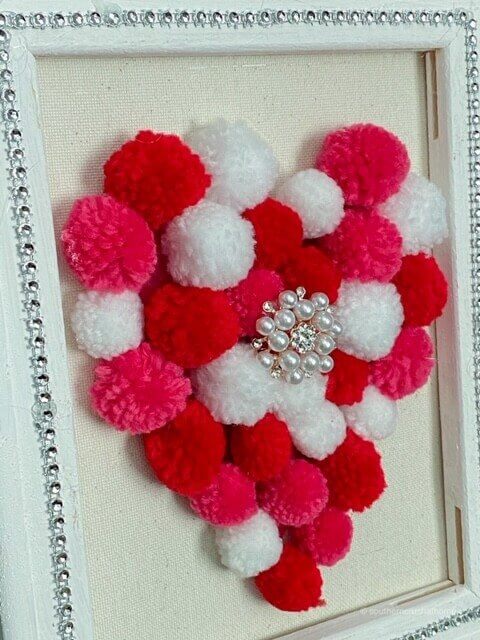 Super cute and fun to make–you'll want to make some for your friends to spread the 'love'!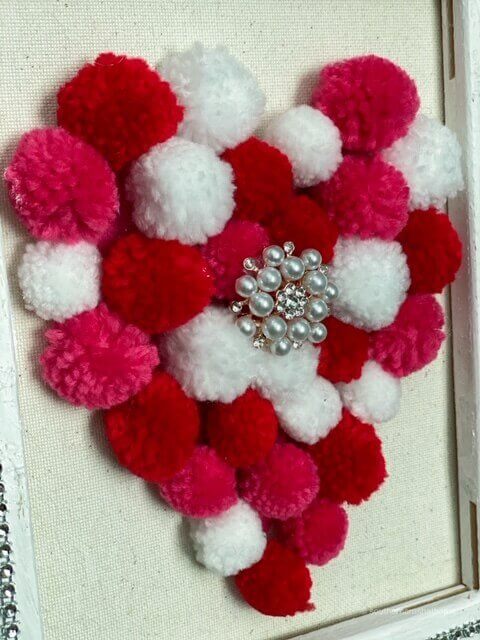 If you love this kind of DIY project, you need to be getting my emails, friend! Each week I send out a couple of emails that include updates, crafts, shopping experiences and decor inspiration. Be sure to get yourself signed up below. I can't wait to meet you!
>>Leave your thoughts below in the comments please… BTW— Life is short—Enjoy the mess!
**P.S. Please join us over on our
Facebook Page
to see more fun projects "Live".