How to Make an Easy and Gorgeous DIY Tulle Bow (for a Wedding)
When you find yourself needing and easy DIY tulle bow, this is it! It doesn't get any easier than this one. Almost like a pom pom, this DIY bow is the cutest little poof shape! Once you start making these tulle bows, you can't stop. They're so much fun anyone can make one. Try if for yourself… >>>BE SURE TO PIN THIS FOR LATER!<<<
Supplies for DIY Tulle Bow
Tulle of your choice
Fabric Scissors
Step by Step Instructions for DIY Tulle Bow
These tulle bows are so easy to make that you will be making them in no time and year round for all kinds of occasions; weddings, gifts, flower arrangements, and yes, even just for fun! LOL
WATCH the YouTube Video Tutorial
Step One
Put the tulle between your thumb and your hand as shown in the picture.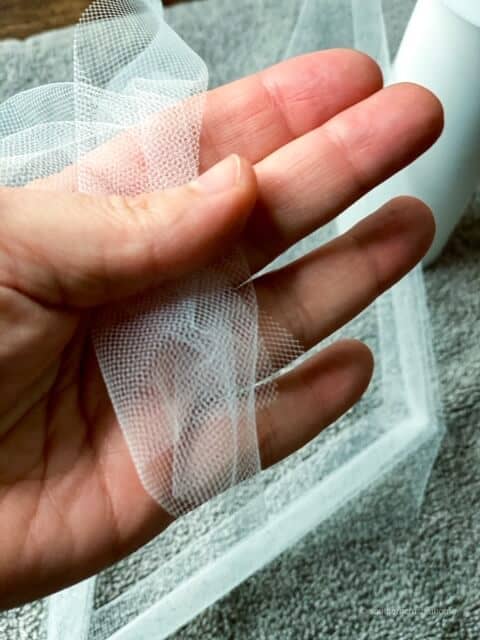 Step Two
Wrap around the width of your fingers several times. About 15-20 make a small to medium bow. The number of times you wrap it around will determine how thick or full your tulle bow will be.
Step Three
Cut your tulle. Then cut a second, separate piece of tulle about the length of your hand and thread this underneath your bundle that is on your fingers and tie a knot to secure your bundle as in the picture.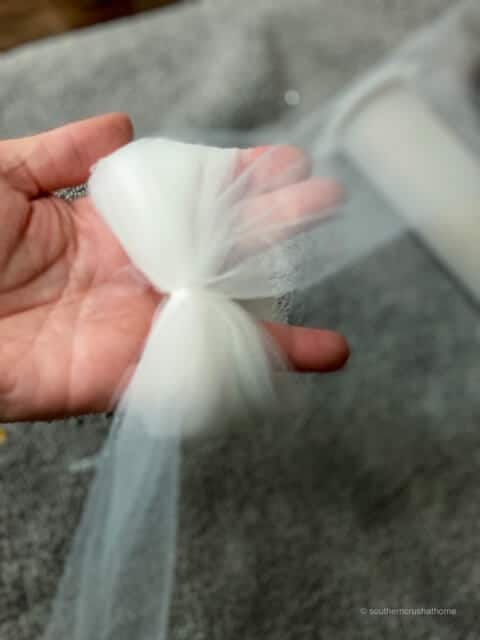 It super easy! You've got this, I promise!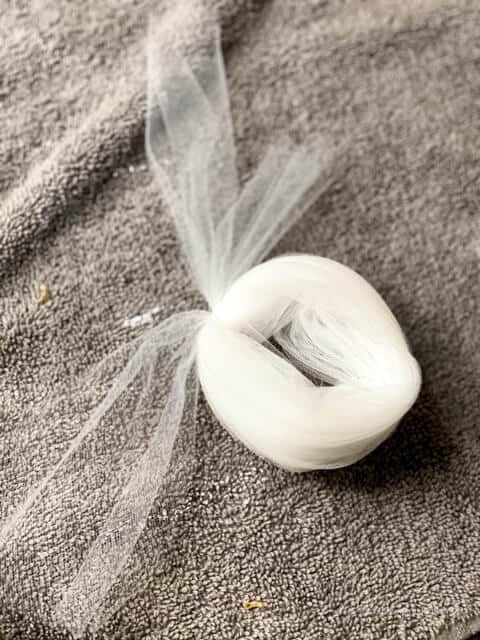 Step Four
Using your fabric scissors, cut the tulle up the middle of the circular bundle as shown.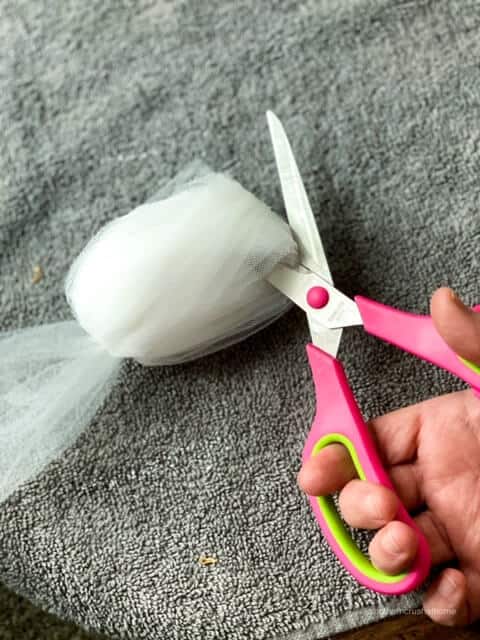 Step Five
Take the bundle into your hands like you would a bouquet of flowers as shown in this picture.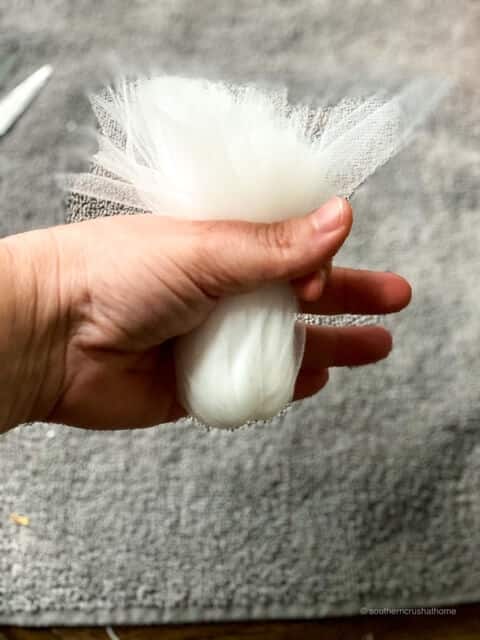 Step Six
Trim the top of your tulle bow until you reach your desired size of tulle bow.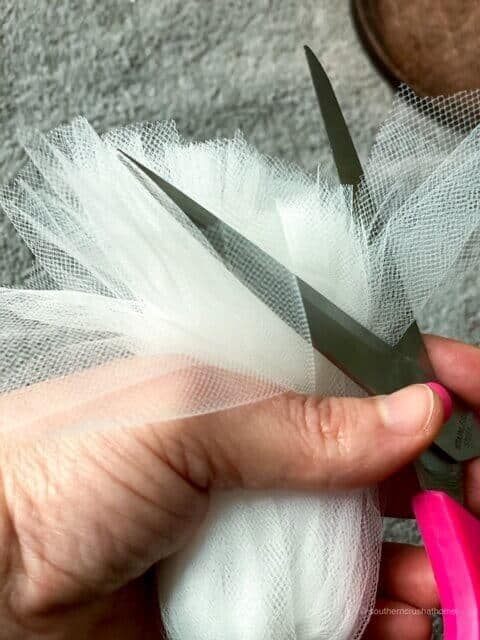 It should look like a "poof" when finished as shown. Isn't it so cute?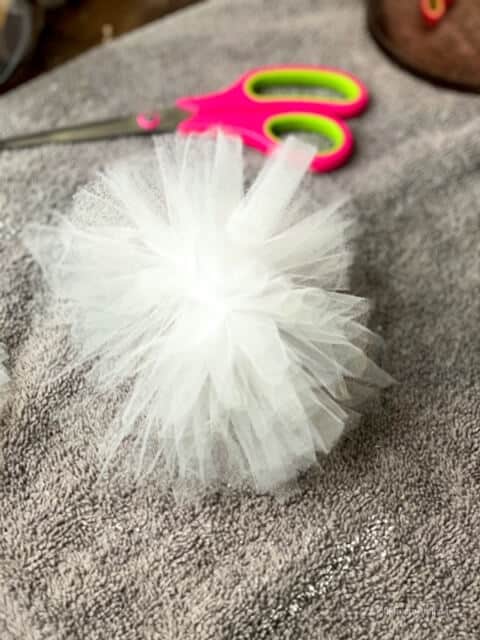 Step Seven
Optionally, you can add embellishments like pinning on a vintage brooch or hot gluing on rhinestone bling as shown.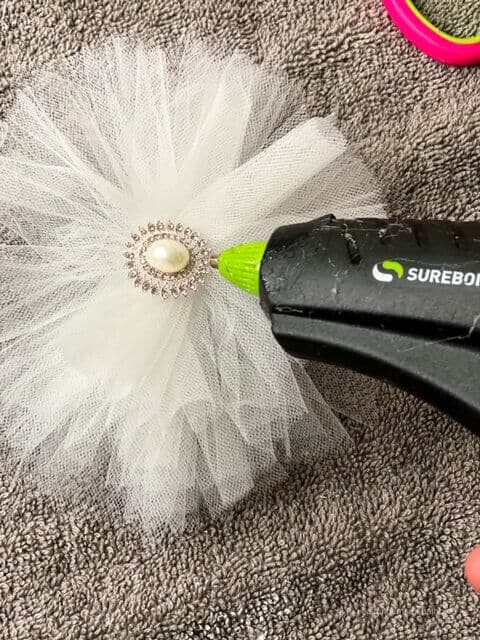 viola! An easy tulle bow for multiple uses!

This DIY Bow really has that "WOW" factor don't you think?

I'm in love with the look of this super easy DIY tulle bow. So versatile and great for tons of projects. It's definitely right up there with my all-time go-to SIGNATURE DIY MESSY BOW!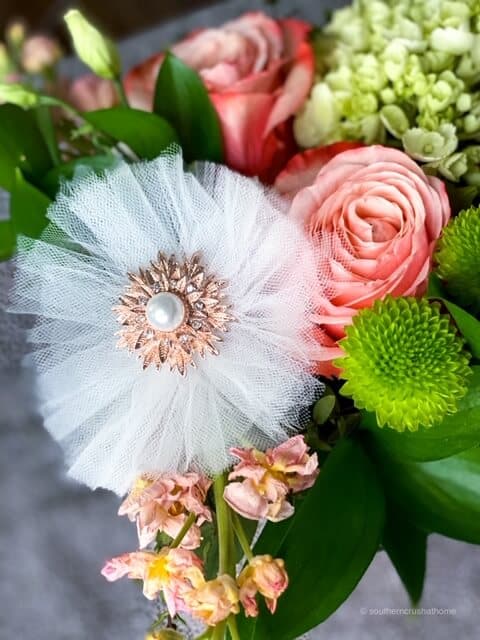 Isn't she lovely? I'm showing it here in a flower arrangement, but the possibilities for this easy bow are endless!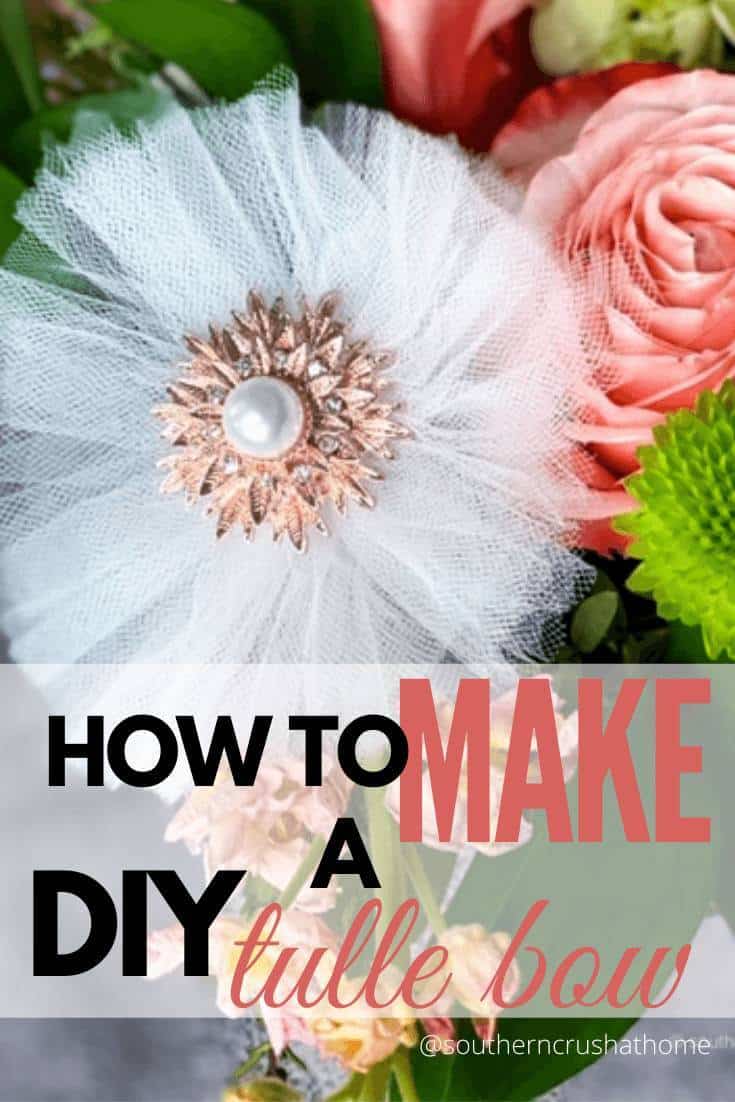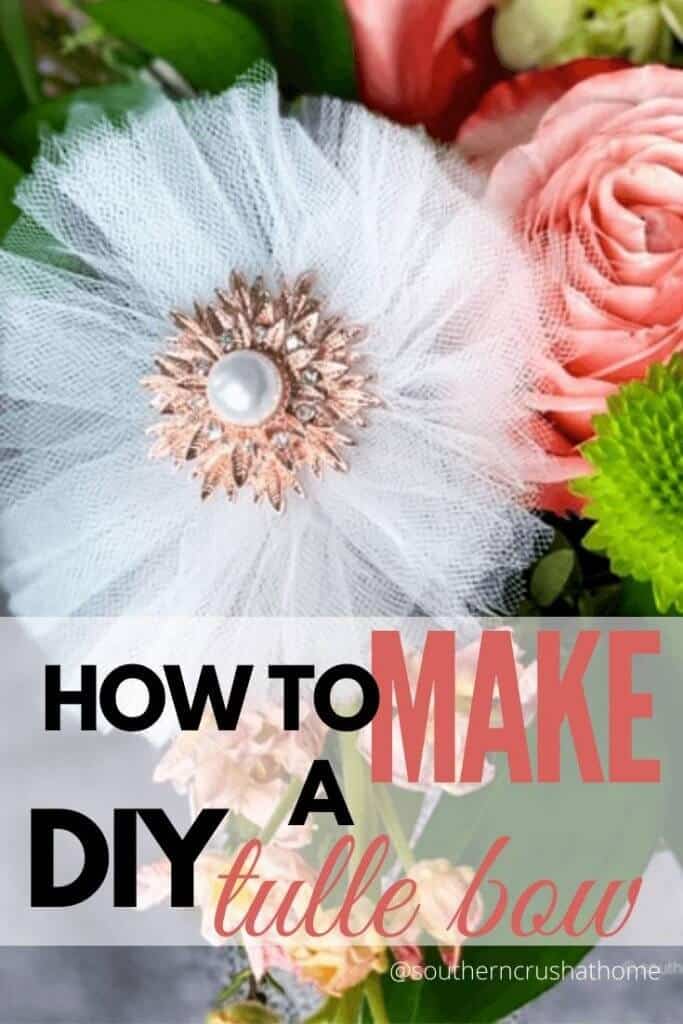 Be sure to PIN this one for later!
Want 7 Easy Bow Ideas + Bonus Tree Topper?
If you love these kinds of DIY ideas, you need to be getting my emails, friend! Each week I send out a couple of emails that include updates, crafts, shopping experiences and decor inspiration. Be sure to get yourself signed up HERE. I can't wait to meet you!
>>>Leave your thoughts below in the comments please… BTW— Life is short—Enjoy the mess!