DIY Drop Cloth Christmas Tree Skirt (Easy No Sew)
I have to say that this DIY drop cloth Christmas tree skirt is one of my favorite projects I've ever made. It's so easy and super affordable! All it takes is a drop cloth, ribbon and scissors. The best part? It's also a no-sew project. If it couldn't get better than that… it has buffalo check trim in classic black and white. I'm in love!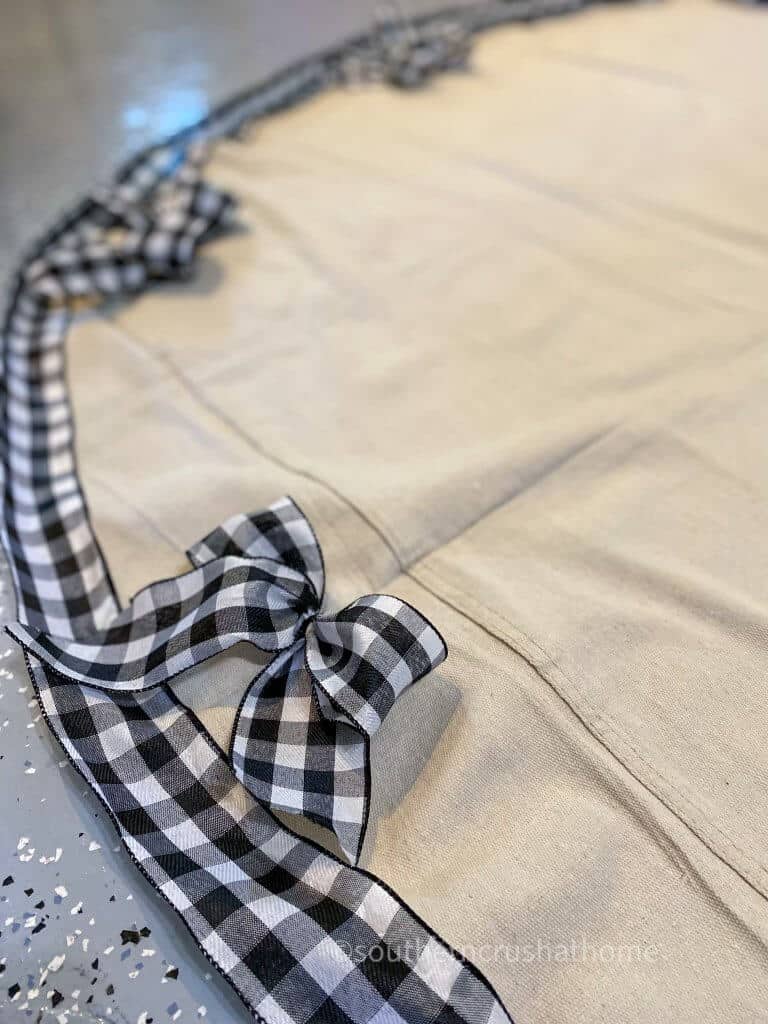 I've been having a little fun creating with drop cloth. My newest DIY project is a beautiful Christmas tree skirt accented with buffalo check. Have you joined my fun buffalo check facebook group yet? It's free and there are so many ideas shared inside. Check it out here. https://facebook.com/groups/buffalocheck
Also, there is a crazy fun and free online event this weekend called Christmas Craftathon! Here are the details and you can sign up for FREE prizes below.
Did I mention this little beauty is also no-sew? And, if buffalo check isn't your thing you can replace it with any ribbon or fabric that you like. Wouldn't a little bit of faux fur look great?
Let me show you some other drop cloth projects I've made:
If you haven't tried crafting with drop cloth, give it a try. It's inexpensive and easy to work with. Come check out this step-by-step tree skirt tutorial so you can make one for your Christmas tree!
SUPPLIES needed for Drop Cloth Tree skirt
Drop Cloth
Fabric Scissors
Buffalo Check Ribbon
Measuring Tape
Hot Glue Gun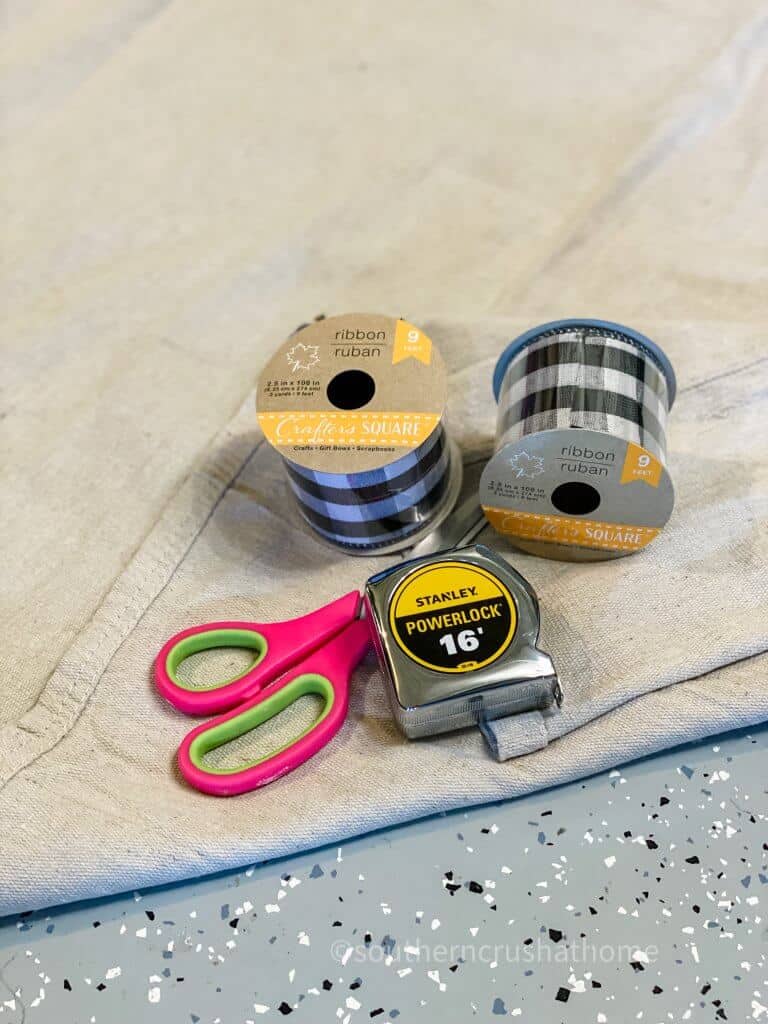 How to Make a Drop Cloth Christmas Tree Skirt
Start by measuring out a large square of the drop cloth in the size you want. You will be cutting the fabric into a circle, so you want it to be large enough to fit around the tree. I have a 7ft tree so I made a 36in round tree skirt.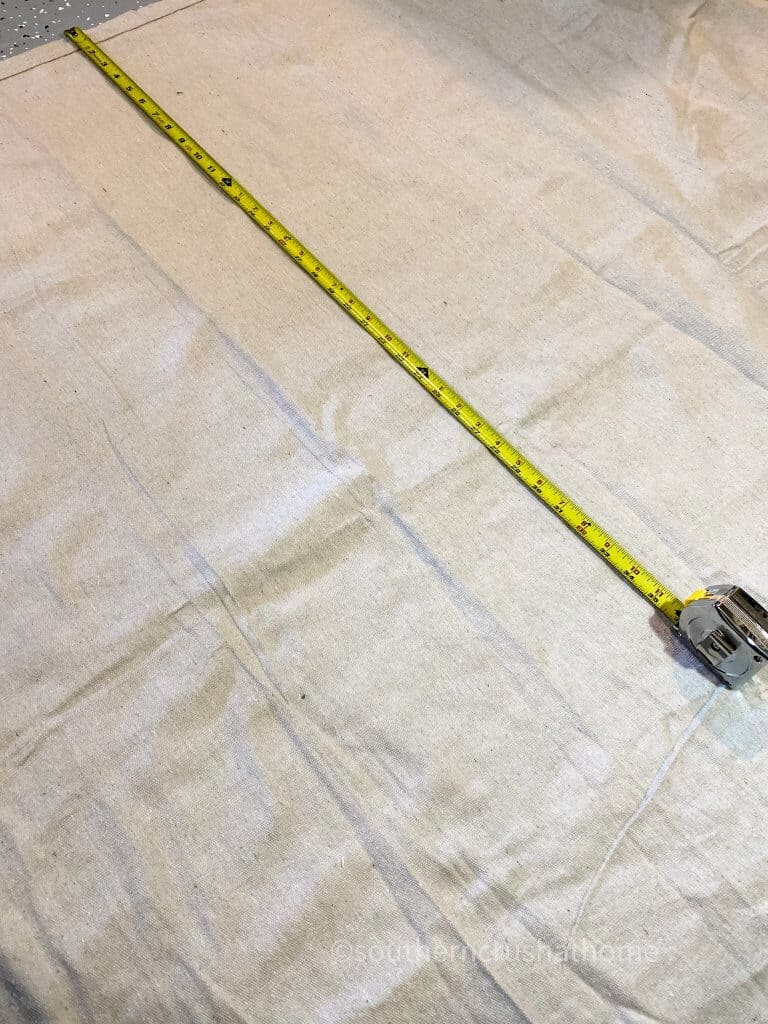 With the drop cloth folded in half, use a piece of baker's twine and a sharpie to mark the circle and create a template.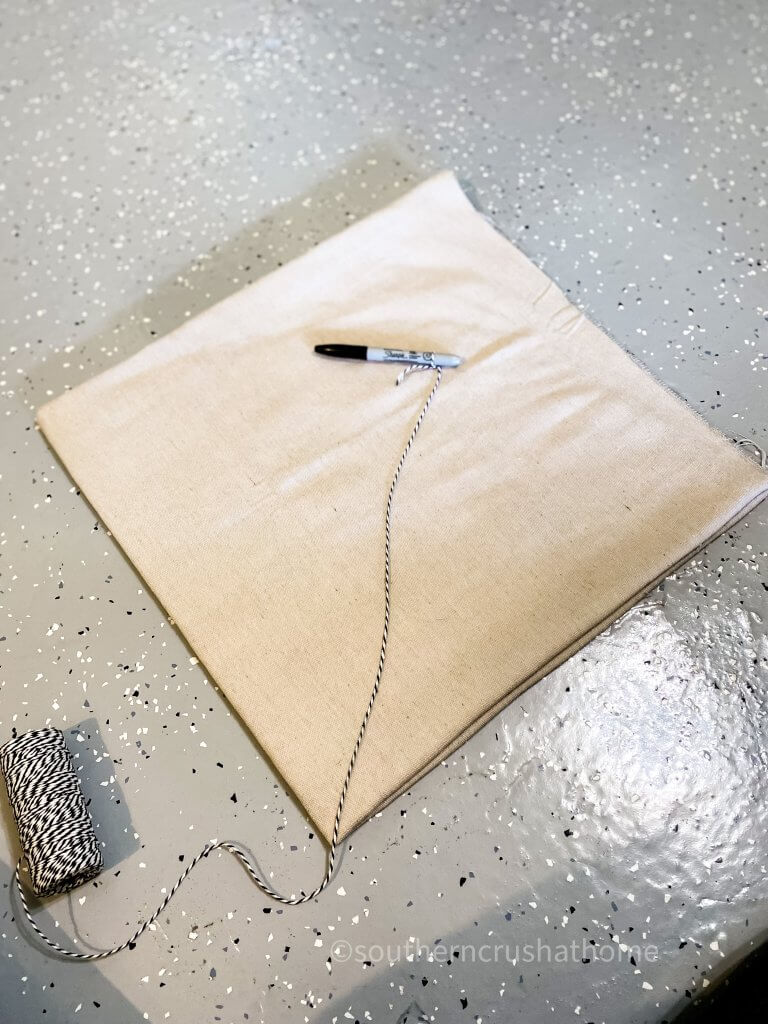 Who remembers folding paper in half and cutting out a circle to make snowflakes? Folding the fabric and cutting on the fold saves time and creates an even cut.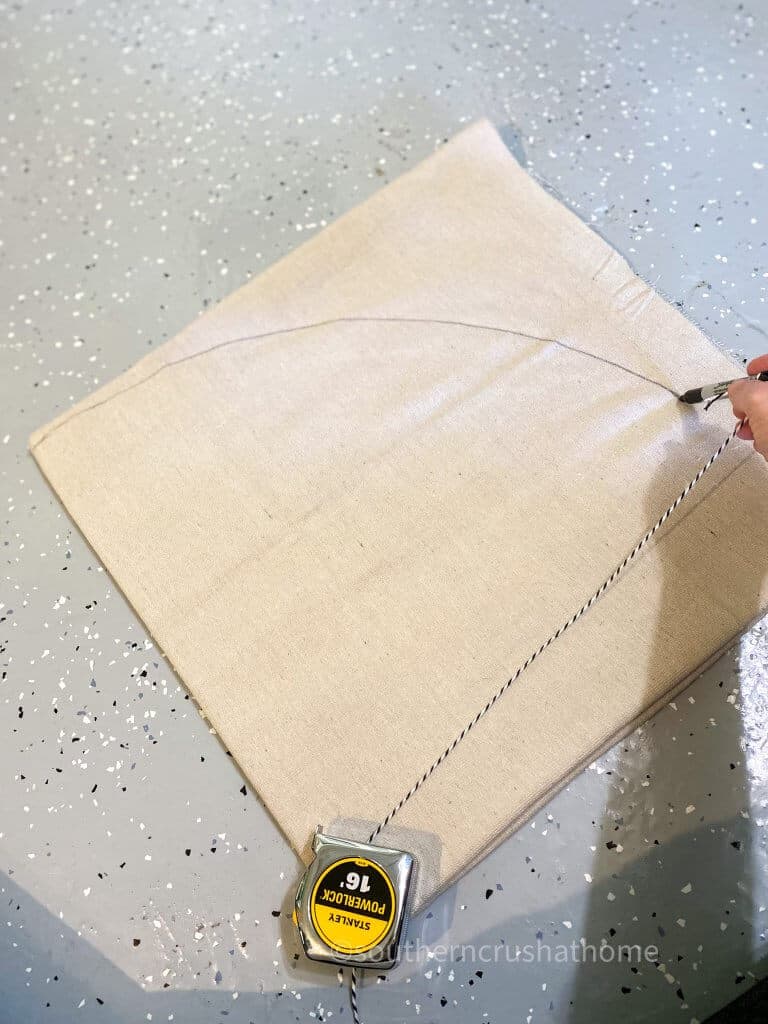 cut the circle
Use your fabric scissors to cut around the drop cloth where it's marked.Don't forget to cut a small circle in the corner of your pie shape for the tree stand opening. Once you cut the center hole, you also need to cut the length of one side to wrap around the tree stand.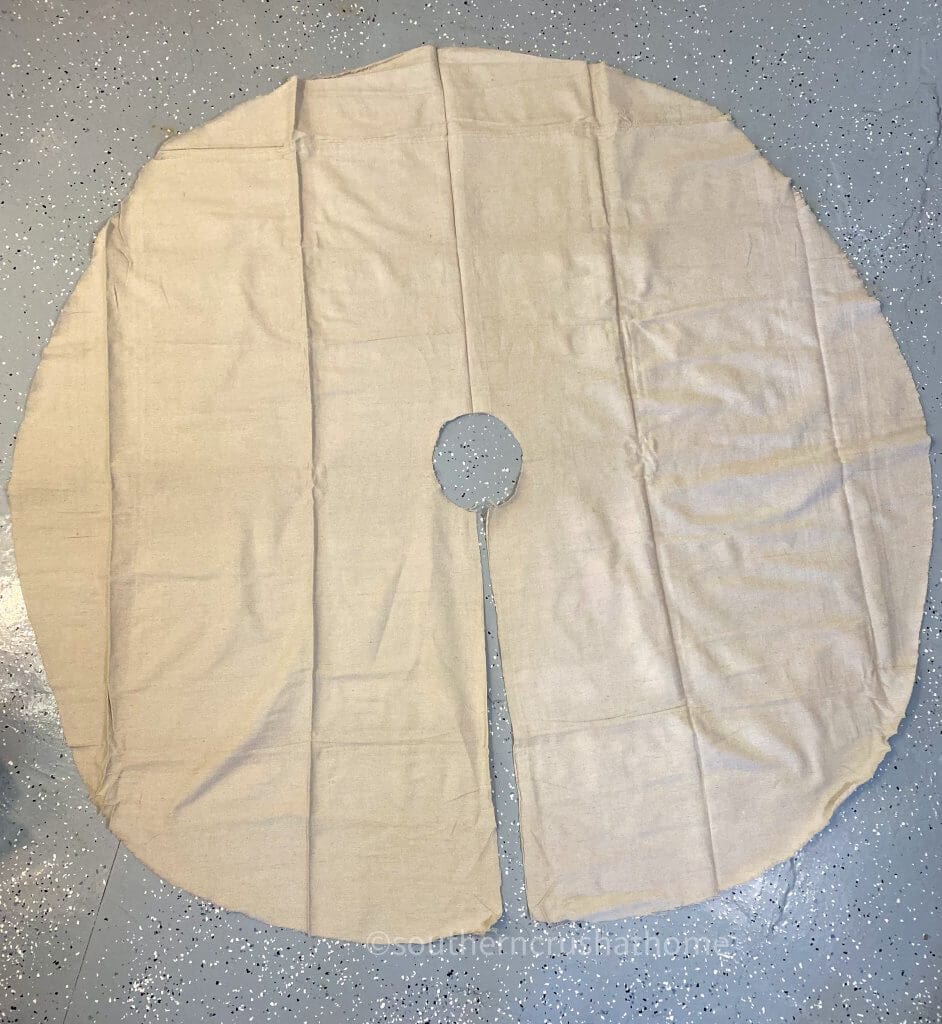 NEXT…
Now it's time to add the buffalo check ribbon around the tree skirt. I used my handy dandy cordless glue gun, but you can also use fabric glue. The ribbon covers the cut edges perfectly.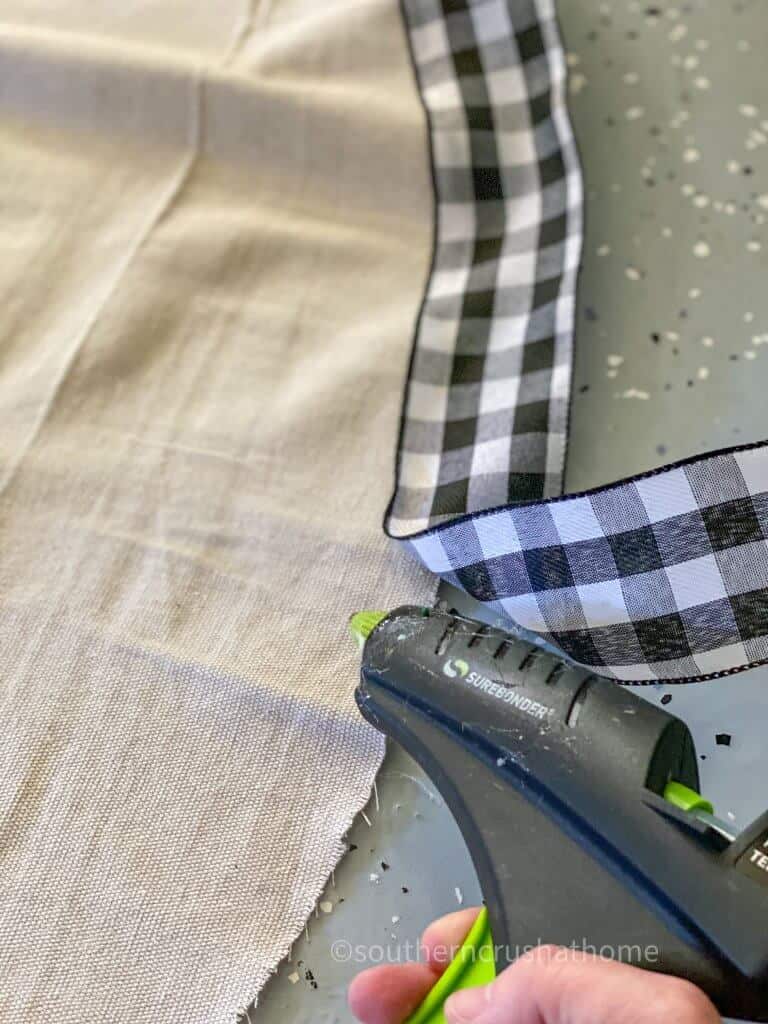 DROP CLOTH Christmas tree skirt
Finish off the skirt by adding the ribbon around the center hole and the center edges as well creating a 'no-sew' trim.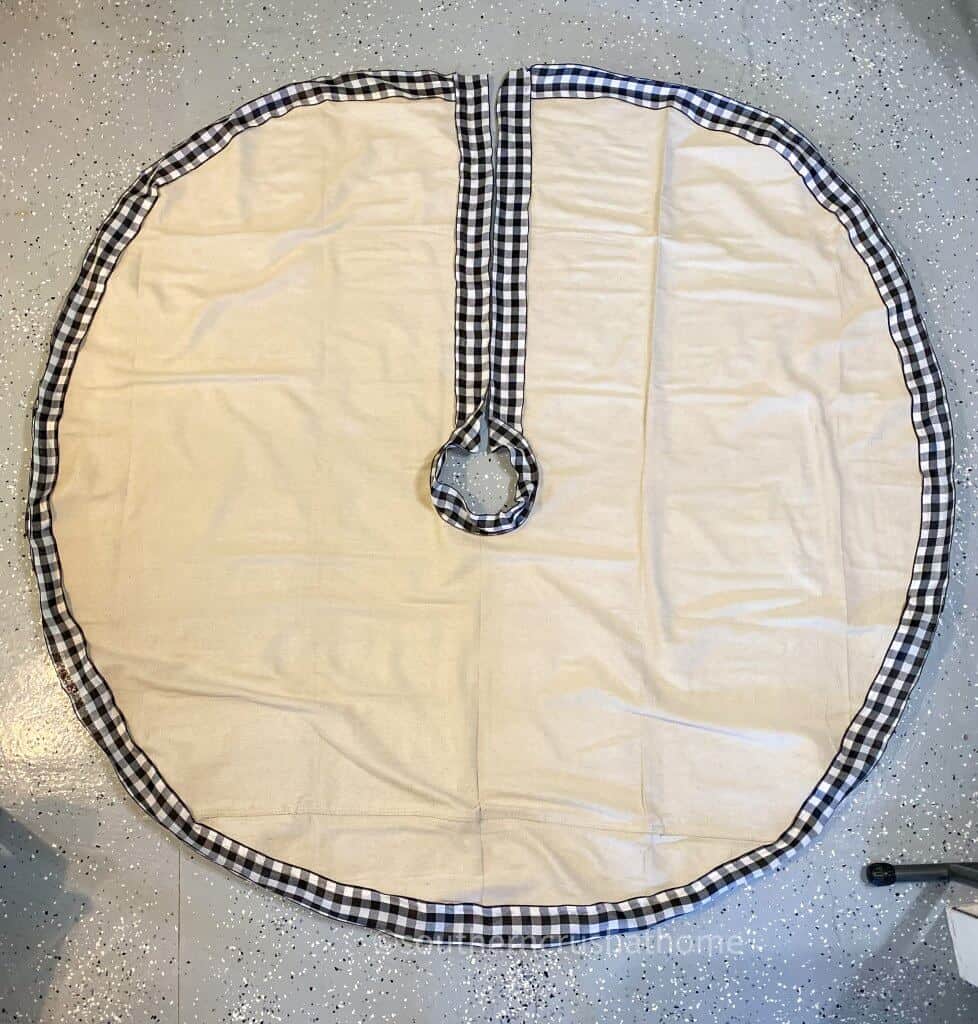 For an extra bit of detail, I created small bows out of the same buffalo check ribbon and hot glued them around the skirt. This really finishes off the skirt and gives it an extra bit of detail.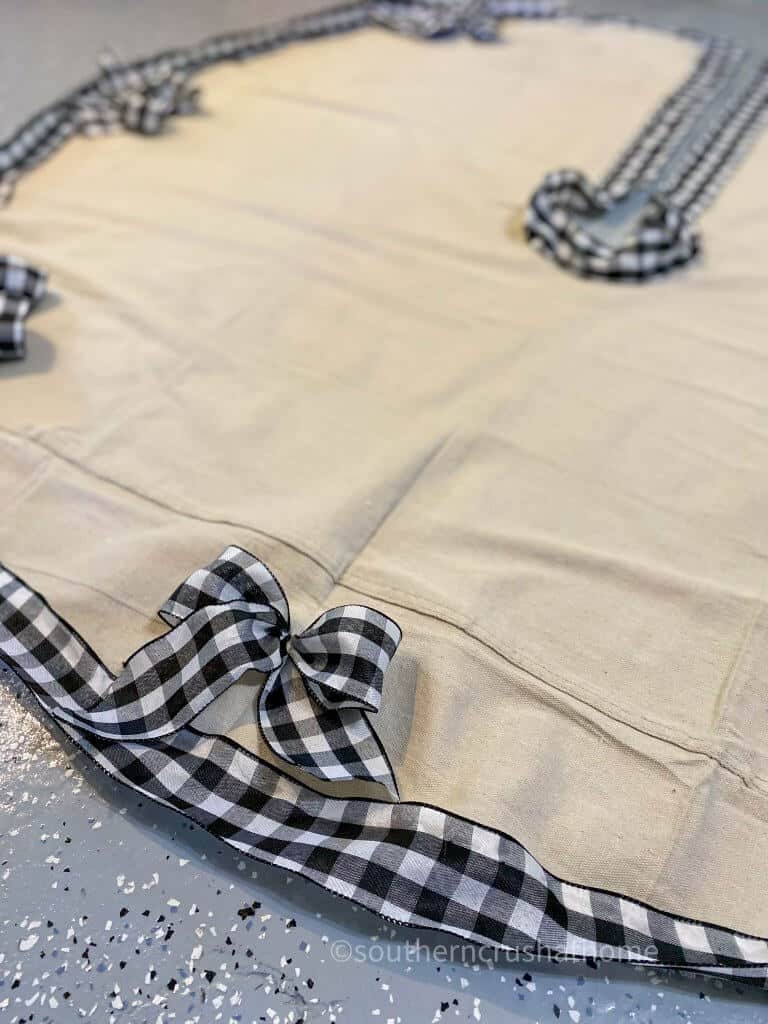 I just adore the feminine touch the bows give this christmas tree skirt! The buffalo check will really pop with the rest of the christmas tree ornaments… like these:
and a tree topper like these: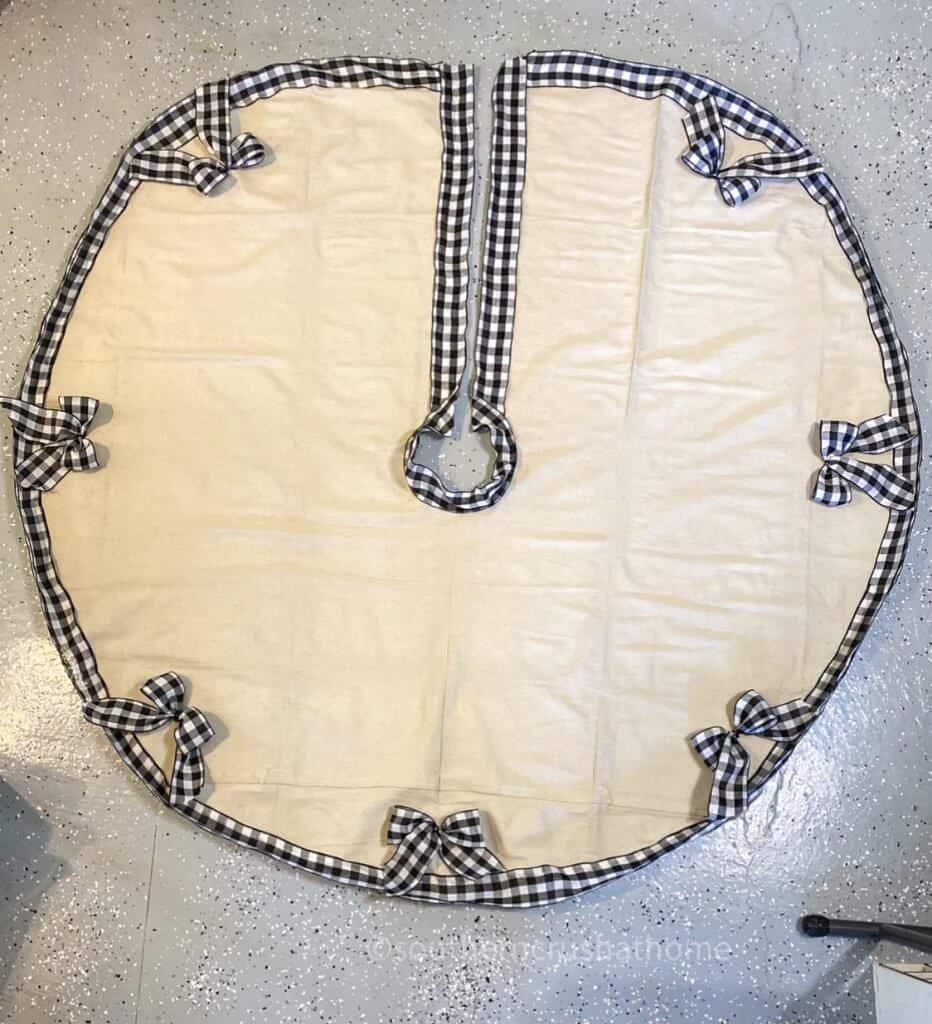 add your tree skirt around your Christmas tree
Now you are all ready to add your beautiful handmade tree skirt to your Christmas tree. Wasn't this so easy to make?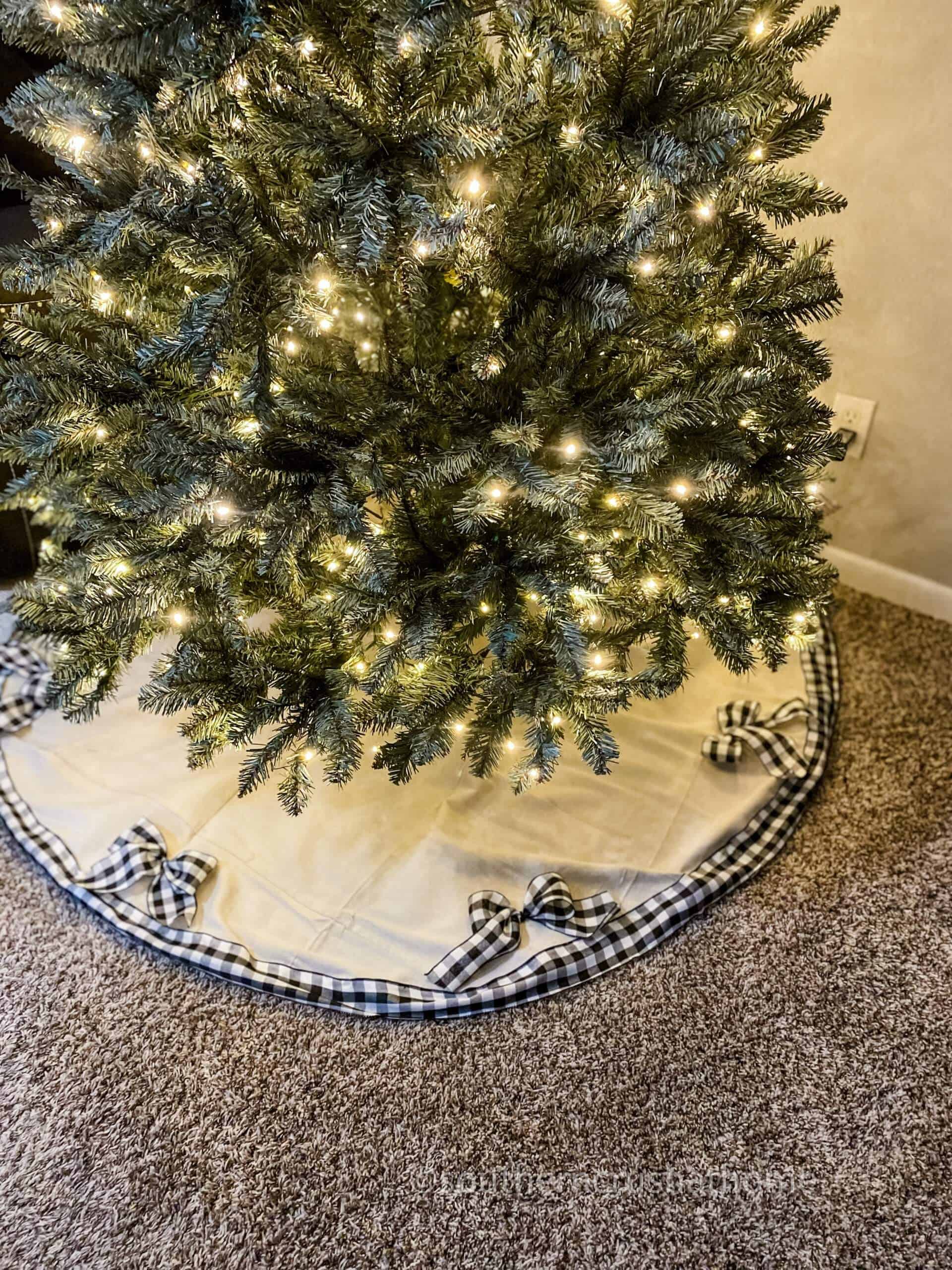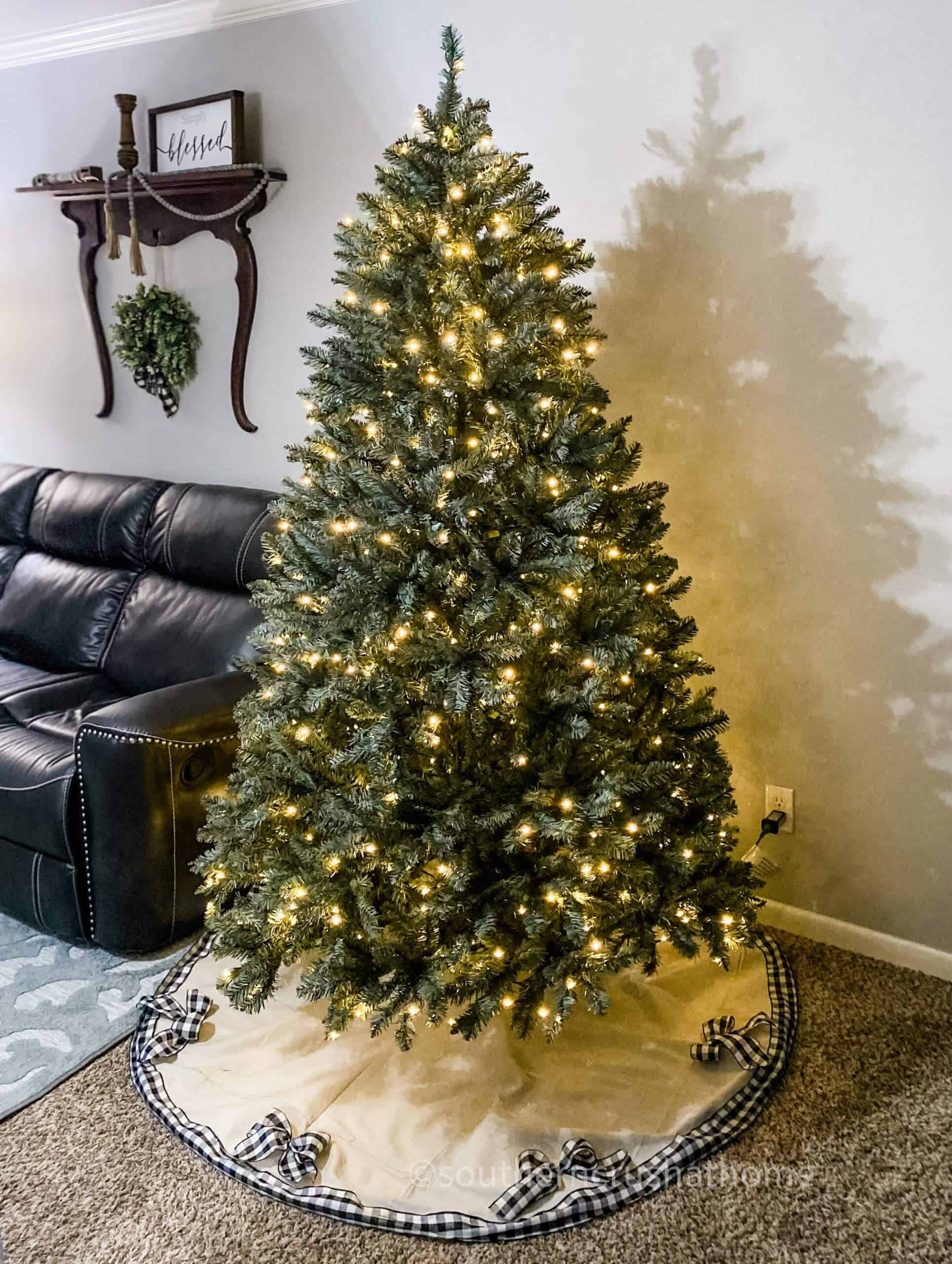 Are you ready to make your own? If so, let me know by leaving a comment below.
tips about drop cloth fabric
Drop cloth canvas fabric is 100% cotton; therefore it can shrink when washed. See washing instructions here.
Drop cloth material is durable and can stand up to repeated washing and abuse. It is a great fabric to use in DIY projects.
It's inexpensive and can be easily found at most hardware stores.
You can also see a pretty drop cloth cotton batting flower banner HERE and several more messy bows below.
Take a look at several other DIY messy bows I've shared:
DIY Drop Cloth Christmas Tree Skirt
Let's make a beautiful drop cloth tree skirt with buffalo check detail. It's also no-sew!
Materials
Drop Cloth Fabric

Buffalo Check Ribbon

Measuring Tape
Instructions
Measure the drop cloth to fit the size you want for the tree skirt.

Fold the drop cloth in half and use a sharpie and twine to mark a half circle.

Use your fabric scissors to cut the circle.

Cut the center hole and the edge for the tree stand.

Hot glue buffalo check ribbon around the entire skirt, including the center hole.

Create small bows and hot glue them on the skirt for extra detail.