It's easy to make your own Fall home decor with this simple braided pumpkin DIY. These precious little pumpkins are made with Dollar Tree styrofoam pumpkins and a Dollar Tree braided mop head! See how it's done…
I'm pretty sure that pumpkins are my thing. My blog is full of them! One of my favorites is this Hobnail Milk Glass Pumpkin made with items from the Dollar Tree! These are fun and stylish to use as part of a centerpiece, on a mantle or anywhere you need a pop of Fall. The braided look is defintely a trend in pumpkins now!

supplies needed for your own DIY braided pumpkins
Dollar Tree styrofoam pumkin (remove the stem)
Dollar Tree microfiber mop head
Stick from the yard
Spray Paint with a color to match your mop head (optional)
Greenery (optional)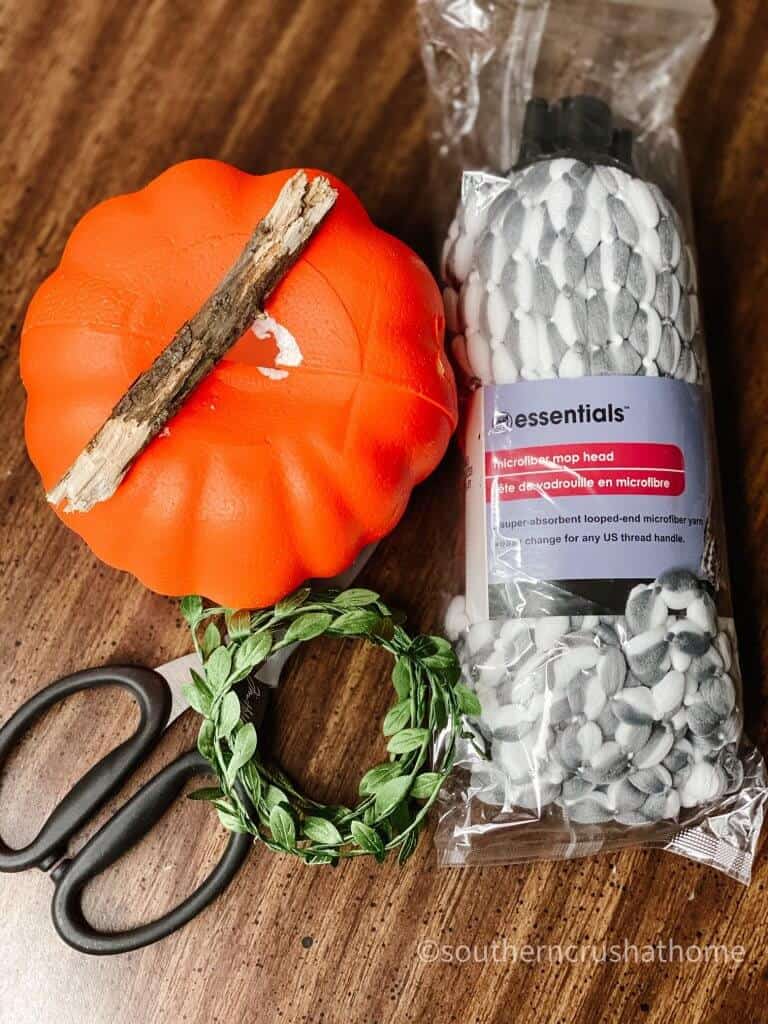 Easy steps to make a pumpkin with a braided look
Remove the stem from your pumpkin and create a small hole in it's place.
Spray paint your pumpkin to better blend with your mop head strands. (I did not do this on my first try, but I did on my second and it made all of the difference) These are the same EXACT pumpkins I used in this super Easy Beanie Pumpkin DIY project! Check it out!
Remove the mop strands from the attachment by cutting them with scissors
Tuck each mop strand into the top of the pumkin wrapping around the circumference of the pumpkin and securing with your hot glue where needed.
Repeat this process until entire pumpkin is covered.
Insert your stick from the yard and use it to tuck any loose strands into the center.
Add greenery around stem as desired.
If you missed the video tutorial, SEE IT HERE
viola! You can see my inspiration pumpkin below from at home as well as my final braided pumpkin diy project using the dollar tree materials.
This was the inspiration pumpkin from my visit to the At Home Superstore! It was for sale for $19.99! This Dollar Tree version of the Braided Pumkin was a whopping $2! Wow! What a savings that is. Plus, I like the Dollar Tree version with the gray and white colors a little better.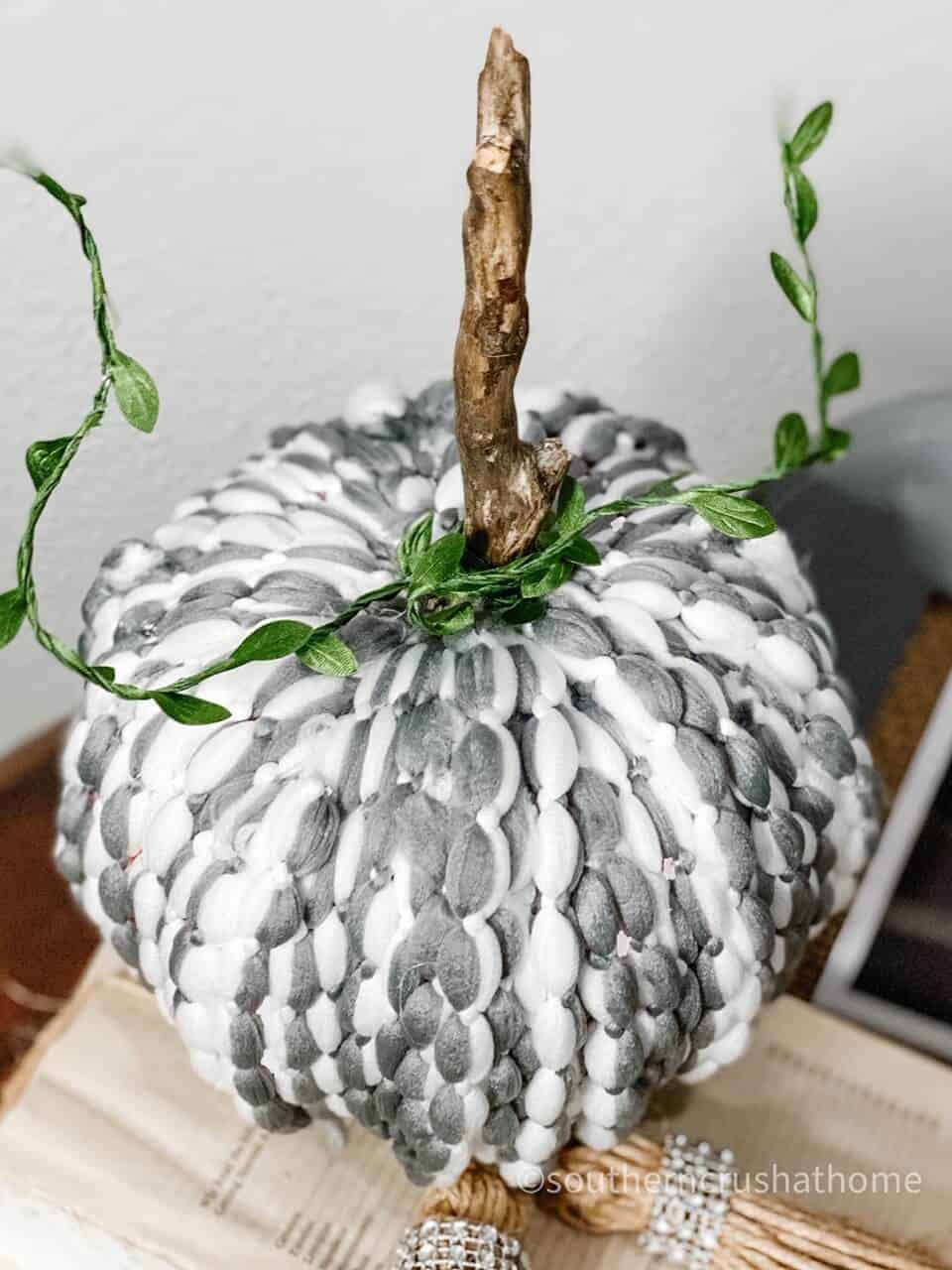 The braided yarn is so similar and the gray and white really gives it a similar neutral look!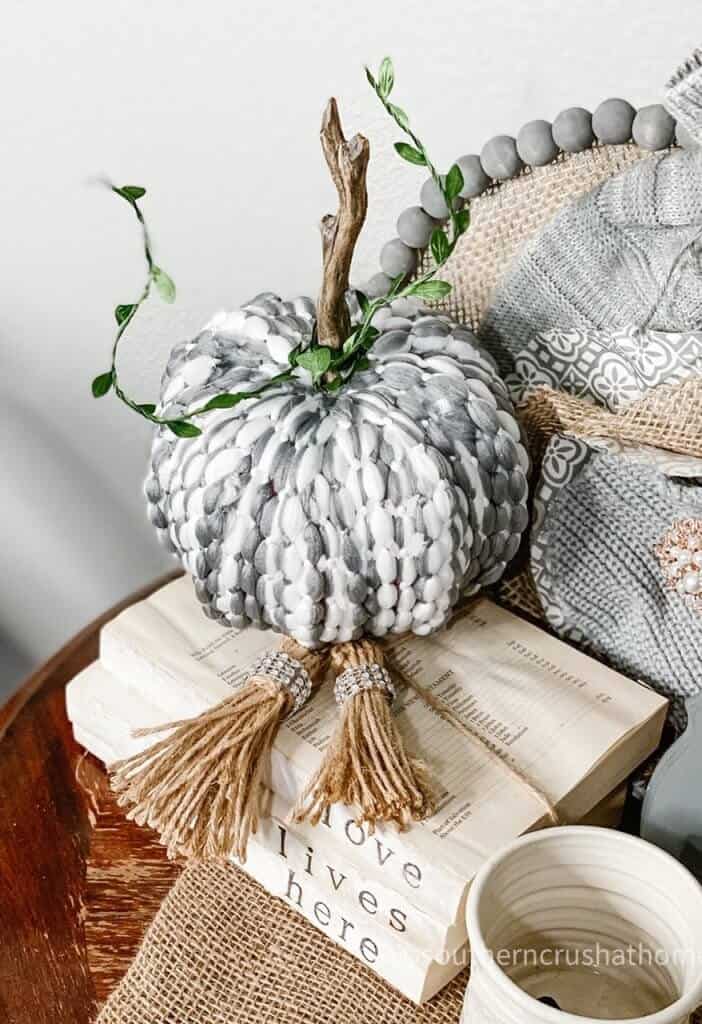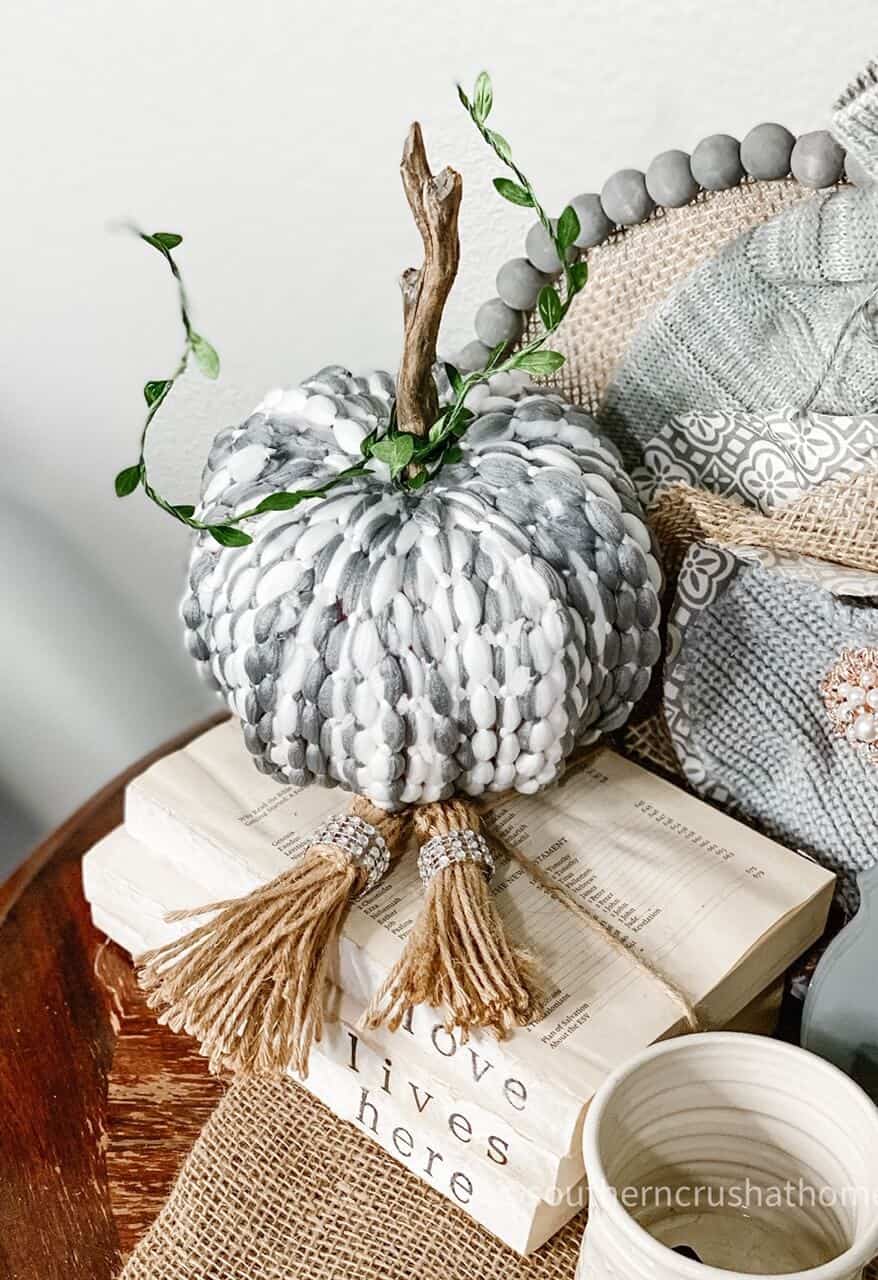 It's fun sitting here on display on top of a stamped book stack DIY that I made here — DIY Decorative Books with Homemade Tassels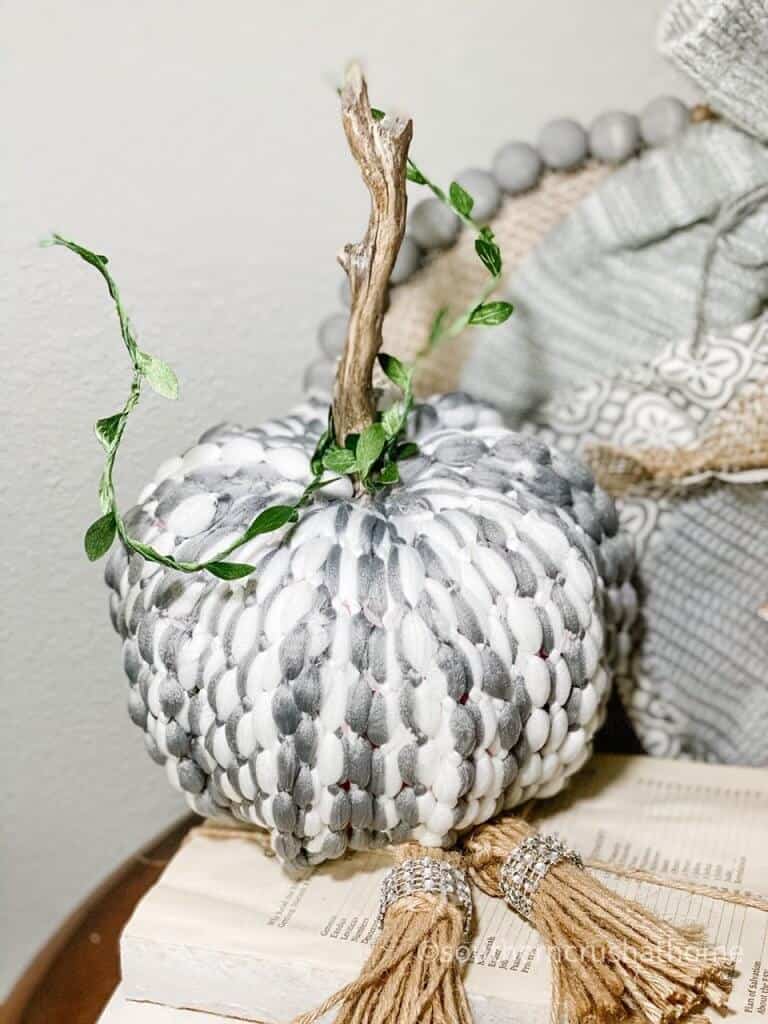 If you love this kind of DIY project, you need to be getting my emails, friend! Each week I send out a couple of emails that include updates, crafts, shopping experiences and decor inspiration. Be sure to get yourself signed up below. I can't wait to meet you!
>>>Leave your thoughts below in the comments please… BTW— Life is short—Enjoy the mess!