When I think of pumpkins, several things come to my mind. First thing of course, is 'pumpkin spice' naturally, then the colors of fall and usually cooler weather outside. The cooler temps bring with it all the fun fall accessories, like cute infinity scarves, crocheted headbands and beanies! I decided I wanted to make some fun fall pumpkin decorations this year. But I knew I also wanted them to be super easy; you know, no sew, no glue, and virtually no skills needed. Introducing my easy beanie pumpkins…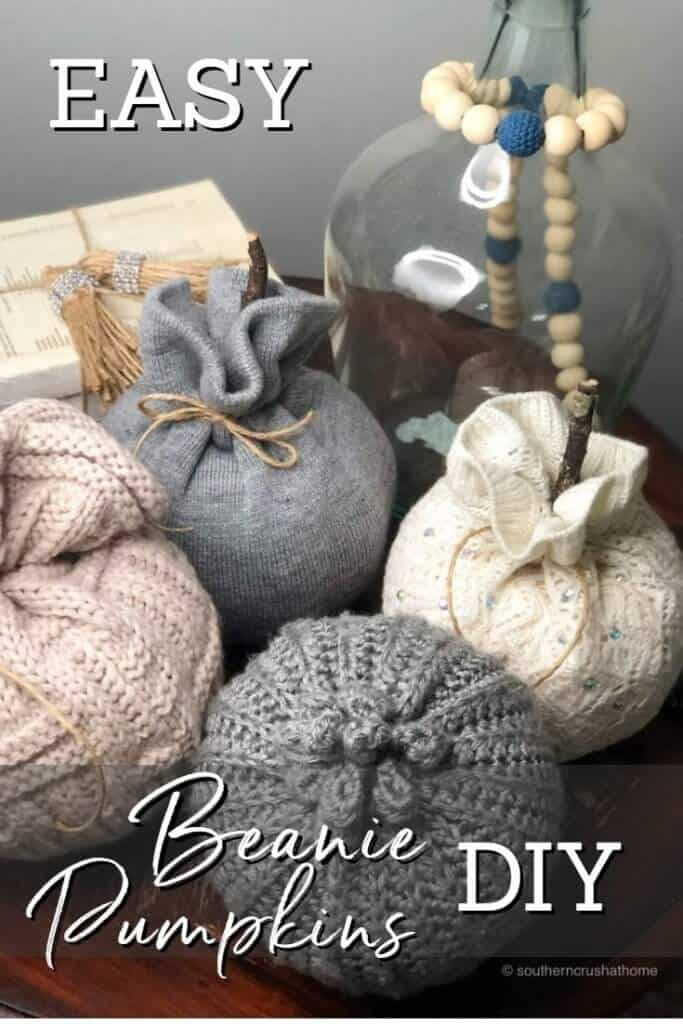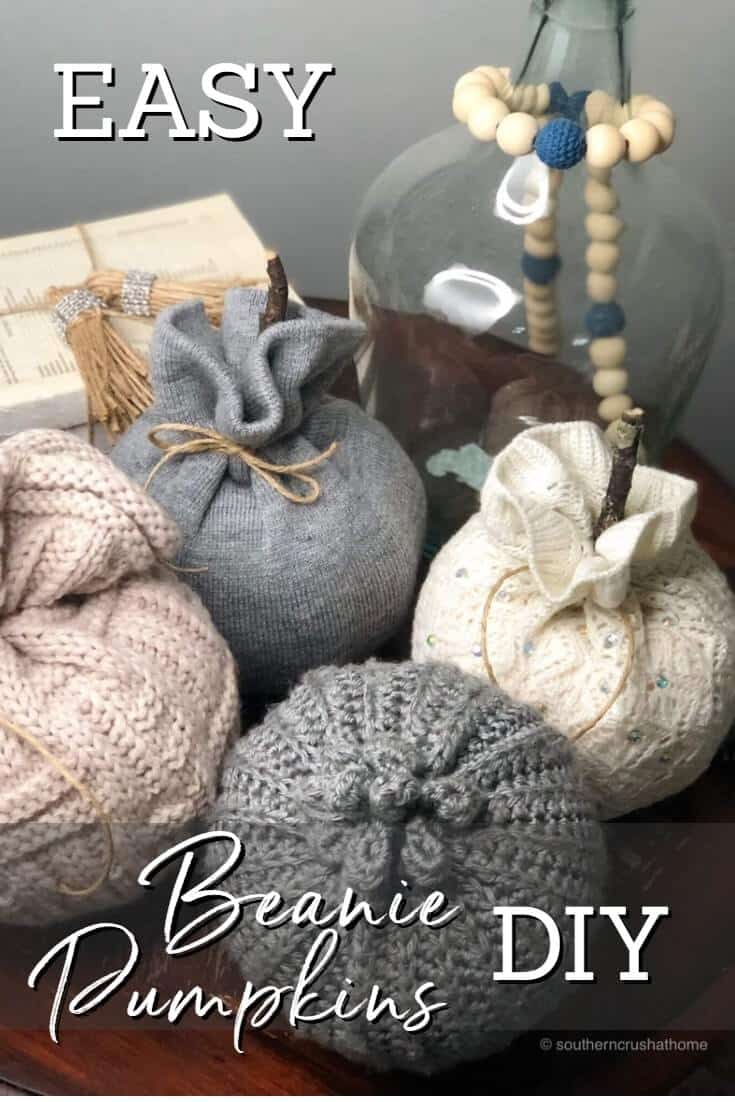 Y'ALL DON'T FORGET TO PIN THIS PROJECT FOR LATER!
SUPPLIES
a styrofoam pumpkin form or any styrofoam sphere (I used some from Dollar Tree)
spray paint if needed
cute or plain beanies of choice (mine were from a local thrift store)
stick from the yard or park
twine or yarn
scissors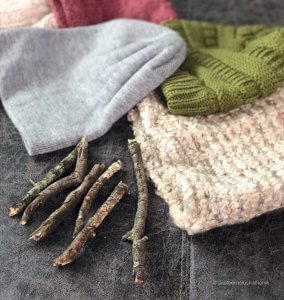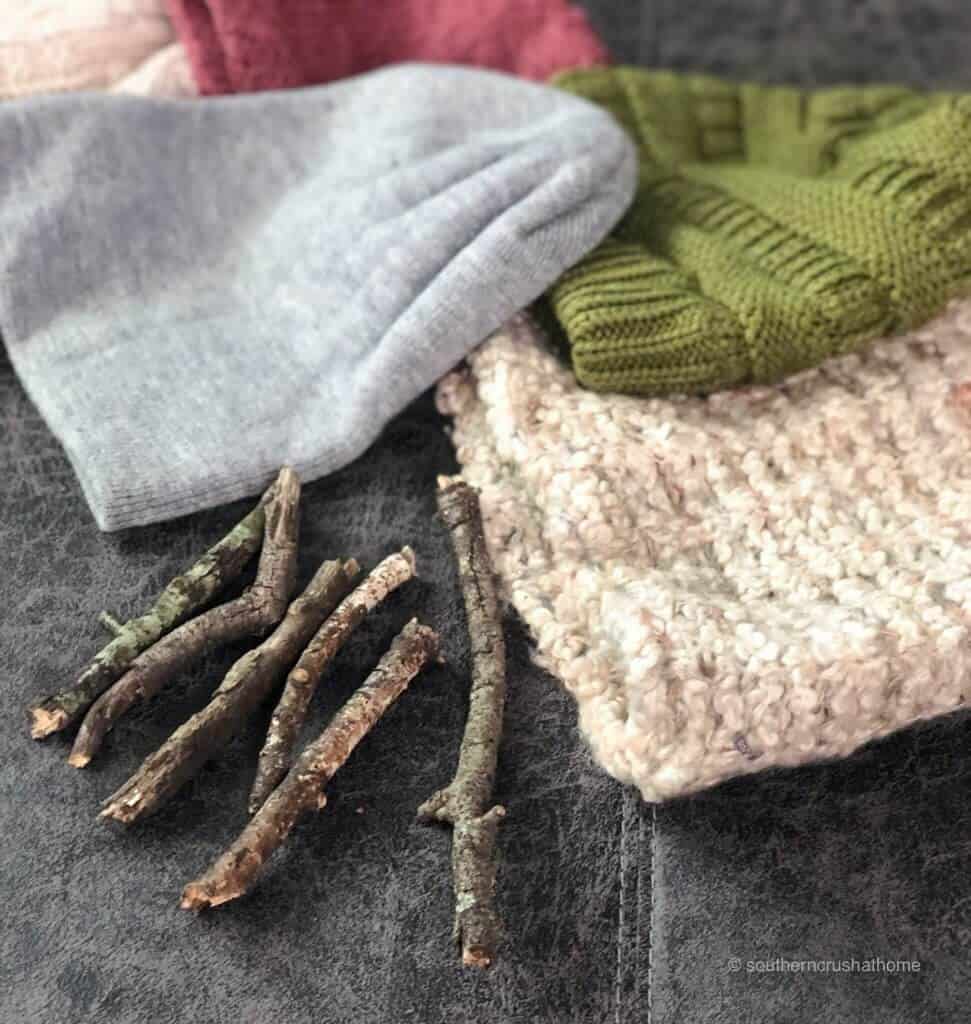 You can literally go nuts with these and get as creative as the beanies you can find! They were so fun and easy to make that I believe any age can get in on the fun! Here is the video tutorial with instructions…
Step by Step
Spray paint pumpkin if needed for beanies that have sparse coverage.
Remove styrofoam stem, if there is one.
Dig out small hole in top or bottom of pumpkin, dependent on your beanie.
Tuck your pumpkin form down inside the top of the beanie.
Add your stick as your stem in the top hole.
Tie off the remainder of the bottom of the beanie with twine around the stick.
Alternatively, for beanies with cute pom pom or fur tops; dig out small hole in bottom of pumpkin, place pumpkin inside of beanie top side up and tuck remainder of the beanie into the bottom of the pumpkin.
Easiest Project Ever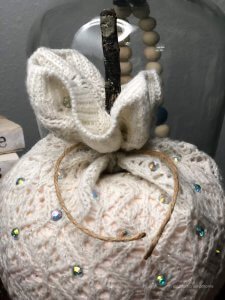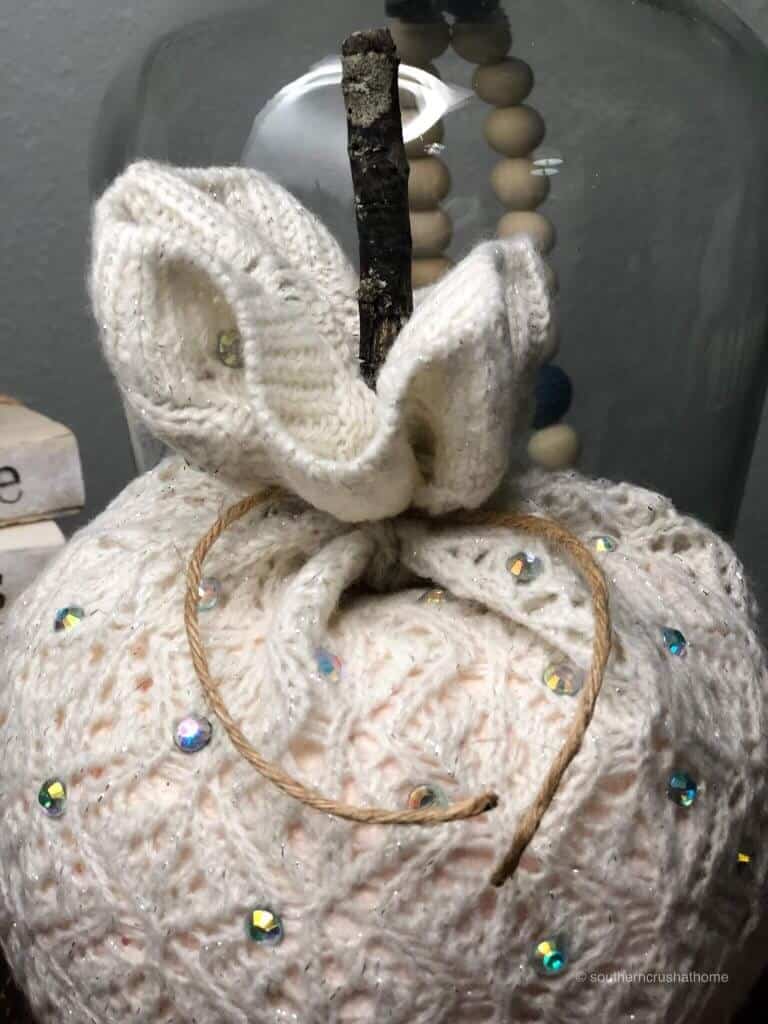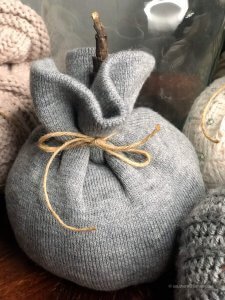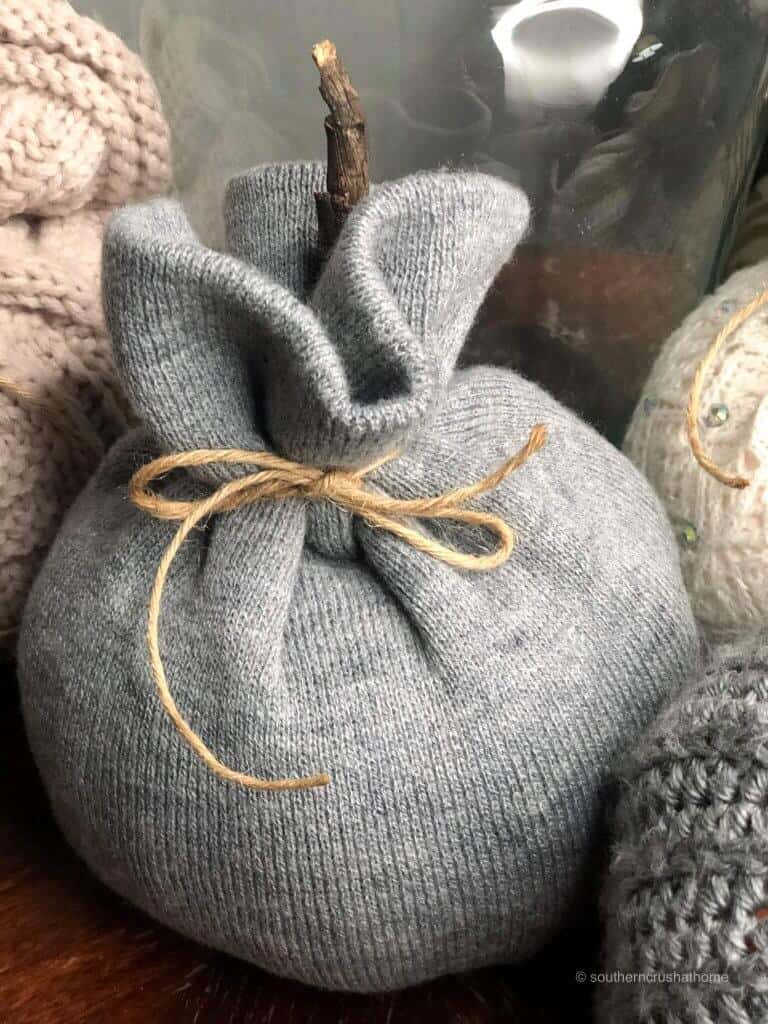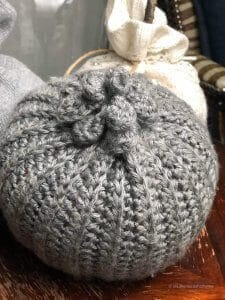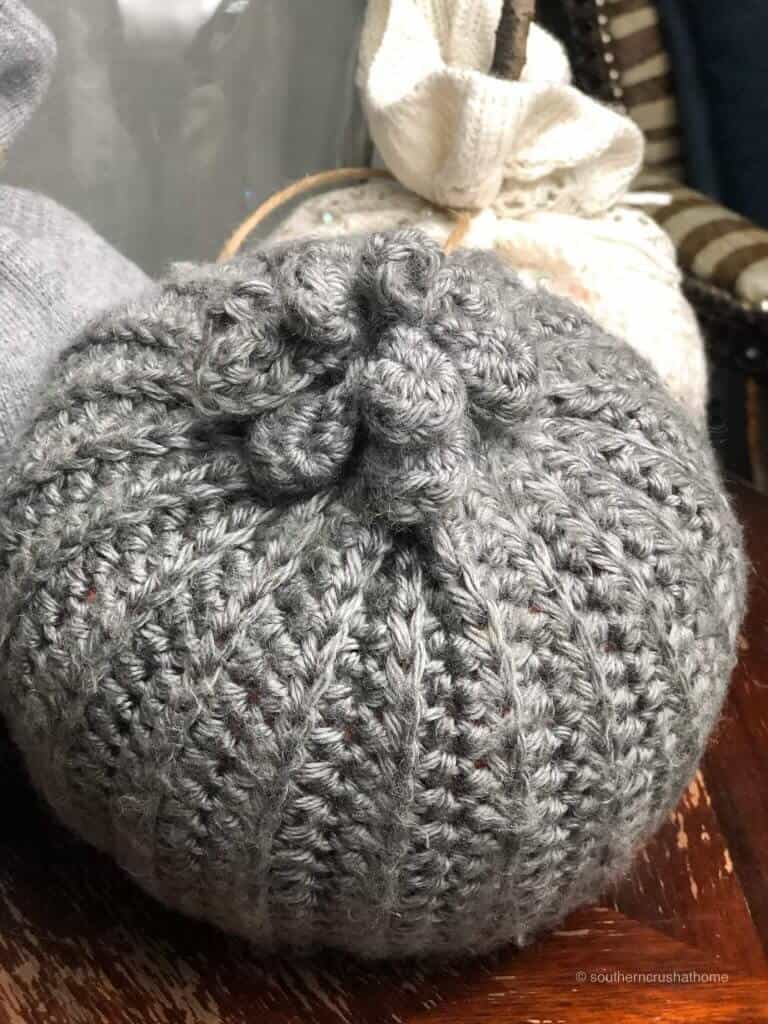 It seems like after doing this project that I look for cute used beanies everywhere! No sew projects are some of my favorite ones to do. You can arrange these on a side table, in a pretty bowl, on a coffee table, style them in a tray or use them as a whimsical centerpiece.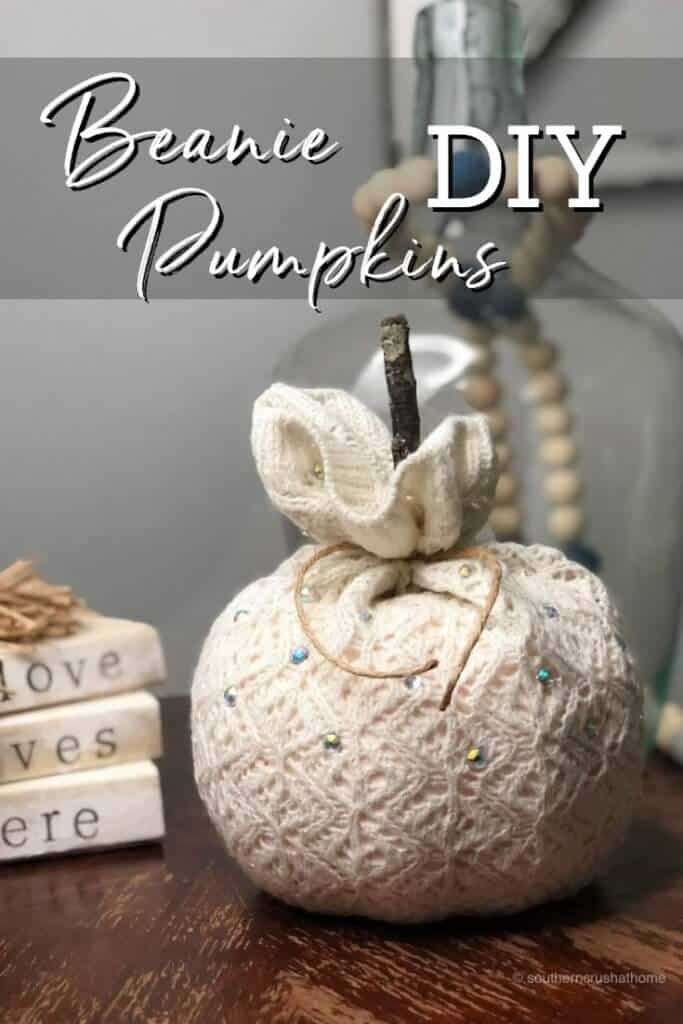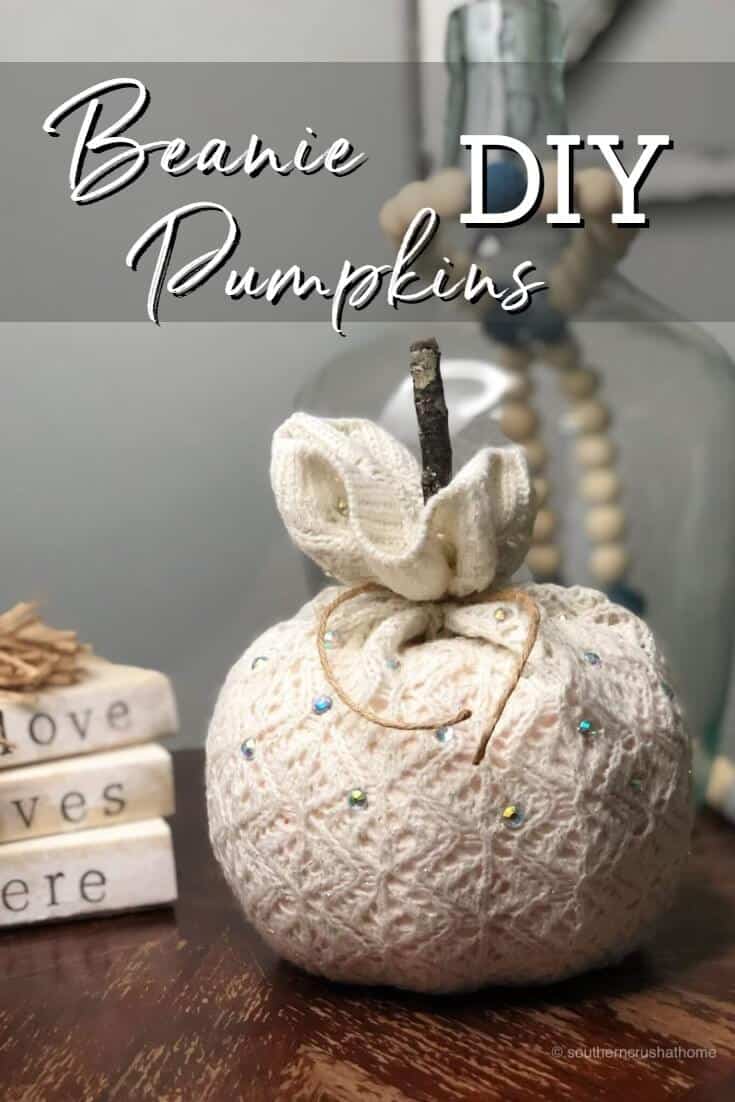 Y'ALL DON'T FORGET TO PIN THIS PROJECT FOR LATER!
These would be fun to do for a fall crafting get together or party and call it B.Y.O.B. or 'bring your own beanie'! Your options are endless. I hope you make some of these and better yet, include someone else and make have fun together.
If you enjoyed seeing this pumpkin project, you will want to see what I did with this faux succulent pumpkin project for my porch! It was equally fun and easy and I love how you cannot mess it up!
>>>Leave your thoughts below in the comments please… BTW— Life is short—Enjoy the mess!
**P.S. Please join us over on our
Facebook Page
to see more fun projects "Live".