When is Easter 2023? Everything You Need to Know This Year
From the traditional eggs to the Easter bunny, the start of spring marks a time full of anticipation and excitement. Every year around this time we decorate our homes to brighten our spirits, cook amazing meals, and share joy among friends – it's all part of the holiday vibes.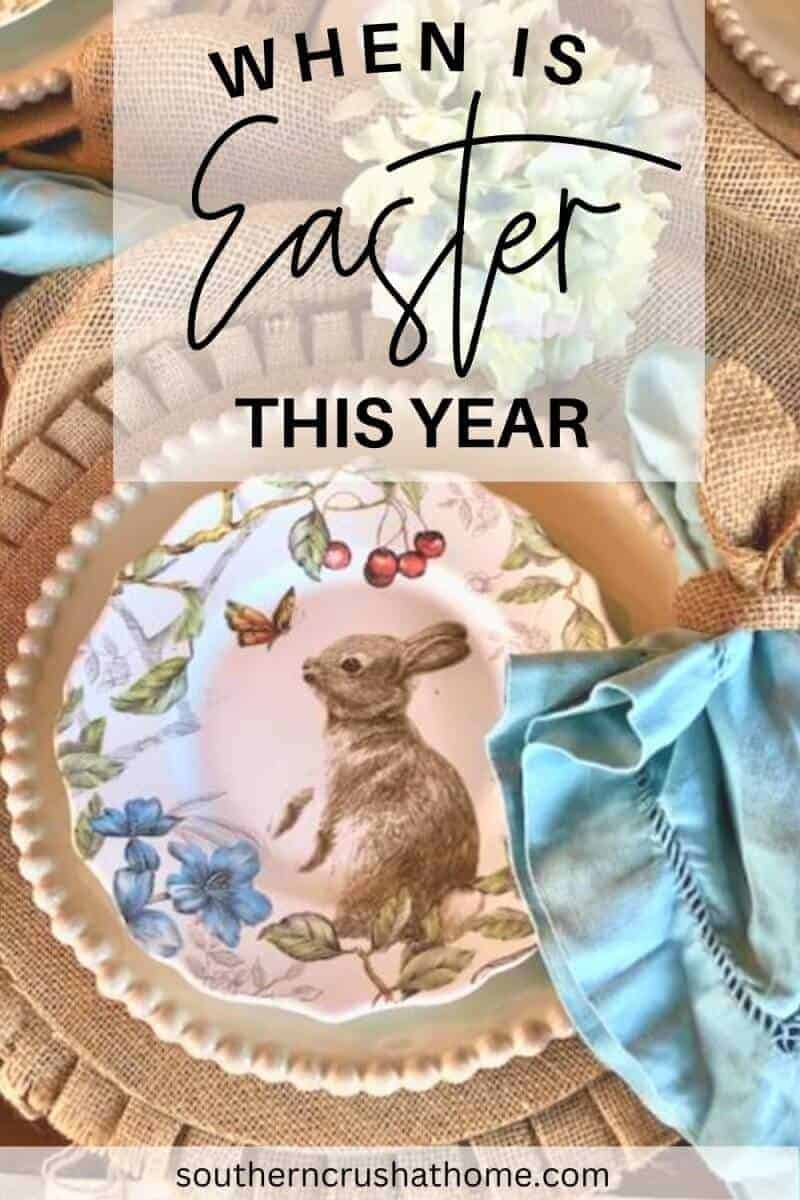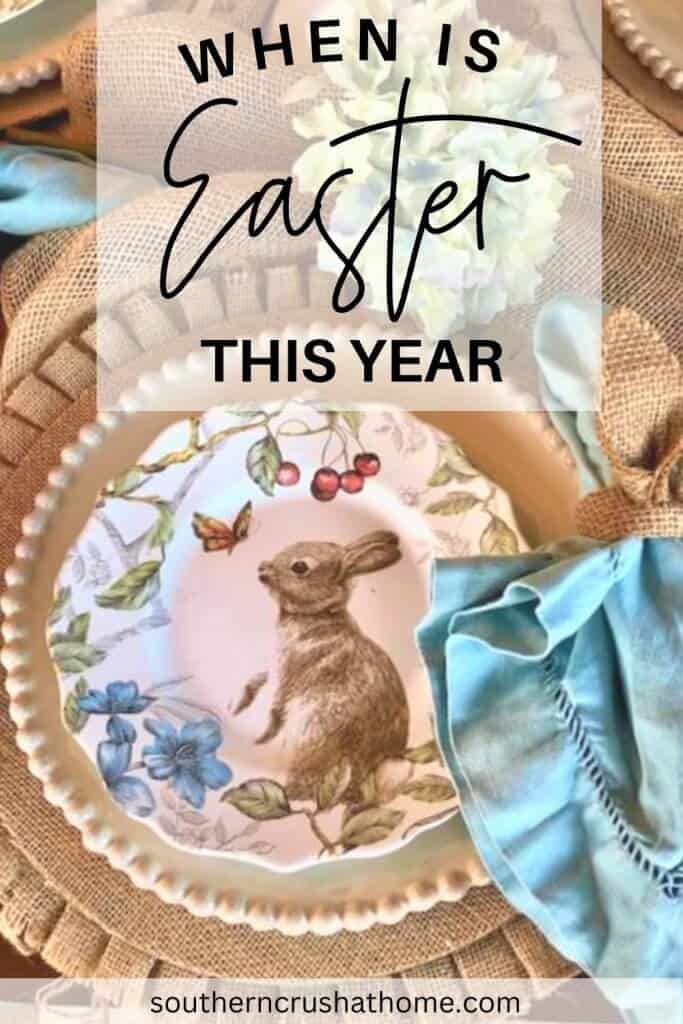 Be sure to PIN this for later!
This year is no different and many people are already counting down until Easter. But if you're wondering when is Easter 2023, don't worry! In this blog post, I'll provide an easy answer so you can plan ahead for festivities next year –as well as some Easter basket ideas, beautiful Easter tablescapes, easy Easter crafts, and yummy Easter treats.
To help you with your planning, I've rounded up everything you need to know about Easter in 2023 – from key dates and traditional meals, DIY crafts ideas, and decorations for your home or yard.
I've even added some inspiration from my blogger friends at the bottom of this post! In fact, if you came to me from reading all about Decorating for Easter with Neutrals by Robyn's French Nest WELCOME! Be sure to go and read all about Easy Centerpieces for the Easter Table Ideas by Bricks 'n Blooms NEXT!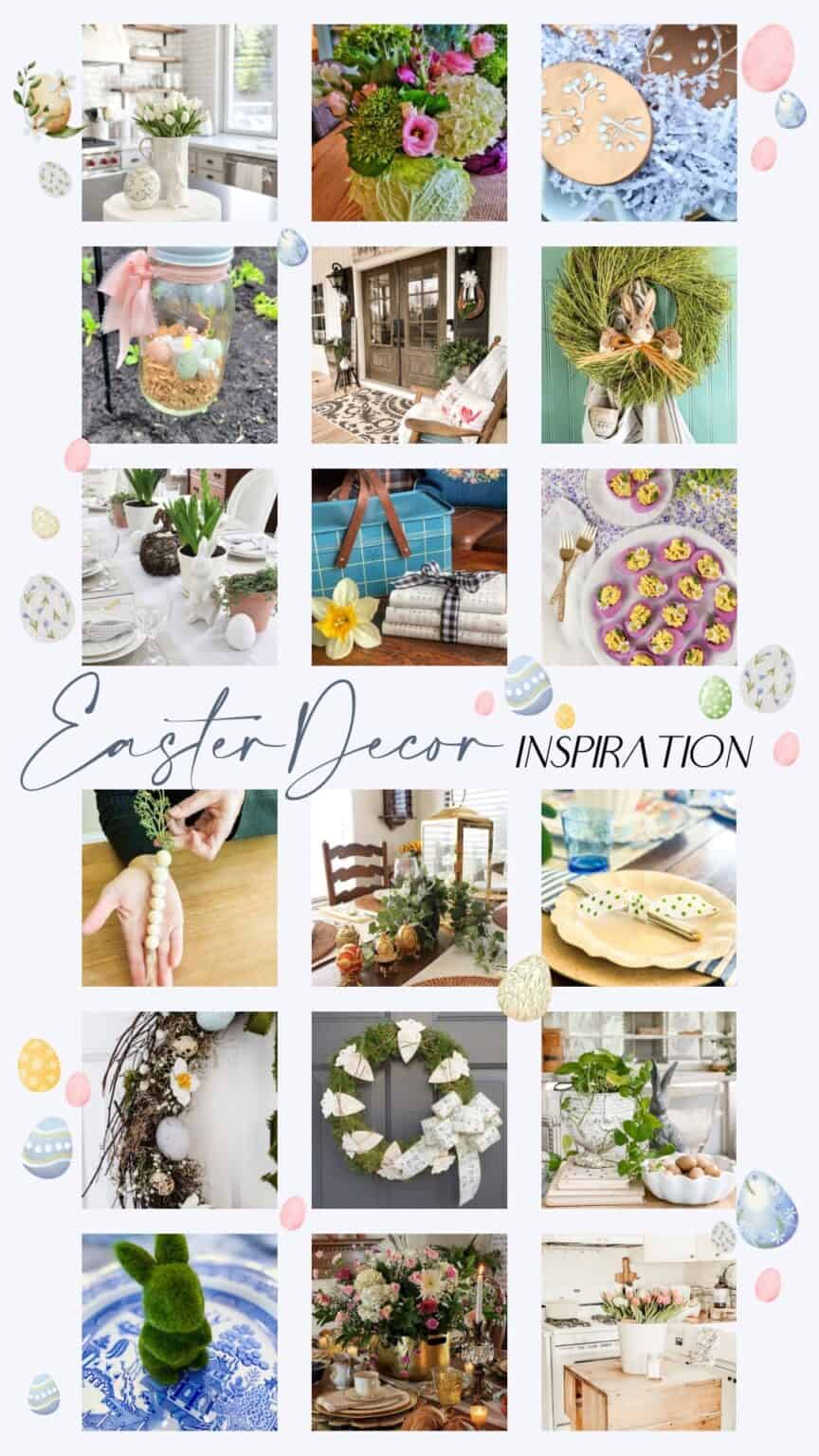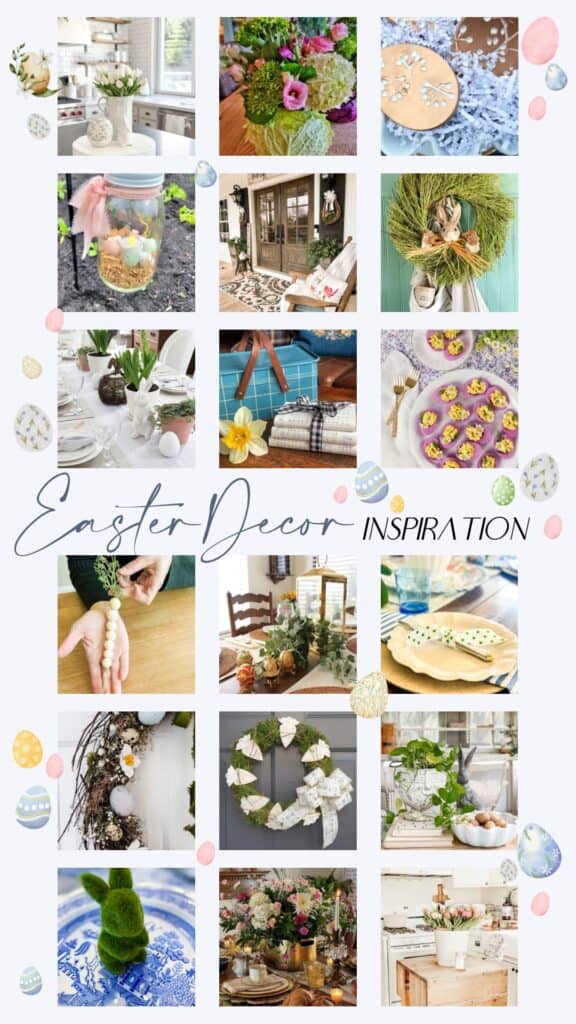 Be sure to PIN this for later!
Whether you are an experienced celebrator or just getting started with your own traditions this year – everyone will be ready for an eggcellent celebration!
This blog post contains affiliate links. The opinions are wholly my own from my own experience. I may earn a small commission from clicks through to the websites that end in a purchase.

When is Easter celebrated in 2023?
A beloved occasion for Christians across the globe, Easter has become known as an important part of the spring season, marking a fresh start and welcome of warmer months ahead. It is usually on a different date every year; Easter Sunday this year falls on Sunday, April 9. This year as is every year thought, it is on a Sunday.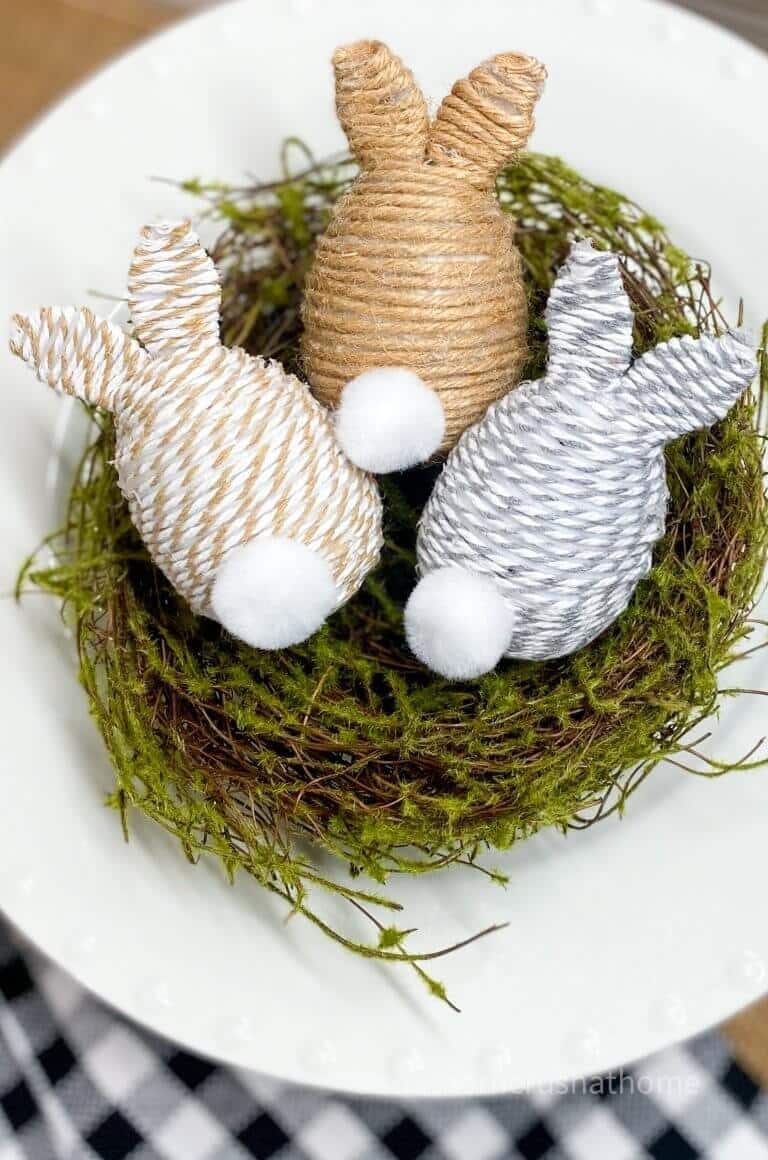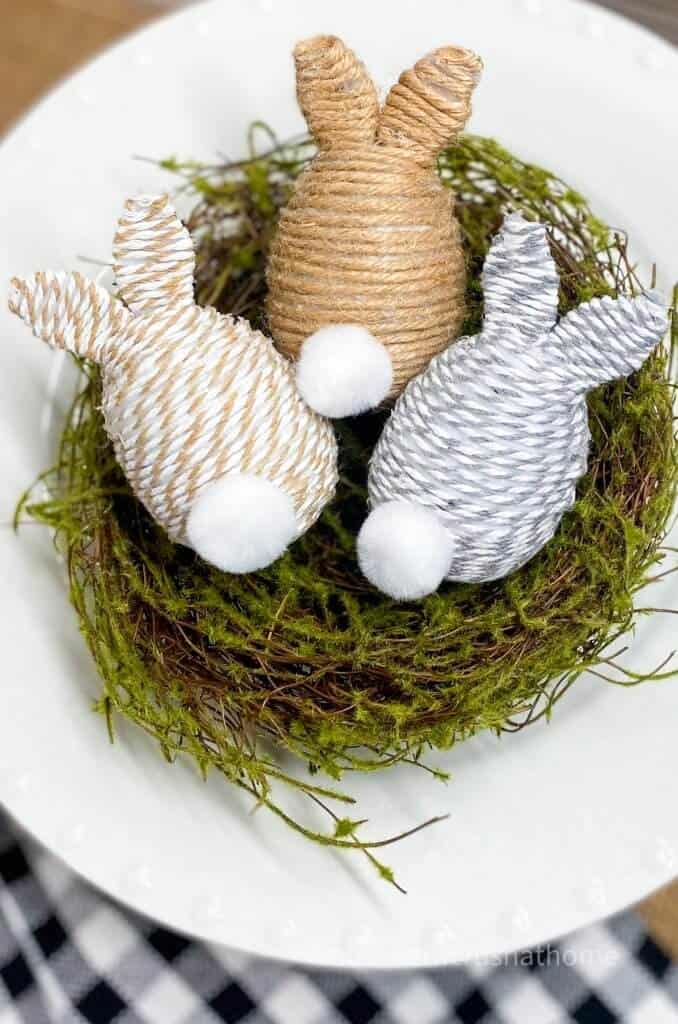 When is the Date of Easter Weekend?
While it's not on the same date every year, Easter is always on a Sunday. People celebrate Easter traditionally on the exact date it falls; however, most of us have celebrations all weekend long! This year that will be the weekend of April 8 and 9. Those are also your final days to put together cute Easter Baskets for the kids, so don't delay!

Easter Basket Ideas
These unique Easter basket ideas include everything from moss-covered grapevine designs to upcycled fabric creations. Fill them with Easter treats and you have the perfect holiday gift! What's even better is that you can make them from items already in your home. We have instructions for every basket style, complete with step-by-step photos to ensure success! Whether you want to put together a traditional basket or something more unique, we've got the perfect design for you. So get creative and start crafting your own Easter basket today!
For children, there's nothing quite as sweet as Easter egg hunts and Easter basket filled with delightful surprises. I recommend keeping the Easter theme in mind when making baskets, adding things like egg-shaped chocolates, bunny-themed plush toys, and colorful candy. If you have a creative touch, why not make it even more special by decorating the basket itself? With a little patience and some craft materials or ribbons, you can make any ordinary container into something truly unique – perfect for holding all those Easter treats!

Easter Craft Ideas
If you like to create your own Easter decorations, these DIY Easter Crafts need to be on your list! Easter is a wonderful time to get creative and have some fun with crafts. One of my favorite ideas for Easter crafting is to grab some affordable craft supplies from Dollar Tree and start creating. Creating your very own Easter decor can turn your ordinary Easter decorations into something amazing that you'd be proud to display.

Beautiful Easter Table Settings
Easter is the perfect time to put together beautiful and festive table settings. Everyone loves a warm, inviting atmosphere that is carefully planned out with traditional or whimsical centerpieces. With a little bit of creativity and some simple steps, you can have a wonderfully organized setting that your guests are sure to enjoy.

Begin by choosing a theme – from soft pastels to spring florals to modern minimalism – and then gradually build upon it with colorful linens and tableware as well as candles and glass holders of varying heights. Don't forget to set out some tasty treats for extra fun! With thoughtfully planned details, you can easily assemble an eye-catching scene that can be enjoyed long after the Easter holiday has ended.

Delicious Easter Treats
Easter is the perfect time of the year to bring some joy and indulgence into the home with some delicious treats! From mouth-watering chocolates, fluffy marshmallow chicks, and sweet jelly beans, this season is especially delightful for all of us with a sweet tooth.
If you want to take your treats up another notch, why not experiment with homemade Easter desserts such as fun sugar cookies or charming cupcakes decorated with colorful frosting and cute sprinkles? Taking a stab at homemade confections might be just the exercise in nostalgia and creativity needed – so give it a shot!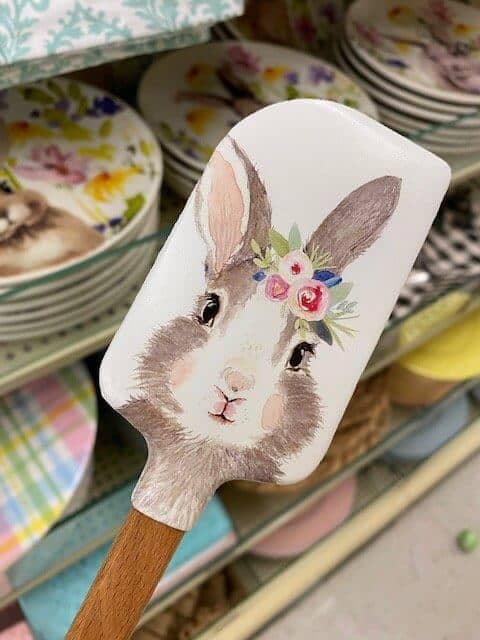 When is Lent 2023?
Every year, I eagerly await the beginning of Lent, often referred to as the 40 days before Easter. During this period which officially begins on Ash Wednesday and ends on Holy Saturday, many Christians observe a time of prayer and abstinence as they prepare for Easter Sunday. In 2023, Lent will begin on Ash Wednesday, February 22, and last until Thursday, April 6.
Lent is observed in the Anglican, Eastern Orthodox, Lutheran, Methodist, Moravian, Oriental Orthodox, Persian, United Protestant and Roman Catholic traditions.
To most, Lent means taking some extra time to practice self-reflection, repentance from sin, and forgiveness of others. But most importantly it marks a special season to take part in traditional practices such as giving up certain luxuries or depriving ourselves of certain comforts and pleasures for that forty-day period.
When is Good Friday 2023?
Good Friday 2023 is on Friday, April 7, and is considered a day of meaningful reflection. Every year on this special Friday, Christians around the world take time to contemplate Jesus Christ and His suffering and sacrifice. It is a time for introspection and prayer, but also a time to remember the joy and ultimate victory Jesus brought to the world through his resurrection.
As we approach Easter Sunday and the Friday before, Christian communities around the world will pause to remember Jesus Christ and His ultimate sacrifice as part of their celebration. Whether you choose to take part in traditional activities such as Holy Week services and prayer vigils or focus on your own healing, this day can be a powerful moment to draw closer to Jesus Christ and your faith and work on finding a deeper understanding of its true meaning.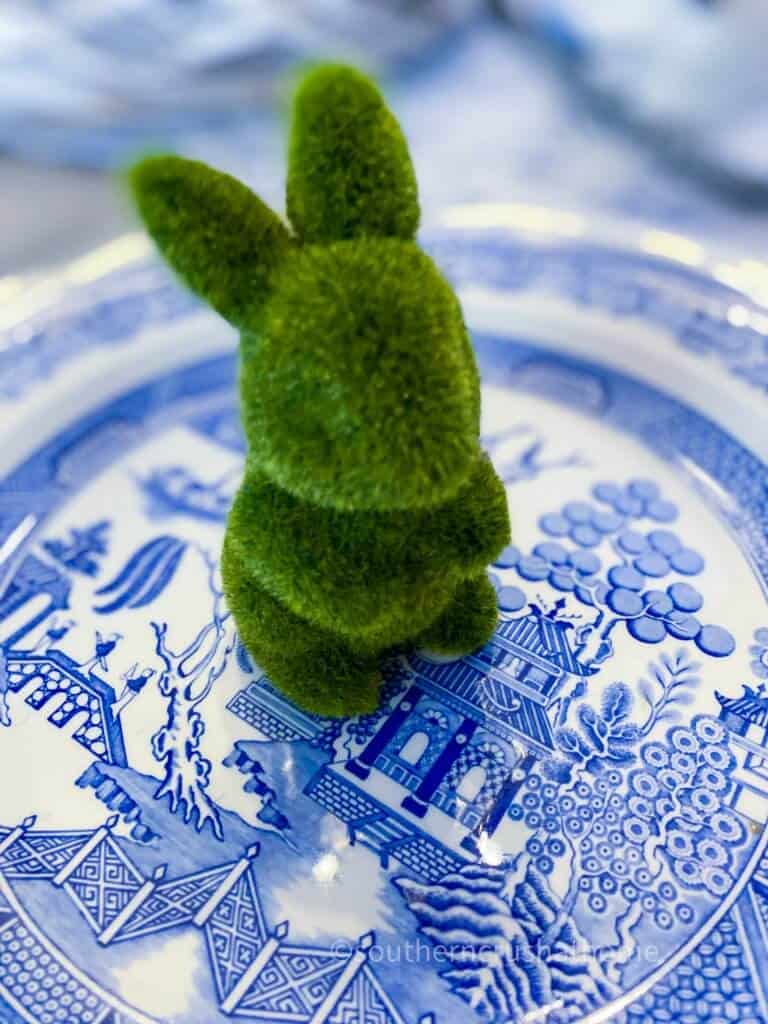 How is the Date for Easter Sunday Determined Every Year?
Believe it or not, Easter Sunday, the Easter date is based on the Julian Calendar and the vernal equinox moon cycles! Christians observe the Easter date during the same time as Passover, on the first Sunday after the first full moon of spring.

Easter is a wonderful time of year to celebrate tradition and enjoy spending time with our loved ones. Despite the various religious and cultural customs that can be found to celebrate the date of Easter, most agree on a few key components: family gatherings, egg hunts, and sweet treats.
No matter what you're celebrating this year—whether it's commemorating Jesus Christ's resurrection or simply enjoying all of those yummy chocolate eggs—this post has everything you need to know about when Easter 2023 is going to happen!
Spring Inspiration from Some Very Talented Bloggers
How to Use Easter Bunny Decor in a Classy Way // Pasha is Home
Creating An Enchanting Easter Centerpiece Using Flowers and Cabbage // Shiplap and Shells
DIY Golden Easter Eggs with Floral Imprints // My Sweet Savannah
How to Make a Spring Lantern // Sand Dollar Lane
Best Front Porch Ideas to Decorate for Easter // The Ponds Farmhouse
5 Easy Ways To Decorate Your Mudroom For Spring // White Lilac Farmhouse
The Prettiest Spring Tablescape for your Easter Gathering // Willow Bloom Home Blog
Simple Steps to a Beautiful Spring Tablescape // White Arrows Home
Easter Deviled Eggs // Paint Me Pink
How to Make a Neutral Wood Bead Carrot in 3 Easy Steps // Simply 2 Moms
Easter With Faberge Eggs // A Stroll Through Life
How to Set an Easter Table with Bright Colors // Cottage in the Mitten
Easter Egg & Daffodil Spring Wreath // Cottage on Bunker Hill
Simple And Rustic Easter Wreath With Carrots // Midwest Life and Style
Decorating for Easter with Neutrals // Robyn's French Nest
When is Easter 2023? Everything You Need to Know This Year // Southern Crush at Home
Easy Centerpieces for the Easter Table Ideas // Bricks 'n Blooms
Four Easy Spring Centerpieces // Vintage and Grace Living