Easy Oreo Truffle Bunny Tails for Easter
If you're looking for a unique and festive treat, why not try making Oreo truffle bunny tails? These cute confections are sure to put a smile on everyone's face, and they're surprisingly super easy to make!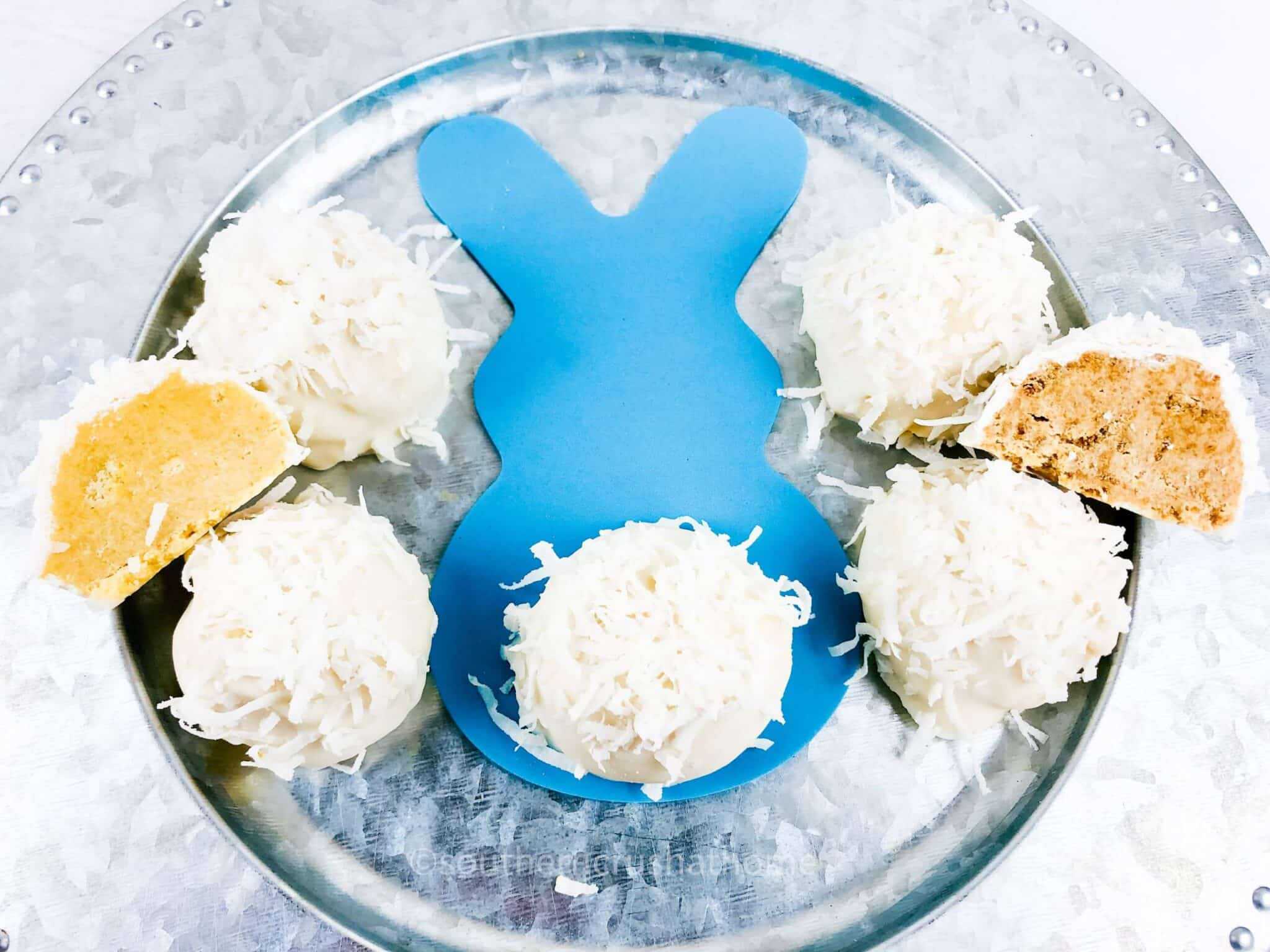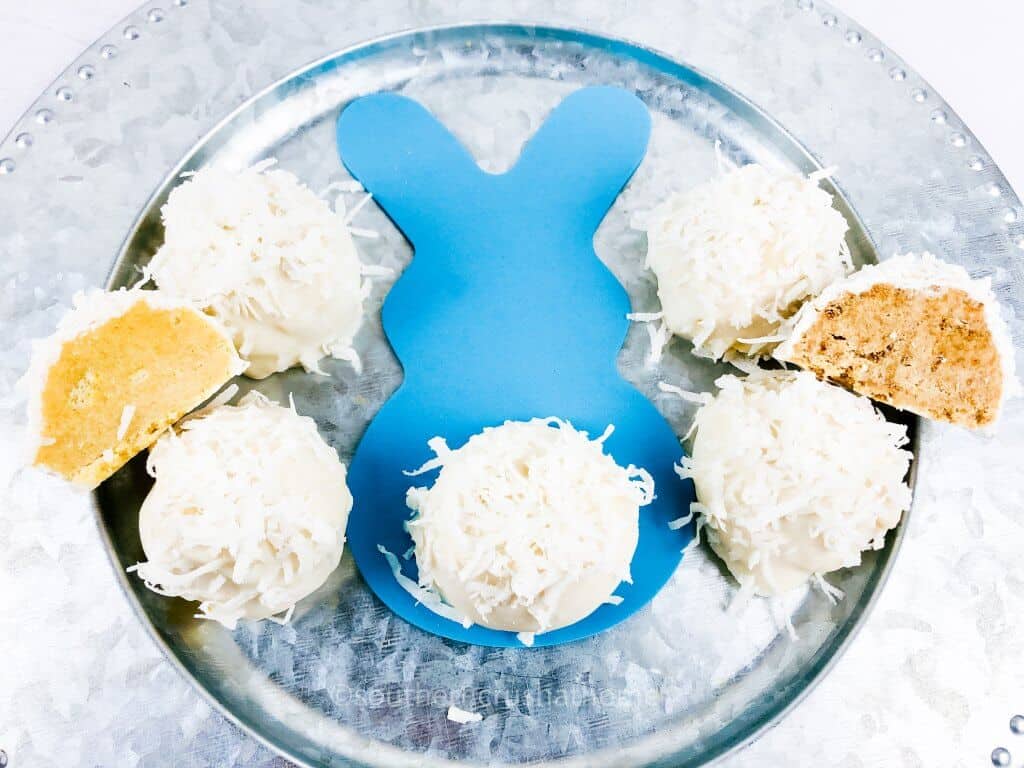 As Easter approaches, many people are thinking about what dishes they want to make for their holiday celebrations. While there are many traditional recipes out there, sometimes it's fun to switch things up a bit.
These Oreo truffles are the perfect treat! They are kid-friendly and make a great presentation. No-bake treats are the way to go when planning for a holiday. There is so much to do, why not save time where you can?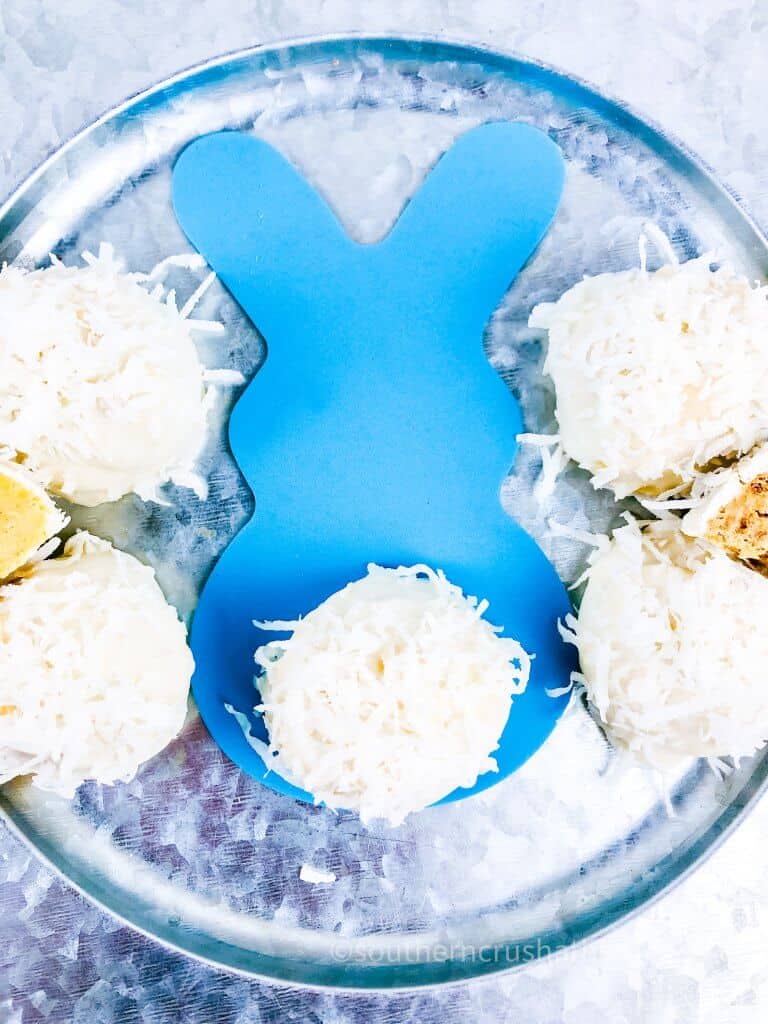 Plus, these precious Oreo truffle bunny tails taste absolutely delicious! Let's get to the simple Oreo cookie recipe so you can plan your Easter menu.
Also, if you are looking for another trendy bunny tail idea, you have to see my adorable Bunny Butt Wreath.
Kitchen Tools Needed To Make Oreo Truffles
Food Processor
Spatula
Glass Bowl
Wax Paper
Cookie Sheet
Ingredients for Oreo Truffle Bunny Tails
30 Oreo Cookies ( I used 15 carrot cake flavored and 15 lemon flavored for this batch)
8 oz Cream Cheese, room temperature (4oz per cookie flavor)
3 oz white melting chocolate
1 teaspoon coconut oil
1 cup shredded coconut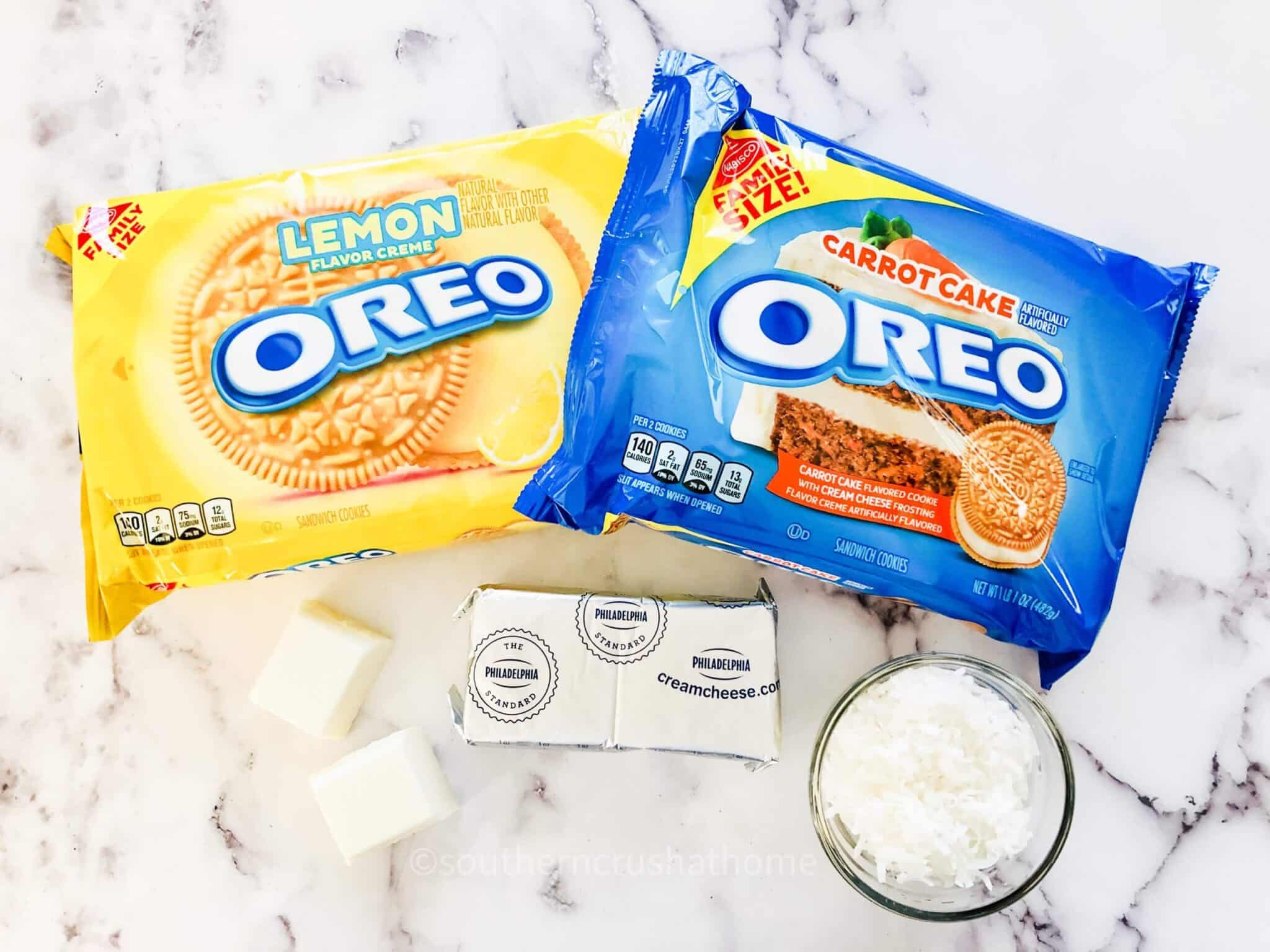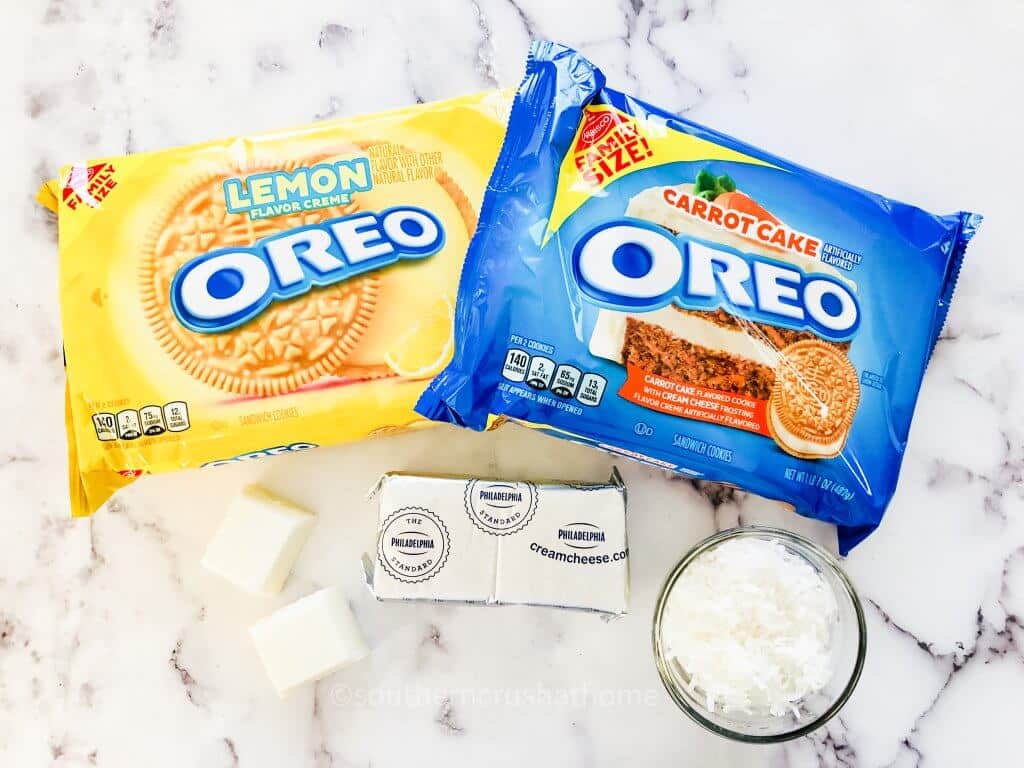 How to Make the Oreo Truffles
How to make Oreo cookie balls – a step-by-step guide
This is basically a recipe for Oreo truffles two ways – Carrot Cake or Spice Cake Flavor and Lemon Flavor.
This oreo truffle recipe is so easy, you'll want to make them for all of the holidays and probably just to have everyday!
Step 1.
Crush Oreo cookies (one flavor at a time) in a food processor or crush completely in a ziplock bag using a rolling pin until Oreo cookies are a fine crumble.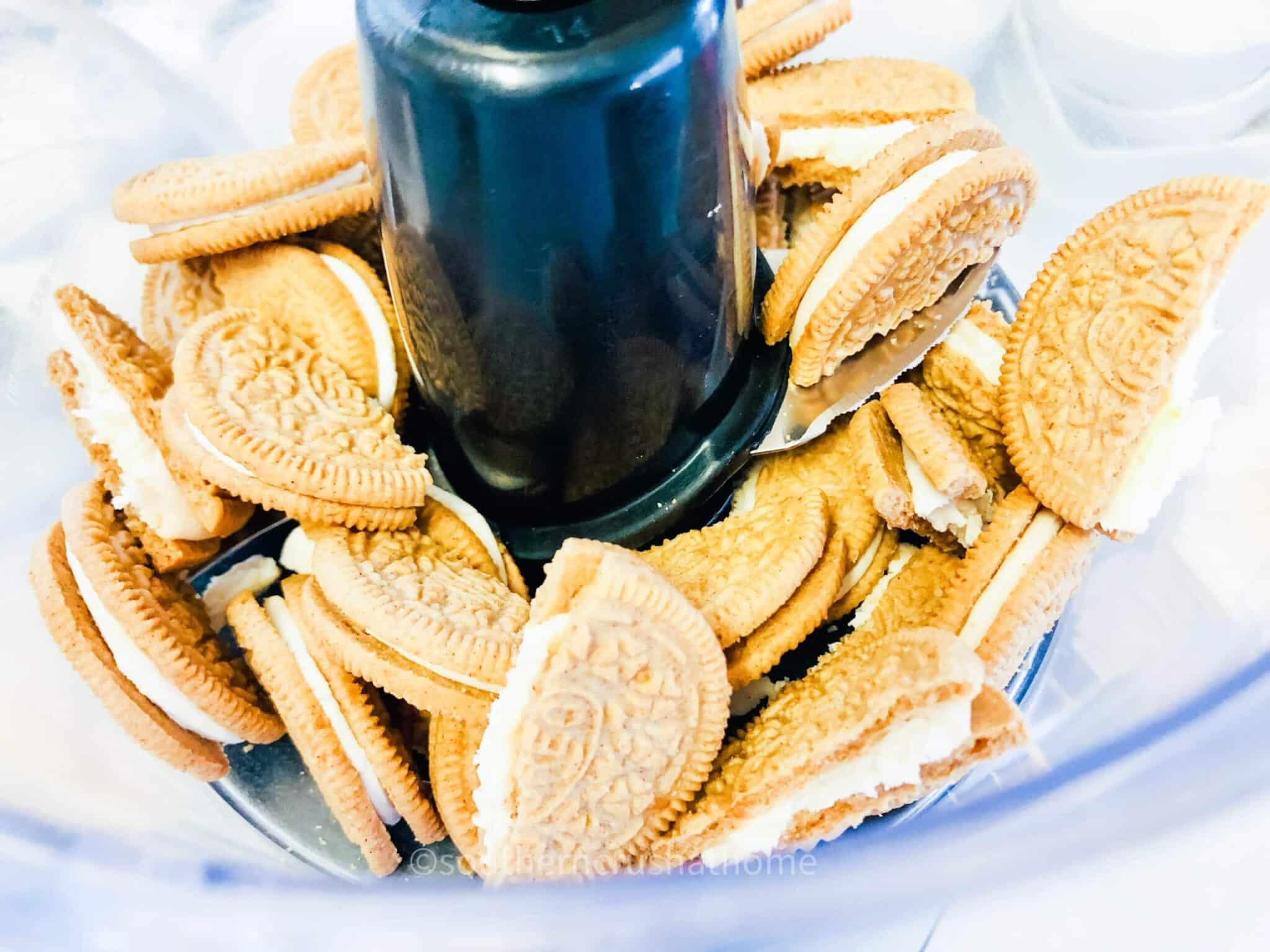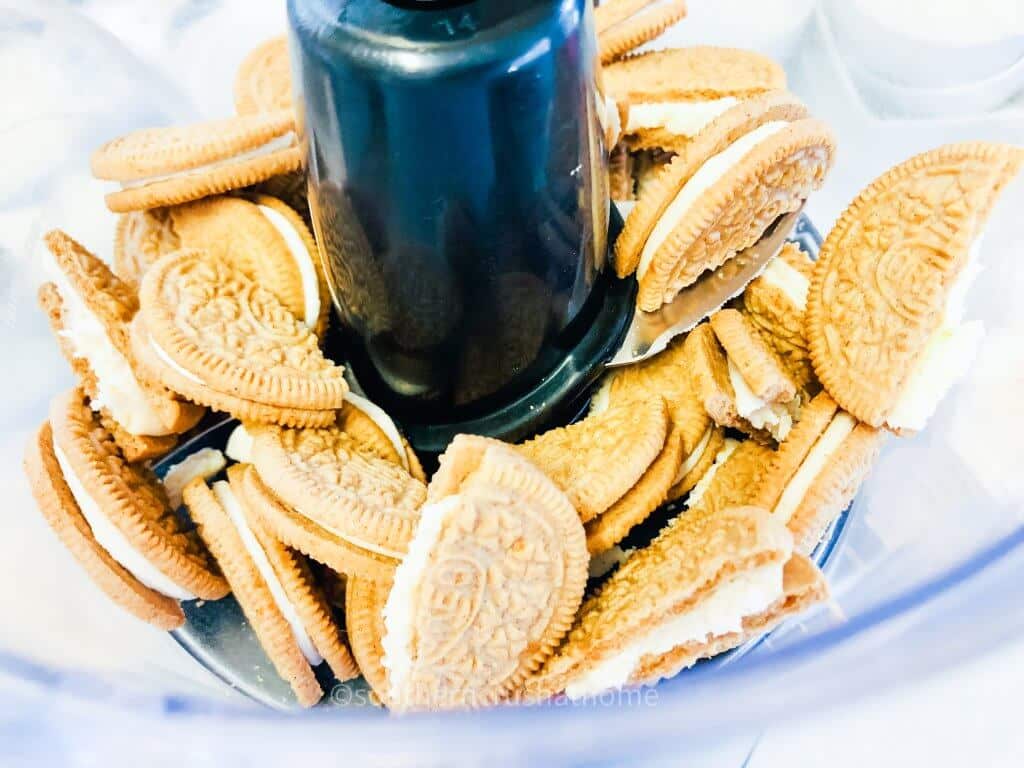 Step 2.
Next, add cream cheese to the food processor or stir in until well combined.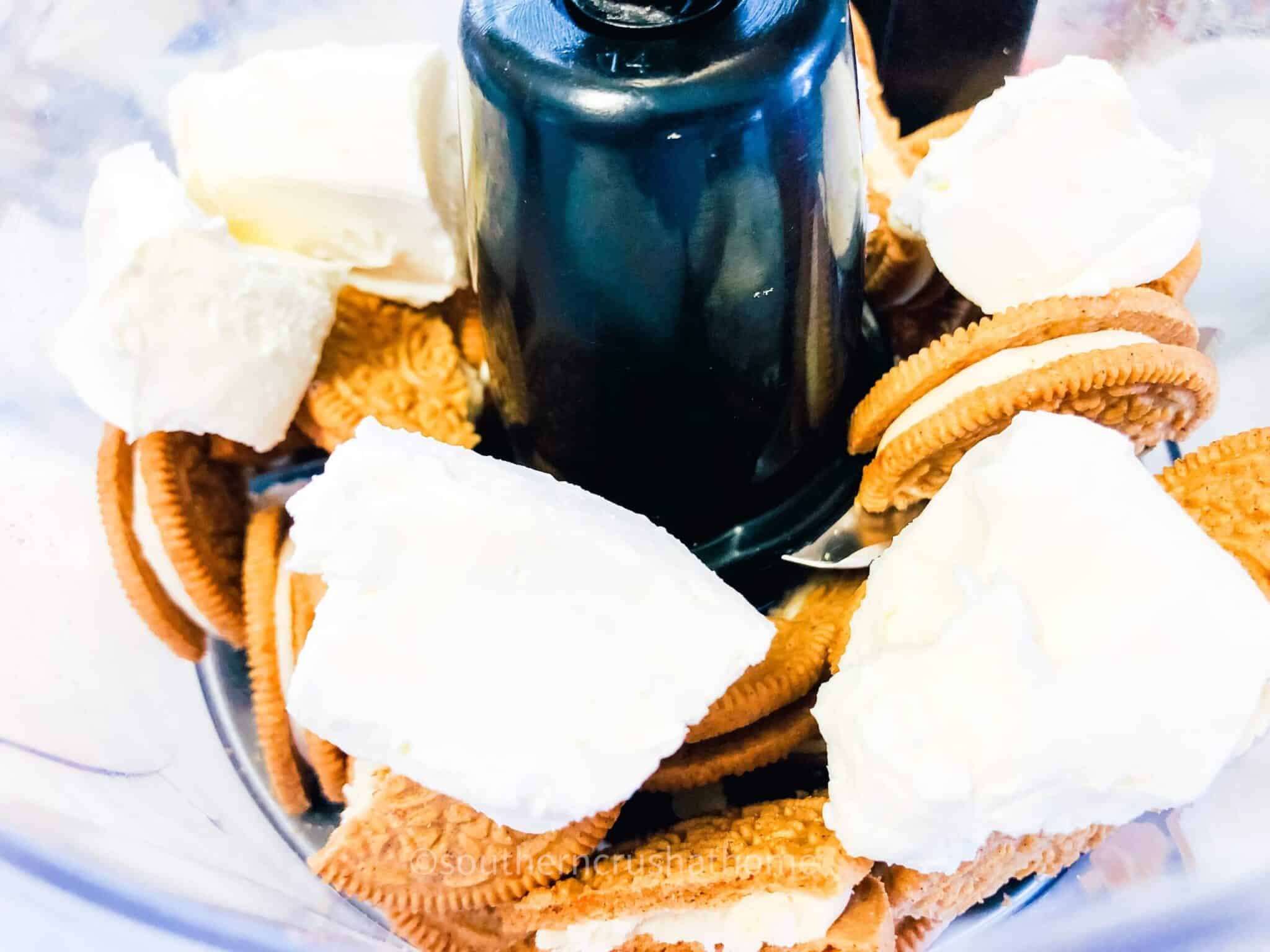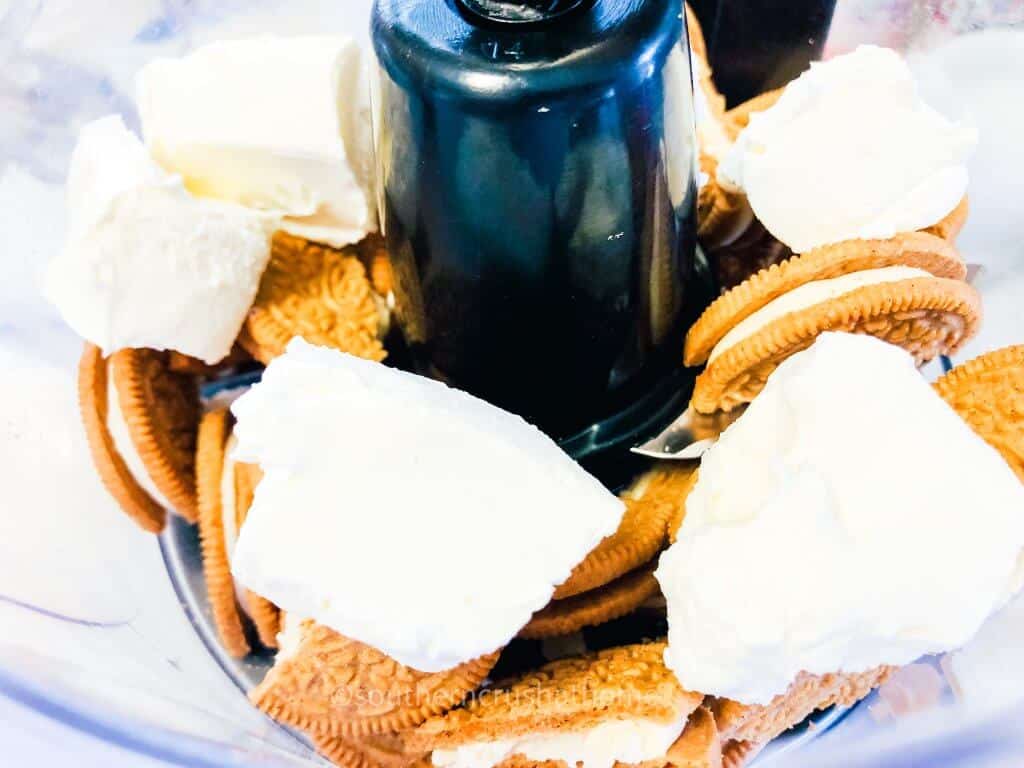 It will get super creamy and rich! Be sure not to be tempted to eat all the Oreo cookie batter before you make the bunny tails. It's so hard not to!

Step 3.
Cool the batter in the freezer for a few minutes until it is firm enough to roll into bite-size balls – lightly butter hands to avoid sticking.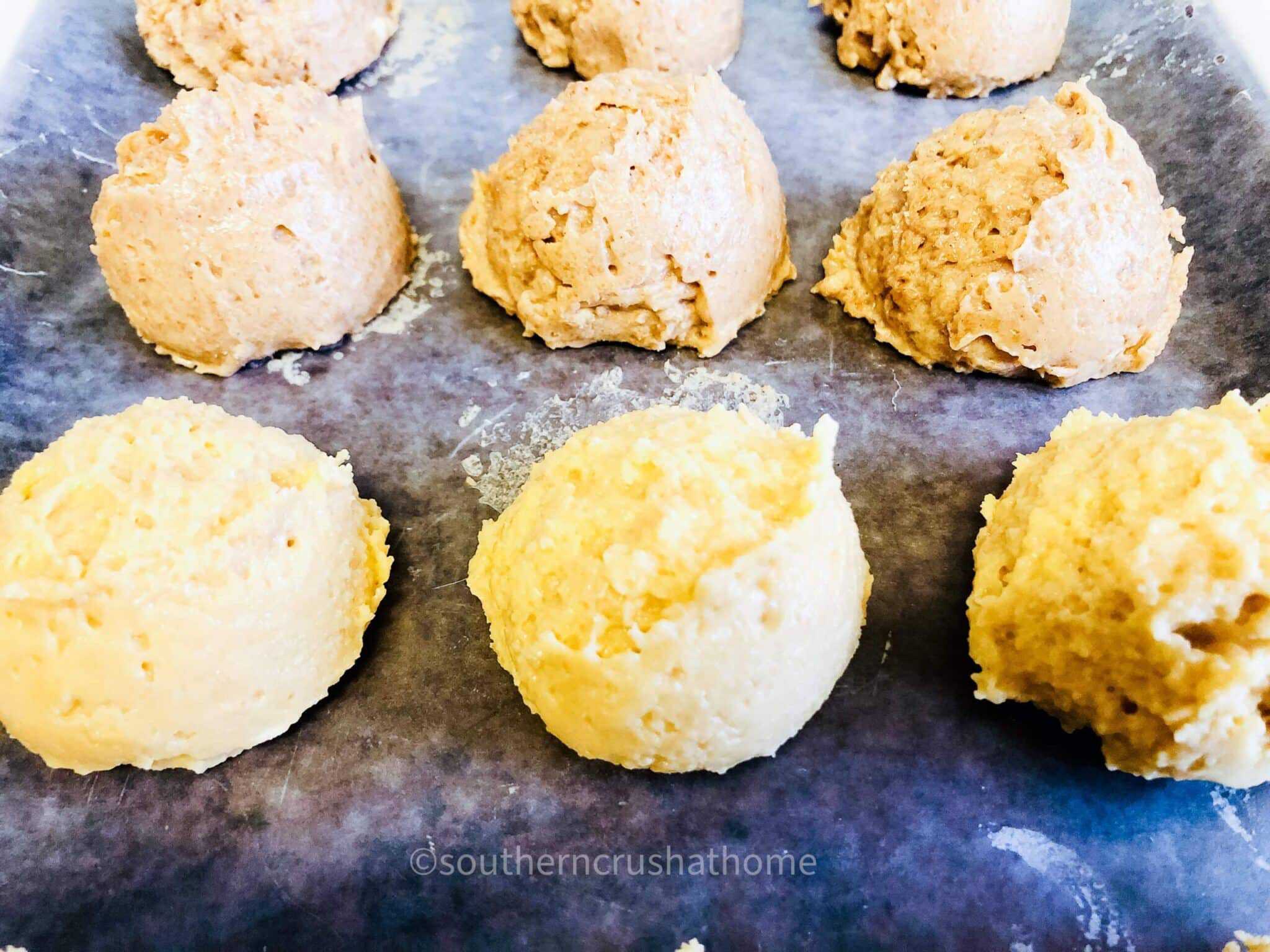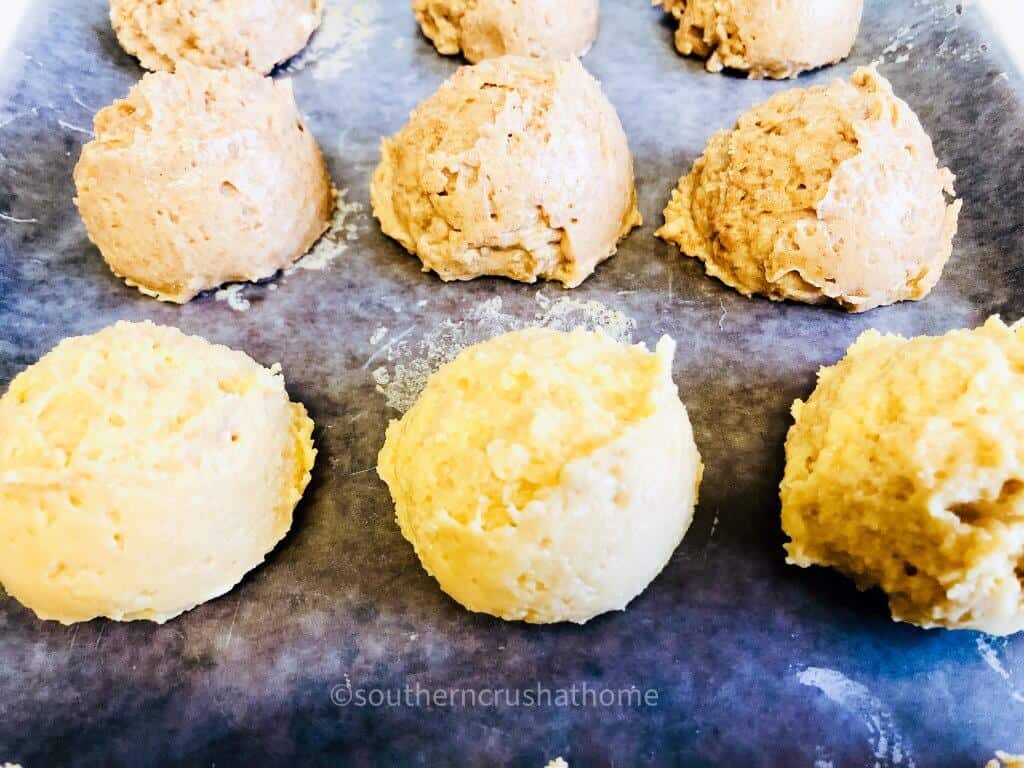 Step 4.
Melt the white chocolate in the microwave or double boiler until smooth and creamy.
Dip each truffle in the chocolate using a fork or spoon until completely covered, tap off excess.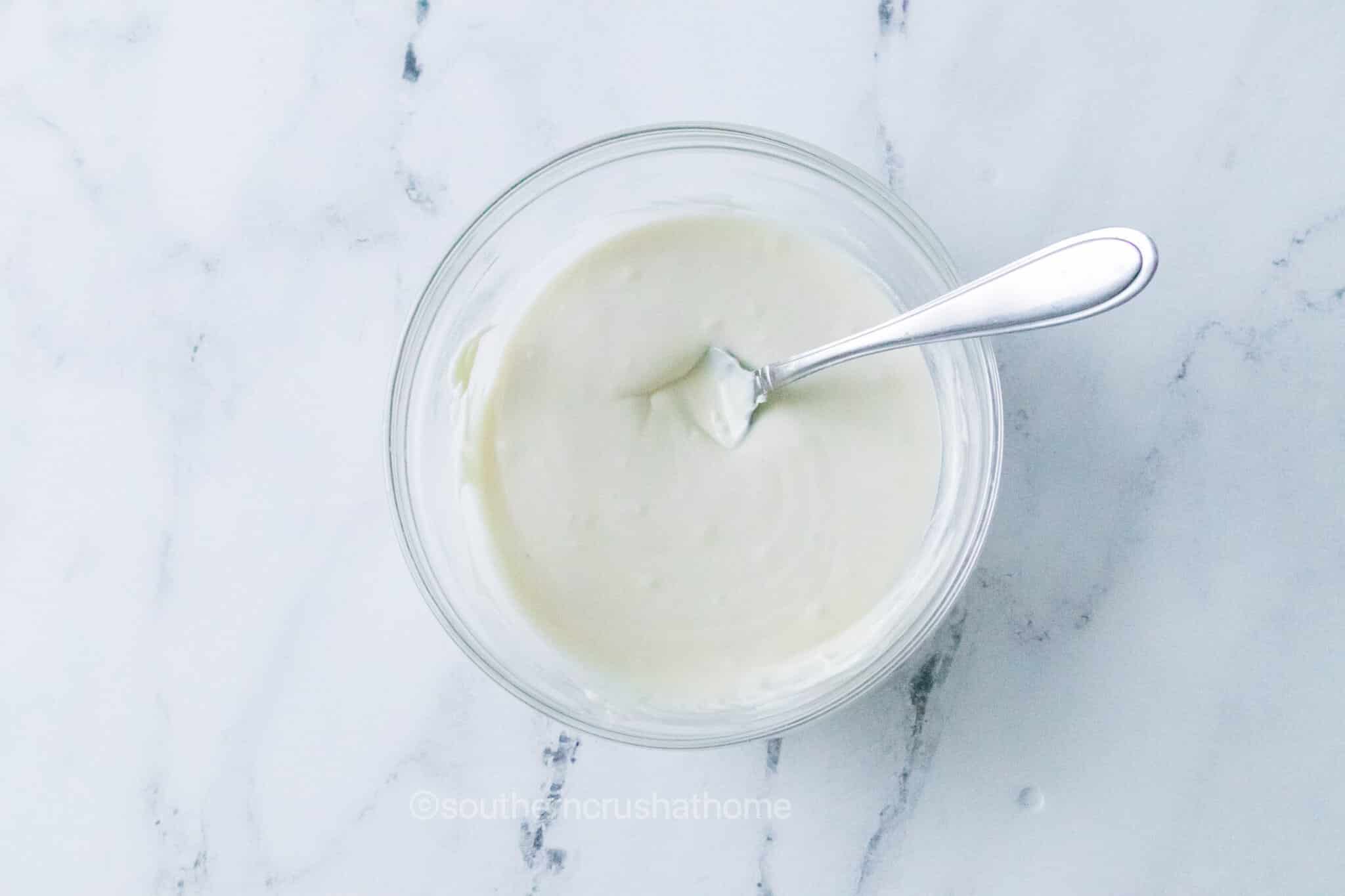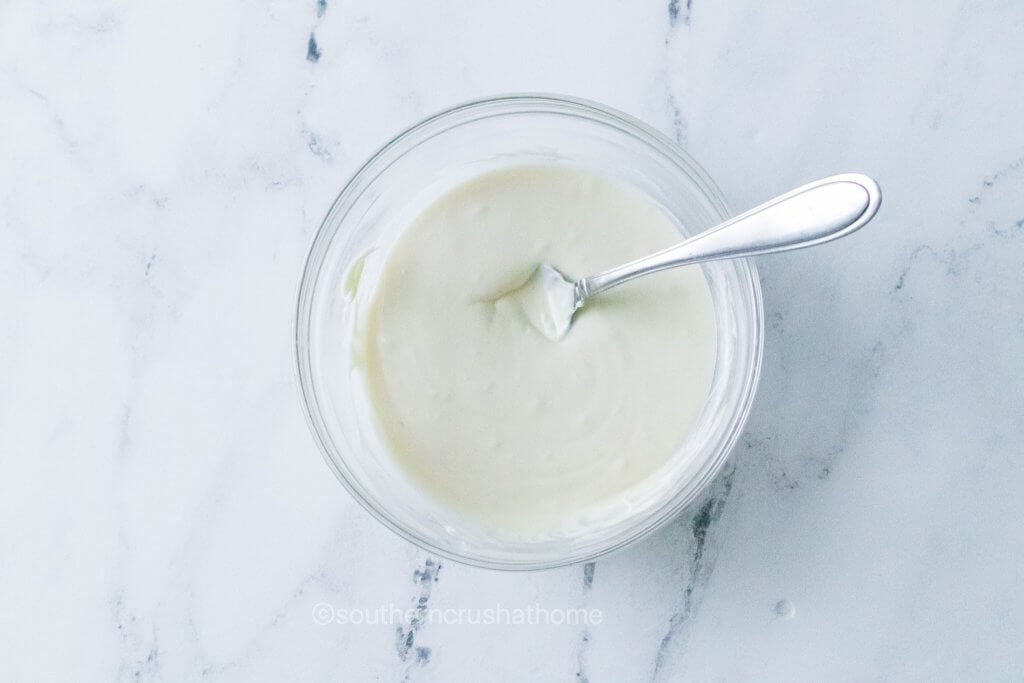 Place back on the cookie sheet and immediately sprinkle on coconut shreds.
The coconut shreds make the bunny tail look so sweet and fluffy don't you think?!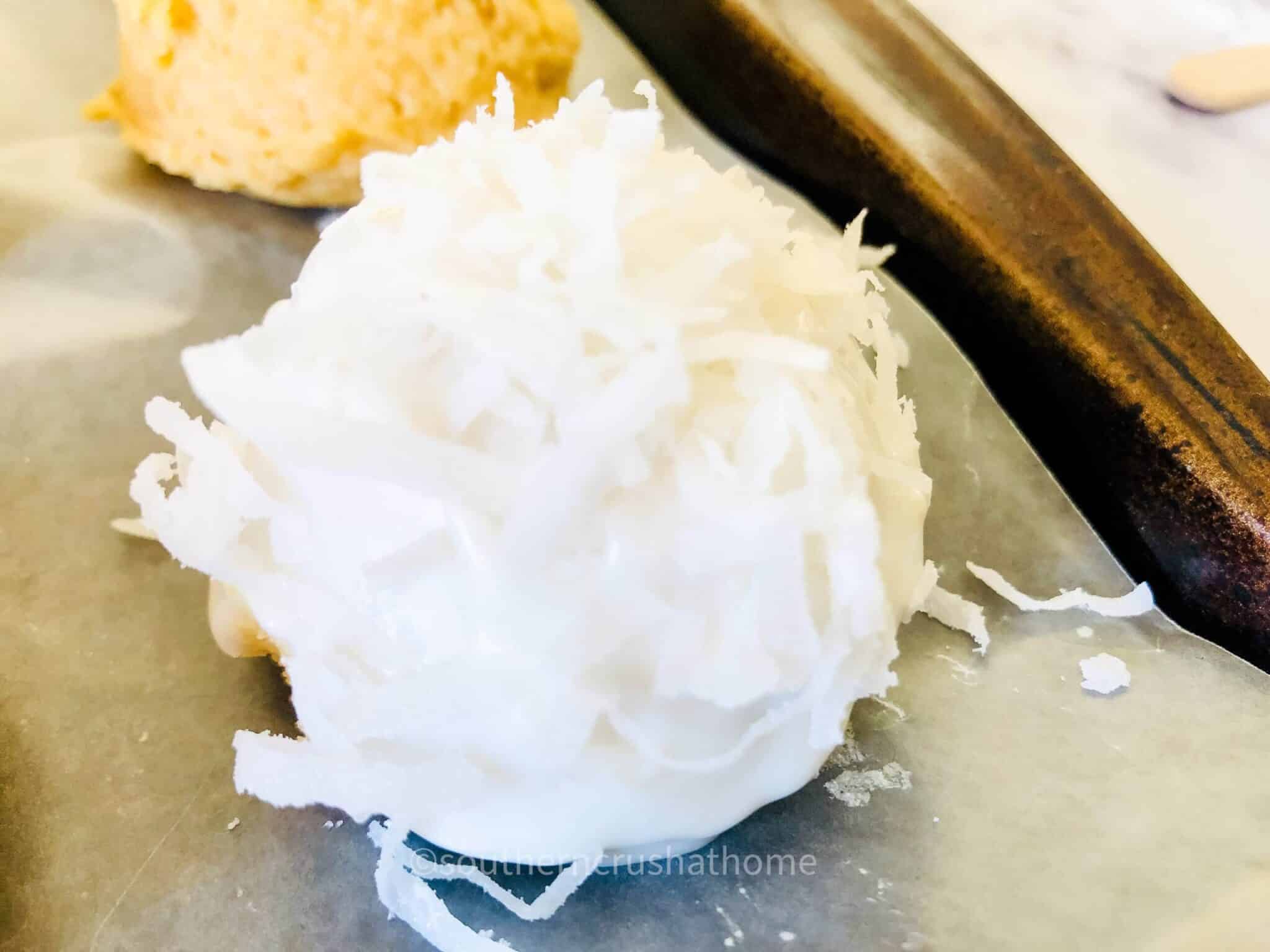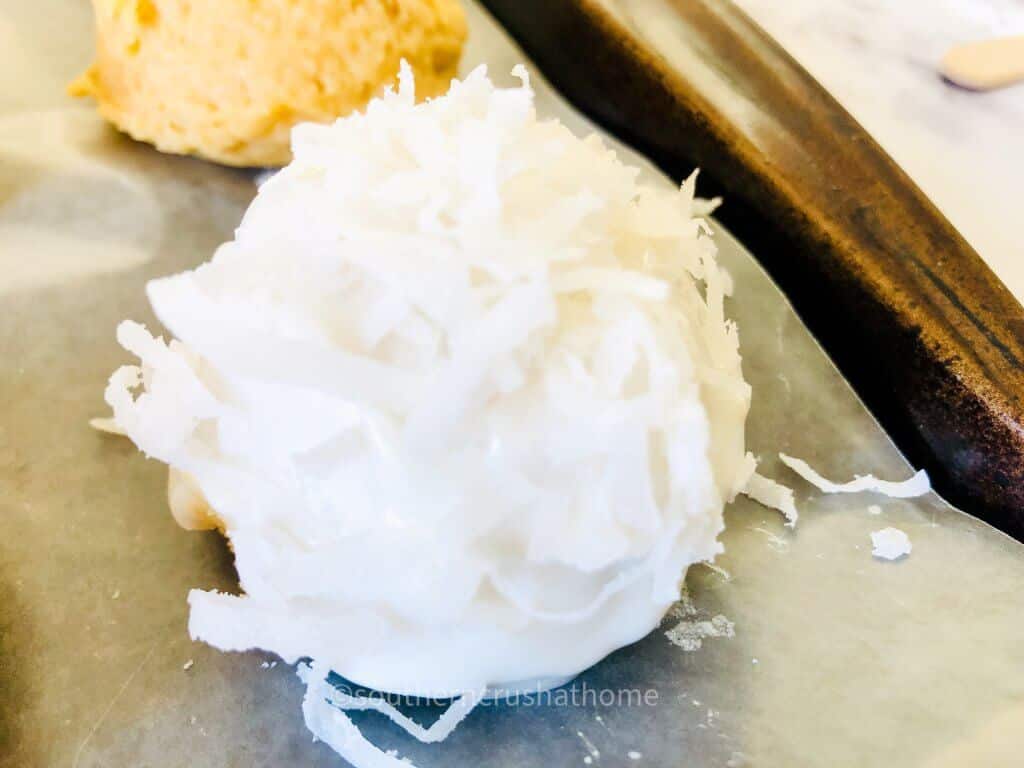 Step 5.
Place the truffles back in the freezer just until the chocolate has set.

Serve and enjoy!!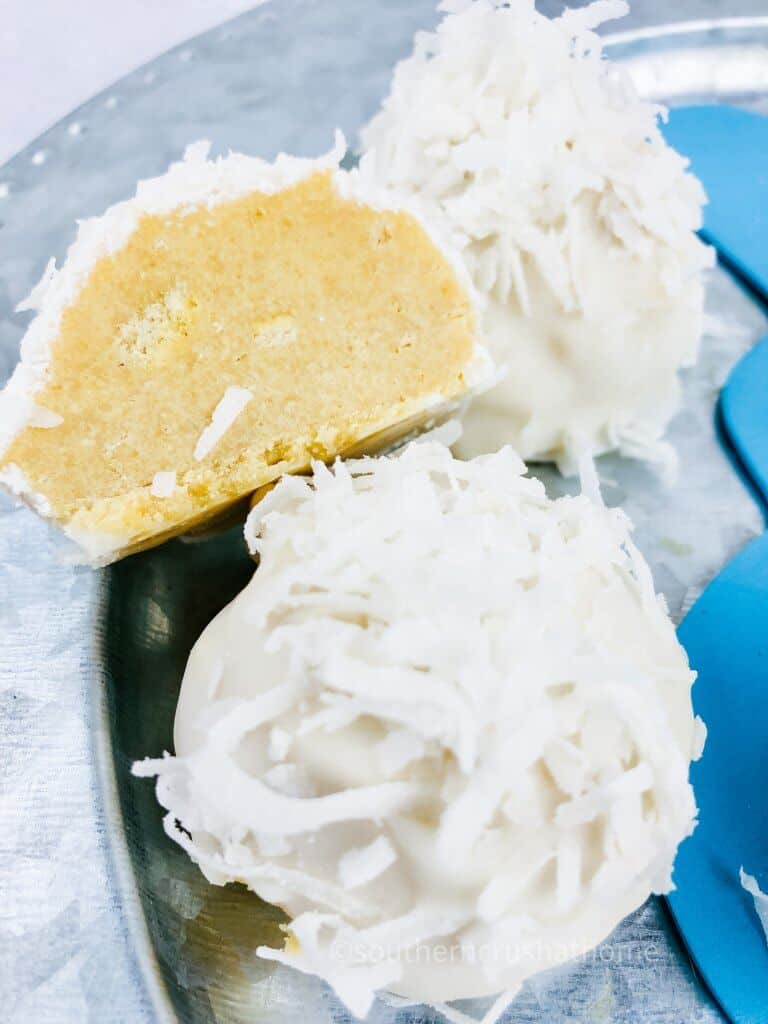 Download your free peep bunny template HERE to make oreo truffle bunny tails!
With this free template, you can make oreo truffle bunny tails that are perfect for Easter!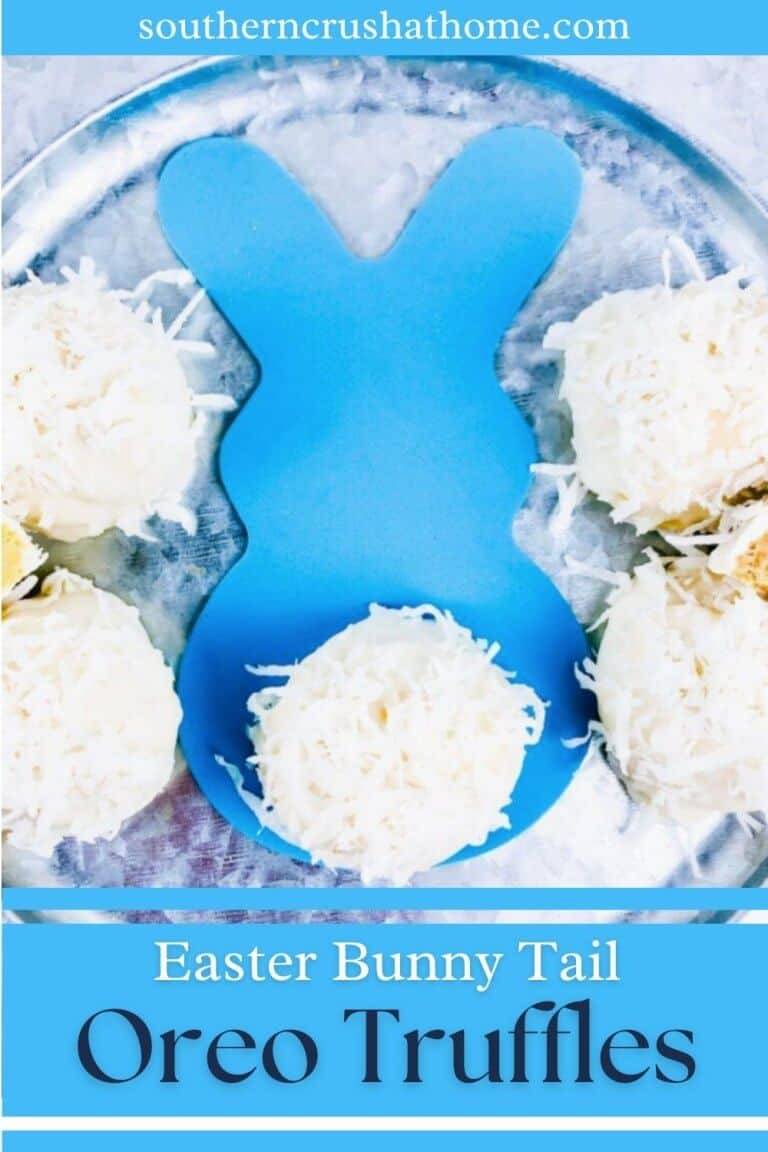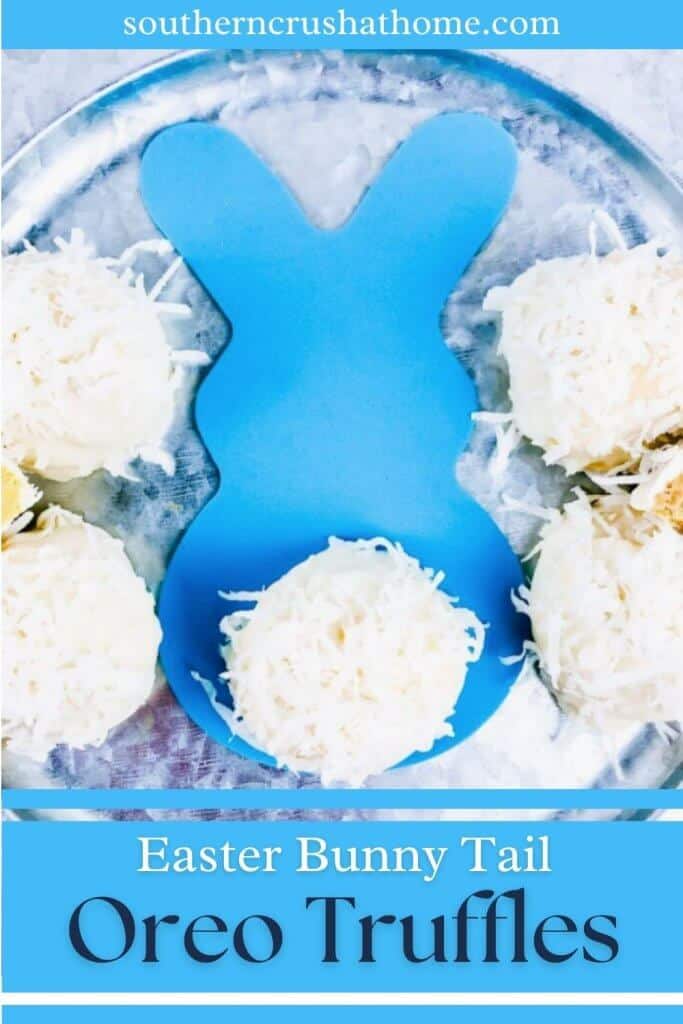 Be sure to PIN this for later!
I hope you enjoy this recipe!
If you try it, please let me know how it turns out in the comments below!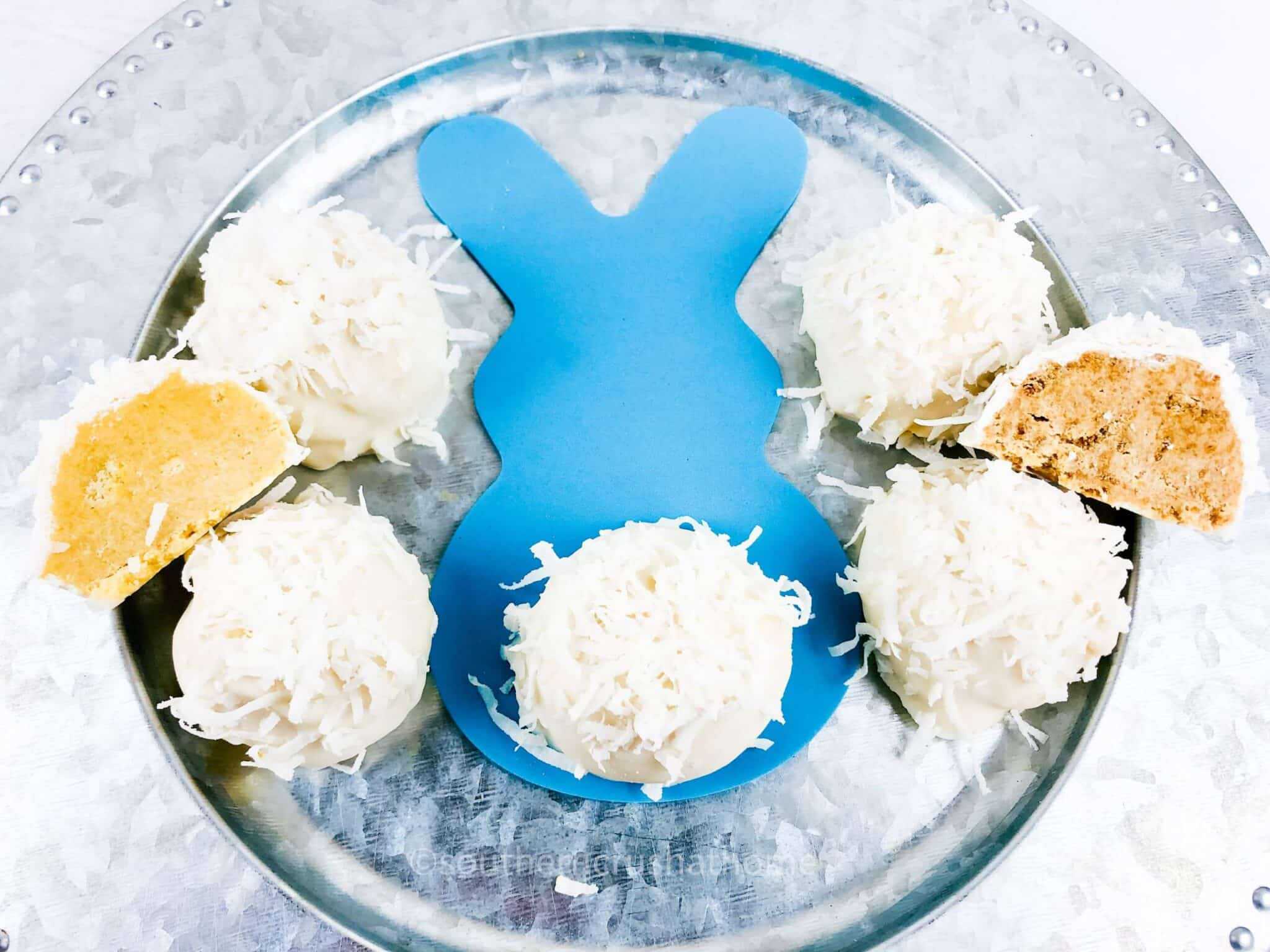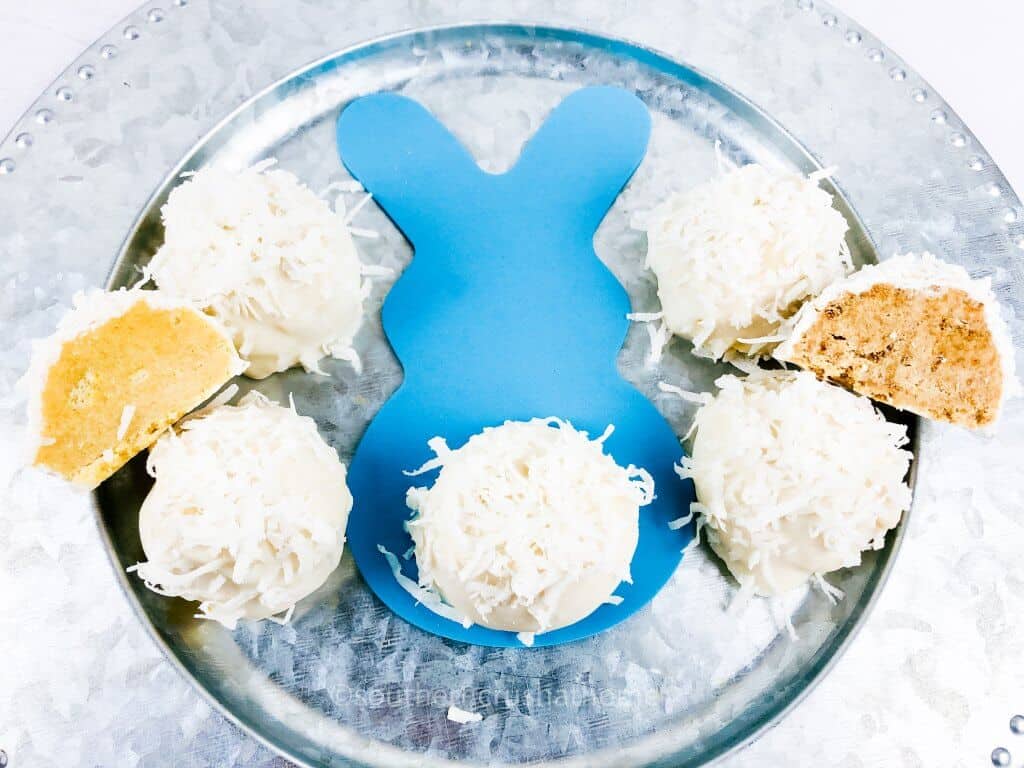 What's the difference between Oreo Truffles and Oreo Balls?
Oreo balls and oreo truffles are the same desserts. They are sometimes called Oreo cheesecake bites! Oreo cookie balls – hands down the simplest, easiest recipe!
Can I substitute light cream cheese in place of regular cream cheese?
Unfortunately, no. It's best not to use light cream cheese. You want to stick with regular cream cheese here. Light is not as rich and results may vary.
Can I freeze Oreo Truffles?
Yes, these Oreo truffles will keep for up to 2 months in the freezer. When you're ready to enjoy them, pop them in the fridge to thaw.
These Oreo cake balls can be made about 3 weeks in advance if they are placed in an airtight container. Yes, you can freeze them, you can make them up to 2 months in advance, but do not dip them into the melted candy until closer to the day you want to use them.
With just a few simple ingredients, you can make these delicious and festive treats!
These oreo truffle bunny tails are so easy to make and they're perfect for Easter!
Other Delicious Oreo Desserts you may love!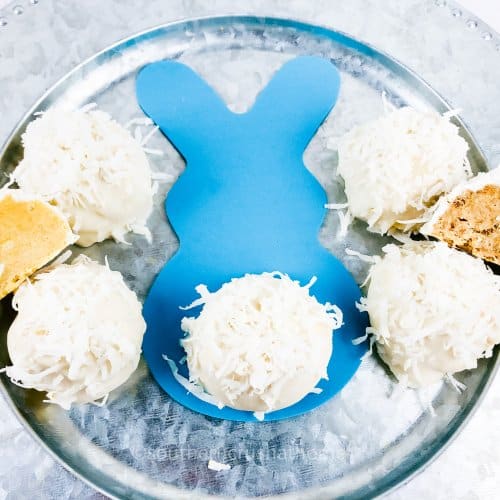 Easy Oreo Truffle Bunny Tails
Make quick and delicious bunny tail truffles that will be the hit of any Easter get together!
Equipment
Food Processor

mixing bowl

Sheet Pan

Wax Paper
Ingredients
30 Oreo Cookies

8

oz

Cream Cheese

3

oz

White Melting Chocolate

1

tsp

Coconut Oil

1

cup

Shredded coconut
Instructions
Crush oreos in food processor or in a ziplock bag to a fine crumble.

Add cream cheese to processor or stir in until well combined.

Cool in freezer until firm enough to roll into bite size balls – lightly butter hands to avoid sticking.

Melt the white chocolate and dip truffles in until completely covered, tap off excess.

Immediately sprinkle on coconut shreds.

Place the truffles back in the freezer just until the chocolate has set