Melanie's 'Messy' Bow is Named DIY Bow of the Year
Is it even possible for my Messy Bow to be named DIY Bow of the Year? Ok well, maybe, just maybe I made it up. What I didn't make up was the "mess" of a year we had this year and my 'messy' bow tells the story. It takes a complete mess and turns it into something beautiful! The best part of making my 'messy' bow for DIY crafts is how easy it is and how there is no wrong way to make one…
What is a DIY Bow of the Year?
Even though I just made it up; my 'messy' bow for crafting seems to fit the bill for the year we have experienced. It has changed the way we make bows which is similar to how a lot of the things we do have changed this year. Out with the old, complicated way and in with the new, easy 'messy' bow way.
how to make a messy bow DIY bow
My messy bow has been made so popular from it's debut on Facebook where it went viral overnight. Watch the ACTUAL VIDEO by CLICKING HERE.
Making a bow yourself has never been easier.
My Messy Bow basically takes the scraps from any fabric project and ties them together with a zip tie.
It is usually finished off with an amazing piece of what I like to call BLING which is sparkly, rhinestone jewelry pieces.
The FULL TUTORIAL on how to make my Messy Bow is HERE.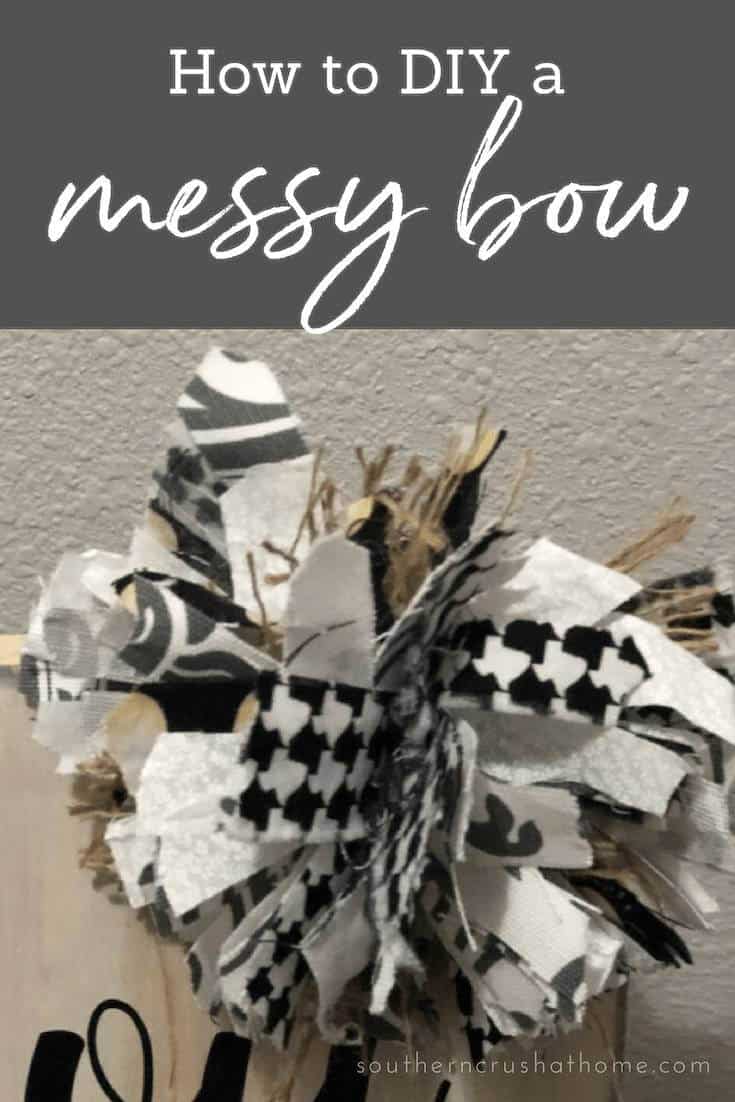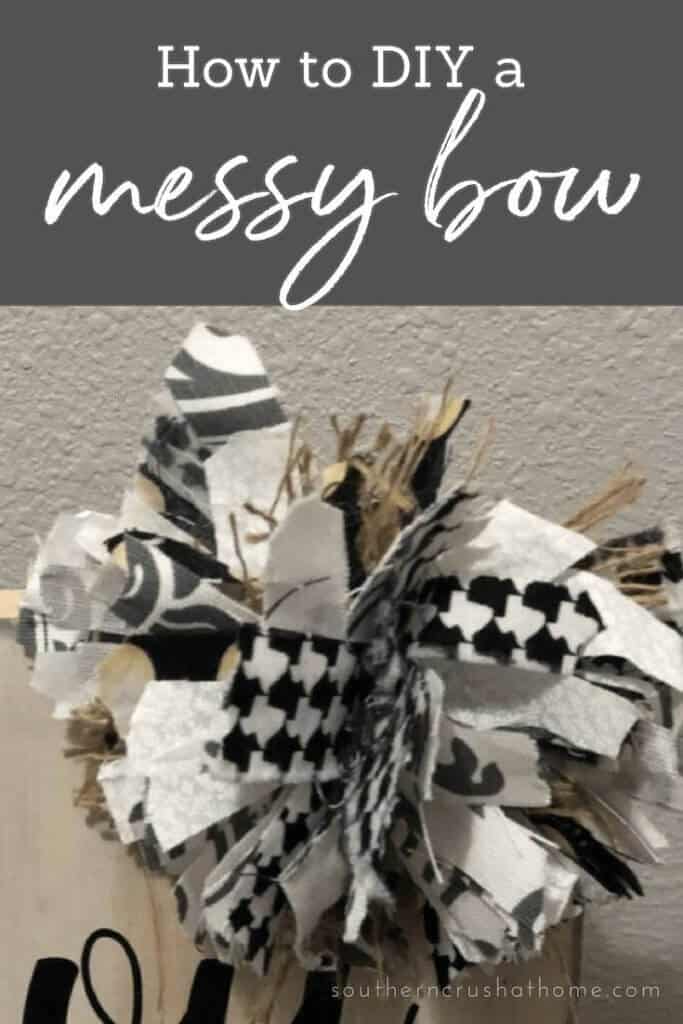 what makes my messy bow so fun to make?
This bow is so much fun to make! I think the key ingredient to fun is simplicity and boy is this DIY bow easy! Anyone can make one! I promise! I received countless messages this year from followers who have told me how excited they were to be back to making bows or who made a bow for the first time because of my messy bow. That is so rewarding to hear!
Another reason my messy bow is so fun to make is the variety of fabric and ribbon choices you can pick from. It's literally endless. As a creative, I love the all colors and patterns and this bow with all of its many options makes it fun to create.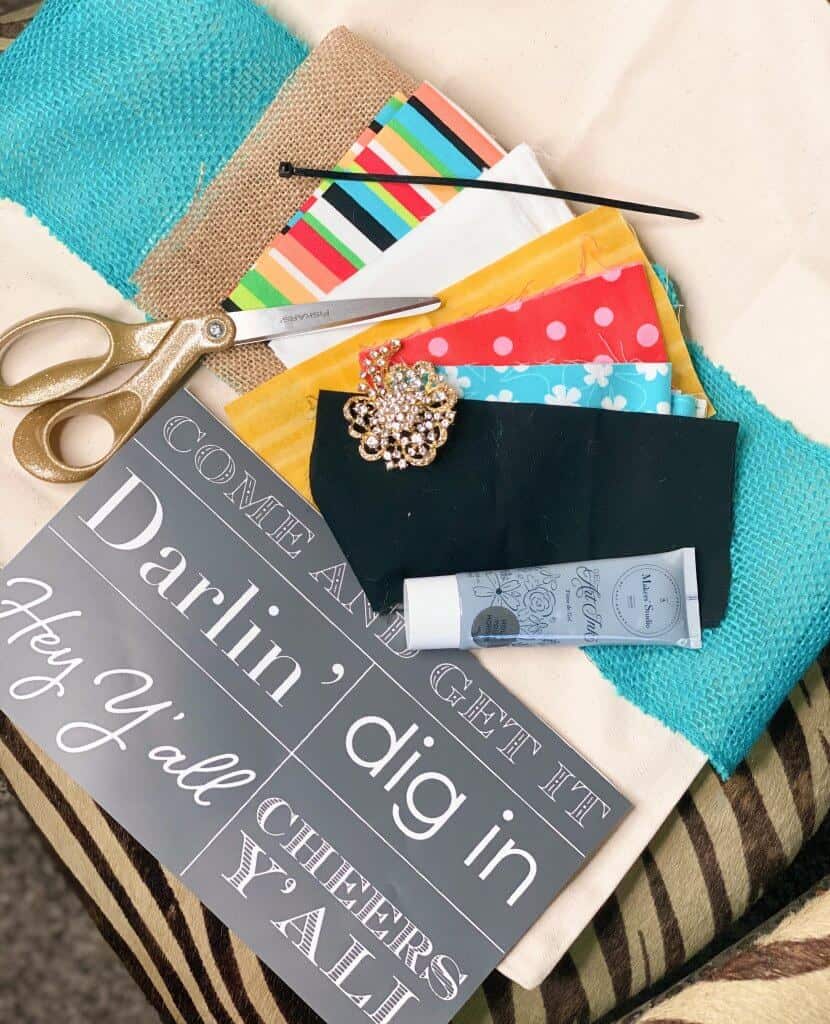 messy bows from this year
Spring Messy Bow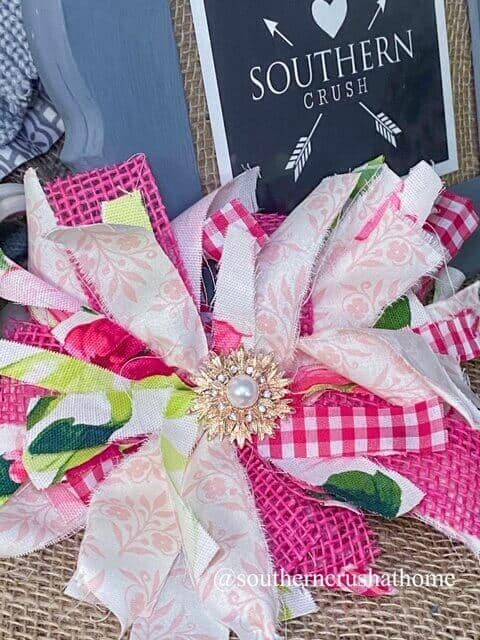 Summery Lemon Messy Bow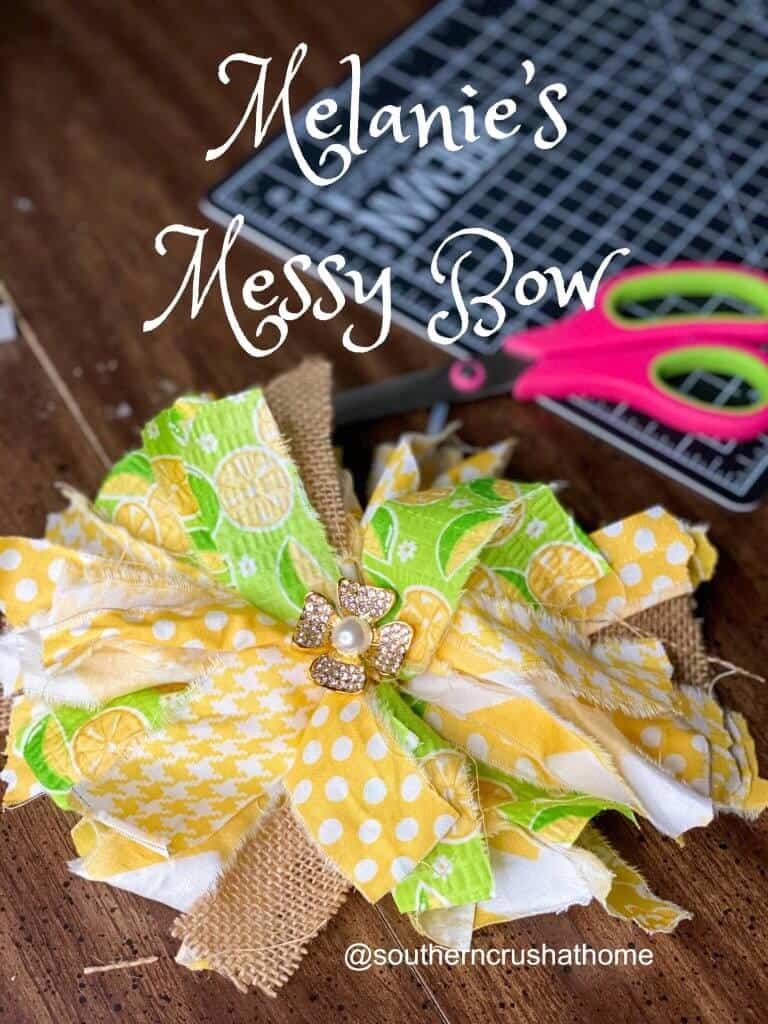 Patriotic Messy Bow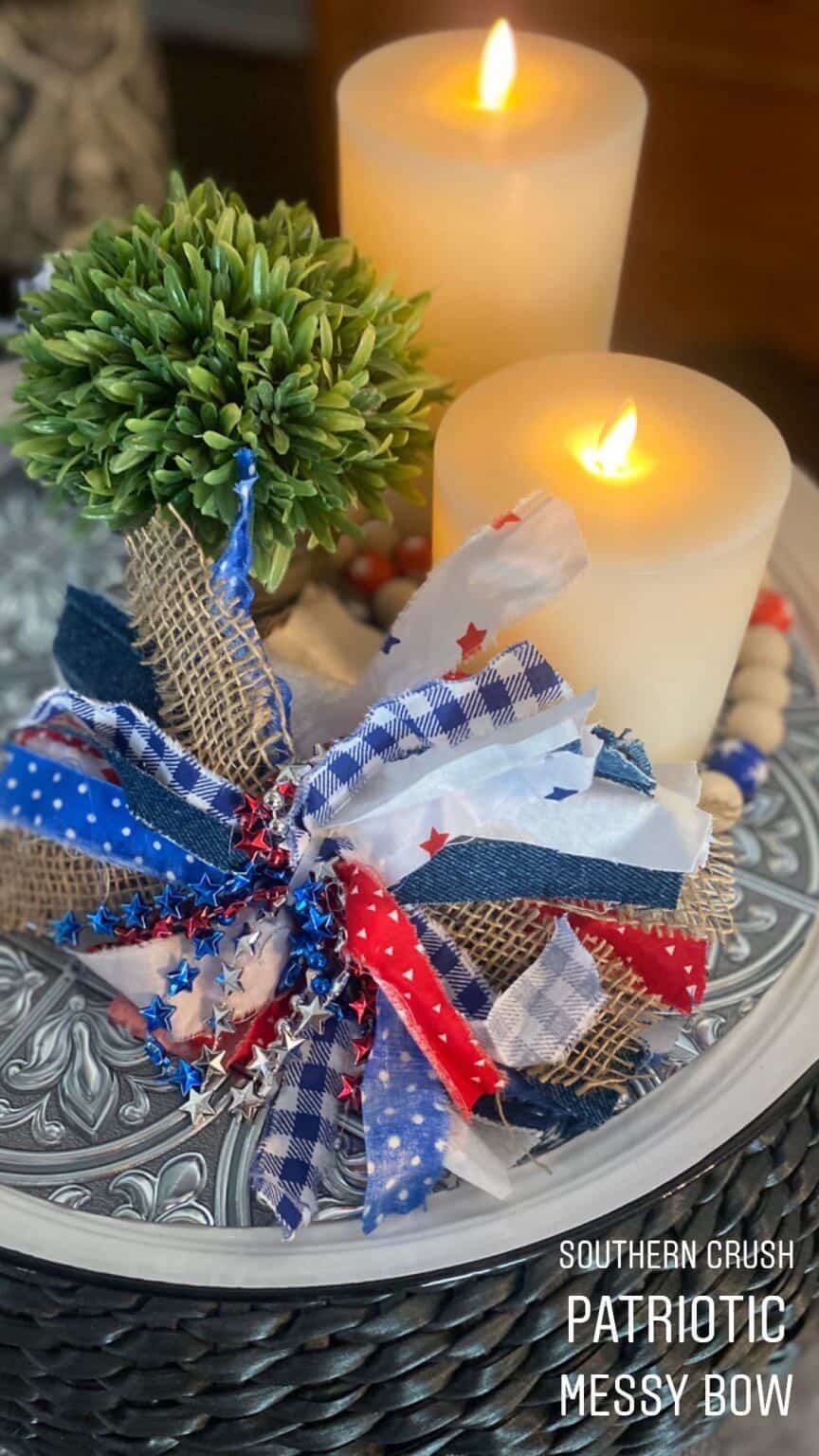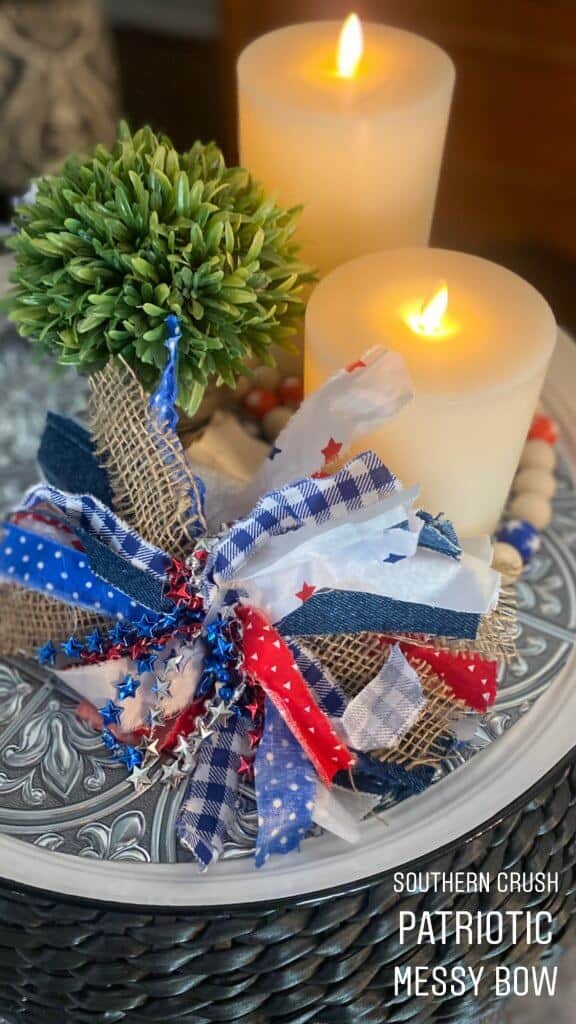 Everyday Messy Bows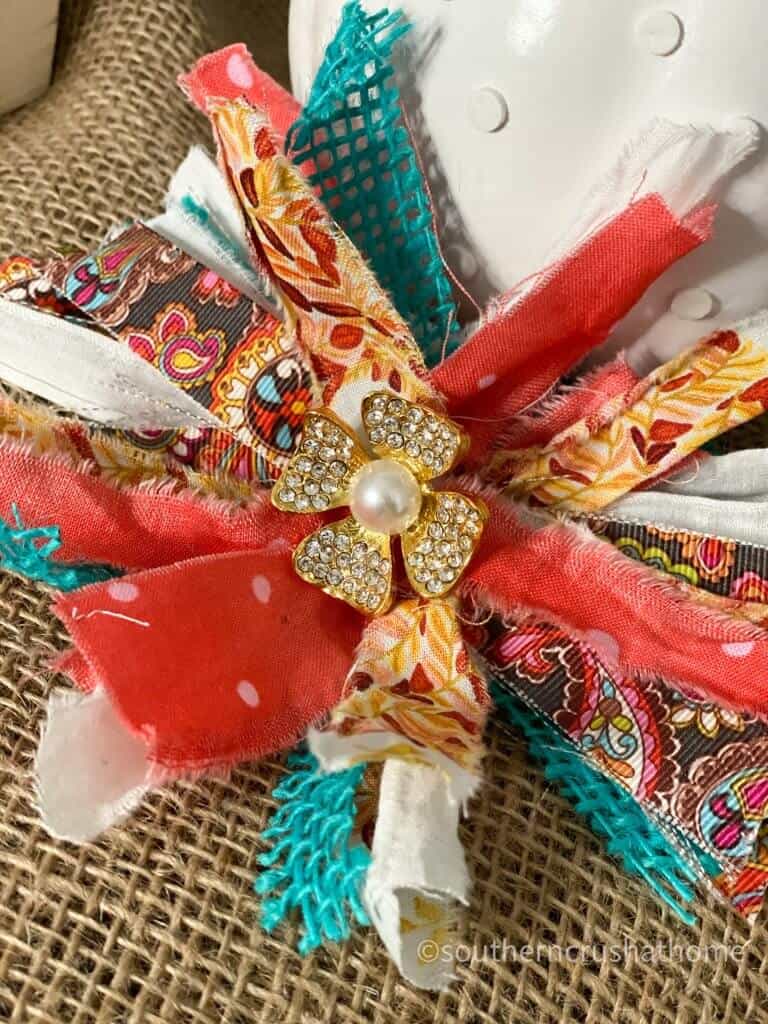 Fall Messy Bow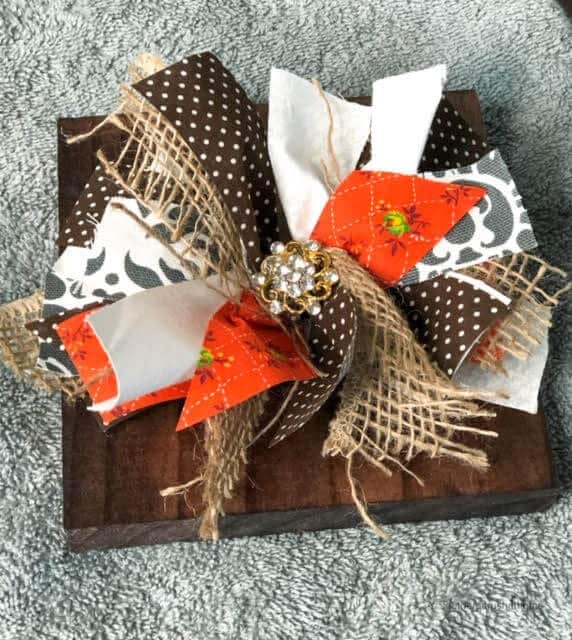 Halloween Messy Bow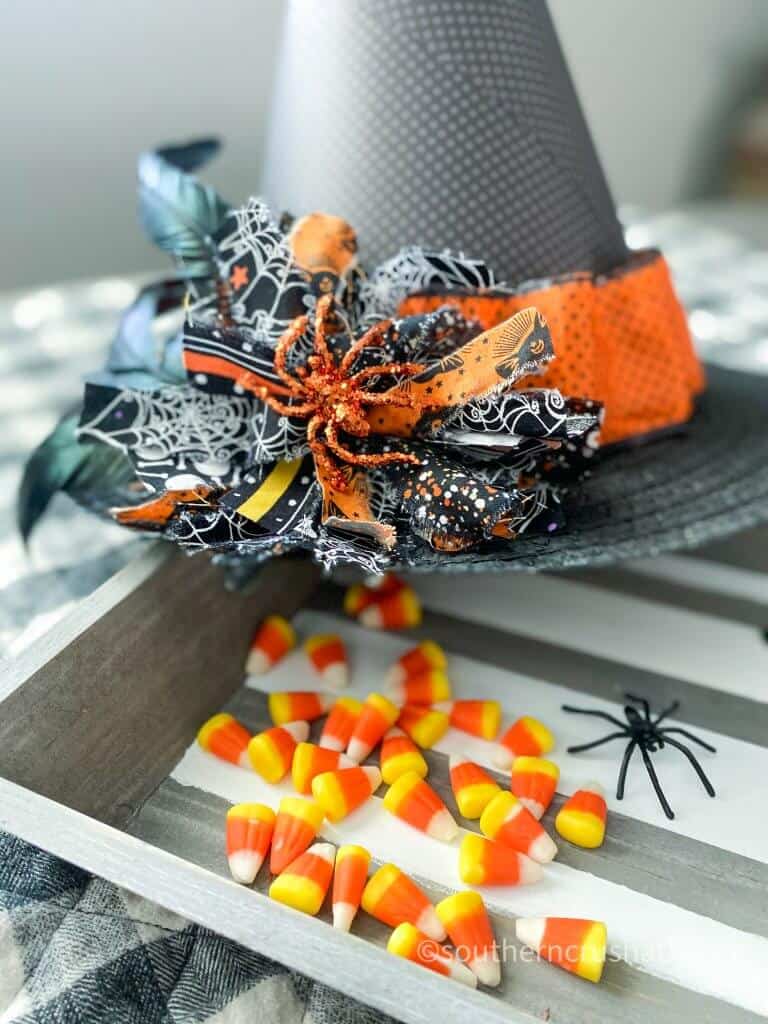 Christmas Messy Bows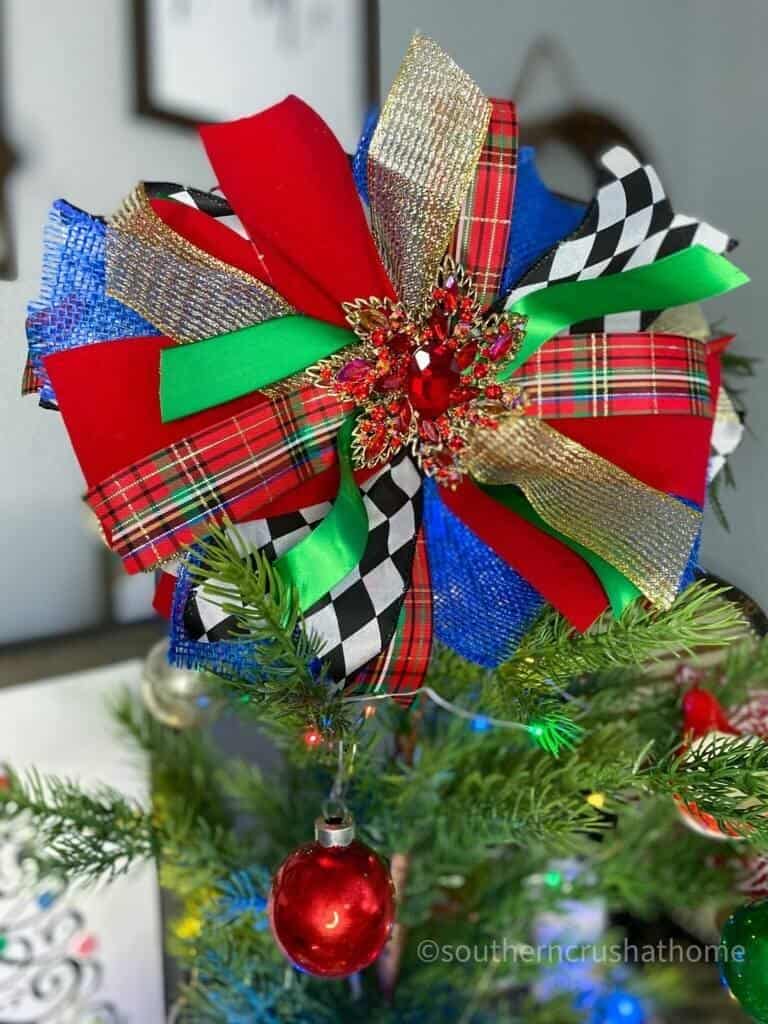 my other messy bow DIY bow projects
my other DIY bows you can make
I would absolutely love it if you would share your version of this messy bow in the comments below!
sign up for more diy ideas
If you love these kinds of DIY ideas, you need to be getting my emails, friend! Each week I send out a couple of emails that include updates, crafts, shopping experiences, and decor inspiration. Be sure to get yourself signed up below.
I can't wait to meet you! BTW— Life is short—Enjoy the mess!