How to Print & Use Free Printables: The Ultimate Guide
How to Print Beautiful Free Printables
When it comes to free printables; hands down, this is the question I get asked most often. "How do I print printables and How do I use free printables?"
First, let me ask a question. Did you know that you can totally decorate your house, create a printable calendar, printable recipe cards, custom planner, gift tags, note cards and even make beautiful gifts with free printables? When I first learned about printables, I was not aware of the versatility they offered in creating done-for-you designs to use in almost any DIY project. But here we are. I use printables all of the time now and I want to show you how easy they are to use and print from home, locally, or through an online vendor.
Be sure to PIN this for when you really need it later!
HOW TO PRINT PRINTABLES — AT HOME
Let's start with the basics of printing your own printables from home. The idea behind printables is that they're temporary artwork that is super easy to switch out for the seasons or when you're just wanting something new.
WHAT PAPER SHOULD I USE?
You can use regular printer paper for your printables; however, the paper you choose can make a big difference in the way your printable turns out. For printable planner pages, checklists and worksheets; regular printer paper will work just fine.
When it comes to printing recipe cards, gift tags, wall art, greeting cards, place cards, menu cards, banners, buntings, printable calendars, coasters, signs, and anything that is double sided I recommend you use a heavier card stock.
I've also used other paper with my printables like this Avery Sticker Paper for DIY projects that require sticky printables. If you're printing printable labels be sure to double check and use the size indicated for your project.
*No matter the paper choice you make, be sure to check your printer settings and adjust accordingly so that the paper does not get stuck inside your printer. This can happen especially with the thicker papers.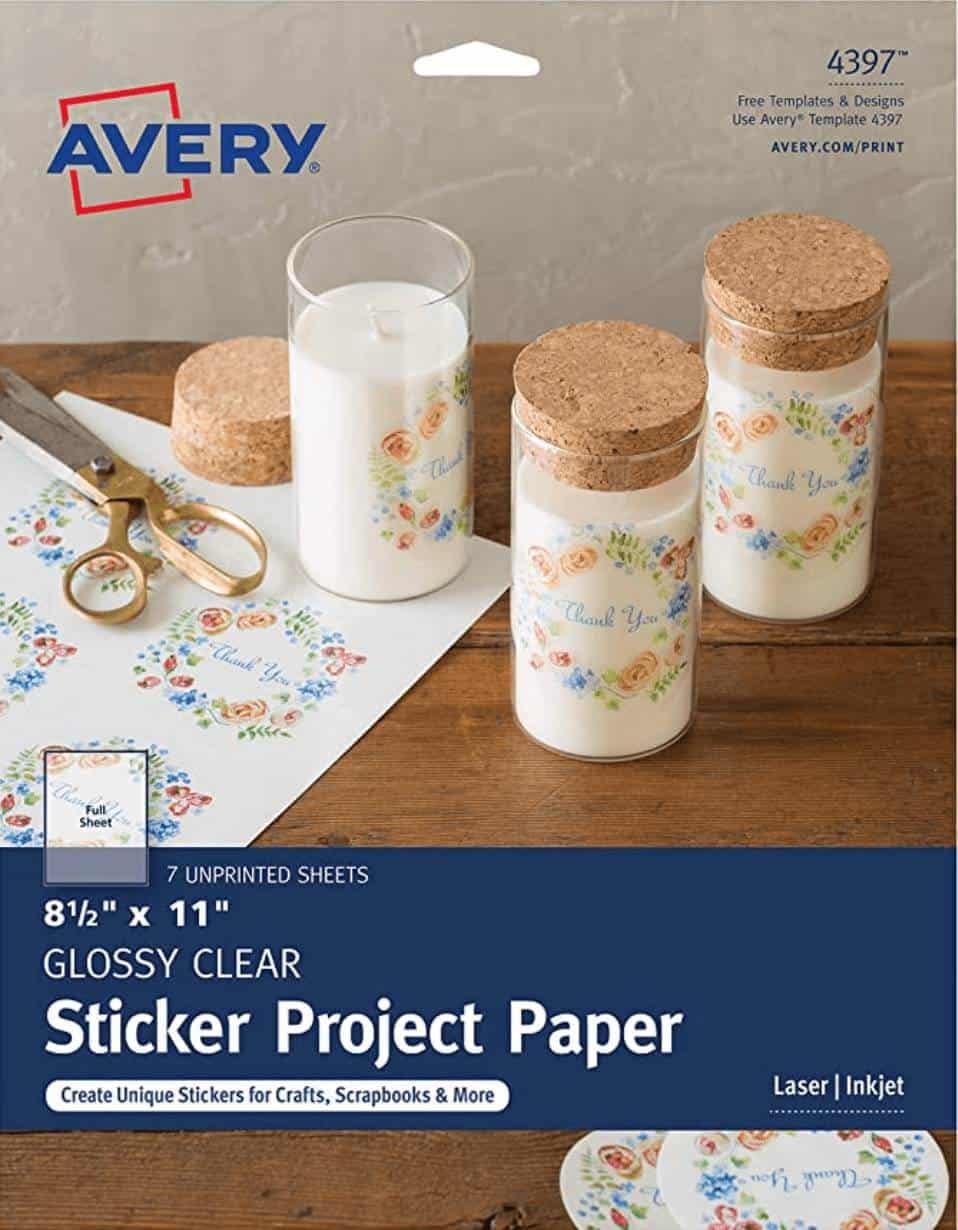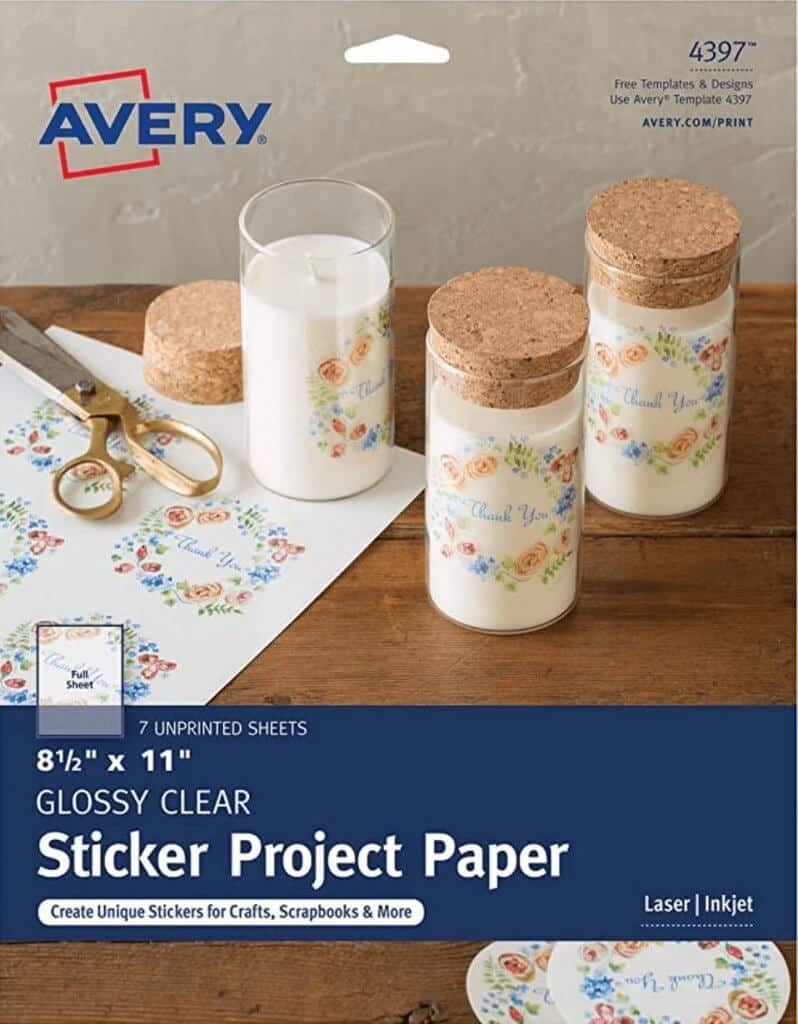 SHOULD I BUY AN INK JET OR LASER JET PRINTER?
If possible, a laser printer is preferred as it is higher quality and much faster than an ink jet printer. Ink jet printers may be less expensive than laser printer toner; however, you also need to change them more often.
HOW TO PRINT PRINTABLES — VIA LOCAL VENDORS
The best places to go for local printing are Staples, Office Max, FedEx/Kinkos. They will be able to help you with the proper paper selection for the task as well as sizing. While at a local vender, you may choose to print your printable in a larger size than you could otherwise accommodate with your at home printer.
Some local printers allow you to email them your file or upload your file to their website (it needs to be in .pdf format), so that you can send it in ahead of time and then simply pick it up when it is ready.
HOW TO PRINT PRINTABLES — ONLINE
You may choose to use a strictly online vendor. In this case, you will need to choose 8×10 as your image size and be prepared to upload your file to send to them. Below is a list of online printers. Most of them will allow you to only pay for the quantity you need.
Create a thoughtful gift
You can create a multitude of sweet gifts with free printables. How about this Easy Candle Photo Transfer or a framed quote with just the perfect saying for your loved one.
Instant wall art
I personally love a good gallery wall. See my FREE Gallery Wall Guide here. Use free printables to create a one of a kind gallery wall or decorate an accent wall with a few framed prints! Easy, peasy!
Tiered tray signs
Oh boy, do I love this idea! Tiered trays are kinda my thing and any excuse to change them up is amazing! Create a small wooden tiered tray sign like this one I did!
Wrapping paper
What better way to make a gift feel even more special than with an amazing gift wrapping paper. Print out the pattern you love and use it to wrap up a small, but meaningful gift to a loved one. Don't forget to top it off with one of my Easy Tissue Paper Gift bows!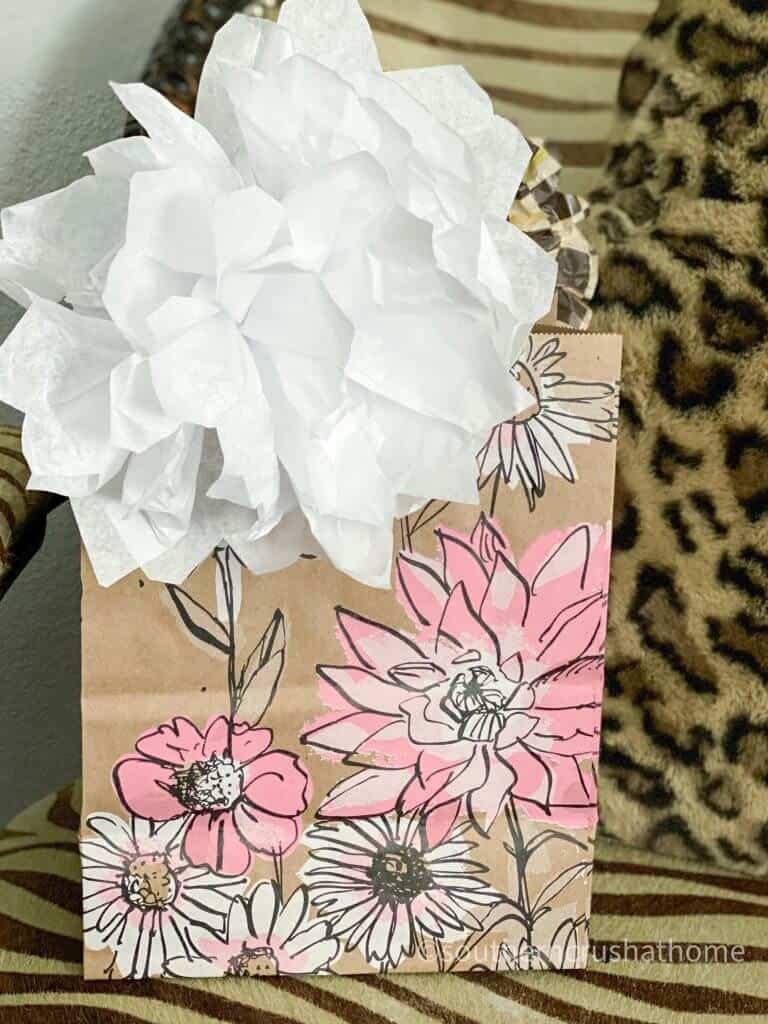 Create a wall calendar
Using a free printable calendar, you can make a wall calendar so that you never miss another important date! If you pair this with an inexpensive frame from the Dollar Tree, you have an instant Dry Erase Board Planner like this one we made together!

Printable tags
Printable tags add a wonderful finishing touch to a place setting as part of a holiday tablescape or a gift tag for a special gift!
Personalized gift card envelope
Never "just" give someone a gift card. Pick out a fun printable gift card envelope and tuck it neatly inside instead. It will feel a lot more personable and look like you spent some time making it special for your loved one.
Labels for "all the things"
This is where things take a turn. Labeling "all the things" can become an addiction. Ask me how… Once you start printing out your favorite labels, everywhere you go you see more and more things you can label! My favorite places for labels are:
spices
pantry
refrigerator
craft supplies
medicine cabinet
file cabinet
shoes
cleaning products
laundry room
Personalized t-shirts
There are fabric transfer sheets you can use to print your printables on in order to create one of a kind designs on a t-shirt, tote bag, pillowcase, or onsie. This is the fabric transfer sheets I have used.
I think you get the point now. Printables are amazing, versatile and downright fun!
If you love printables, you may want to join us over inside my VIP Group where ALL OF MY PRINTABLES ARE FREE~