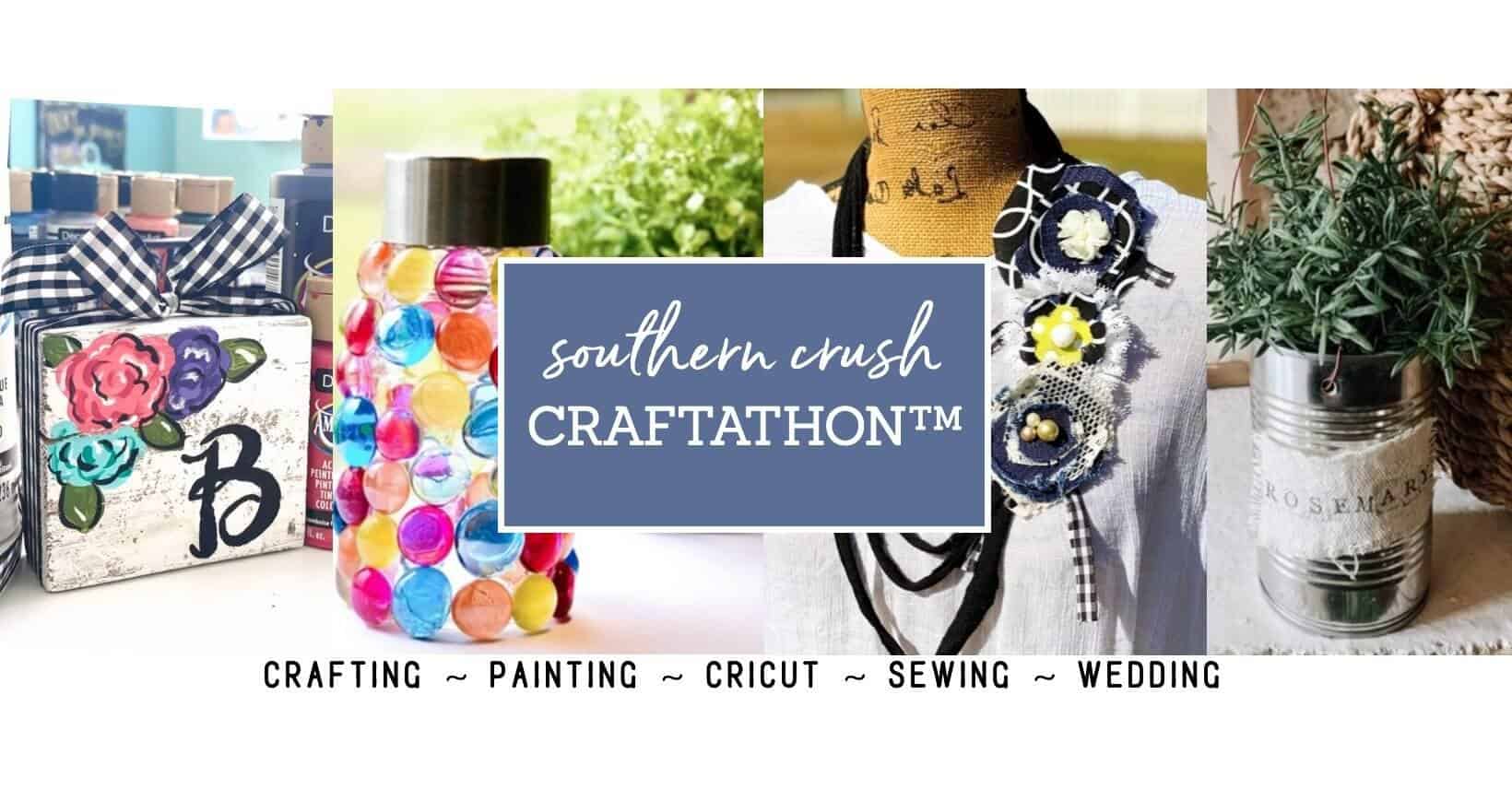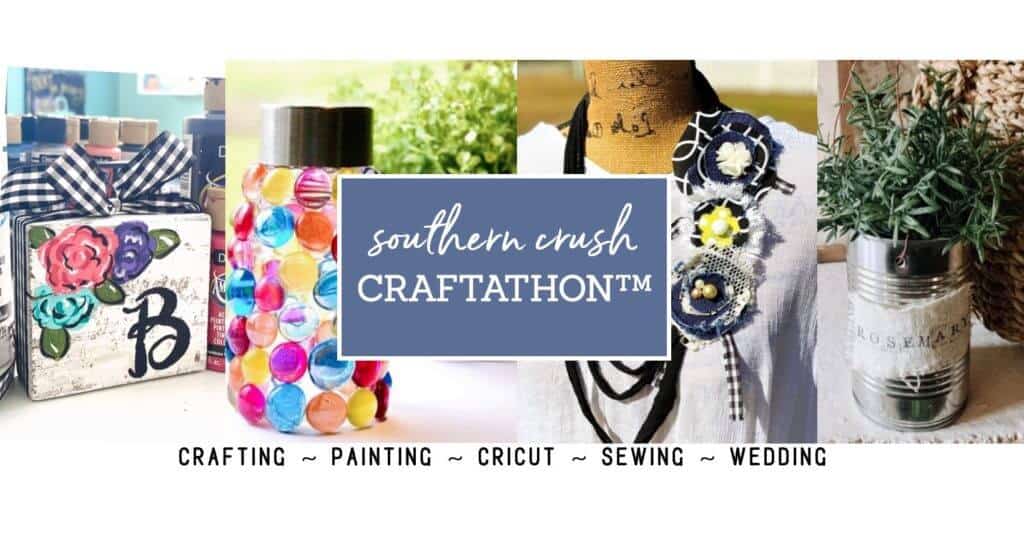 DON'T MISS THESE 5 PERKS

WAITING FOR YOU INSIDE THE VIP CLUB!
It gets lonely creating and decorating all by yourself.
You want a community.
You want fresh creative ideas.
You want collaboration with others.
All on a budget… This is why I created Southern Crush Craftathon™ Creative Club VIP.
Inside of Southern Crush Craftathon™ Creative Club VIP, will be a growing, collaborative, creative community of like-minded women who want to create and decorate with crafts on a budget.
As a VIP, each month, you'll have access to the following:
#1 A weekly celebrity guest crafter will create a craft project LIVE inside the group complete with supply list!
#2 Lifetime access to all videos from every single Craftathon™Event!
#3 Monthly Creative Escape Workshops where you will be introduced to a new DIY technique taught LIVE by me!
#4 Every single Friday is FREEBIE Friday where you are delivered a fresh, new printable or pattern for crafting!
#5 A Monthly Giveaway exclusive to VIP Group members ONLY!
JOIN US TODAY
SEE WHAT THEY'RE SAYING ABOUT THE VIP GROUP…
"There was so much more than I realized! Once I logged in and saw how EASY it was to scroll through the videos and tutorials I was truly amazed! Now … where do I start? Which idea do I start with? LOL"
LISA C.
"I have learned so many neat ideas from this group! Life is hectic, y'all. The diy "motivationals" are a nice reminder to slow down and have fun creating."
CHARLENE K.
"I love this group! All the crafts are fun and reasonable. I love watching the videos and learning new crafts!"
KATRINA W.
"I love this group. We can share our projects and see if we need help. This group helps me a lot and it's like we are family. "
CHRISTINA A.
"This group is the best. It's a family crafting together!! So much fun!!"
DIANE W.
"Such a fun group…DIY's, guests and great decorating ideas!!"
DEBBIE H.
"Joining the craft club community and meeting other people sharing what we love to do is my favorite part!"
LAURA B.
What You Get as a VIP for only $24/month:
Weekly "live" DIY crafting guests where we work on projects together, laugh & relax
Community of awesome DIY sistas to share your creations with
Exclusive 'LIFETIME' access to all Southern Crush Craftathon™ events
Exclusive club VIP discounts on creative supplies when available
New FREE Printables shared weekly on Freebie Friday
This is a no obligation, this is a "CANCEL ANYTIME" group.