21 Creative Ways to Repurpose Old Ornaments
Before you throw out those old ornaments, here are 21 creative ways to repurpose them and make your home look even more festive for the holidays. Whether it's adding a little bit of sparkle to your table or giving an ornament a new purpose by making it into a wreath, these ideas will help you get rid of that clutter and add some extra holiday cheer.
Glue ornaments to a canvas for a fun whimsical look
This is so much fun to make and anyone can do it! Think of all the possiblities besides just a christmas tree shape.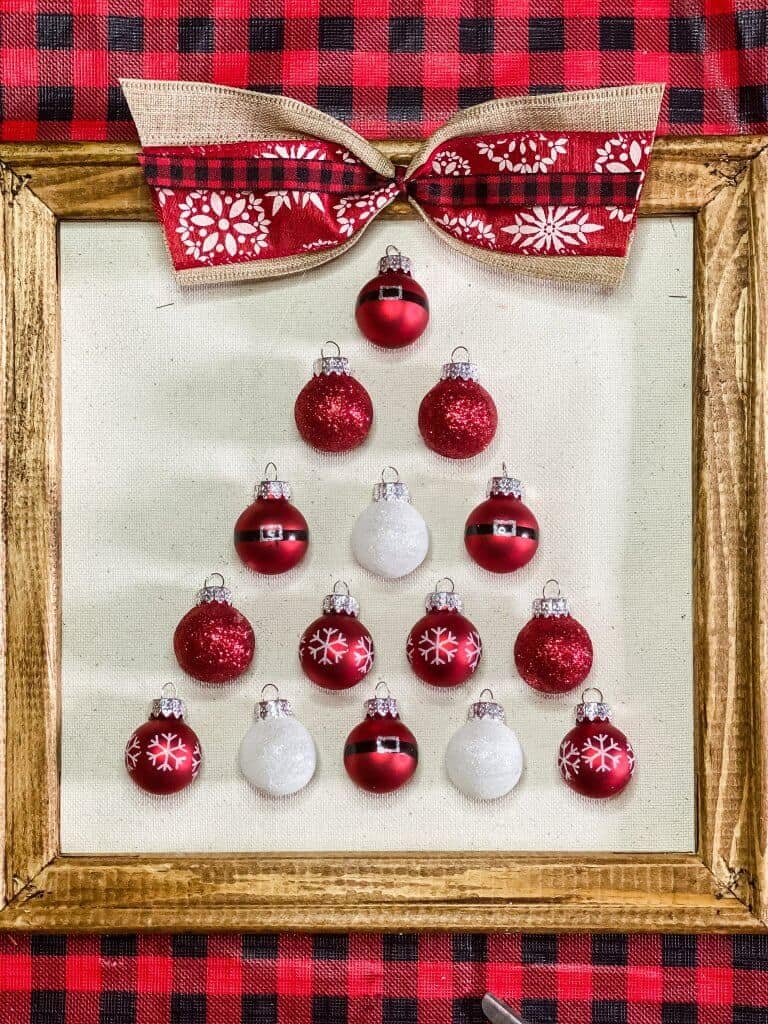 tuck ornaments into a bookcase or shelf for a pop of color
Ahhh! These gorgeous subtle pops of blue and silver and gold compliment this bookshelf perfectly. They draw me in and make me want to grab a book and curl up near a fireplace. How about you?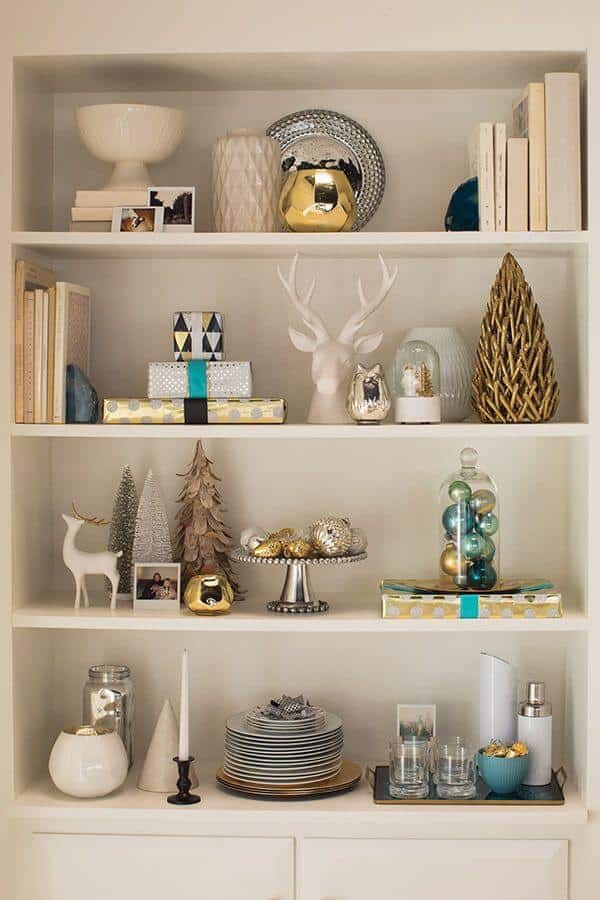 fill a dough bowl with ornaments and add fairy lights
This has to be one of the easiest ways to create a statement piece for your holiday tablescape. Grab a dough bowl or any bowl for that matter, toss your ornament balls in and add some batter powered fairly lights! Viola! Instant decor.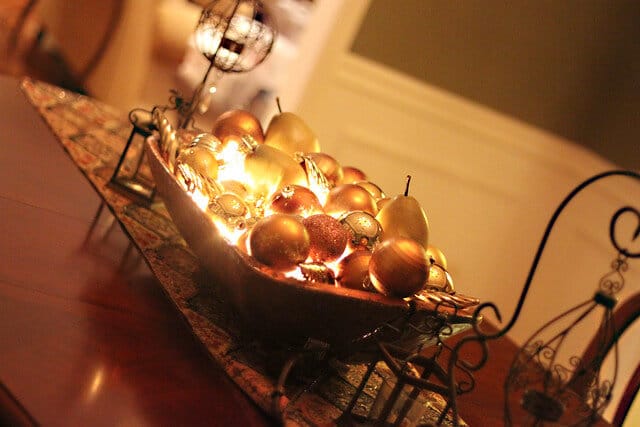 hang VARIOUS COLORED ornaments from a window WITH RIBBONS
Hanging ornaments by ribbons or twine from your window does two things… it makes those inside happy and it make those outside looking in happy, too! I love this idea.
ADD ORNAMENTS WITH RIBBON TO THE BACK OF DINING ROOM CHAIRS
The backside of dining chairs is often an overlooked opportunity to add an extra touch of color and whimsy. Adding ornaments gives them the sweetness they need. Try this.
place old ornaments on a doorknob for an unexpected touch
Cluster some ornament balls on a ribbon and tie to any door knob for an unexpected but appreciated touch of holiday spirit. Such a fun idea.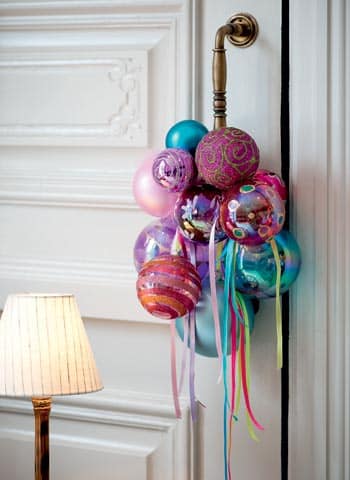 create a holiday centerpiece with old ornaments
Ornaments, ornaments, and more ornaments, oh my! Add them to a cake plate as seen below or a candle stick or simply toss them about the center of the table. They are sure to please your guests.
create an unforgettable place setting with ornament napkin rings
Add a few small ornaments to a ribbon for a quick DIY napkin ring that your guests can take with them when they leave. Boom!
add ornaments to create a one of a kind holiday wreath
Grab a wreath form and a glue gun and get to work with your old ornaments. The more colorful the better! I love the way this one turned out with all the vintage ornaments.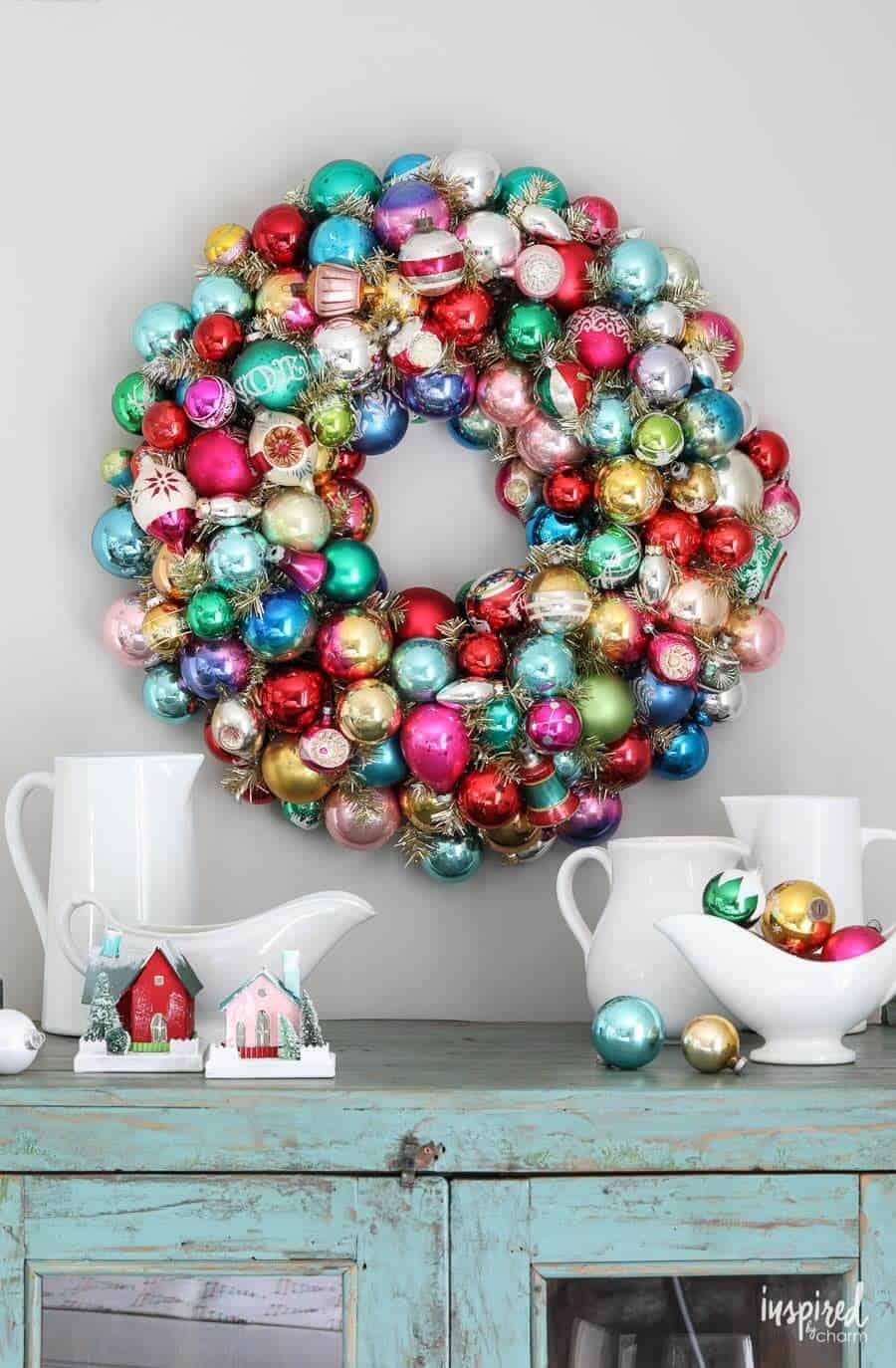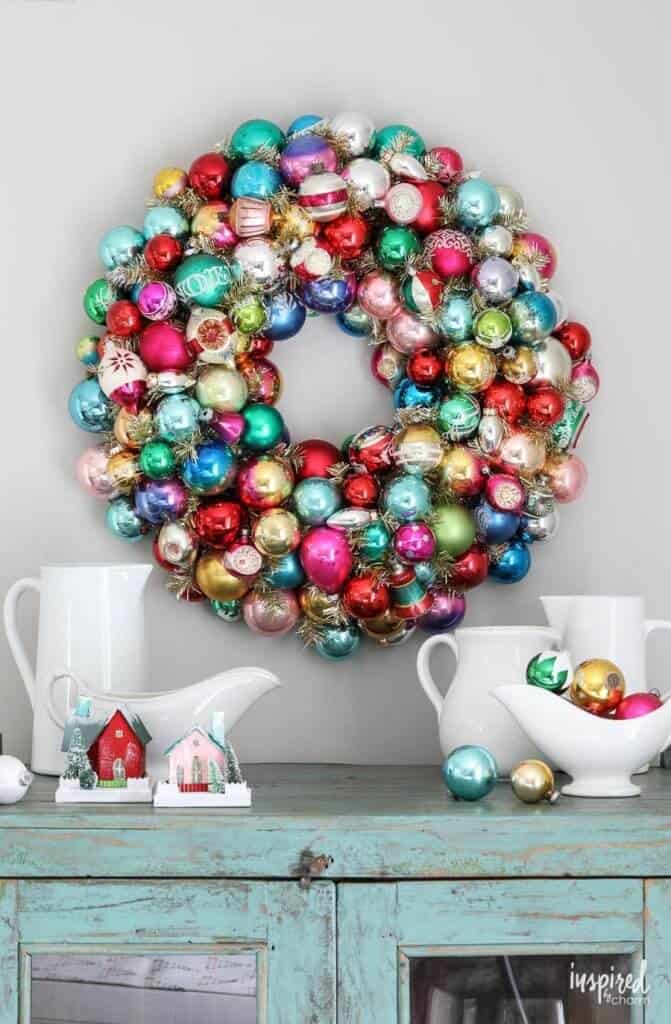 make an ornament finial for a lampshade
Make a one of a kind finial for your lampshade out of an old ornament. This is a fun and unexpected way to use ornaments other than the Christmas tree.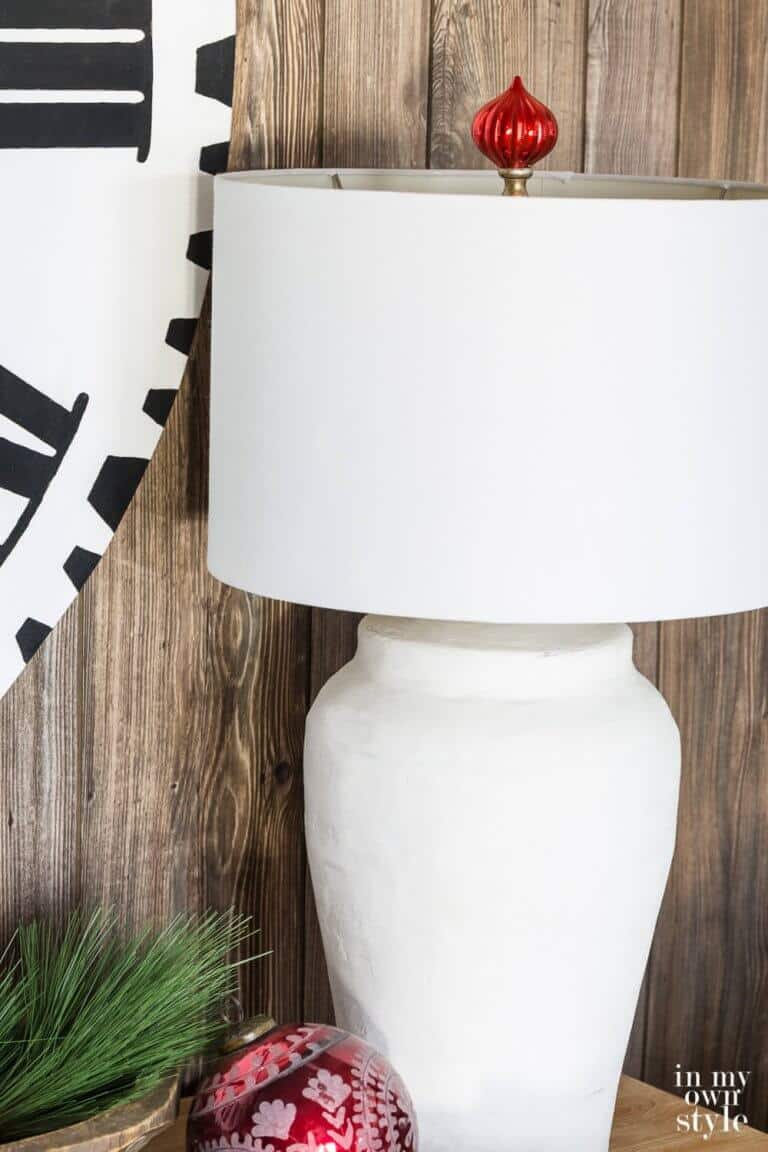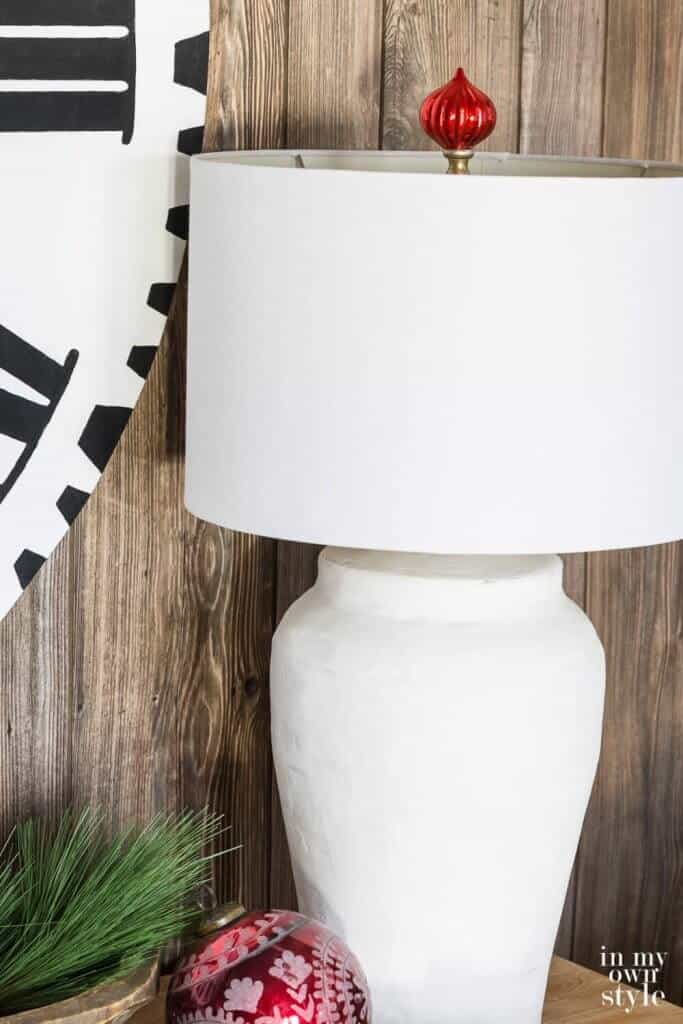 hang ornaments various at heights from a light fixture or chandelier
Hang different shapes and sizes and colors of ornaments at varying heights with ribbon from your chandelier or light fixture. Such a pretty way to decorate for the holidays.
make individual place card holder for a festive holiday table
Make every one of your holiday guest feel special with their own unique ornament place card holder. Get creative and let your guests take their home as a parting gift.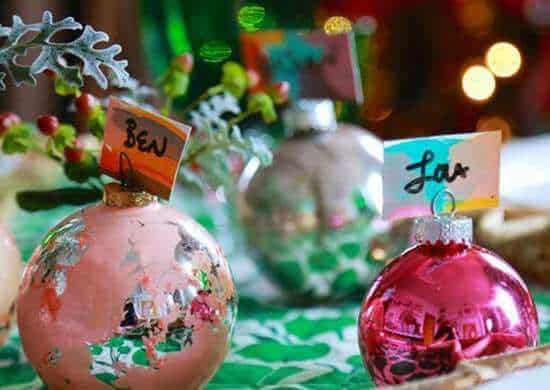 add old ornaments to a staircase for decoration
Wow your guests with this fun idea. Hang larger ornaments from the stairway with different colors of ribbon at different heights. Add greenery if you wish.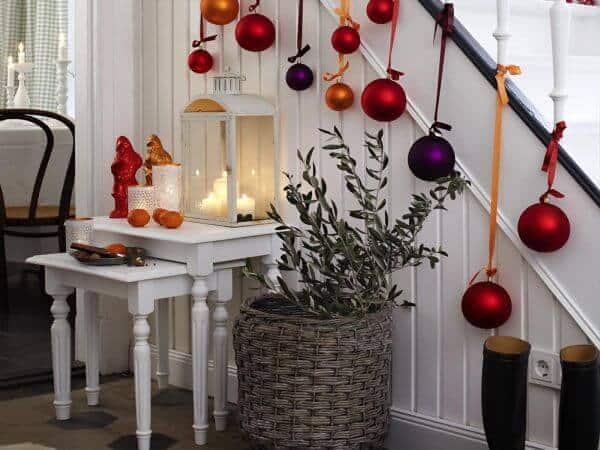 hang ornaments from an indoor plant for year round holiday spirit
Keep up the holiday spirit year round by decorating your indoor plants with ornaments.
make your own christmas ornament garland
Using some twine or fishing wire or even ribbon create your own Christmas ornament garland by stringing them together in any order you please. Hang from a window, a mantel, or a banister or over a doorway.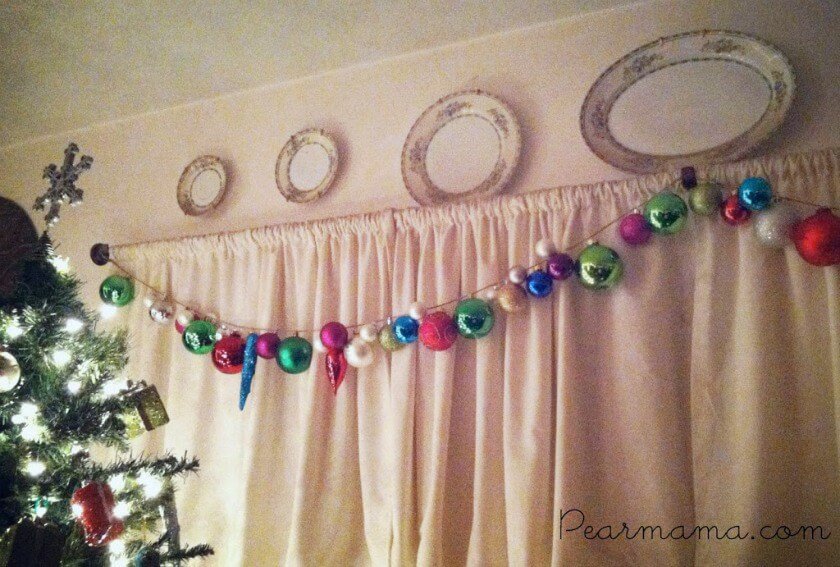 Craft little miniature vases from old ornaments
How sweet are these little ornament vases? Match your party's theme or make a single one as a gift.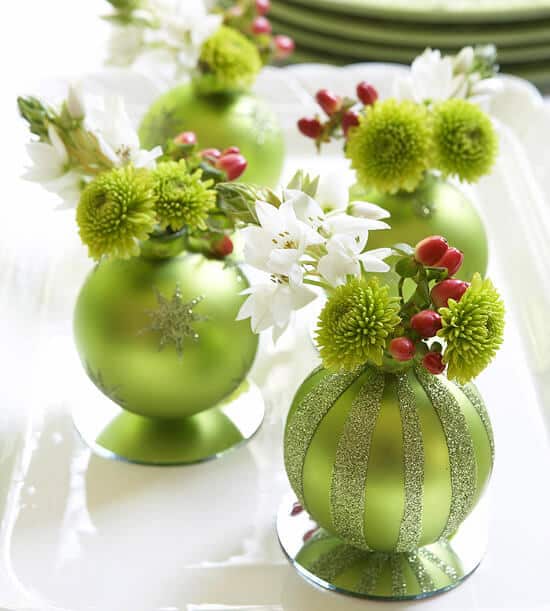 embellish your gift wrapping with old ornaments
Gift wrapping doesn't have to be boring or expensive when you utilize what you already have. Use old ornaments on your bows to add that something extra.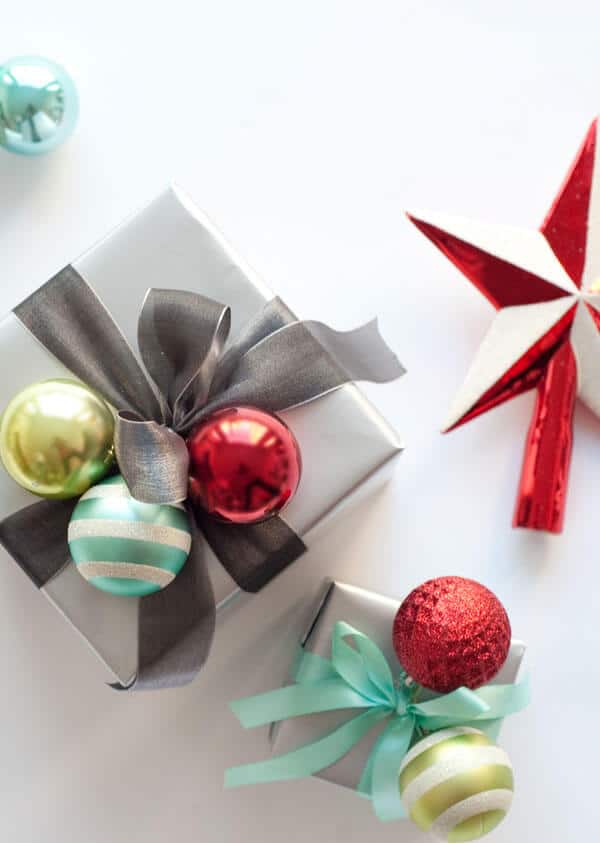 add a few old ornaments to a three tiered tray
Decorate a tiered tray with ornaments. Any color, any size and any shape goes for this project. Get creative and place on your counter or use as a centerpiece.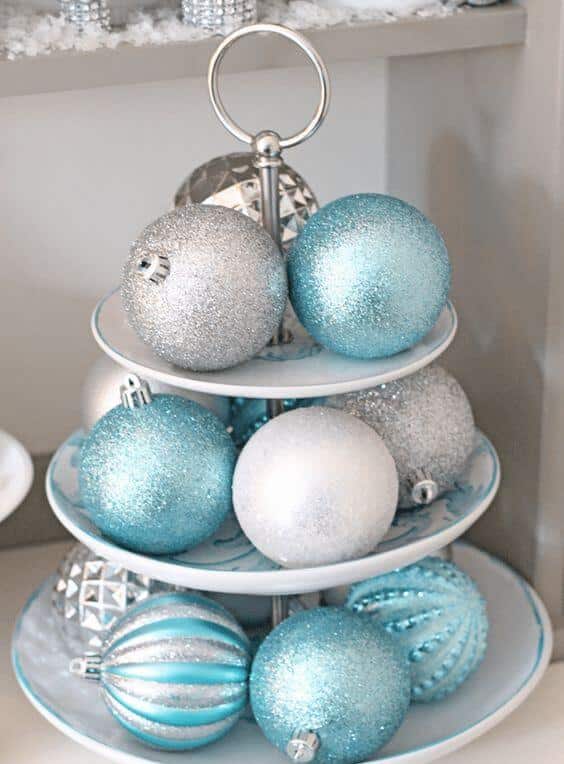 make a mantel shine with adding of ornaments
Adding ornaments to your mantel can make all the difference. Tuck them under greenery or place them next to a stack of books. Either way, they're sure to add just the right amount of color.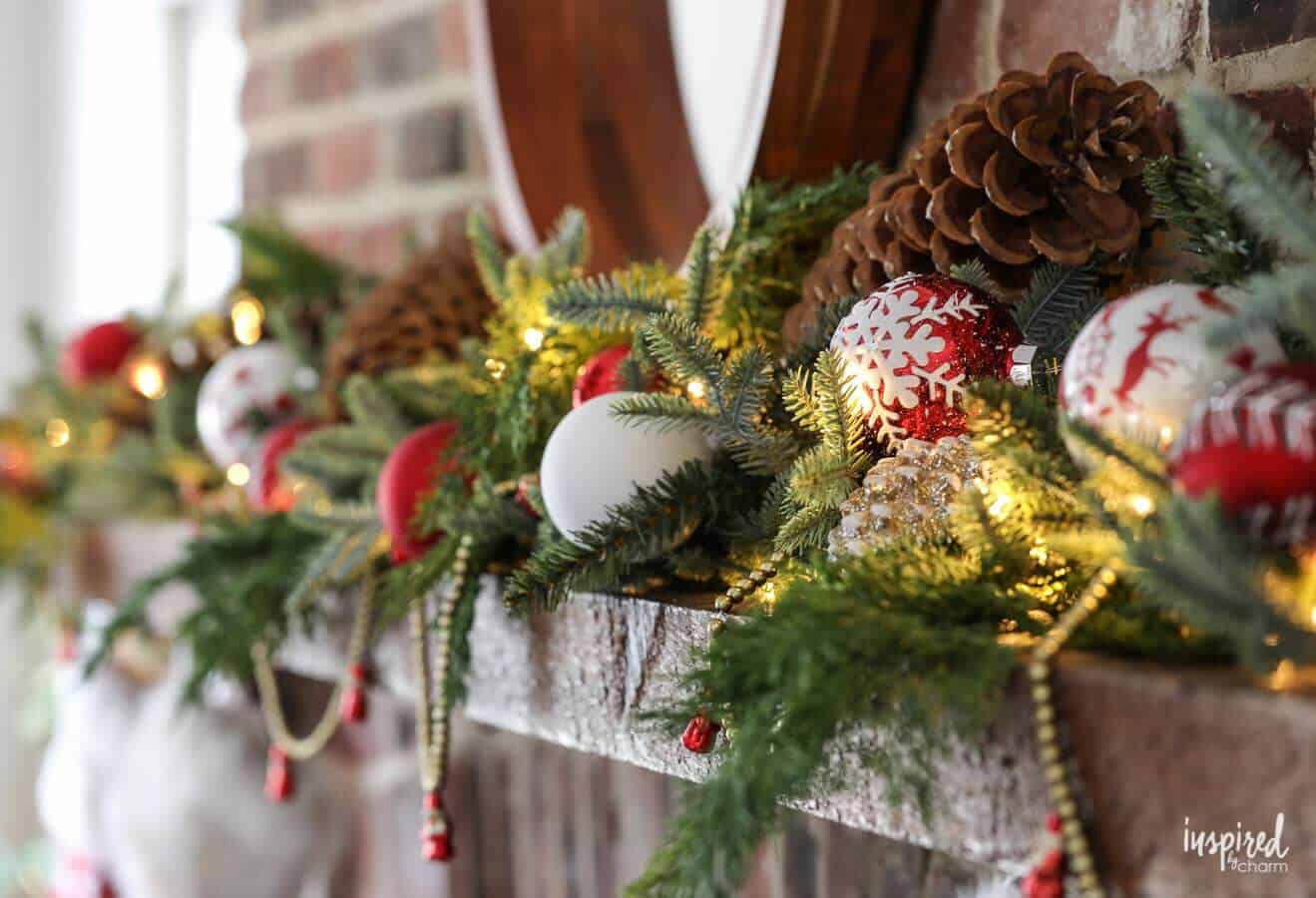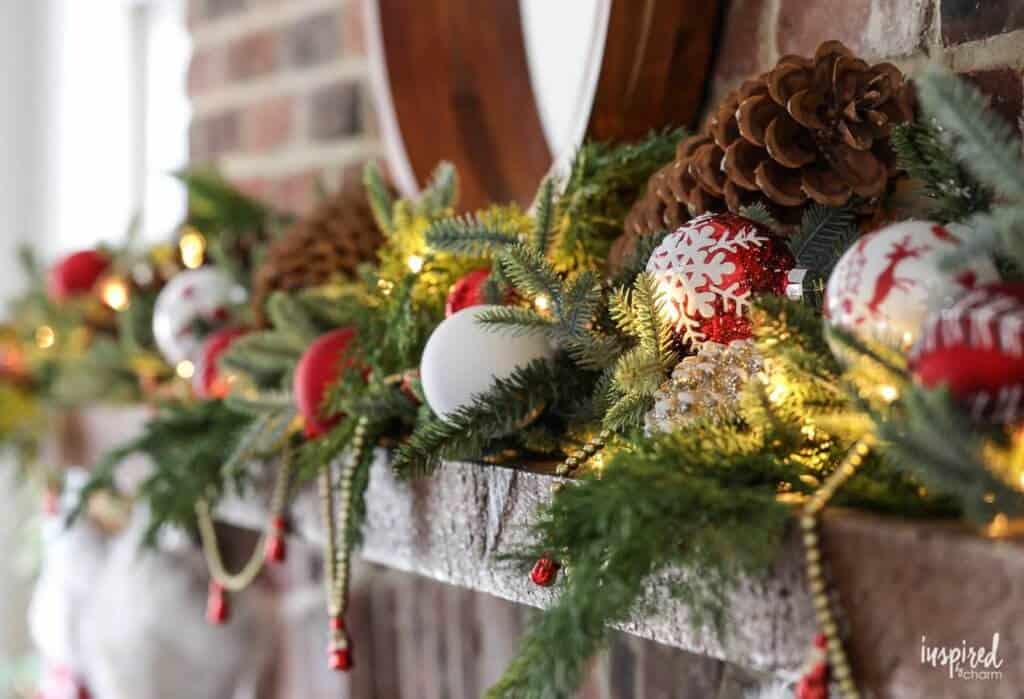 craft wine glass candle holders with ornaments
Try your hand at this easy DIY project using wine glasses and small assorted ornaments. Create a one of a kind ambiance for a soft and glowing centerpiece.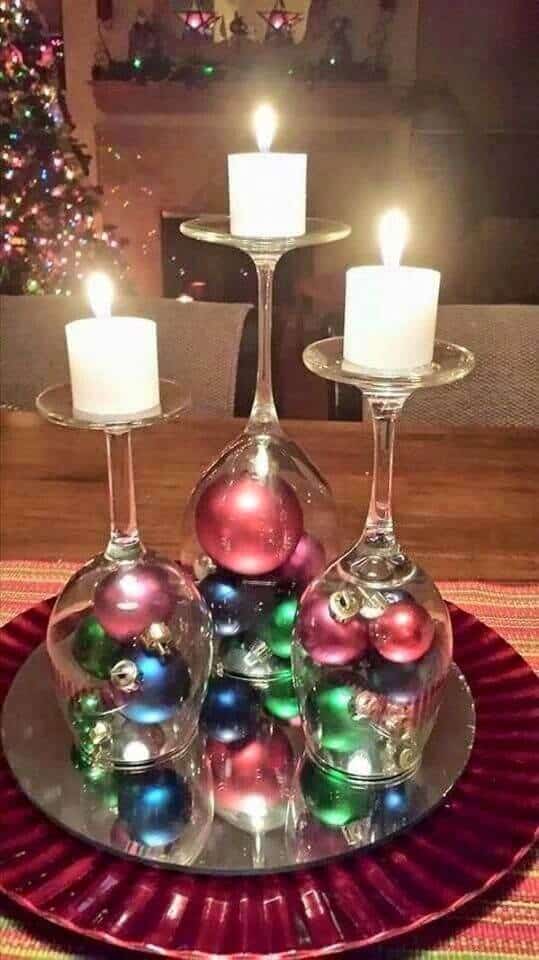 frame some old ornaments in the shape of a tree for instant art
Easy artwork is my favorite and it doesn't get any easier than simply framing ornaments. Create the shape of a tree or go in rows; either way, this look is sure to get them talking!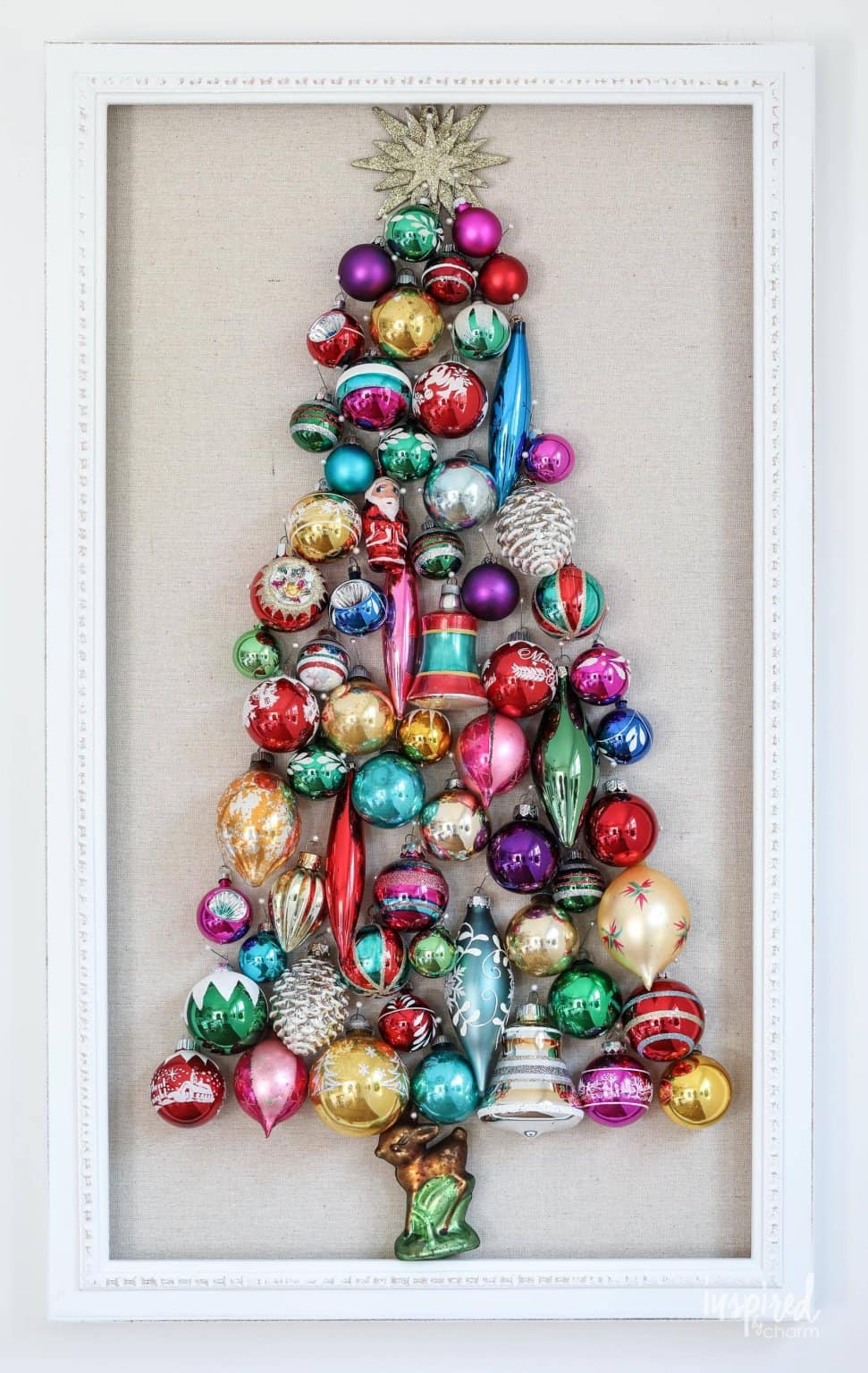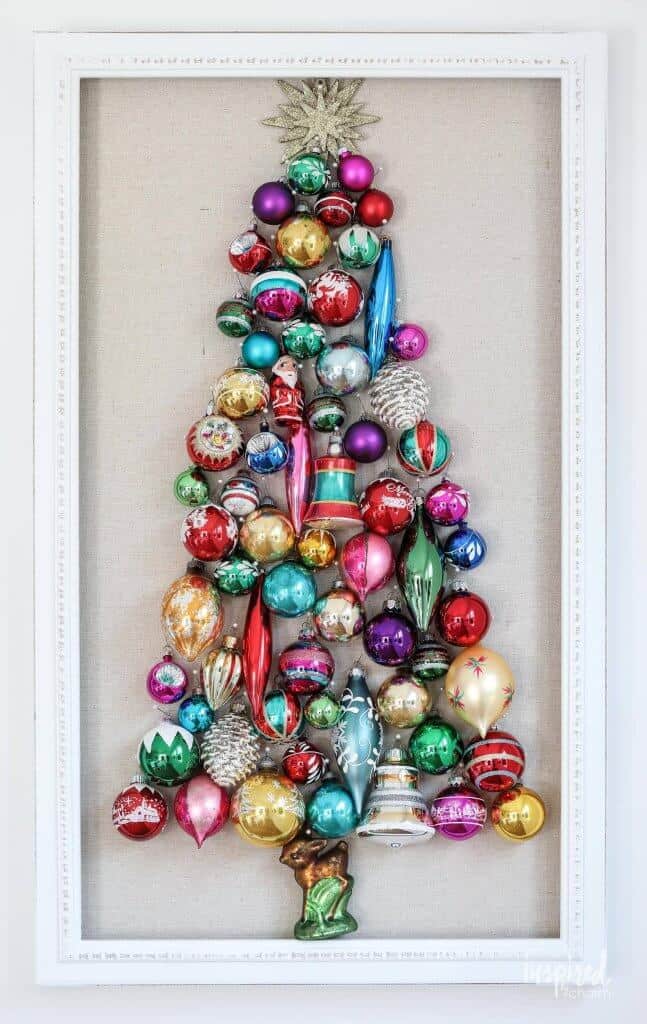 So you see? There is no reason to toss those old ornaments! Repurpose them instead. Which of these was your favorite repurposing idea? Let me know in the comments below.
Have you seen these DIY ornaments?
If you like repurposing; you make like these upcycled DIY's!
Let's stay in touch! Subscribe TODAY…