Not every DIY enthusiast has been inside of a Dollar Tree store before. If that's you, you are sure missing out! There are an unbelievable number of crafting supplies that Dollar Tree offers, and yes, each one is just a $1 dollar! I can't wait to share with you these 12 Dollar Tree craft supplies that I believe can be used for any DIY project!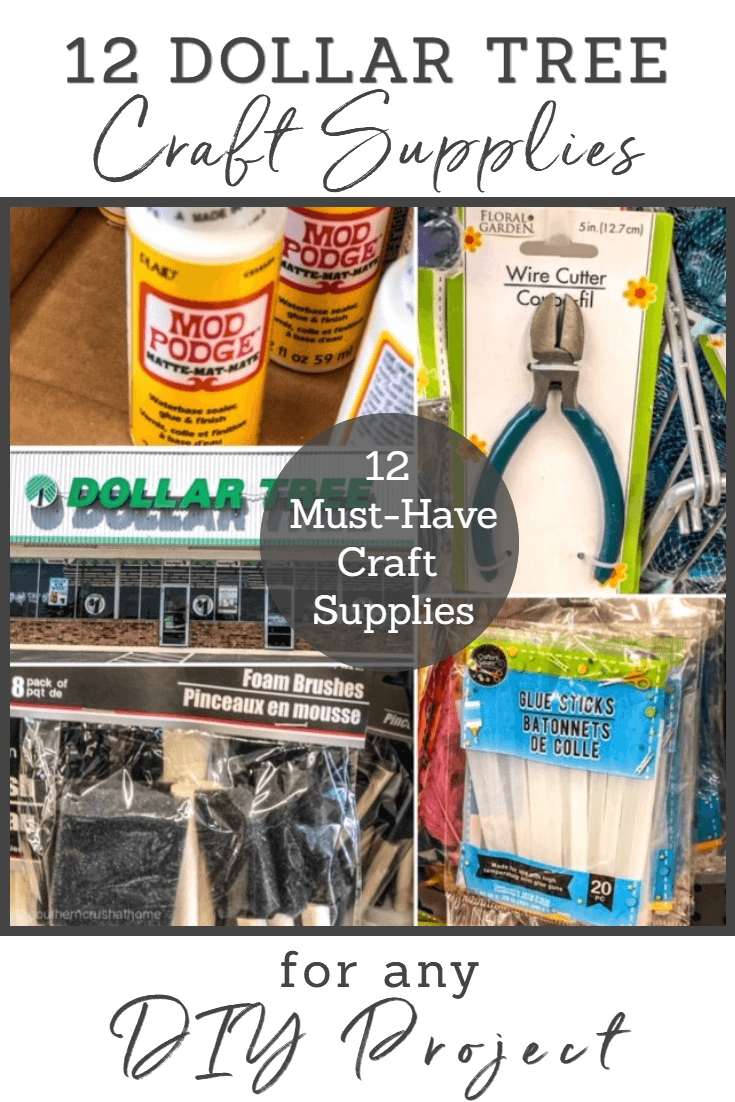 >>>BE SURE TO PIN THIS FOR LATER!<<<
12 DOLLAR TREE CRAFT SUPPLIES FOR ANY DIY PROJECT
1. GLUE STICKS
While you may not always remember to keep them nearby while crafting, glue sticks are a staple for any natural DIY crafter. In fact, I use hot glue so often, that I invested in my own CORDLESS GLUE GUN recently and I absolutely love it!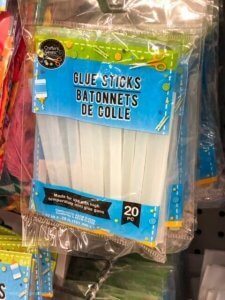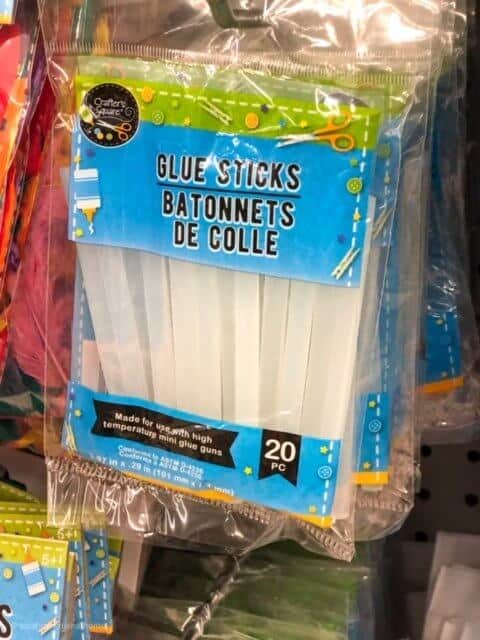 2. CRAFT STICKS
While we are on the topic of "sticks", I may as well include good old trusty craft sticks. These are one of the first supplies I remember using as a little girl and boy did it seem like we use them on just about everything! LOL! Regardless, craft sticks have been so handy to have around for:
stirring small batches of paint
bookmarking a page in a book
labeling a plant
fixing a wobbly table
staining and using in a project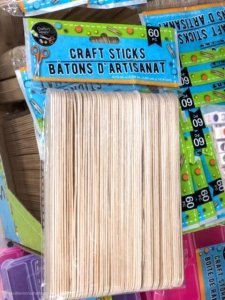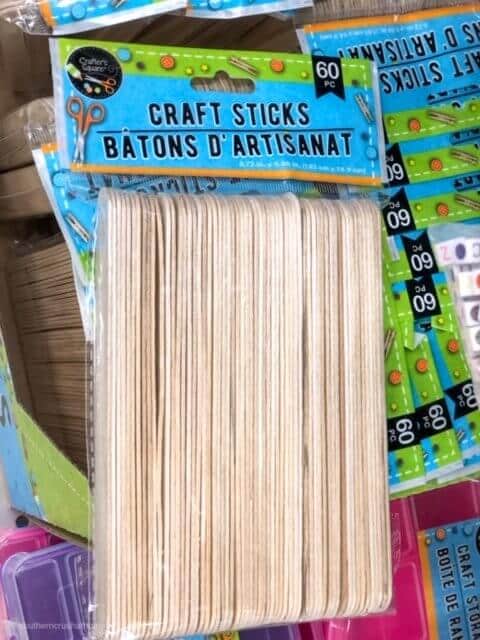 3. MOD PODGE
Before I began to actually do craft projects myself, I had never even heard of mod podge! Ha! I thought the world of decoupaging was a complete mystery. Once you start using it, you're hooked and can't stop thinking of all the projects you can do! Most of the time, it only takes a small amount to complete your DIY project and that's when these small bottles of mod podge come in handy at only $1!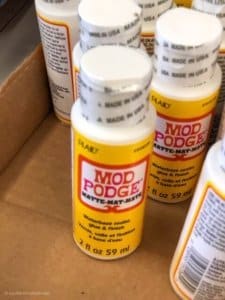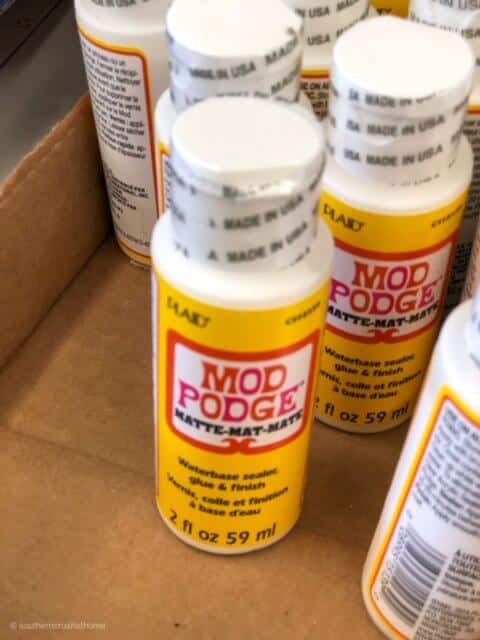 4. GLUE DOTS
Wait, did I just say glue "dots"? Yes, yes I did! These are also a newly discovered item for me to use on projects like my recently posted Easy Cabinet Declutter project! They are basically little dots of melted glue that you can use like heavy duty stickers anywhere you need to glue something down. Glue dots are awesome!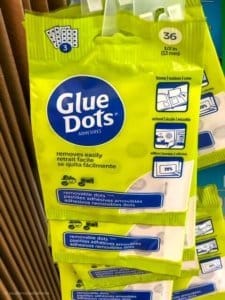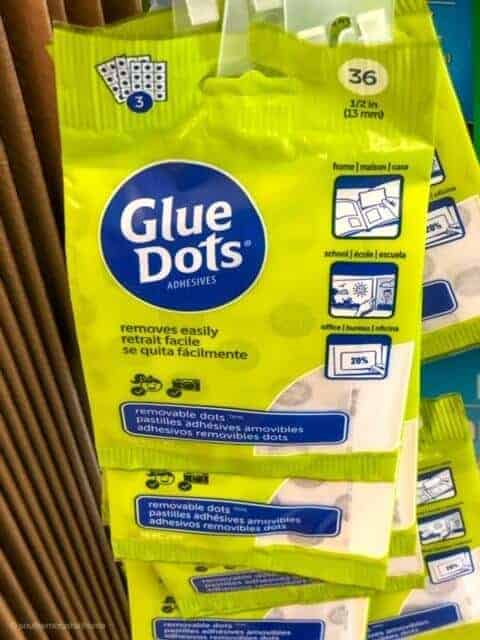 5. WIRE CUTTERS
This must-have tool is over on my list of "DIY Must-Have's"! I use mine on almost everything, not just wire. I remember wishing I had it with me when I made the "DIY Stick Photo Frame" project… just trust me and get yourself a pair of wire cutters! It's a no-brainer for only $1!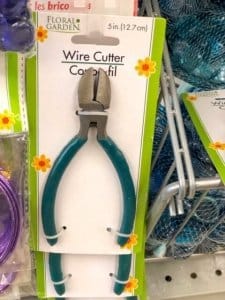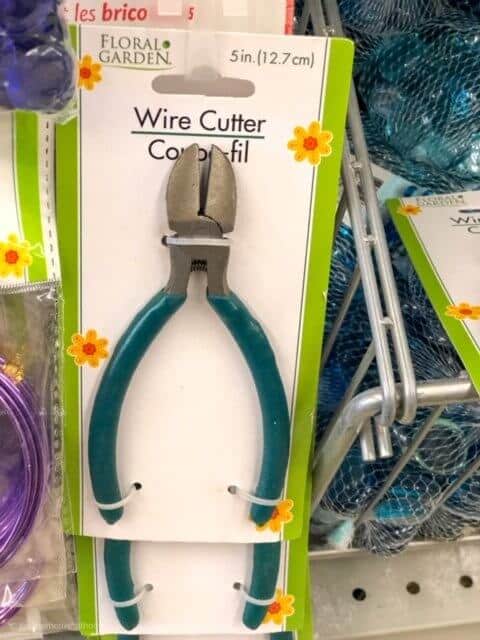 6. WREATH FRAMES
Wow! Just Wow! Wreaths are pretty much one of the most fun, go-to projects on any DIY crafter's list. When you make as many of them as I do, it's a true 'find' to see them here for only $1 each! Choose between two sizes of wire frames or choose a grapevine one instead. So fun to create with these wreath frame forms already done for you!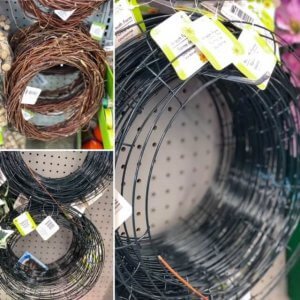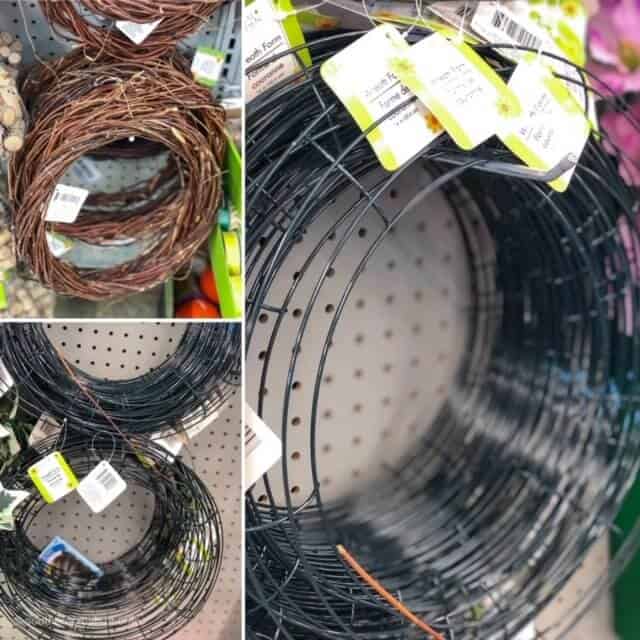 7. PLASTIC PAINT TRAYS
These are the handiest little trays! I'm all for saving money and so I used to simply use paper plates to put my paint on; however, after discovering these little plastic paint trays everything has changed. They come six to a package and if you just wash them after you use them, you will NEVER run out! I figure you save money and waste less paper; therefore, you're saving the planet! LOL! Try them for yourself.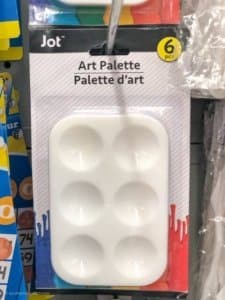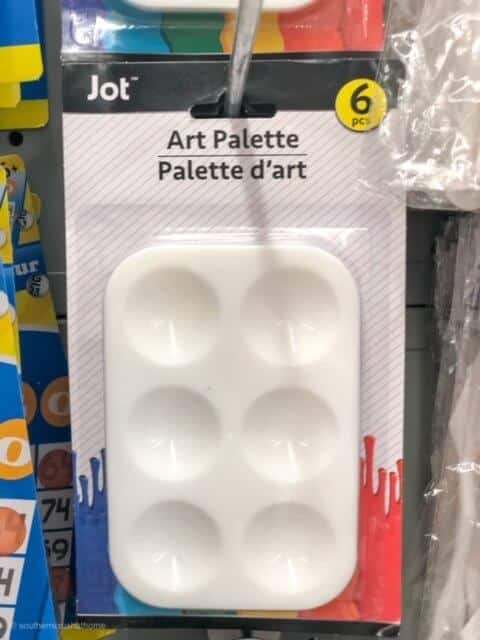 8. FOAM BRUSHES
Foam brushes are a crafter's best friend. They are so versatile and I use them on everything–glue, paint, decoupage, sealer, etc. The list goes on forever. It's super awesome to have them come in this variety package of different sizes, too! You never know when your DIY project is going to require a small foam brush or an extra large one. It's such a bargain to grab these for only $1!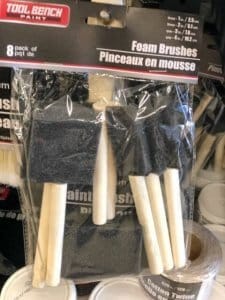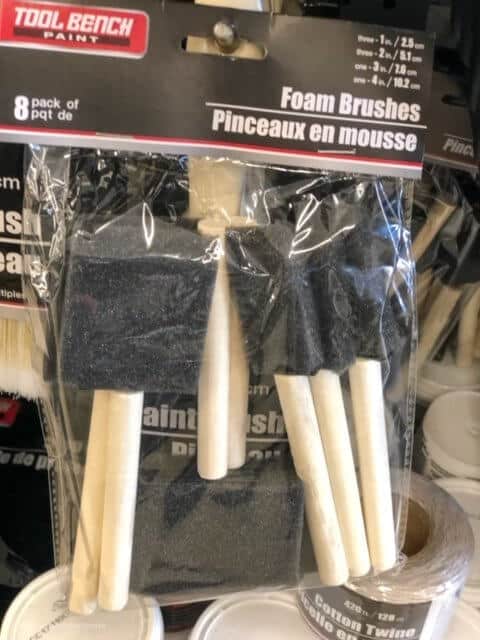 9. ZIP TIES
Hmmmm. This sounds like an odd supply for a crafter, but not really. I use them all the time when making bows! They are super handy and keeping the bow in shape permanently. Zip ties are just one of those things that you never know when you're going to need them, but when you do, you're super thankful to have them! Grab a bag and stash it in your craft closet–trust me!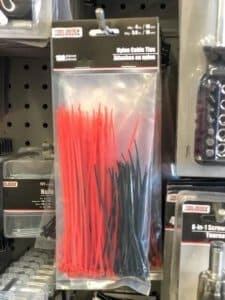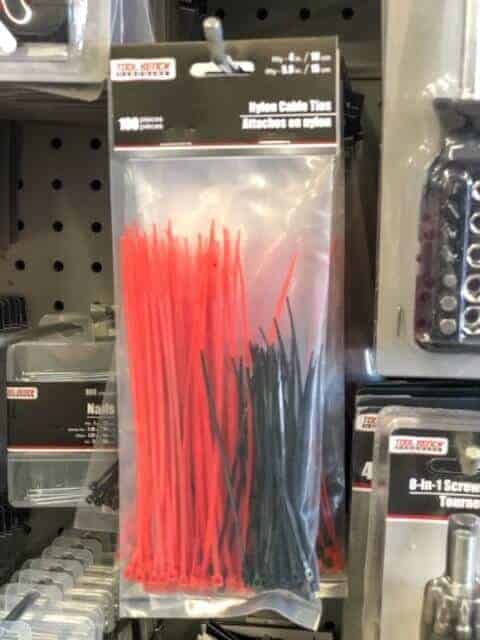 10. SHOWER CURTAIN LINER
Shower curtain liners make the best drop cloths! You can use them underneath all of your messy paint projects, like the one I did here painting Colorful Book Decor! They are great for catching wood shavings and overall messes. You can cut them down to the actual size you need for your project. When you're finished, you can either wipe them down or toss them and start over! I love it!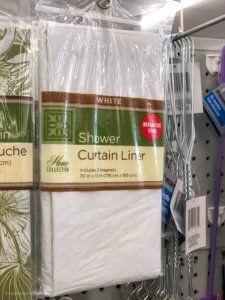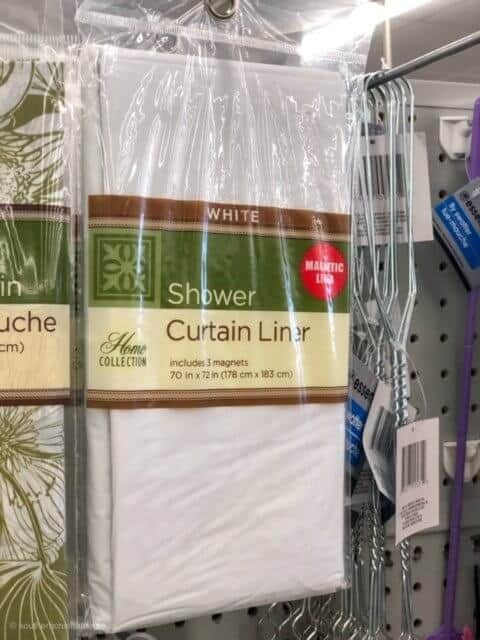 11. JUTE TWINE STRING
Since I don't ever know the exact name for this supply, I'm just naming it three names. Jute Twine String. LOL! This is one of my favorite things to use for projects that are all things farmhouse. I used jute in one of the most popular crafting projects I did making hand-made wooden beaded tassels and then we sold them over in the online shop here. Basically, jute is a staple for any DIY crafter!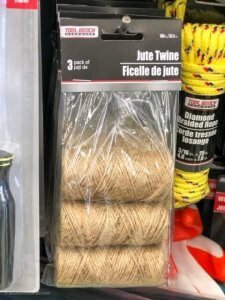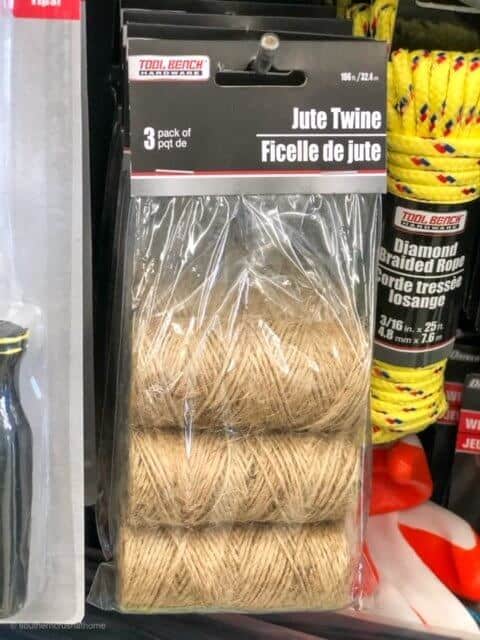 12. KRAFT PAPER BAGS
How fun is it to gift someone a hand-made item when the bag is just as cute as the gift? These inexpensive kraft paper bags are just what the 'crafter' ordered! First of all, they are super cute just as they are. However, with a little stamping, gluing, stenciling or painting, they can be made to be even cuter! I decorated a plain kraft bag in a tutorial here. The possibilities are endless! Grab these while they last at only 2 for $1!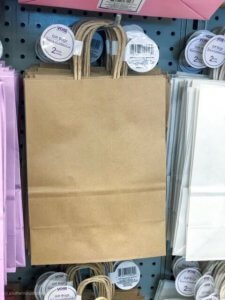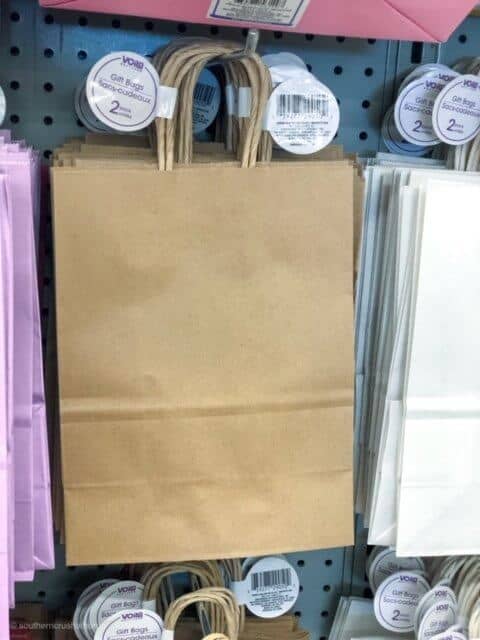 DOLLAR TREE WRAP UP
It was so much fun to put this post together for you. I hope it inspires you to go out there and stock your crafting closet up with these 12 'must-have Dollar Tree craft supplies!
>>>Leave your thoughts below in the comments please… BTW— Life is short—Enjoy the mess!
**P.S. Please join us over on our
Facebook Page
to see more fun projects "Live".