DIY Ribbon Storage Rack Idea
My love for ribbon is real, but it was totally getting out of control and taking over my craft room. Thankfully, I now have a place for my ribbon stash with this quick and easy DIY ribbon storage rack idea.
I've been wanting to organize my ribbon forever. You know I love to make pretty bows and have quite a bit of ribbon. But, it was always in different spots. There is nothing worse then trying to find that perfect piece of ribbon when you are in the middle of creating. So I'm thrilled to now have the perfect spot to organize it all.
WHAT YOU'LL NEED TO MAKE a diy ribbon storage rack
Allen Wrench – included with storage rack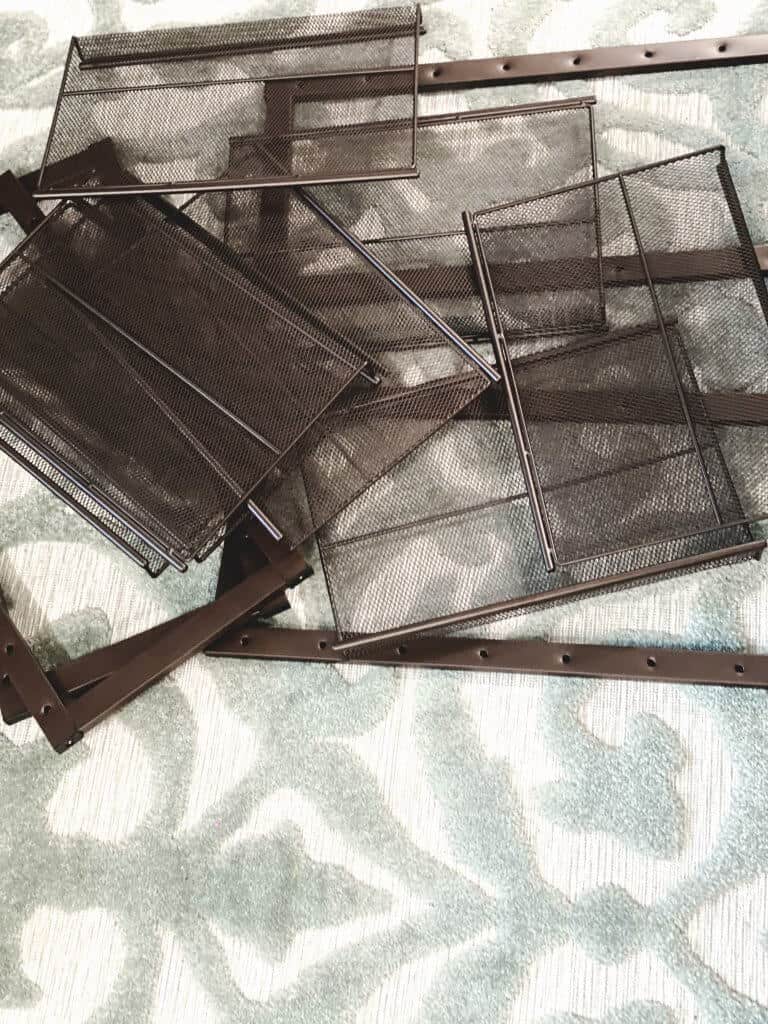 HOW TO MAKE A DIY RIBBON STORAGE RACK
This ribbon storage rack is super easy to assemble. We used the Allen wrench that came with the storage rack.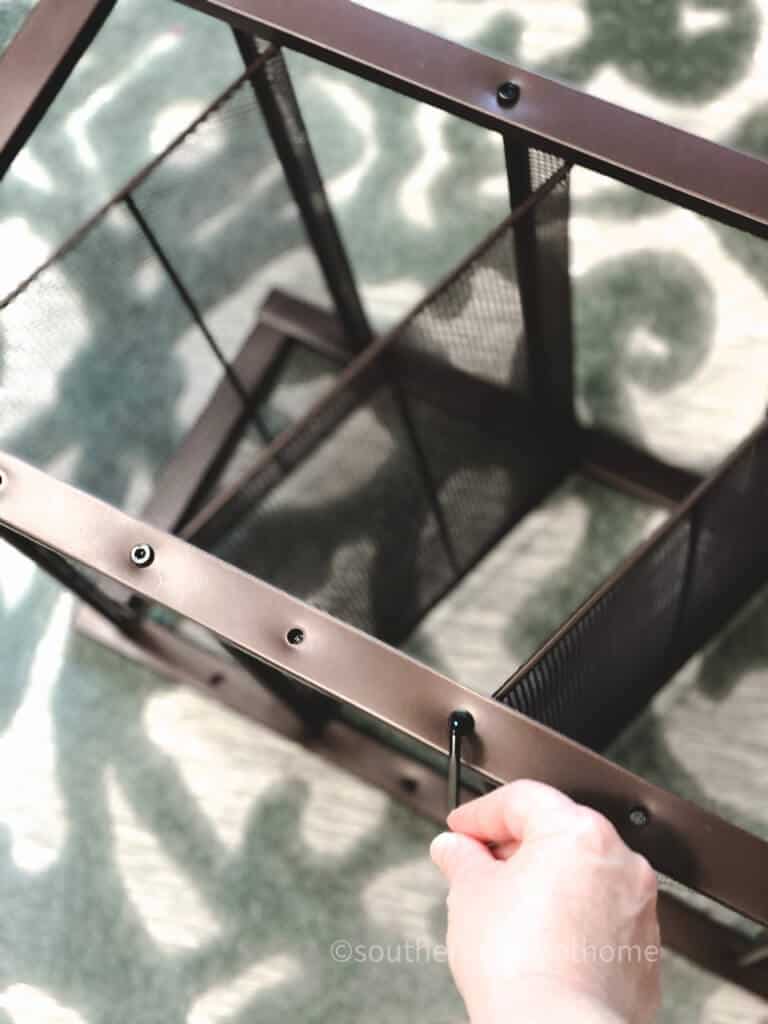 The directions couldn't be any easier, and it took only about 30 minutes to put together.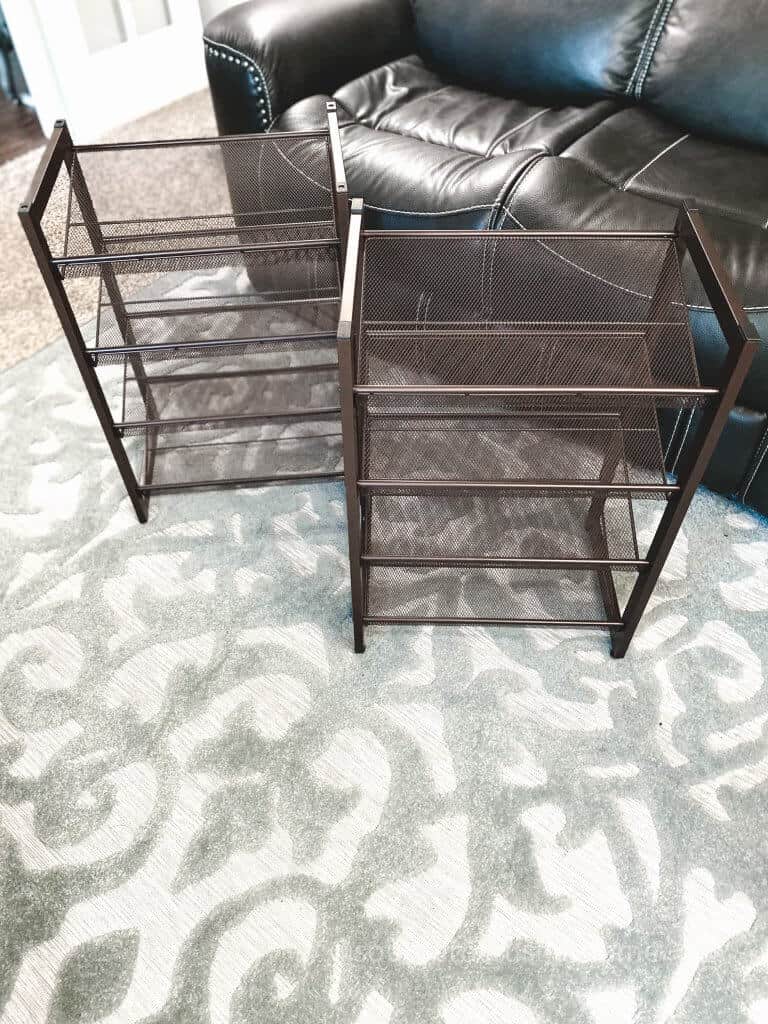 You can keep the racks separated into two smaller racks, or place them on top of each like we did using the clips that came with it. A great way to save on storage space is to go vertical. It frees up valuable floor space.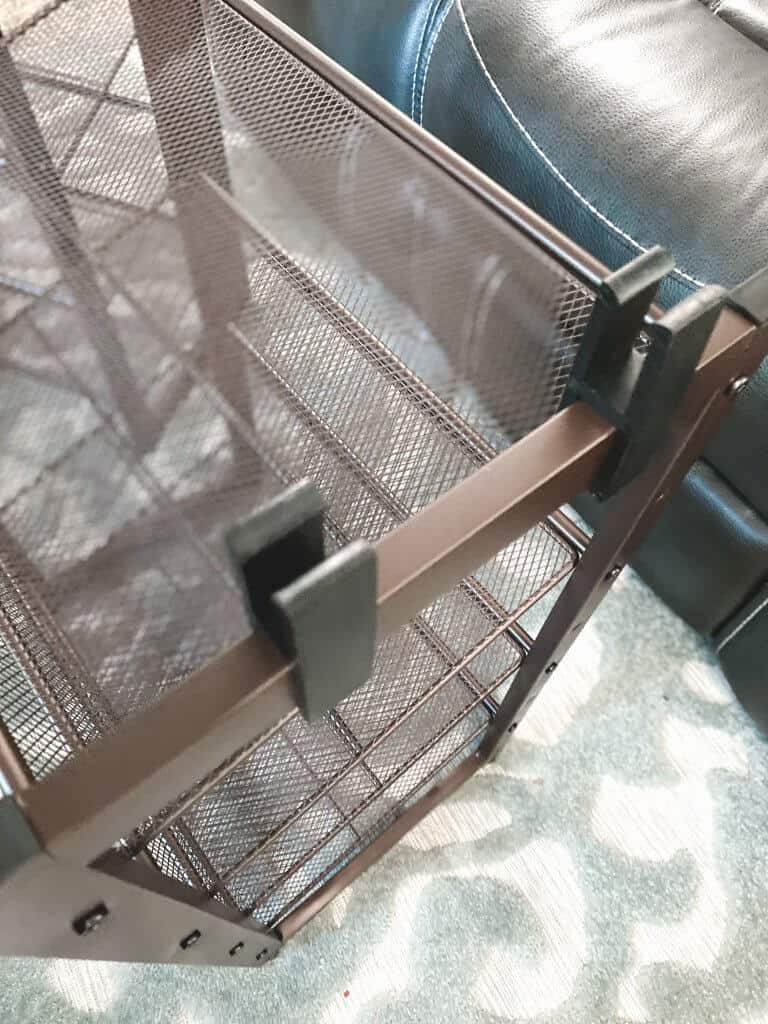 It's light enough to easily move around your space if you need to.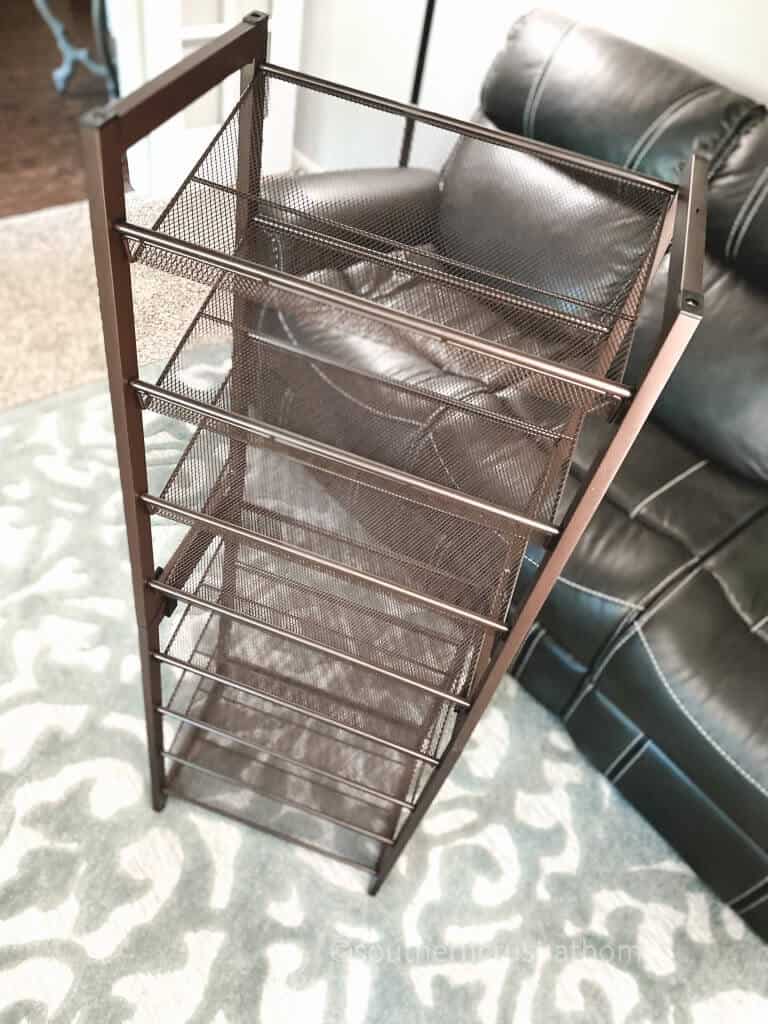 All that's left now is to set up your ribbon rack in your craft room, or office. This is a close up of how the shoe rack is tilted and has the perfect edging to keep your rolls of ribbon at an angle.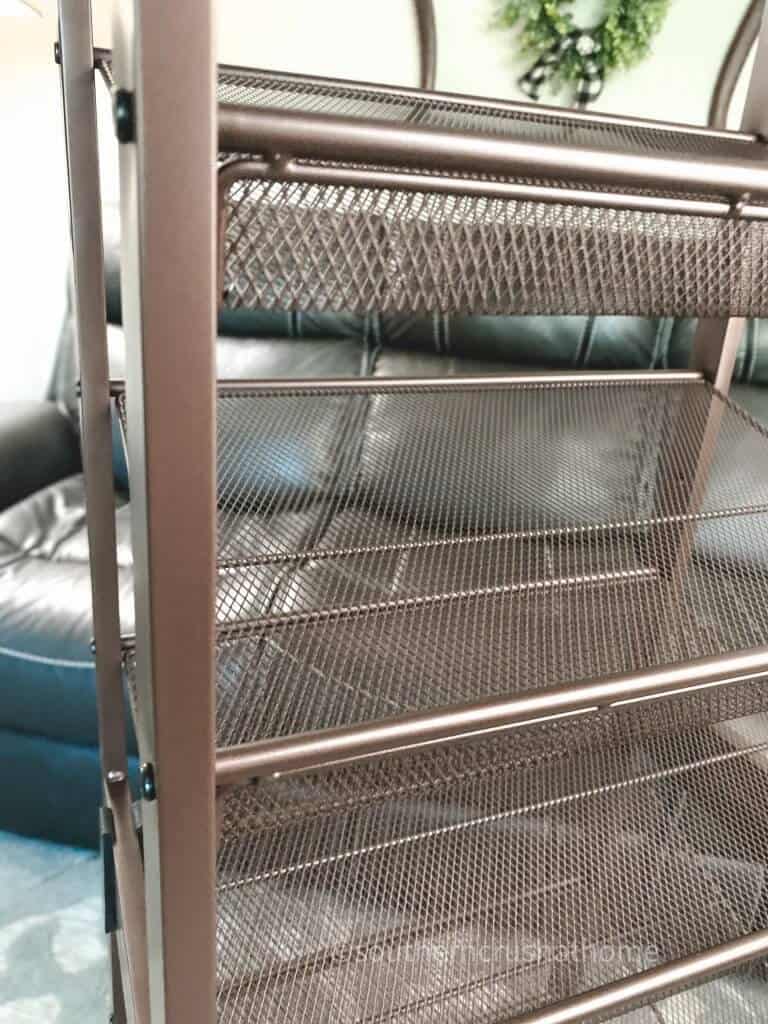 DIY Bow making Ideas
Now that you have your ribbon organizer all put together, it's time to add your beautiful ribbon. One of the reasons I love this organizer is there is plenty of room for ribbons of all shapes and sizes. Before we take a look at how I organized my ribbon, I wanted to share a few of the DIY bow styles that I've made.
One of my most popular is this pretty DIY messy bow: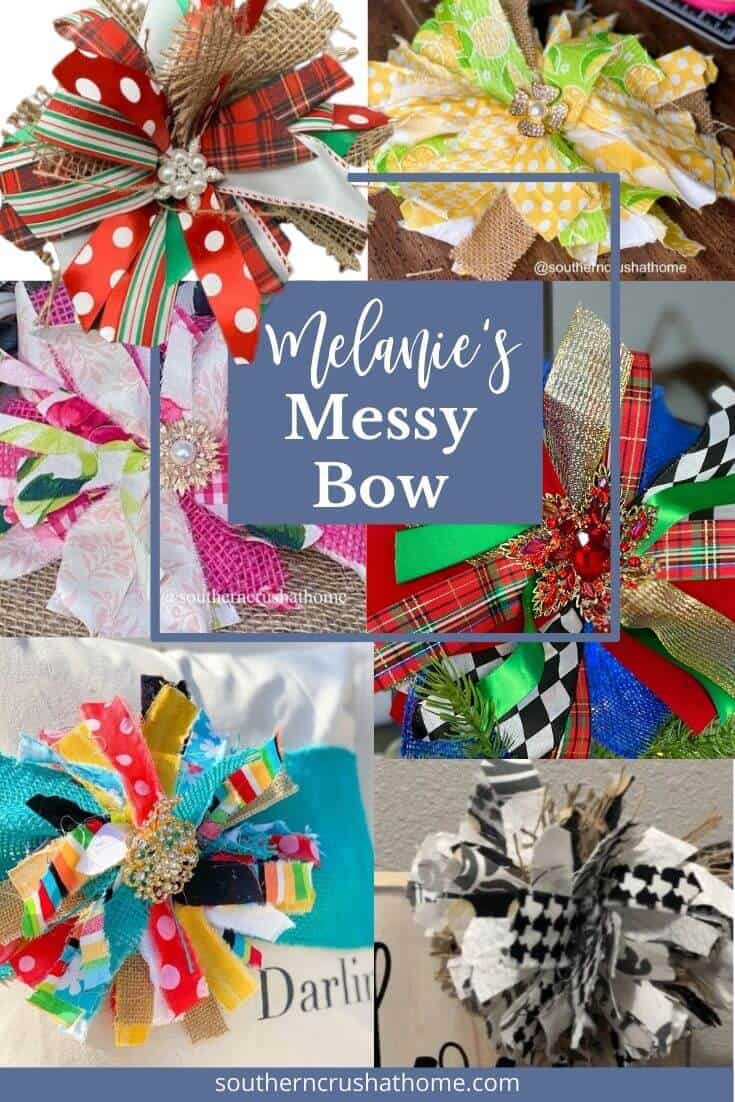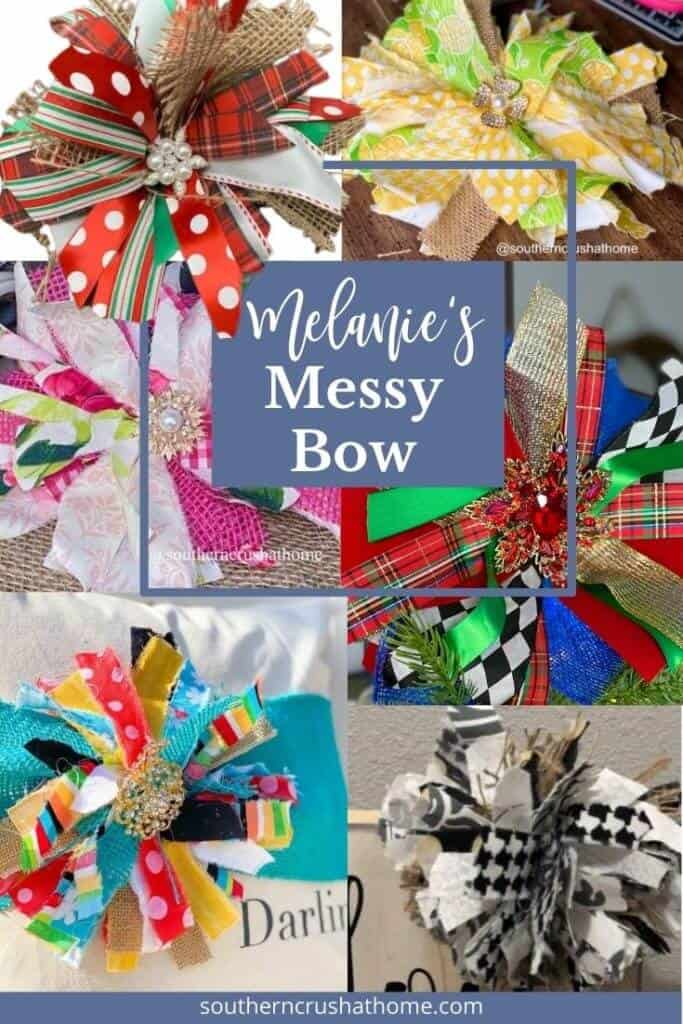 You can use the same tutorial for any type of color style or holiday. This is how the same messy bow looks as a tree topper: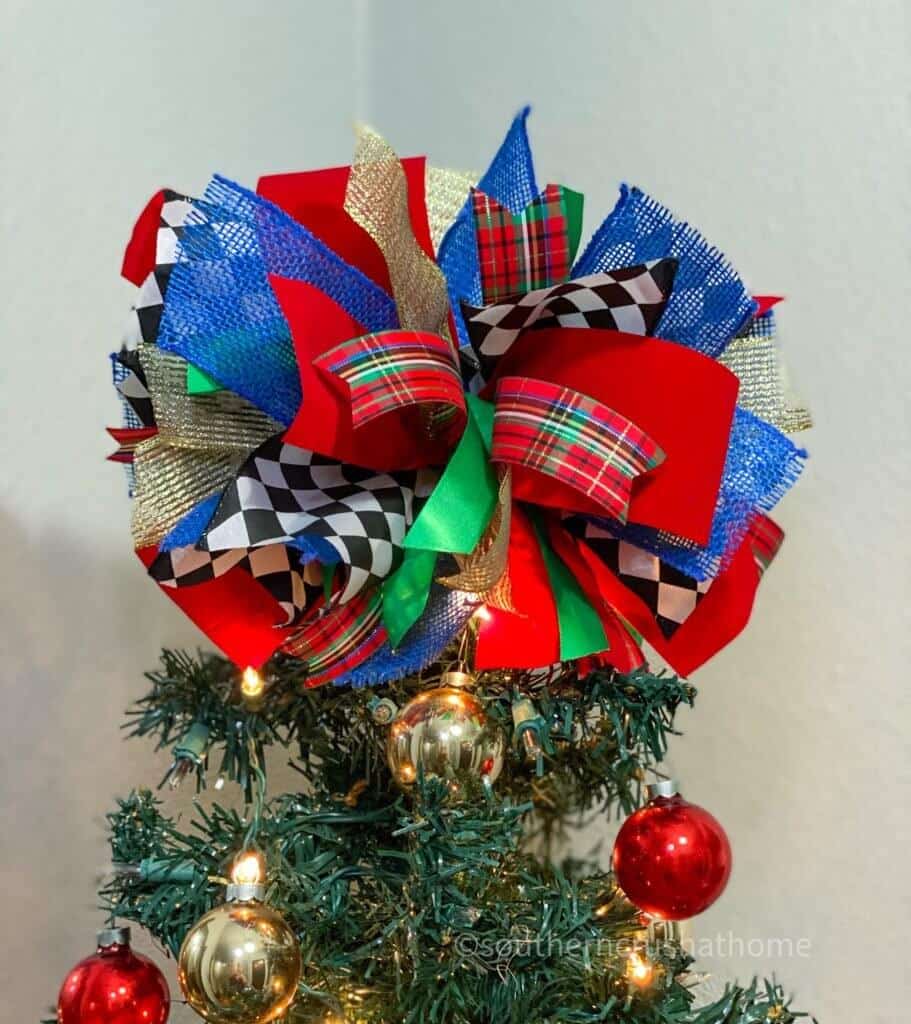 Another popular bow that I make quite often is this DIY knotty bow: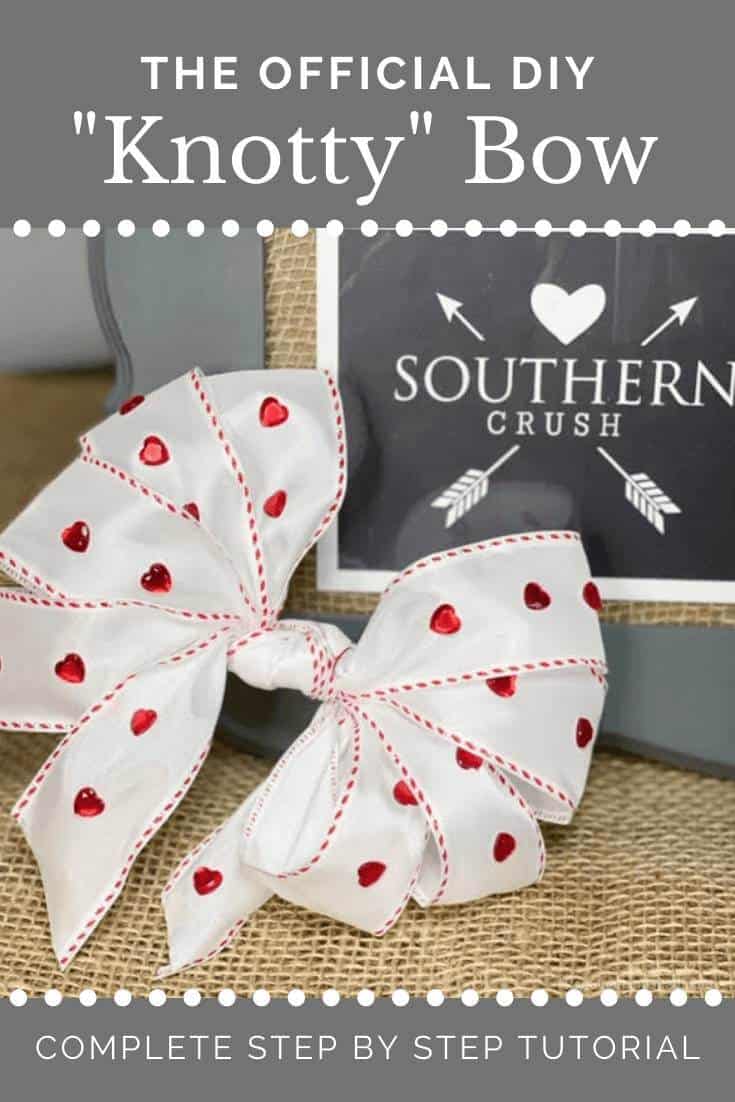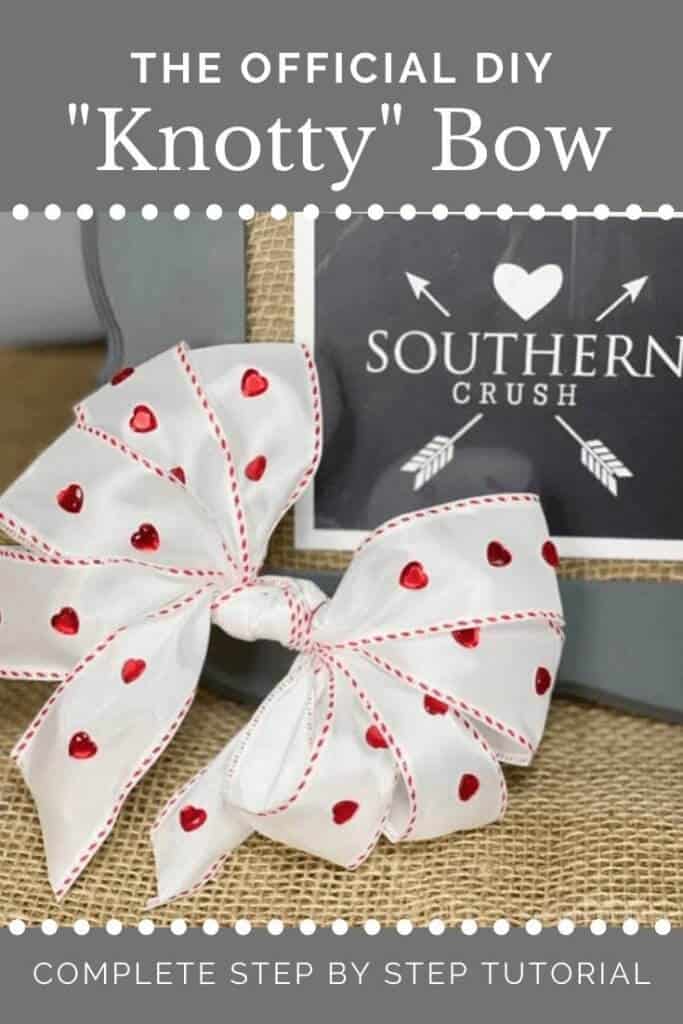 This is another style that can be used for any type of project from wreaths to gift toppers!
Next up, is this sweet DIY tulle bow: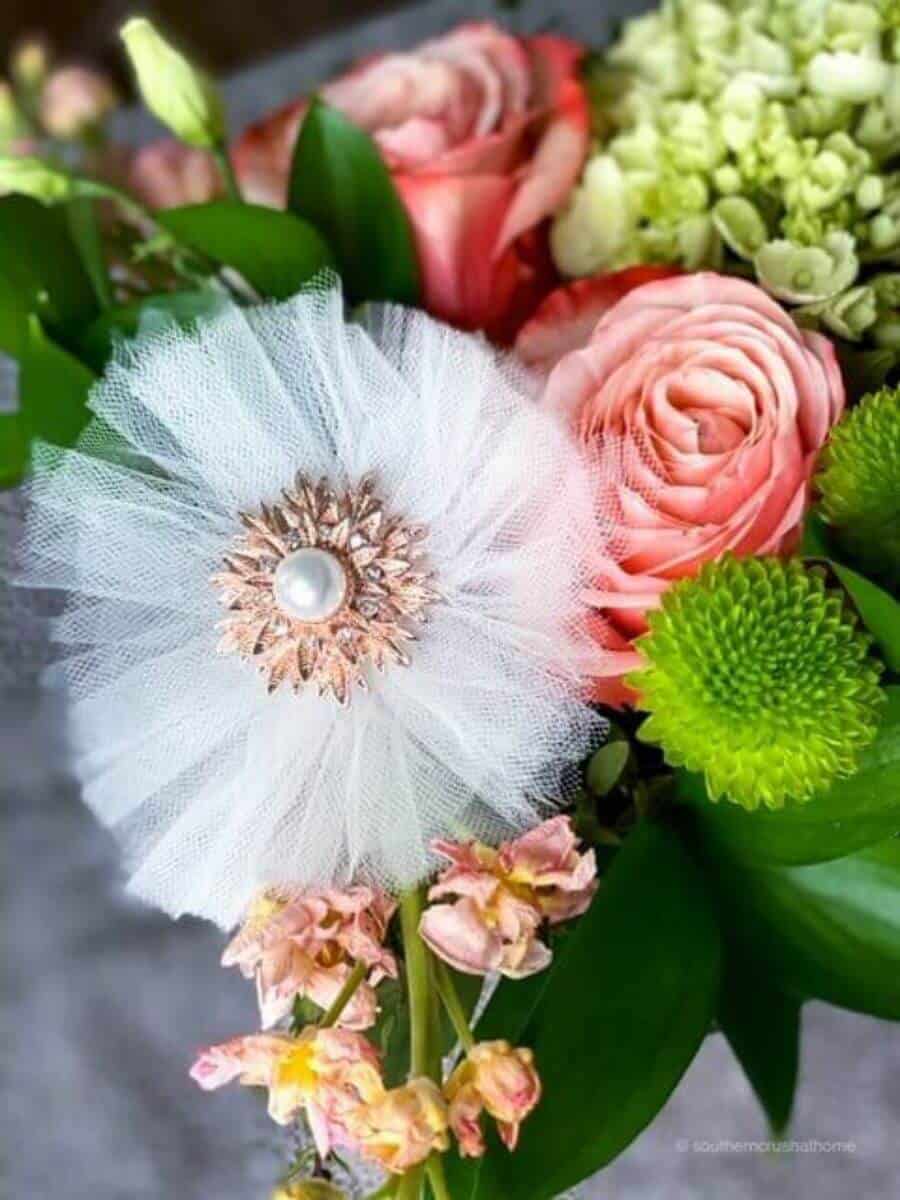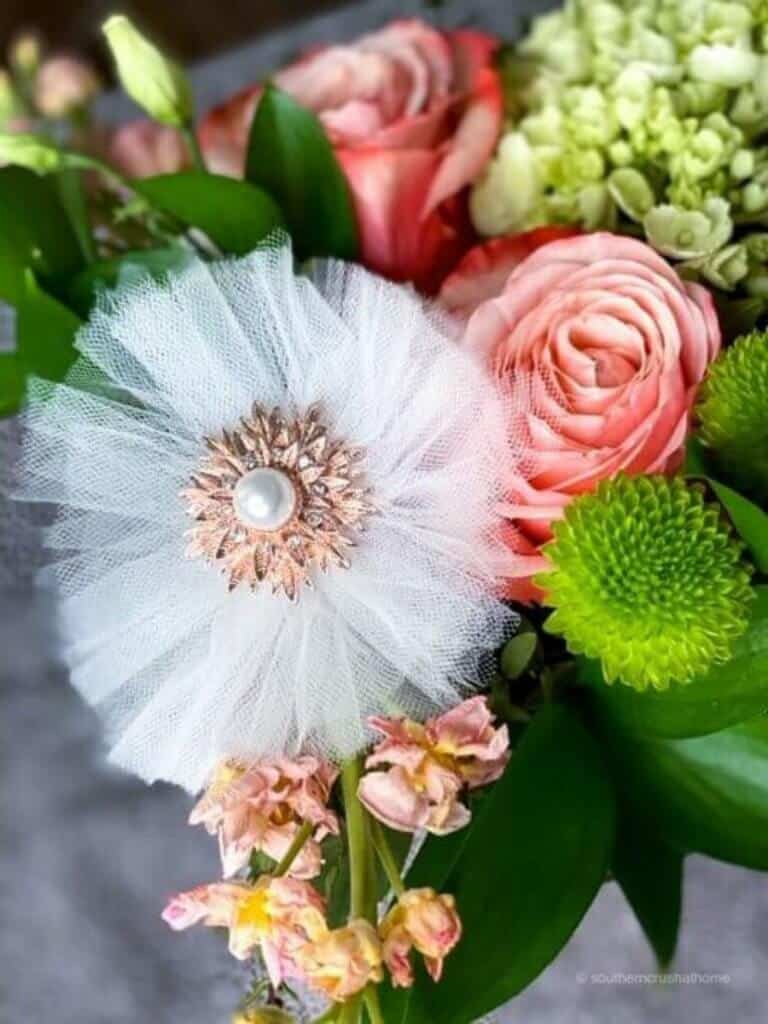 This bow is perfect for weddings, floral arrangements, even for headbands in a smaller size. Now that my ribbon is all organized, I'll be able to find my favorite ribbon in no time and make even more bows!
HOW TO STORE YOUR RIBBON
Here is how I stored my ribbon, but you can organize yours however it works for you.
I started by color coordinating the ribbon. This makes it so easy to find the perfect color: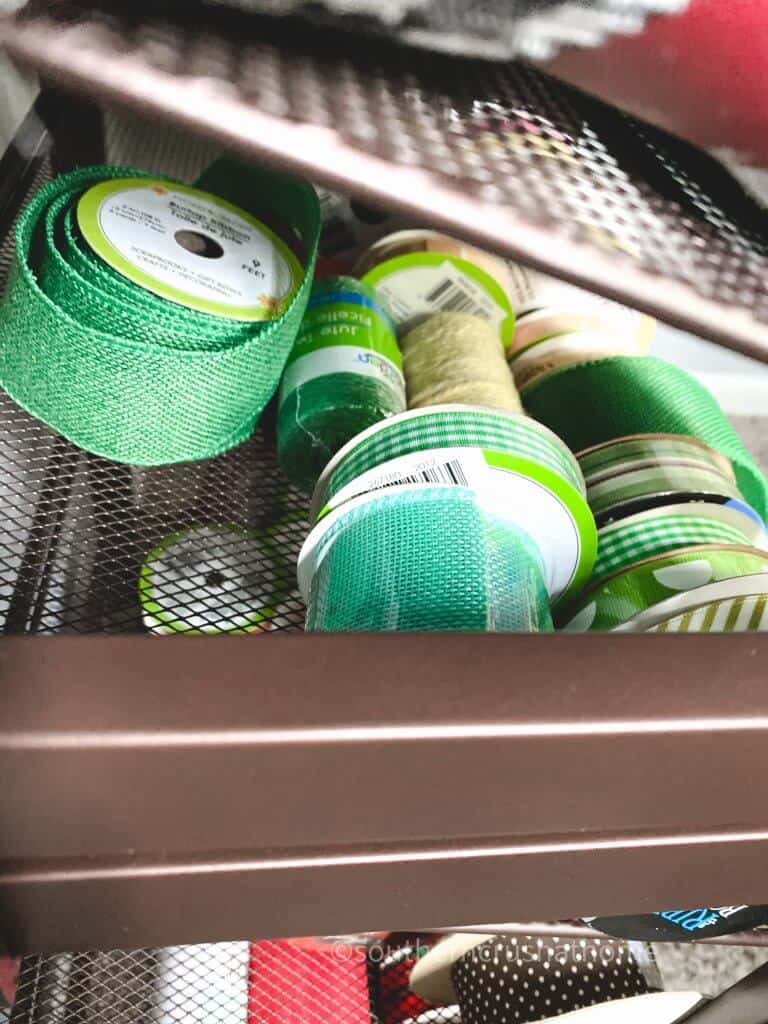 Twine is separate and easy to access on the top shelf: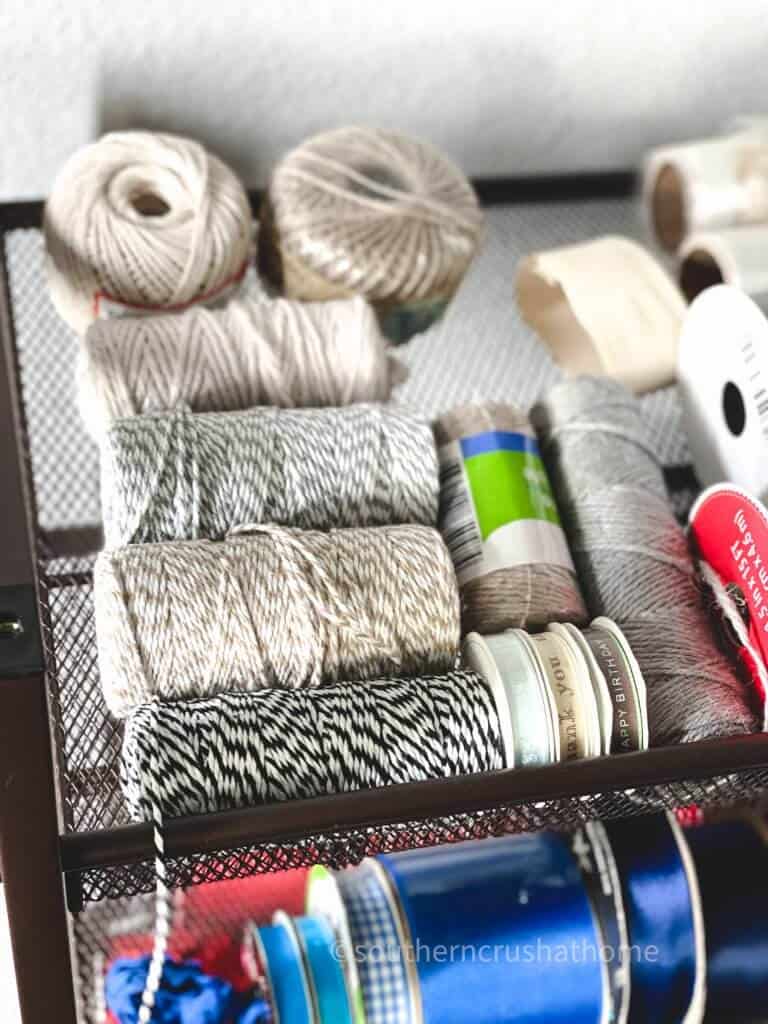 Large spools are stored on the bottom rack: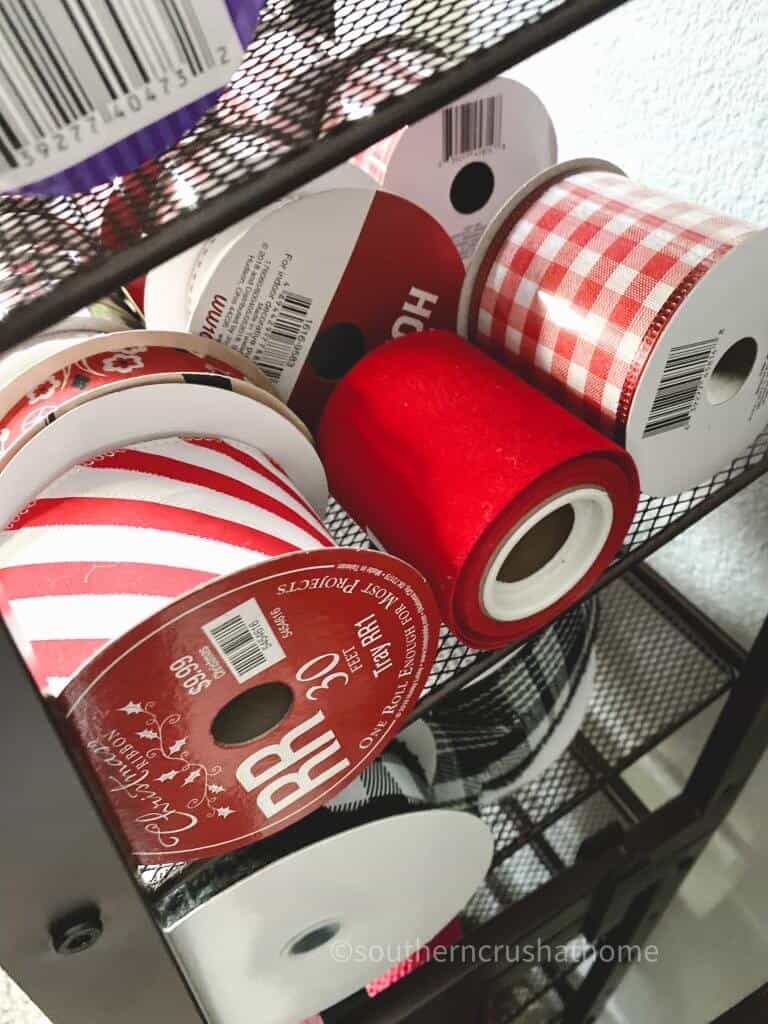 It's so easy to replace the ribbon rolls and I love that the sides of the ribbon rack are open, so you can simply grab it from the sides
Can I just mention how much easier it is to work on a craft project now with this handy organizer right by my desk? I can easily find what ribbon I'm looking for without having to sort through drawers, or bags.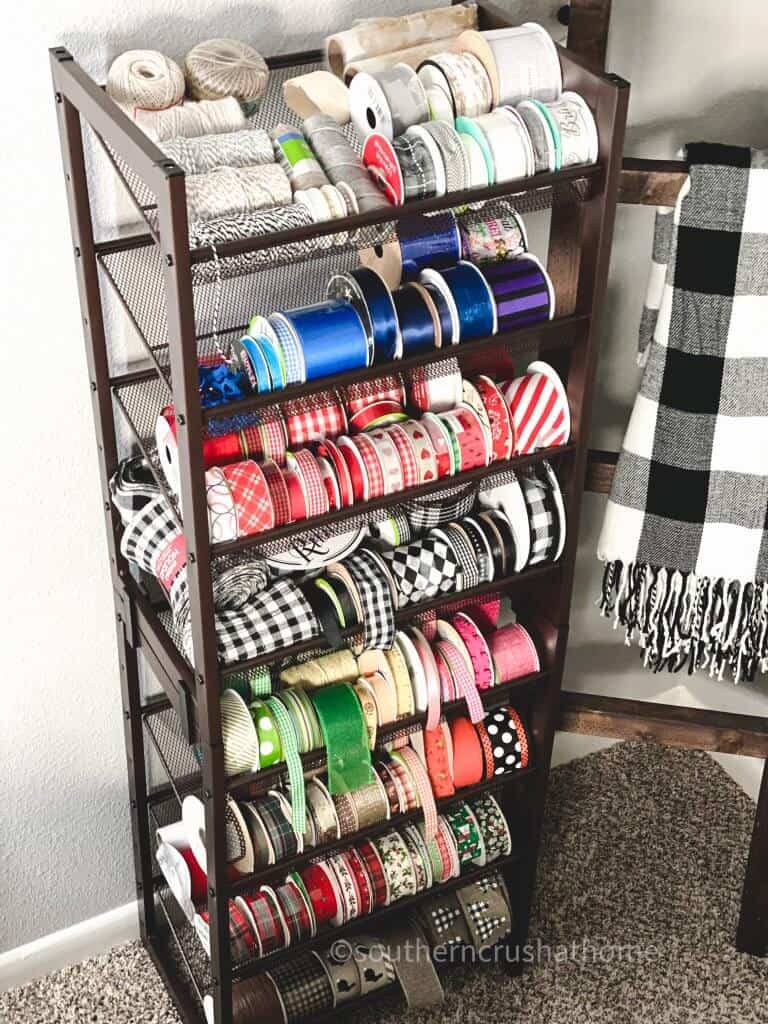 And, there is plenty of room left if I decide to add to my ribbon stash, which we all know will definitely happen! For even more craft organization ideas, check out these 21 craft organization ideas on a budget.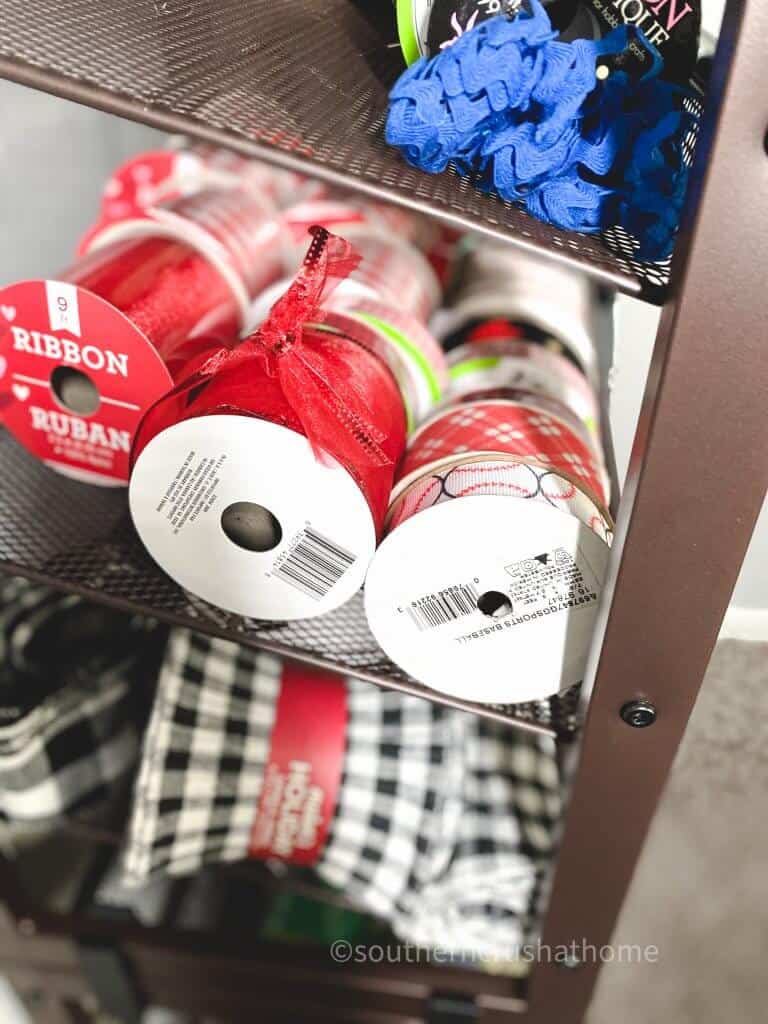 DIY RIBBON STORAGE RACK IDEA
This was such a simple project, but really makes a big difference in my craft room. Sometimes it's the little things that really make a difference, right? If you are looking for an easy way to organize your ribbon, definitely check out this Ribbon Storage Rack.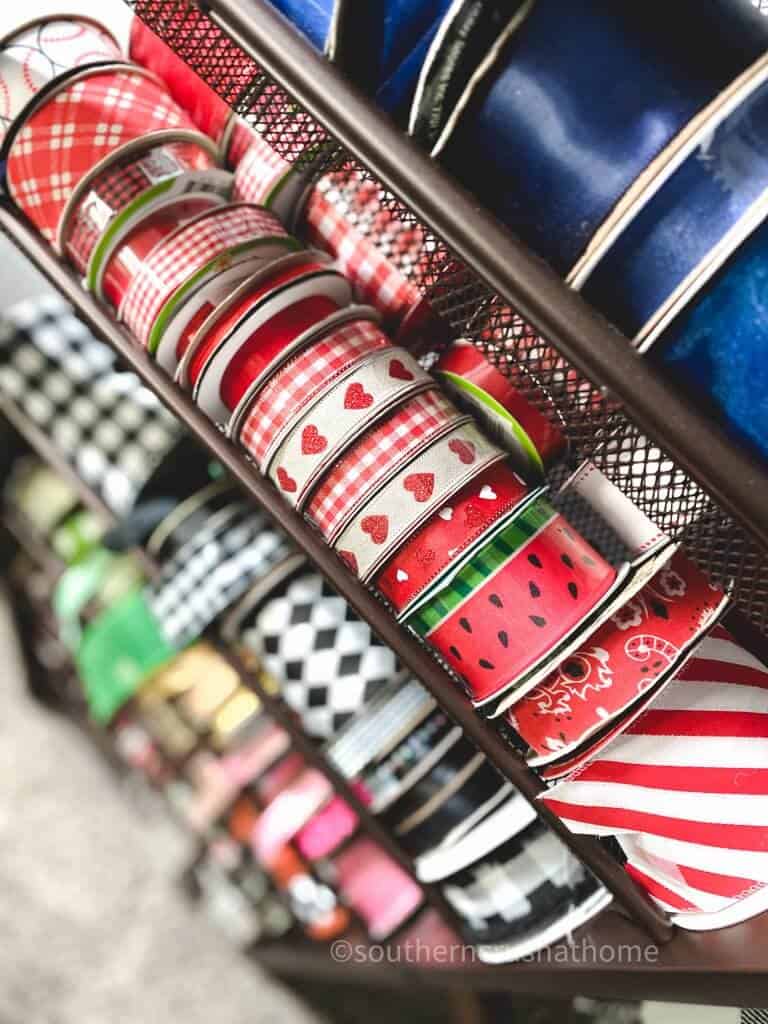 THAT'S IT!
Let me know what you think of this storage solution. Do you have a tip for storing ribbon that you'd like to share with us? Leave a comment below. I'd love to hear if you give this idea a try!
BE SURE TO CHECK OUT THESE OTHER STORAGE ideas!
GET MY EMAILS
If you love DIYs and Ideas like these as well as seeing all the fun things I find out shopping, you need to be getting my emails, my friend! Each week I send out a couple of emails that include updates, crafts, shopping experiences, and decor inspiration. Be sure to get yourself signed up below. I can't wait to meet you!
DIY Ribbon Storage Rack Idea
Organize your ribbon quickly and easily with this DIY ribbon rack storage organizer.
Materials
Ribbon Storage Rack

Assorted Ribbons
Instructions
Remove the storage rack pieces from the box.

Follow the instructions and use the included Allen wrench to put the rack together.

Place the two pieces together with the included clips if you want one tall unit.

All your favorite ribbons and organize by material, size and color.