8 Easy Steps to Declutter a Cabinet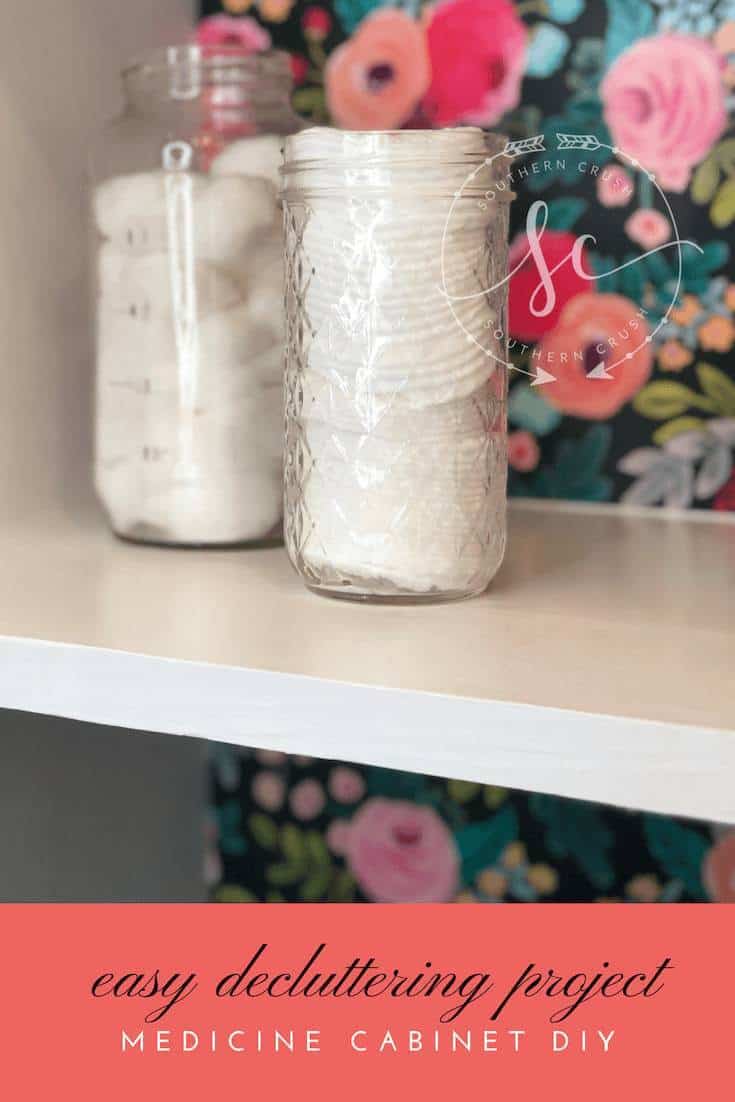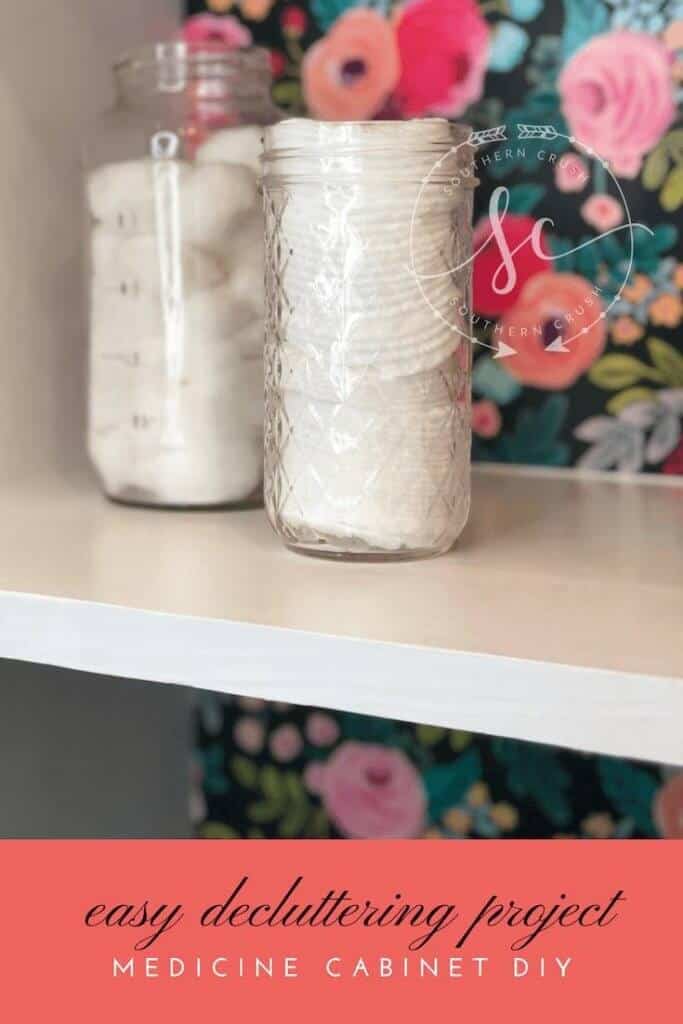 >>>BE SURE TO PIN THIS FOR LATER!<<<
When the day came for clearing out my personal medicine cabinet, to be honest, I considered skipping it. You see, we live in a very old house; therefore, our medicine cabinet is a built-in cabinet that takes up almost an entire wall and was overflowing with basically a ton of accumulated junk. Sadly, I didn't even know half of the things that were being "stored" in there. Ha! After what seemed like a several-hour mental struggle with myself, I decided to go for it—and boy am I glad I did! What an easy DIY project this ended up being!
Here are the eight steps that were taken and the pictures to go with them >>>
8 Steps to Declutter Your Cabinet
Gaze inside the mess with a baffled look as to how it got that way…
Empty the cabinet of every single item no matter what
Have someone else paint—ha! (this was optional of course, but made the world of difference)
Measure the shelf spaces each separately (mine were all different measurements—ugh) for liner or wallpaper and then measure again! You'll be glad you did!
Grab your favorite colorful gift wrapping paper & easy peasy glue dots <<<here
Measure your paper twice & then bravely cut your pieces out of the wrapping paper.
Attach cut-out wrapping paper to the back walls of the cabinet space with glue dots.
Replace only half of the mess that was originally inside <<< now this is the hardest part!
Combine items, check expiration dates, and just simply get rid of things that haven't been used in over last year.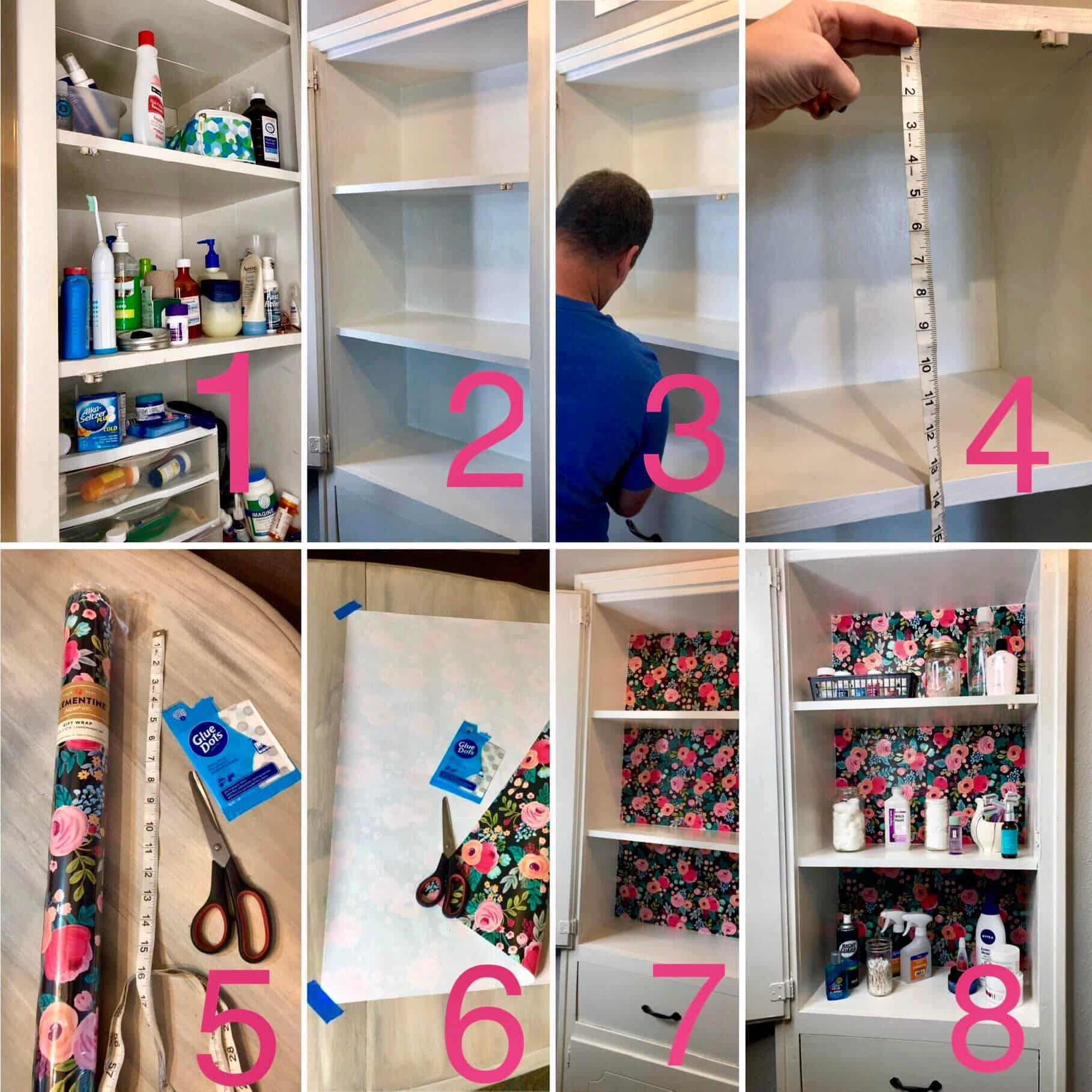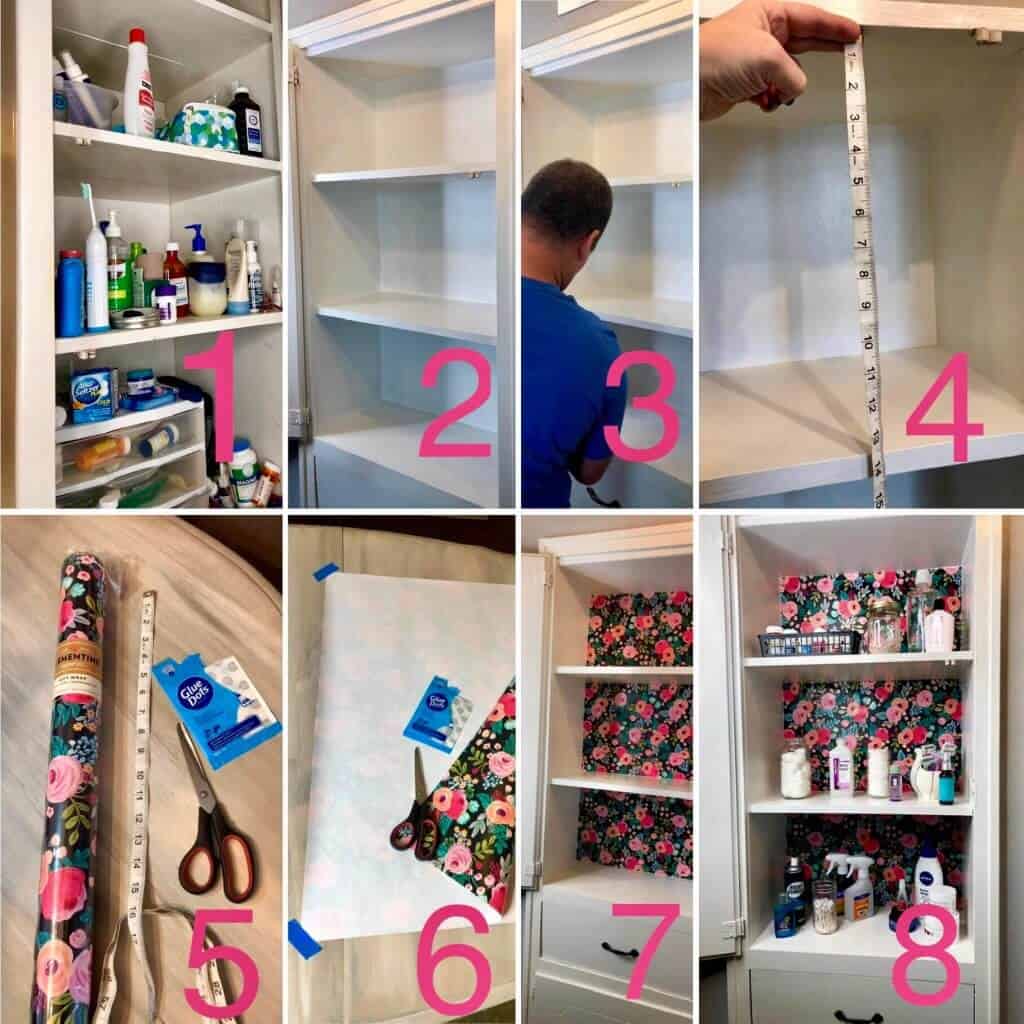 That's a Wrap! Literally.
Ahhh! Now my space looked better and I felt so much better too—almost like decluttering the medicine cabinet was a sort of 'medicine' itself…
This DIY project is so easy you won't want to save it for your medicine cabinet. It works on kitchen cabinets and closets, and pantries, too! Ask me how I know? Don't laugh. It becomes addicting once you really get into a groove and figure out how easy the process of decluttering your space can be. One thing leads to another and before you know it; you are looking around your house for more spaces to clean out!
Once more thought I had… this doesn't have to be a "Spring only" project. You can always grab some cute wrapping paper and tackle any space any time at all!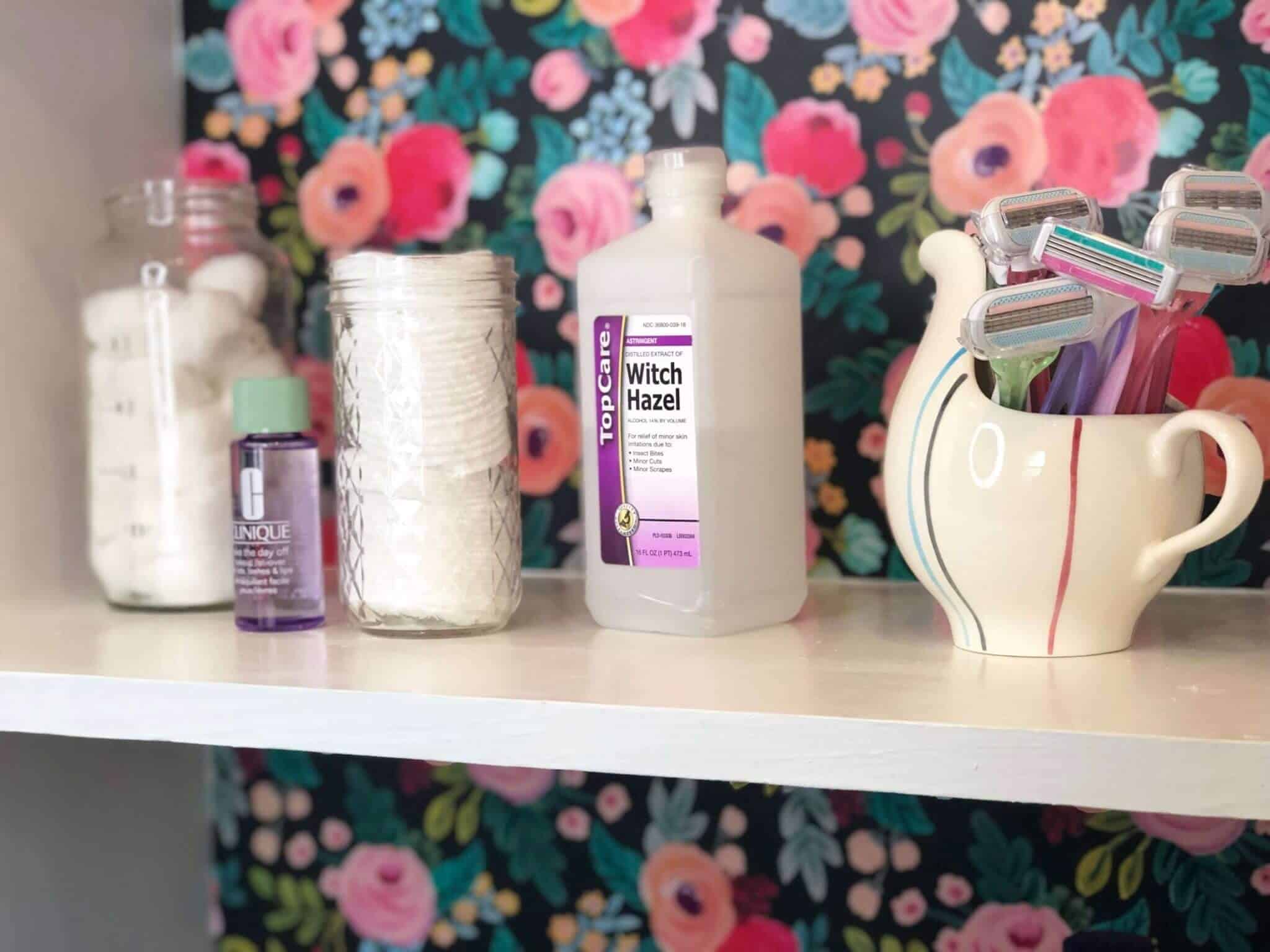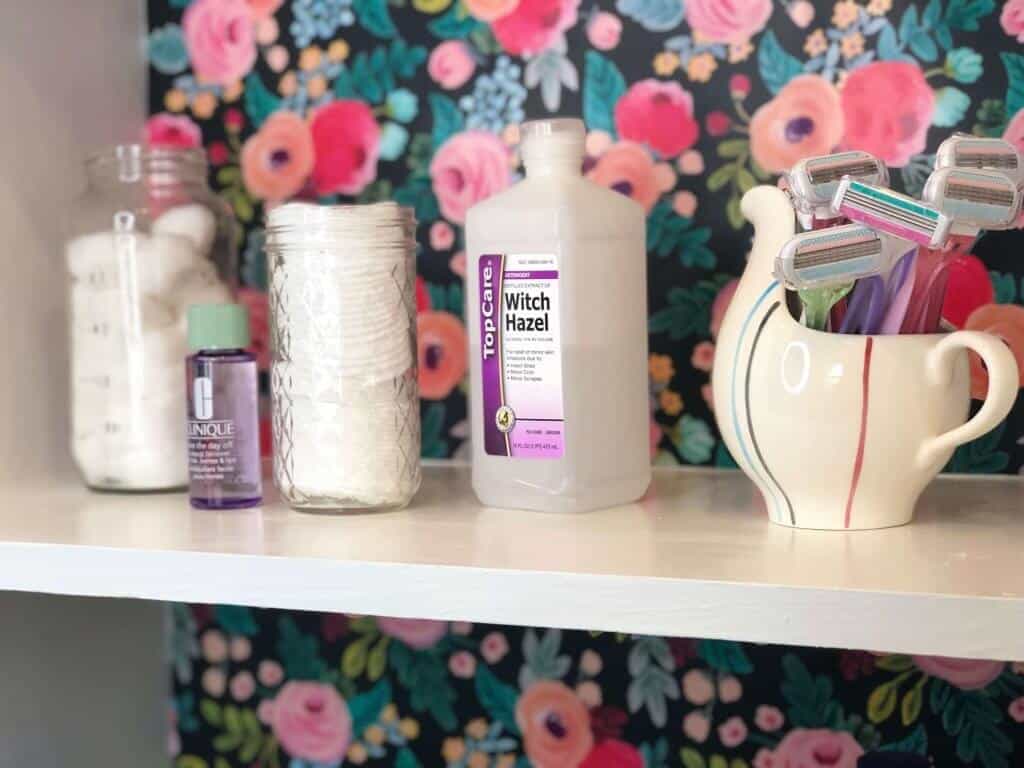 If you love this kind of DIY project, you need to be getting my emails, friend! Each week I send out a couple of emails that include updates, crafts, shopping experiences, and decor inspiration. Be sure to get yourself signed up below. I can't wait to meet you!
>>>Leave your thoughts below in the comments please… BTW— Life is short—Enjoy the mess!
**P.S. Please join us over on our
Facebook Page
to see more fun projects "Live".
If you like easy DIY projects like this, check this one out too >>> DIY Buffalo Check Painted Doormat
>>>Leave your thoughts below in the comments please… BTW— Life is short—Enjoy the mess! I hope you try this quick and easy diy project out for yourself, it can make any old pillows look beautiful! **P.S. Please join us over on our Facebook Page to see more fun projects "Live".