21 Craft Organization Ideas on a Budget
Organizing your craft room can get pretty expensive; however, these craft organization ideas on a budget may surprise you and make it easier!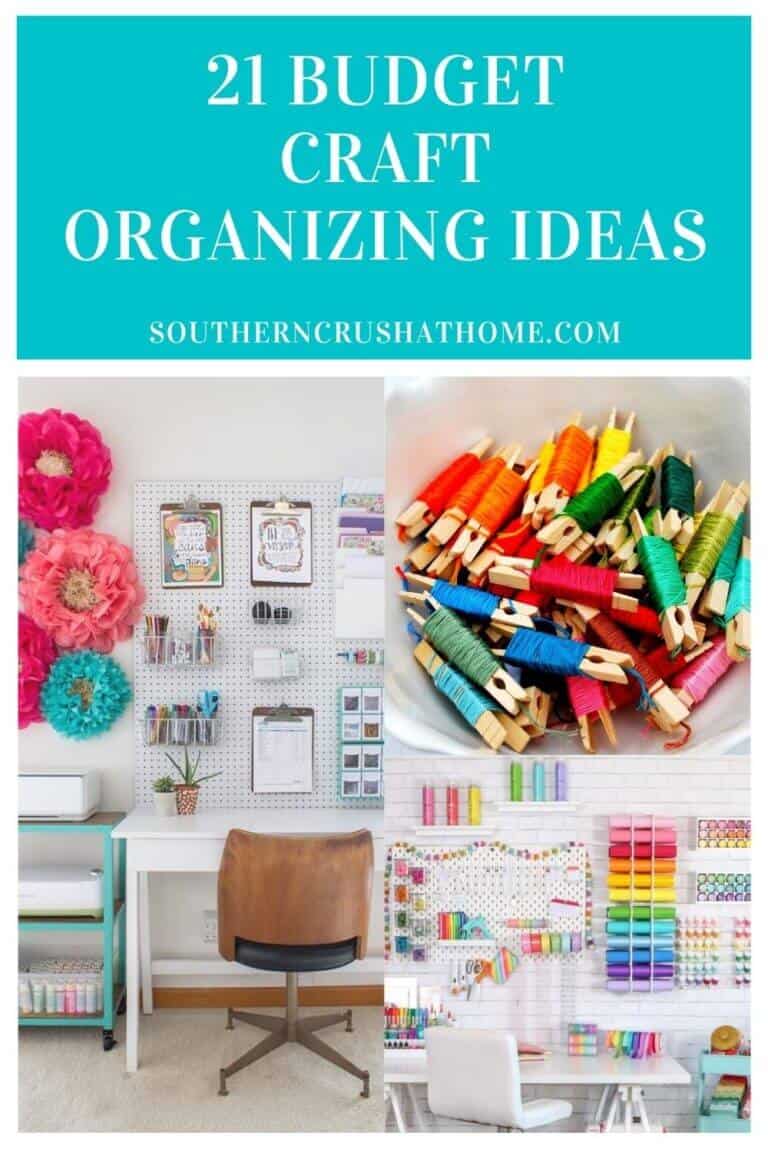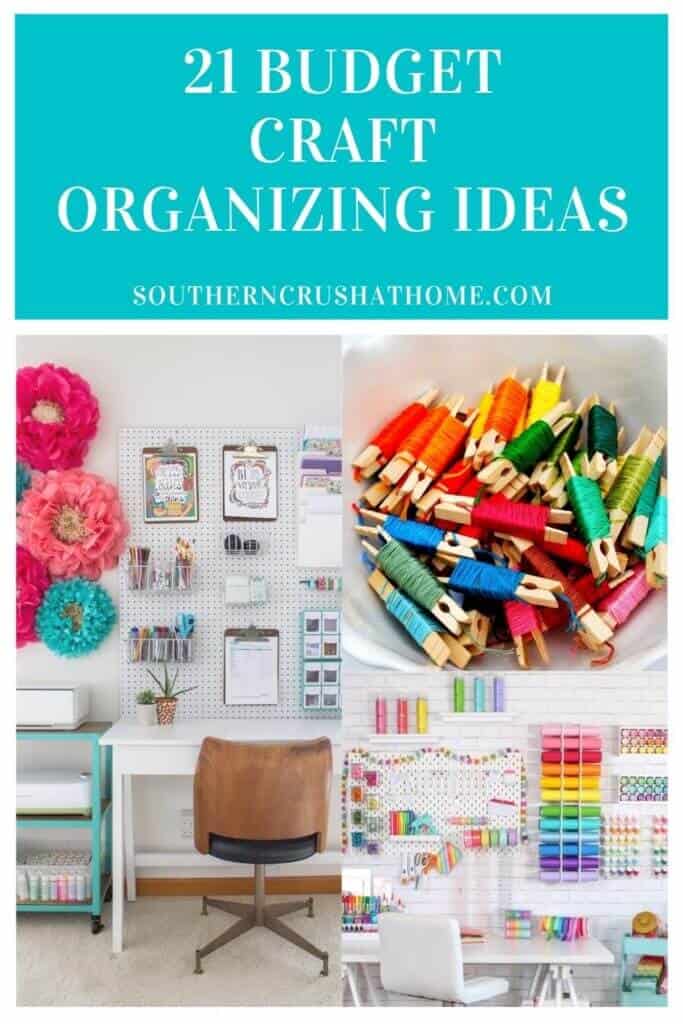 I found 21 creative craft organization ideas that are easy to duplicate, and budget-friendly too! Take a look at these great ideas, and let me know which one is your favorite.
craft organization ideas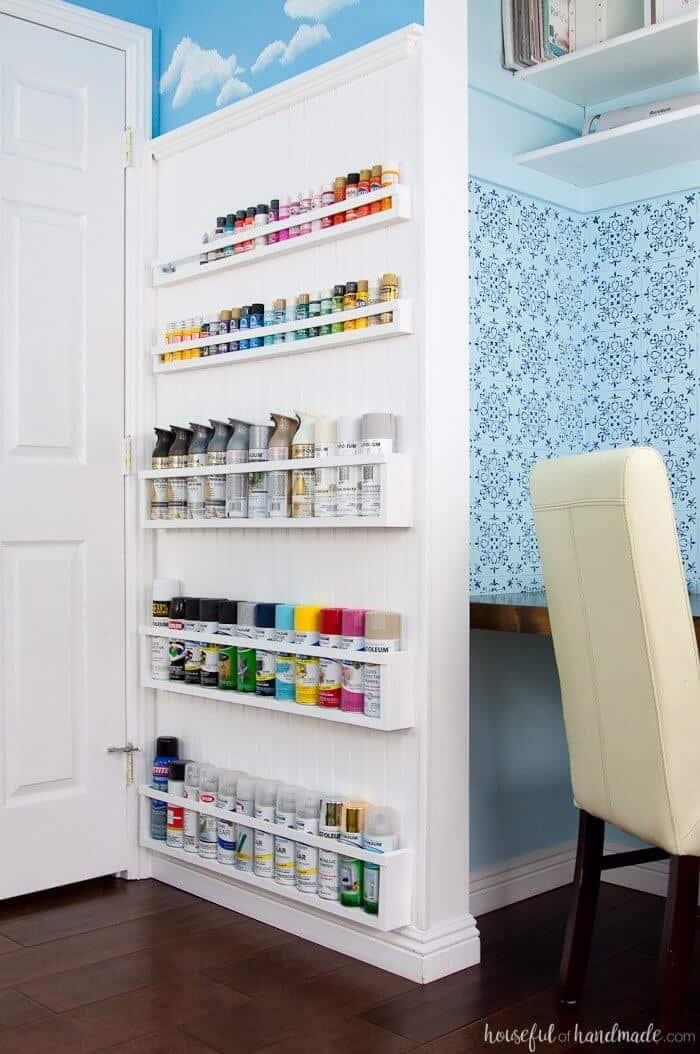 This paint storage idea is amazing! What a great way to keep all your paints neat and organized.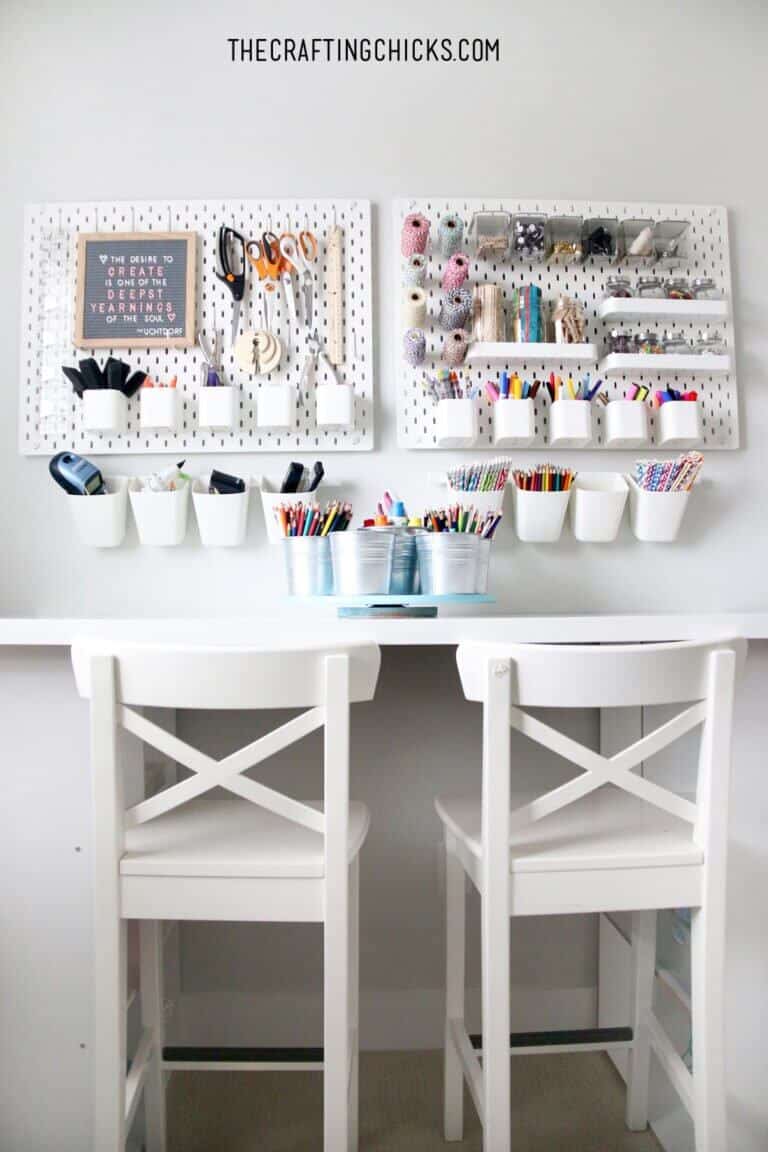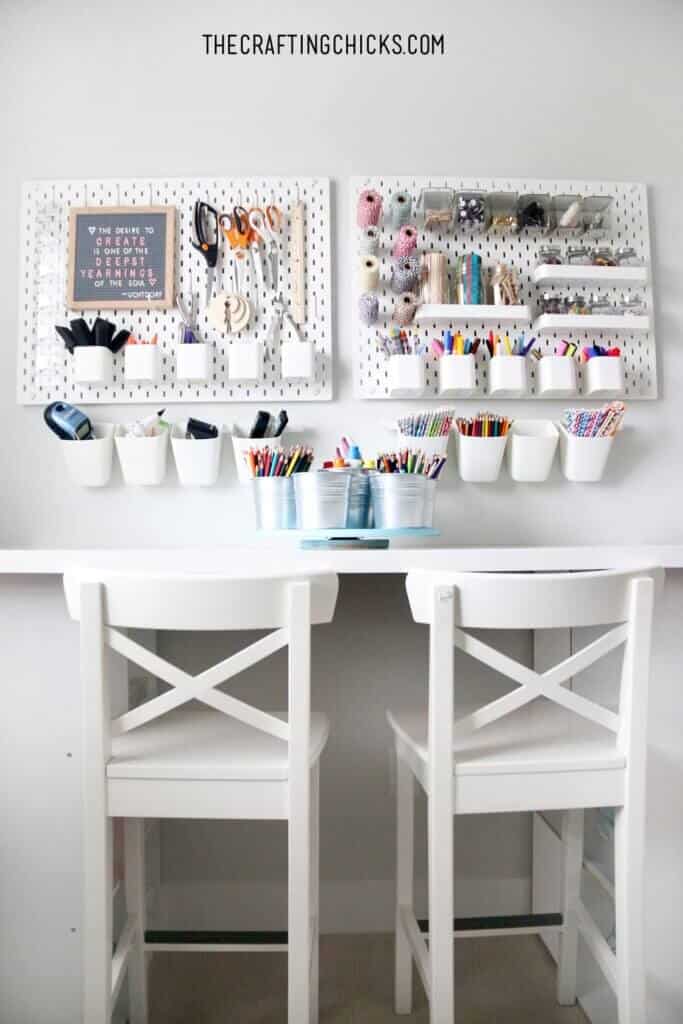 This craft room design has tons of budget-friendly ideas to organize all of your essential crafting tools.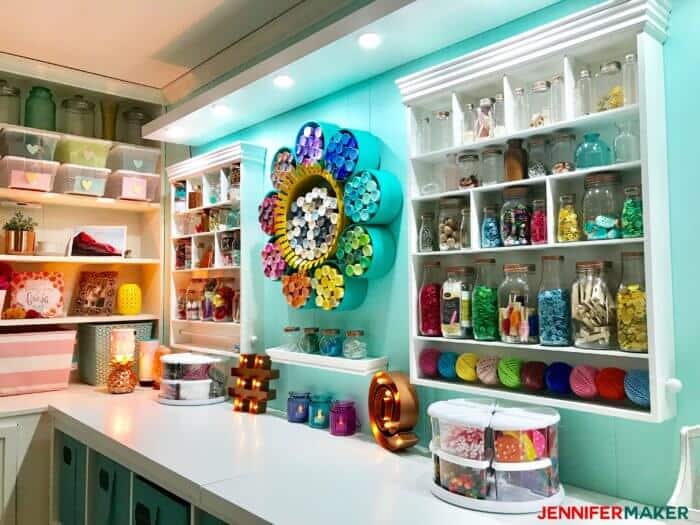 Not only are the colors in this craft room just beautiful, but there are so many storage ideas that you must see!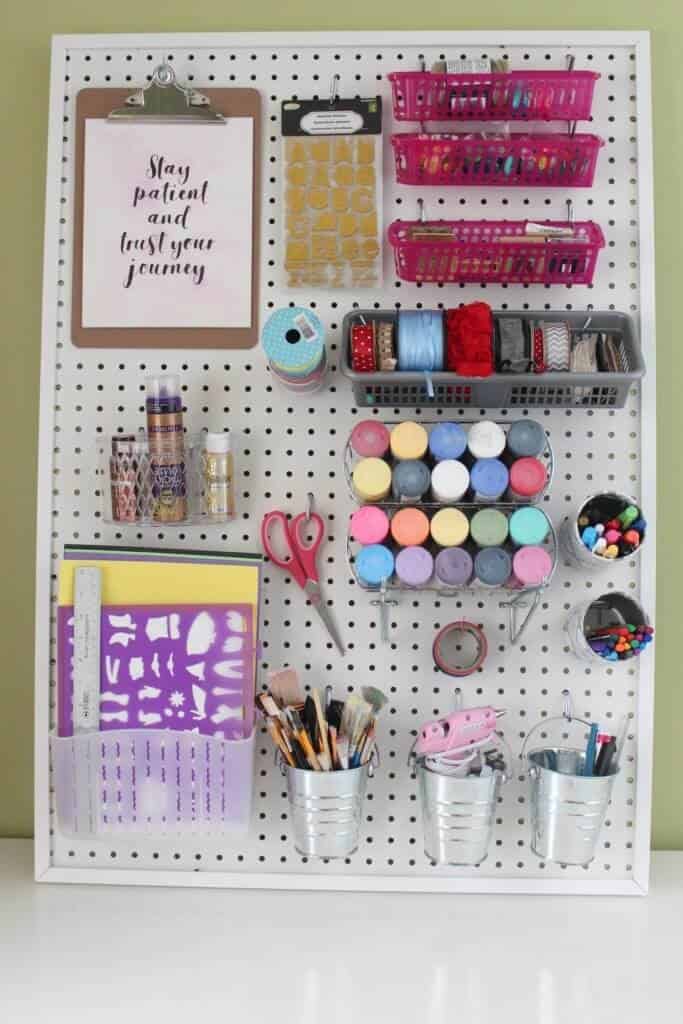 Peg boards aren't just for the garage! They are so handy for a craft room. They can be framed to dress them up a little, and the craft supplies almost become art work.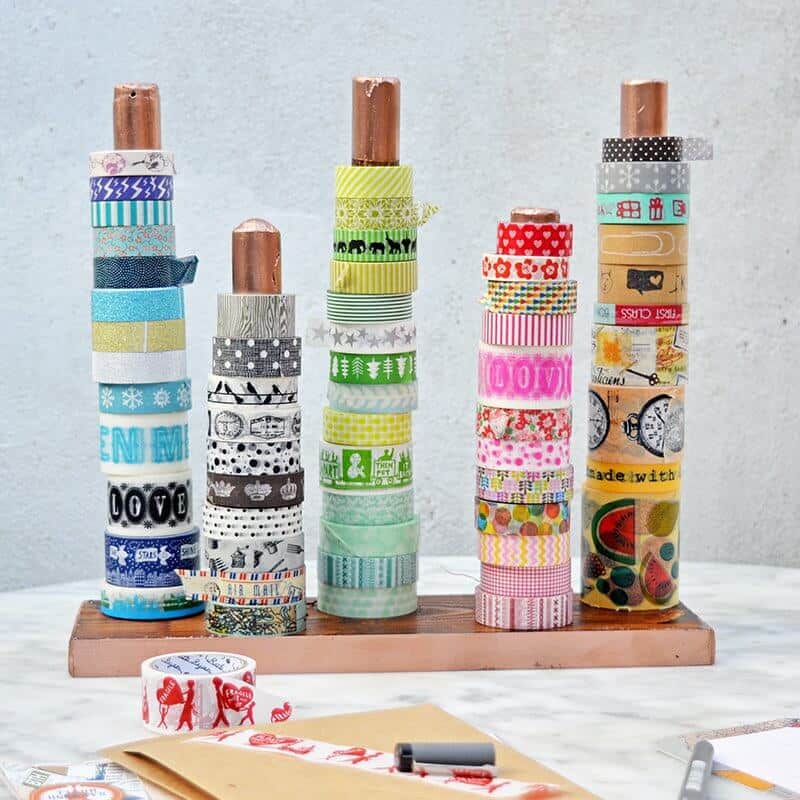 This DIY washi tape holder can also be used for ribbon storage. No more digging through baskets or bins trying to find the perfect piece of washi tape!
Organizing small bottle of paints couldn't be easier with this simple cube box storage idea. Neatly organize them by color so everything is within reach.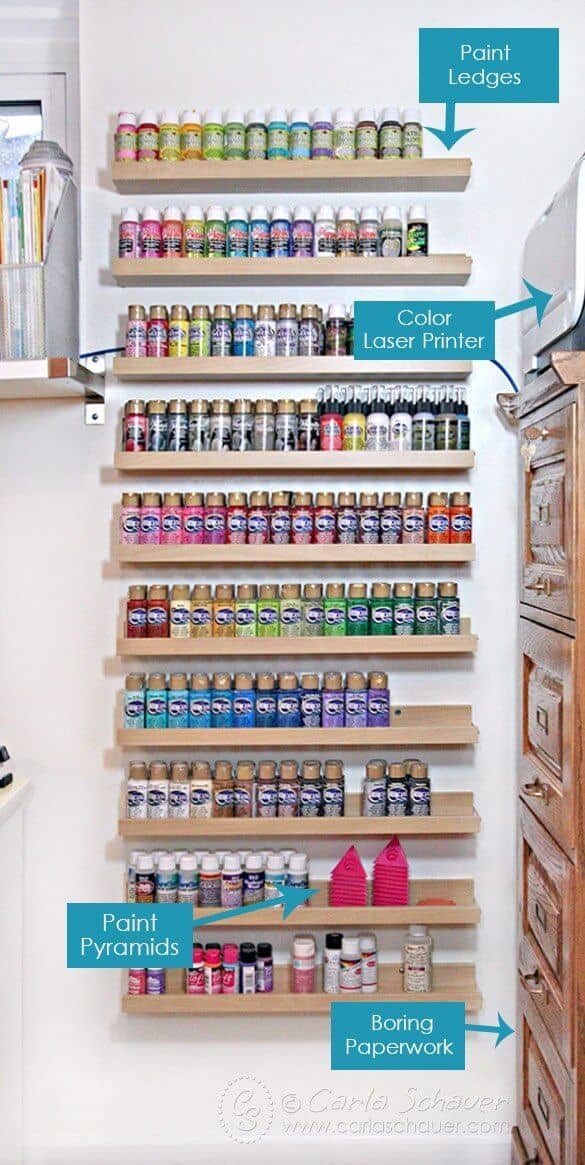 You can find shelf ledges at IKEA at a really great price, and place several on a wall to store all kinds of craft supplies.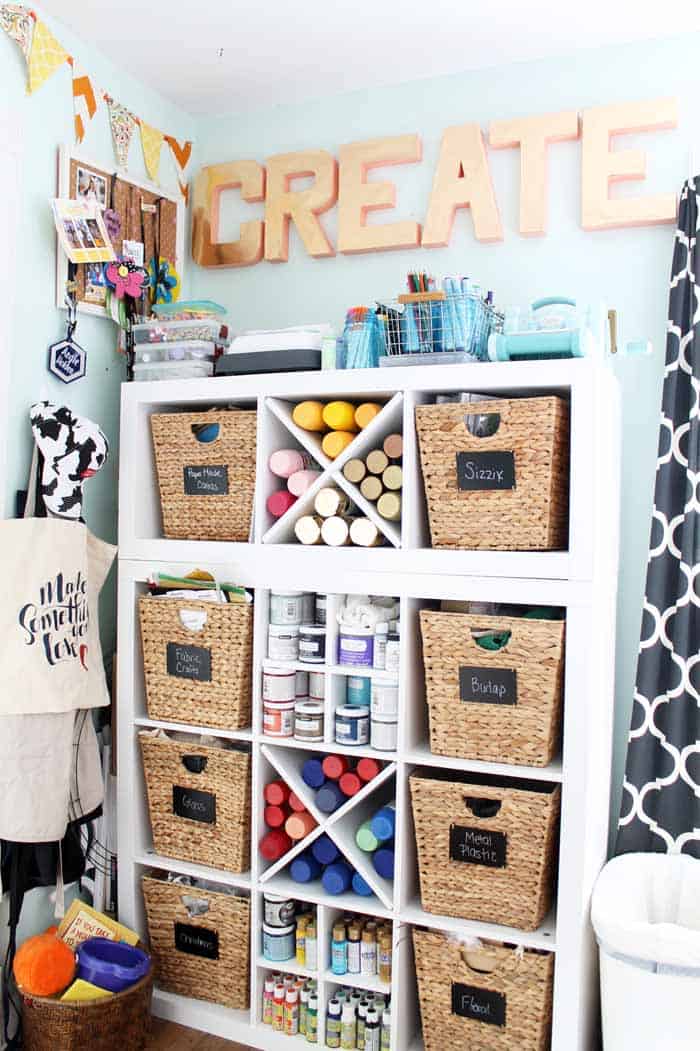 Take a tour of this super organized craft room for lots of easy and inexpensive craft storage ideas.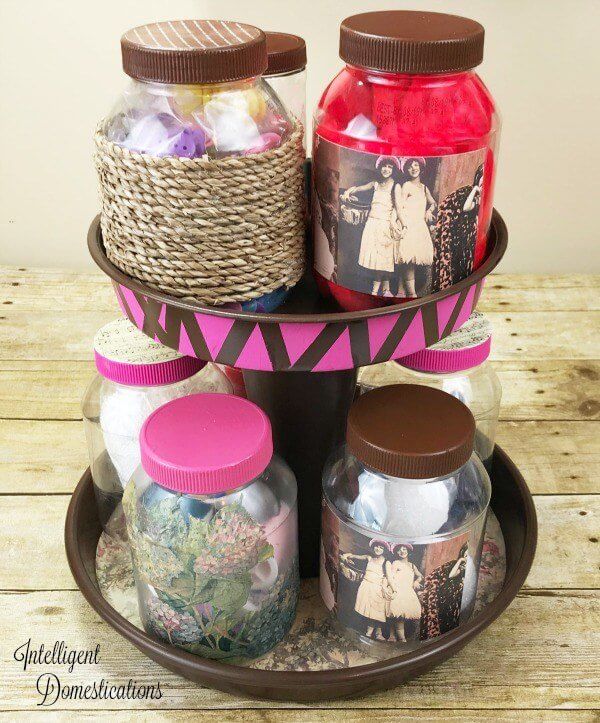 Can you believe these pretty jars are empty peanut butter jars? Yup! And they look right at home in the craft room for all your buttons and trinkets.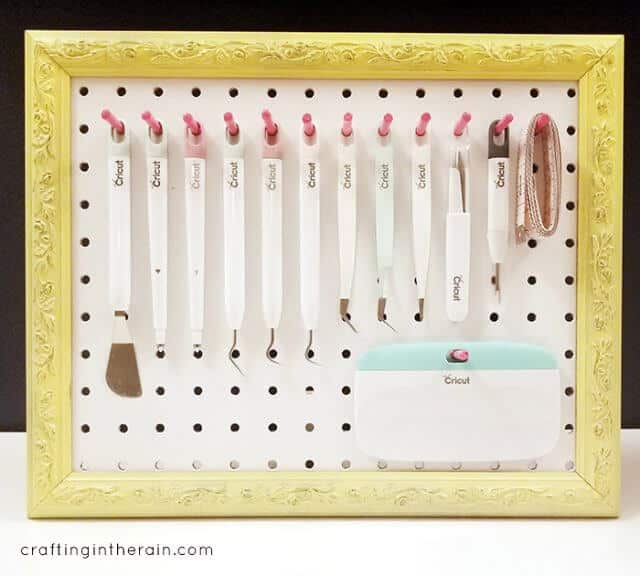 Sometimes it's the simplest projects that make you think "that's genius"! This Cricut tool framed peg board holder is just that!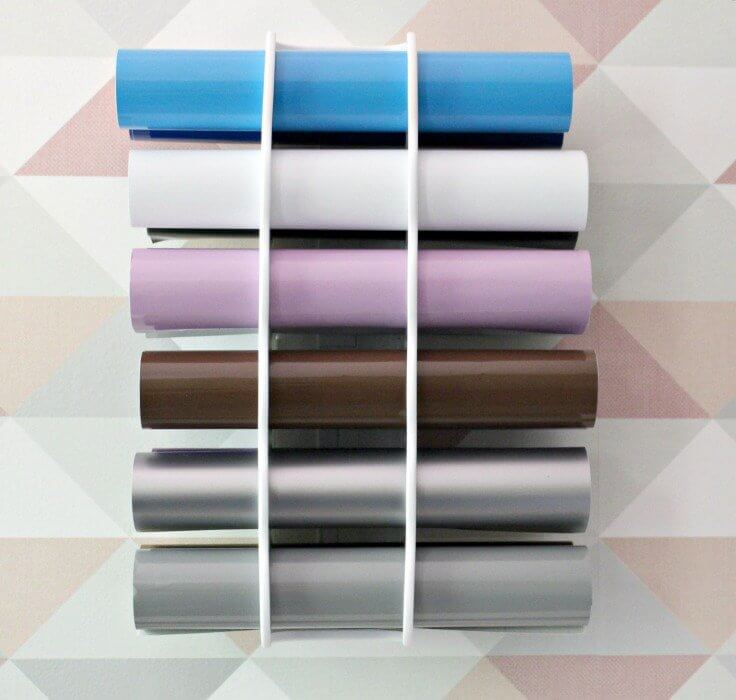 Organizing craft vinyl is sometimes a struggle, but not with these hanging storage racks. Plus, they free up much needed work space.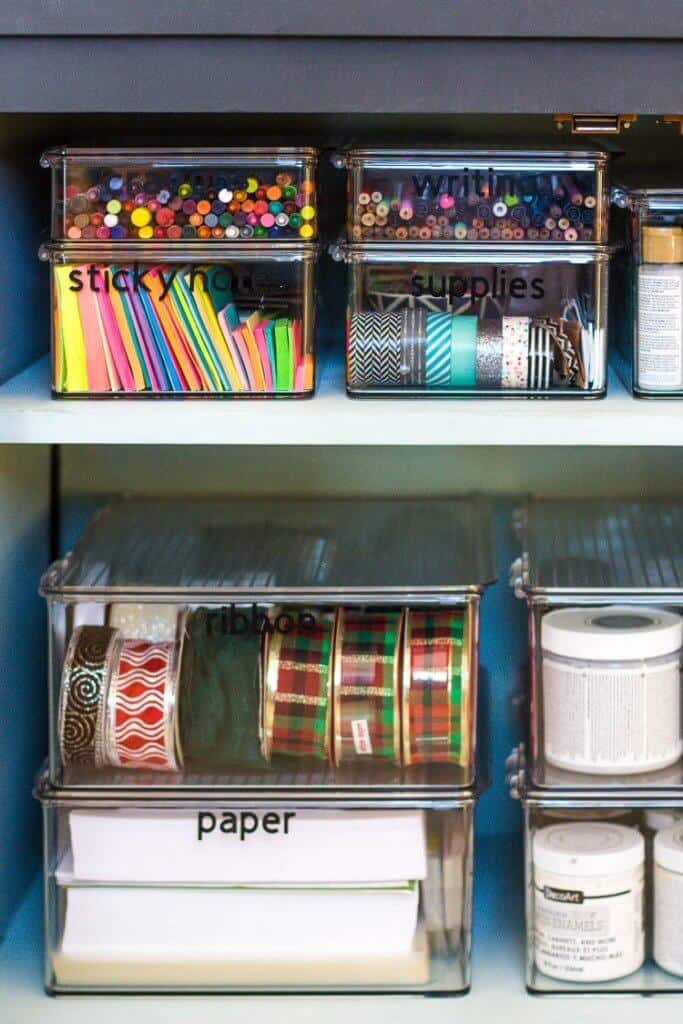 Use clear storage bins in your craft room to keep all of your supplies neat and tidy, but also within easy view.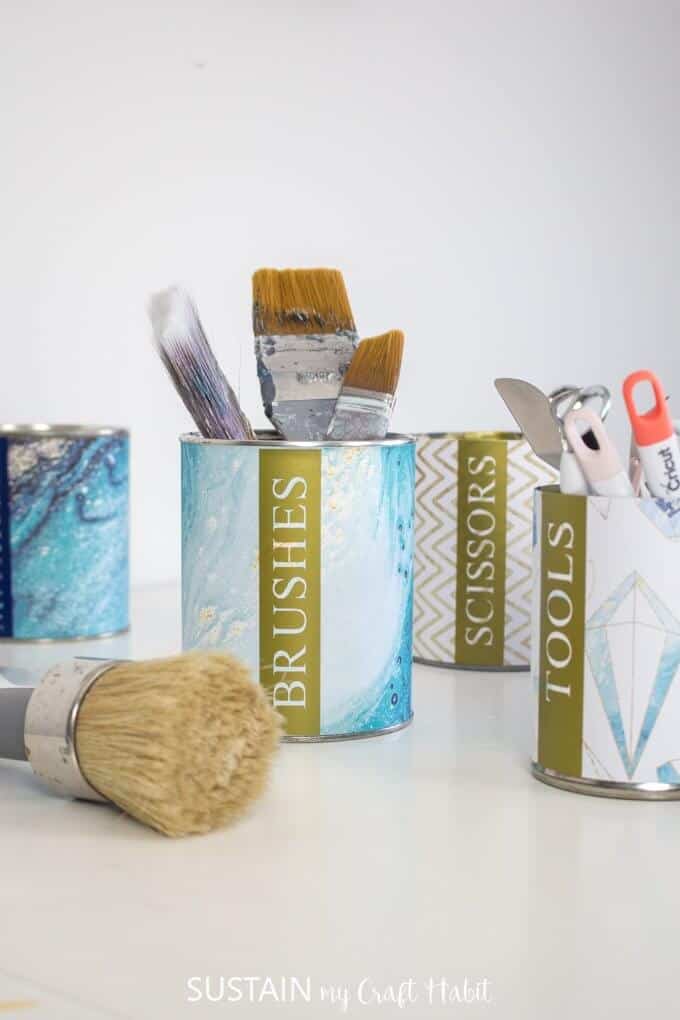 Repurpose empty tin cans into pretty labeled craft storage with this simple DIY tutorial.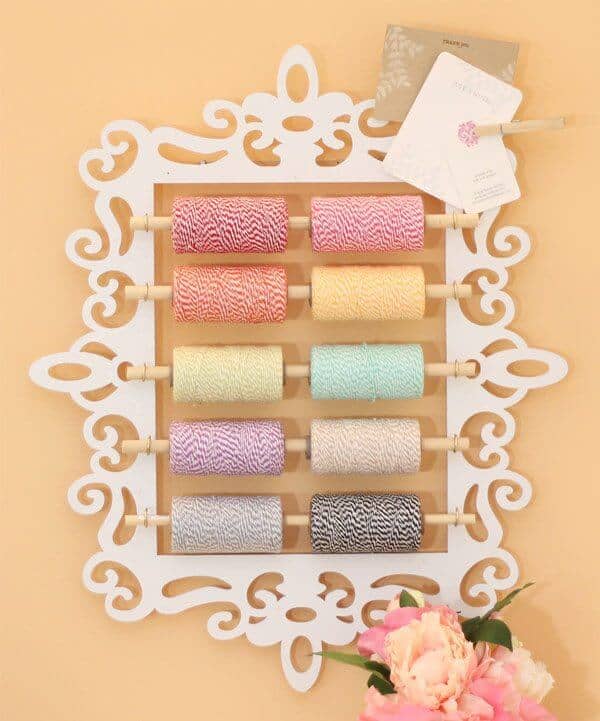 Pick up an inexpensive wood craft frame, add dowels and organize your bakers twine. This is another genius idea!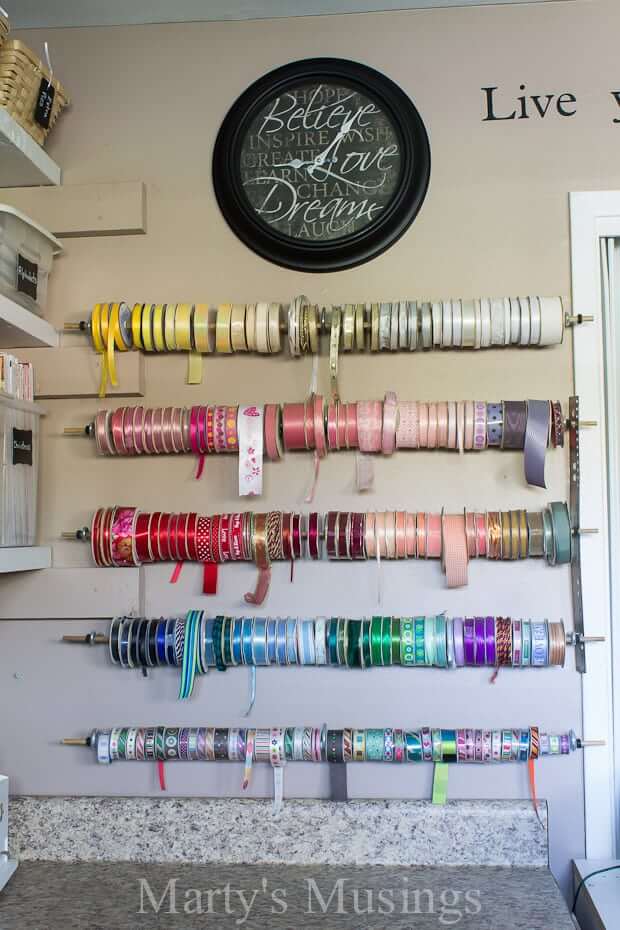 You have to see the before and after of this craft room makeover. This ribbon storage is just one of many thrifty DIY ideas.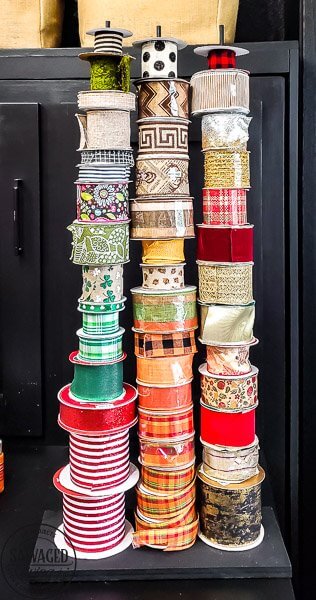 Keep all your ribbon within easy reach on your craft table and neatly displayed.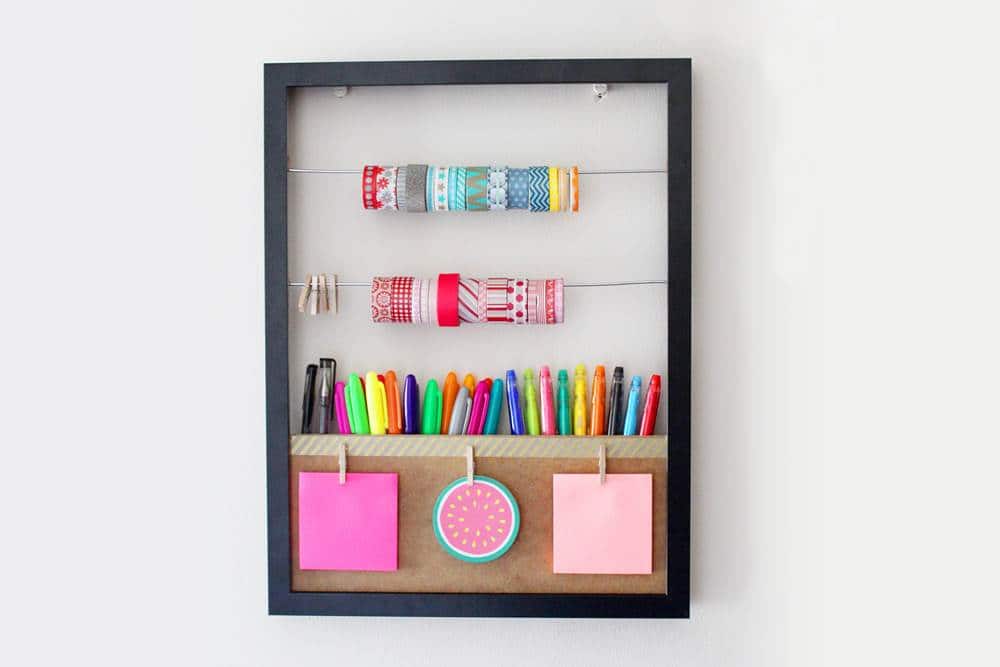 This hanging bullet journal organizer storage is really cool. No more looking for the right color marker, note pads or washi tape.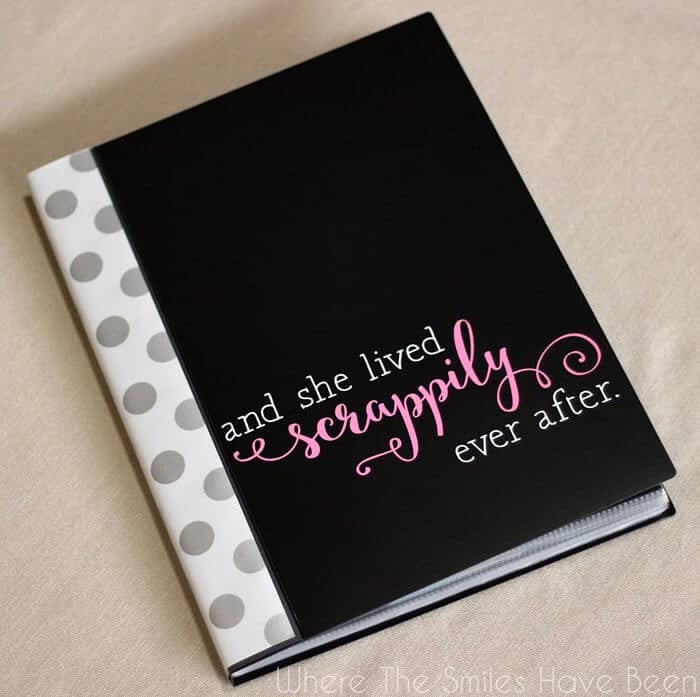 This is not an ordinary journal. It is filled with vinyl pages to store all of your vinyl scraps. How many times have you wondered what to do with leftover pieces? This is the answer!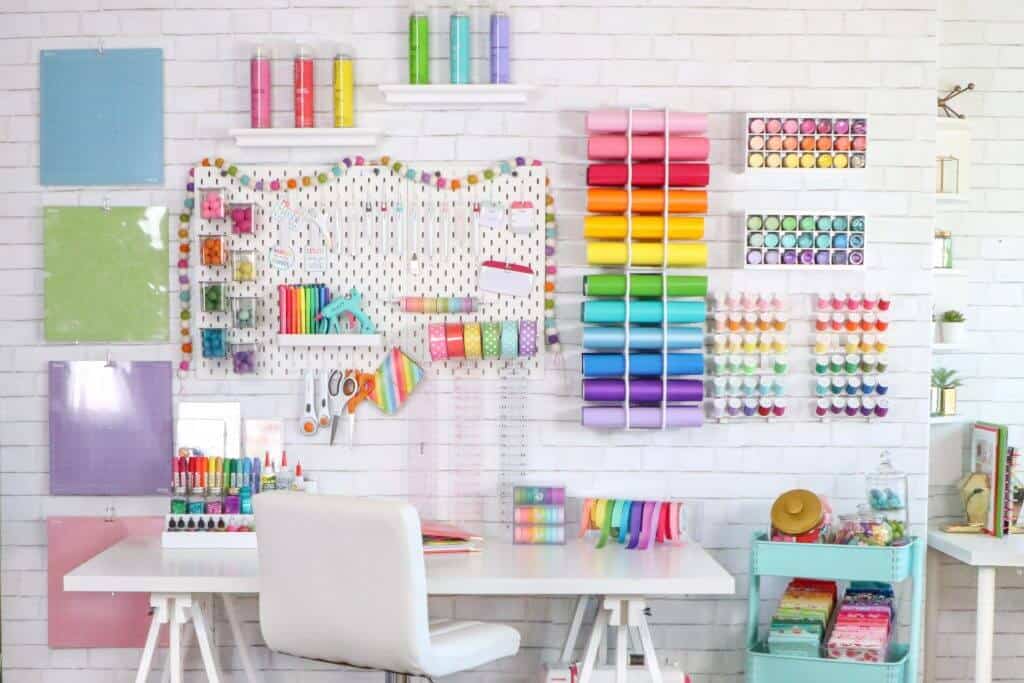 This craft room is just one of those spaces that makes you smile. From the bright colors, to the faux shiplap wall, it's a crafters dream!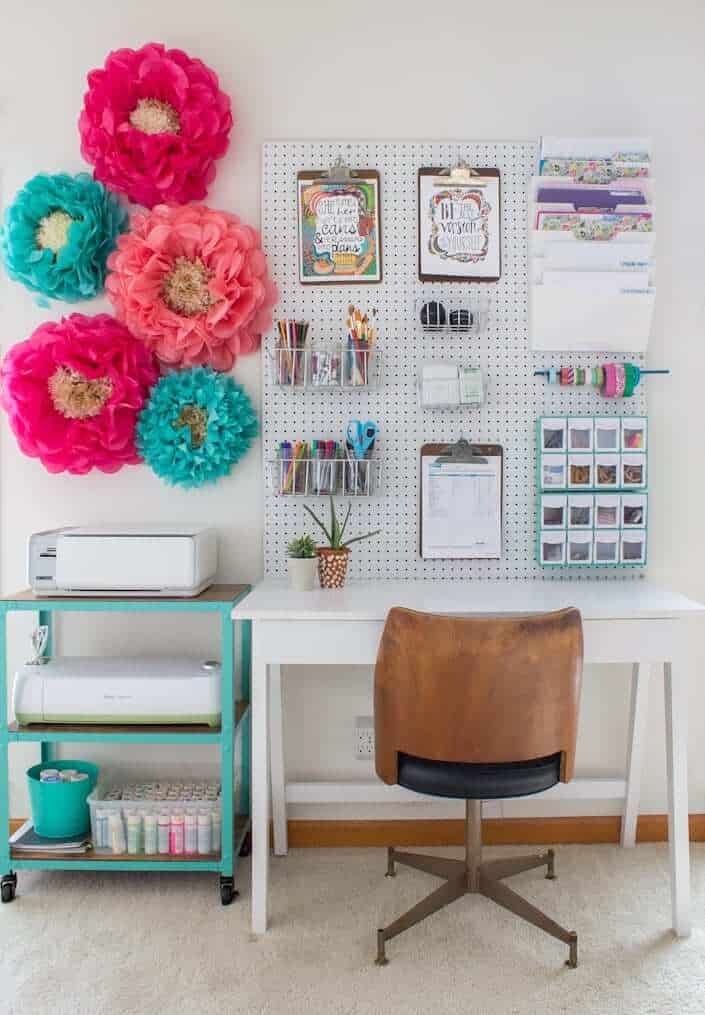 This craft room shares several easy organizing ideas, as well as great use of space. And, don't even get me started on those gorgeous DIY flowers!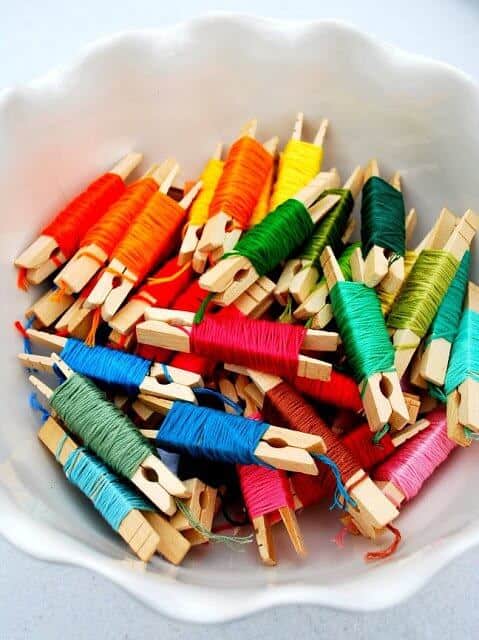 Pick up some inexpensive clothes pins-you can even find them at the dollar store-and organize all of your twine and embroidery floss. Plus, it looks so pretty in a decorative bowl.
A great takeaway from these craft organizing ideas is that you don't have to spend a lot of money to create beautiful and useful craft storage. Keep an eye out at thrift stores for items that you can repurpose for storage, and don't forget IKEA. It is amazing what you can find there for simple storage.
If you are a crafter, you may enjoy this fun quiz on how to find out your crafting personality!