Easy Dollar Tree Valentines Day Decor Ideas + Video Tutorial
Learn how to make easy affordable Valentine's Day decor and gifts for friends, family, co-workers, and neighbors using simple Dollar Tree supplies, some bling, and a Magnolia Stencil! Make someone feel special this Valentine's Day with one of these five easy-to-make Valentine's Day Decor Ideas ~ Let me know in the comments below which one is your favorite!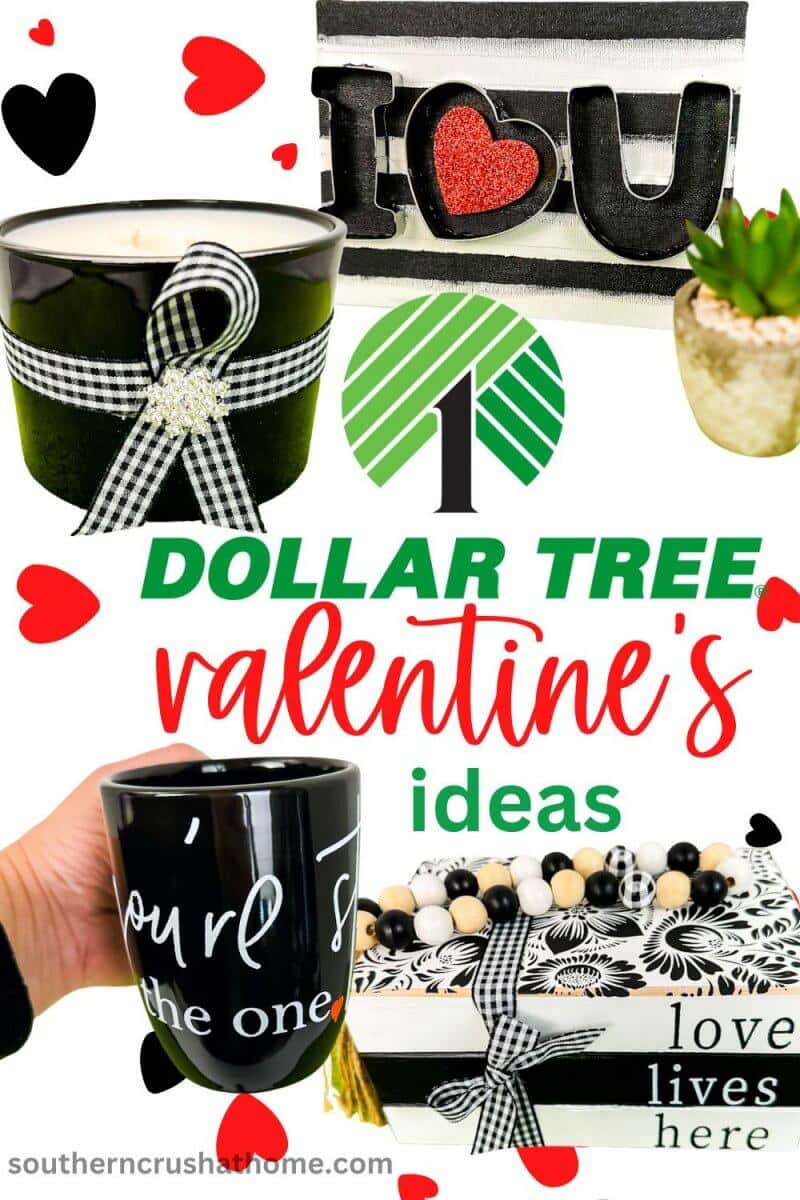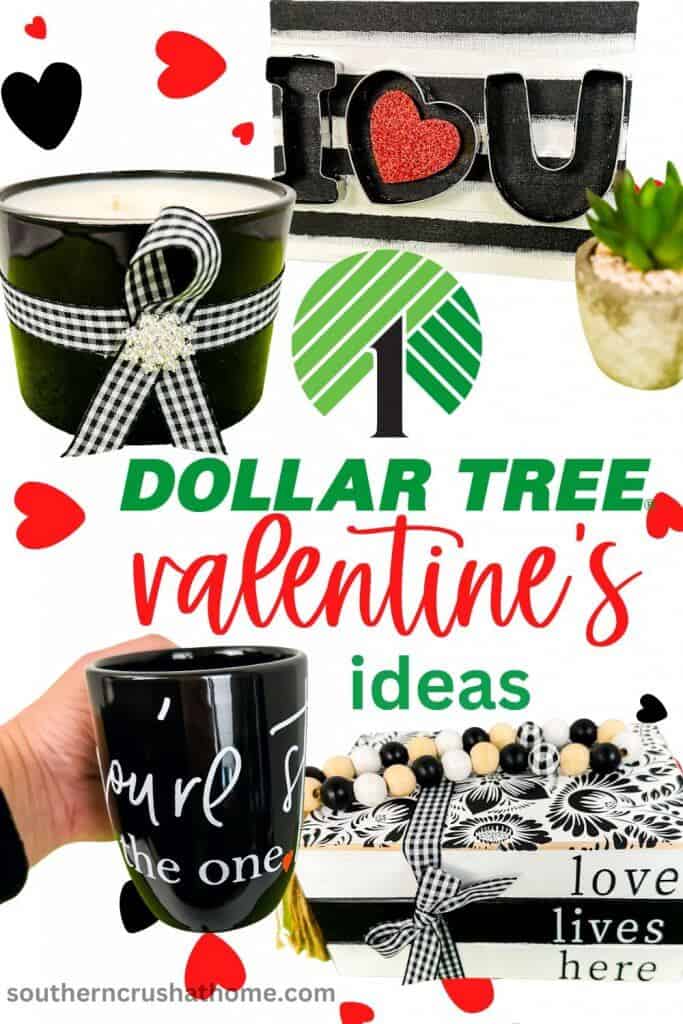 Be sure to PIN this for later!
Dollar Tree Valentines Day Decor Ideas
If you're looking for a way to make this Valentine's Day extra special on a budget, I've got the perfect solution. It's surprisingly easy to create show-stopping decor when you know what to look for and where to shop. A quick trip to the Dollar Tree is all it takes! You'll find everything you need – all at bargain prices. With these supplies, you can whip up adorable decorations quickly and easily. I guarantee that your special someone will be overjoyed when they see these homemade-crafted masterpieces!
Curious as to when Valentine's Day is this year and why we celebrate it? How about some great last minute gift ideas? Find it all here.
This blog post contains affiliate links. The opinions are wholly my own from my own experience. I may earn a small commission from clicks through to the websites that end in a purchase.
Step by Step Video Tutorials
You can watch the easy-to-follow, step-by-step instructions below.
Wood Bead Valentines Heart Shaped Wreath
Made with two Dollar store black or natural wood bead wreath forms, this unique Valentines Heart Shaped Wreath is the perfect decoration to display for the holiday.
Supplies Needed
Two Dollar Tree Black Wood Bead Wreath Forms
Pliers
Floral wire
Faux greenery
Faux flowers
Dollar Tree HOME sign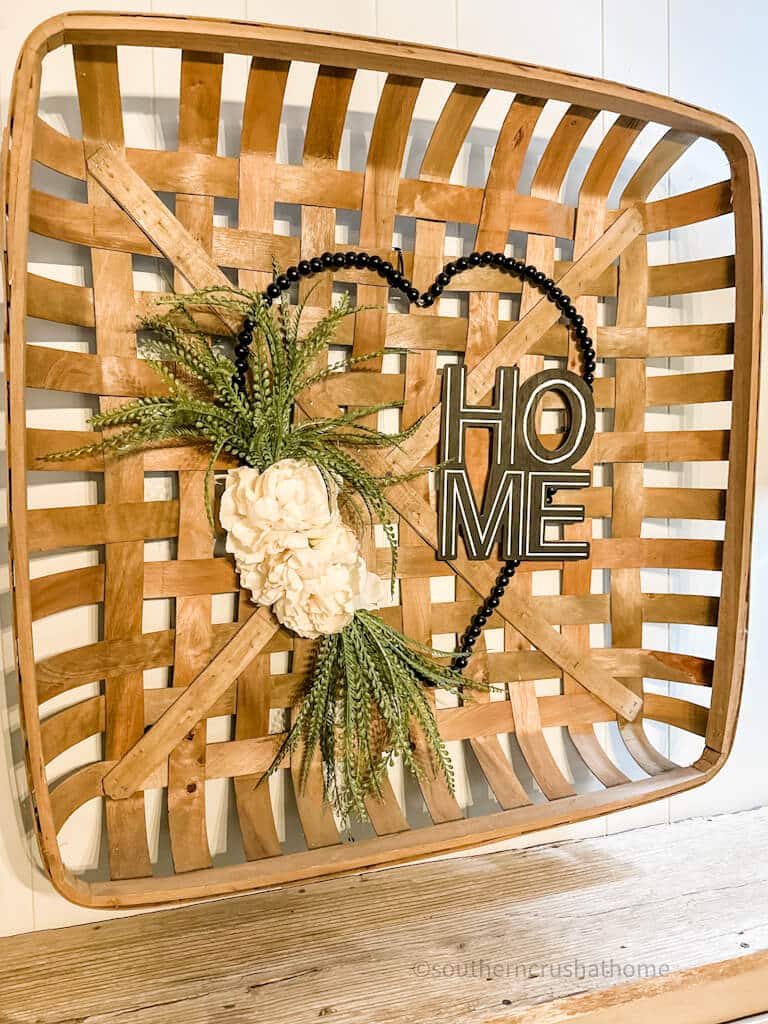 See a few more Valentine's Wreath Ideas below for even more inspiration.
Gorgeous Glam Candle with Bling
This glamorous candle makes the perfect gift for that special someone for Valentine's Day! It's so easy to take a simple black-and-white candle and dress it up with some ribbon and sparkle!
Supplies Needed
Dollar Tree Buffalo Check Ribbon
Hot Glue
Scissors
My favorite Tyler Candle Scents are HERE.
Faux Book Stack Magnolia Bookstack
Faux book stacks are super trendy in the world of home decor. This black and white farmhouse style book stack decor is not only great for Valentine's Day, but it's also neutral enough to keep out all year round.
Supplies Needed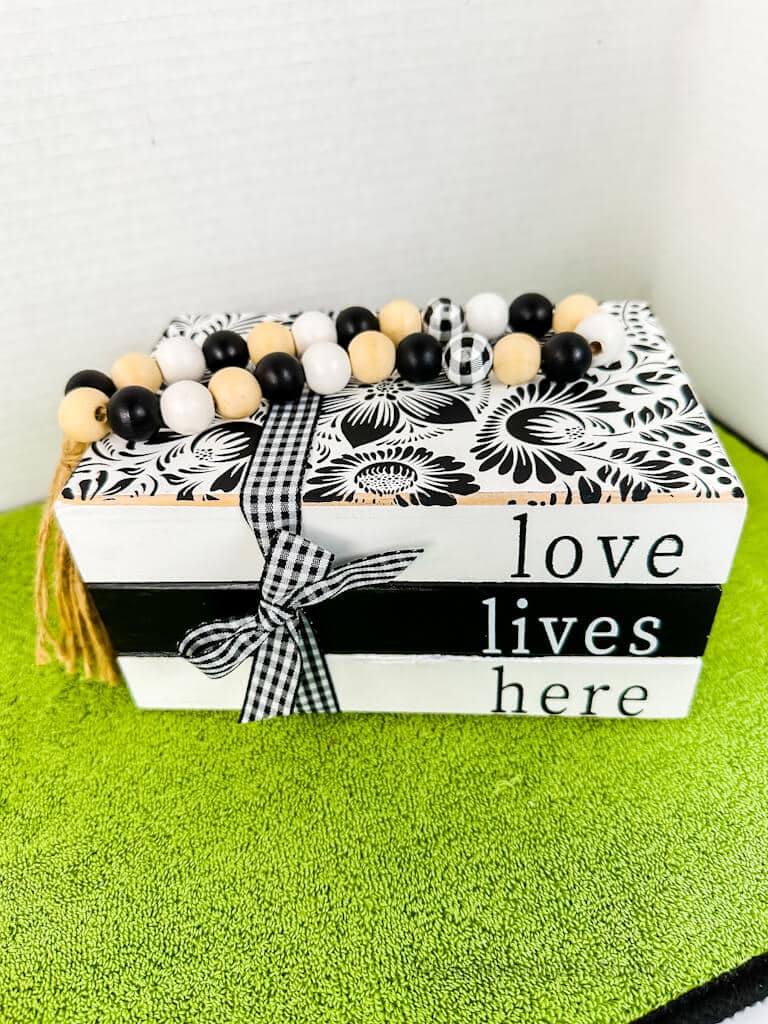 Cookie Cutter Canvas Art
Who knew that you can use cookie cutters to create one-of-a-kind art decor projects? Using simple cookie cutters as inspiration for this "I LOVE YOU"canvas sign, gives it a unique 3-D effect.
It's the perfect size sign for a cute Valentine's Day tiered tray, to add as an extra pop to a gallery wall, or to display on a side table during the Valentine's holiday.
Supplies Needed
Dollar Tree "I LOVE U" Cookie Cutters
5 x 7 Dollar Tree White Canvas
Black Acrylic Paint
Foam Paint Brush
Dollar Tree Red Glitter Heart Sticker
Hot Glue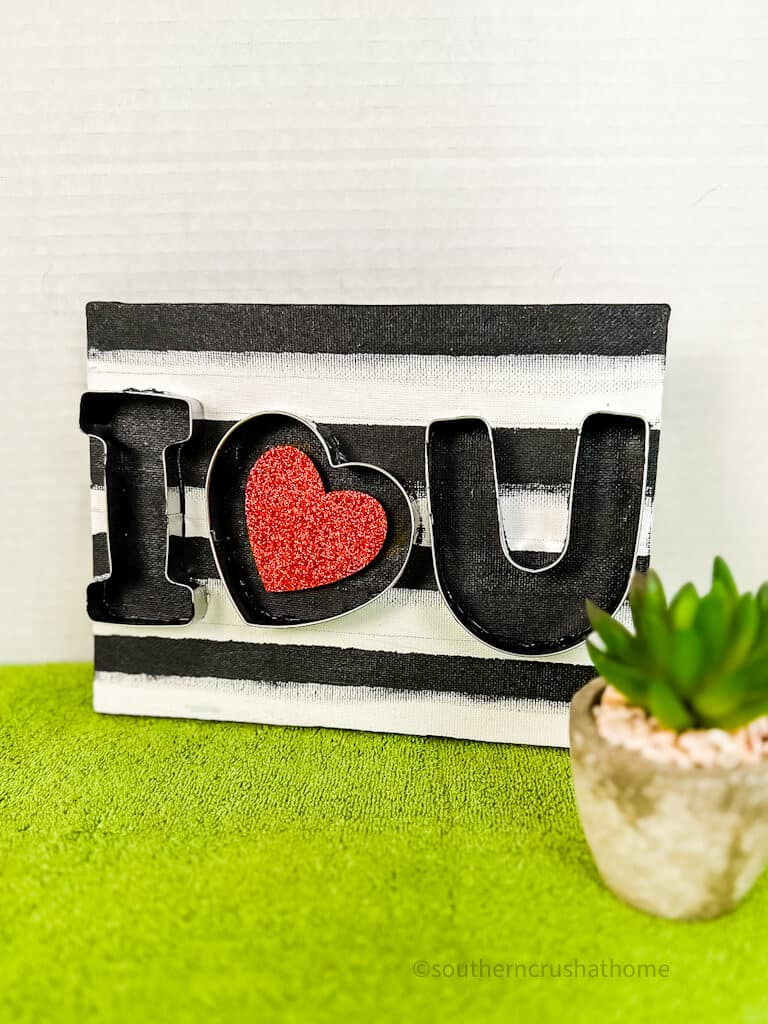 Valentine's Day Ceramic Mug
Painted ceramic mugs is one of the easiest DIY gifts you can make. They are super popular and can even be crafted with the kids! Designs for painting ceramic mugs are endless, but I love this one for the simplicity and the simple saying "You're Still the One" (I'm referring to my coffee of course–LOL)
Supplies Needed
Black Dollar Tree Ceramic Mug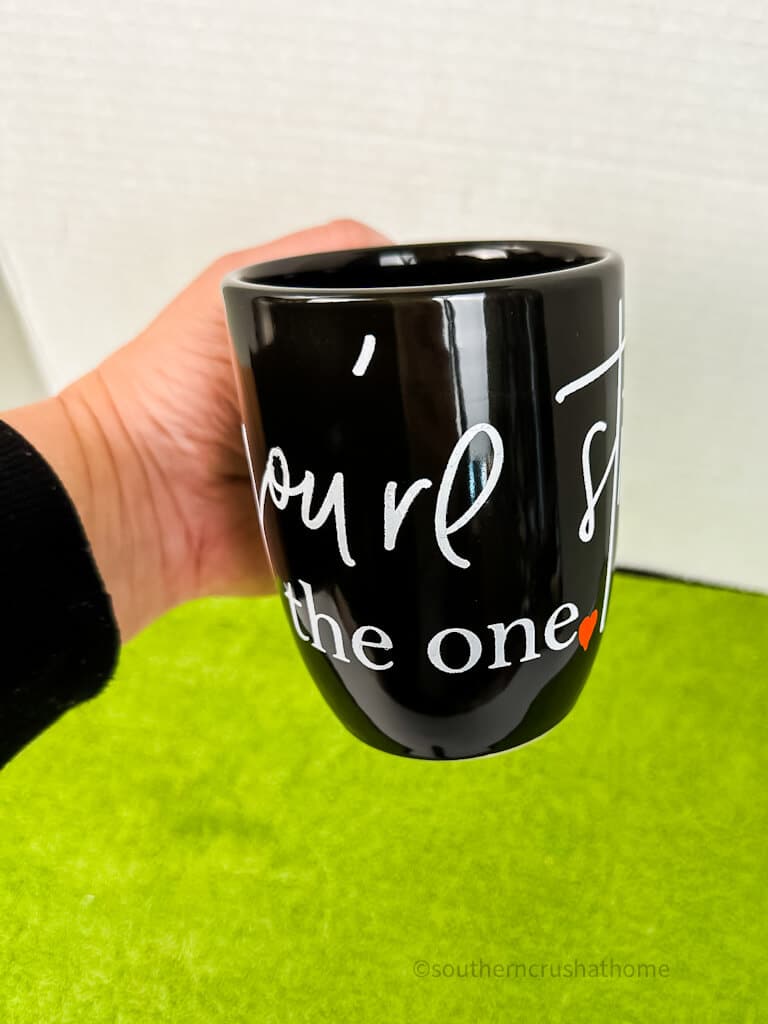 More Ceramic Mug Ideas are HERE.
Join us HERE in my VIP Crafting Group 👇👇https://www.southerncrushathome.com/vip