Southern Crush On the Road in Justin, TX (at The Classy Cactus)
Justin, TX is so close to my home that it's actually a bit dangerous. Let me explain why. There is a little shop that I've fallen in love with that holds the most unique and fun antiques and goodies.. and the people there are pretty nice, too!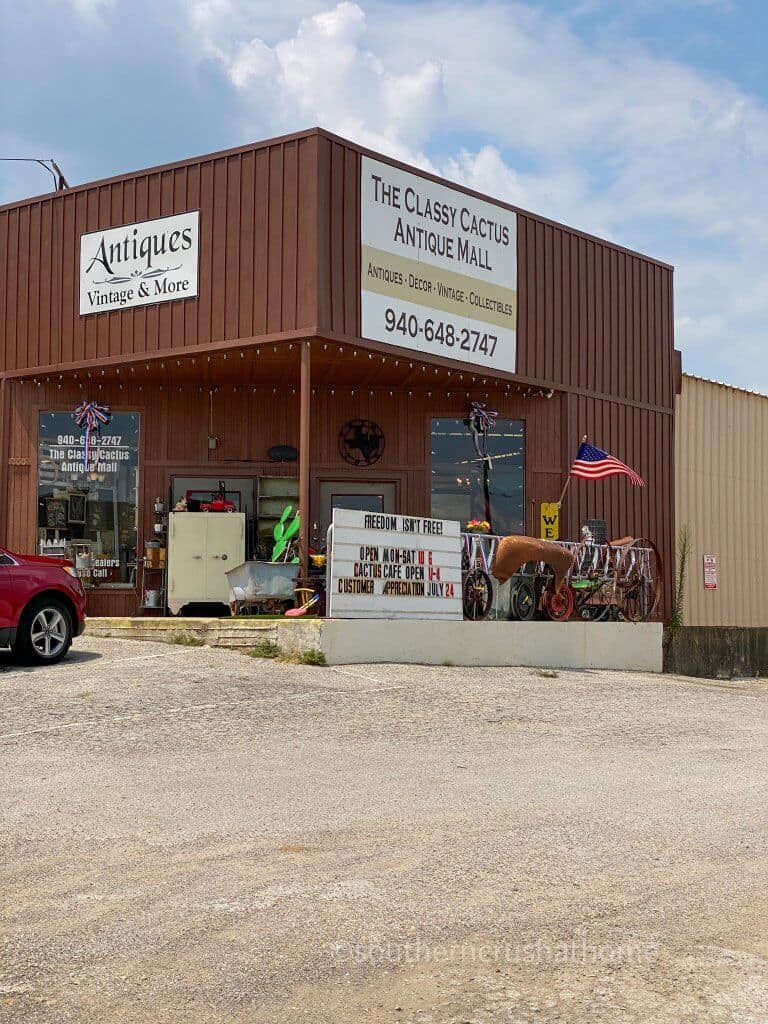 WHAT I LOVE ABOUT THE CLASSY CACTUS IN JUSTIN, TX
I've been to so many antique malls that I'm beginning to feel like a bit of an expert on them. I love this one in particular for several reasons.
It is a good size for browsing, but no so large you can't tackle it in a few hours. Sometimes you walk into a building and just know that you won't be able to see it all in one trip.
There is a built-in Cactus Cafe if you get hungry while you shop or if you want to plan a fun outing with a friend.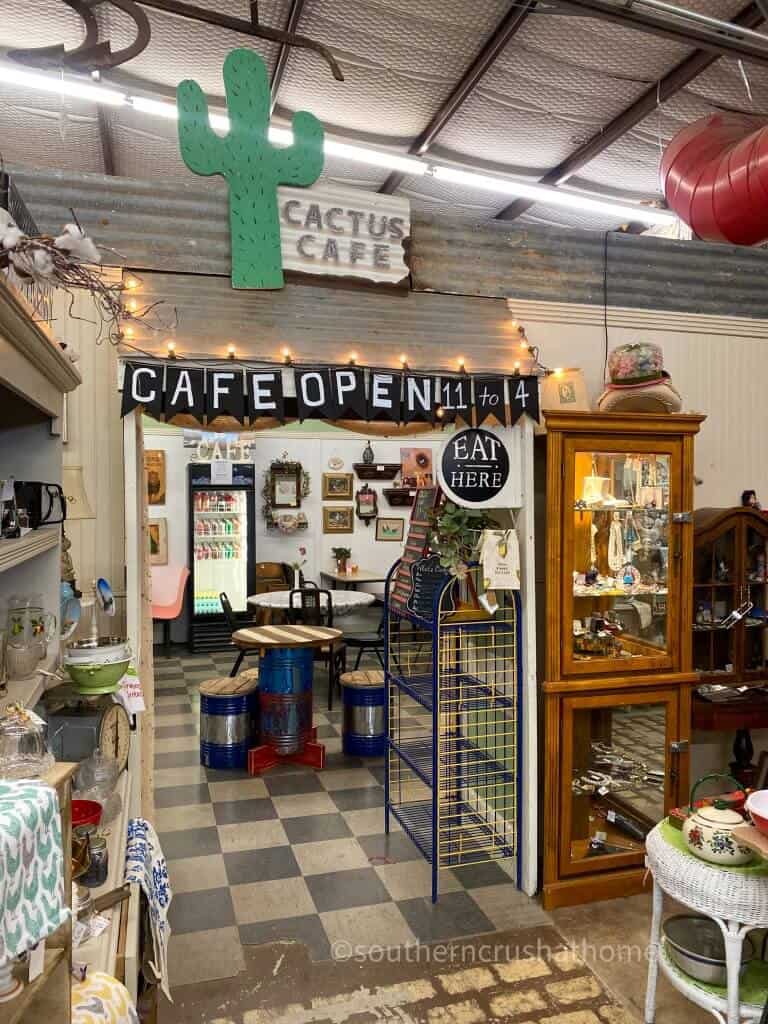 Another thing I love is the variety. They must be highly picky as to who can rent space because, the booths are all filled with equally good contents. It makes me not want to "skip" any areas or rows. If you know what I mean, then you know what I mean.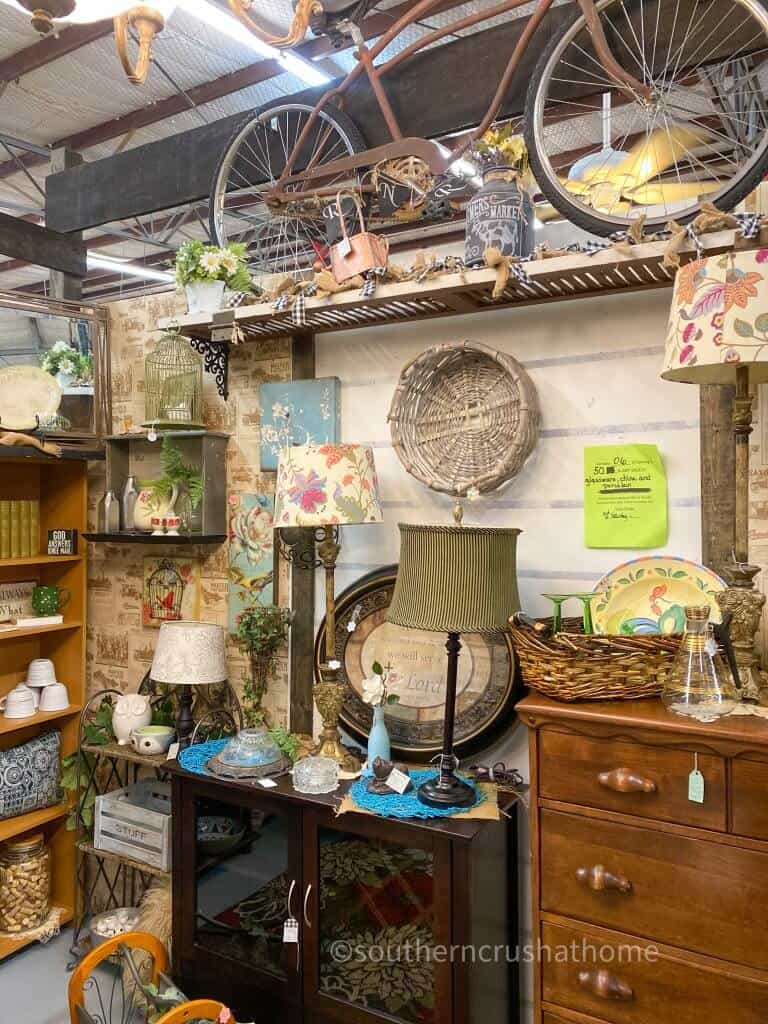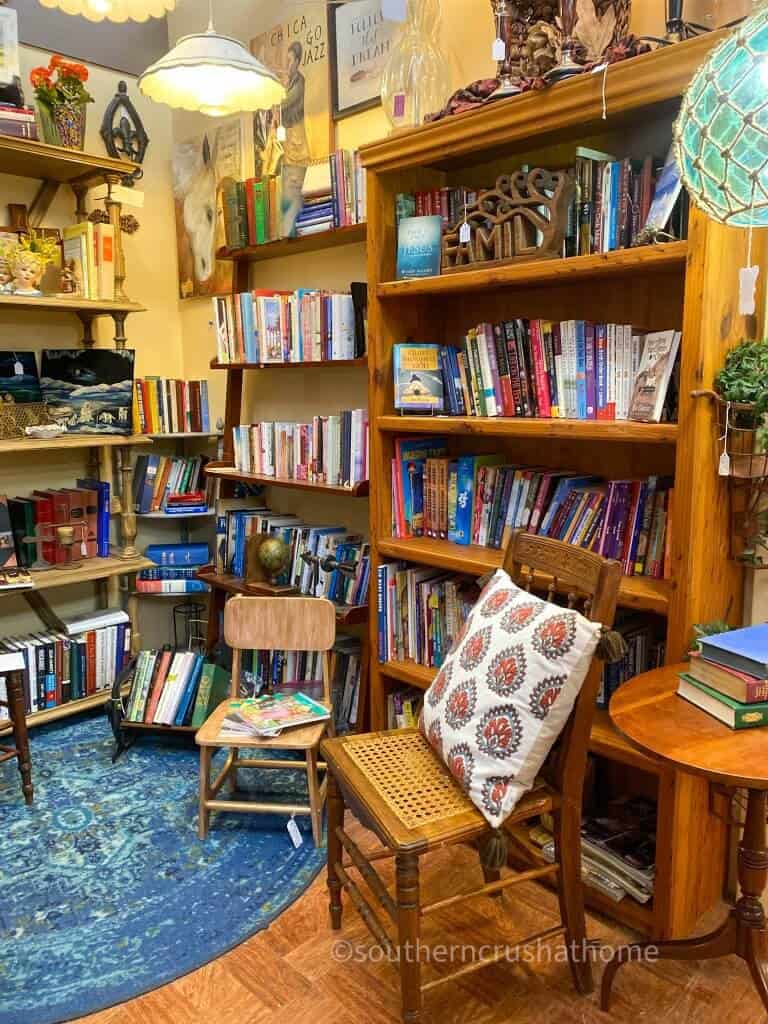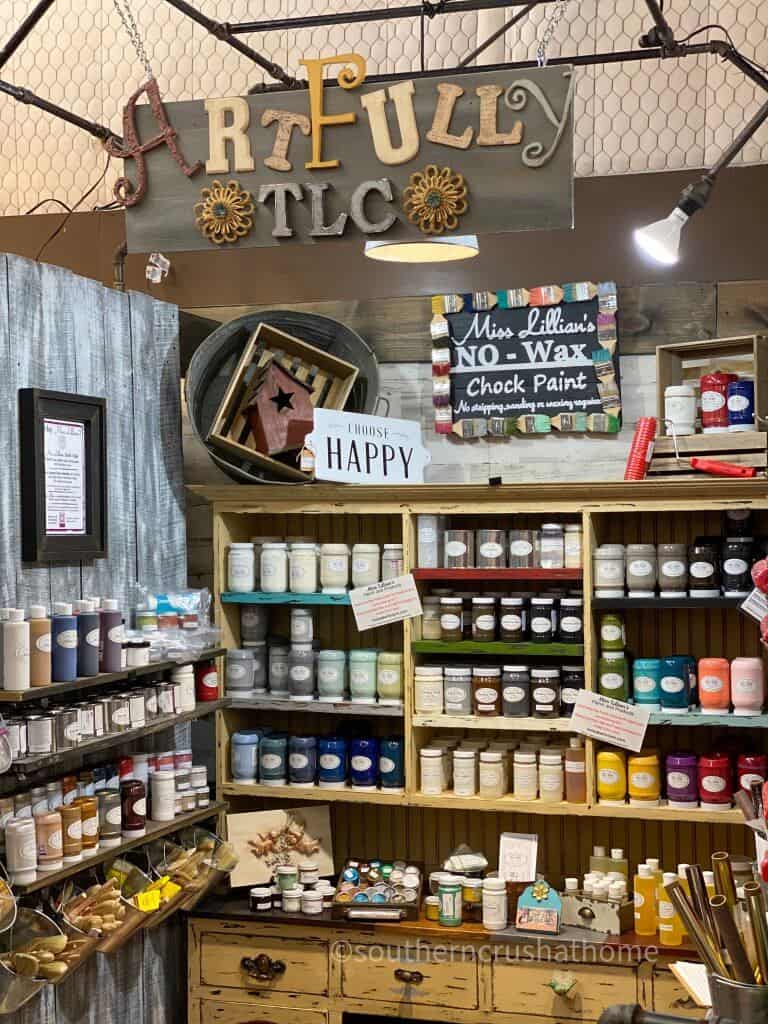 This is my friend Lesley's booth Artfully, TLC!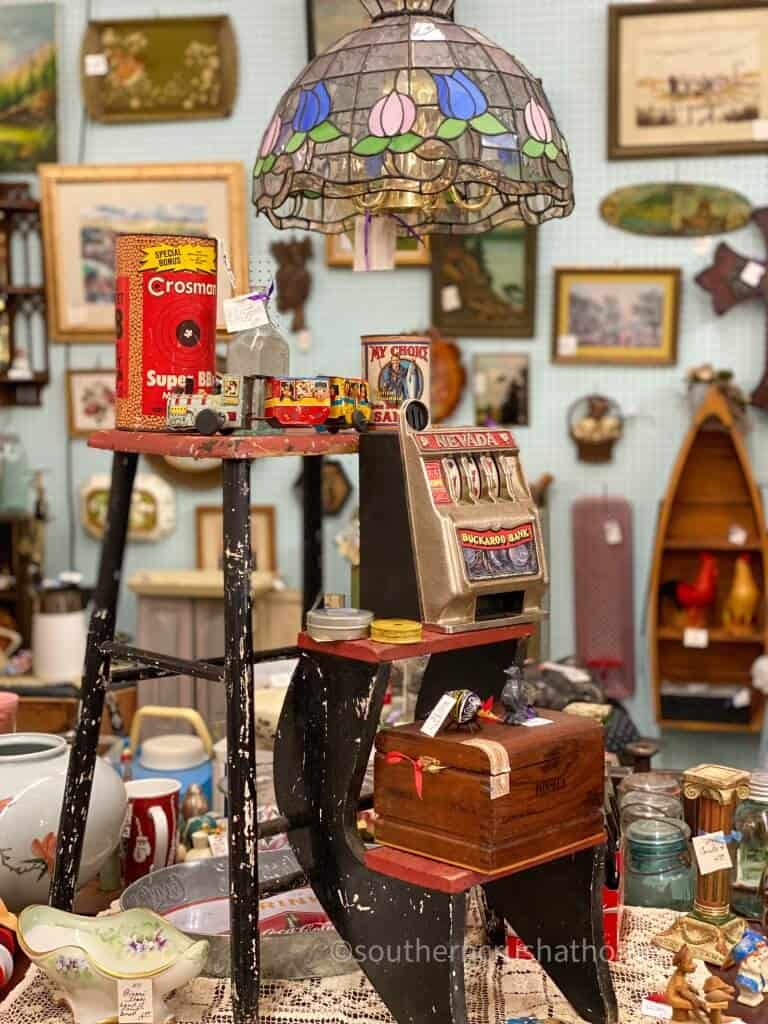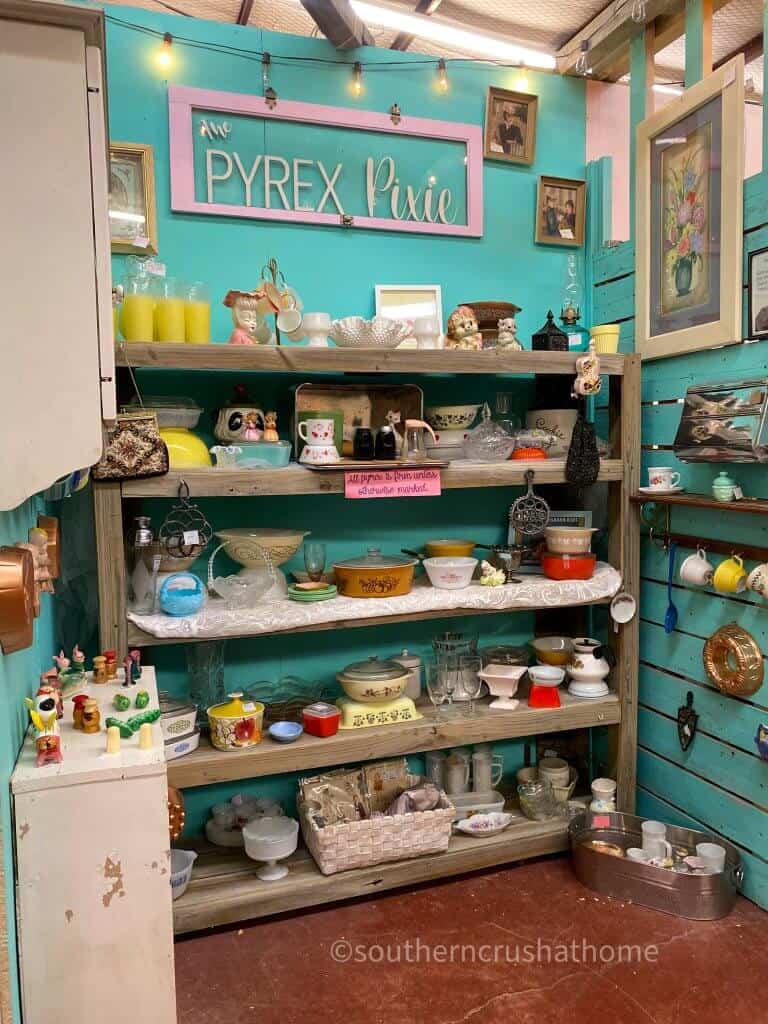 The people who work there are super friendly. I notice that there is a never ending stream of people that pop in just to say hi to them and catch up with their weekly events.
Last but not least, I love that there is a convenient little spot up at the front where you can place your "finds" as you go, while you shop, so that your hands are freed up! I love this!
what i found at the classy cactus
There is always so much to fall in love with when shopping at the Classy Cactus. It's hard to narrow down what will actually come home with you. These are some of the fun things that I found while shopping here.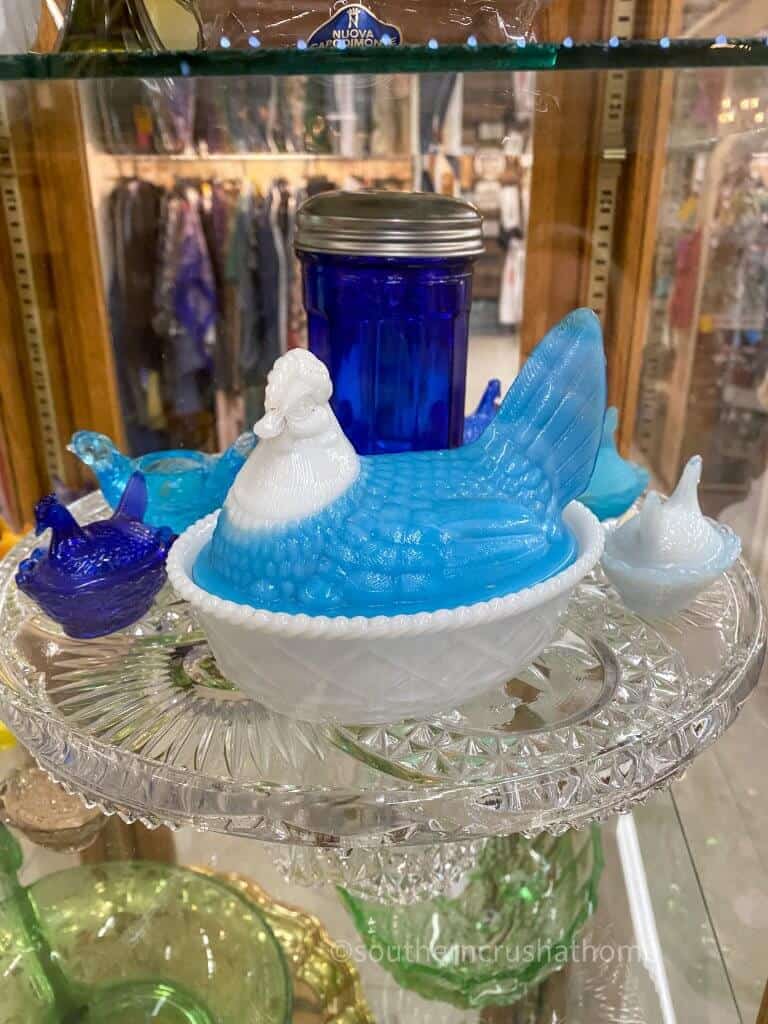 I've personally never seen a sitting hen in a nest that was half white and half blue so I thought I would share it here with you!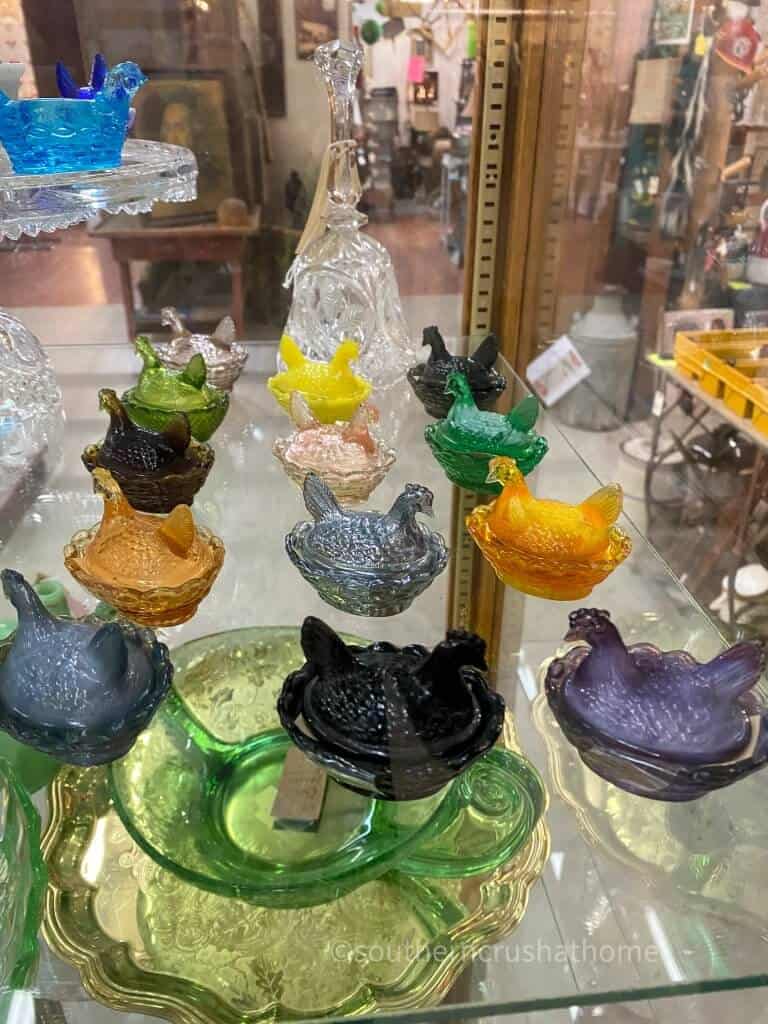 I'd also never seen these "miniature" chicks in a nest or all of this amazing variety of them in colors! So fun! Have you seen these sweet tiny gems before?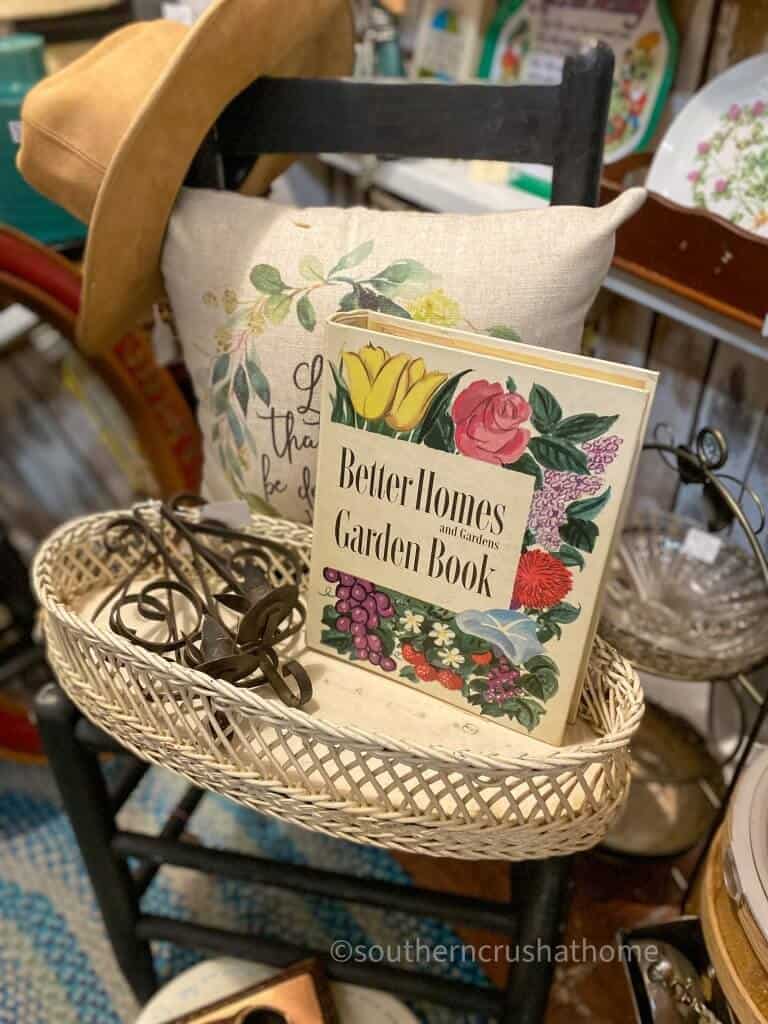 Baskets and books always make my list!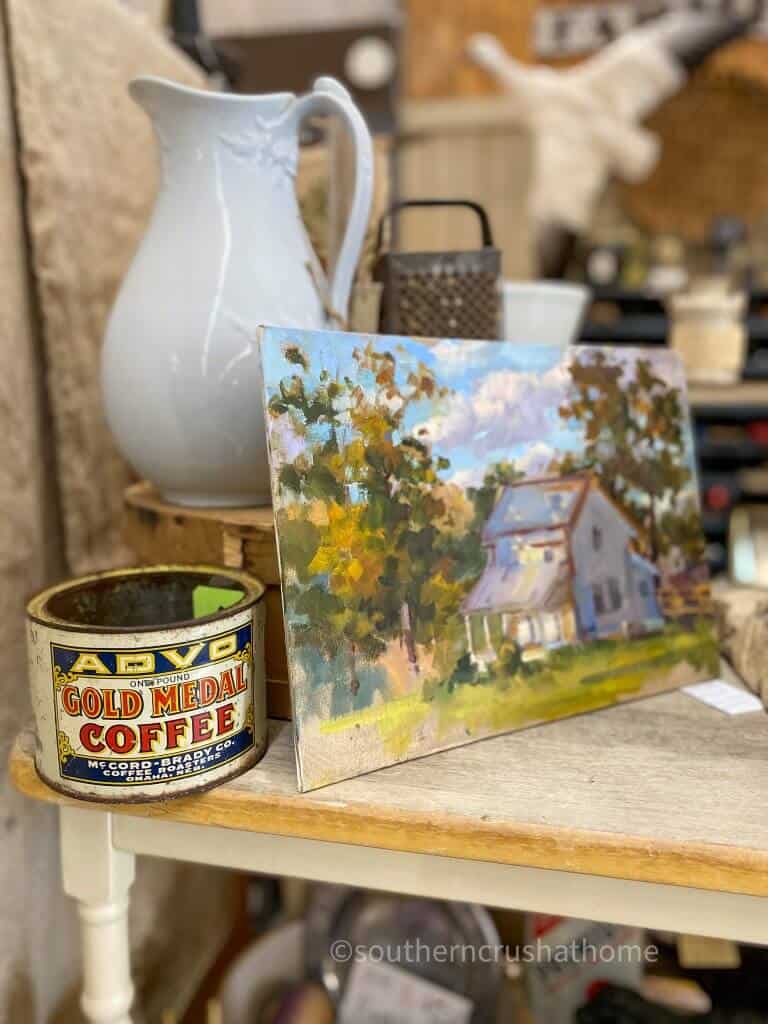 I have a strange love of vintage coffee tins, too! This one was extra special because it had my son's name on it- Brady! It reminds me of the crate I found while shopping in Lewisville, TX here.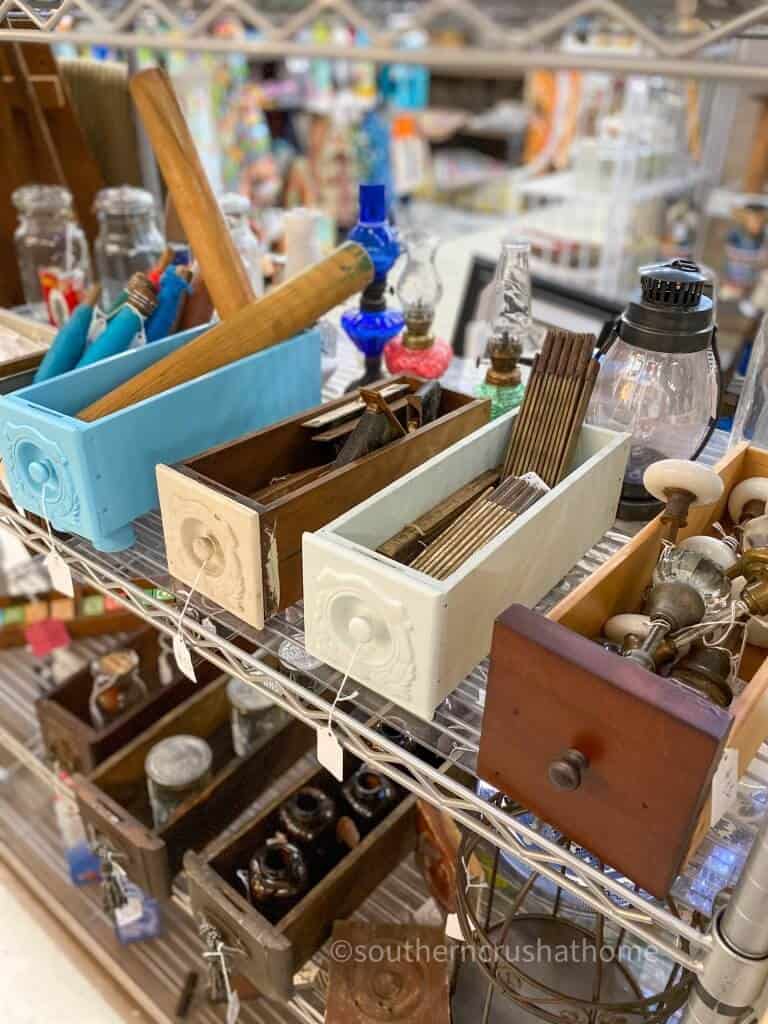 Collections of anyting are amazing to me! What do you collect?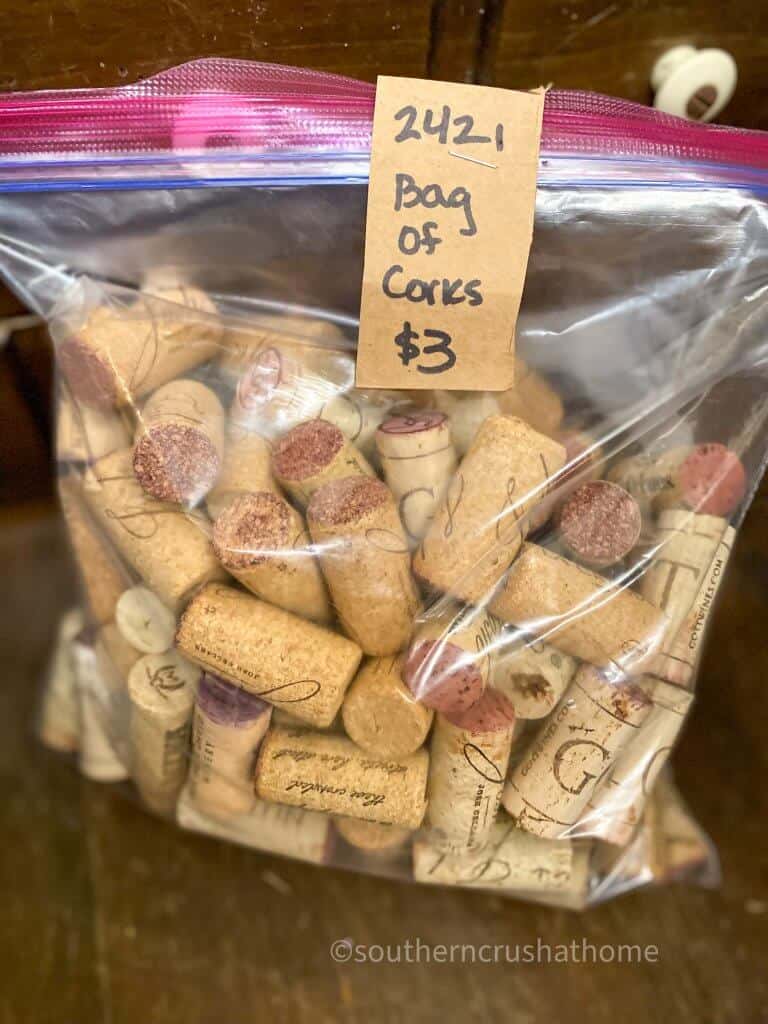 I saw this wine cork assortment and immediately thought of my Wine Cork Tree DIY!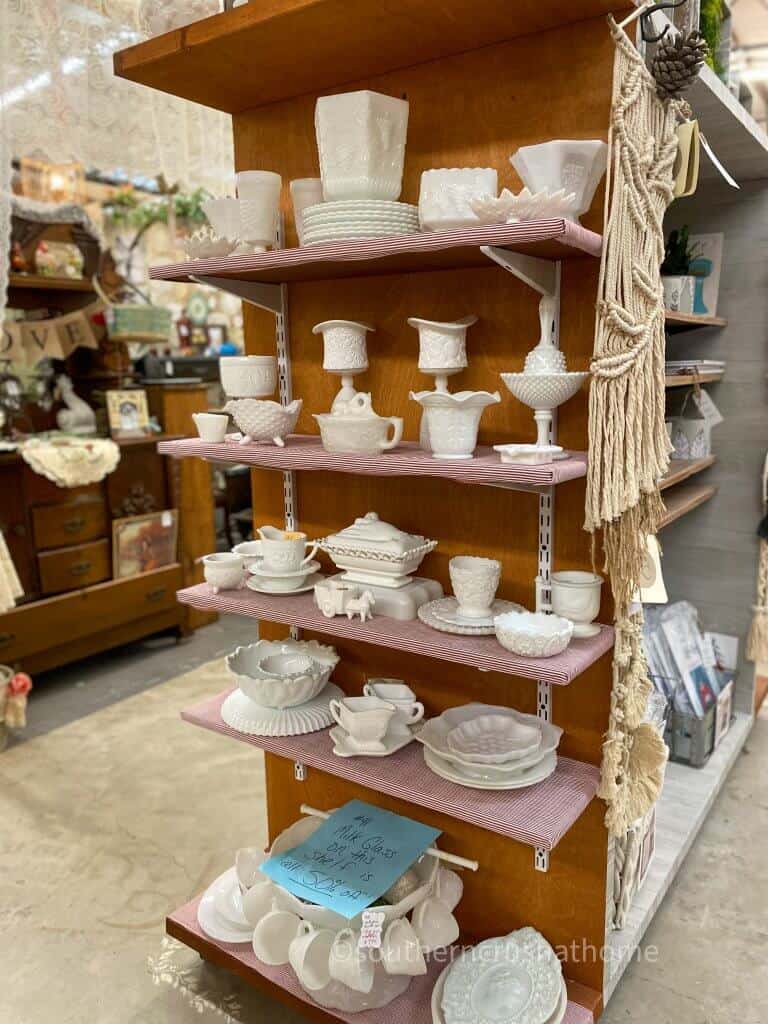 My jaw dropped when I saw this milk glass collection was marked down to half off! I love all things milk glass as you can see in these projects!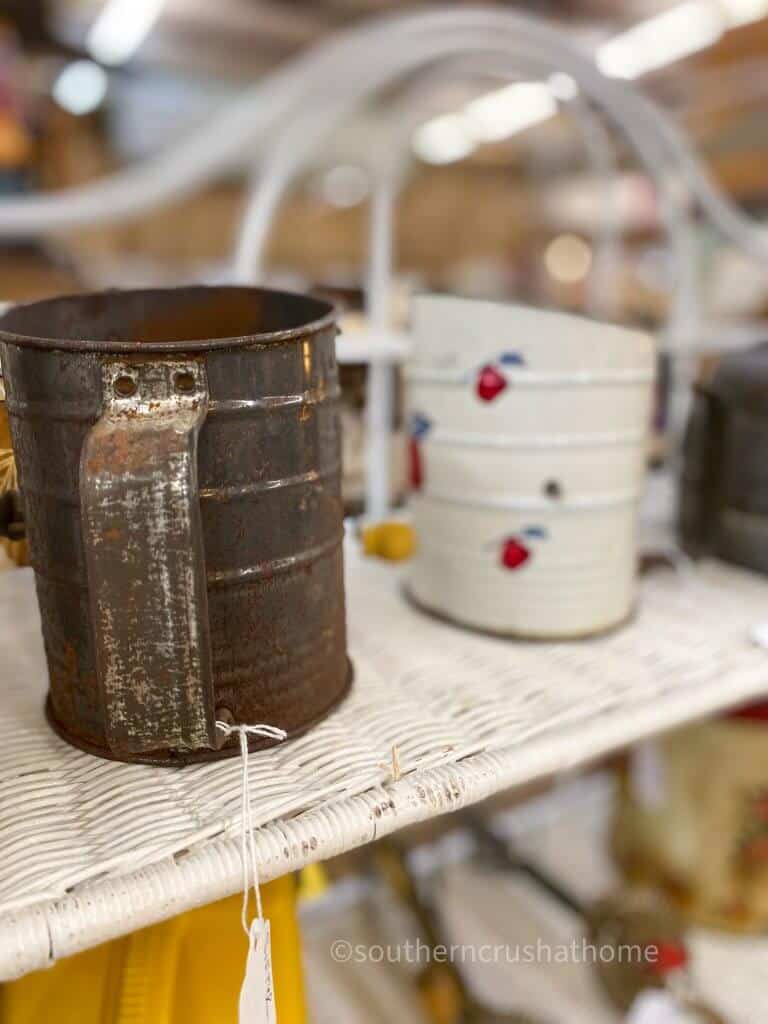 Sifters get me, too! Look at this entire Christmas tree that I decorated with thrifted sifters to go with my Pioneer Woman theme.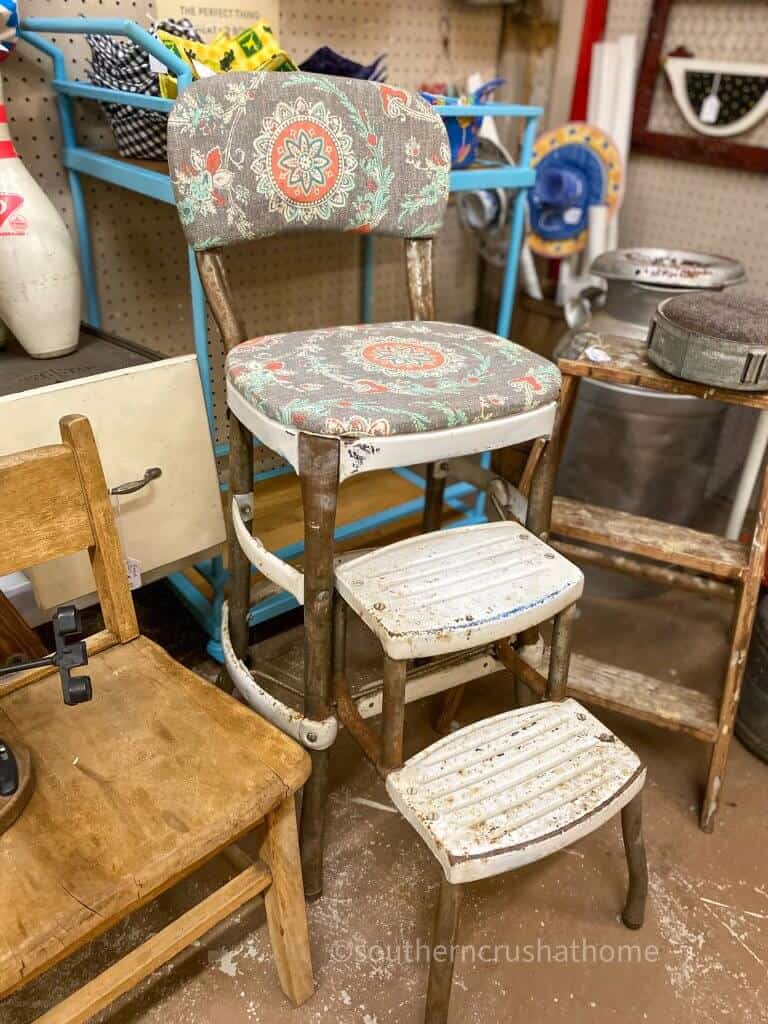 My step stool makeover was so easy that now every time I see one of these step stools I'm tempted to snatch it up! I like how this one is half upcycled and half new.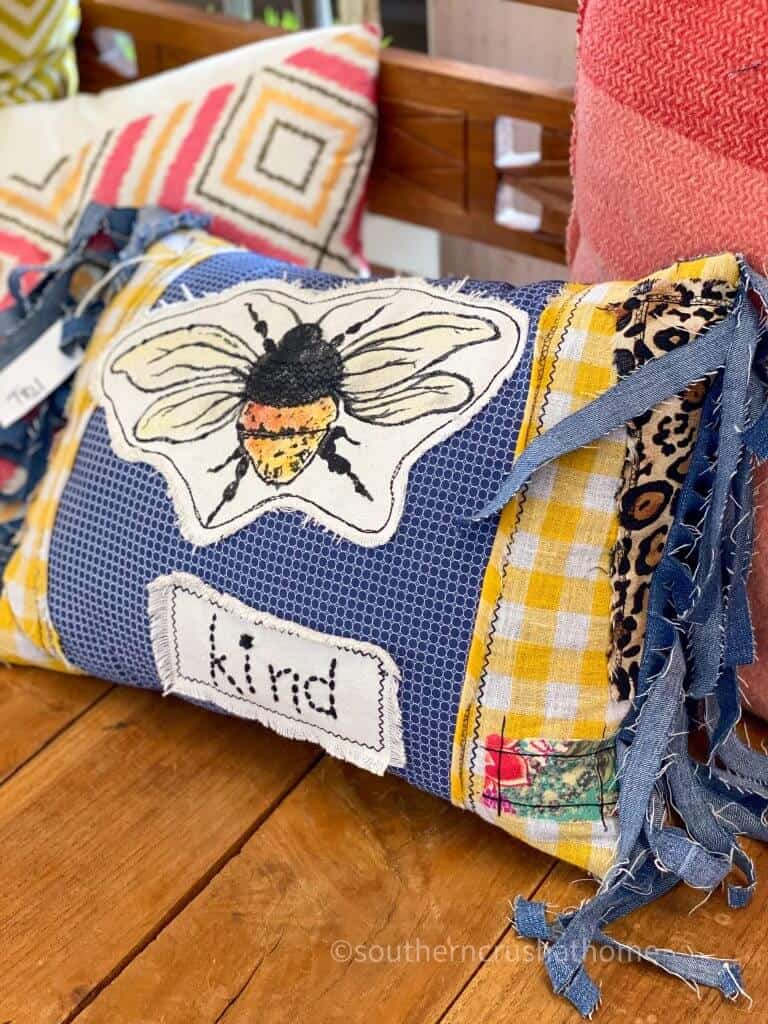 All things bumblebee are my love language. This would be a cute pillow to pair with one of my Loopy Yarn Bumblebees on a tassle or a corner of this pillow!
other things I loved…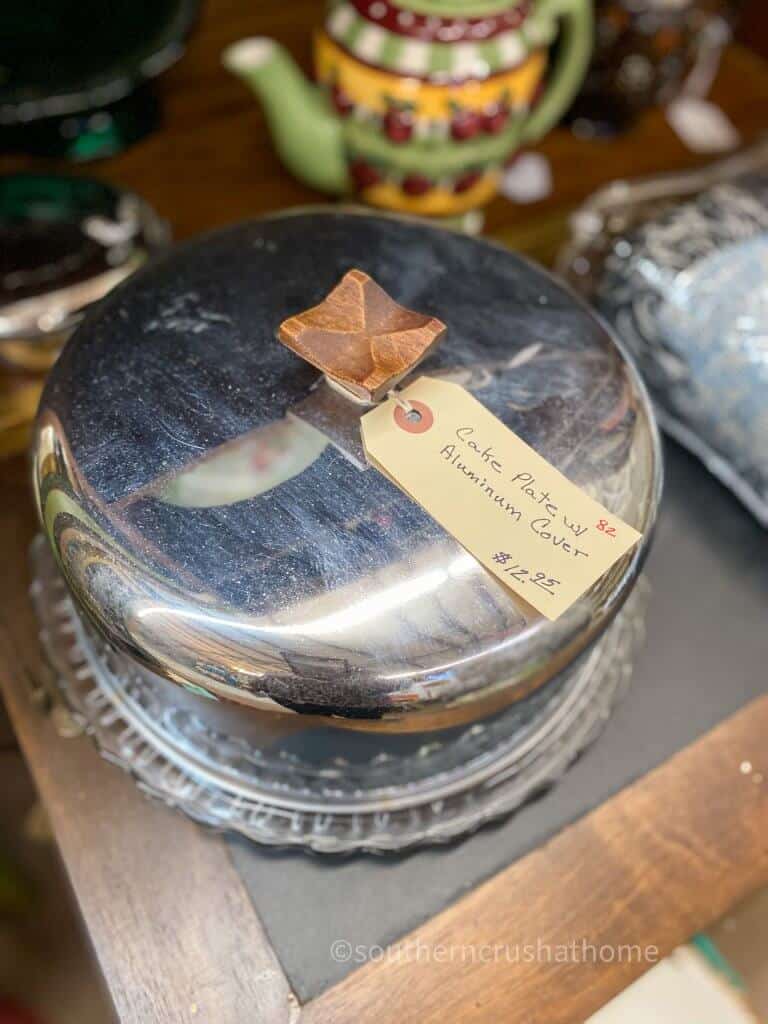 this stainless steel cake dome cover with crystal cake plate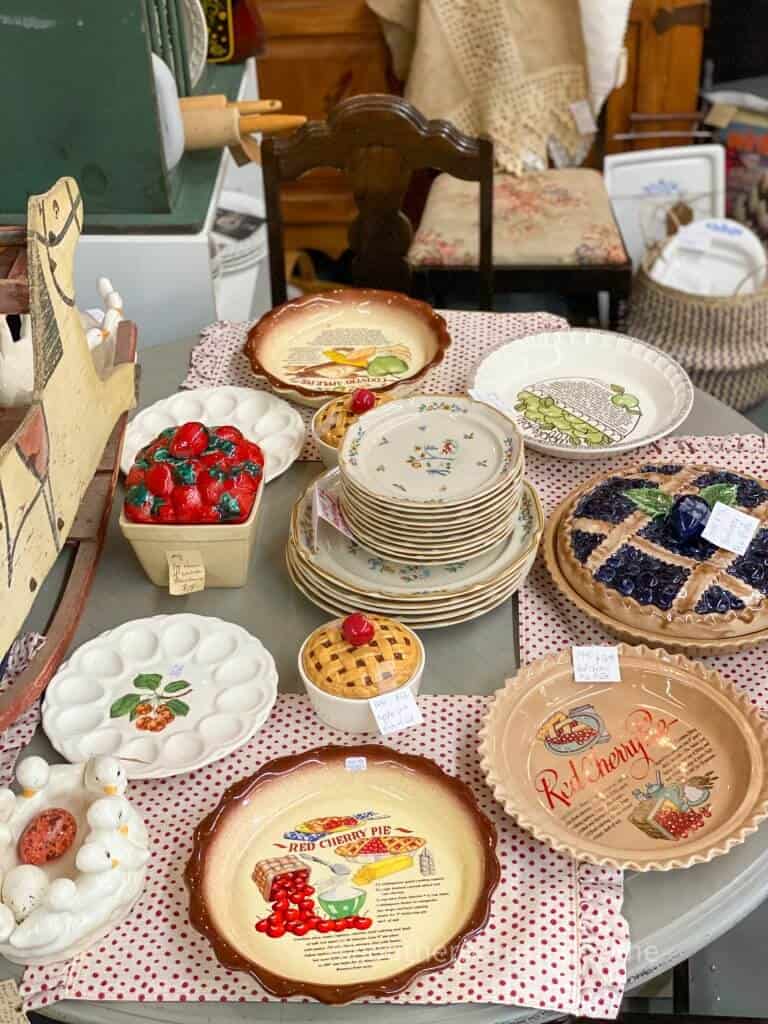 this fun pie plate collection
all the Pyrex patterns
so much fun in justin, tx
If you like to shop vintage and antiques, plan a special trip to Justin, TX to see the folks at The Classy Cactus at 100 West 3rd Street, Justin, TX 76247. You won't regret it!