Southern Crush on the Road in Lewisville, TX
Well it's been a week worth of rainy weather here and so we didn't want to venture too far and Lewisville, TX fit the bill for our latest adventure! I'm so glad we hit this spot and found this amazing place called the Antique Gallery of Lewisville, TX! Follow along and see what we found…
WHAT YOU'LL LOVE ABOUT LEWISVILLE, TX
Lewisville is a city right off the main highway, I-35E or Stemmons Freeway and Business Highway 121. It makes access to this particular spot super simple and convenient. I love that it's easy to get to and not hard to find at all.
Filled with rows and rows of vintage finds, new home decor pieces and rare antiques, this place does not disappoint. Be prepared to be greeted at the door by super friendly hosts who are ready to answer any questions you may have about anything and everything!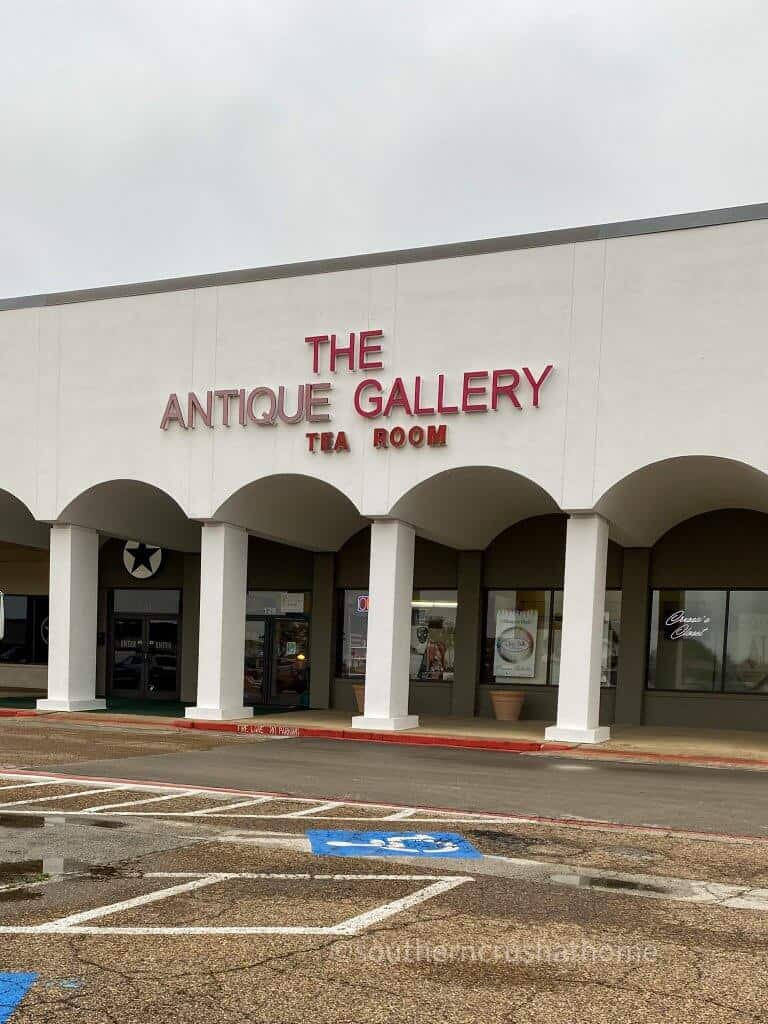 WHAT YOU'LL FIND AT THE ANTIQUE GALLERY IN LEWISVILLE, TX
After perusing for hours checking out endless booths, I found all of this vintage goodness!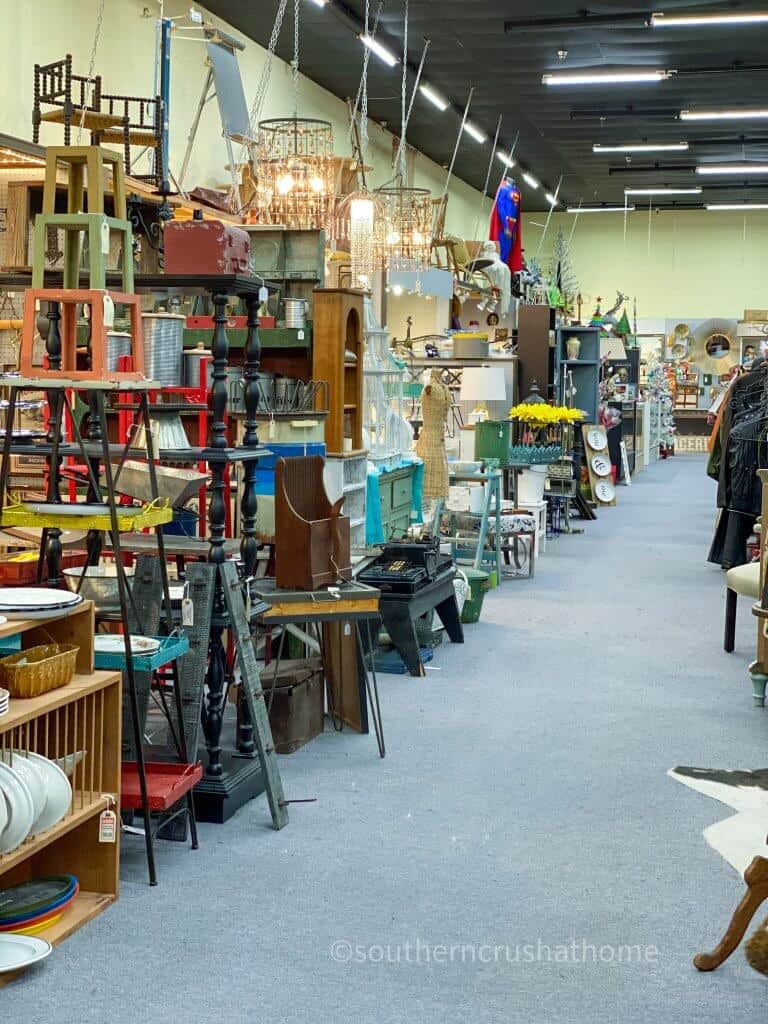 Look at these fun vintage radios in all shapes, sizes and colors! Do you recognize any of these?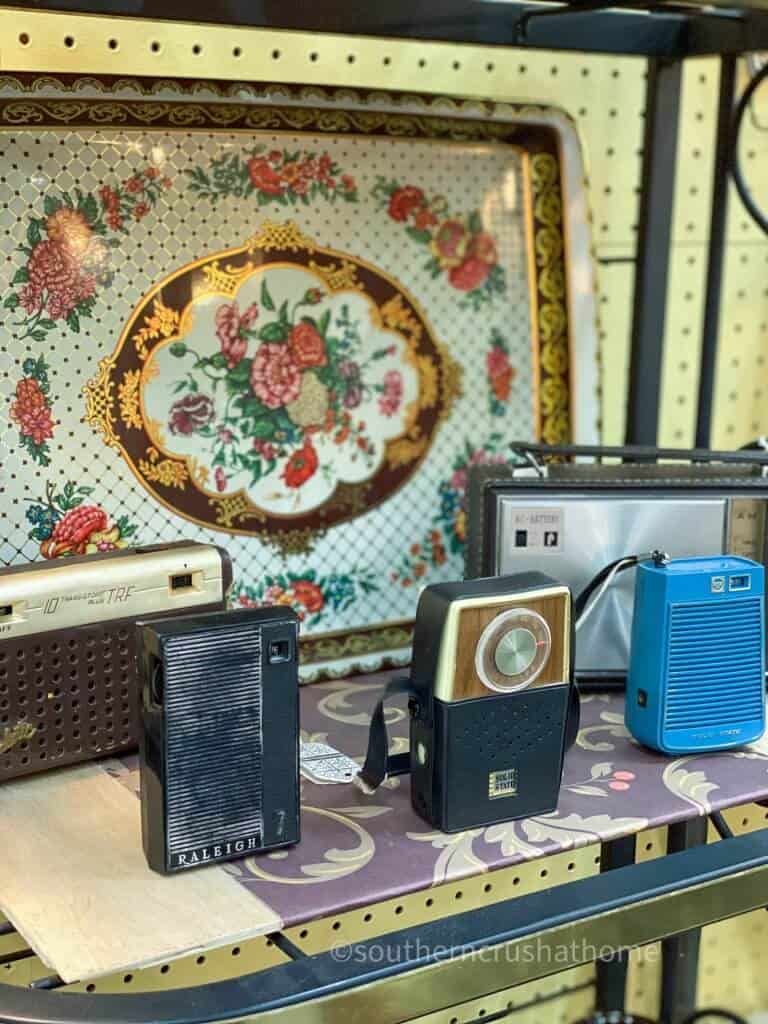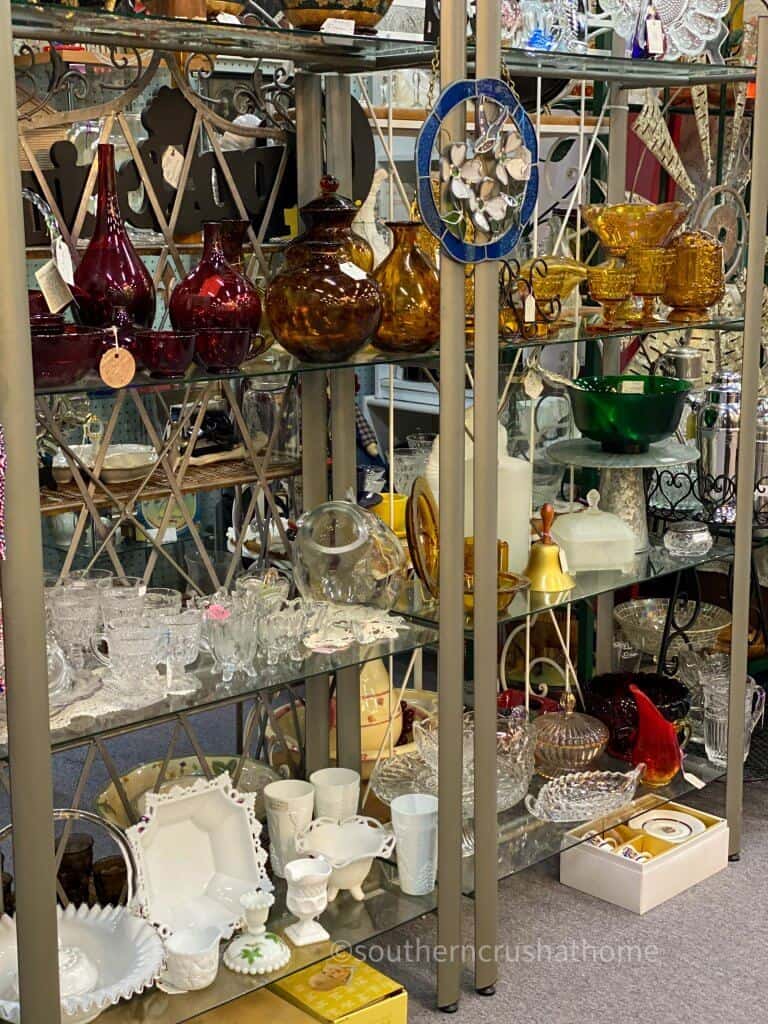 Such a pretty silver tea set! I used to have one just like this, but let go of it too soon! There was an amazing DIY centerpiece that I could have made with one just like this!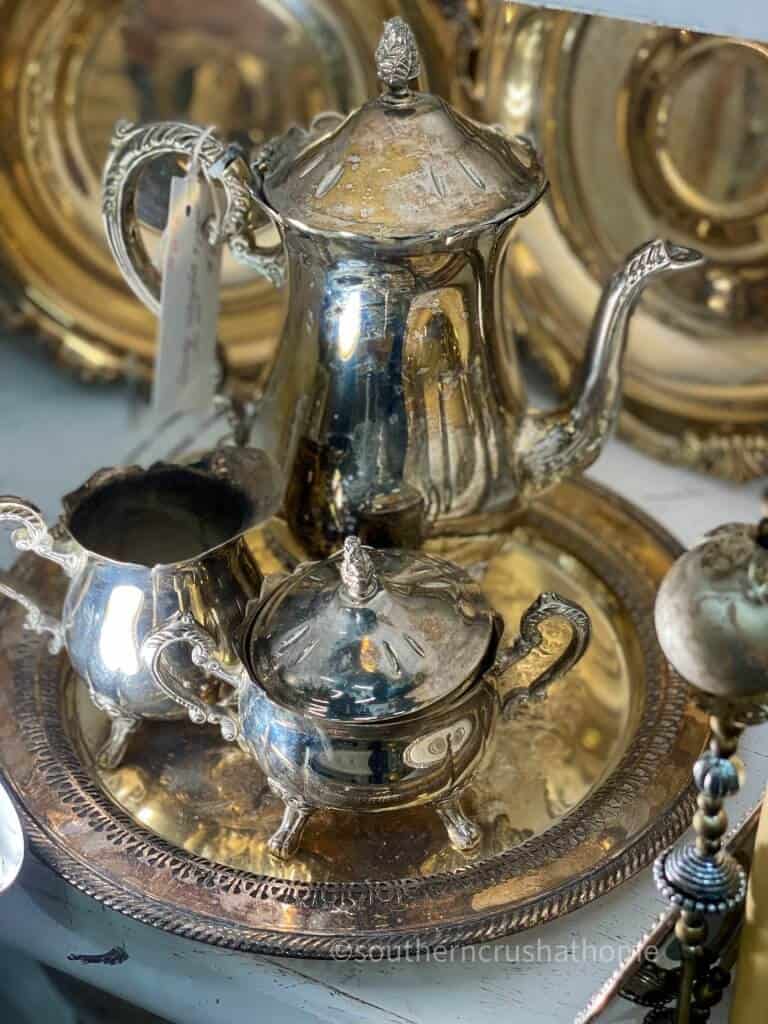 Lemons, lemons and more lemons! What a fun lemon themed beverage set! I love finding unique things like this when I'm on the road hunting antiques. Have you seen one like this before?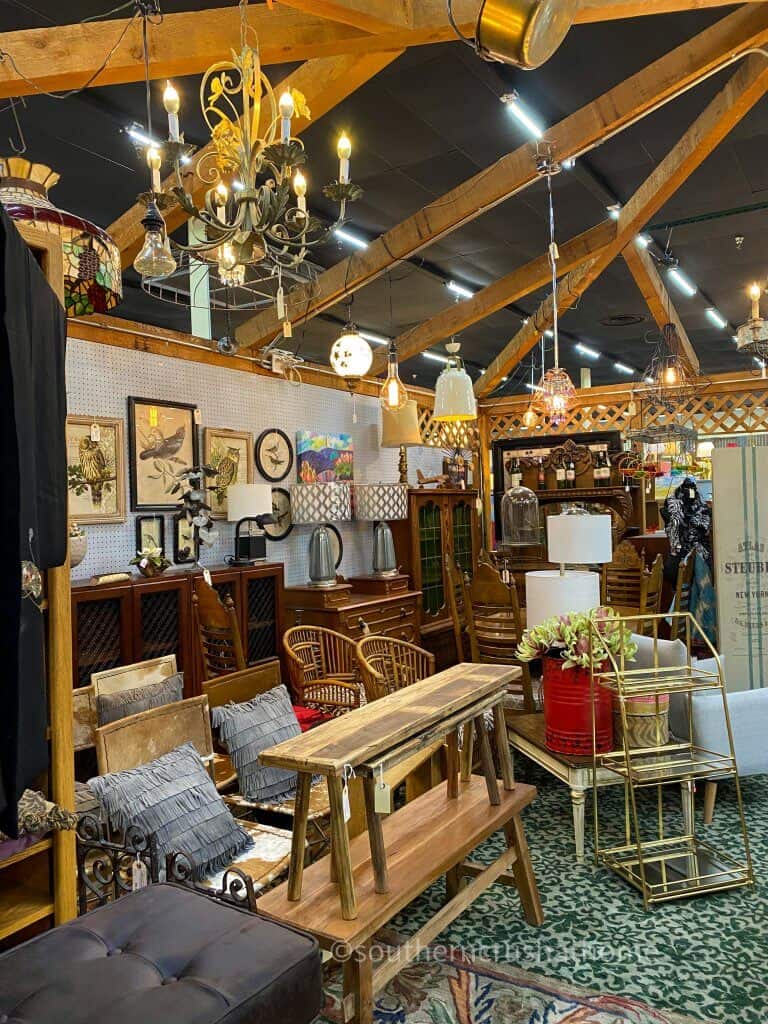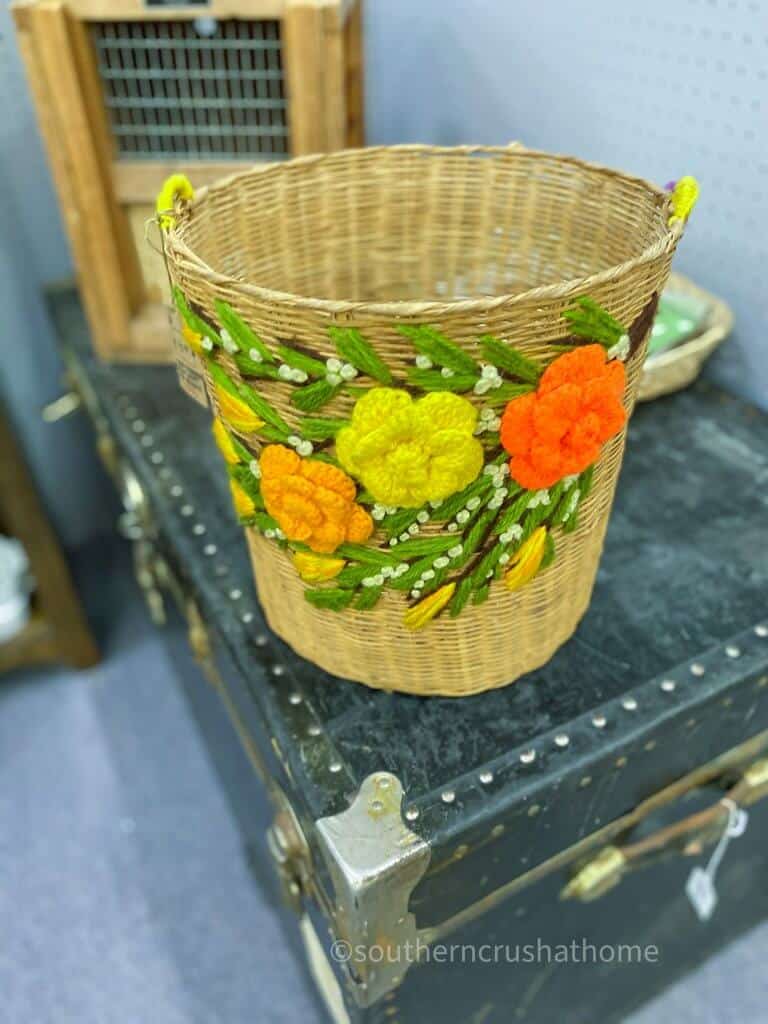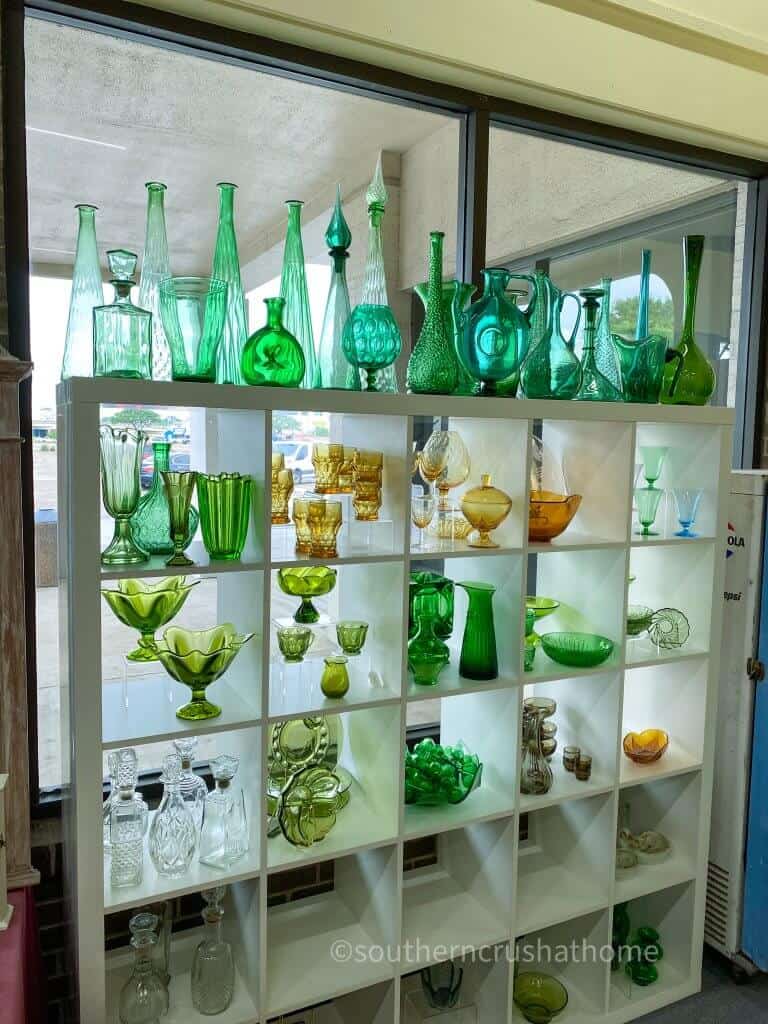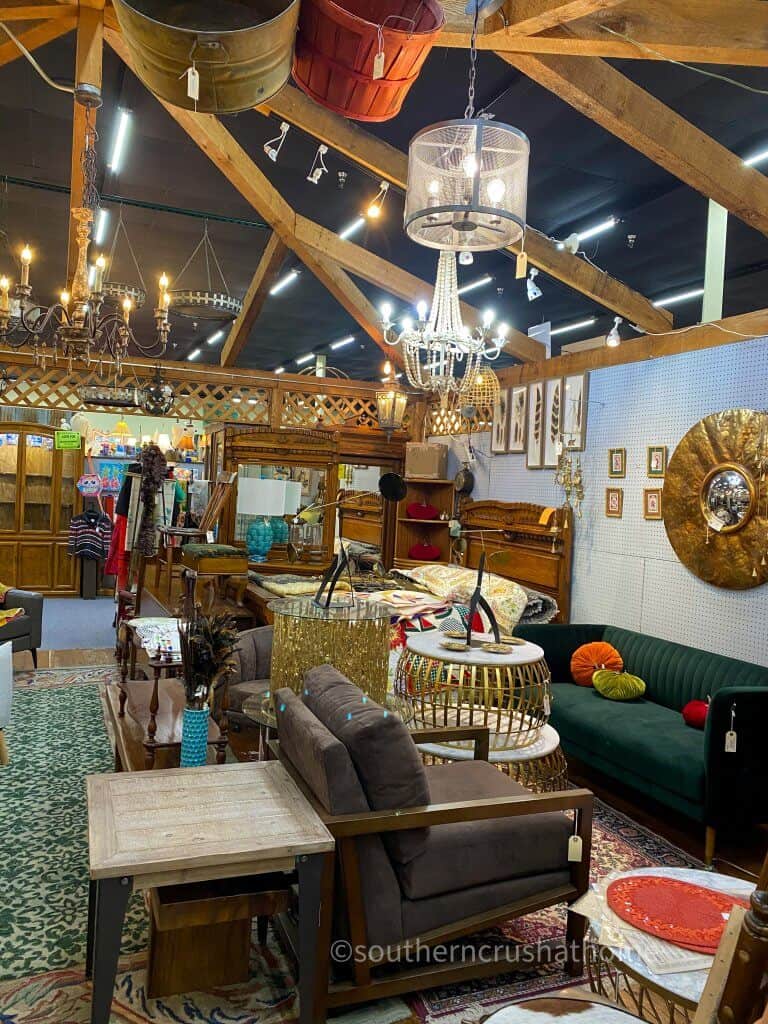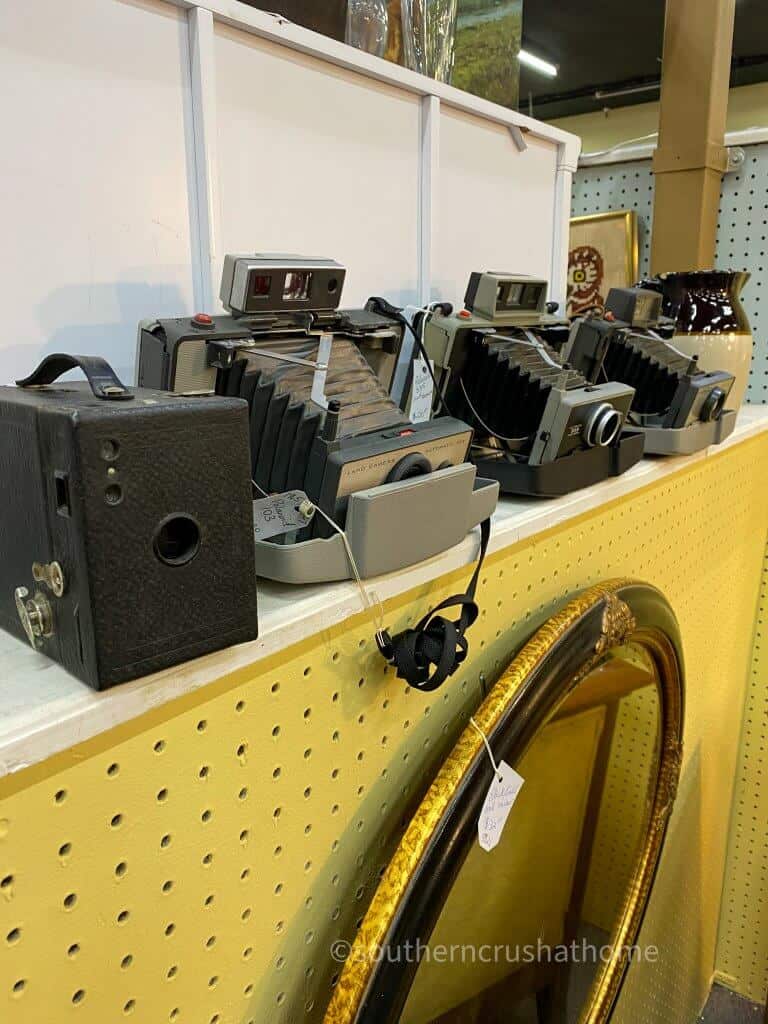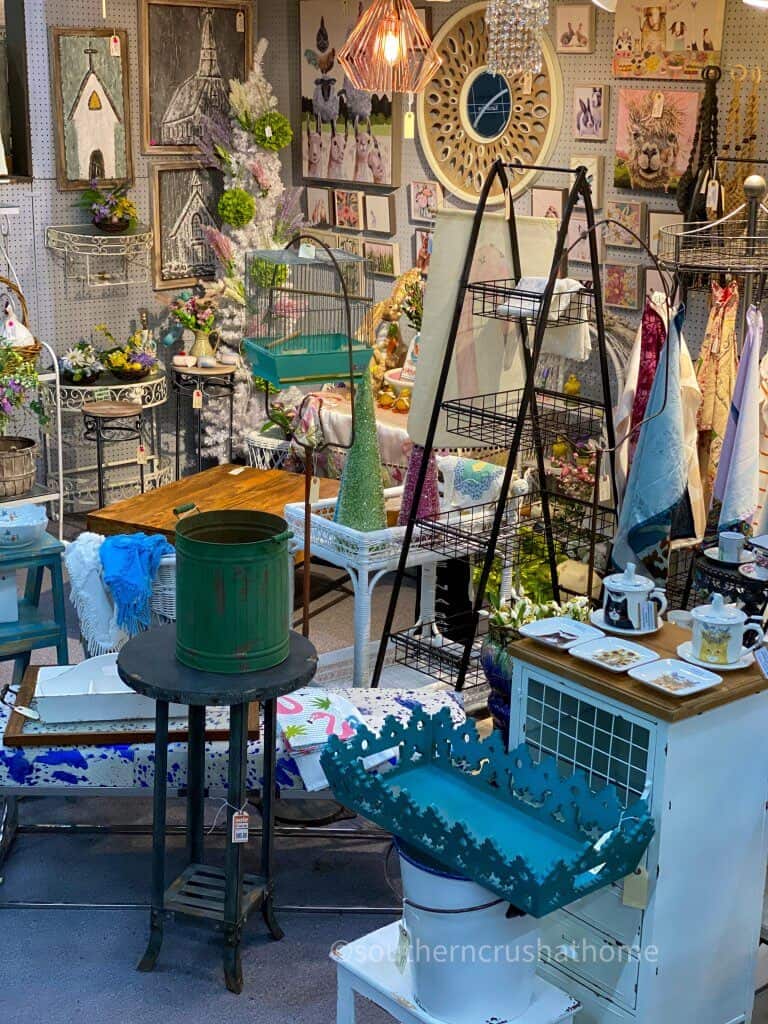 Ahhhh! Collections of any kind always seem to catch my eye! This bottle cap collection may be a bit unconventional, but it also looks fun! I've seen so many unusual DIY projects lately on Etsy that use bottle caps just like these to make one of a kind art projects!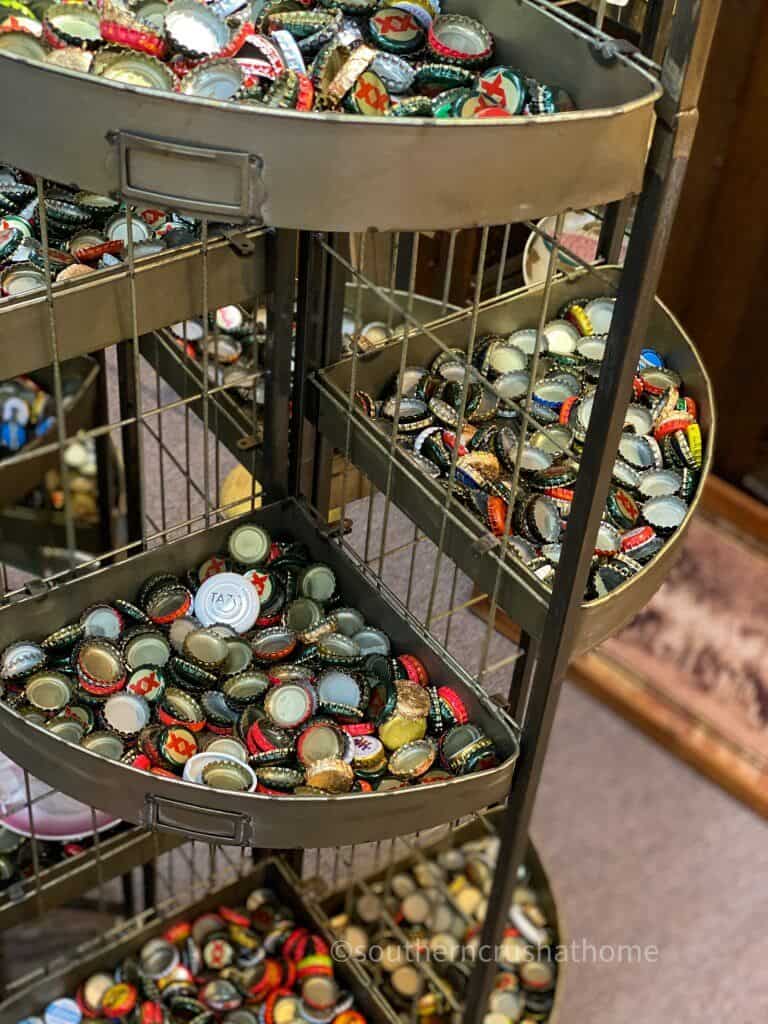 These vintage grater ideas keep me wanting to collect more graters! Ha! Did you see the Grater DIY project I made with one?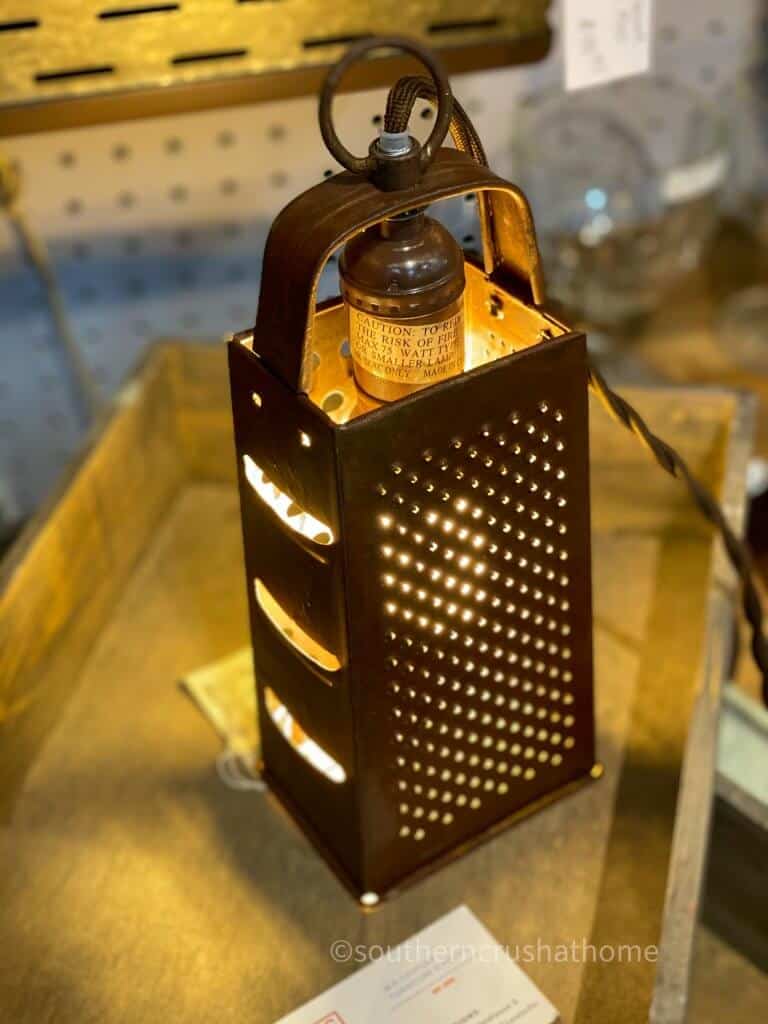 I don't usually see vintage clothing when I'm on the road, but the Lewisville Antique Gallery had an entire booth full of amazing retro outfits in all sizes and colors! I loved this particular one. Can't you just see me wearing this?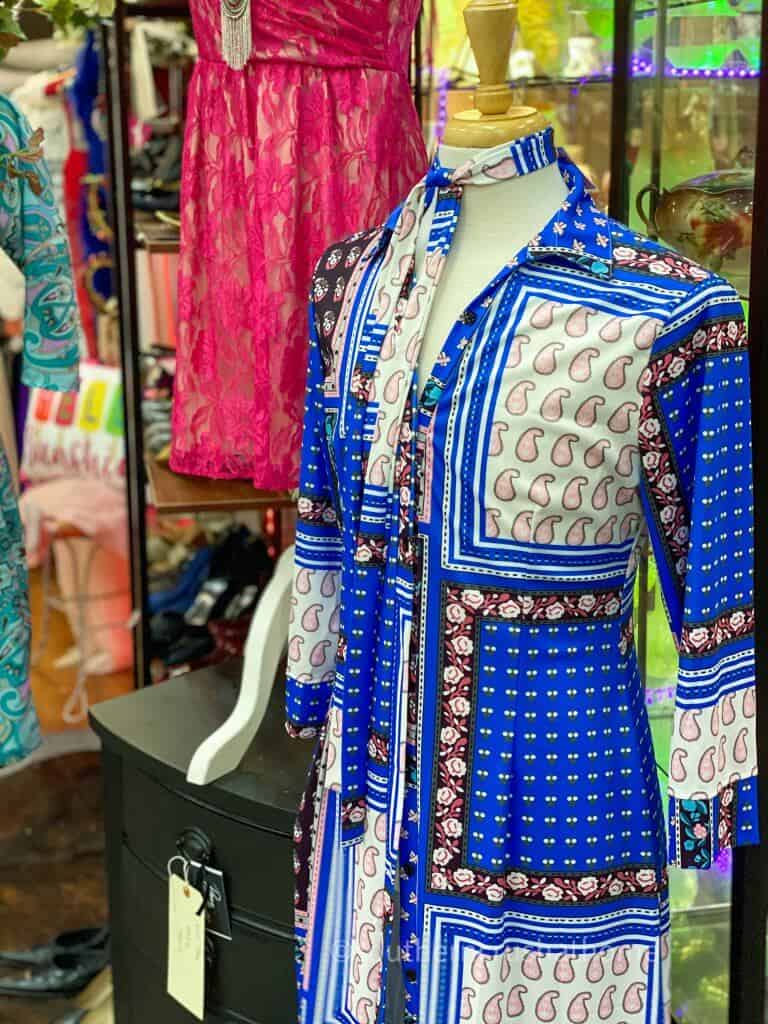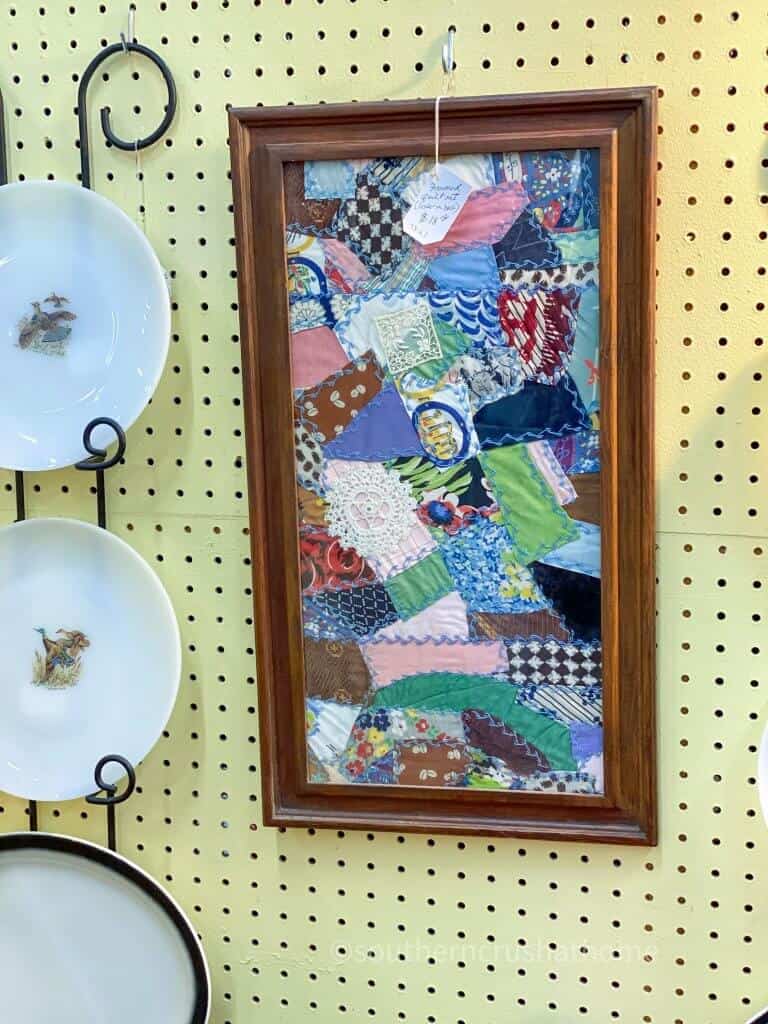 I found an amber vintage glass hen lidded dish, a white milkglass urn, an amazing vintage Betty Crocker cookbook, a mason jar of colorful buttons, an old metal enamel refrigerator drawer, two fun tin cans, a set of daisy mugs and a Pepsi Cola 24 hole wooden crate with my son's name on it!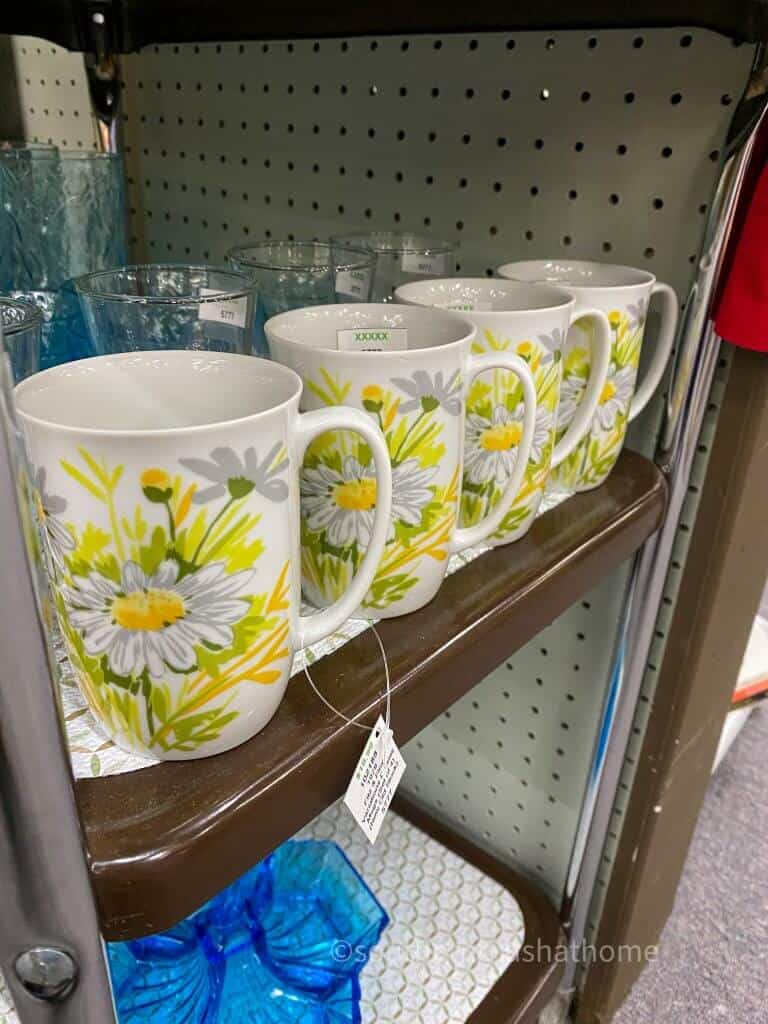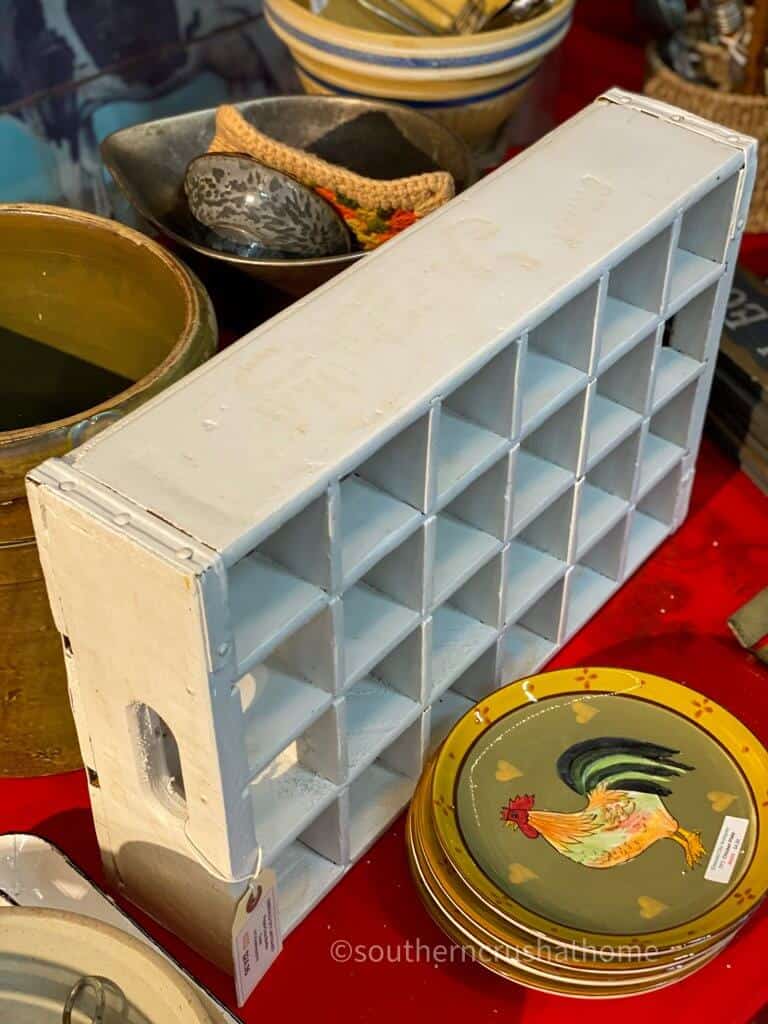 The shopping was awesome, could not possibly be completed in a single visit and most definitely did not disappoint!
When you find yourself in the vicinity of Lewisville, TX; you should definitely put the Antique Gallery on your list of stops.
SIGN UP FOR MY SHOPPING EMAILS
If you love these weekly stories and seeing all the fun things I find on the road; you need to be getting my emails, friend! Each week I send out a couple of emails that include updates, crafts, shopping experiences and decor inspiration. Be sure to get yourself signed up below. I can't wait to meet you!