I'm not really sure when my love for vintage started, but when I figured out how to turn ordinary clear glass into DIY hobnail milk glass, it was magic! This simple tutorial will show you how to make your own milk glass with the hobnail pattern using inexpensive Dollar Tree supplies. Before you know it, you'll be wanting to add this look to everything like me…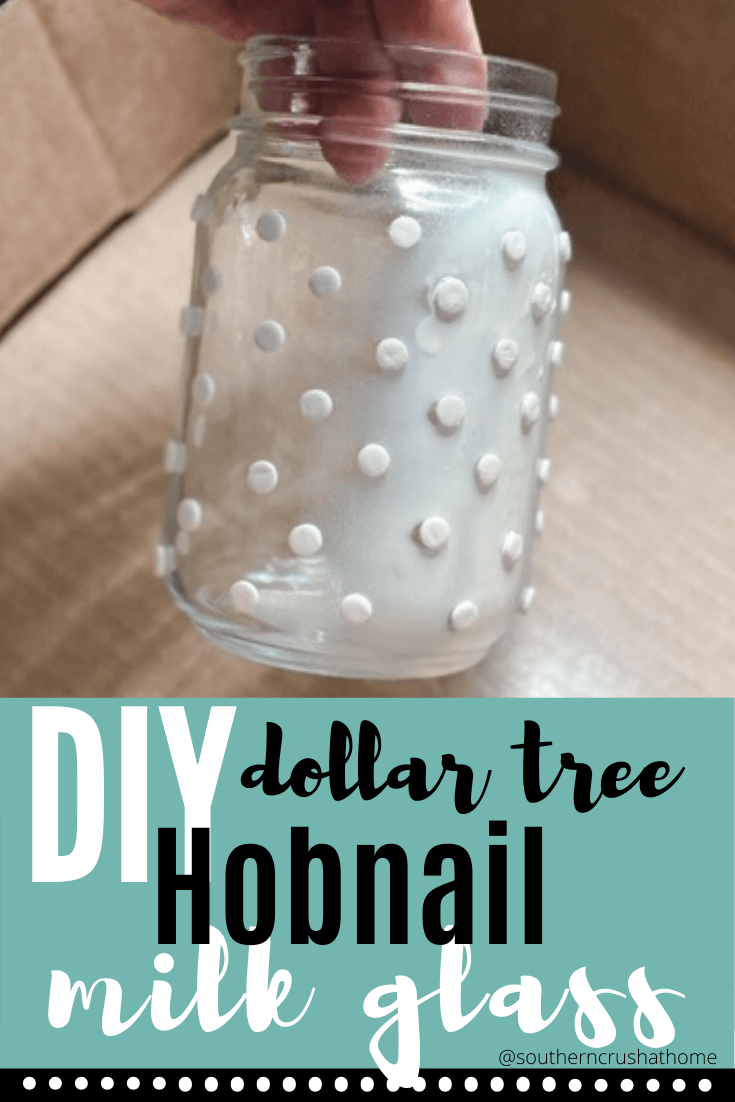 >>>BE SURE TO PIN THIS FOR LATER!<<<
supplies for diy hobnail milk glass
Dollar Tree Pop Dot Adhesives
Dollar Tree Glass Vase or any glass you desire
Glossy White Spray Paint
Ribbon embellishment optional
Stylus optional
Cardboard box optional
step by step instructions on how to make milk glass
Separate one side of your pop dot adhesives to expose the stickiness. These are two-sided sticky, but just reveal one side so that it's easier to work with the dots. Taking the stylus, punch through each dot one at a time.
Then place your sticky pop dot onto your glass into your desired placement. I chose to use a pattern that mimics that of the five on a dice. See below.
Once all of your dots are in place. Take your spray paint and lightly spray your piece using a cardboard box to cut down on overspray. Spray outside or in a well ventilated area.
Allow to dry completely. Then embellish to your desired look. I used a pink ribbon. You can see my inspiration piece here next to the final piece! What do you think?
VIdeo tutorial for diy hobnail milk glass
If you missed the video tutorial, watch it here below.
viola! easy diy hobnail milk glass!
I'm in love with the look of this super easy DIY. This may very well be one of my favorite ways to create a vintage look to almost every single thing in my home- LOL! Nothing is safe now!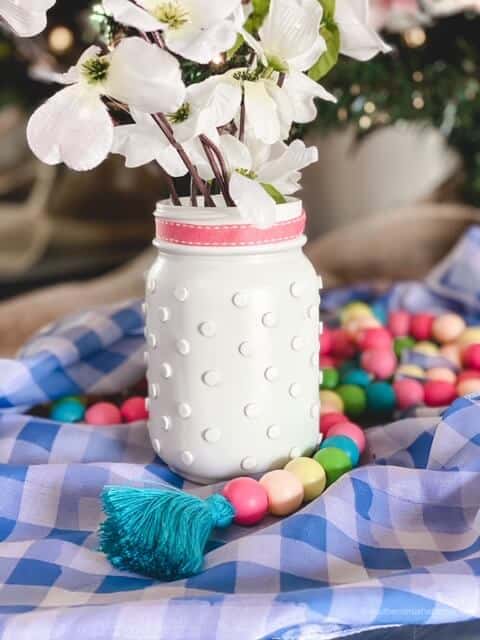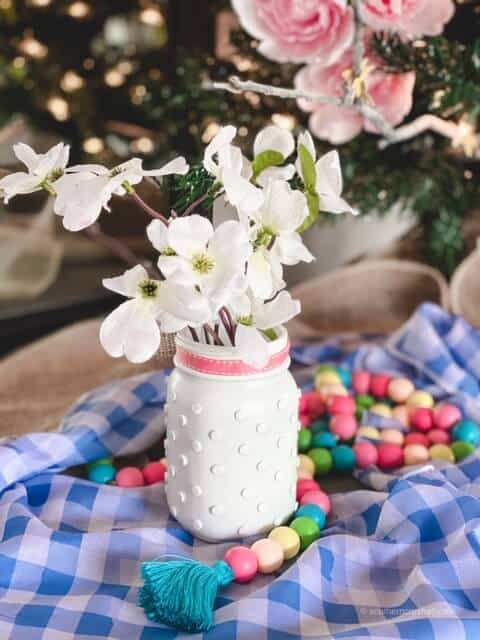 >>>BE SURE TO PIN THIS FOR LATER!<<<
If you love these kind of DIY ideas, you need to be getting my emails, friend! Each week I send out a couple of emails that include updates, crafts, shopping experiences and decor inspiration. Be sure to get yourself signed up below. I can't wait to meet you!
>>>Leave your thoughts below in the comments please… BTW— Life is short—Enjoy the mess!