Hobby Lobby Easter Decor Tour 2021 (Video Tour)
Knowing how much you love decor and going shopping with me; I thought I'd share my recent Hobby Lobby Easter Decor tour for 2021 with you. There were so many new and cute Easter Decor items that I couldn't help myself and I probably spent way more time dreaming up tons of Easter decorating ideas than I should've, but what's new! From Easter bunnies to Easter eggs to super cute Easter pillows; consider this 2021 tour my special Easter gift to you…
FAVORITE FINDS AT HOBBY LOBBY FOR EASTER DECOR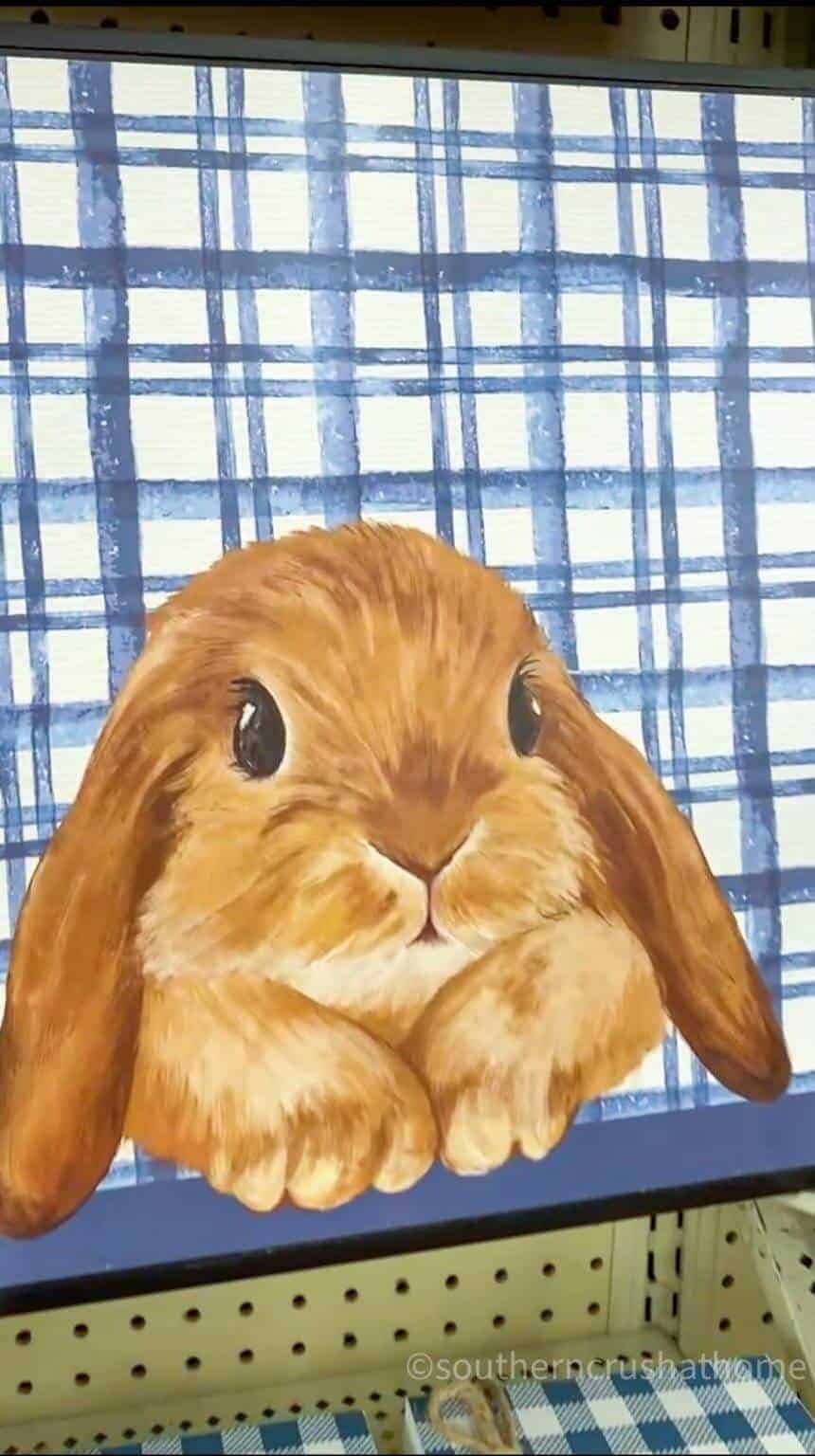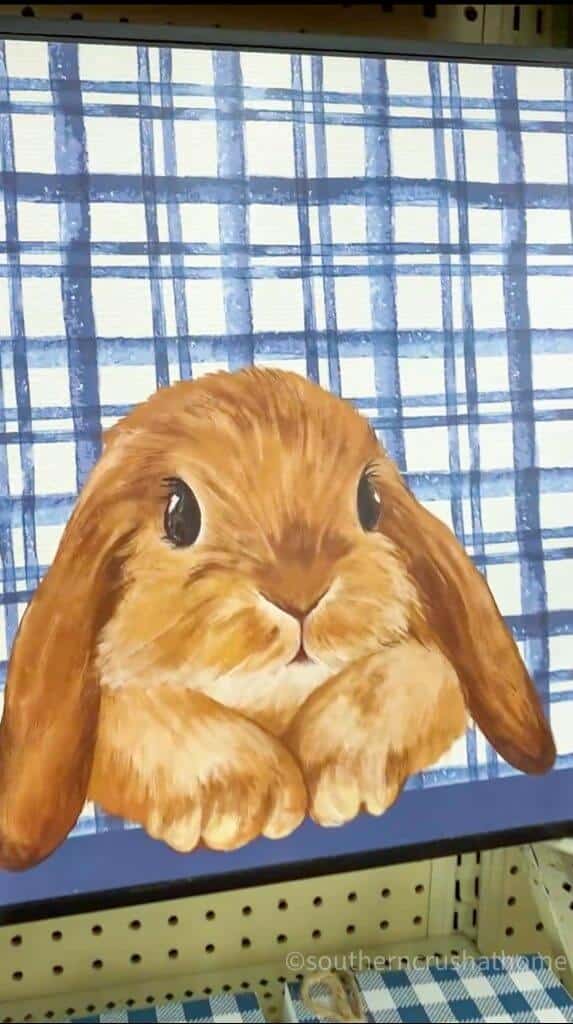 This little bunny with the blue plaid background gets me every single time! It's like he is just begging to go home with me. I've found him on towels, pillows, plates and signs and he's irresistable!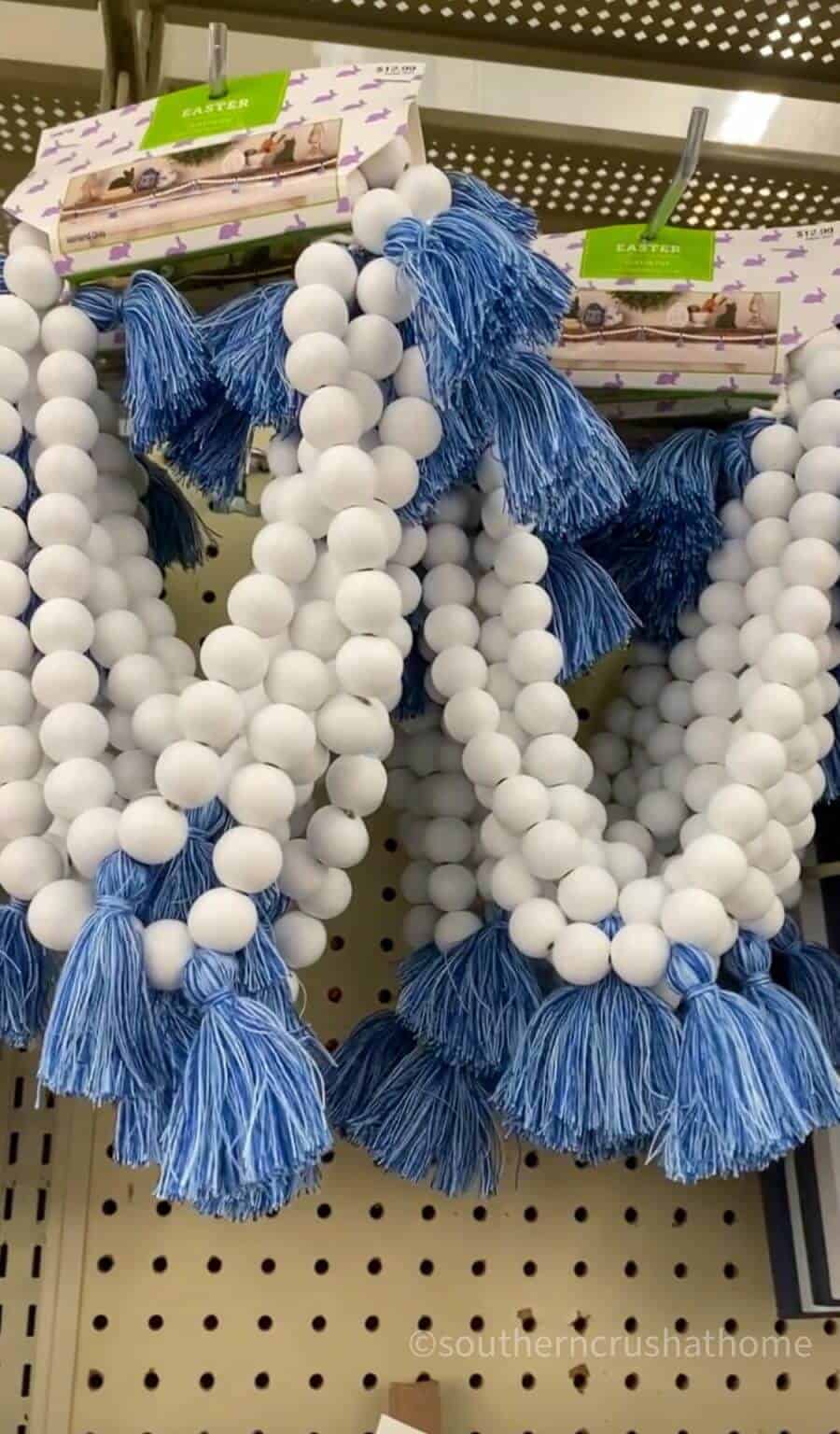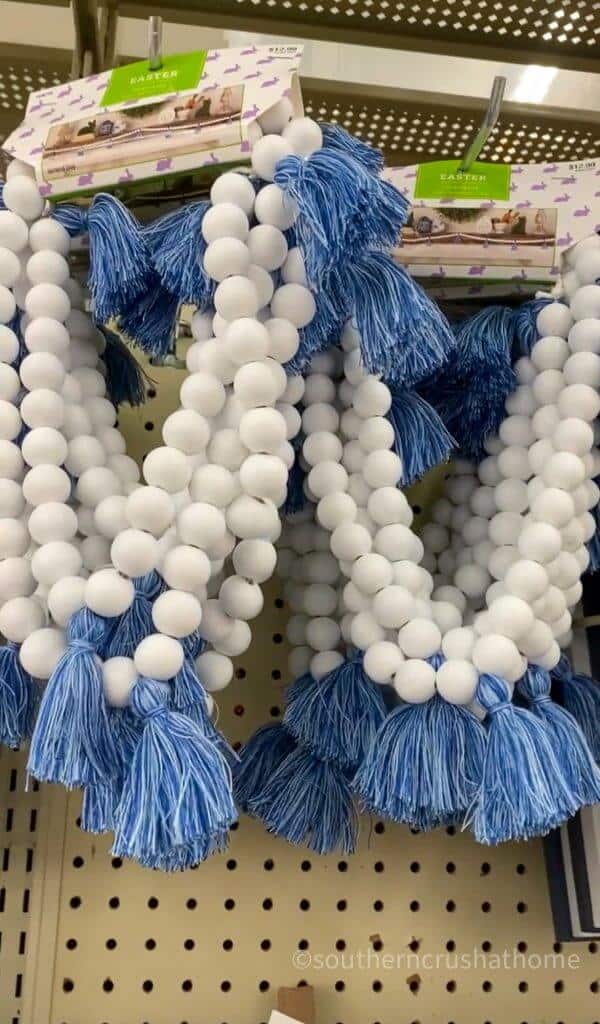 Wood bead decor with tassels is my jam. I love the uniqueness of this color combination for Spring and Easter decor throughout the house. I use these on candles, trays, book stacks, vases and more…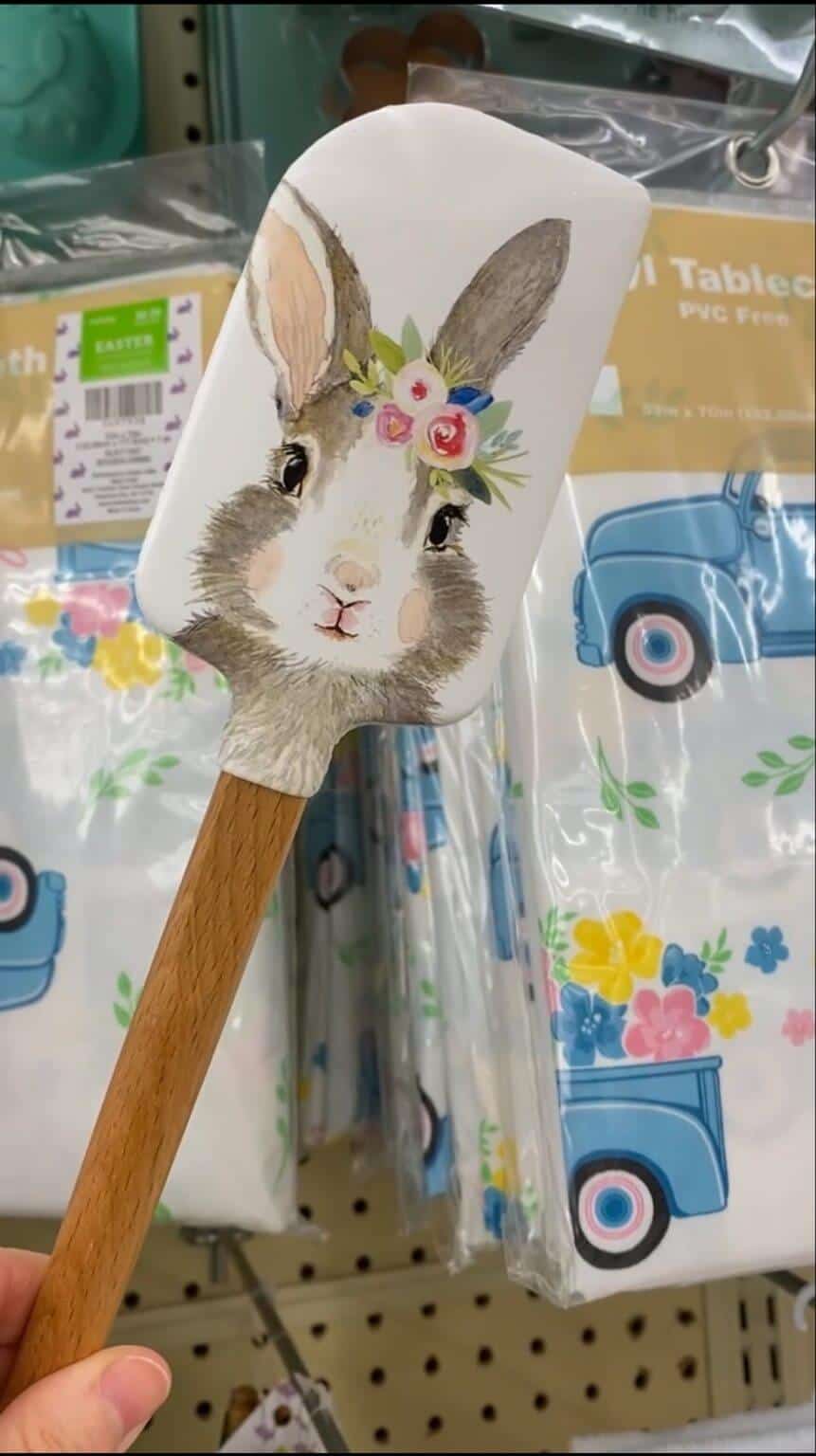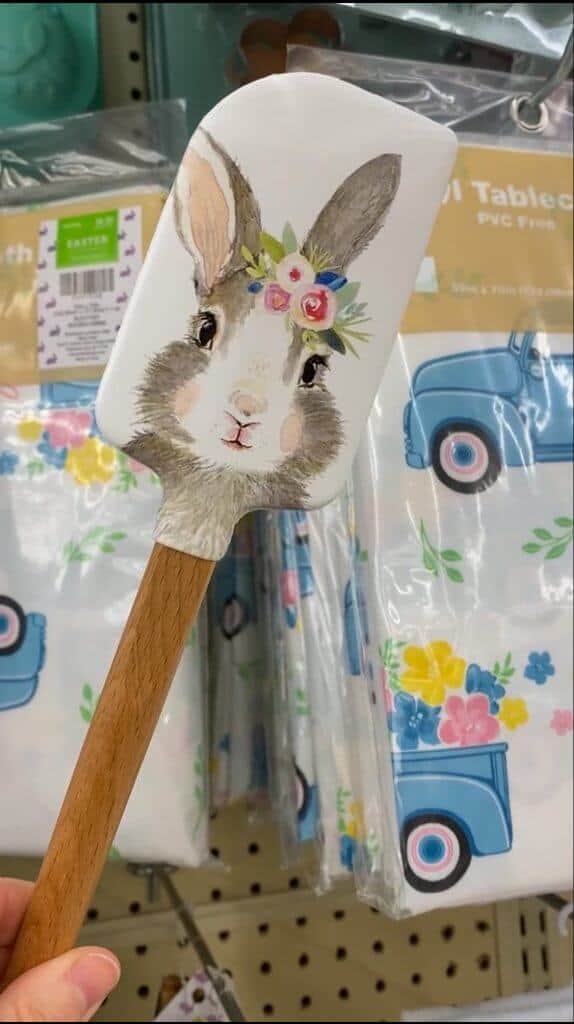 I noticed that several pieces of decor were brought back this year from last year. But I hope they continue to bring back this precious bunny spatula every year! It just the cutest thing to display in the kitchen!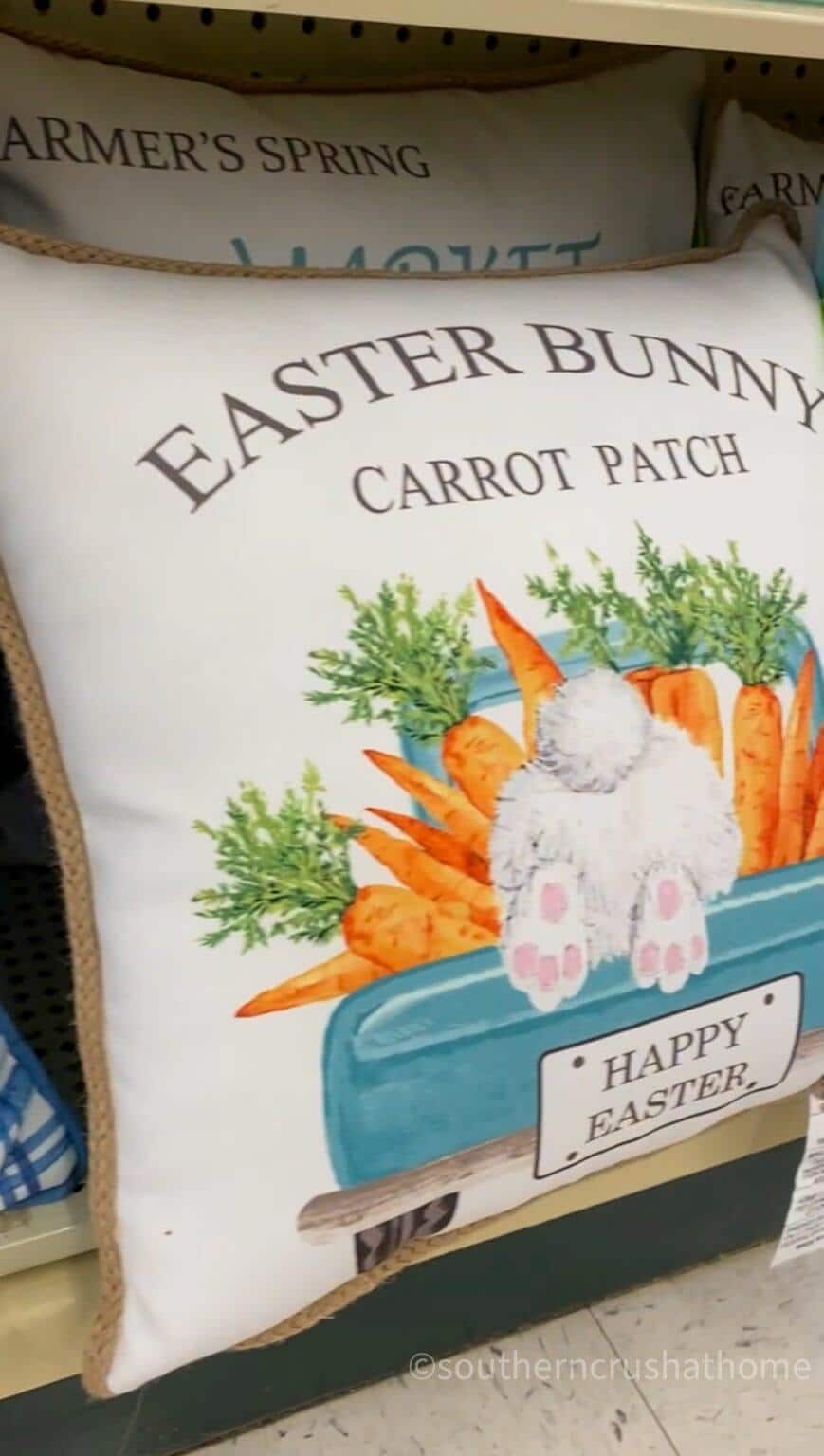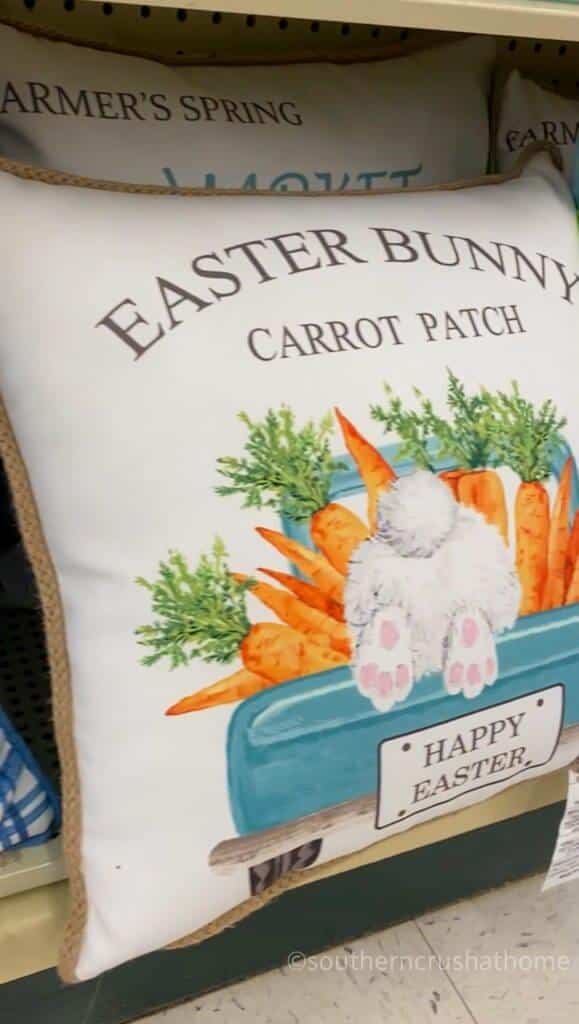 There are seriously more cute pillows than one person could possible decorate with at Hobby Lobby. This one popped out at me and screamed "How cute am I?"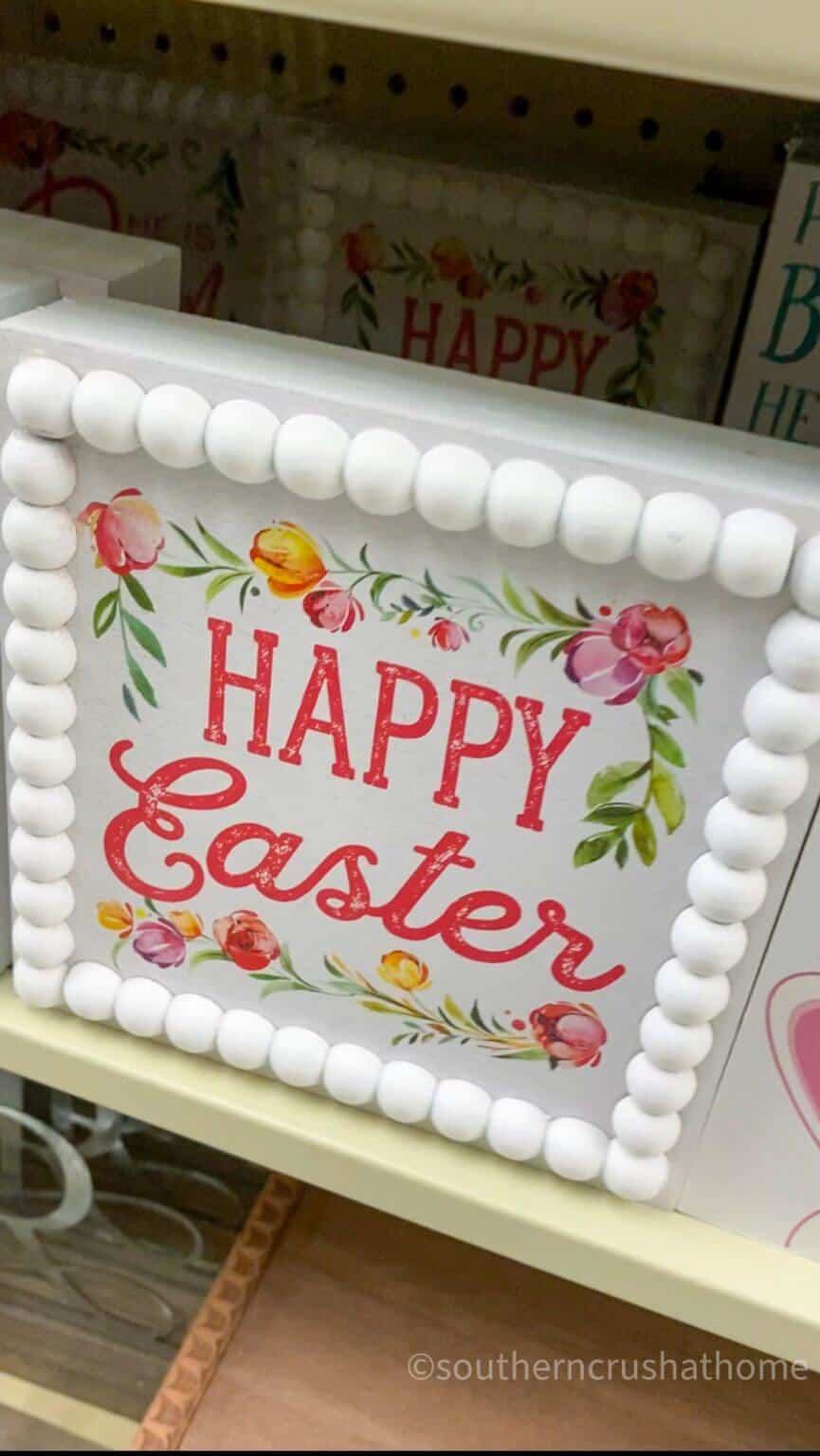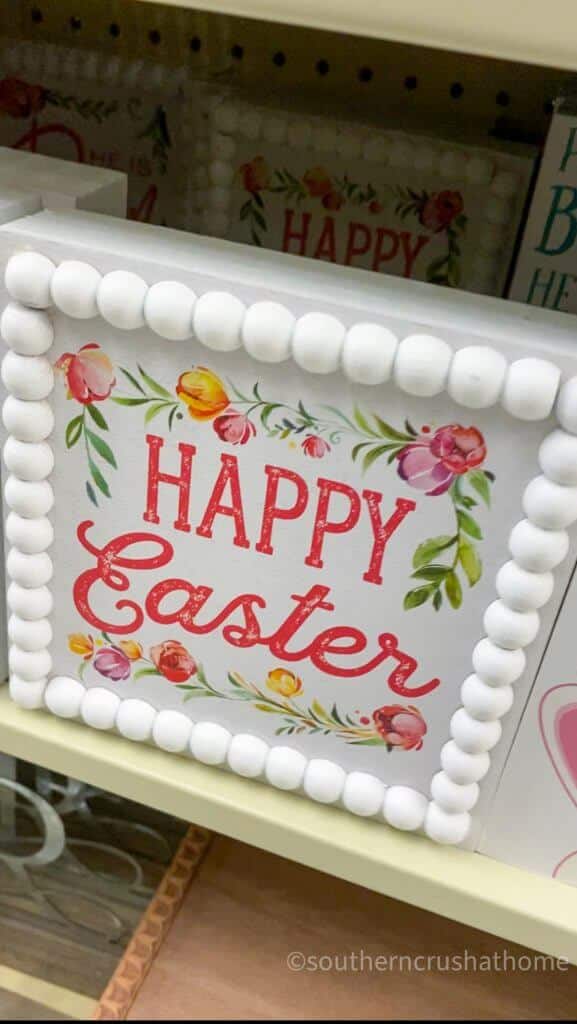 Cute little shelf sitter signs are perfect for decorating bookshelves and small spaces all around the house. Yes, we can make them, too, so I like to see all the inspiration Hobby Lobby has on the shelves!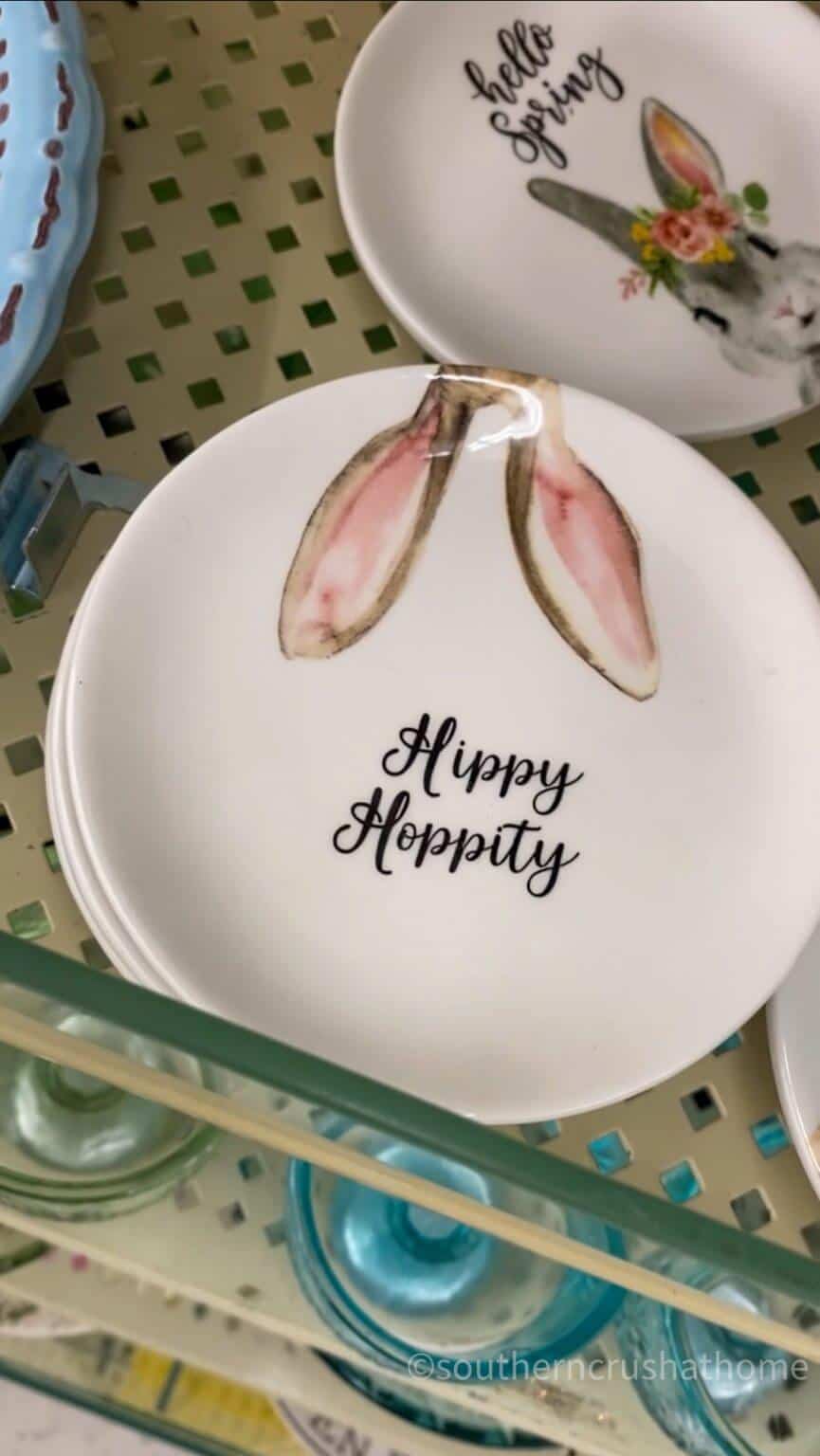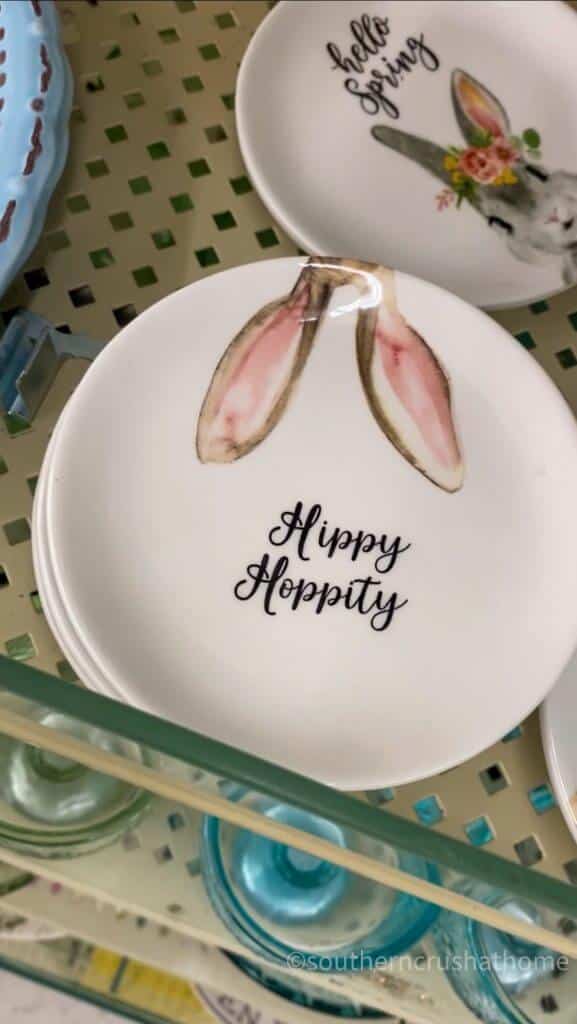 Sich a cute plate to use for decorating an Easter tablescape! Did you miss the 23 Beautiful DIY Easter Tablescape Decorating Ideas I shared here on the blog? So many cute ideas!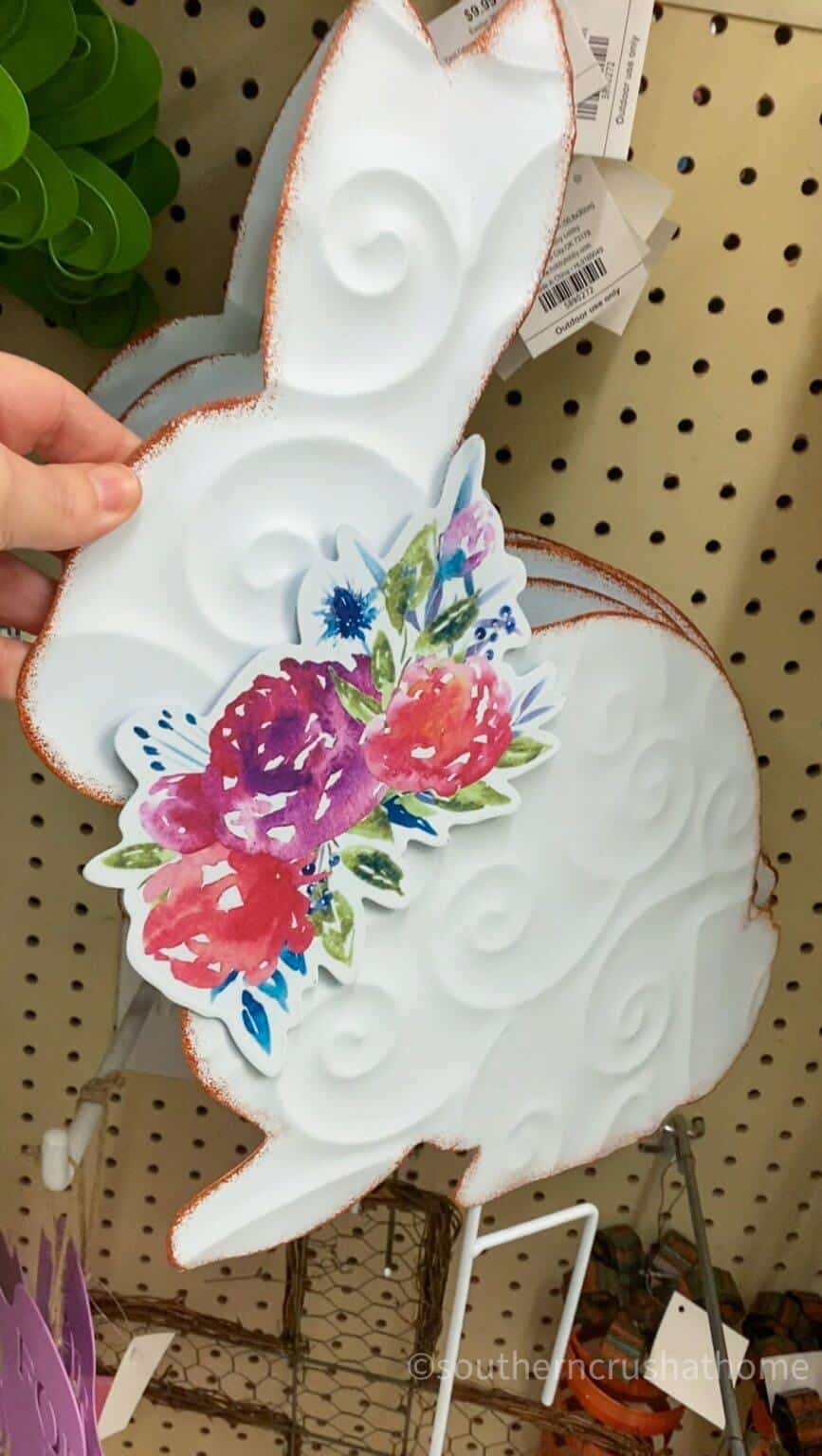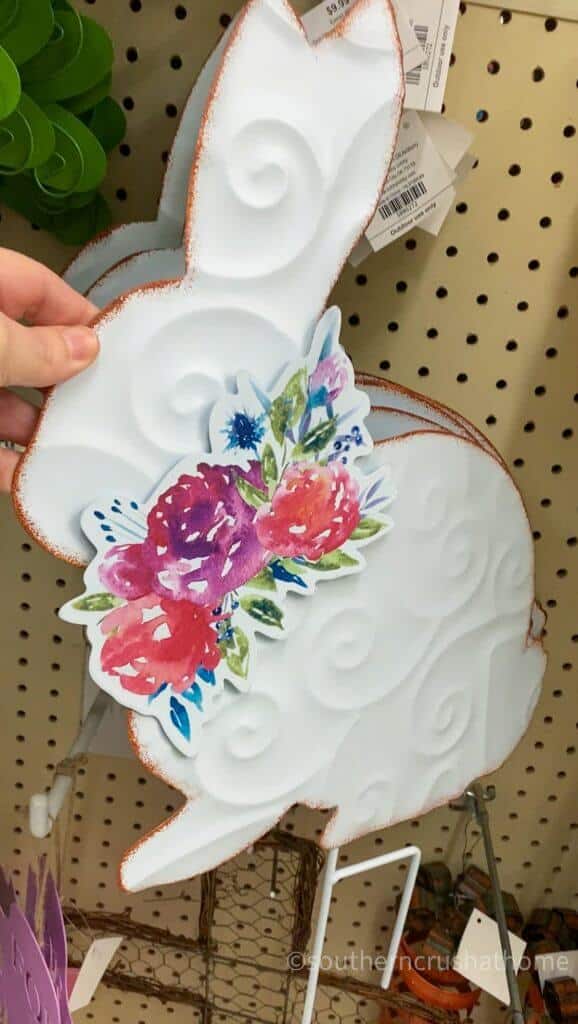 Sometimes we get busy and forget about decorating the outside of our homes. This metal bunny looks like the perfect way to add a little seasonal spirit to the area walking to the front door. You may even get a smile from the UPS, FedEx, USPS, etc. person as they enjoy your decor!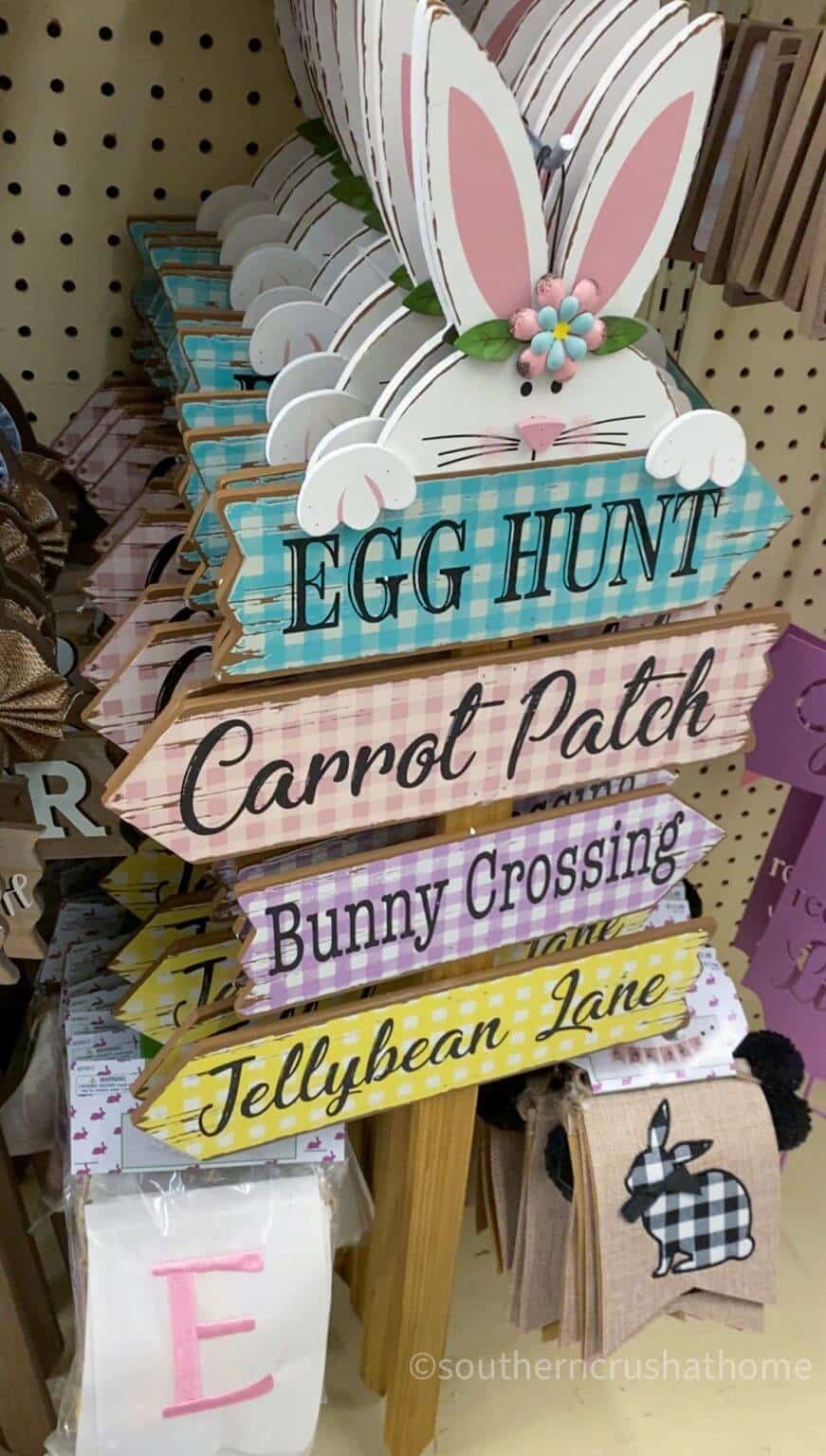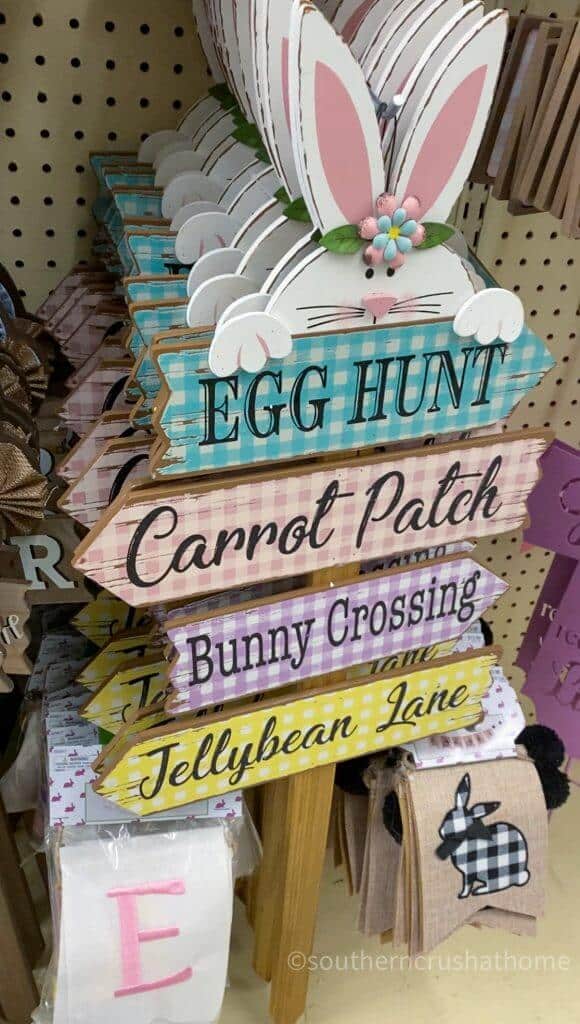 This Easter directional sign is another fun way to make that delivery person's day! Consider adding it to your yard somewhere. You may even make your own day!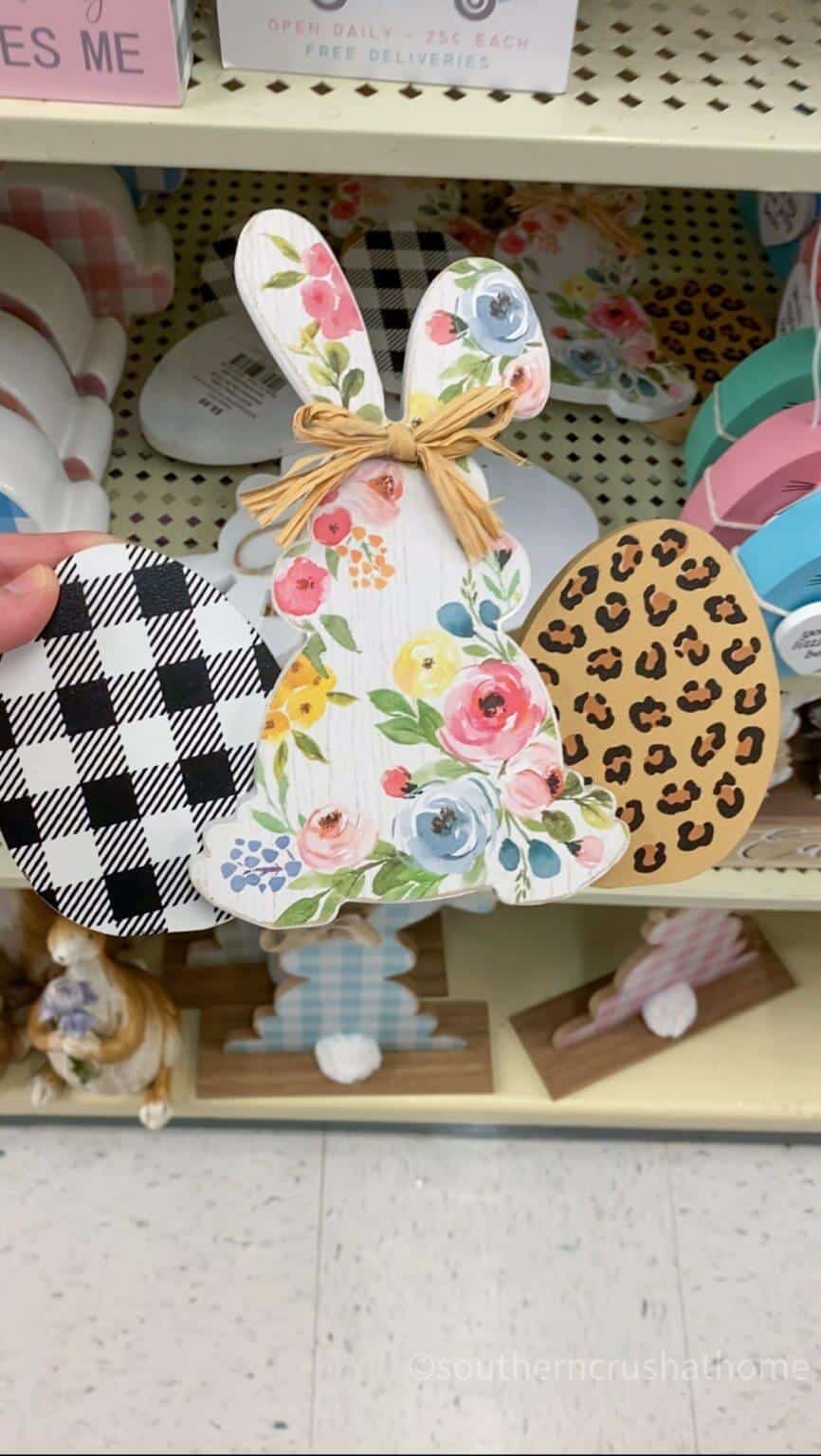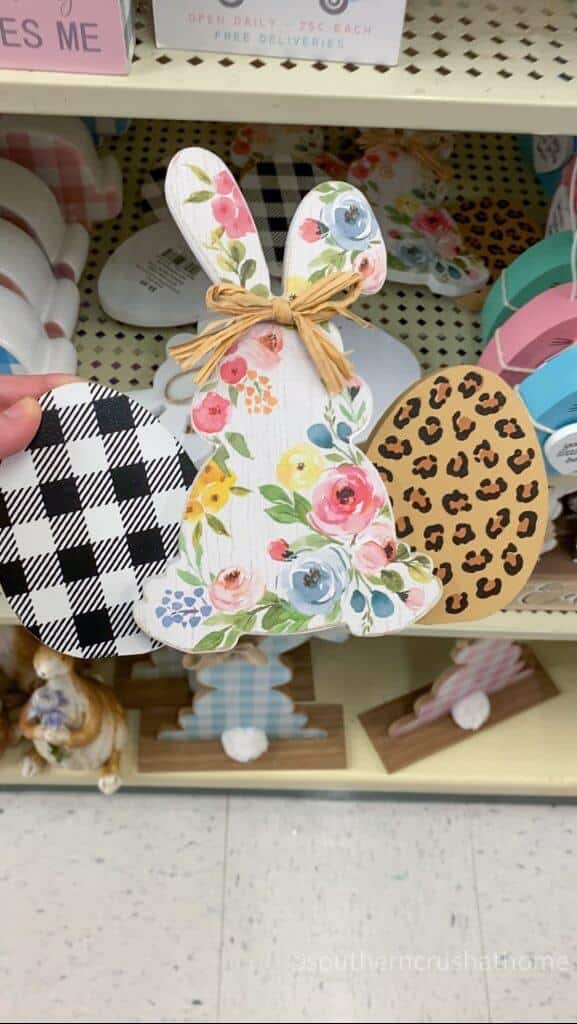 All three of my favorite patterns in one place! I can't believe it! It's a decor trifecta! Buffalo check, leopard and floral patterns are trending and they all make me smile. Hobby Lobby was full of decorations that shared all three designs. I'm in love!
Well, what do you think? I'm in love with all of the buffalo check decor and I'm so happy to have a group online HERE where we share it everyday. Easter is such a fun time to start welcoming in some of the brighter and lighter decor for Spring. So, the question is will you be rushing out to your local Hobby Lobby or going online to grab your favorite Easter decorating items for 2021?
video tour of easter decor at hobby lobby 2021
P.S. Don't forget to look for clearance items while you're there! I shared my additional 7 ways to save at Hobby Lobby in this post HERE. Don't forget to grab your Hobby Lobby Cheatsheet, too!
If you love this kind of Decor Tour, you need to be getting my emails, friend! Each week I send out a couple of emails that include updates, crafts, shopping experiences and decor inspiration. Be sure to get yourself signed up below. I can't wait to meet you!
>>>Leave your thoughts below in the comments please… BTW— Life is short—Enjoy the mess!