Mother's Day Gift Ideas DIY (using Dollar Tree Supplies)
Treat mom to handmade Mother's Day gift ideas this year! You can find awesome supplies at Dollar Tree that you can use to make beautiful and thoughtful gifts.
In this blog post, I will show you my four favorite Mother's Day gift ideas all handmade with supplies from the Dollar Tree.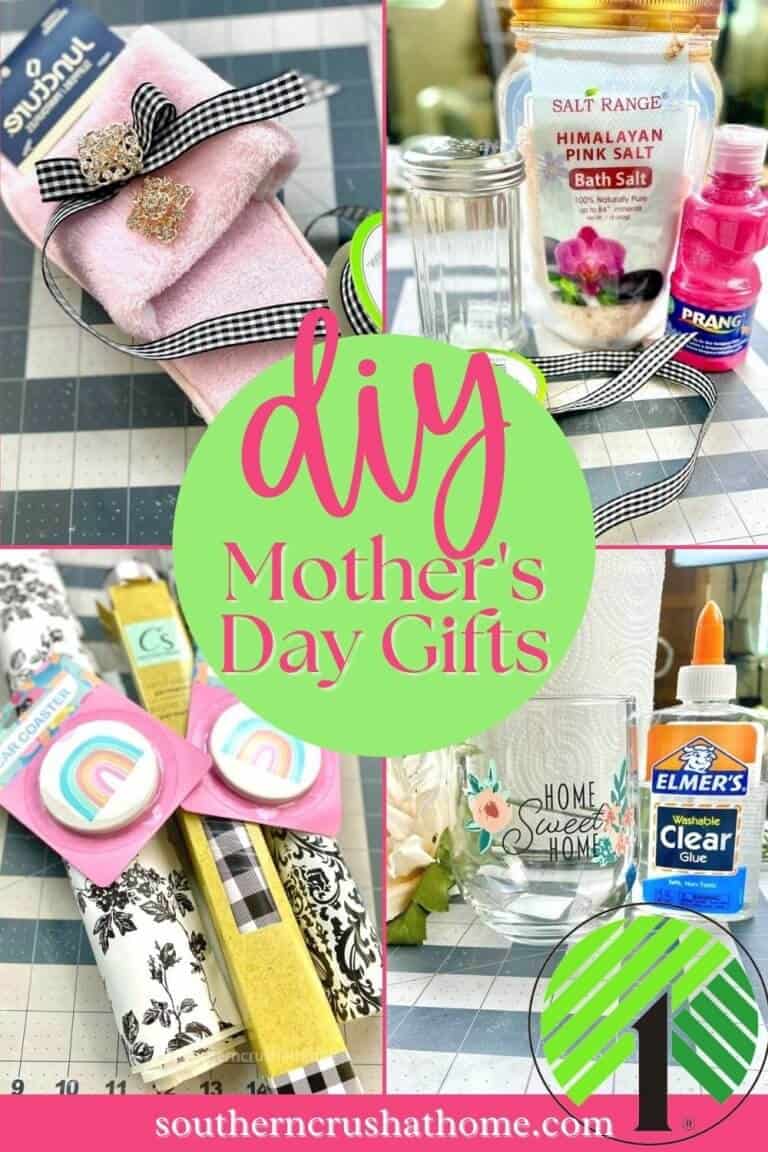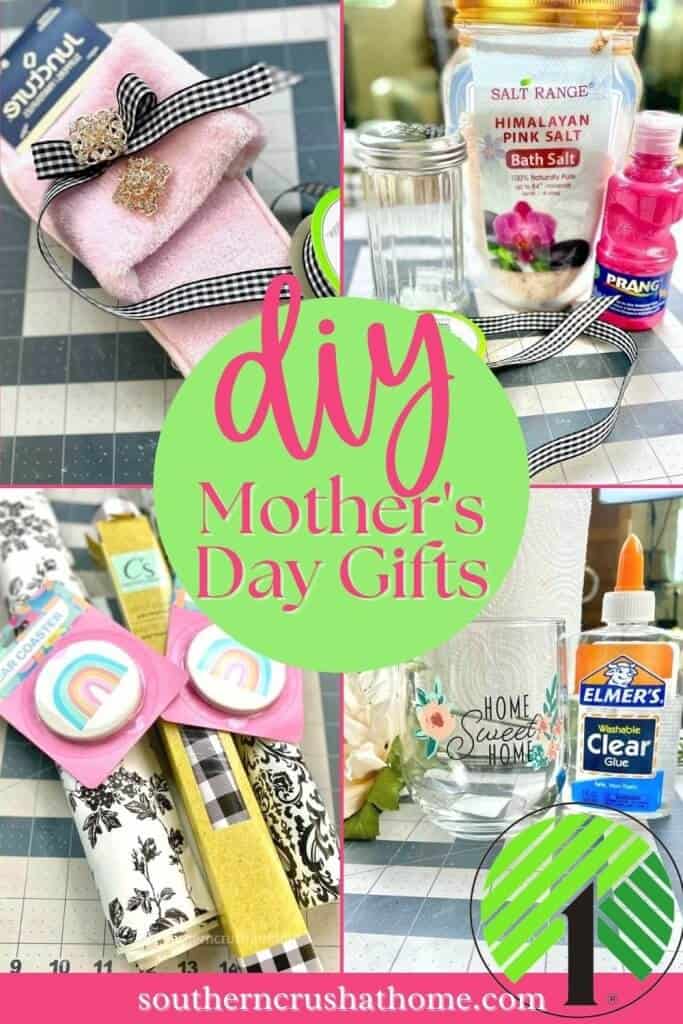 Be Sure to PIN This ONE!
I'm a firm believer that a handmade gift is so much more meaningful than store-bought. Of course, there are those more expensive items that can't be made.
But when Mother's Day, birthdays, and holidays roll around, I immediately start thinking about what I can make for my friends and family. If you're wondering when is Mother's Day this year and want to find out ALL of my ideas on making this day Special for Mom, check out the post below!
I'm so pleased with how these DIY Mother's Day gifts turned out! They were fun to put together and they make a great presentation! I have four unique Mother's Day Gift Ideas for you today, so fire up your glue gun and let's get crafting! 🙂
This blog post contains affiliate links. The opinions are wholly my own from my own experience. I may earn a small commission from clicks through to the websites that end in a purchase.
Short on Time? Shop Some of My Other Favorite Mother's Day Gift Ideas Below:

Step by Step Video Tutorial on Mother's Day Gift Ideas
If you prefer to watch a step-by-step video tutorial on each of these four gift ideas watch the YouTube video below.
Mother's Day Gift Ideas DIY (using Dollar Tree Supplies)
Full step-by-step tutorials and supply lists to all of these ideas are below. Be sure to let me know which ones you try out in the comments below! Enjoy!
Pink Spa Slippers from Dollar Tree
Let's start with the Mother's Day gift idea that was so amazing that I ended up treating myself to a pair of them–pink spa slippers!
Dollar Tree sells cheap slippers in several colors and when I saw them in pink, I knew with just a few "extras" they could be a super cute DIY Mother's Day gift for any mom–including me!
Let me show you how I made them super easy.
Supplies needed for Spa Slippers
Pink Slippers (from Dollar Tree)
Buffalo Plaid Ribbon (from Dollar Tree)
Hot Glue Gun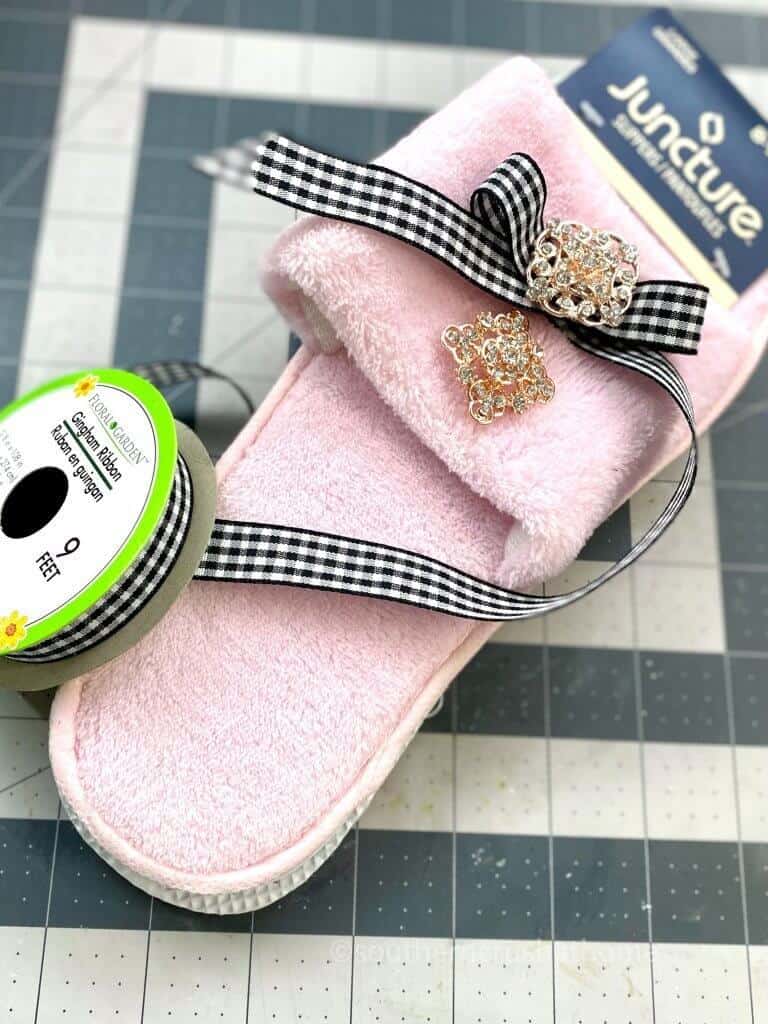 Pick up a pair of pretty or white (or your favorite color) pink slippers (I found these at the Dollar Tree for $1.25), and "step" them up a notch by adding buffalo plaid and rhinestone detail.
Steps to Make Spa Slippers for a Mother's Day Gift
Step 1.
Cut 2 pieces of buffalo plaid ribbon long enough to fit the width of the slipper. Hot glue each end of the ribbon onto the inside edge of each side of the slipper.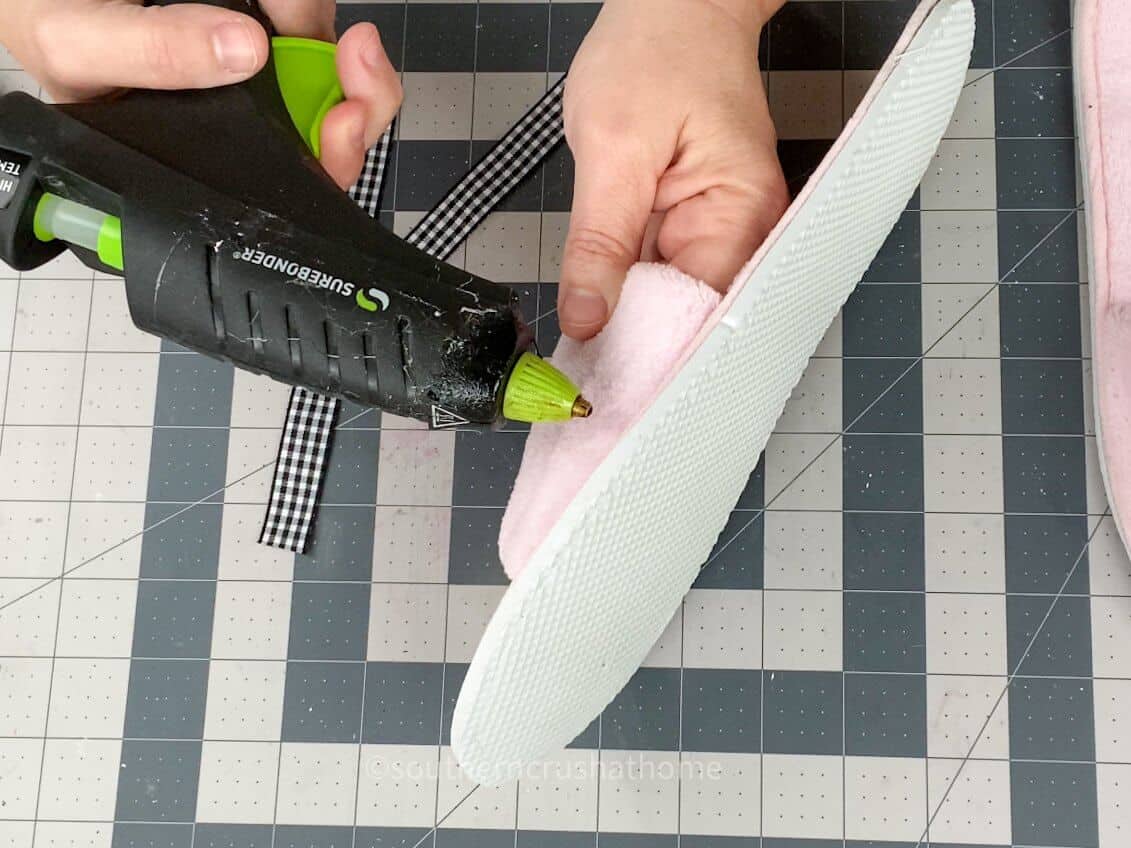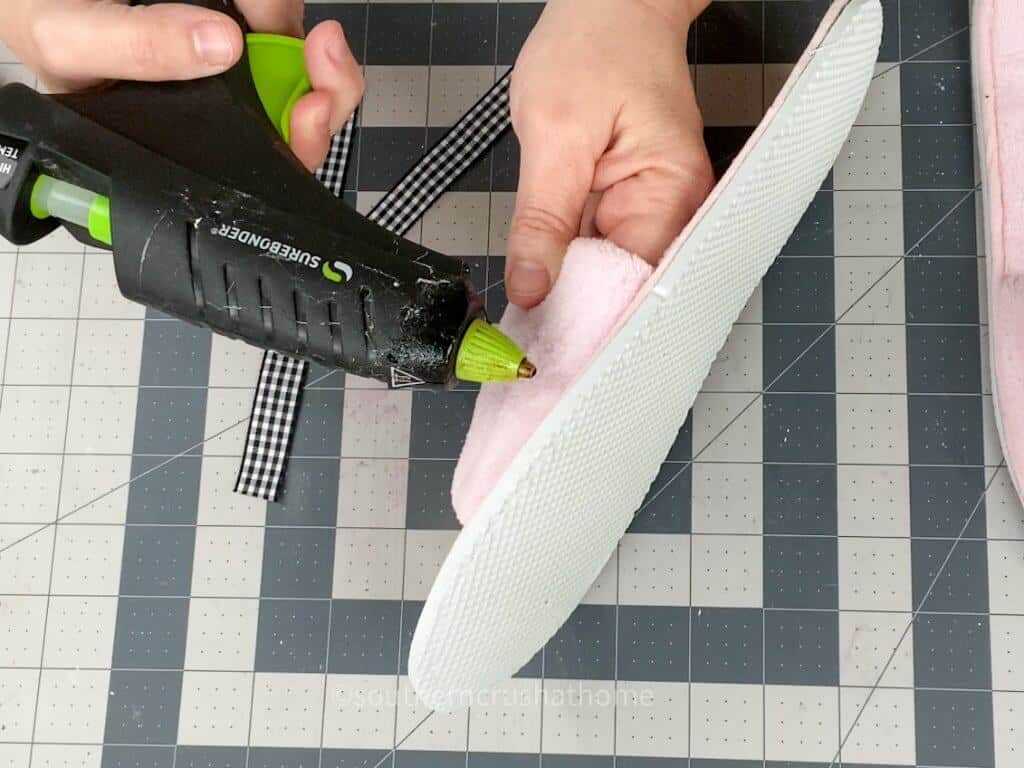 Step 2.
Create a simple bow (see 7 easy DIY bow ideas HERE). Zip ties work great for any size bow.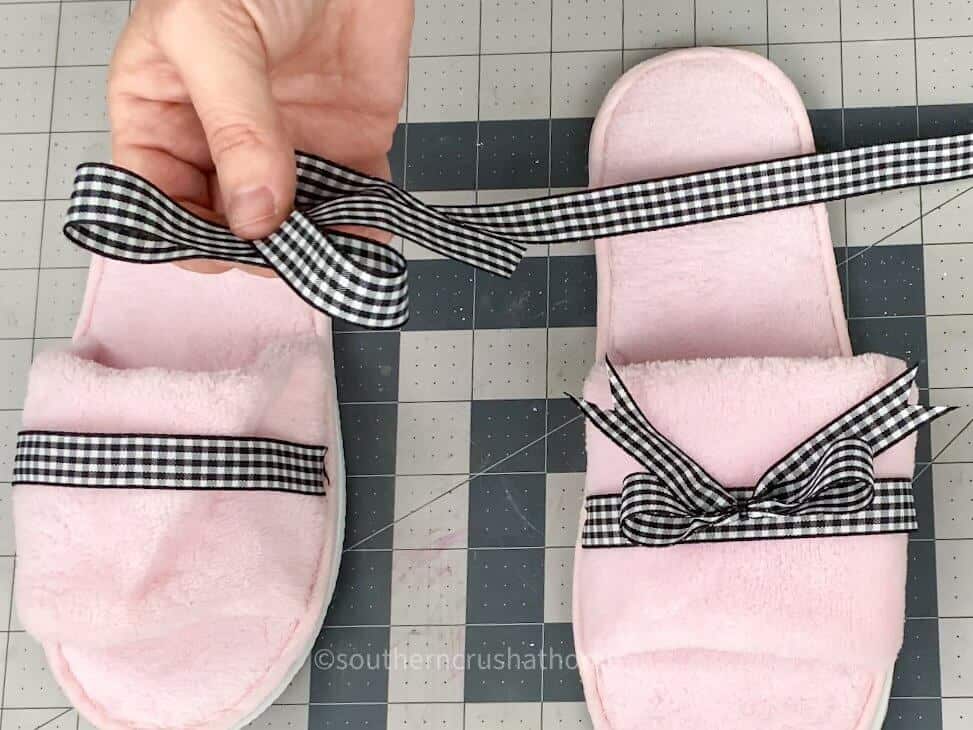 Step 3.
Every project needs a little bling! Hot glue or simply pin a pretty rhinestone, or other embellishments to the center of each bow, and then hot glue the completed bow to the center of each slipper. This really gives the slippers that "wow" factor!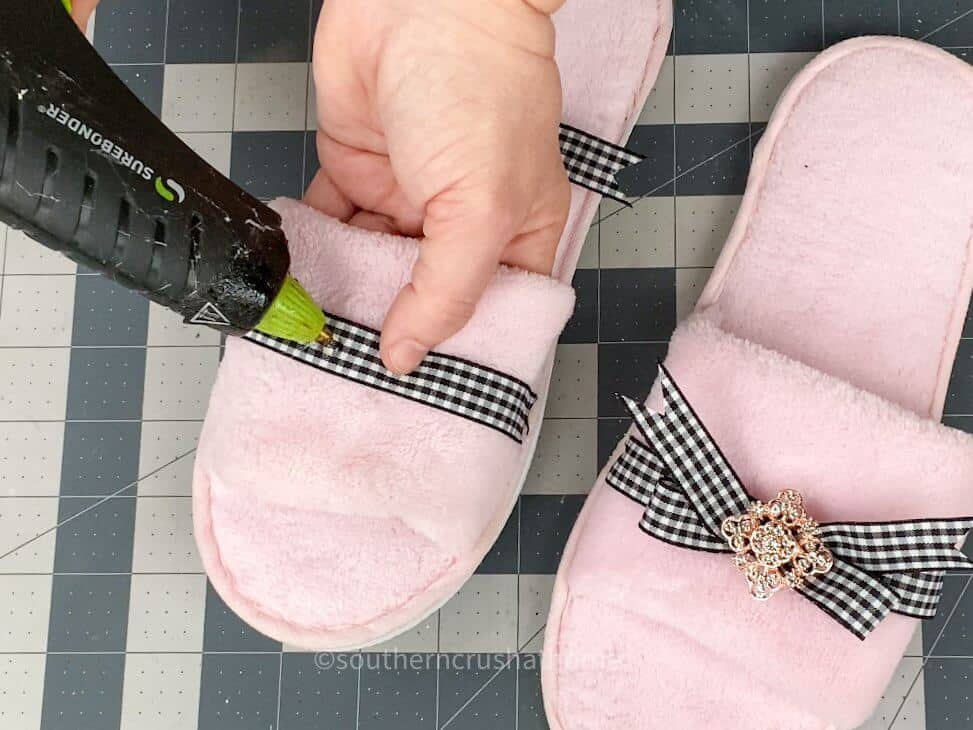 Aren't these spa slippers just adorable? If you decide to make some of these as easy gifts, don't forget to get supplies to make a pair for yourself, too!
I'm thinking they'd make great gifts for:
Mother's Day gift (of course)
Birthday gift
Wedding for the bride and bridesmaids
New mom gift for in the hospital
Get well soon gift
Valentine's gift
What are some more gift ideas for these precious, but super cheap spa slippers? Let me know in the comments below.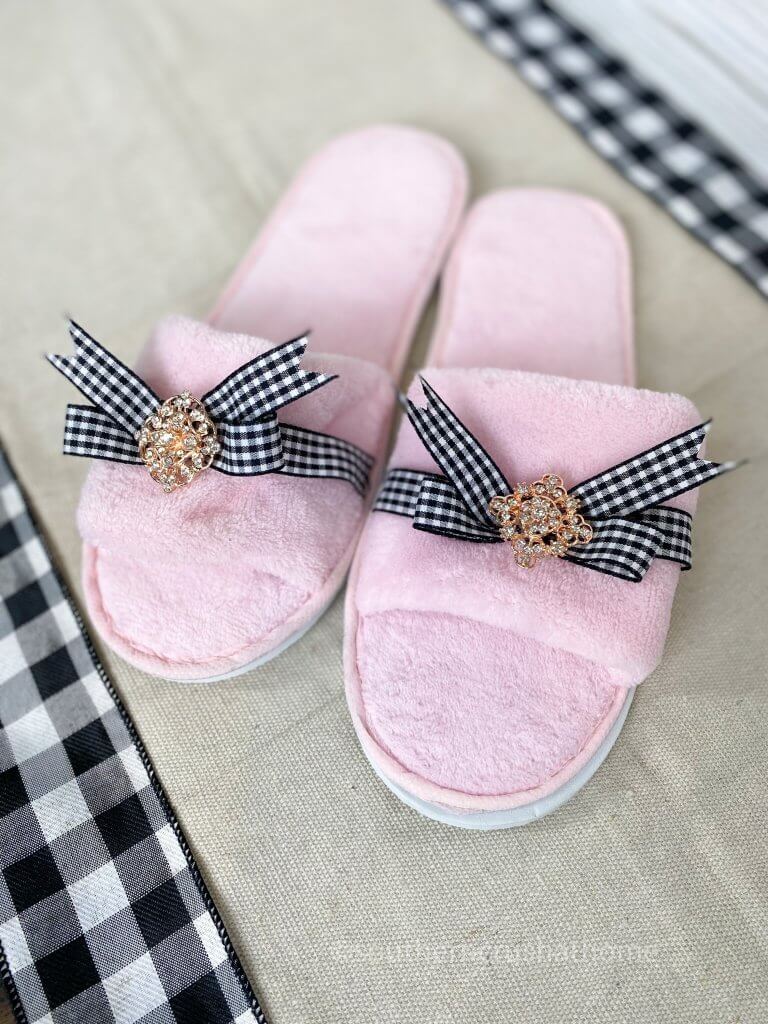 Himalayan Bath Salt
What mom wouldn't love a few hours to herself to soak in a relaxing warm bath? That is where this Himalayan Bath Salt gift idea comes to the rescue with you as the hero!
Whip up this super easy and ultra-affordable Himalayan Bath Salt as a DIY project and don't forget to save some for yourself!
Supplies Needed for Himalayan Bath Salt Mother's Day Gift
Himalayan Bath Salt (from Dollar Tree)
Glass Jar with holes in the top (from Dollar Tree)
Acrylic Paint – I created a pink color
Buffalo Plaid Ribbon
Hot Glue Gun
Paint Brush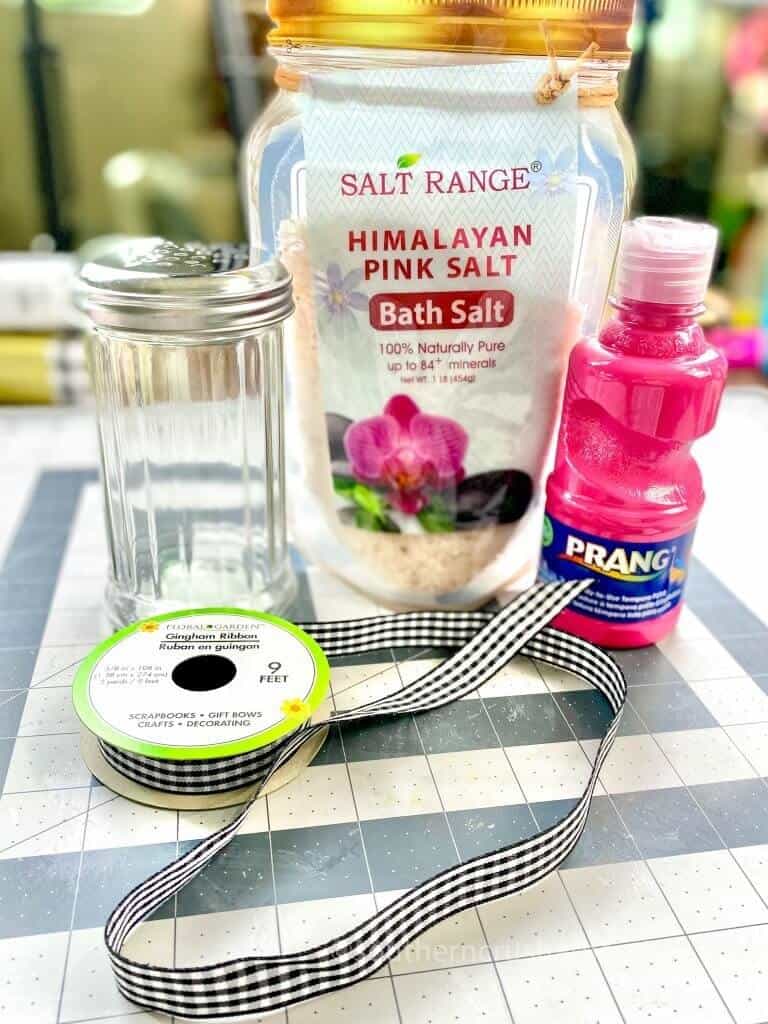 Steps to Make Himalayan Bath Salt for a Mother's Day Gift
Step 1.
Start by painting the lid with holes in it for the glass cheese shaker jar. This one is a cheese grater so you can shake the bath salt out. Isn't that so cool?
The bright pink was a little too bright, so I added a little white paint to soften it a bit. You will need a couple of coats letting it dry in between coats.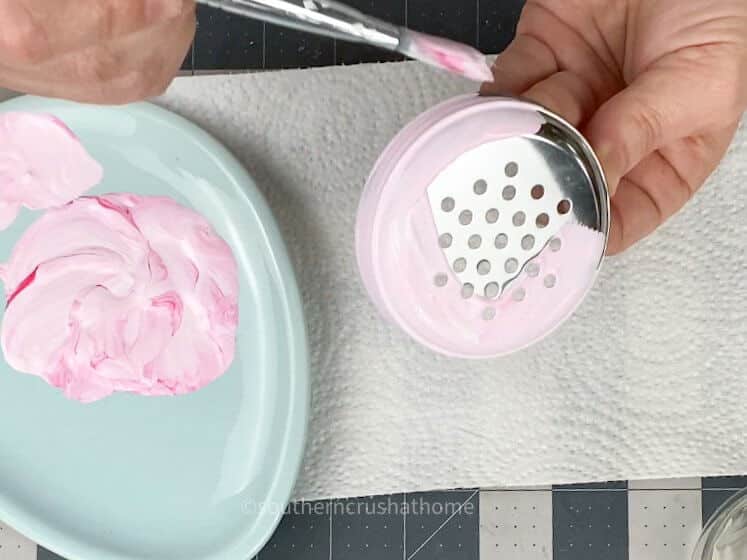 Step 2.
Pour the Himalayan bath salt directly into the glass jar. Doesn't this make it so easy?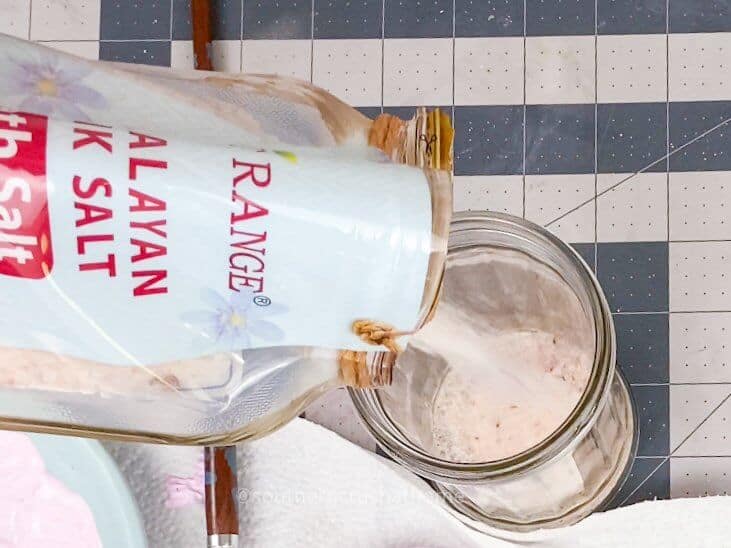 Step 3.
Once the jar lid is fully dry hot glue a pretty buffalo plaid ribbon with a bow around the top.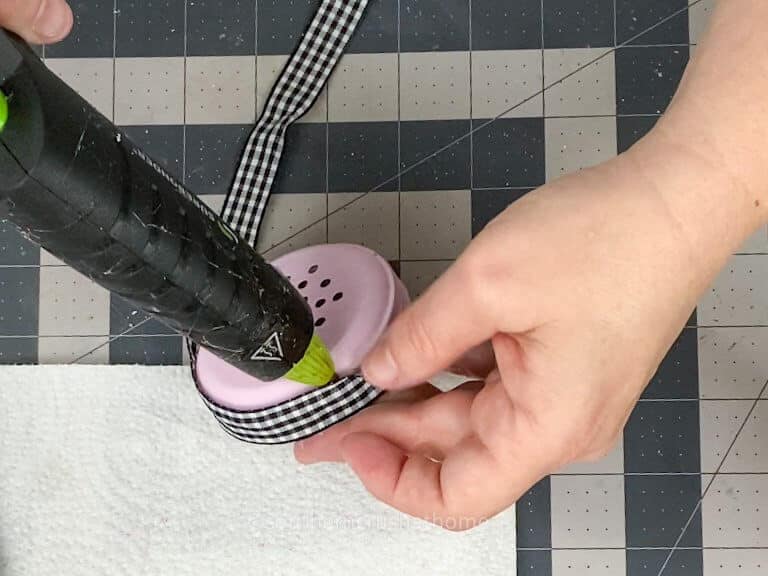 I tied a small knot in the ribbon first then glue a tiny bow on top of it.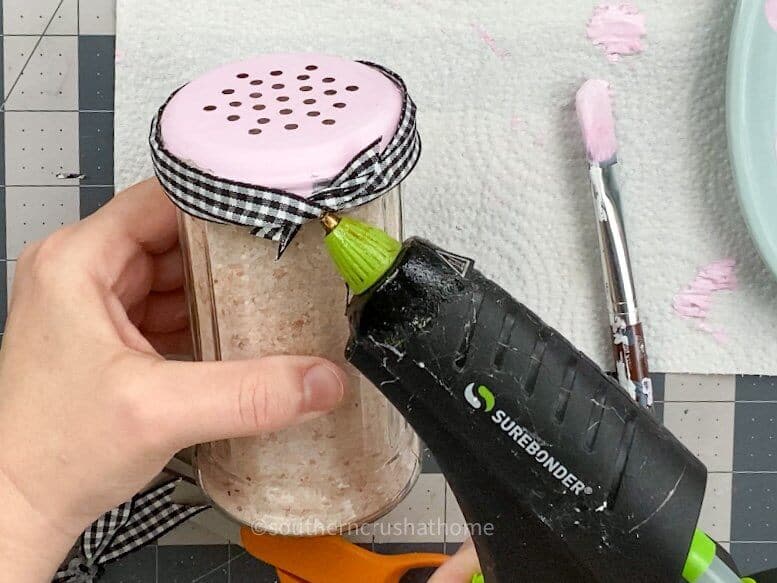 Finish the bow off with a dovetail cut so it has a nice finished look.
Step 4.
Hot glue a pretty embellishment to the center of the bow. I LOVE this flower with rhinestones. Keep an eye open at flea markets and yard sales for old jewelry. They make great embellishments, too!
You could optionally add a fun tag to the front of this shaker jar with a cute saying in a fun font.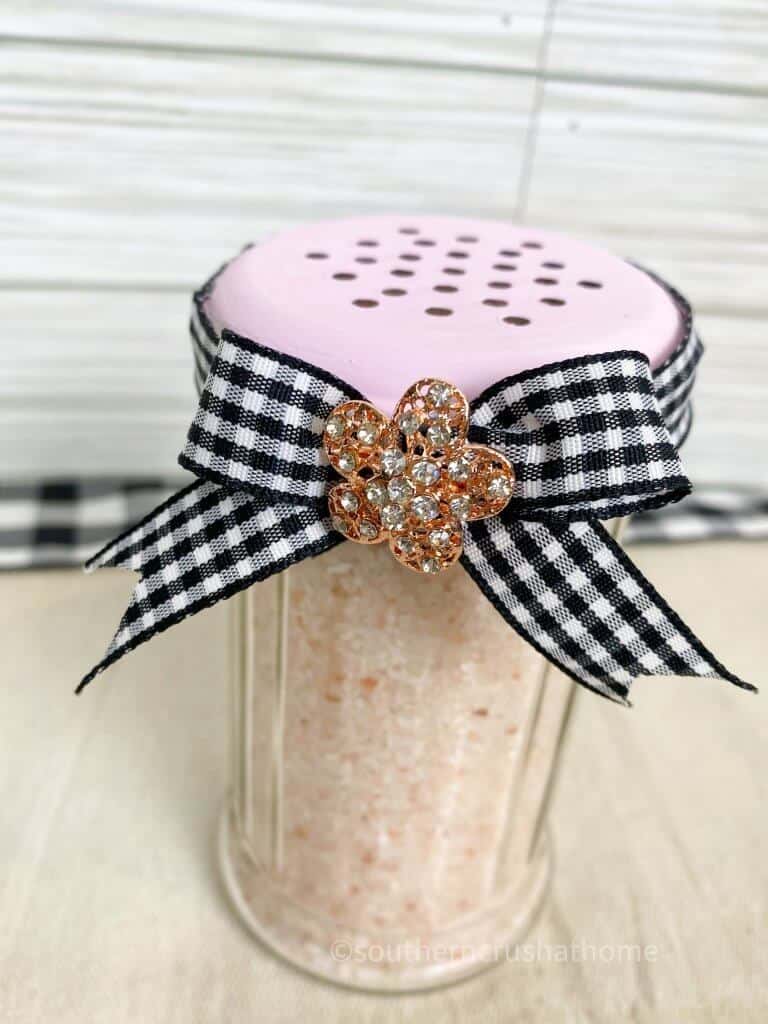 The shaker-style jar makes it super simple to add a relaxing Himalayan salt to the bath. Your mom is sure to love it! Such a thoughtful gift idea!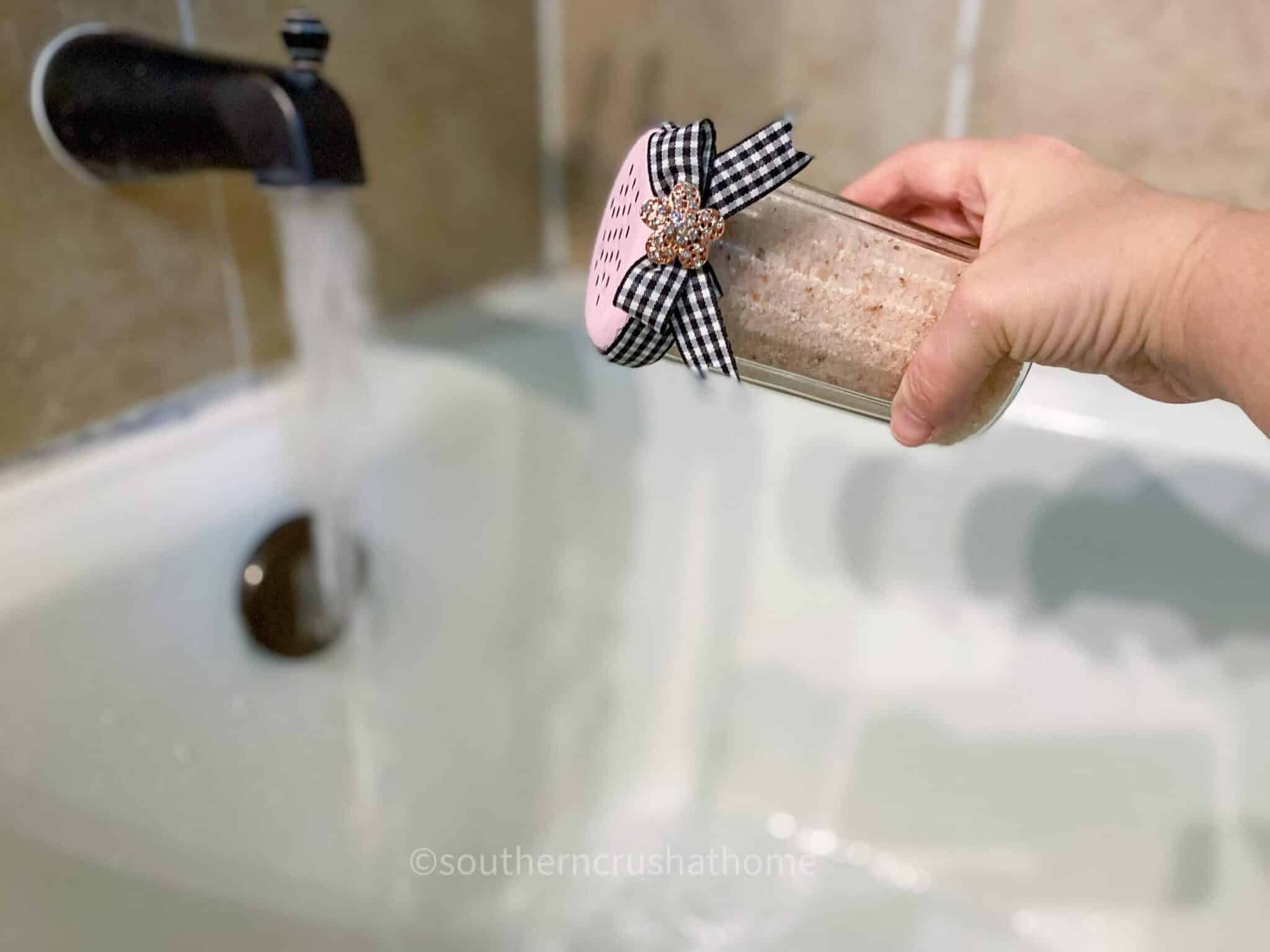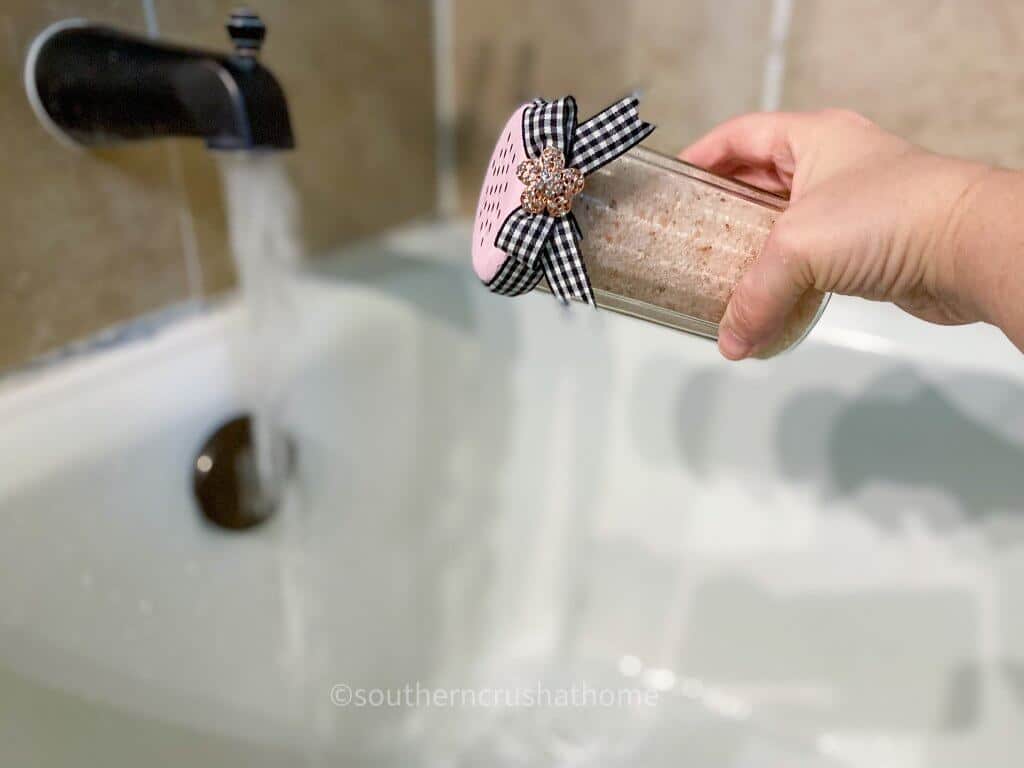 There are so many benefits to Himalayan salt baths besides just relaxation. Here are just a few…
Himalayan Bath Salt Benefits
Relaxes and calms
Delivers magnesium
Treats eczema, acne, and psoriasis
Soothes insect bites
Car Coasters from Dollar Tree
Supplies for DIY Buffalo Plaid Car Coasters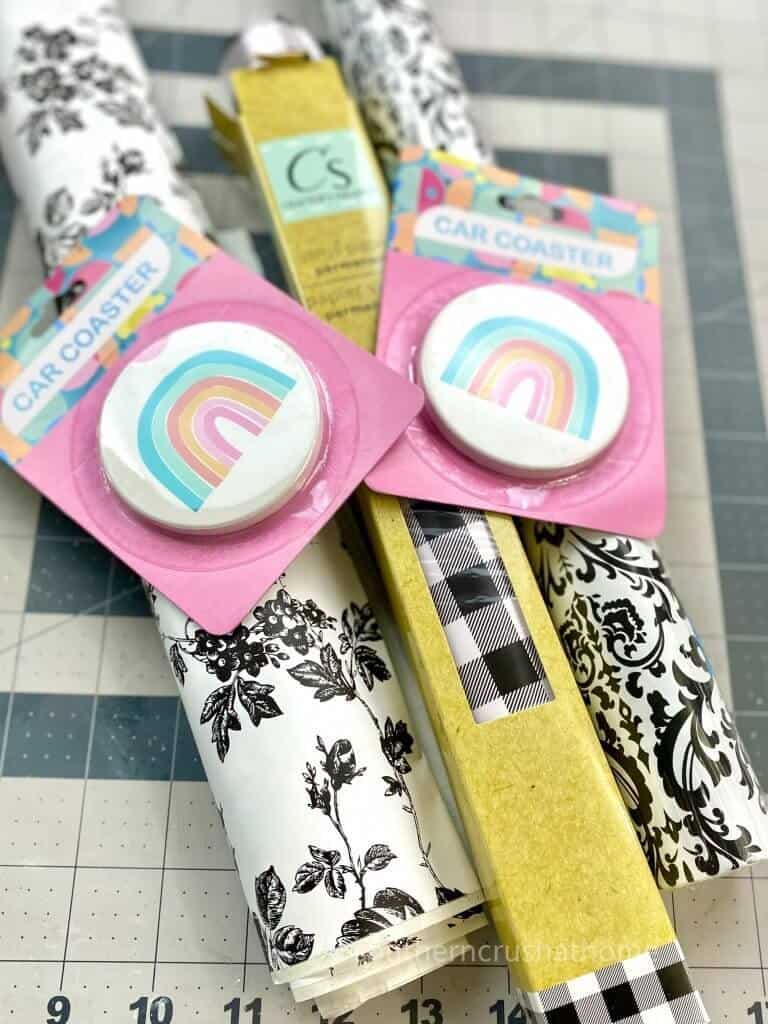 Steps to Make DIY Car Coasters
Step 1.
Place the car coasters onto the buffalo check vinyl and use a craft knife to cut around it.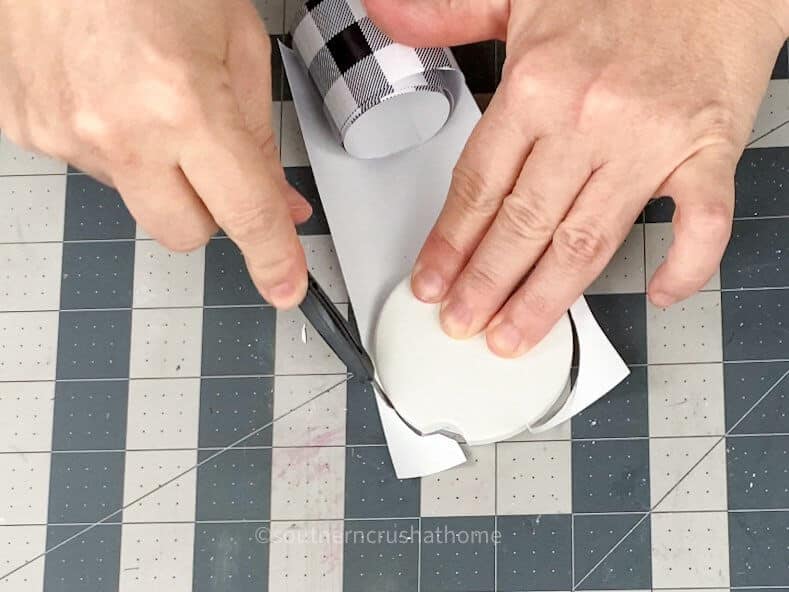 Step 2.
Slowly peel back the vinyl and secure it to the top of the coaster.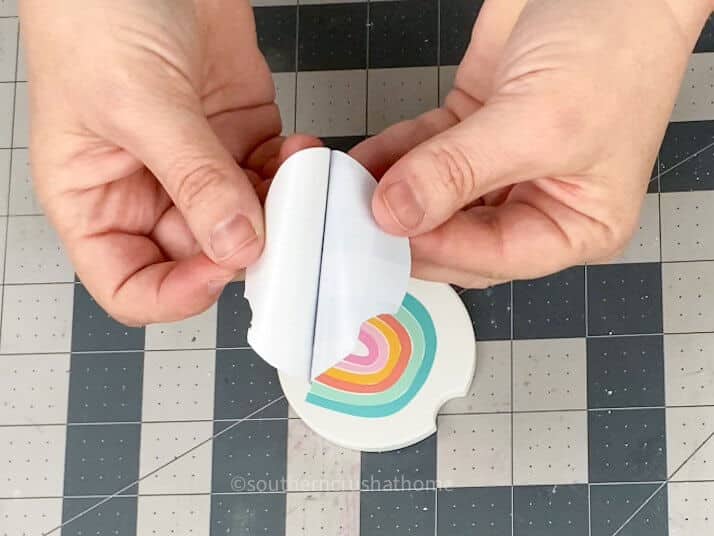 Smooth the vinyl down so there are no wrinkles or bubbles. You can use a credit card for this if you don't have a vinyl tool.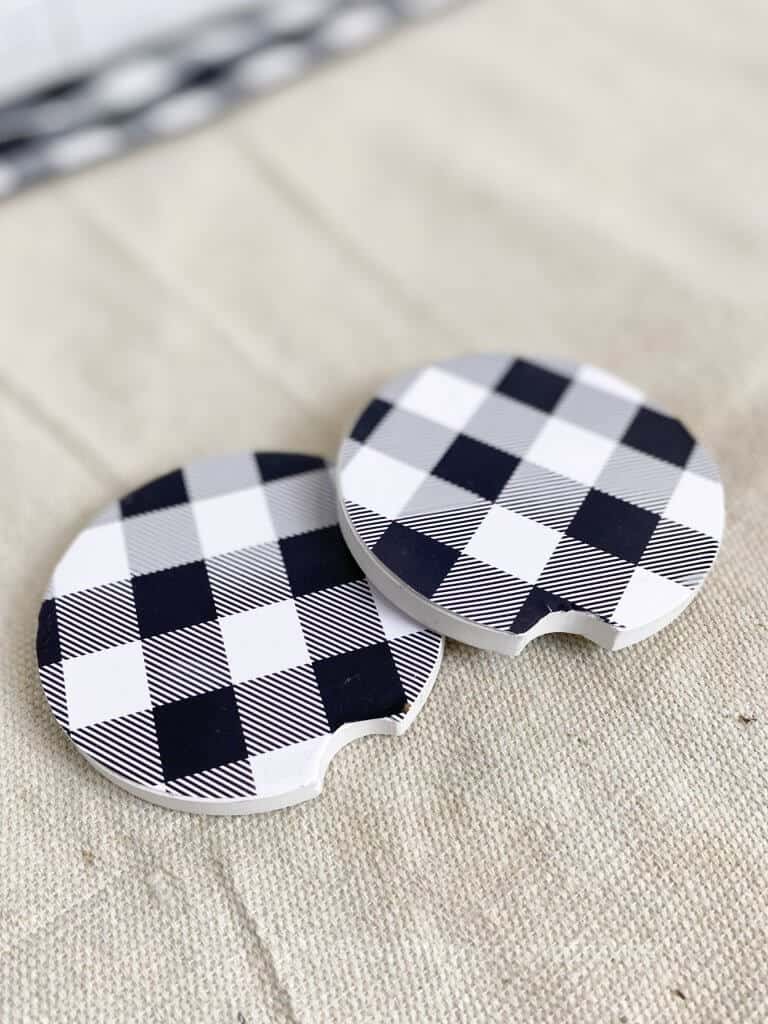 See how cute these coasters look in the car cup holders: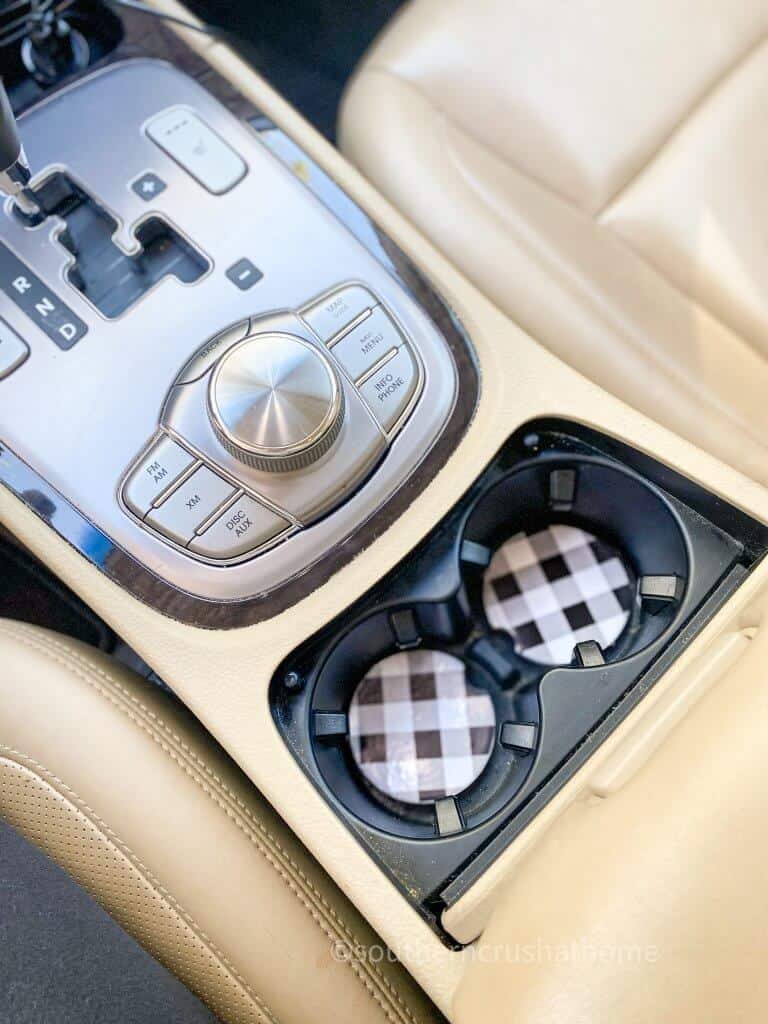 Next up is project number 4!
Faux Acrylic Water Wine Glass Vase
Have you seen these all over the internet? These faux liquid water flower arrangements using simple Elmer's Clear Glue?
It is ridiculously simple and looks amazing, let me show you how to make a pretty arrangement for mom using a Dollar Tree stemless wine glass and clear Elmer's Glue!
Supplies for Faux Water Vase for Mother's Day
Stemless Wine Glass (Dollar Tree has a large selection of these)
Elmer's Washable Glue (Dollar Tree has another brand that is just as good)
Clear or colored marbles or glass filler
Faux Flowers
Wire Cutters
Paper Towels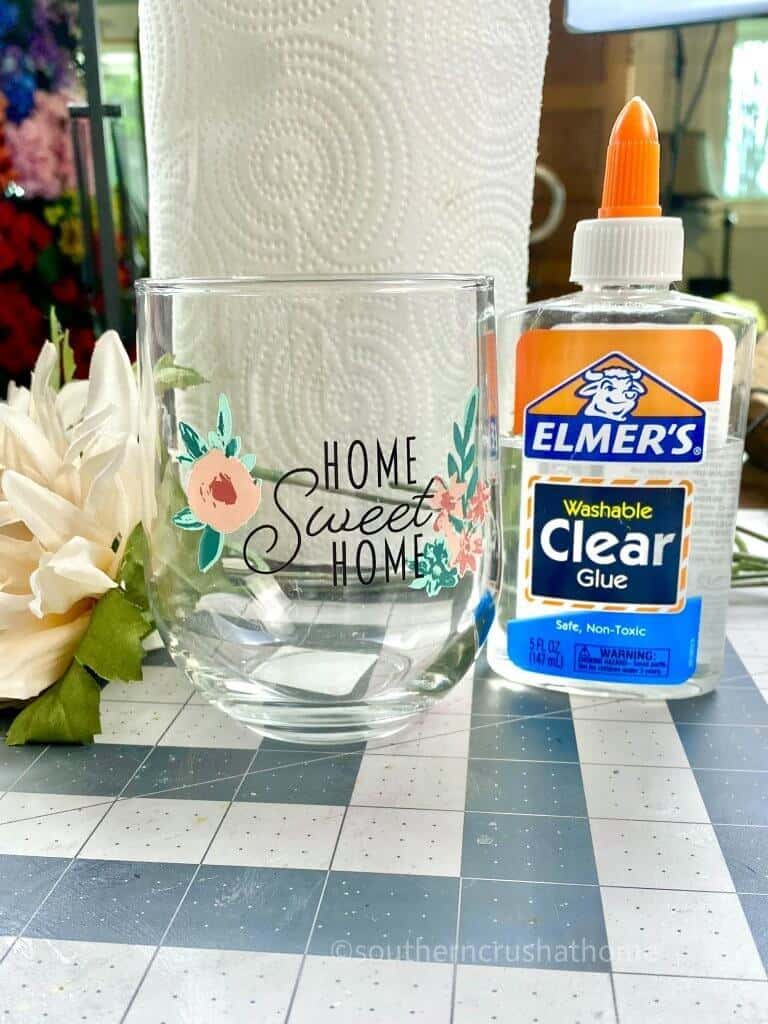 Steps to Make a Faux Acrylic Water Wine Glass Vase
Step 1.
Place your chosen filler into the bottom of the stemless wine glass. I love the look of the colored ones from the Dollar Tree, but I already had this clear glass filler and I didn't want a color to compete with the wording and flowers on this particular wine glass.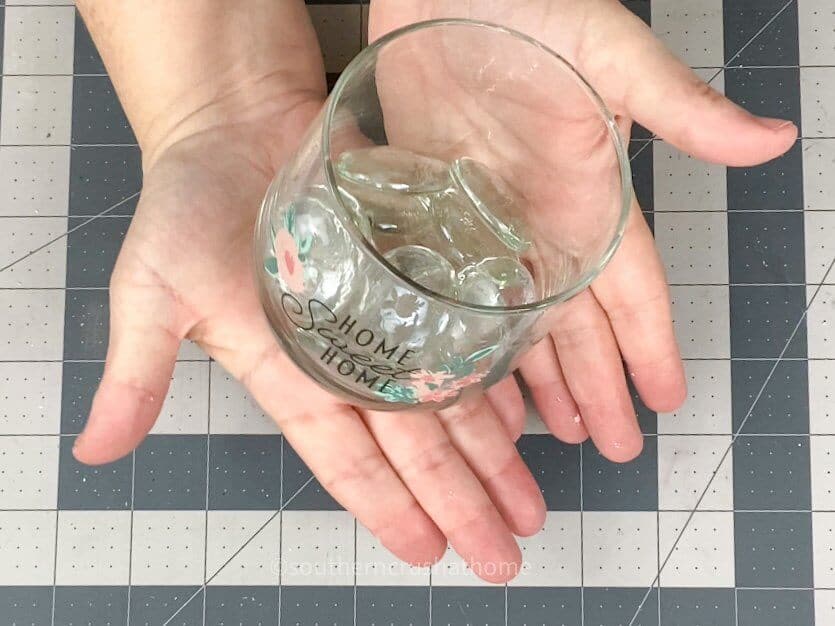 Pour Elmer's clear glue into the wine glass. You want to fill it about 1/4 to 1/2 full so it has the appearance of water for flowers.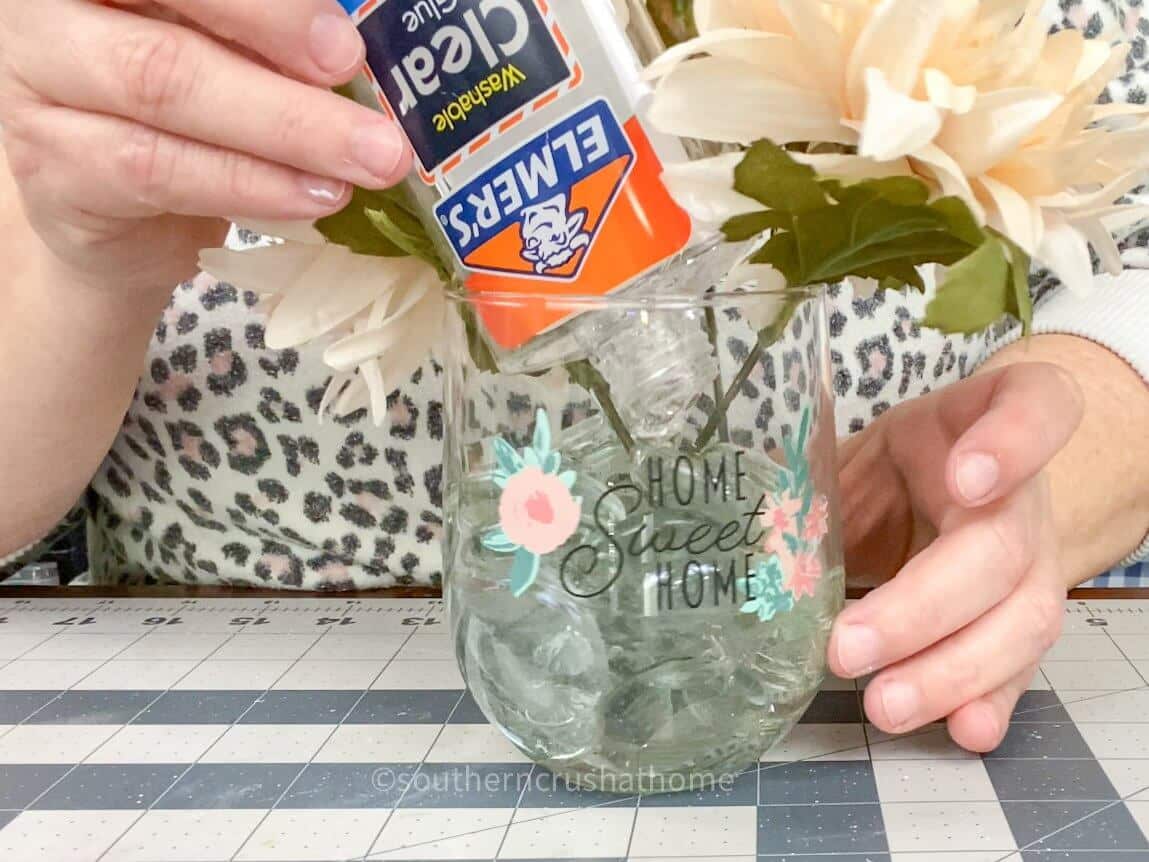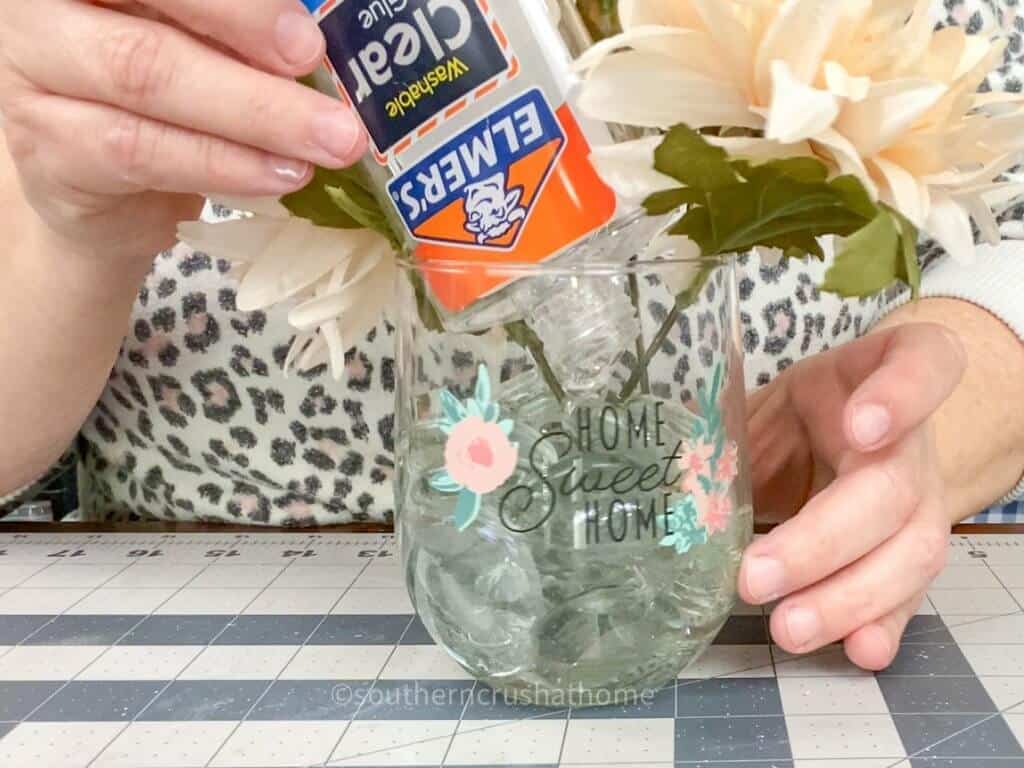 The glue will settle a little bit as it dries to a perfect clear faux acrylic water look.
Step 2.
Trim the edges of the complementary faux flower stems with wire cutters.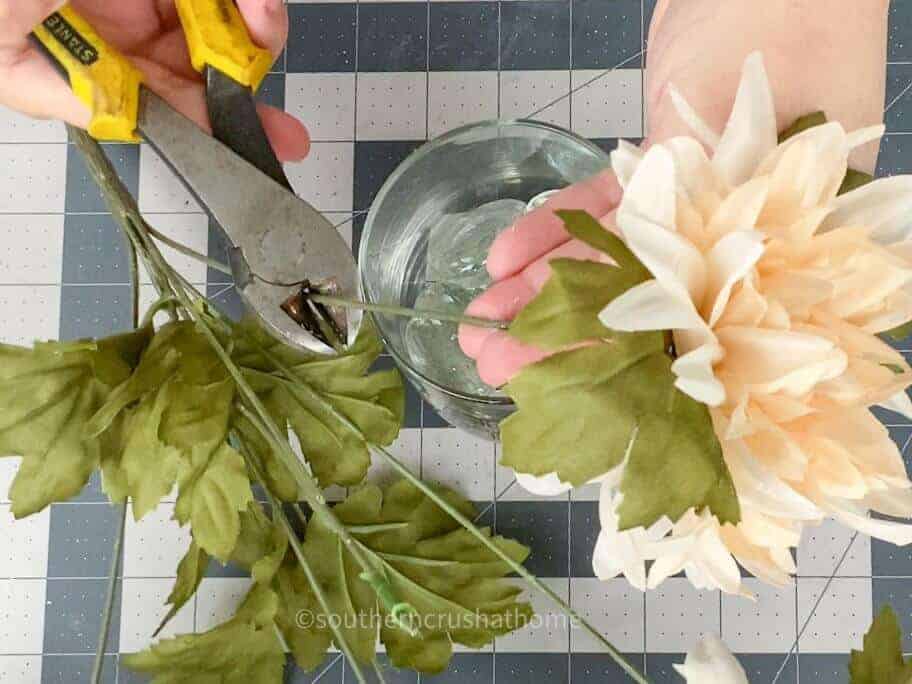 Place the flowers down in between the filler inside the wine glass vase until you are happy with the placement. I used 3 flower stems.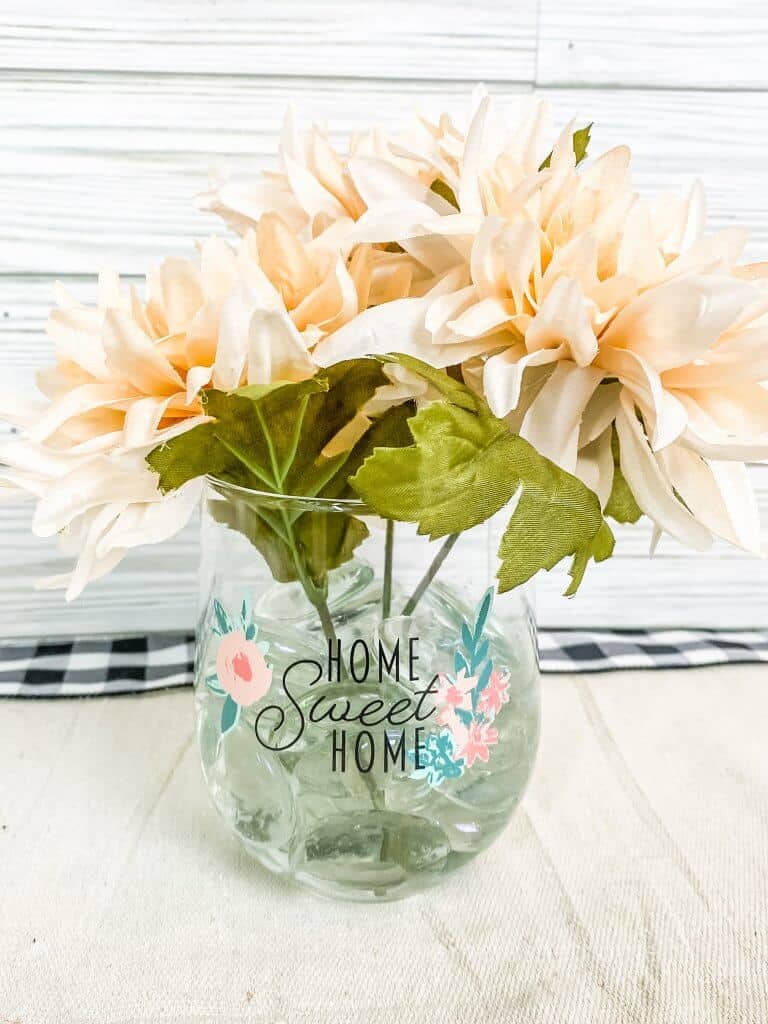 It really does look like those expensive vases with acrylic water that you see in high-end stores.
Easy Last-Minute Mother's Day Gift Ideas DIY
What do you think of these handmade Mother's Day gift ideas? Do you have a favorite?
Because they are so inexpensive to make you could make all four and put them in a sweet gift basket tied with a pretty bow. What a great presentation that will make!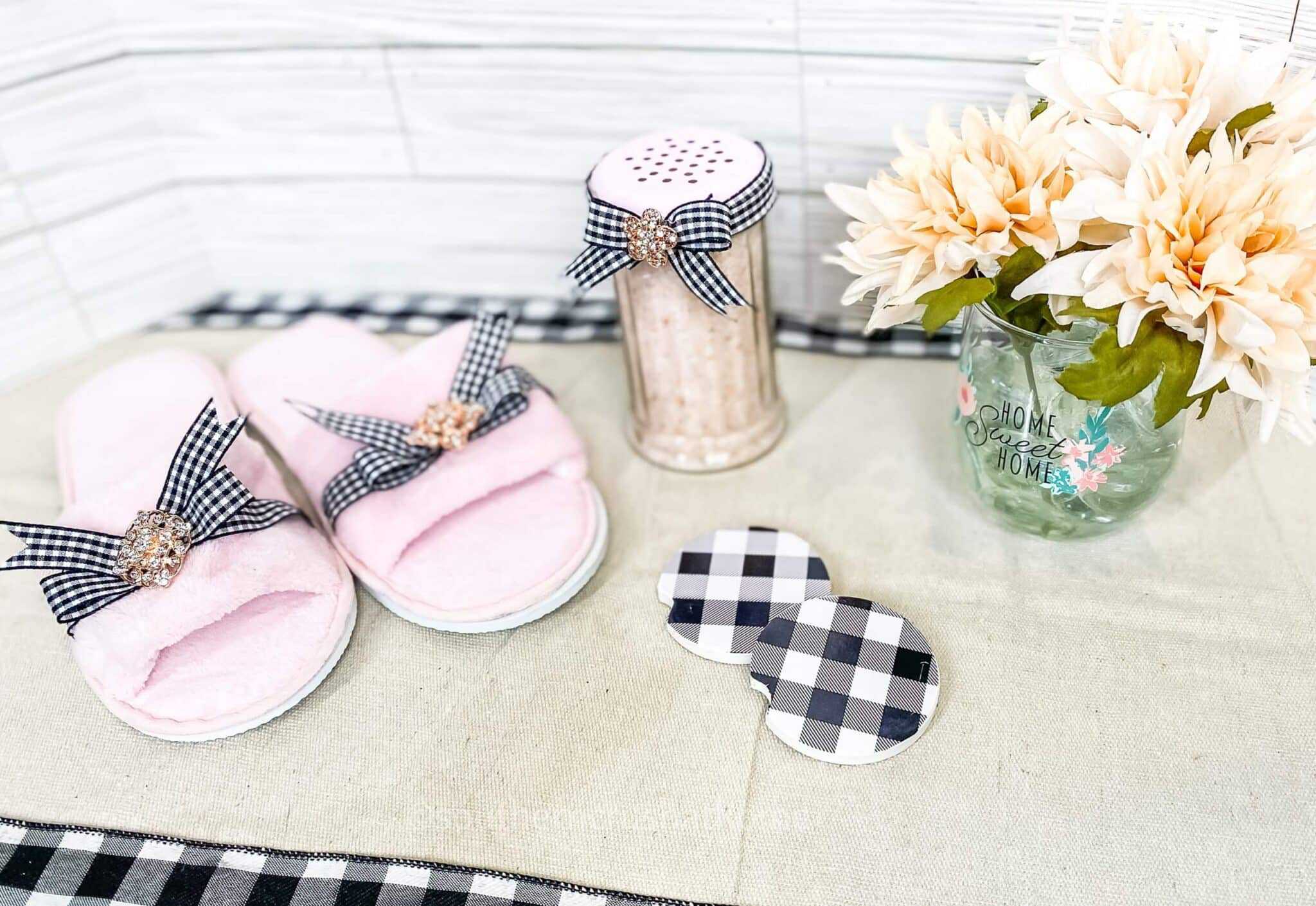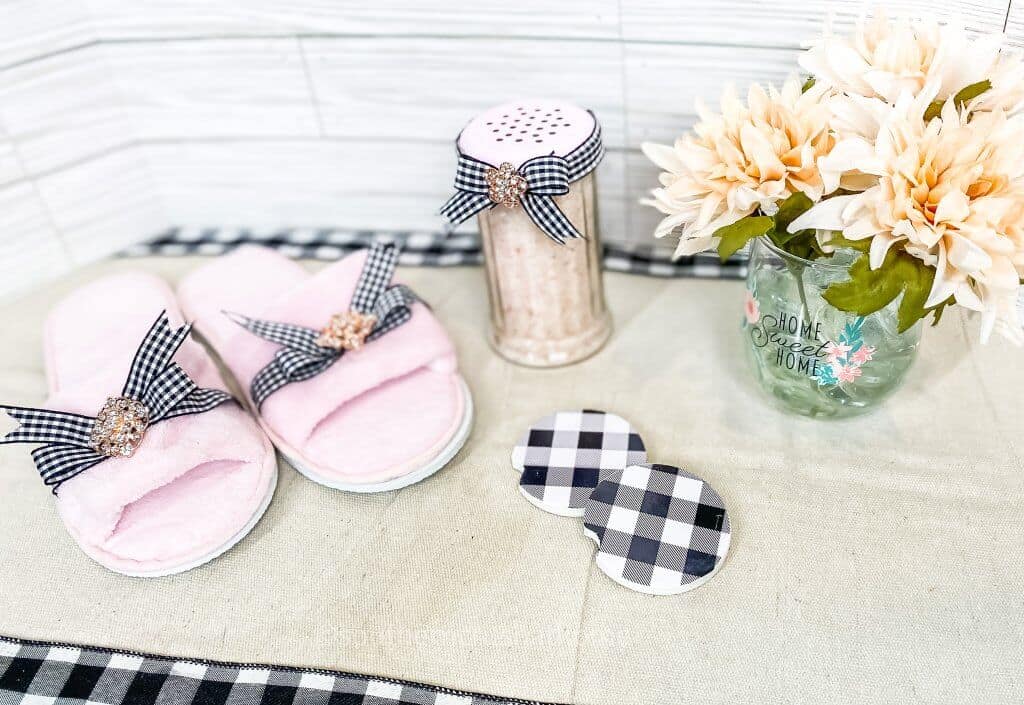 Short on Time? Shop Some of My Other Favorite Mother's Day Gift Ideas Below:

OTHER FUN CRAFTS TO MAKE AS GIFTS: