Gift Card Holder DIY (using Upcycled Men's Shirt)
Gift cards and cash are super popular holiday gifts. But don't give it in a boring envelope. Make it fun by adding it to an adorable gift card holder DIY using an upcycled men's shirt!
I'm so excited to share this new DIY project with you. Let's face it, sometimes coming up with gift ideas can be tough. Especially for that certain someone who has everything. Gift cards are always a hit, especially when given in a super cute gift card holder.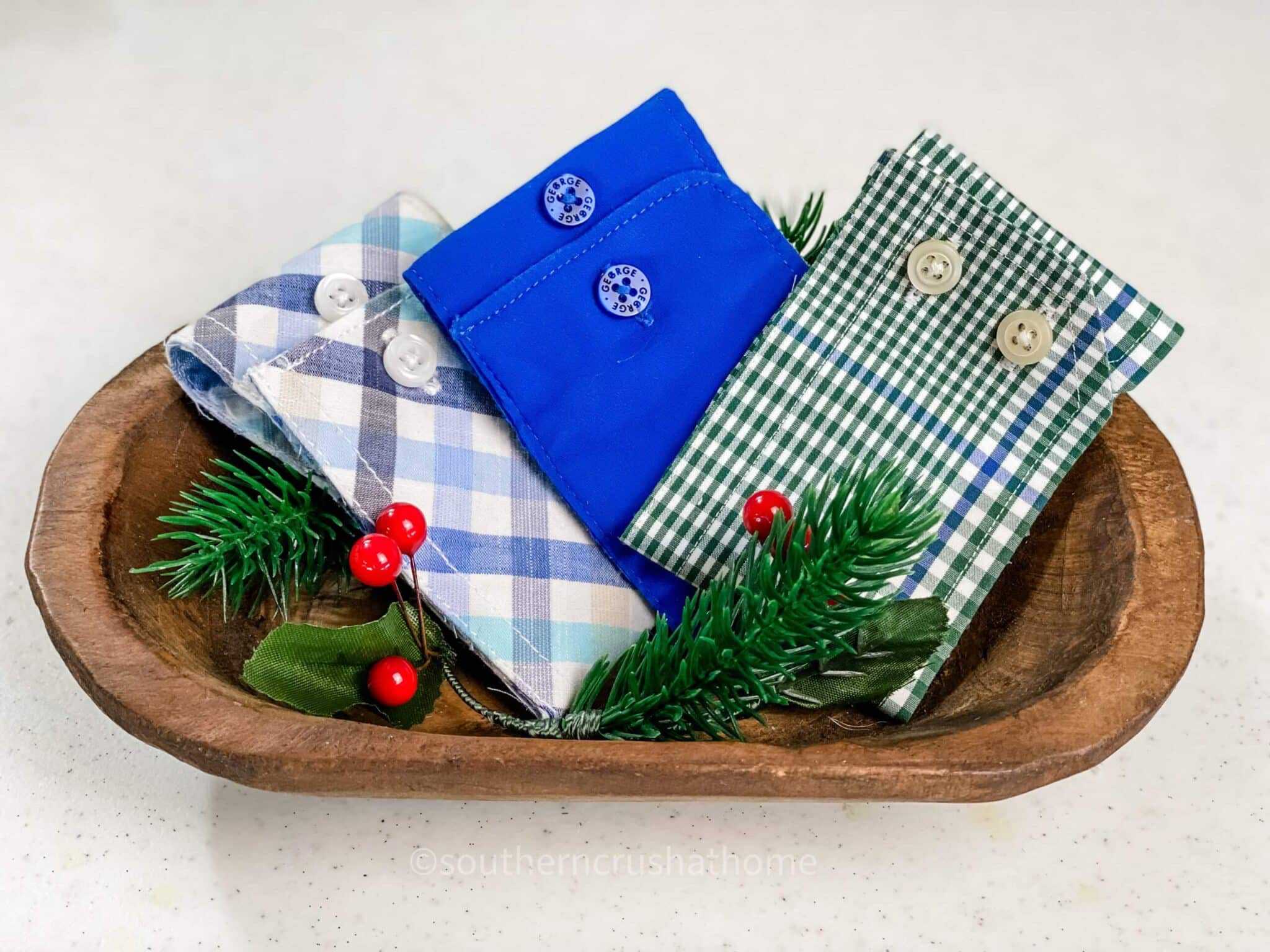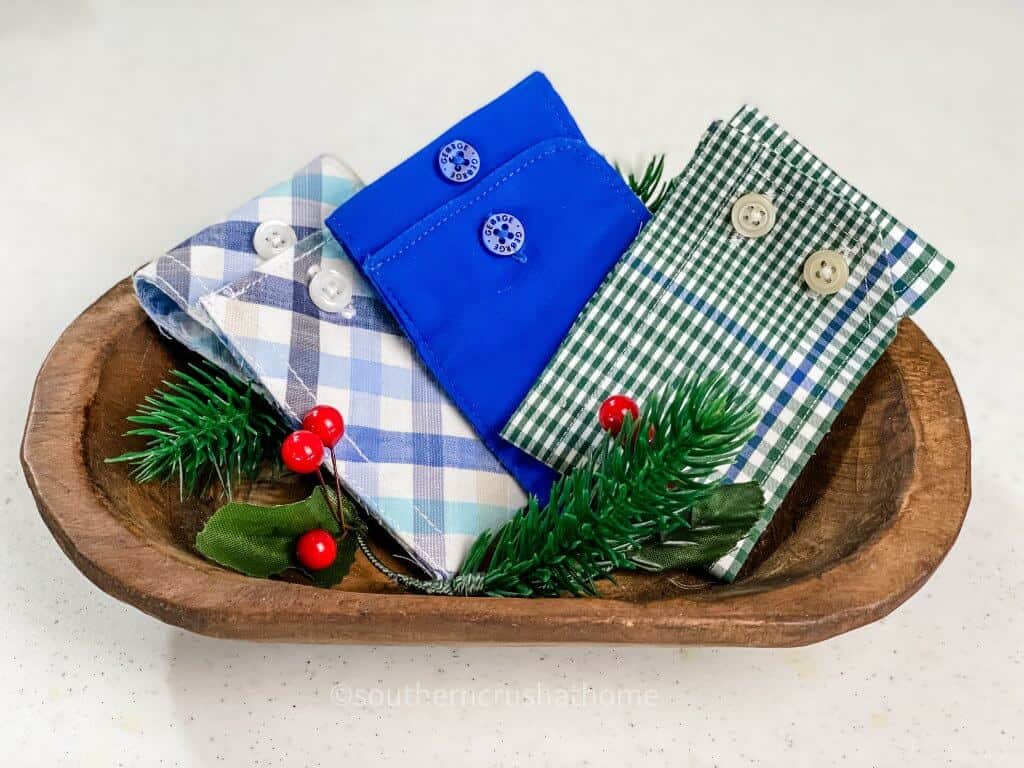 We all love a good upcycled craft and this is one of the BEST! We are going to take an old men's shirt and turn it into a gift card holder with just a few simple steps. If you don't have an old shirt handy, you can find them super cheap at thrift stores. Plus, we are only using the cuffs, so think about all that extra material you'll have left to create with!
Let me show you how to make your own. You are going to want to make them for all the gift cards you are giving. This is not just a Christmas gift card holder either. You can use this for birthdays, father's day, etc. Here is the easy tutorial.
SUPPLIES needed for Gift Card Holder DIY
Upcycled Men's Shirt – check out the thrift stores!
Fabric Scissors
Hot Glue Gun or Stitch Witchery
Gift Card
Iron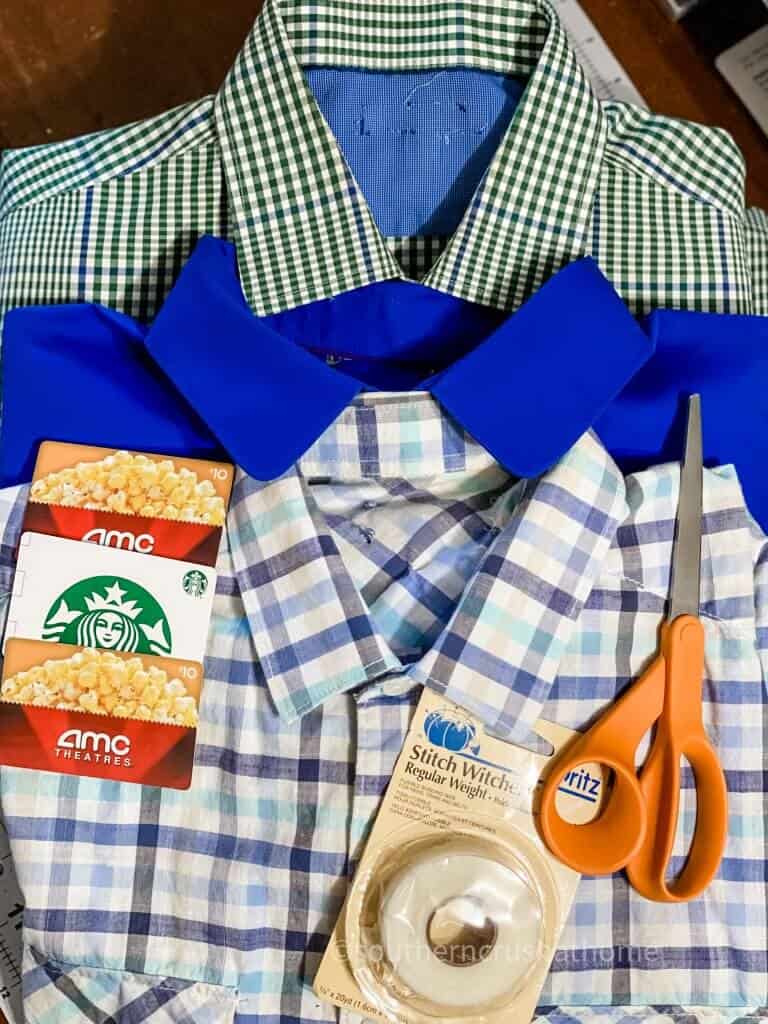 How to Make a Gift Card Holder DIY
Cut the shirt cuff
Step 1.
Use your fabric scissors to cut along the cuff of the men's shirt. You can see where the threading is and cut just below that line to give the gift card holder a nice finished look.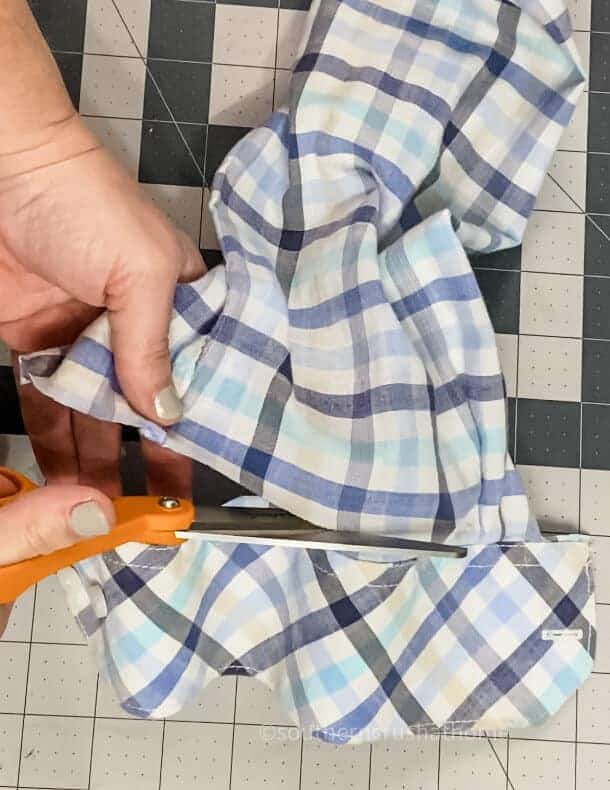 use a gift card as a template
STEP 2.
Place the gift card in the center of the cut shirt cuff to use as a template. Run a bead of hot glue along the edge and secure.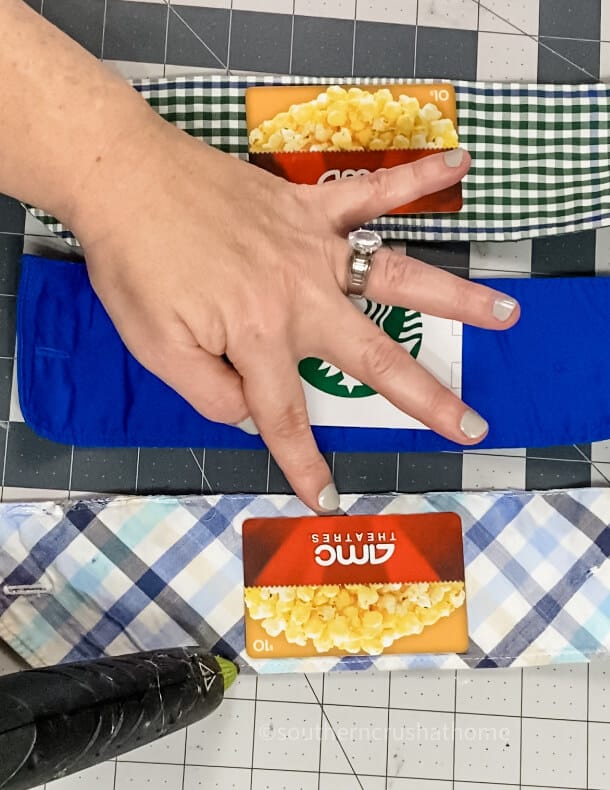 OR add stitch witchery
STEP 3.
Place stitch witchery on the inside of the shirt and fold the shirt in half. Use a hot iron for about
10-15 seconds
to fuse the fabric together.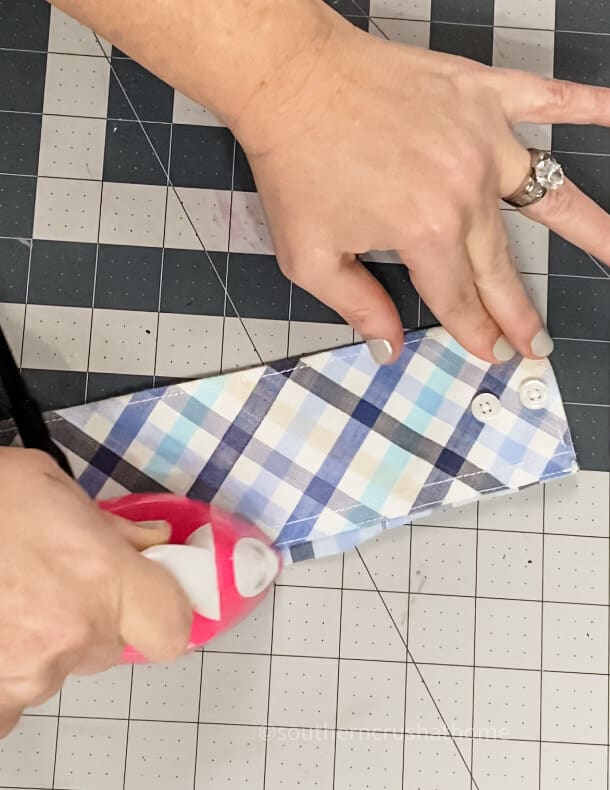 what is stitch witchery
Stitch Witchery is fusible web tape that bonds fabric to fabric.

It is popular for hemming tape for slacks, pants or curtains, trims, ribbons, and belts.

It's an easy no-sew alternative activated by using a steam iron on a cotton setting for at least 10-15 sec.
add the gift card
STEP 4.
Place the gift card inside your new gift card holder and close the buttons that are already on the holder from your upcycled shirt. Isn't that such a timesaver?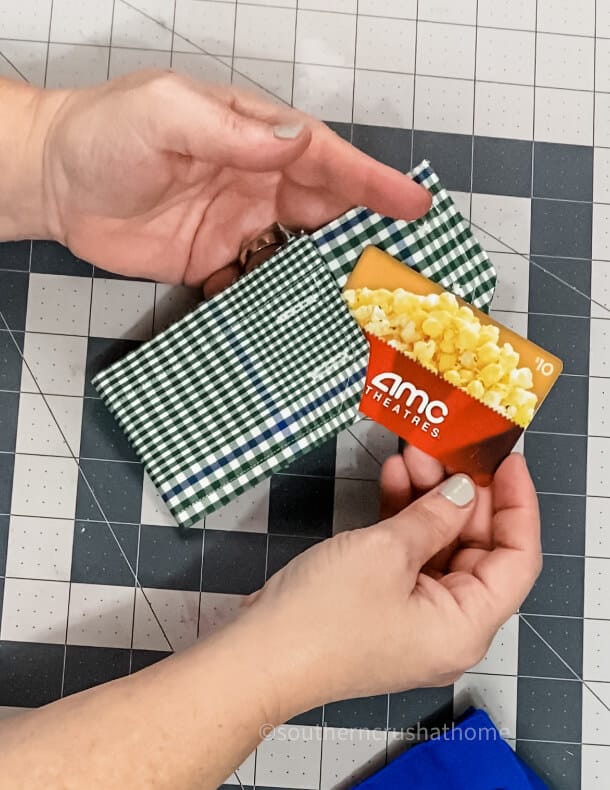 I'm loving the green plaid shirt that I found.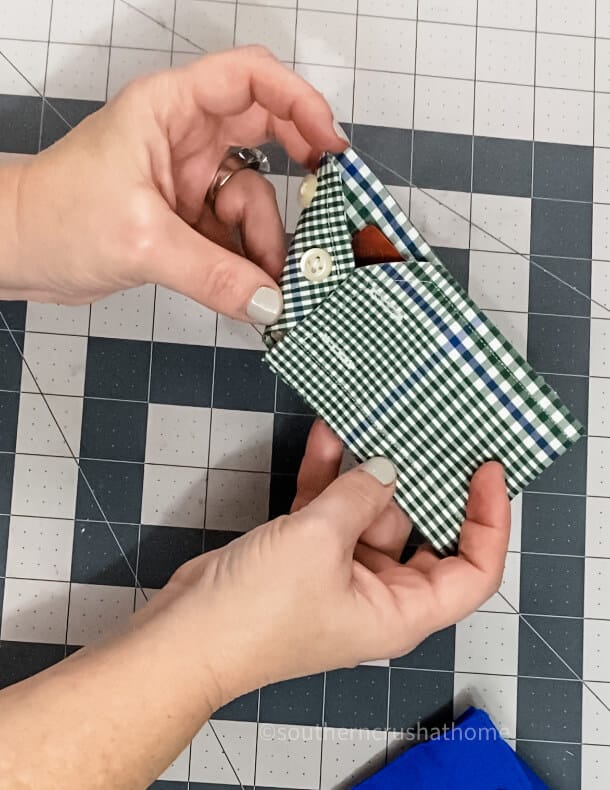 Another great thing about this holder is it can be reused again and again. Though, I don't think I would want to part with it if I received one.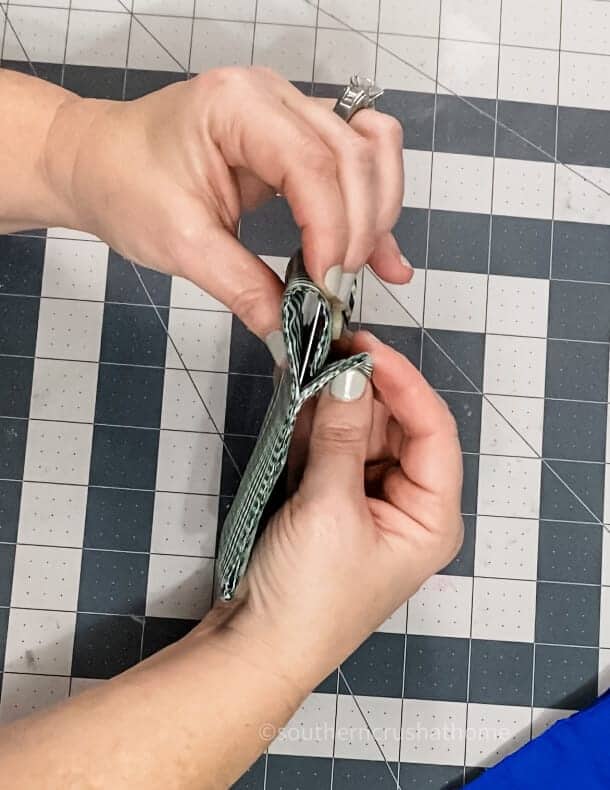 That's all there is to it! I made 3 of these holders in no time at all! If you'd rather give cash, you can also fold that in half to fit in the holder.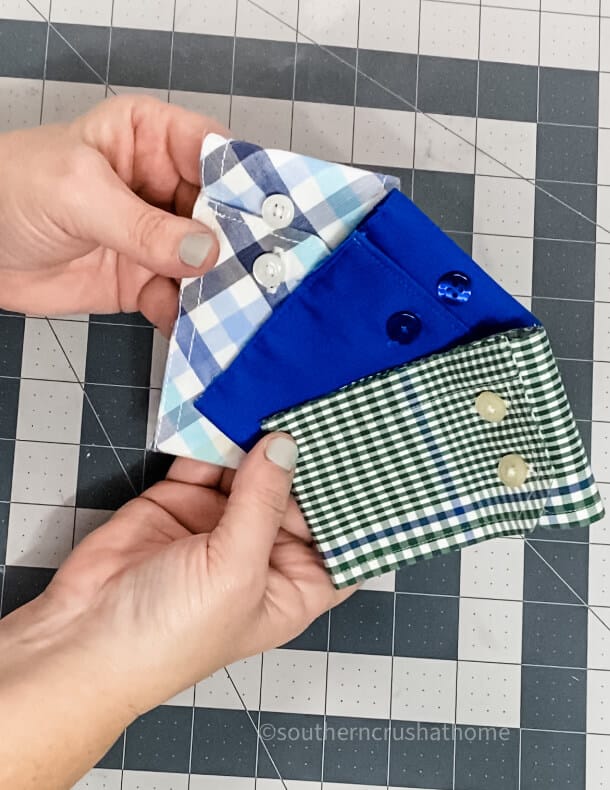 So what do you think of this easy craft idea? Is this something you could see yourself making?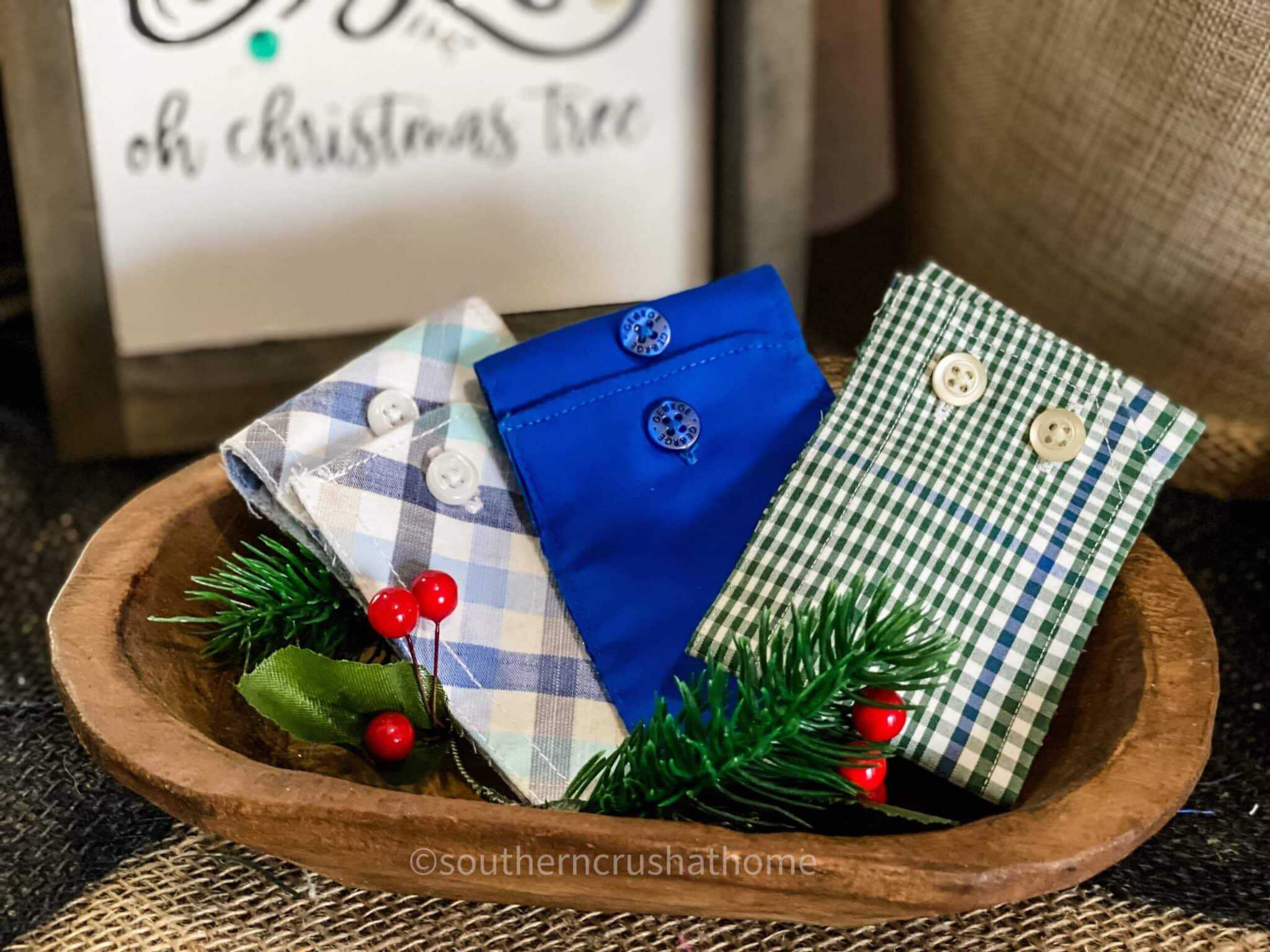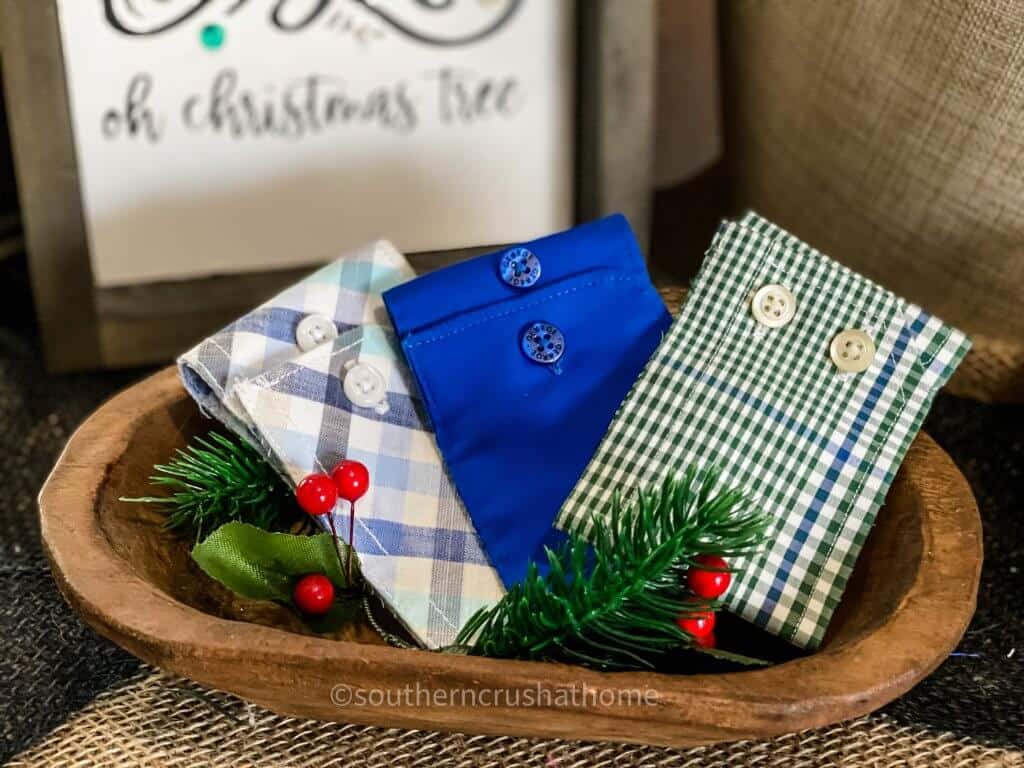 Another view of the gift card holders…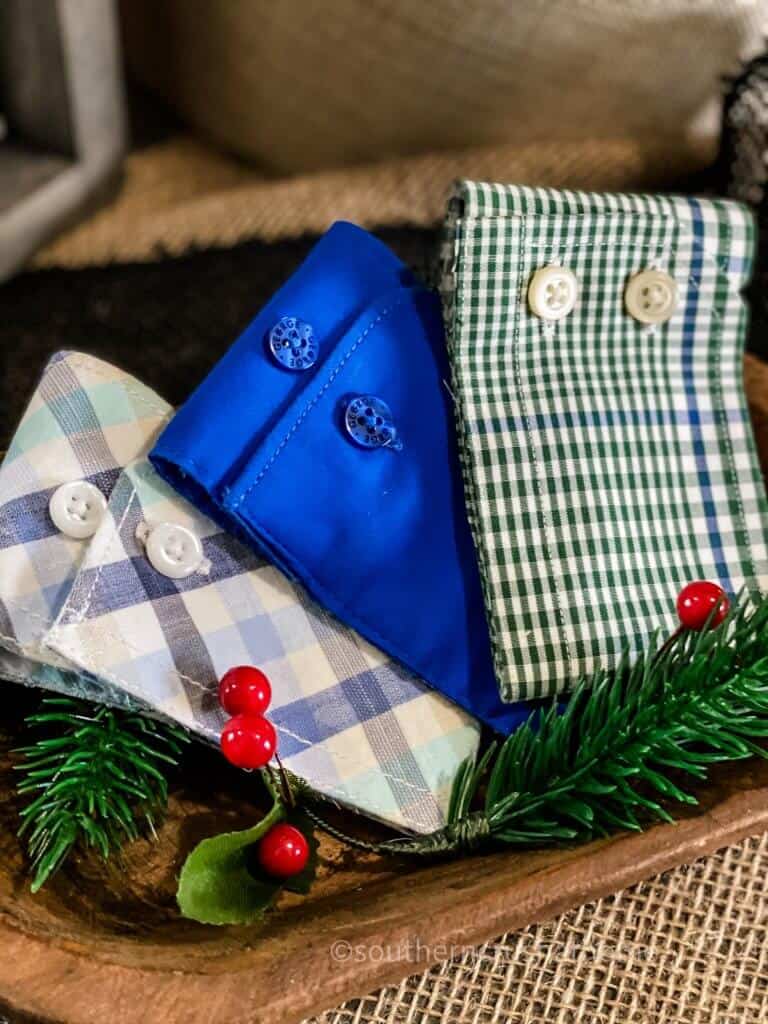 step by step video tutorial
If you want to see the exact step-by-step process, be sure to check out this video tutorial below over on my YouTube Channel!
BE SURE TO CHECK OUT THESE OTHER DIY CHRISTMAS IDEAS!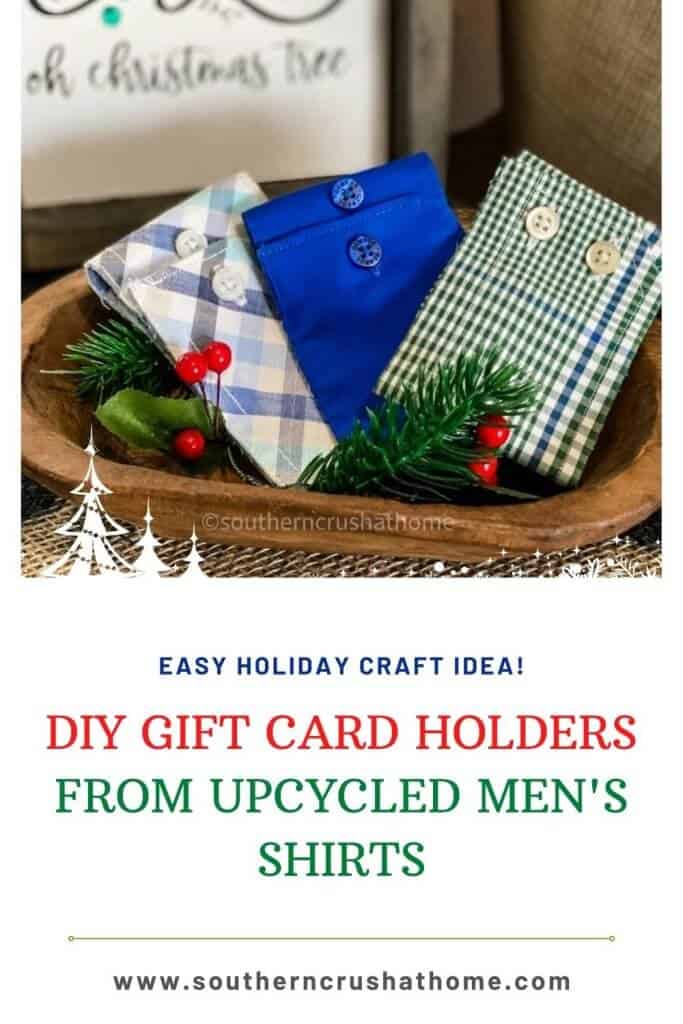 Be sure to PIN this for later!
Gift Card Holder DIY (from Upcycled Men's Shirt)
This thrifty DIY starts with an old men's shirt to make the cutest gift card holder! You only need a few inexpensive supplies.
Materials
Upcycled Men's Shirt

Stitch Witchery

Gift Card
Instructions
Use your fabric scissors to cut the cuffs of the men's shirt.

Place a gift card in the center of the cuff as a template.

Add a bead of hot glue to edge of the cuff and secure.

Place stitch witchery along each side of the fabric cuff and fold over.

Use an iron for at least 10 seconds to bond the fabric together.

Add your gift card to the holder and button the cuff.