Southern Crush on the Road in Denton, TX (at The Antique Gallery USA)
I admit it! I love to shop at antique malls! There is always so much variety. The Antique Gallery USA here in Denton, TX is so close to my house that it's my favorite place to duck in on any random day. I can't wait to share it with you.
When I go to this place, I love to take my time and really take in all of the goodness each of the vendors has on display. Let's see if you don't fall in love with this store, too…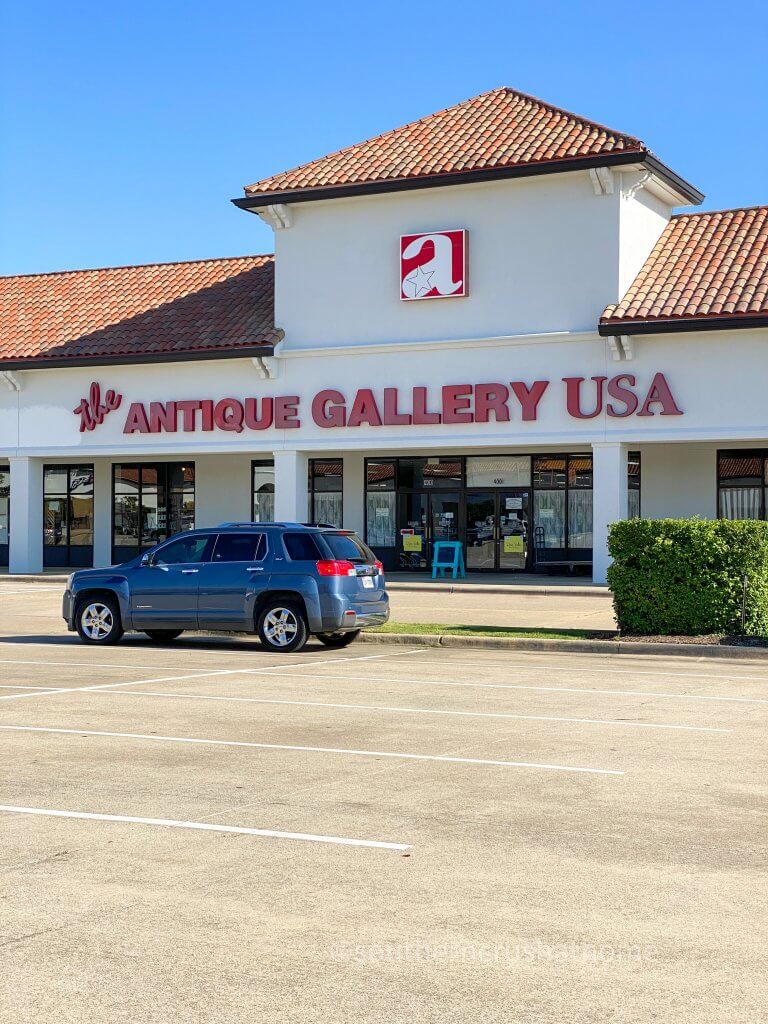 what i love about the antique gallery
Filled to the brim with collectables, finds and unique items from the past; this sprawling 22,000 Sq Ft antique mall with over 96 dealers does not disappoint. I pretty much never leave empty handed. The people are friendly and the space is easy to navigate. Located at 5800 N I-35 in Stonehill Center, this is actually a 'sister' store to the one I reviewed for you in Lewisville, TX HERE.
what I found at the antique gallery in denton, tx
There are so many things to share; however, I don't want to give it all away! You must make a visit to this awesome store yourself. Here are a few sneak peeks from some of my favorite booths and vendors.
This little booth called Pink Trailer Designs belongs to a friend of mine Nikki Pitcher and is always stocked full of fun finds and little collections!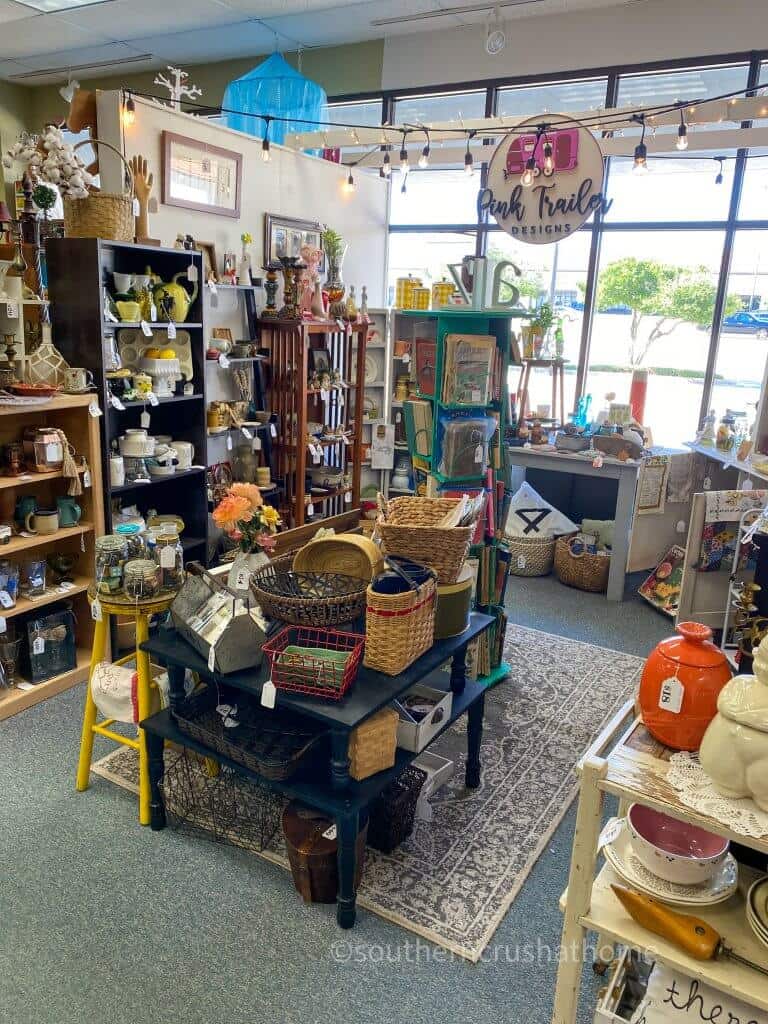 These jars are a fun way to display vintage wooden toy blocks. You could always stain them as well, like I show you in this stained glass mason jar DIY.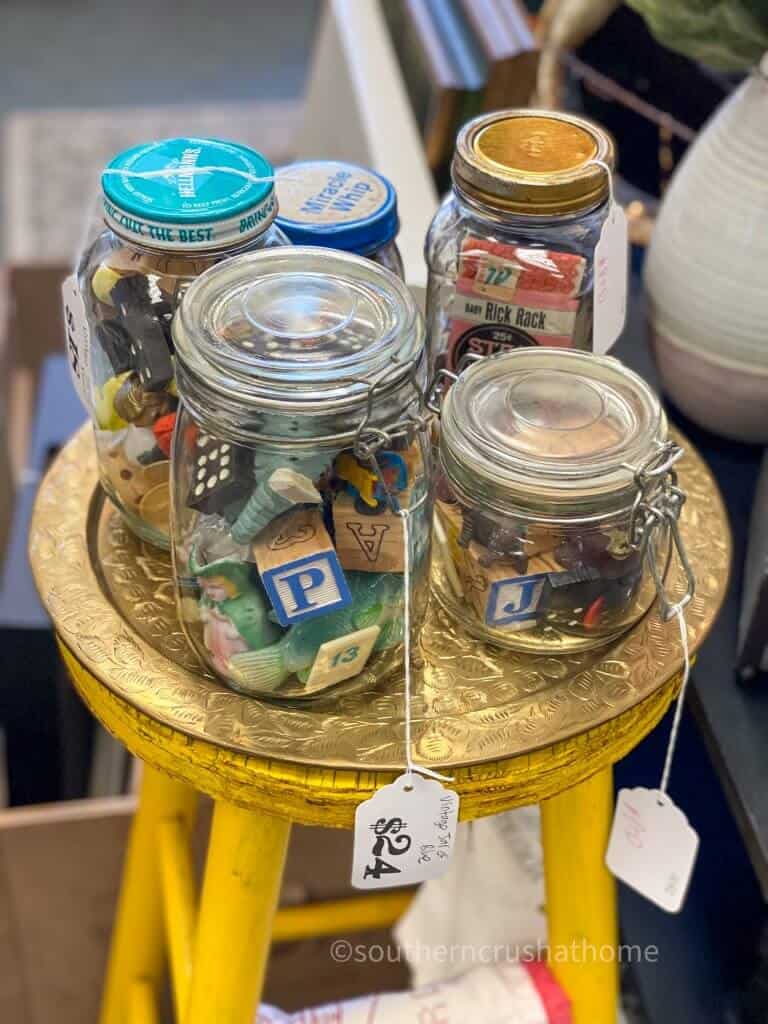 You know how much I love milk glass and this was a gorgeous piece. Did you see my milk glass collection?
What about how to make your very own milk glass?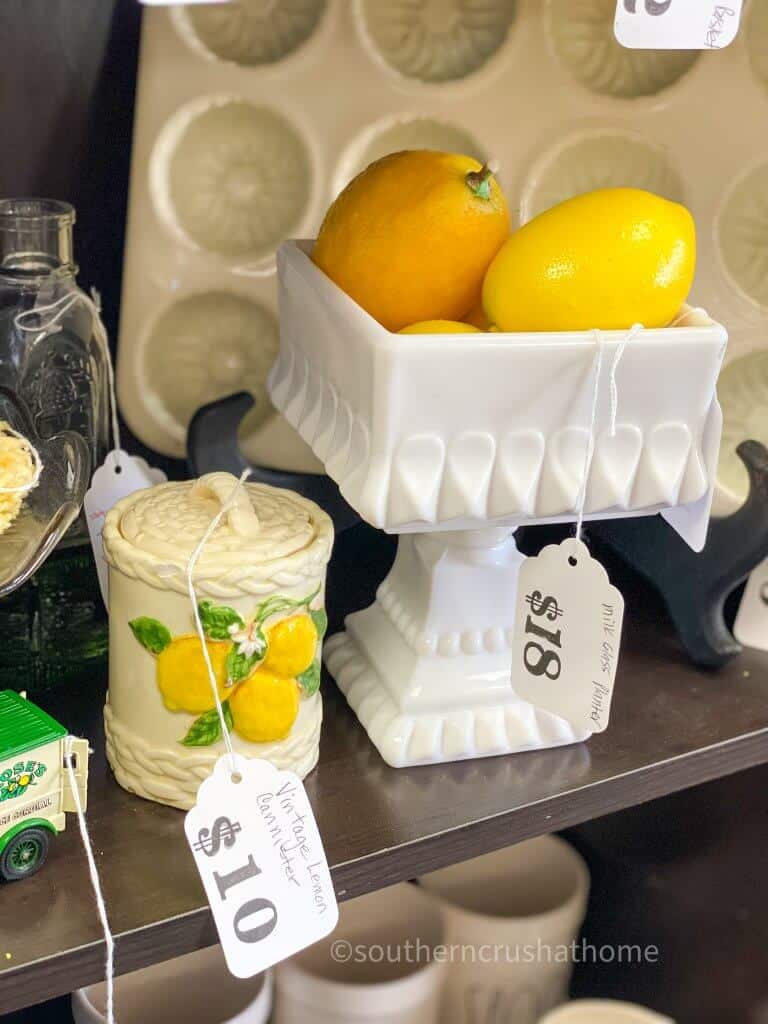 This booth, GaGa's Garden Treasures has some amazing LIVE plants! If you're looking for a variety and don't know where to start; start here.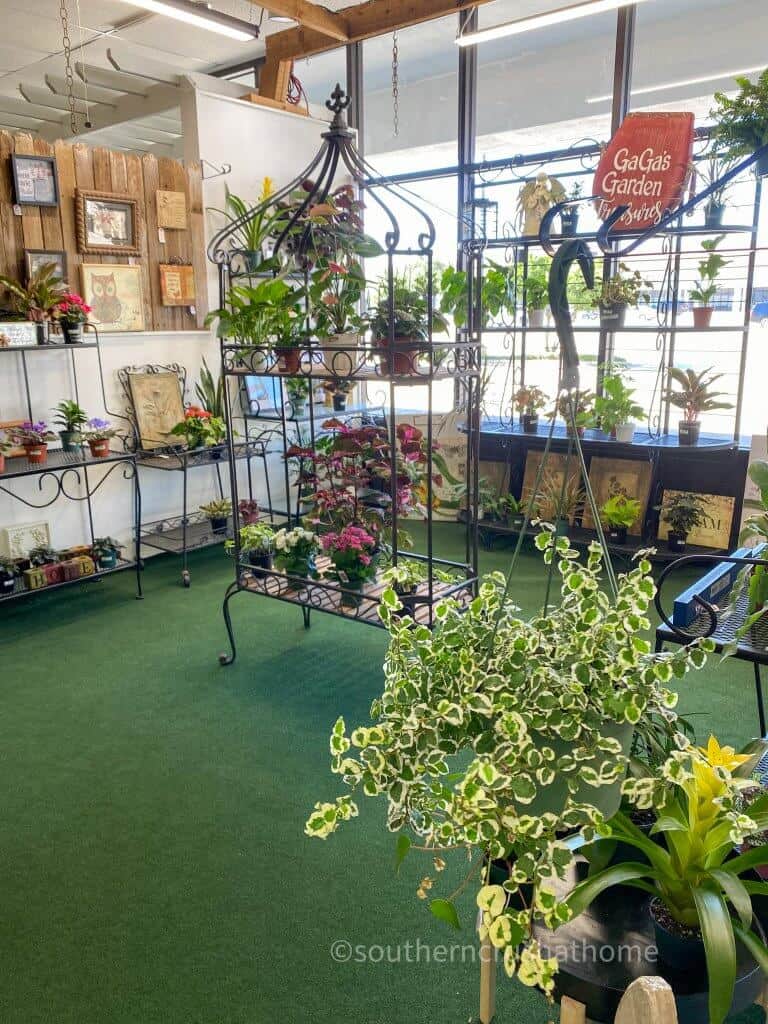 It's true I have a "thing" for cake carriers and this one struck me with the writing "cake" on the front. I love it!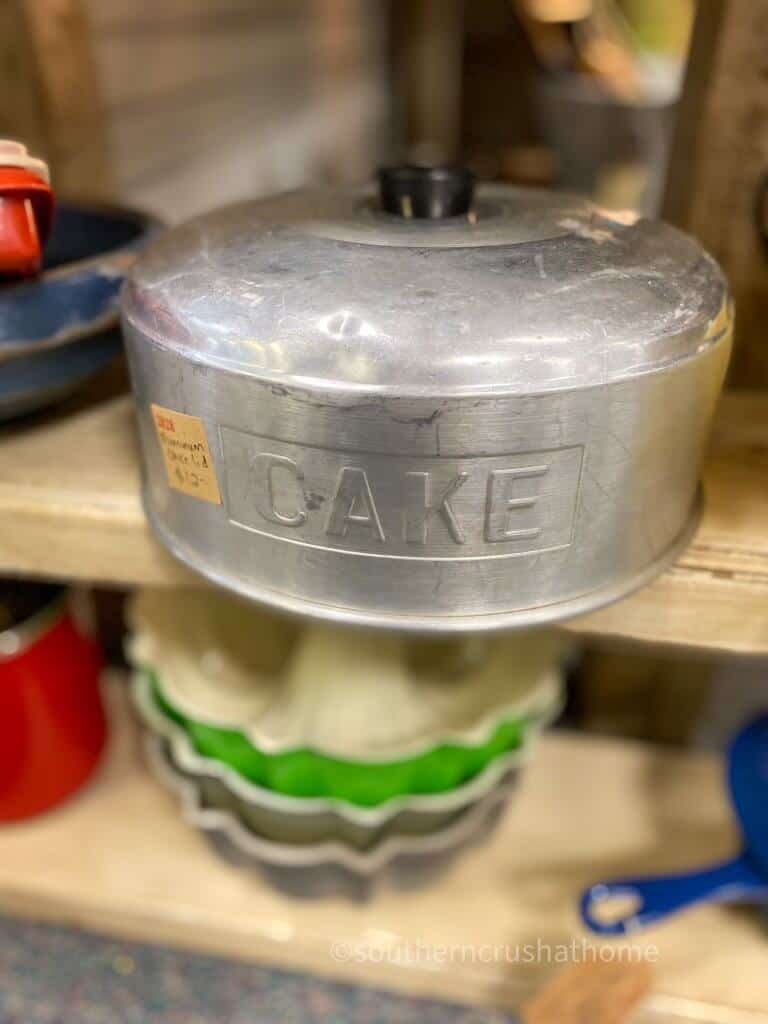 These colorful vintage spice tins are a fun collectable idea!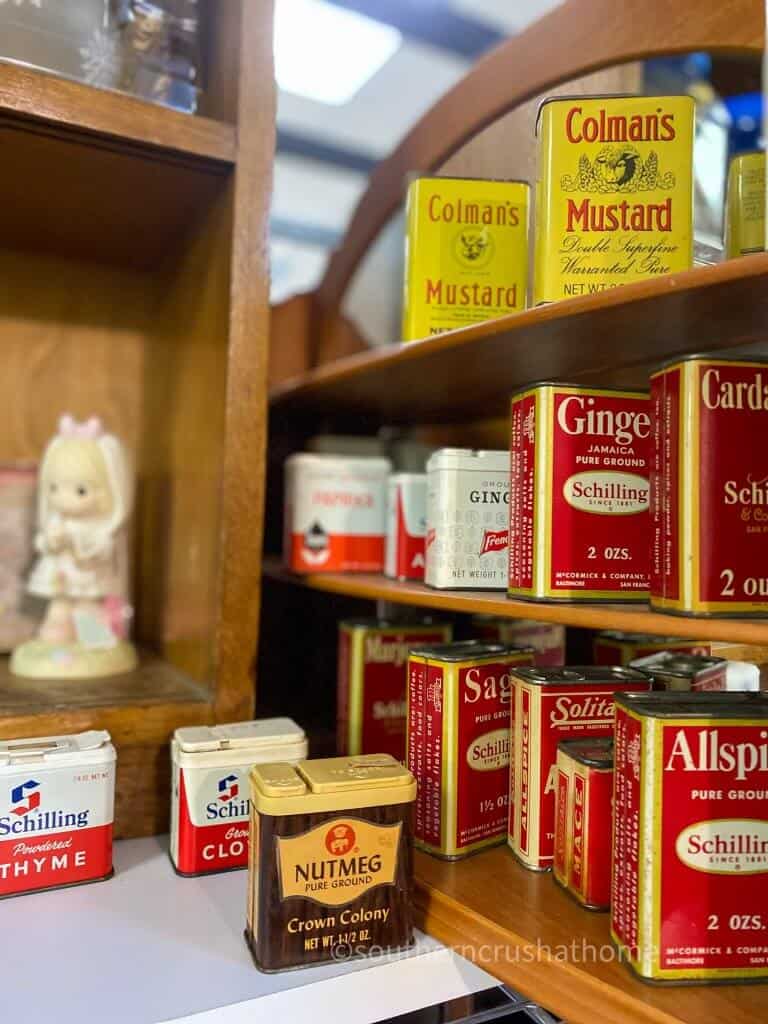 Pyrex never disappoints and this loaf dish with strawberries on it which makes me love it so much! Loaf dishes like this one are perfect for pouring DIY Candles! Did you see the one I did? Also, speaking of strawberries, did you see my strawberry colander DIY?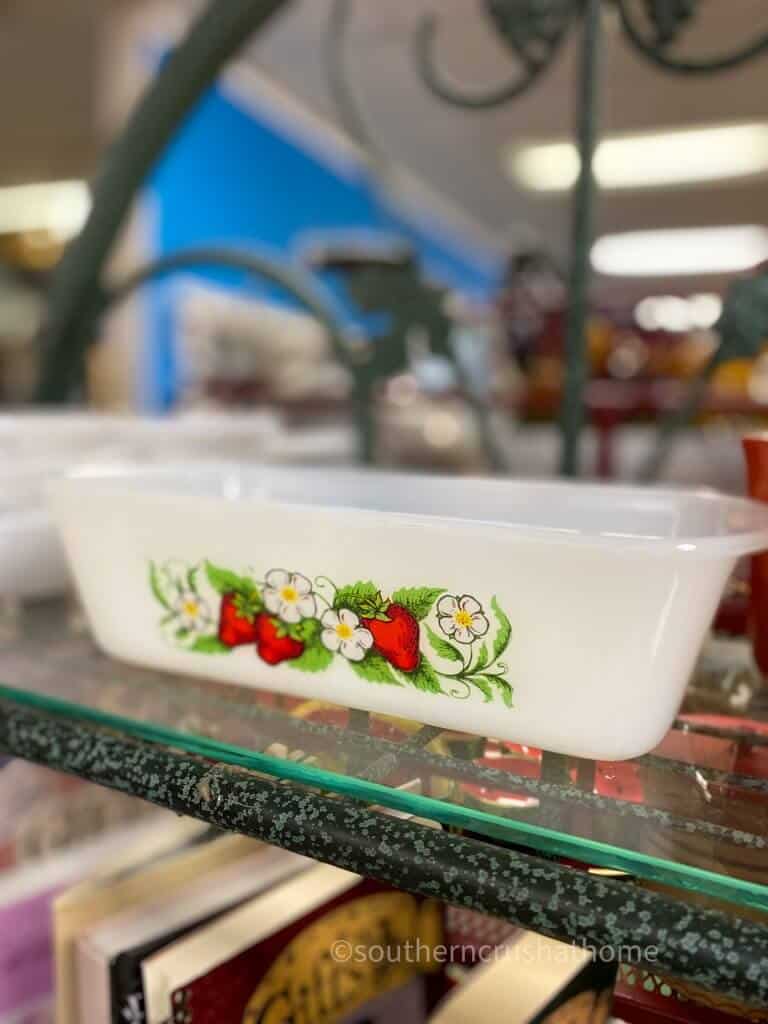 These were very pretty and colorful wooden eggs for displaying in a dough bowl. This is how I zhuzhed up my dough bowl!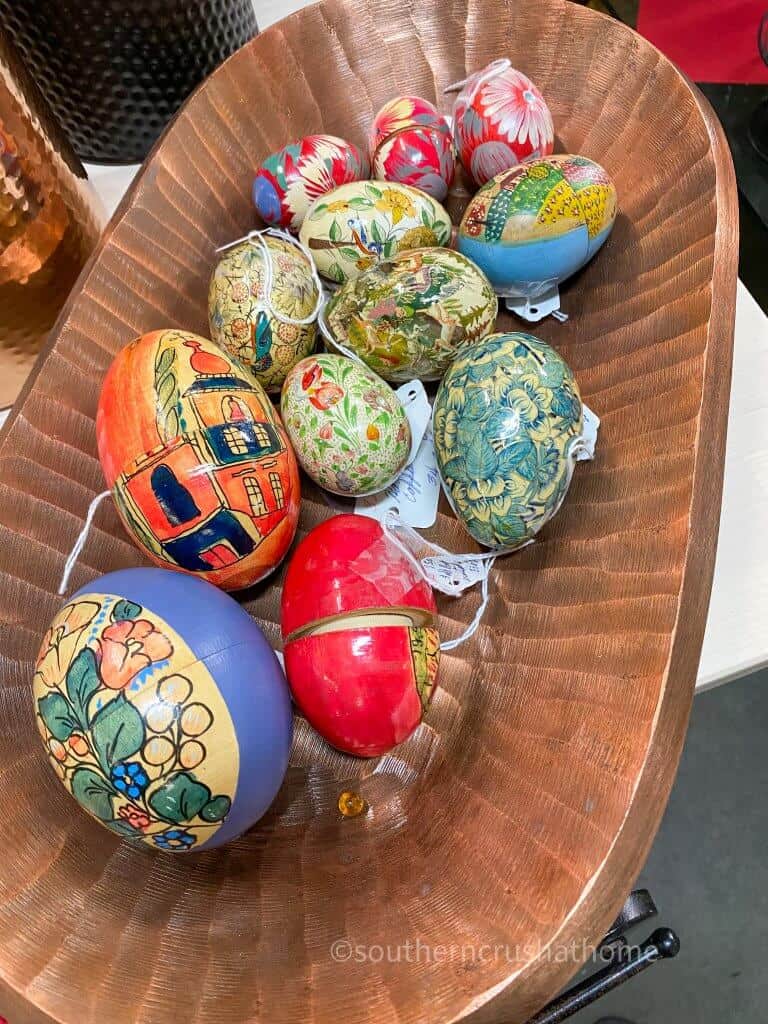 a few more fun finds at the antique mall
These were more fun finds that caught my eye! I cannot wait for you to comment below with what you find! Happy shopping to you my friend.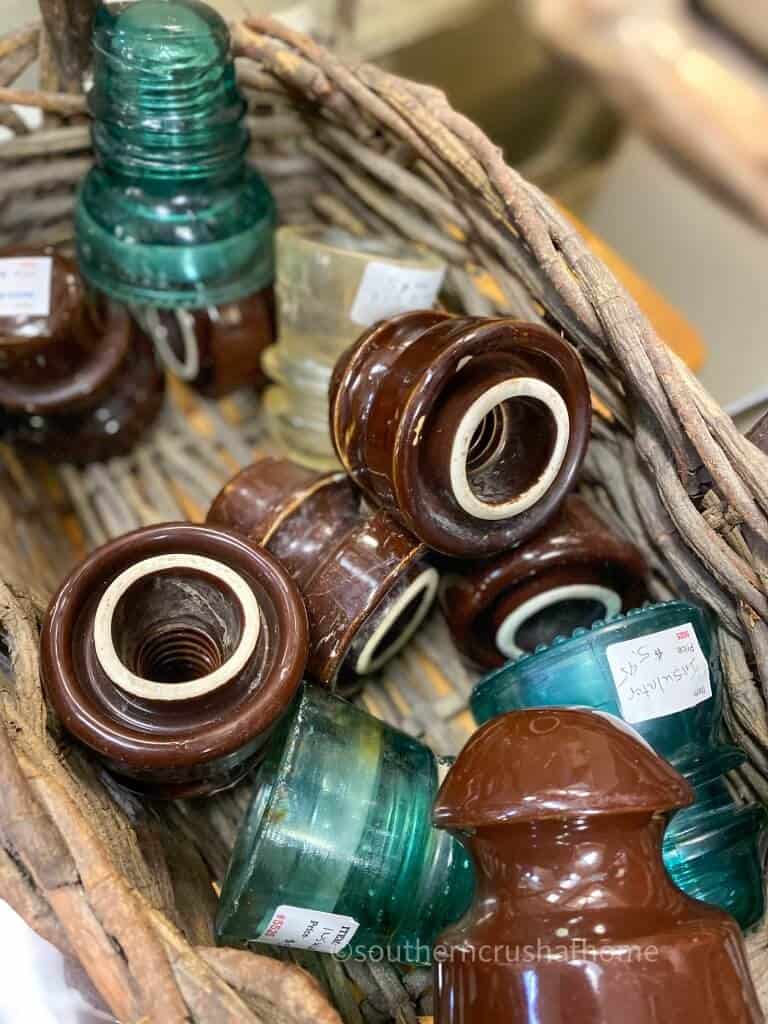 There are so many DIY's on Pinterest for these fun little vintage electric insulators!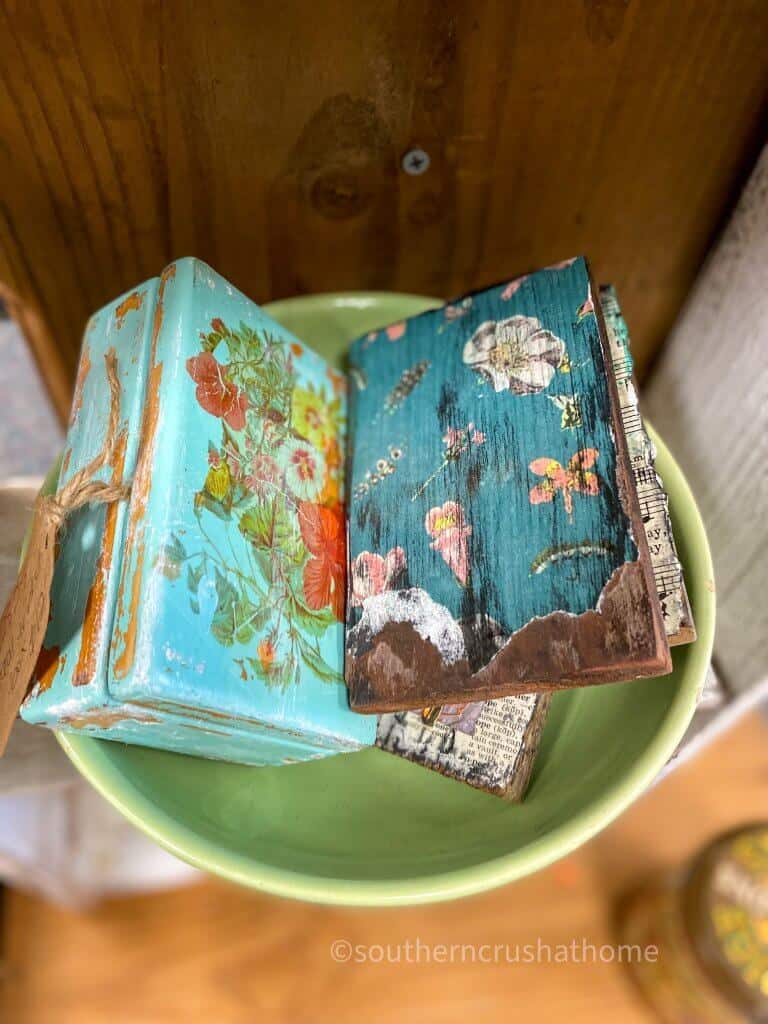 Decoupaging wood is one of my favorite DIY's to do. Have you tried it yet?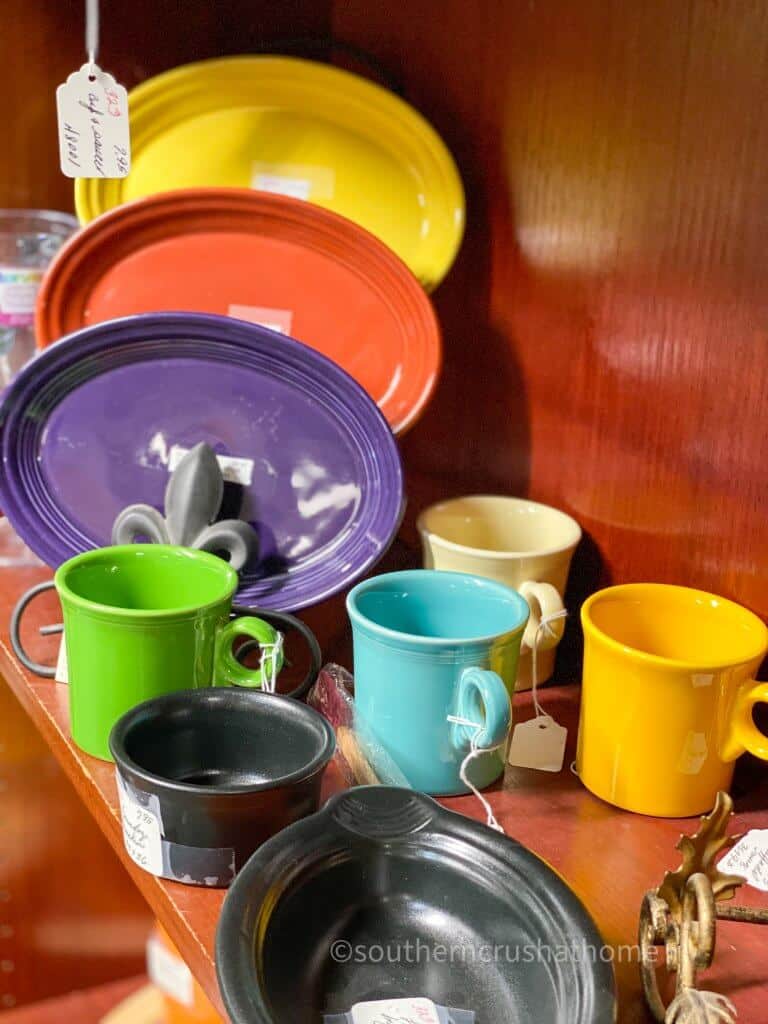 Ahhh. Fiestaware! It is timeless and so colorful. Do you have any in your collection?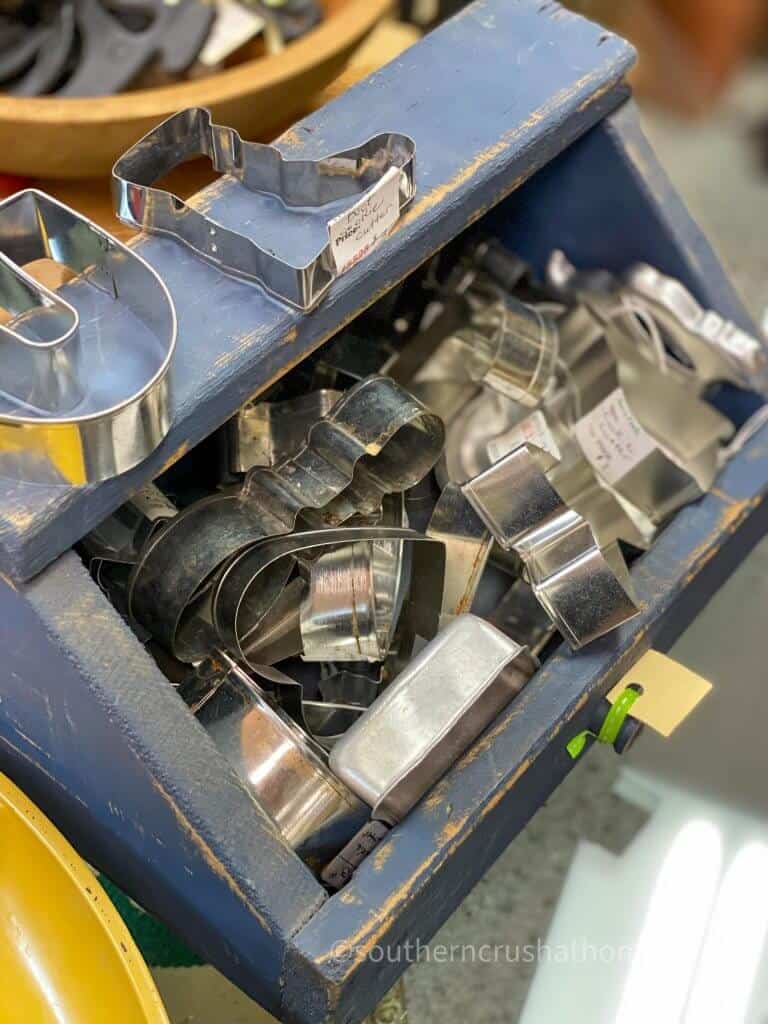 Metal cookie cutters are just for making cookies! These little gems are fun to collect and display, use ona gift package, or use with some paint as a handy stamp! What have you used these for besides baking?
Well, that's a wrap! Next time you find yourself driving down I-35, do yourself a favor and stop in to see what is waiting for you! Until then, you can keep up online here on their Facebook Page!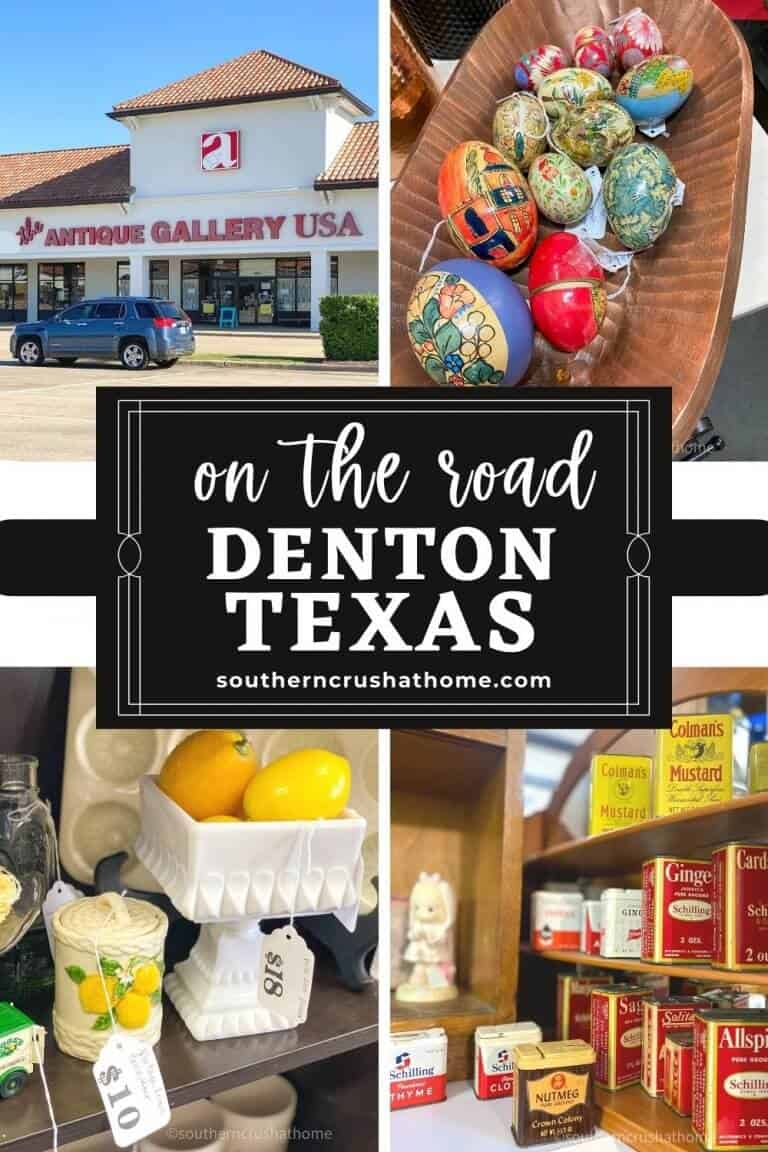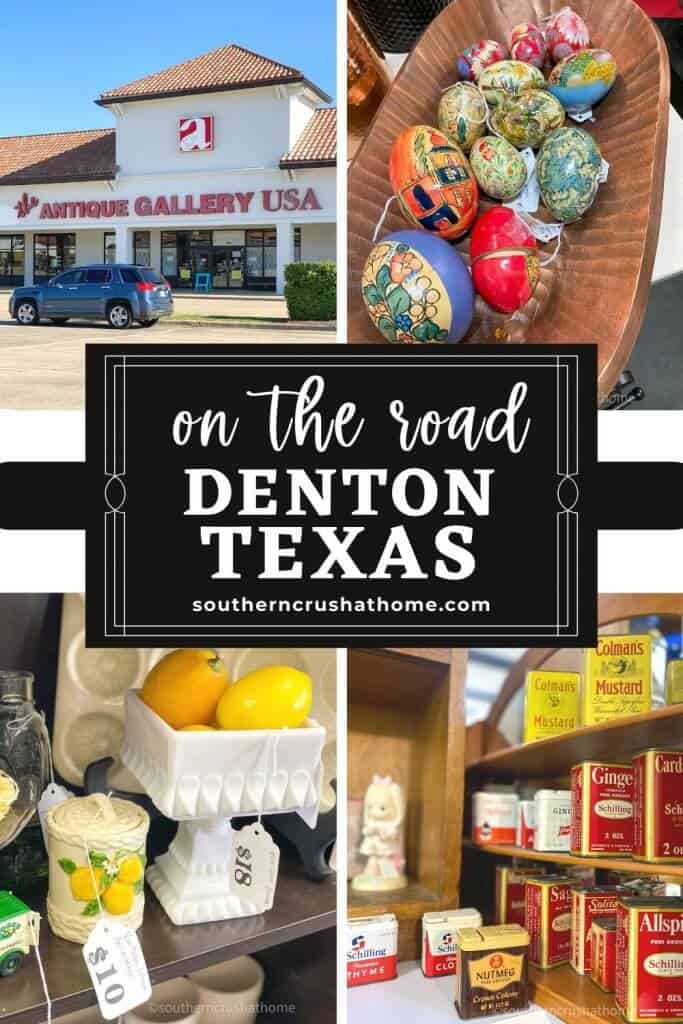 Be sure to PIN this one for later!