Southern Crush on the Road in Mineola, TX
The red brick streets of Mineola, TX were the first thing I noticed about this little East Texas town. With just a slight detour off I-20 you will find this 1900's community offering gift and craft stores, boutiques, bakeries with yummy fried pies, and antique shops with vintage collectables.
Here I'll share with you what you'll love and what you'll find while visiting in Mineola, TX in this first edition of Southern Crush on the Road!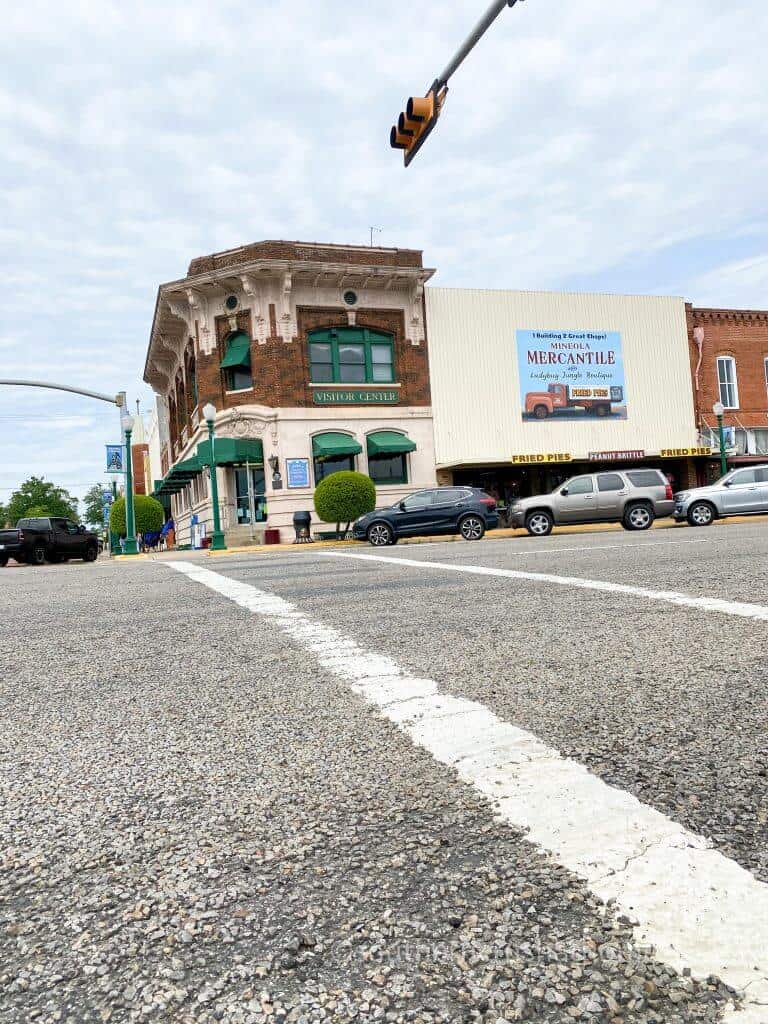 what YOU'LL love about mineola, tx
When you visit these small towns across Texas, it's easy to fall in love with the fact that you can usually park and then walk just about anywhere you want to go. Mineola, TX was no exception.
There is a beautiful gazebo with a historical park downtown where you can park and walk to all of the shopping goodness.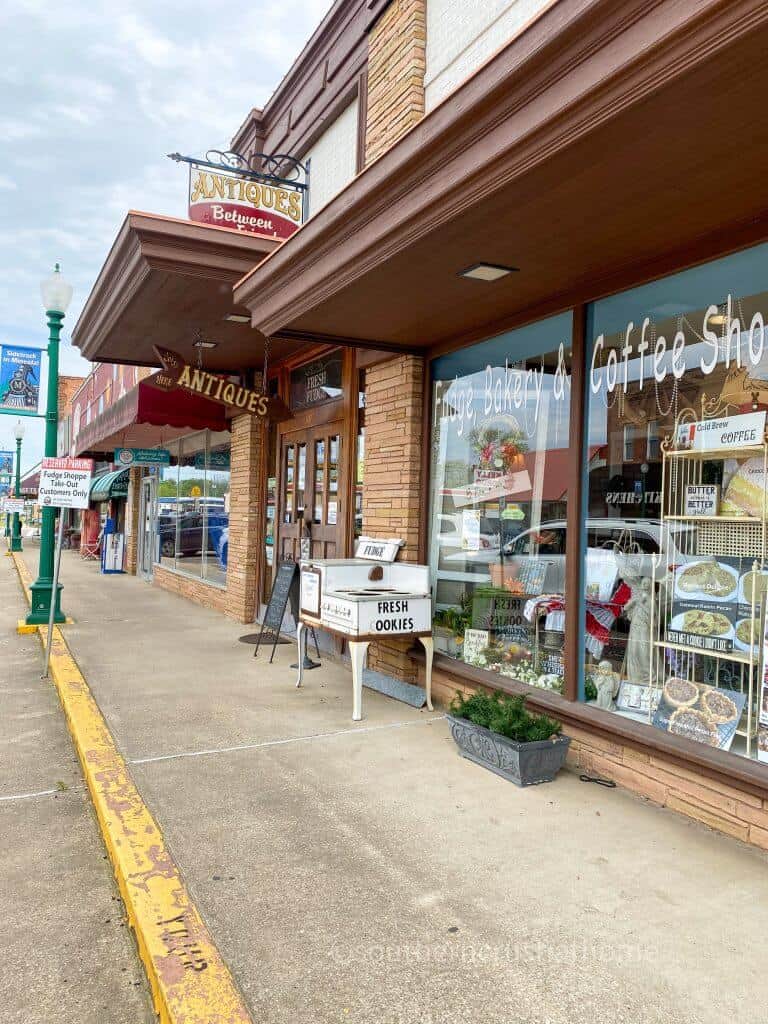 If you ever you get tired of walking, there are fun metal benches where you can take a break and enjoy the hustle and bustle of downtown. Enjoy a fresh cookie or fried pie from one of the local bakeries while you're at it.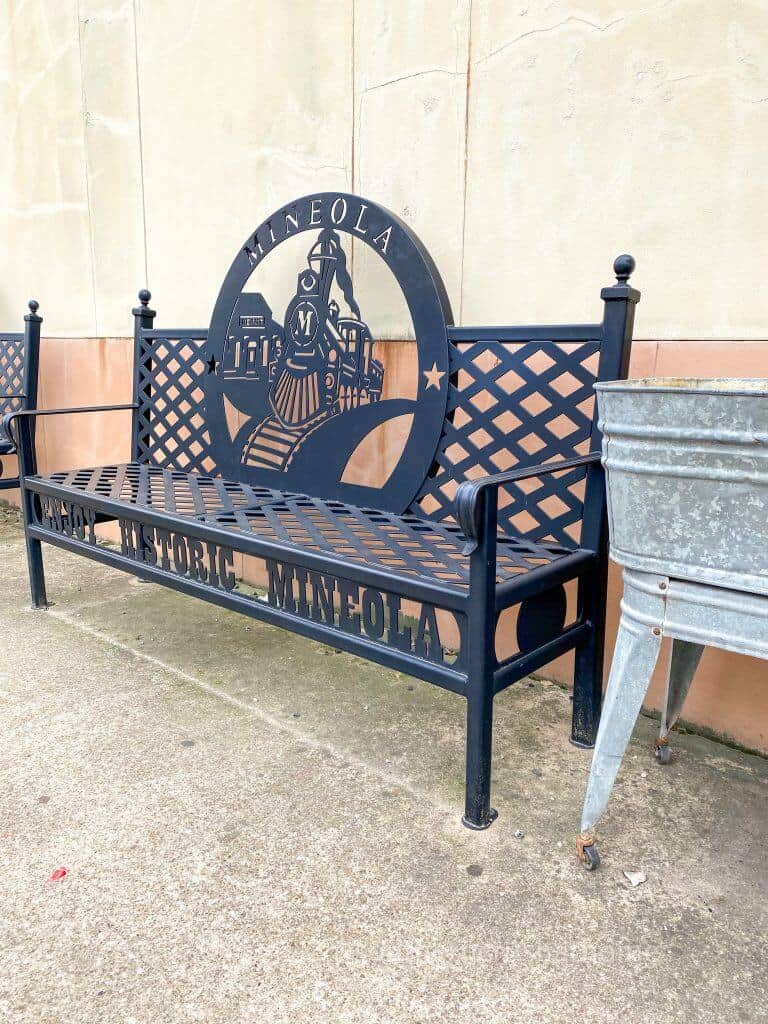 what YOU'LL FIND in mineola, tx
After ducking into several different shops along the red brick streets, I stumbled upon Karen's Korner. This was a humongous (is that a word?) two-story historical building chocked full of hours upon hours of antique shopping goodness!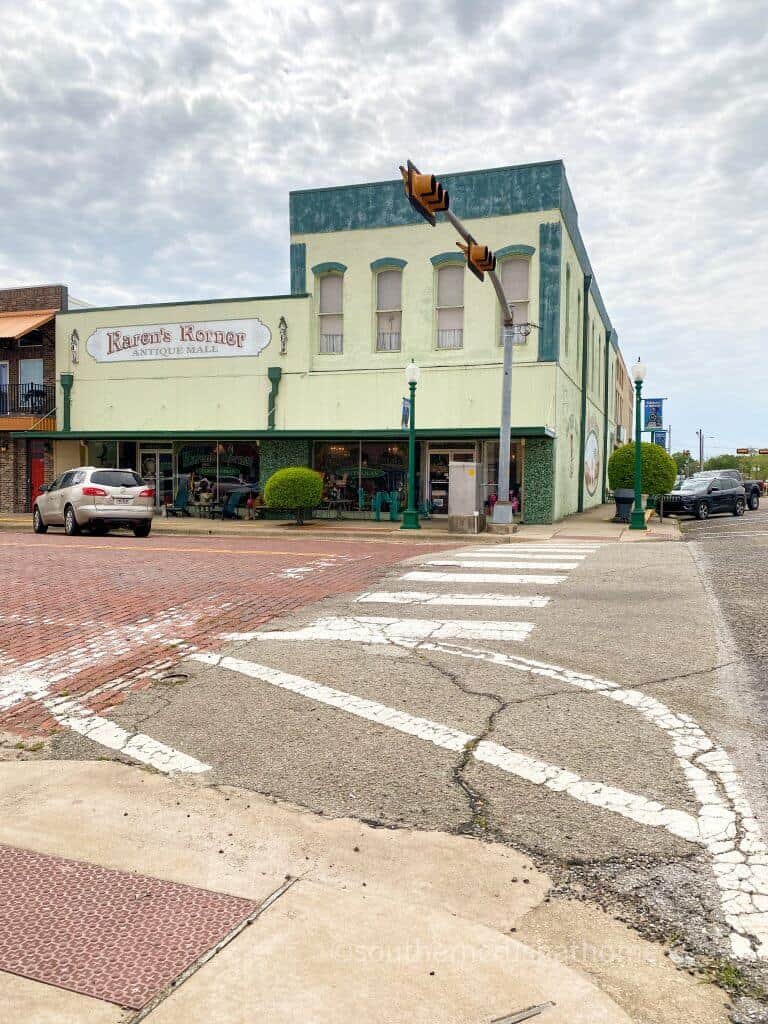 I found a mid-century glass pitcher, a couple of floral flour sack tea towels and a vintage sled that I had been looking for for what feels like forever, oh and a 'funeral' wicker basket and more…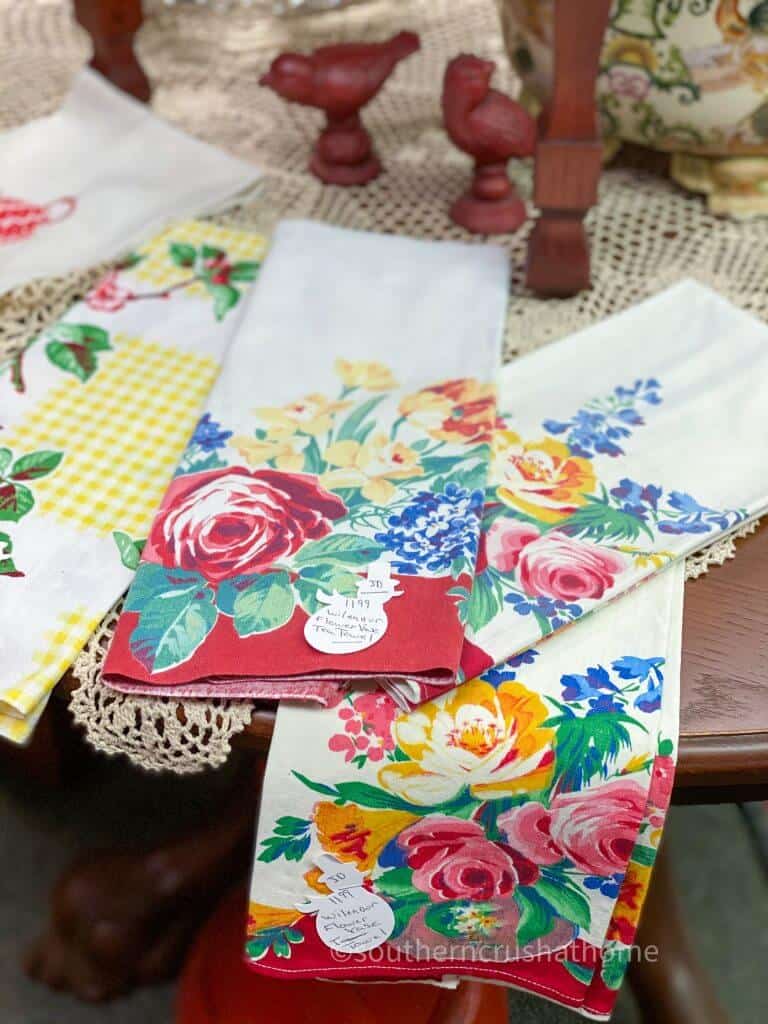 The shopping in downtown Mineola was endless, could not possibly be completed in a single visit and most definitely did not disappoint!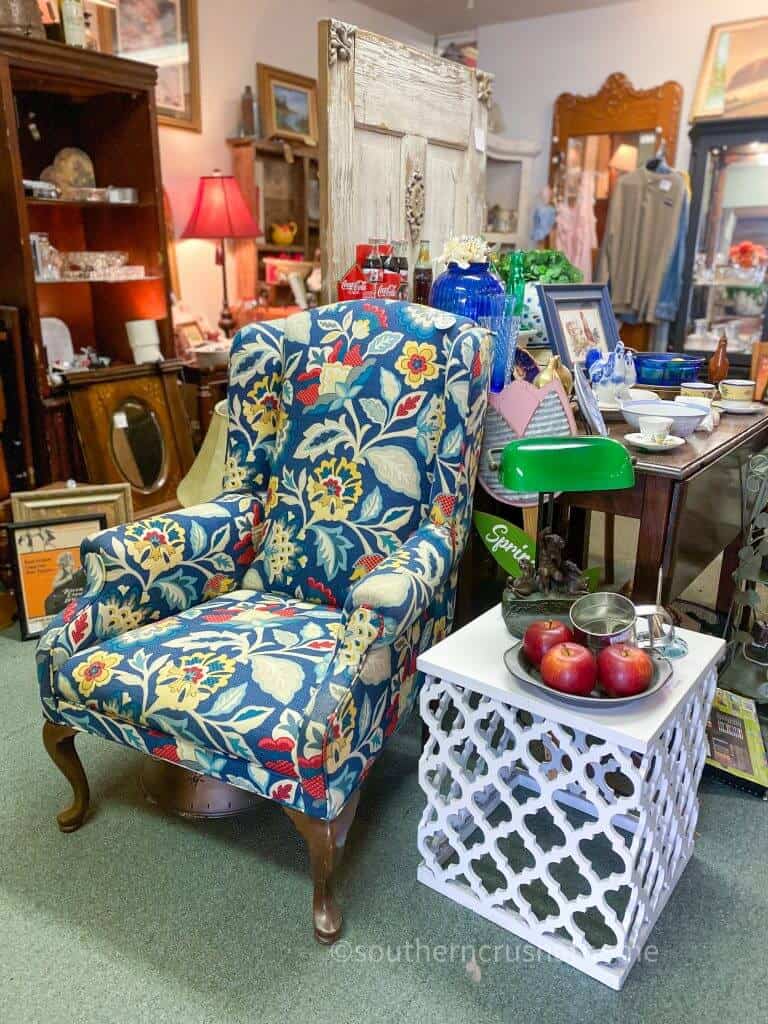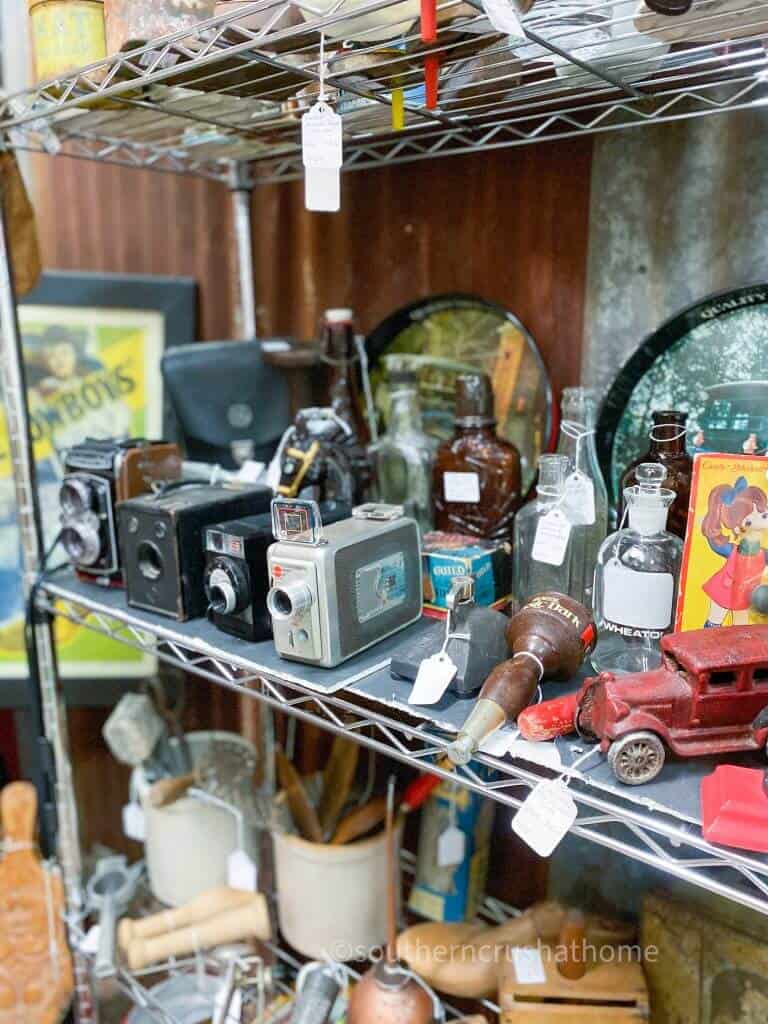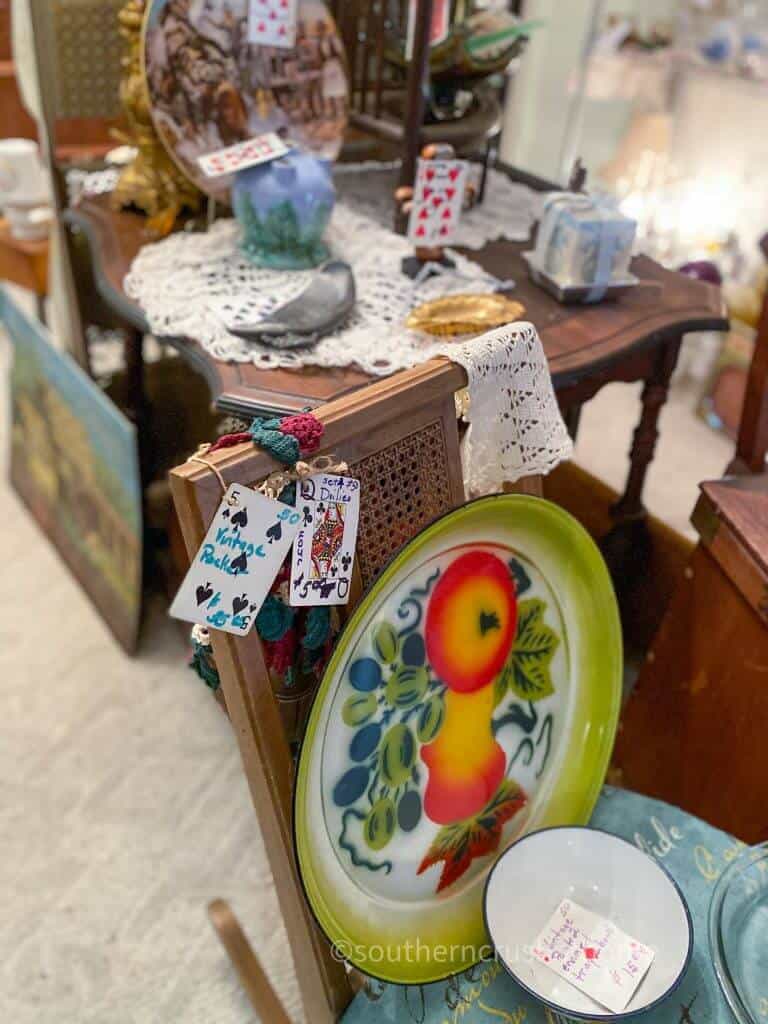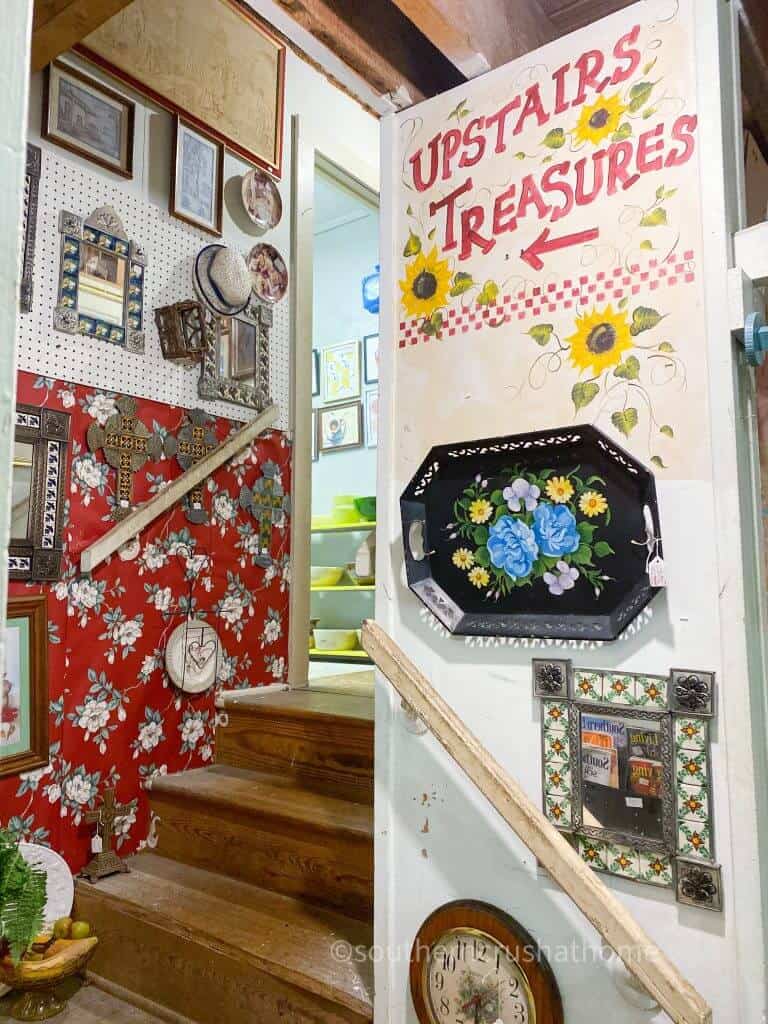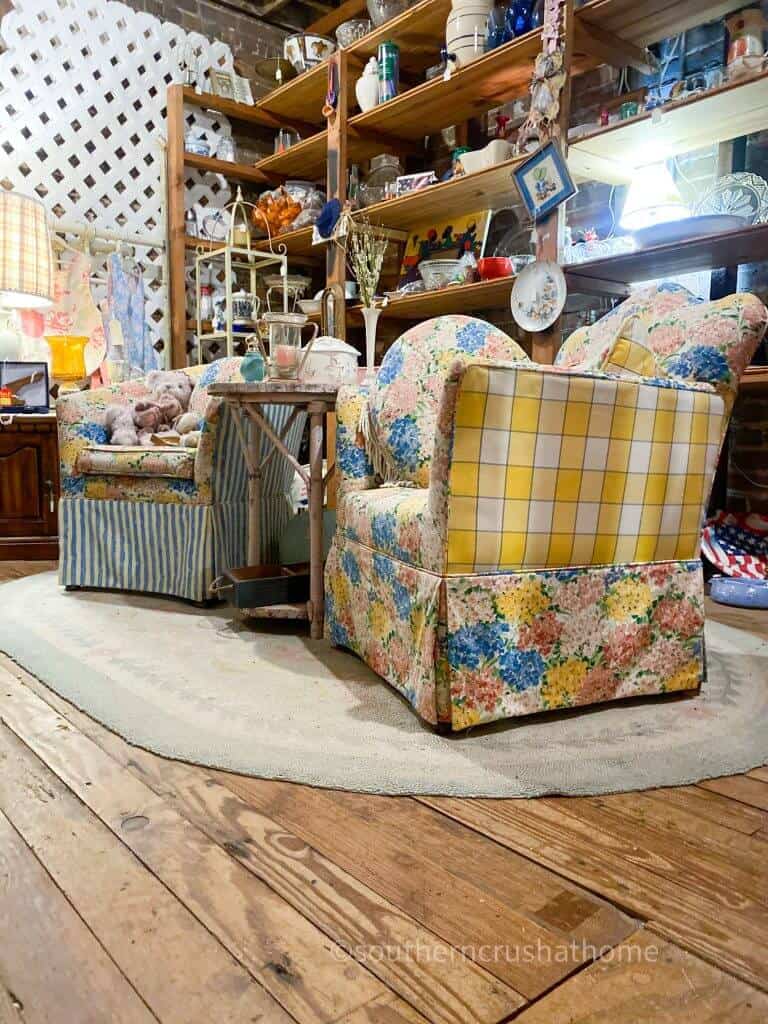 When you find yourself in this 'neck of the East Texas woods'; you should definitely put Mineola, TX on the list of towns to visit.
SIGN UP FOR MY shopping EMAILS
If you love these weekly stories and seeing all the fun things I find on the road; you need to be getting my emails, friend! Each week I send out a couple of emails that include updates, crafts, shopping experiences and decor inspiration. Be sure to get yourself signed up below. I can't wait to meet you!