7 Favorite Magnolia Market Shops in Waco, TX
Thanks to Chip and Joanna Gaines along with the help of HGTV, whenever we hear Waco, TX we immediately think Magnolia Market! Pretty crazy huh? After all, it is still home to Baylor University and the Dr. Pepper Museum! LOL… Still, most of us venture that way in hopes of finding great decorating ideas and maybe an occasional Joanna sighting! There are however, more options than just the infamous Magnolia Market. I cannot wait to share my tips and seven of my other top favorite 'Magnolia Market' shops like these…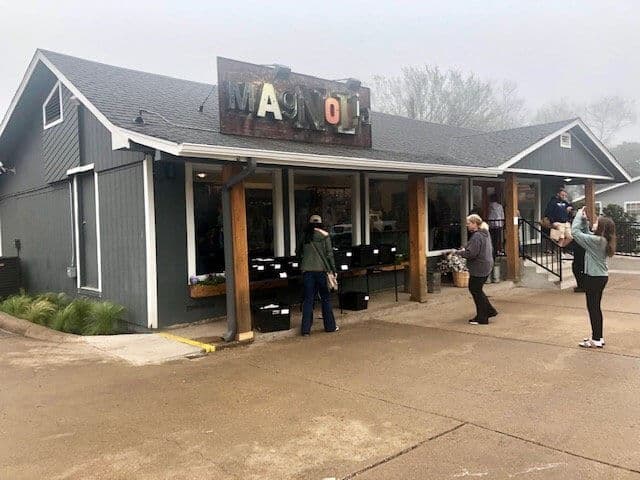 1. MAGNOLIA WAREHOUSE
Located at
3801 Bosque Blvd
Waco, TX 76710
(254) 235-0603
This is as close as it gets to being at the actual "Magnolia Market"! Surprise! It's the home of Joanna Gaines' original storefront in Waco opened in 2003 that is lovingly referred to as The Little Shop on Bosque. They closed it in 2006 and then began using it again in 2014 as their construction office. Recently, it has be re-opened (and boy aren't we glad) as the Magnolia Warehouse that includes slightly damaged and last chance items at a discount. Some of the wares are seen from the road as they are showcased in the parking lot and in front of the store, from vases and floral picks, to apparel and gifts, there are so many great finds! Check out my video tour of the shop here.

2. THE JUNKY MONKEY
Located at
(254) 709-2737
This shop is made up of several booth owners under one roof. It's so fun to spend hours rummaging through the eclectic mix of fun vintage finds coupled with boutique clothing and unique painted furniture. The owner is amazing, always warm and friendly. She even pours her own candles that smell divine–I bought two! This is a 'must stop' on your list when you come to Waco, TX. Check them out on Facebook Here.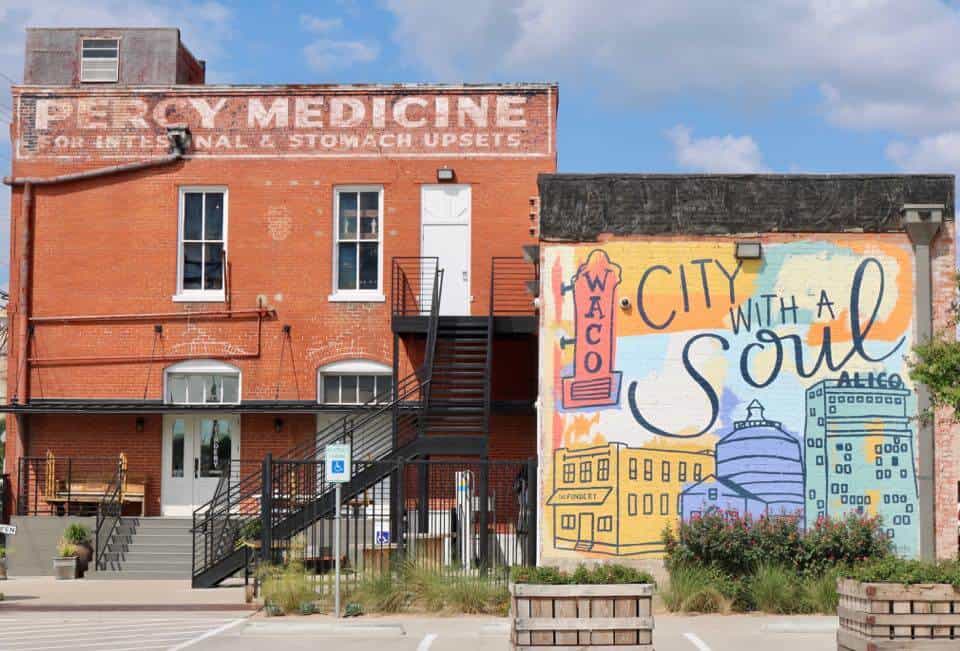 3. THE FINDERY
Located at
501 S. 8th St
Waco, TX 76706
(254) 235-1777
If you decide to ditch the lines over at Magnolia Market, this shop is located just adjacent and is seriously just a hop, skip and jump away! One of the most diverse shops in Waco, The Findery is a two-story wonderland of market inspired home decor. You'll find the trendiest gifts, floral, signs, candles, t-shirts and 'finds' here. Every time I visit Waco, TX I do my best to hit this shop. 'Find' The Findery Here on Facebook. Ha!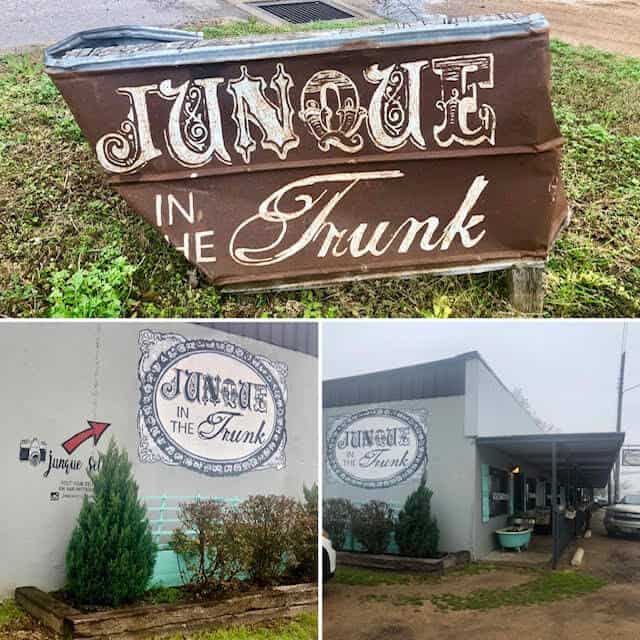 4. JUNQUE IN THE TRUNK
Located at
910 La Salle Ave
Waco, Texas 76706
Wow! Just wow! Junque in the Trunk gives new life to rustic vintage pieces and so much more. In addition to funky jewelry, old signs and reclaimed pieces like window shutters and shelves, she carries t-shirts, candles and fun gifts. They have limited hours, so you'll need to be sure to plan ahead. You can find them on Facebook Here.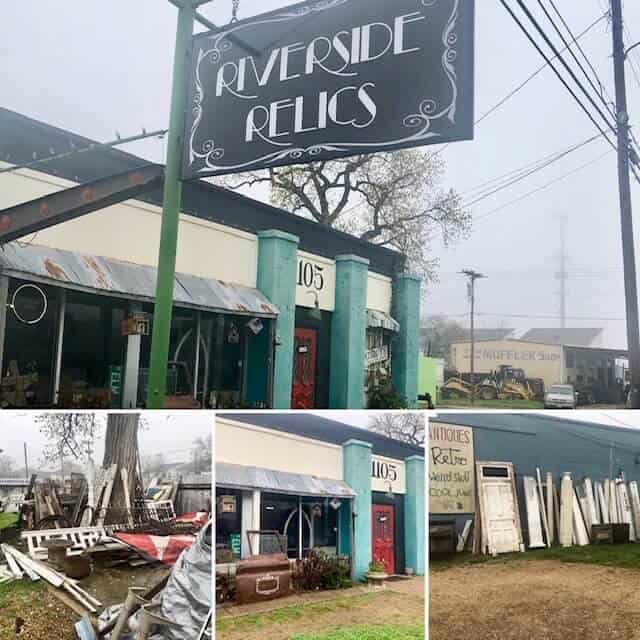 5. RIVERSIDE RELICS
Located at
1105 La Salle Ave
Waco, Texas 76706
Another hidden gem! It's small inside, but stocked to the brim with vendor's treasures! While gorgeous painted furniture is a specialty, there are so many antiques and 'finds' that create a virtual discovery wonderland. You never know what you'll find–that's the super fun part! There is an entire outside section of this shop, too, which is bound to keep you shopping for hours! You can find this shop
here on Facebook
.
6. BLACK OAK ART
Located at
7005 Woodway Dr Suite 113
Waco, TX 76712
(254) 732-1533
This little publicized company is behind all of the custom, hand-thrown pottery that Chip and Joanna commission for their stores! They keep things small so quality is amazing, they are like a family there. While it's not really a shop per say, they definitely take orders online and would love to help anyone in need of custom pottery pieces. They made these awesome Southern Crush mugs for me and I was more than pleased!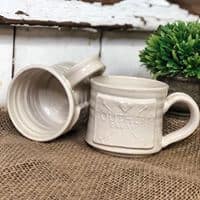 7. HARP DESIGN CO.
Located at
808 N 15th St
Waco, TX 76707
(254) 230-2054
Tucked away off the beaten path, you will discover the master woodworker behind a lot of Joanna Gaines' wood crafted designs. Clint Harp make several cameo appearances on the show "Fixer-Upper" as Joanna's favorite custom carpenter. He is often seen creating amazing one of a kind tables and kitchen islands for her clients. He also happens to have a sweet little shop where he showcases some of his more popular wooden home decor pieces for purchase. It's a definite place to visit while you're in Waco. This is a little video I shot the day I was there… Find them on Facebook Here.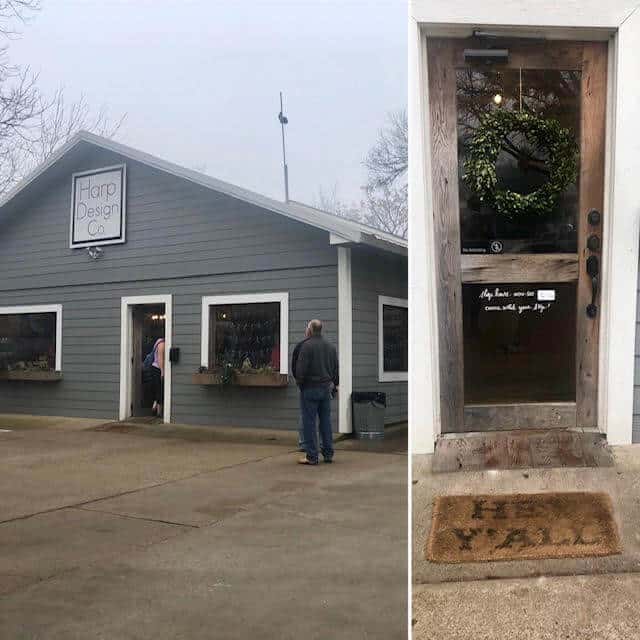 WACO, TX SHOPPING TIPS
Plan ahead if at all possible! I cannot tell you the number of times I have ventured out on a shopping spree only to find out that some of the best shops are only open certain days of the week! Ugh! Plan ahead.
Bring your camera. This is a must! There are so many fun places to take selfies with friends and make awesome memories that will last far longer than your pocketbook!
If you plan to brave the more popular shops, do your best to go on 'off-days' as in not on the weekend or be prepared to spend a lot of your day in lines. Bring extra bottles of water if it's going to be hot and you are going to be standing in line. Trust me. This is my favorite Yeti water bottle! <—affiliate link here
Eat Local. Eat Often. Be sure to stop at some of the best local places when you get hungry–it's a rule when we aren't at home that we do not eat somewhere we can get at home any day of the week. Be sure to try out Magnolia Bakery and Magnolia Table as well as the food trucks.
Once I got home from all the adventures, I just could not wait to share all of my goodies with my Facebook followers! This is a quick video to show what values and uniquely fun pieces I brought back with me…Enjoy!!
If you loved this shopping trip; you need to be getting my emails, friend! Each week I send out a couple of emails that include updates, crafts, and decor inspiration. Be sure to get yourself signed up below. I can't wait to meet you!
>>> Leave your thoughts below in the comments please… BTW—
Life is short—Enjoy the mess! I hope you enjoyed reading about these Waco, TX shops and maybe got inspired to take your own shopping trip!
Furthermore, if you liked this project, you should check out my most recommended
DIY Dollar Tree Craft Supplies
!
**P.S. Please join us over on our
Facebook Page
to see more fun shopping trip reveals "Live".