My Favorite DIY Outdoor Planter Ideas
Are you tired of the same old planters that line your patio or porch? Or maybe you just adore DIY projects and want something more unique to spruce up your outdoor space. Whatever the case, I've got some fantastic ideas for you! This selection of DIY outdoor planter ideas will give your outdoor space a stylish facelift with minimal effort – so put on your creative hat and start crafting one of these fun planter ideas today!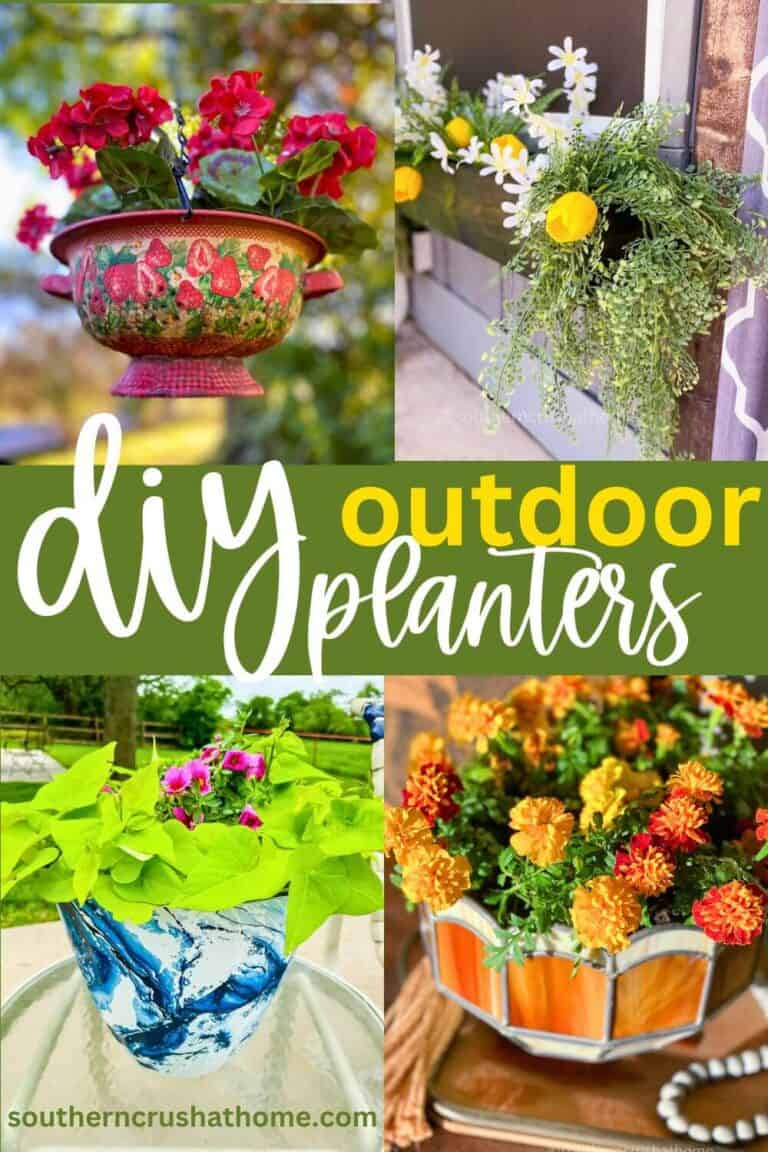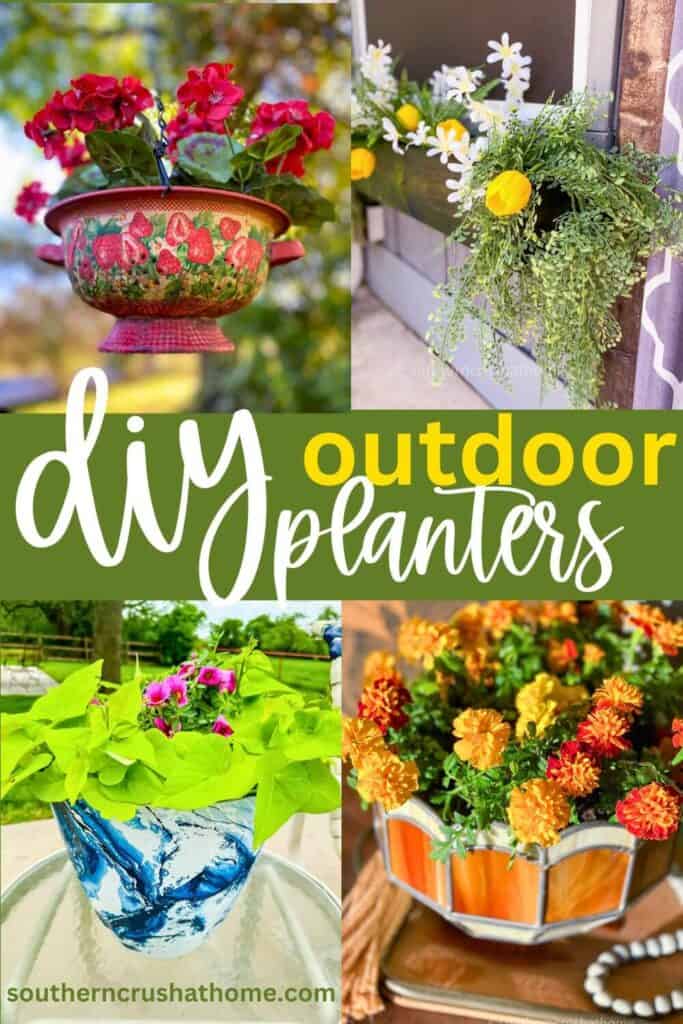 PIN this for later!
This blog post contains affiliate links. The opinions are wholly my own from my own experience. I may earn a small commission from clicks through to the websites that end in a purchase.
DIY Planter Ideas
From modern designs made from dollar store materials to traditional creations, creating a one-of-a-kind look has never been easier. Let's get started!
Having a unique outdoor planter is a great way to bring an added element of beauty and charm to your home. Whether you're looking for something modern, rustic, or even recycled – the possibilities are endless!
With just a few simple steps, your DIY creation can be ready in no time. So if you're ready to take on the challenge and add some flair to your home's exterior, these creative ideas are all you need to get started. Create something uniquely yours that will catch the attention of everyone who passes by!