DIY Vintage Lampshade Planter
Do you love to hunt for unique, vintage finds? I know I do! In fact, I found this piece on our most recent Southern Crush on the Road trip in a huge antique shop. You can read all about that trip HERE. I knew right away that it was destined to become a Vintage Lampshade Planter!
Decorating with greenery and plants is trending for home decor. Create your own DIY Vintage Lampshade Planter with just a few supplies…
what you need to make a vintage lampshade planter
Vintage lampshade with stained glass or any sturdy vintage container will work. Make sure that the glass sections are in tact and not loose. If it comes with a built-in drain hole, that's a bonus!
Marbles or rocks for drainage
Potting soil
Complimentary plant or flowers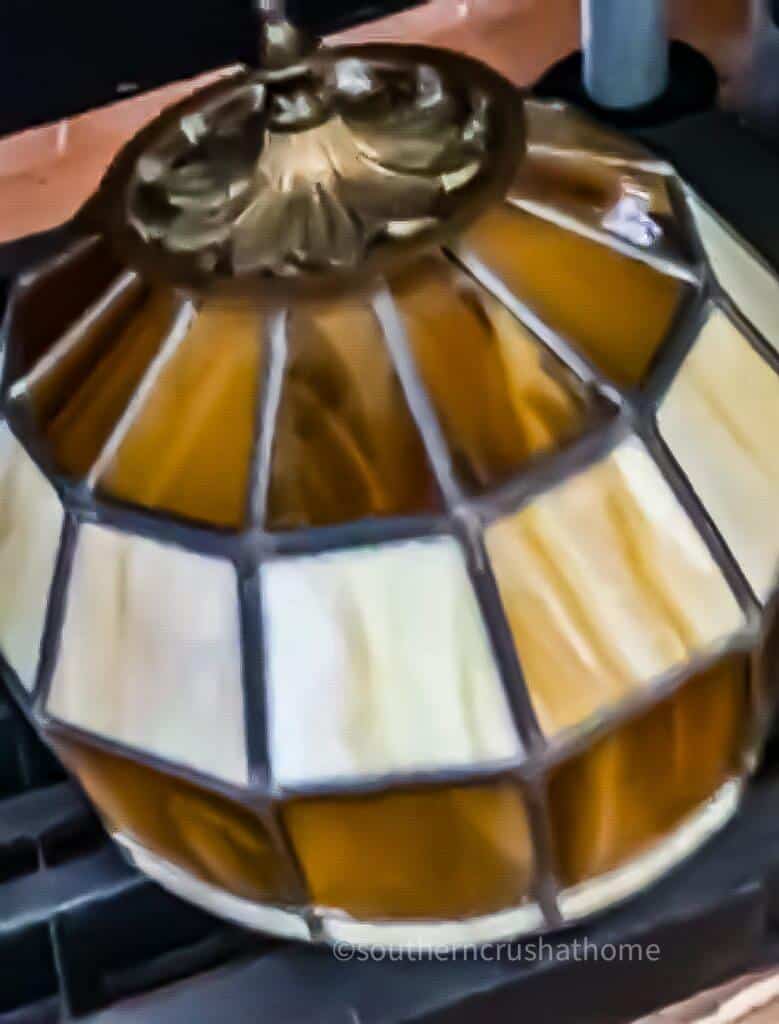 how to assemble a lampshade planter
First make sure the glass pieces are firmly secure and not broken. If they are cracked, use some E6000 glue to secure them and allow to dry.
If the lampshade has a drain hole, make it available. I had to remove a brass finial from the bottom of my lampshade.
Next add some marbles or rocks for proper water drainage for your plant. Without this, the soil will become too heavy for your delicate stained glass lampshade container to hold it without cracking. Plus, your plant will die, so there's that.
Finally, add soil to the planter and plant the flowers or the plant of your choice. You can hang this DIY lampshade planter from a strong chain or place inside a plant stand. If the though of it breaking makes you nervous like it does me; set it on a table instead.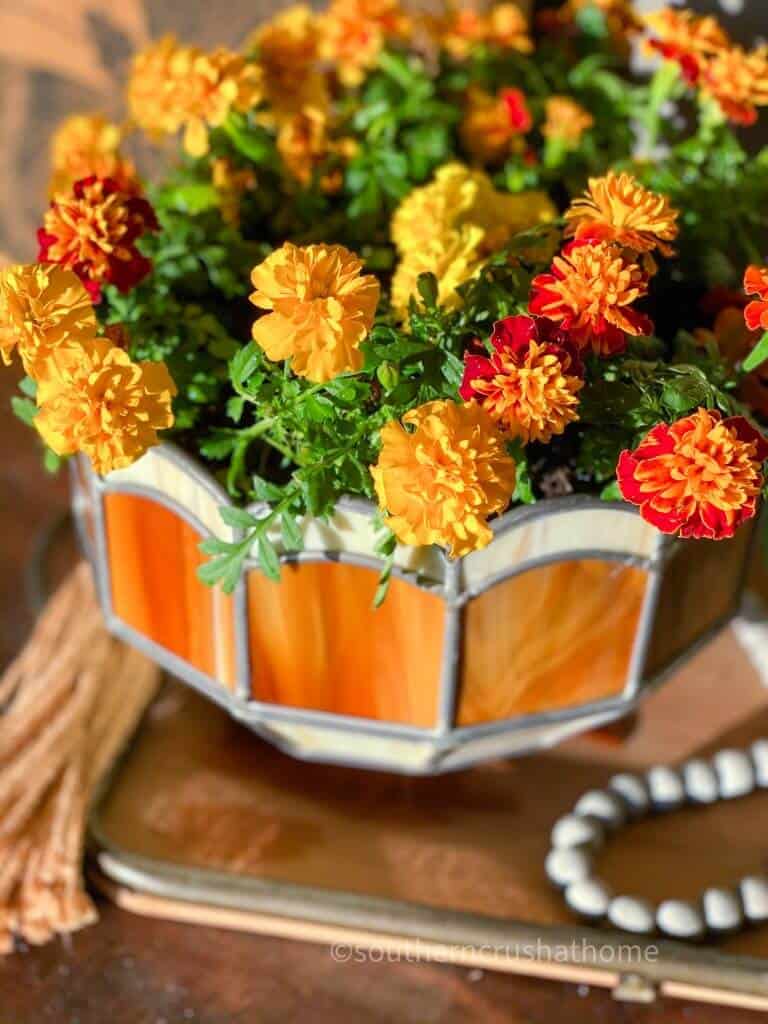 VINTAGE LAMPSHADE PLANTER
This was so easy to make and turned out so cute! I hope you'll look for one and make this DIY for yourself! Using a uniquely found piece for this DIY means that you can literally create a one of a kind planter of your own to fit the style of your space.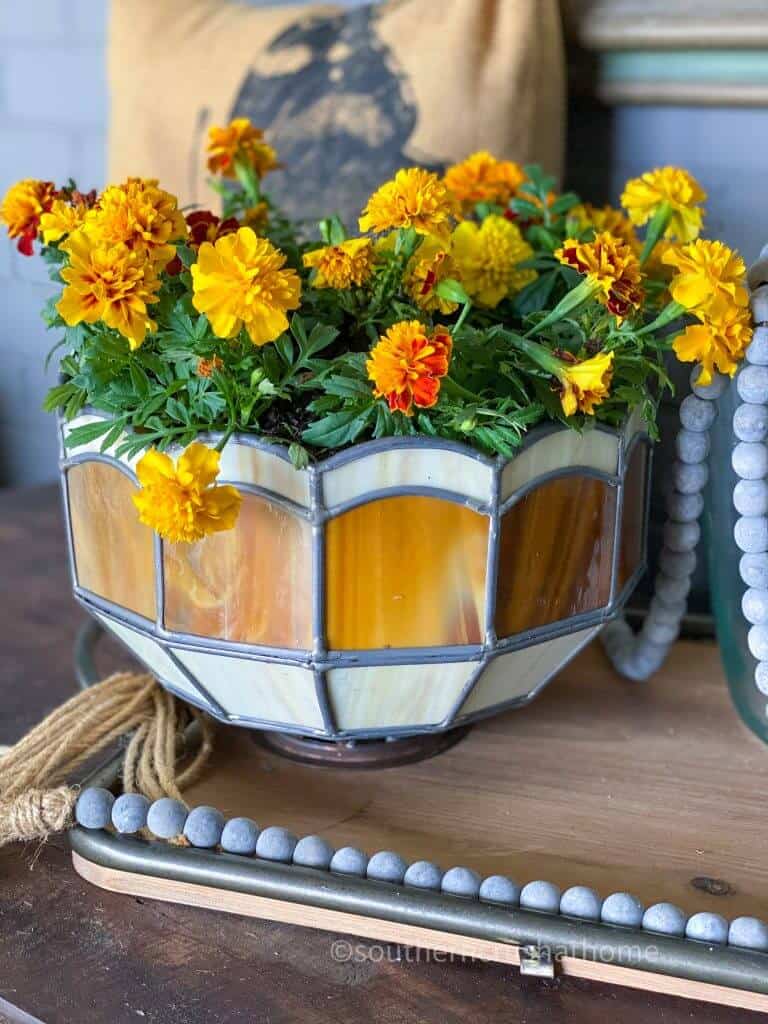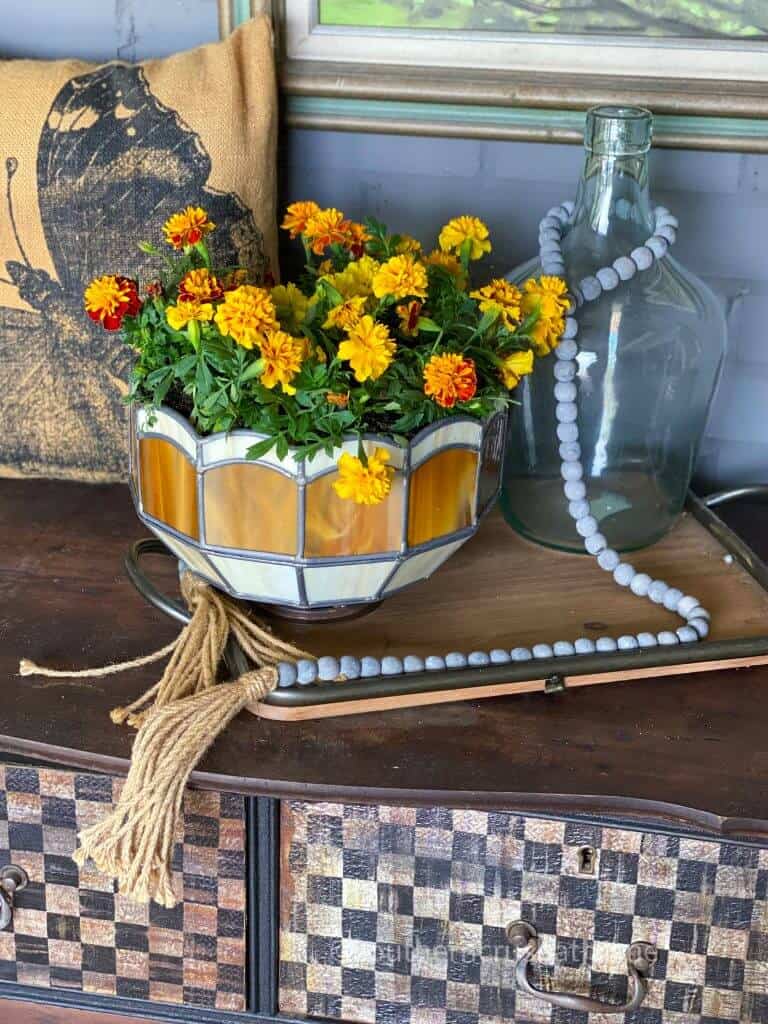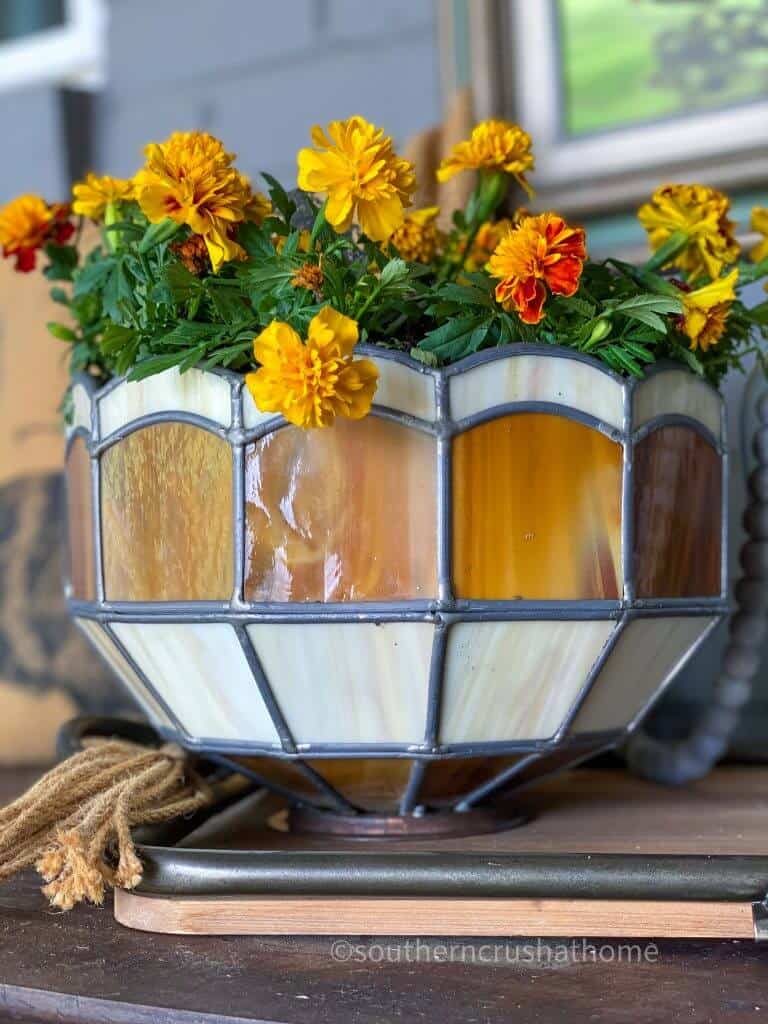 If you enjoy seeing vintage transformations like this, consider following along each week as we visit a new small town in Texas to see what treasures await! As I find unique pieces, DIY's just like this one will come alive here on the blog! I cannot wait to show you what's next!
be sure to check out these other DIY ideas!
GET MY EMAILS
If you love DIYs and Ideas like these as well as seeing all the fun things I find out shopping, you need to be getting my emails, my friend! Each week I send out a couple of emails that include updates, crafts, shopping experiences, and decor inspiration. Be sure to get yourself signed up below. I can't wait to meet you!