Craft Room Organization with Create Room Cubby
Organizing your craft supplies is an essential part of setting up your craft room. With so many different tools and small supplies, it can be difficult to keep everything organized and easy to access. Luckily, Create Room Cubby is the perfect solution for storing and organizing your supplies.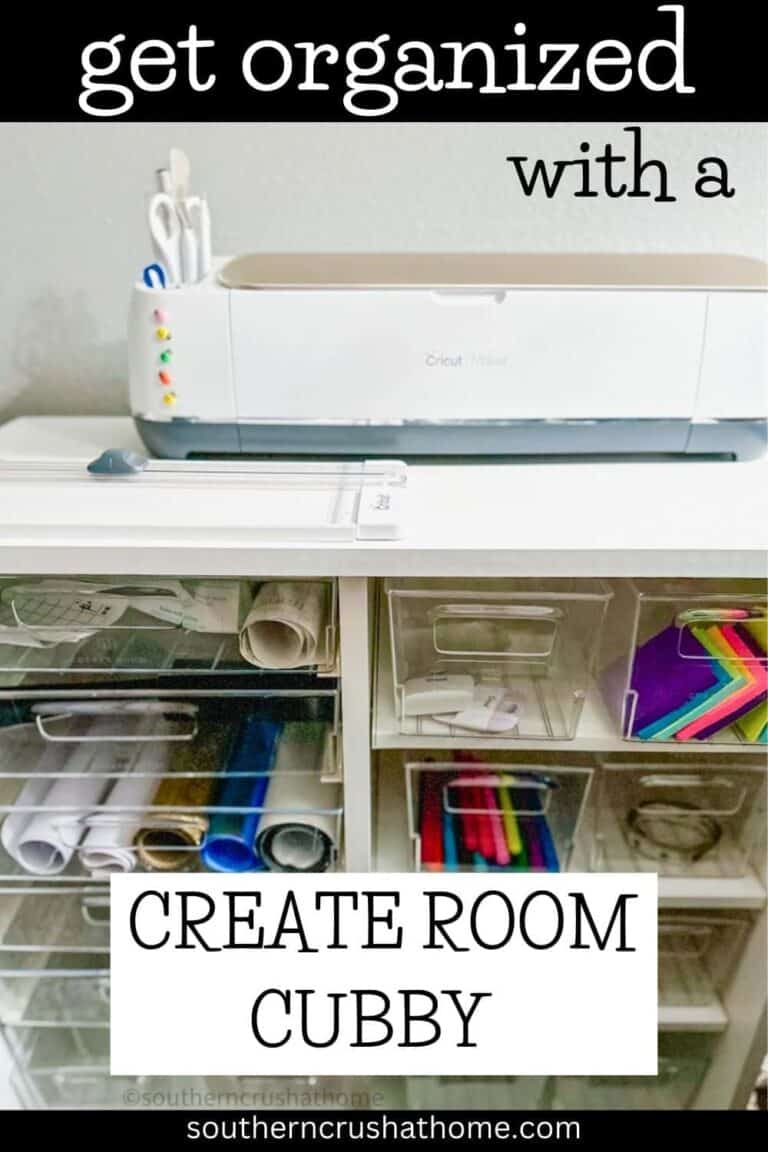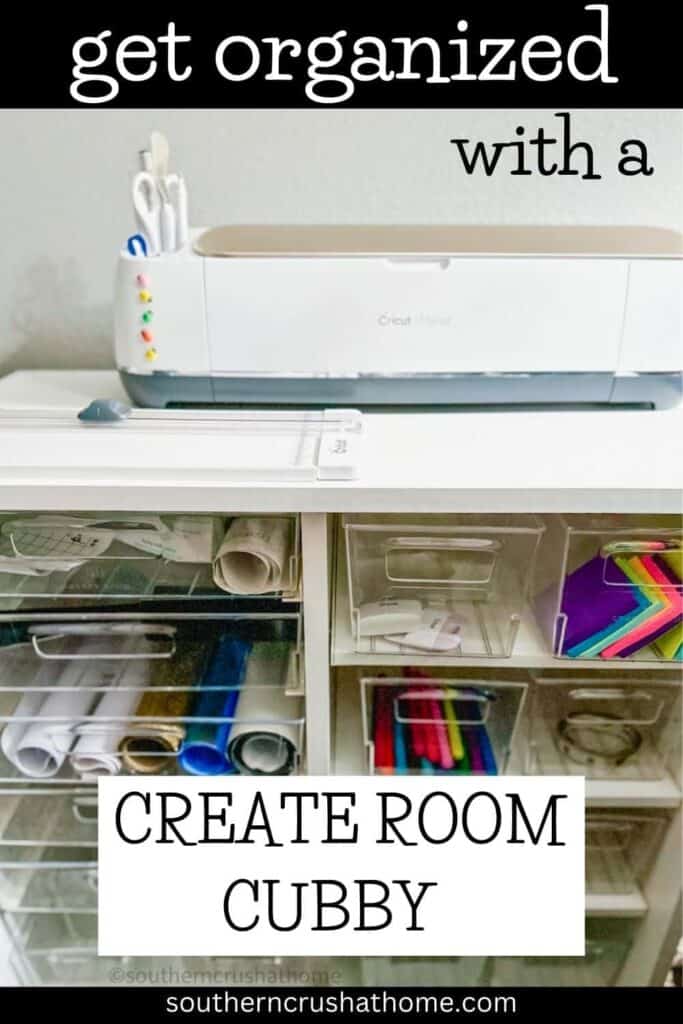 Be sure to PIN this for later!
This blog post contains affiliate links. The opinions are wholly my own from my own experience. I may earn a small commission from clicks through to the websites that end in a purchase.
The Cubby is a compact, multi-shelf storage system designed specifically for organizing all types of crafting materials, including Cricut Maker tools, and provides the perfect solution to keep them clean, dry, and manageable. So, if you're looking for a smart and stylish way to get organized, this is a great solution!
If you would like to grab a Cubby for yourself, be sure to use my Cubby Discount Code (for $50 off the Cubby): SOUTHERNCRUSHATHOMECUBBY
If you're a crafter with a Cricut Maker, you know how important it is to keep your investment easy to access and the tools it comes with organized. Luckily, Create Room has the perfect solution with their Cubby specifically designed to store all craft supplies and tools including Cricut.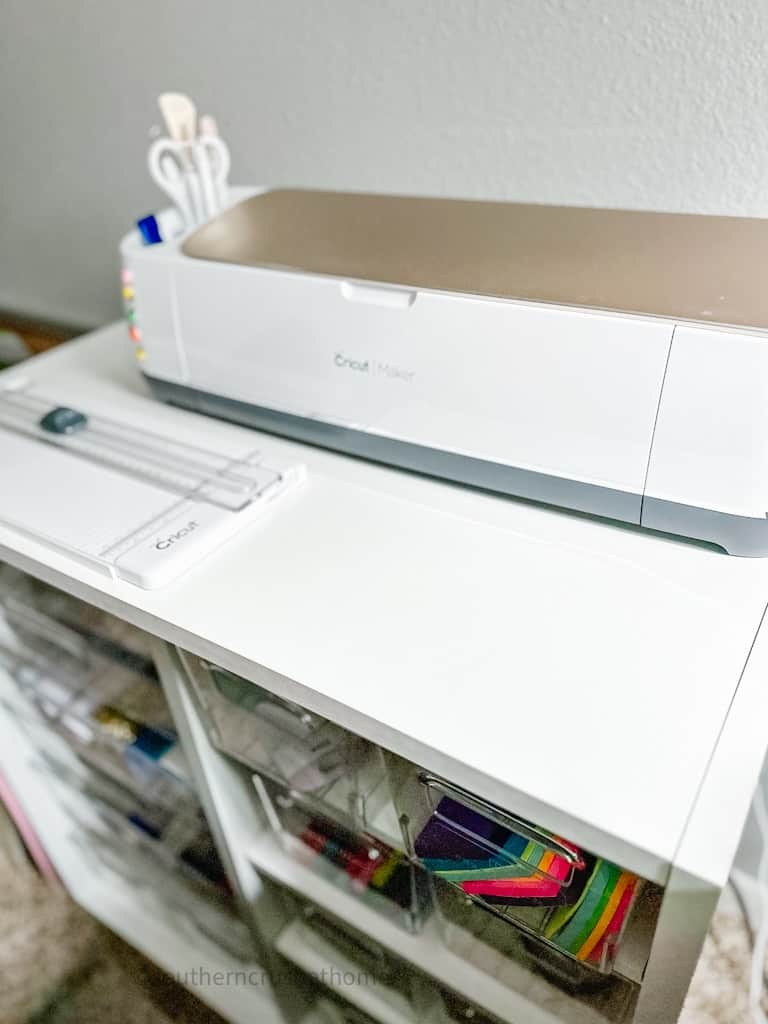 One of the best things about the Create Room Cubby is how easy it is to assemble.
It comes with pre-drilled holes for easy alignment, and step-by-step instructions are included.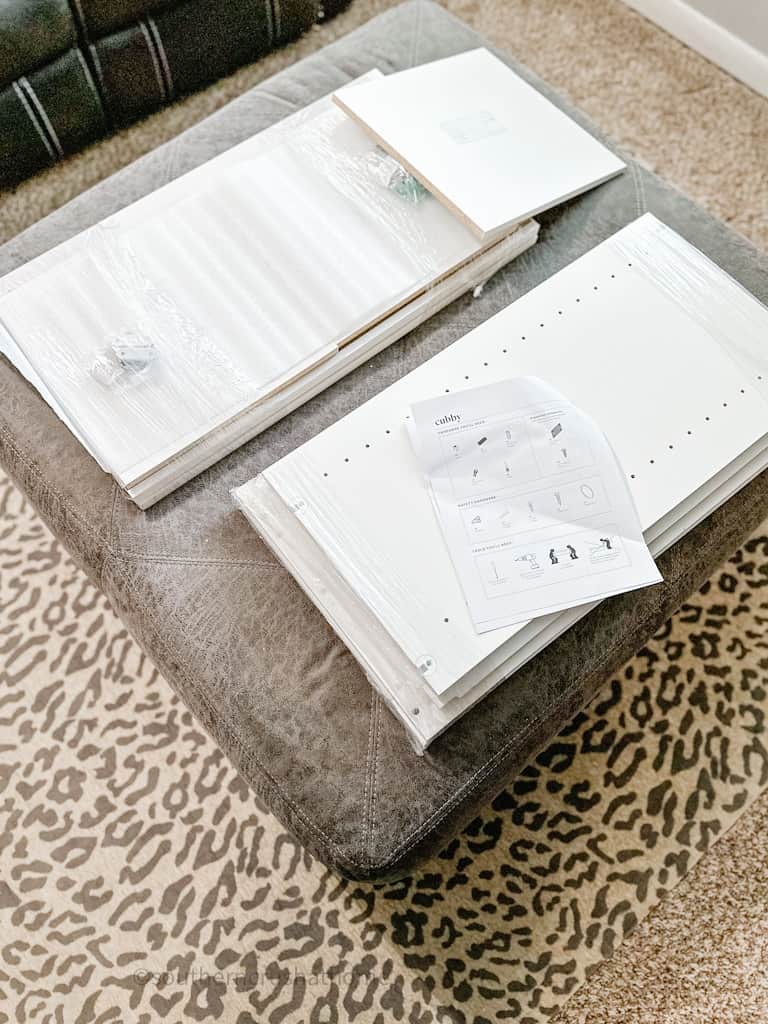 Even a beginner can assemble the Cubby in no time.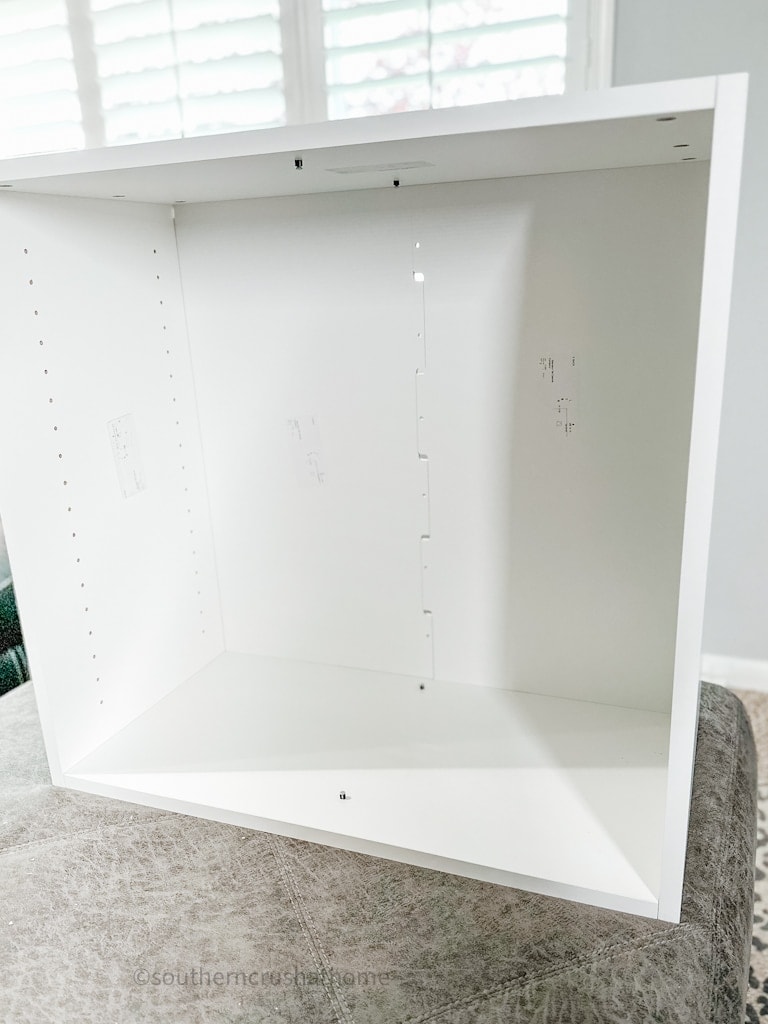 No carpentry experience is required! Just add the drawers provided!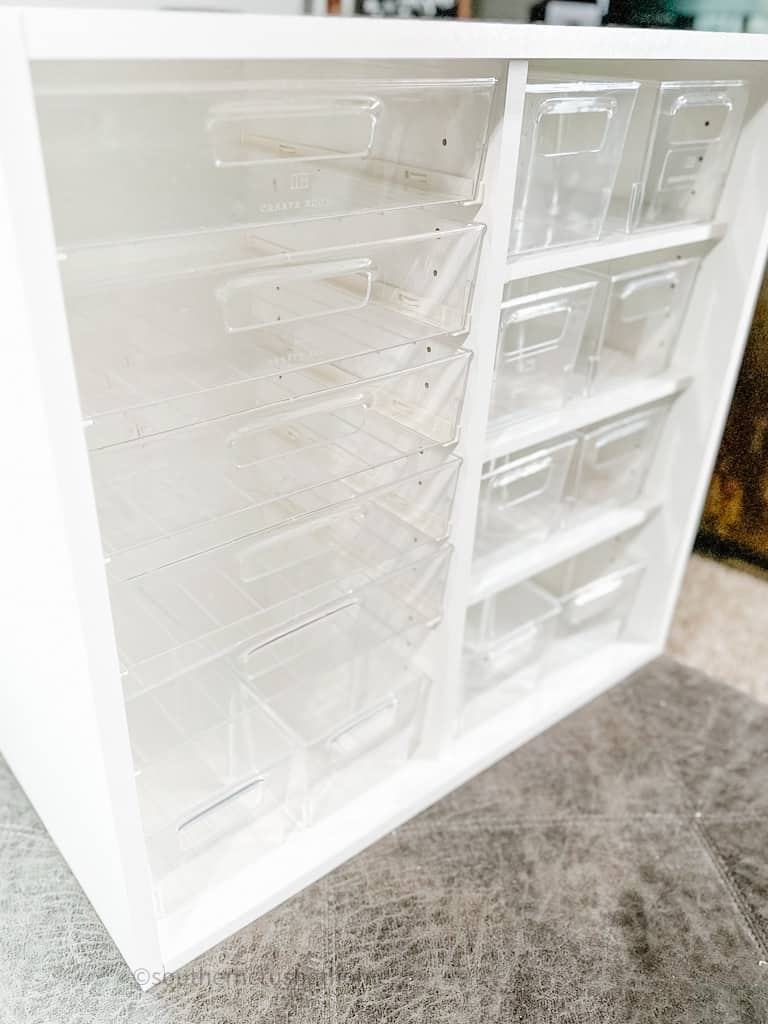 Here are some tips on how to organize your craft room with the help of Create Room Cubby:
Separate Your Supplies:
Use the Cubby to store and separate materials such as vinyl, paper, and cardstock to keep them easily accessible when starting a project. Cubby's open shelves allow you to clearly see what you have, so you don't have to spend time digging through cluttered bins to find what you need.
When it comes to organizing your craft room with the Create Room Cubby, separating your supplies is key. The Cubby's open shelves make it easy to separate your materials such as vinyl, paper, and cardstock to keep them easily accessible when starting a project.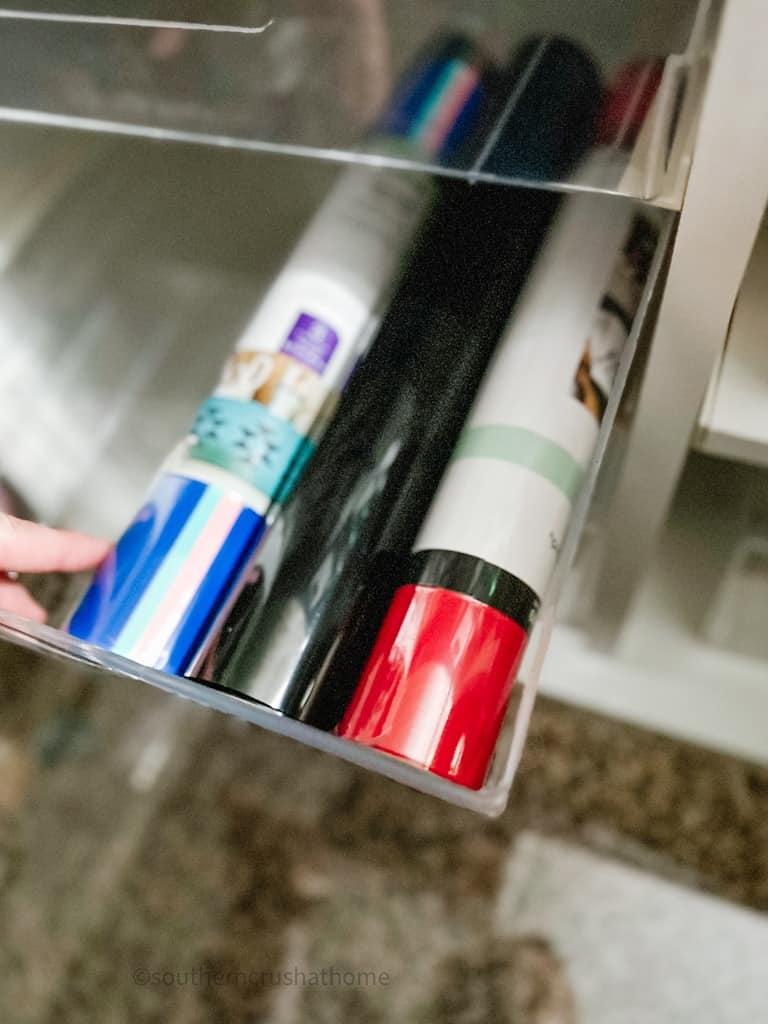 With the open design, you can easily see everything you have, which means no more forgetting what's in those cluttered bins. By organizing your craft supplies into categories, you'll save time by not having to search for materials. Instead, everything will have a designated spot making it quick and easy to find what you need right away. This can be especially helpful when working on a time-sensitive project.
Finally, rearranging storage can be a great way to inspire new and innovative ideas. You'll be seeing your materials in a new way, and you'll be inspired to create something fresh and new. By separating your supplies with the Create Room Cubby, you'll not only enjoy a more efficient crafting experience, but you'll also enjoy your crafting, able to unleash your full creative potential.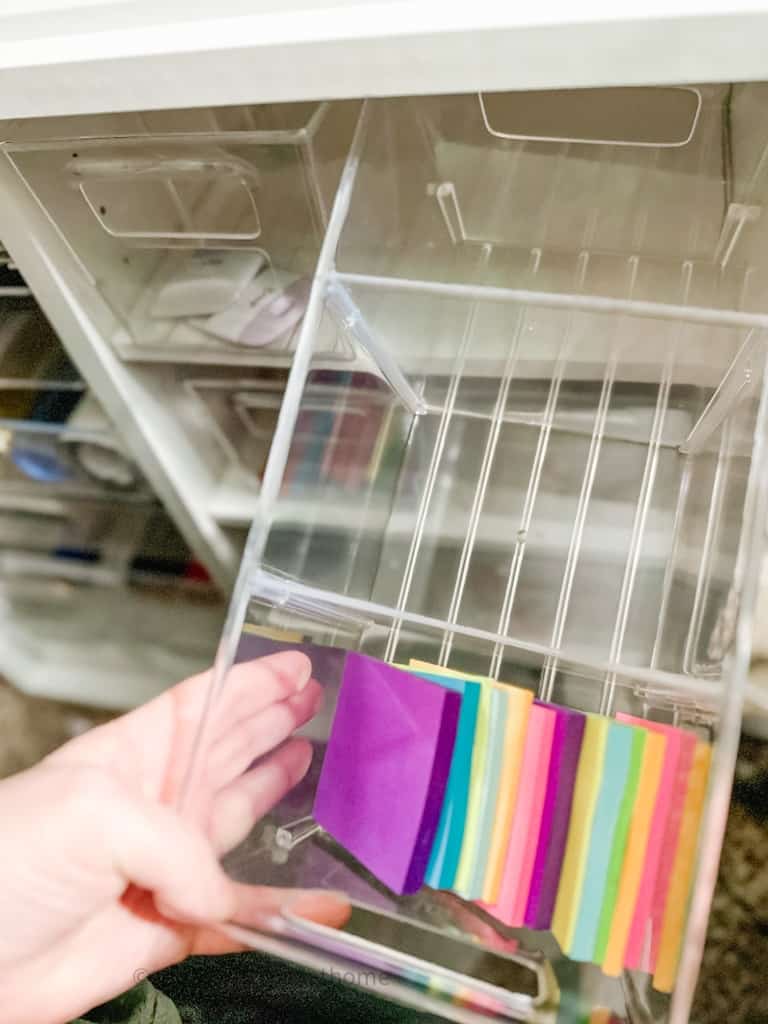 Utilize the Drawers:
The Cubby comes with several drawers of various sizes. These compartments are ideal for organizing smaller items such as Cricut tools, scissors, and tape. Arrange the drawers by category or frequency of usage to ensure that everything has a designated spot and stays in place.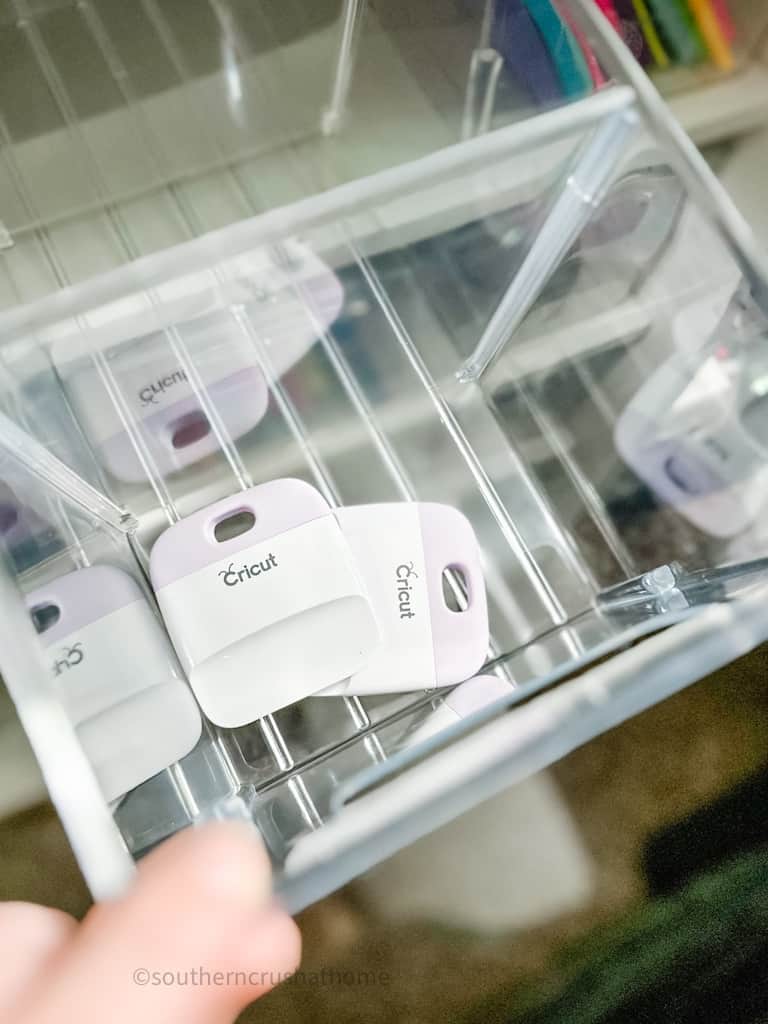 Display Your Supplies:
The open shelves and baskets found in the Cubby are perfect for displaying and organizing Cricut makers, blades, and mats. Keep everything in place and ready to use by storing items vertically, horizontally, or in labeled sections.
Separating your supplies will contribute to the aesthetic of your workspace.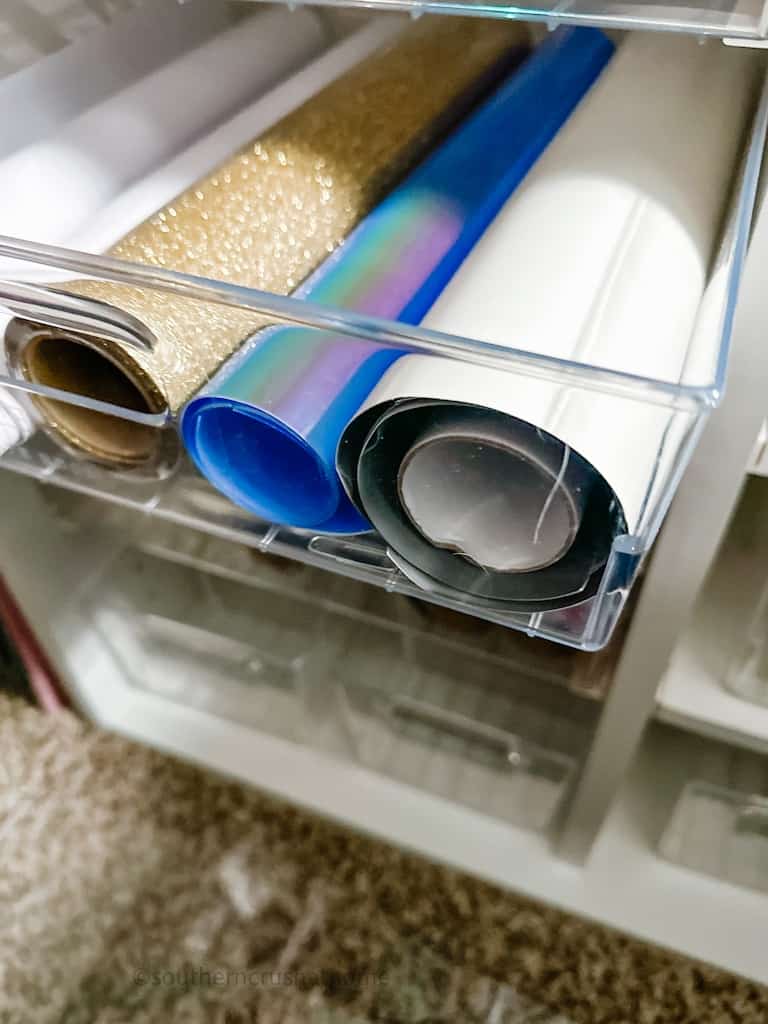 The Create Room Cubby is a perfect solution for keeping your Cricut Maker tools organized. The drawers and baskets are the perfect size for storing blades, mats, and other Cricut Maker tools.
One way to keep your tools organized is to compartmentalize and label each drawer for a specific tool. For instance, label one drawer for frequently used tools like the weeder, tweezers, and scraper, making them easy to find and easy to put back after each use.
The Cubby's open shelves are also perfect for storing extra Cricut mats or cutting machines. You can arrange them vertically, or horizontally, or alternate the direction of the machines. This saves space and makes it easier to quickly see what tools are available for use.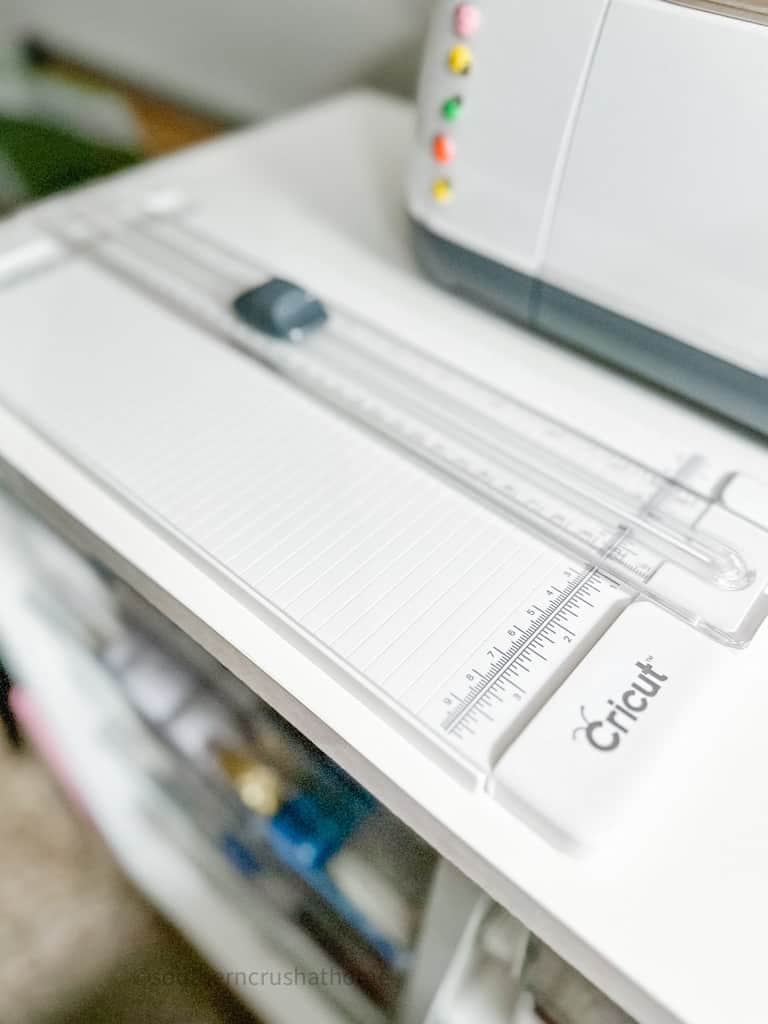 Using the Create Room Cubby to store your Cricut Maker tools not only keeps everything organized but also prevents damage while storing the tools in a safe, dry location. With everything in its proper place, you'll have more space and fewer distractions, making it easier to get inspired and stay productive.
Labels, Labels, Labels:
By labeling everything, you will always know where each item belongs. That way you and anyone else you share the space with can quickly and easily find what you're looking for.
If you want to keep your craft room organized, labeling everything is a must.
Here are ten label ideas for your Create Room Cubby:
Vinyl
Paper
Cardstock
Tapes
Glues
Notions
Cricut Tools
Scissors
Embellishments
WIP (Work in Progress) Bin
By labeling everything, you will always know where each item belongs, making it easy for others to help you clean up, and become more efficient in the creation process.
You can use a label maker or make your own labels using craft vinyl decals, which are easy to cut, easy to apply, and come in customizable colors or patterns to match your style. Don't forget to label your drawers and baskets, so everything stays in place, making your craft space a well-organized, creative zone.
Clean up in a breeze:
All of the Cubby's components are easily removable and highly accessible, making it easy to clean, rearrange, or add anything new.
By utilizing the Create Room Cubby to store your Cricut Maker supplies, you'll create a more efficient and pleasant crafting experience. Not only will it make crafting more enjoyable, but a clean and organized work area will boost your creativity and productivity.
Plus, with its compact size, the Cubby can be assembled in a small space – perfect for those with limited storage.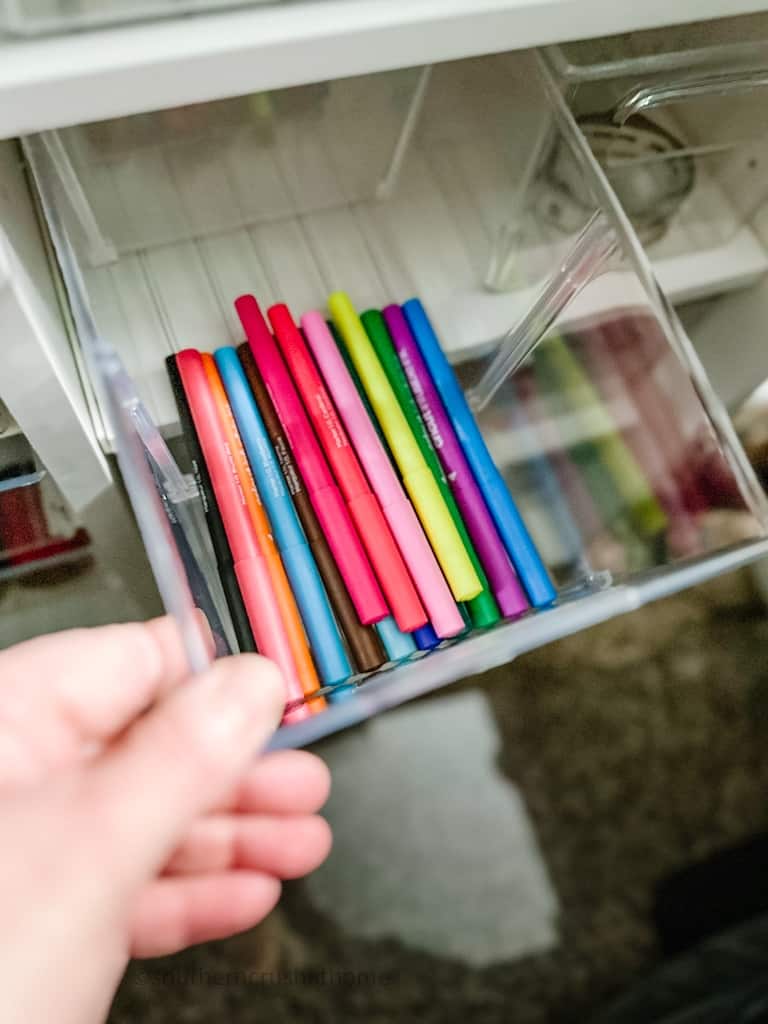 Keeping your craft supplies organized is a vital step to having an efficient and productive crafting experience. The Create Room Cubby is a perfect organization solution that provides you with the storage needed to sort, store and organize all of your Cricut Maker tools with ease.
By having everything in its designated place, you will be able to save time and be more creative knowing where everything is located. With its easy-to-use design and compact size, the Cubby is the perfect storage option for any craft room.
So invest in the Create Room Cubby today and make your crafting experience more enjoyable and efficient!