Vintage Market Days of McKinney
If you loved my adventures at the Vintage Market Days Event in Denton, you'll love this recent trip to McKinney, Texas Vintage Market Days, too! So many vintage, chippy, and super unique finds and fun! Be prepared to enjoy lots of fun pictures. This is a great overview of what you can expect out of your Vintage Market Days experience as well as some of my favorite vendors…
The entrance always hosts a photo backdrop decorated beautifully in a special theme. This time it was so close to Mother's Day so this was the sweet view!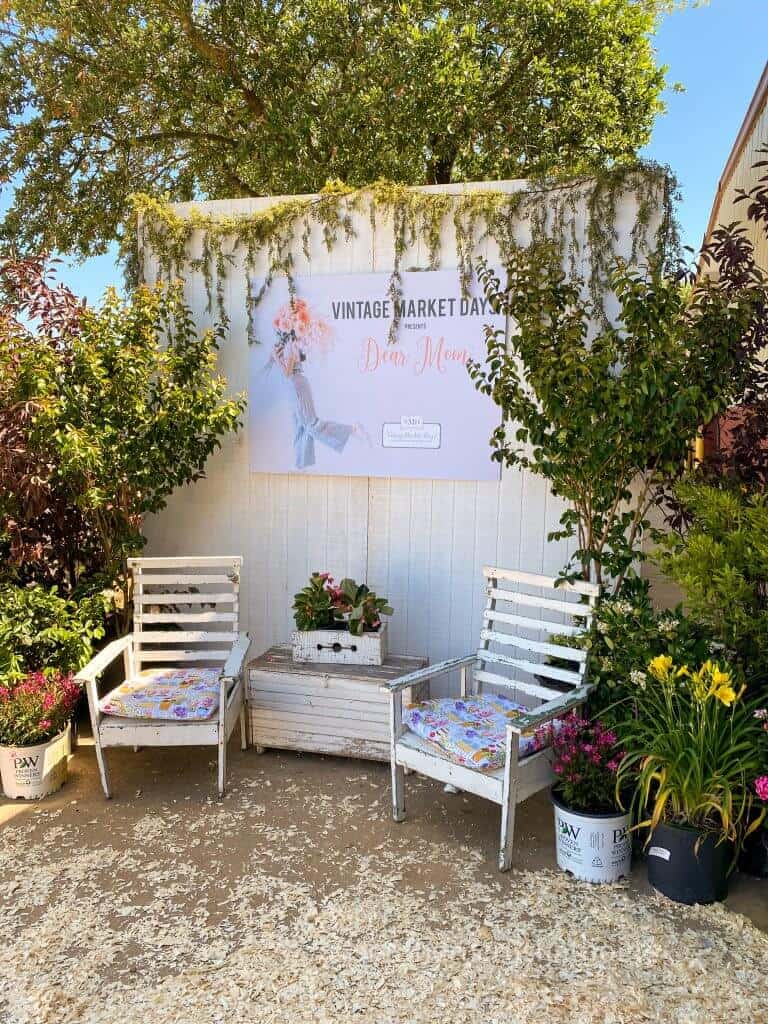 They also have FREE drawings onsite as you enter if you want to win goodies!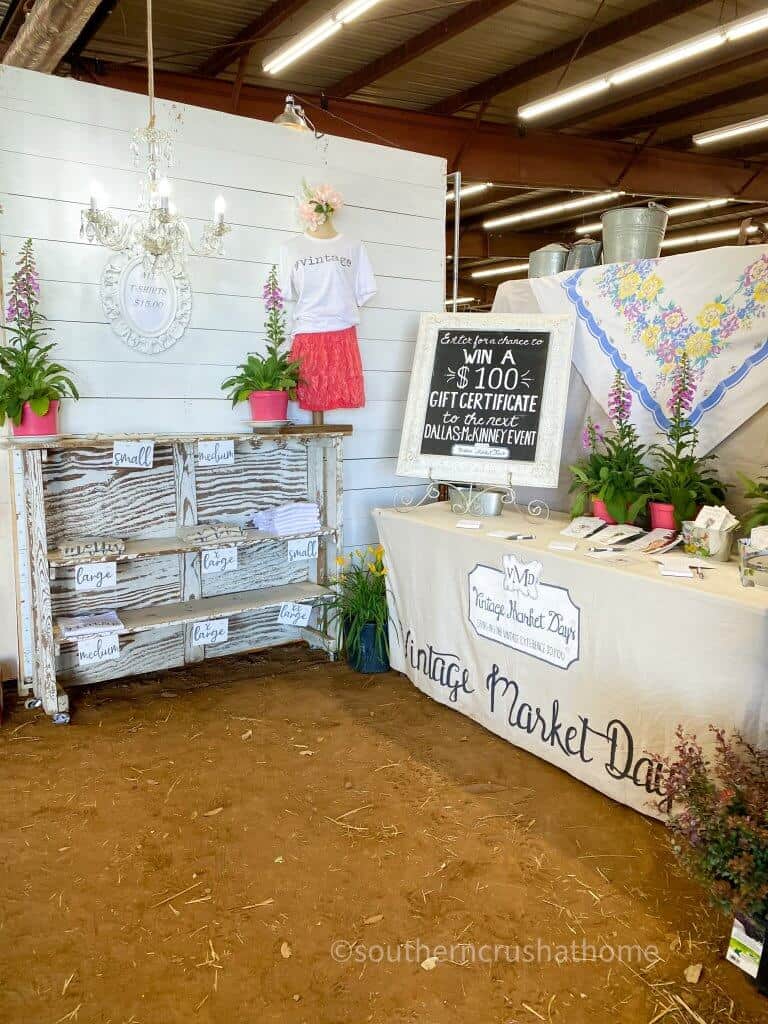 FAVORITE VENDORS OF VINTAGE MARKET DAYS
There were so many amazing finds, it was super hard to narrow down to just these. Enjoy the virtual photo show of all the farmhouse finds and antique goodies.
My sweet friend Christy Pentecost has a fabulous eye for amazing vintage finds! This original Underwood typewriter is perfect for displaying in an office or a side table. These are hard to come by in this excellent condition, too!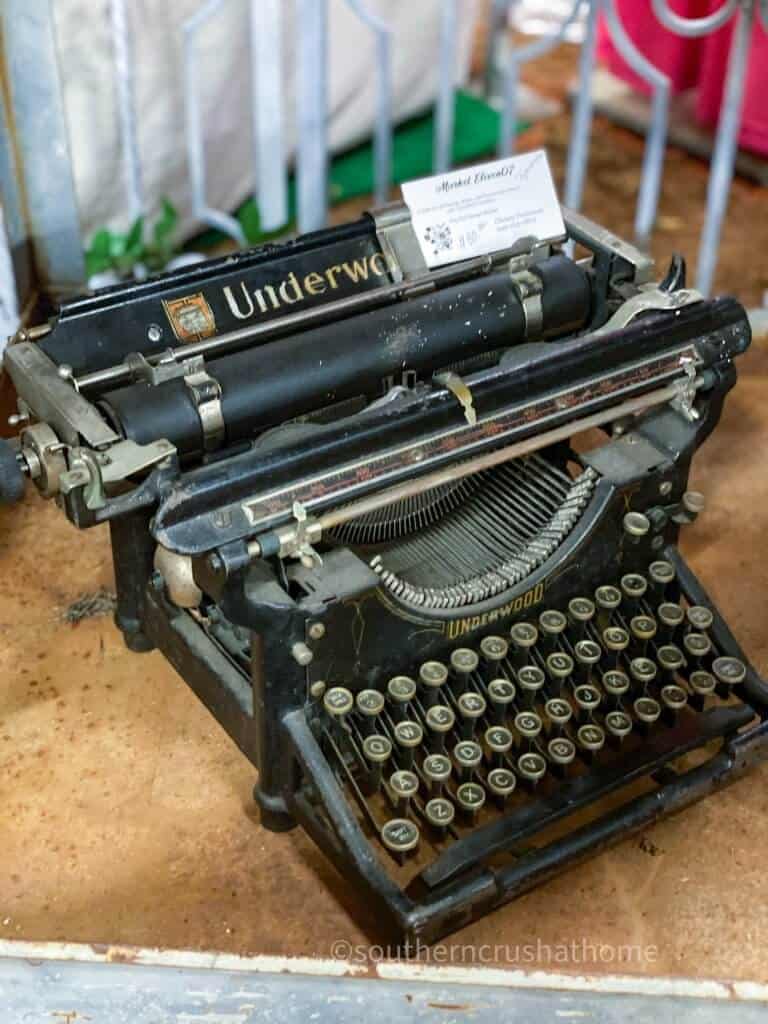 It was so wonderful to be able to meet the owners of this booth–Amy Raab and Jami Shields of McKinney, TX! They had so many awesome goodies in their booth and even invited me to take a tour of their local booth in Carrollton, TX on the square (Be on the lookout for that "Southern Crush on the Road" post coming soon!)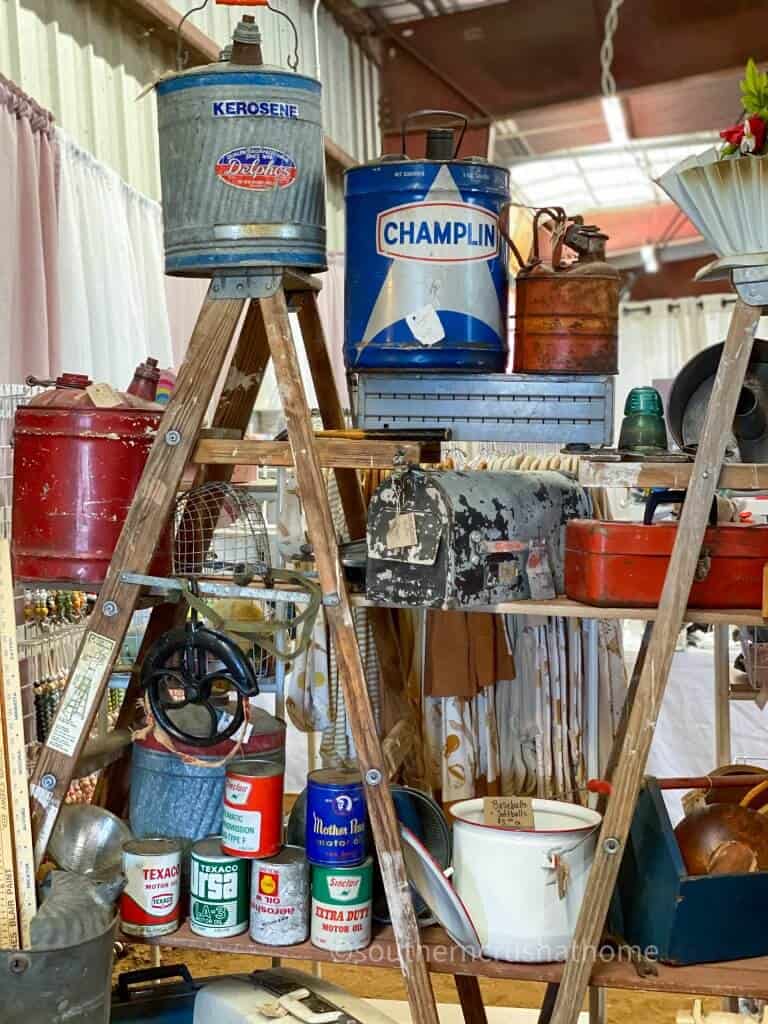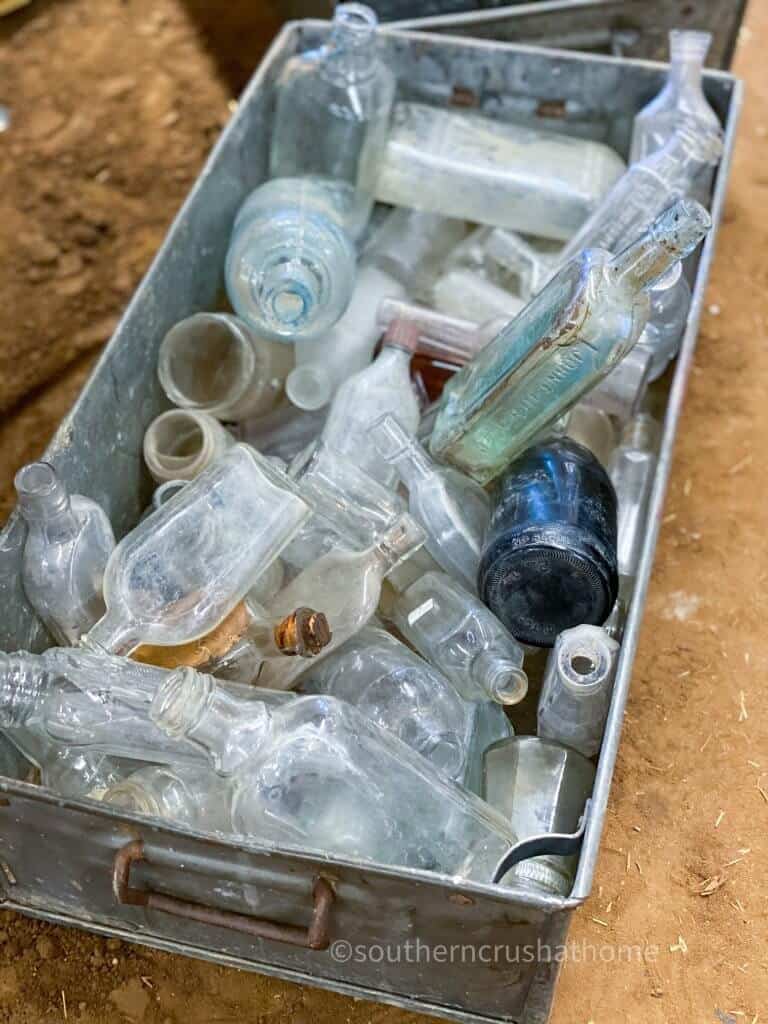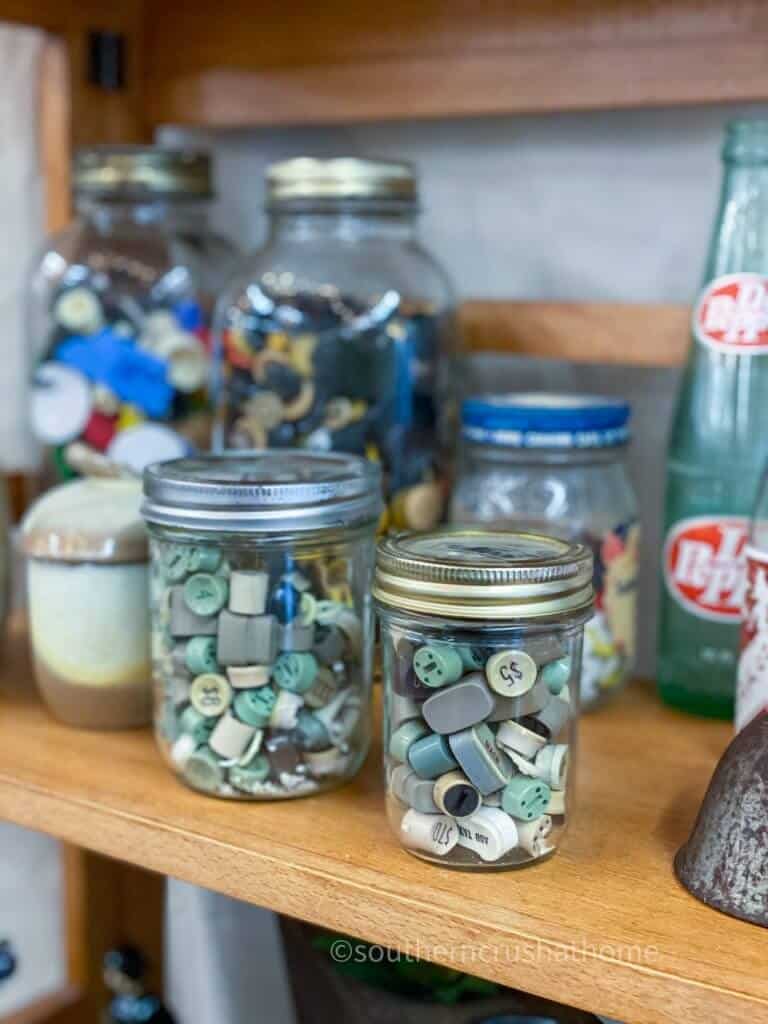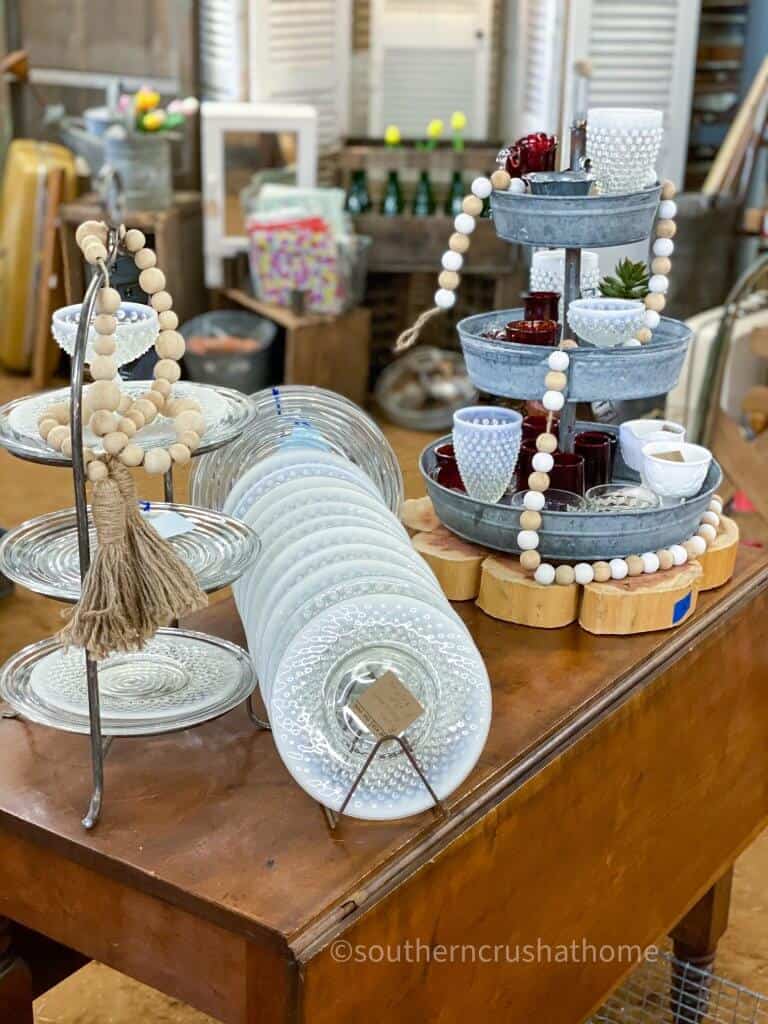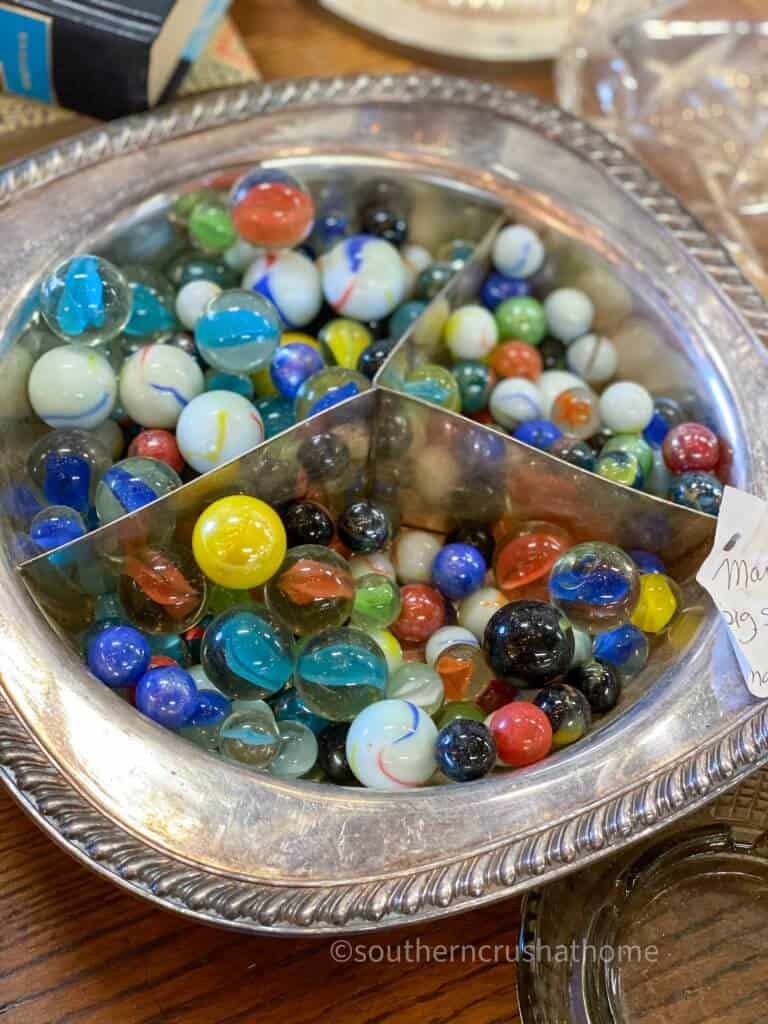 Wow! Just Wow! This vendor blew me away with her handmade vintage jewelry! She literally had thousands of pieces on display and not just any display. She was so creative to use vintage photos that are "picked" by hand each sharing their own story on the back. The earrings, necklaces and bracelets are all handmade and sourced with supplies from Europe. No two are alike and that's what creativity is all about! Love, love, love this and you will, too!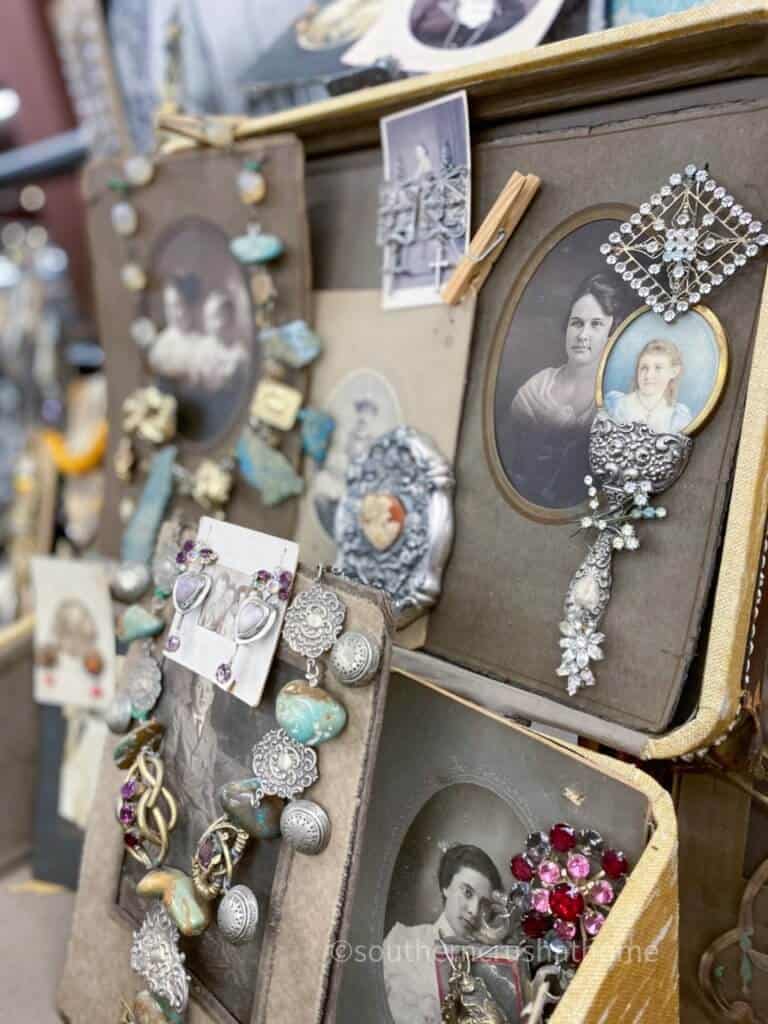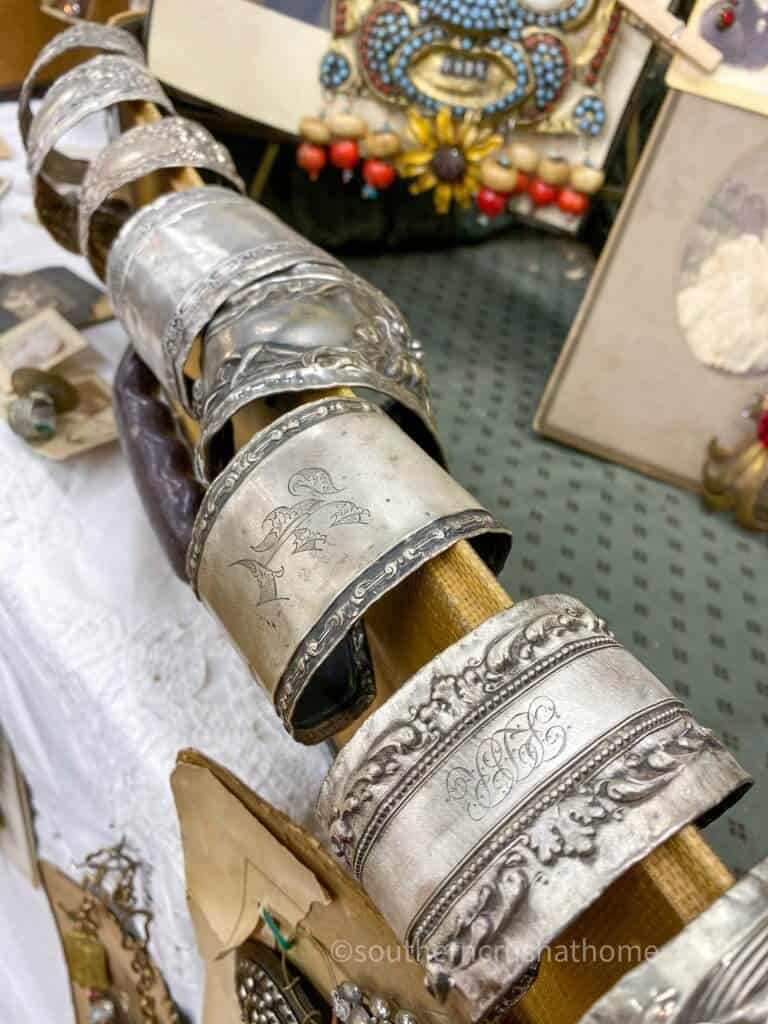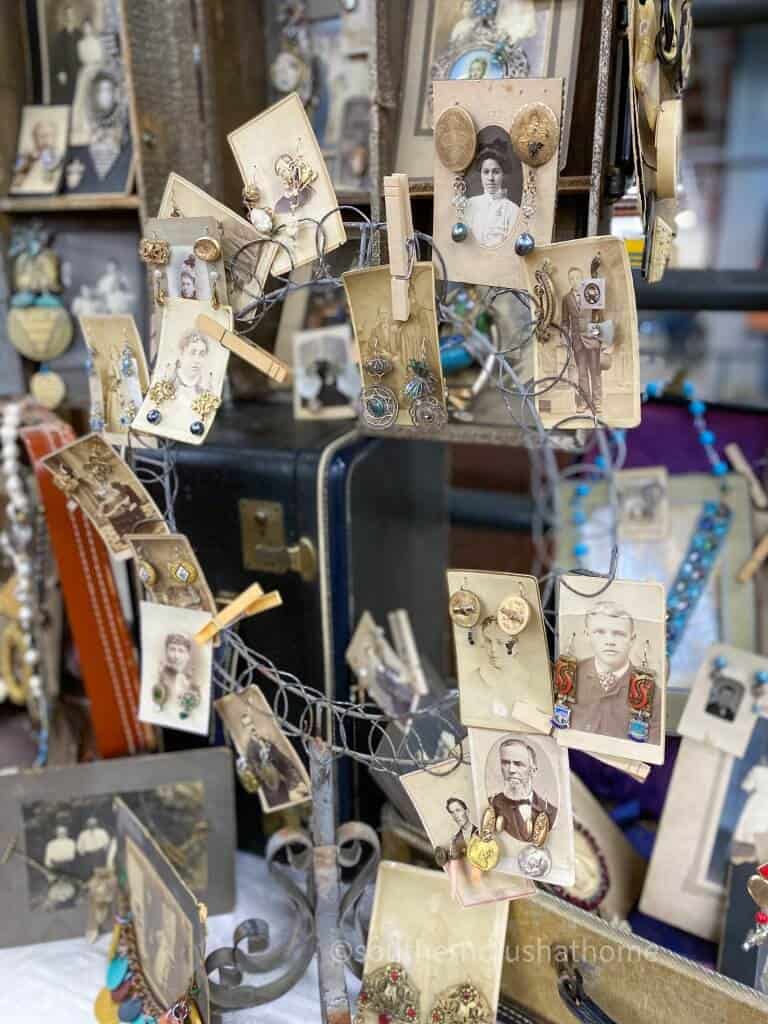 These cutest ever porch signs and handpainted window screens are the perfect year round porch decor! There were so many fun magnet attachments to choose from; even a Texas Tech magnet which I was tempted to grab for myself! This husband and wife team have been making repurposed home decor for over twenty years. I chose that cute window screen in the bottom left hand corner of the second photo with patriotic firecrackers on it–I couldn't resist! Let me know which one you like best in the comments below!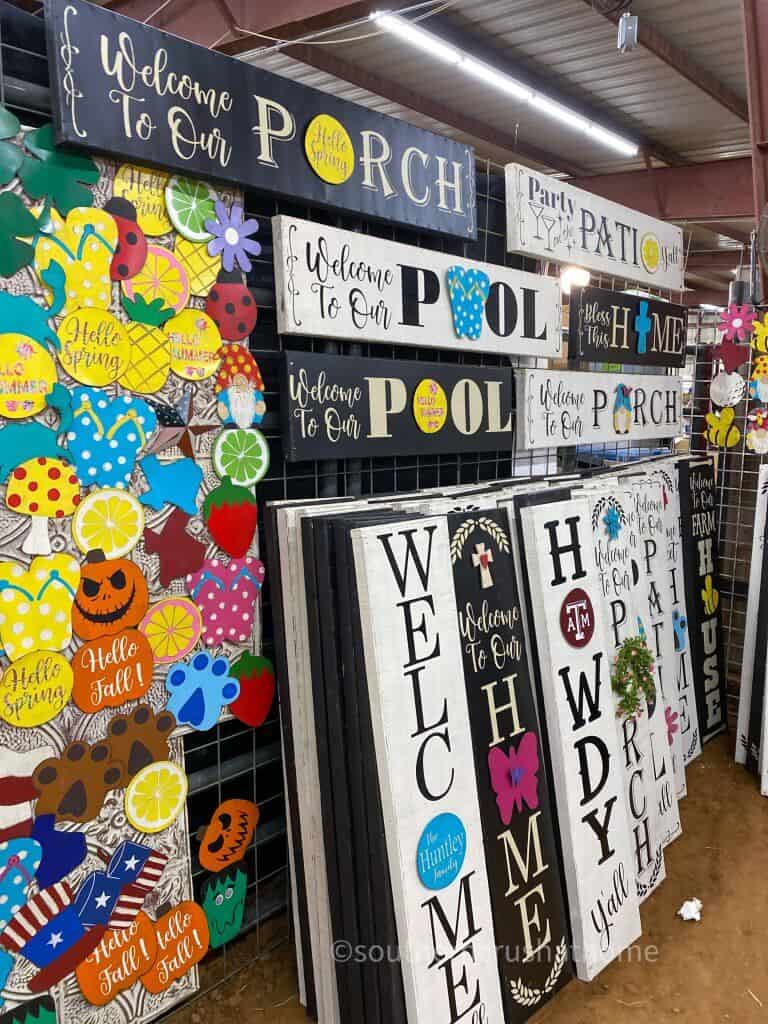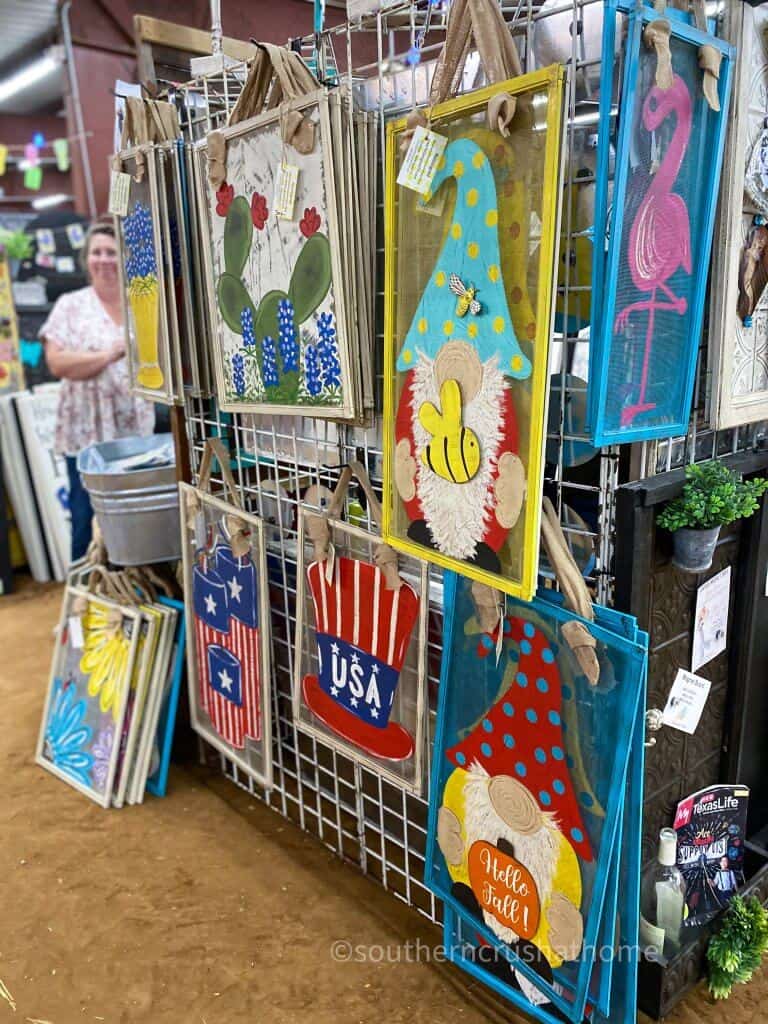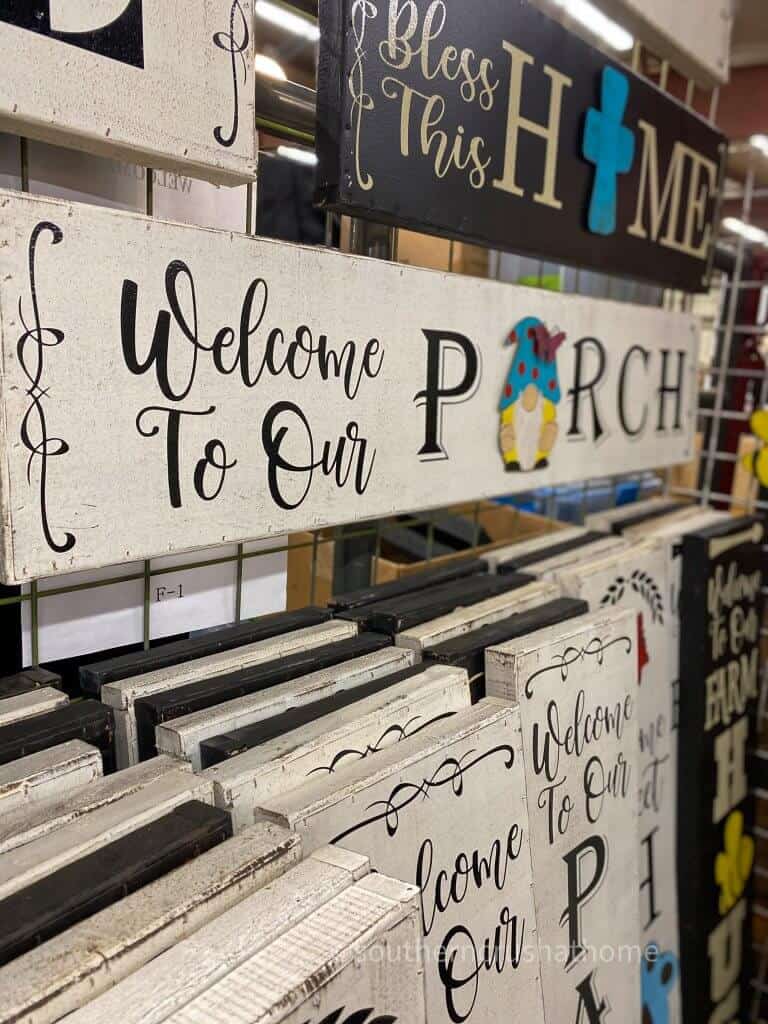 ADDITIONAL AMAZING FINDS AT VINTAGE MARKET DAYS
There were more fun things I found, but did not get a chance to meet the owners of the booths. If it's you, then please reach out to me and let me know so that I can shout you out! Everything was amazing!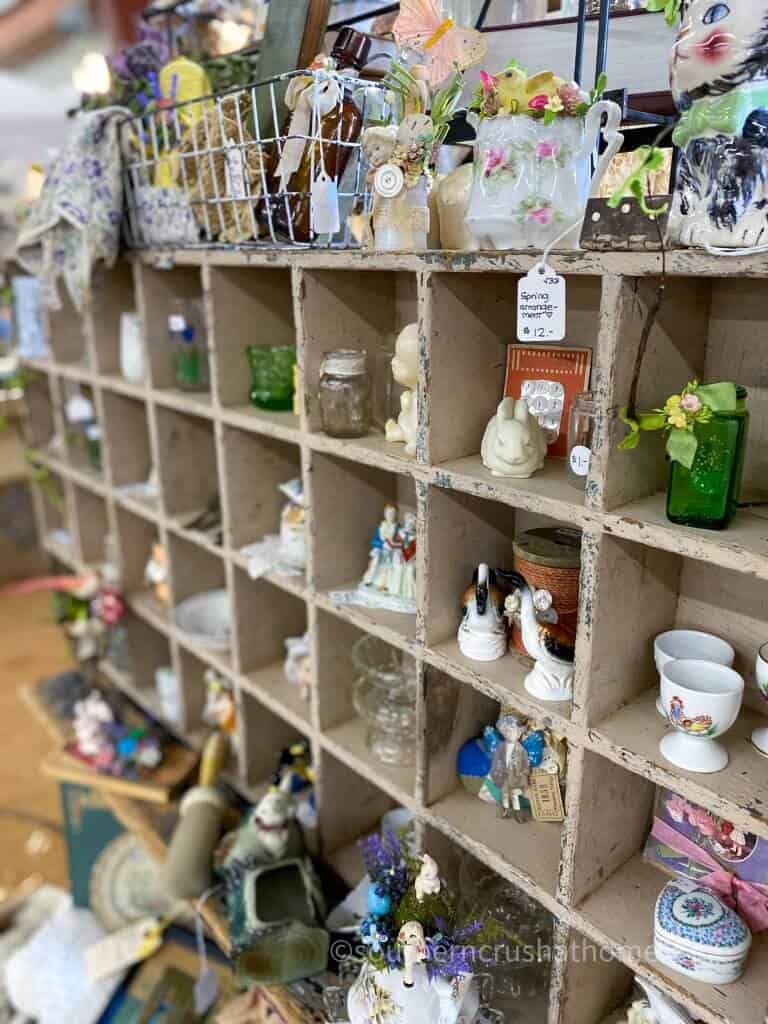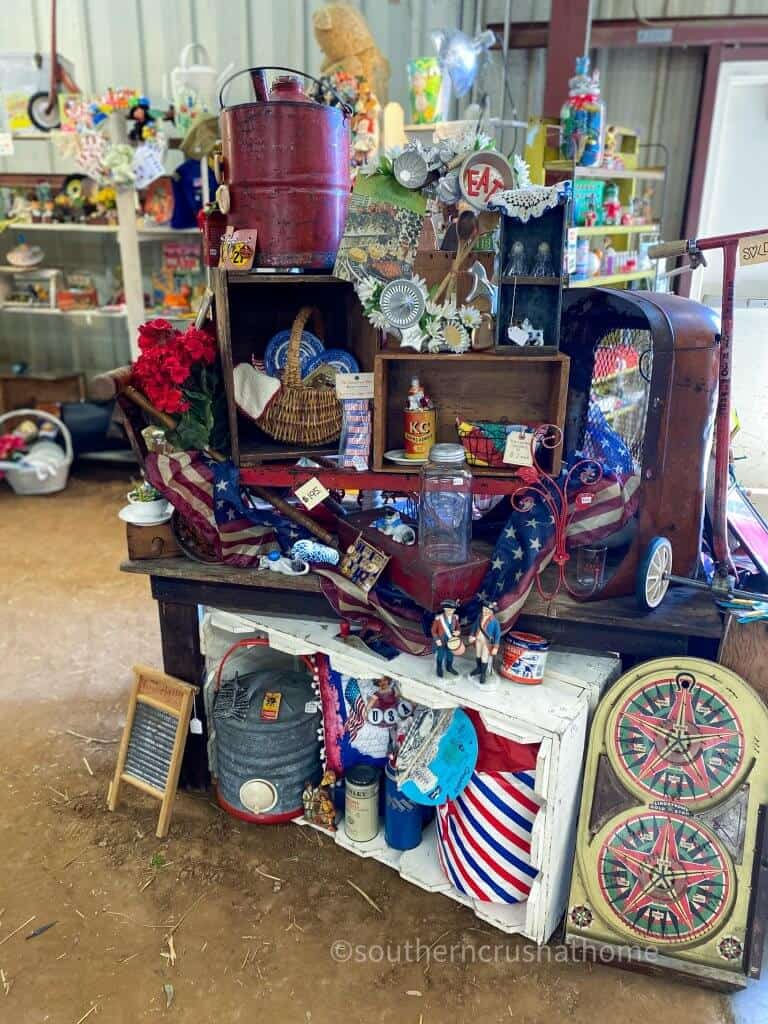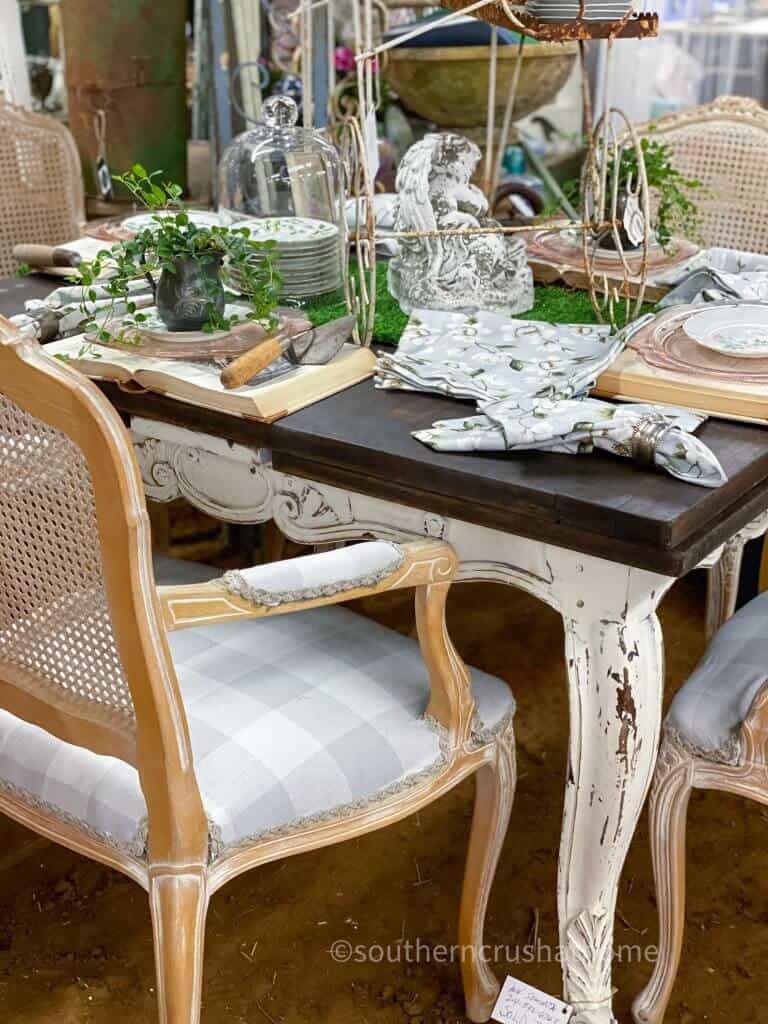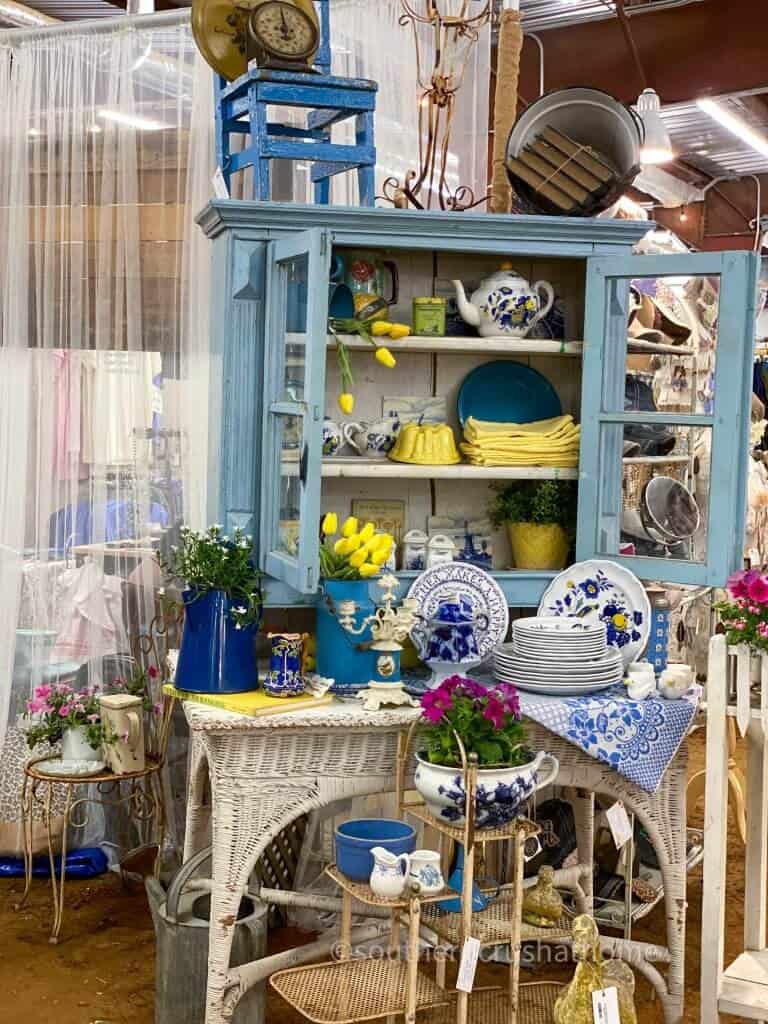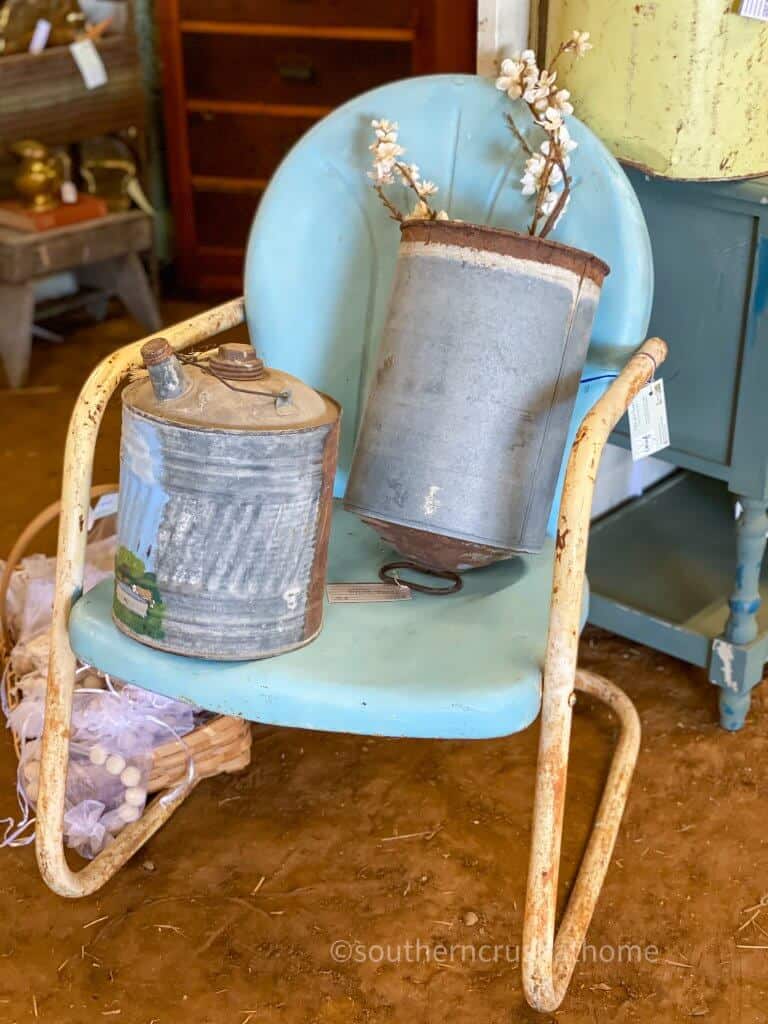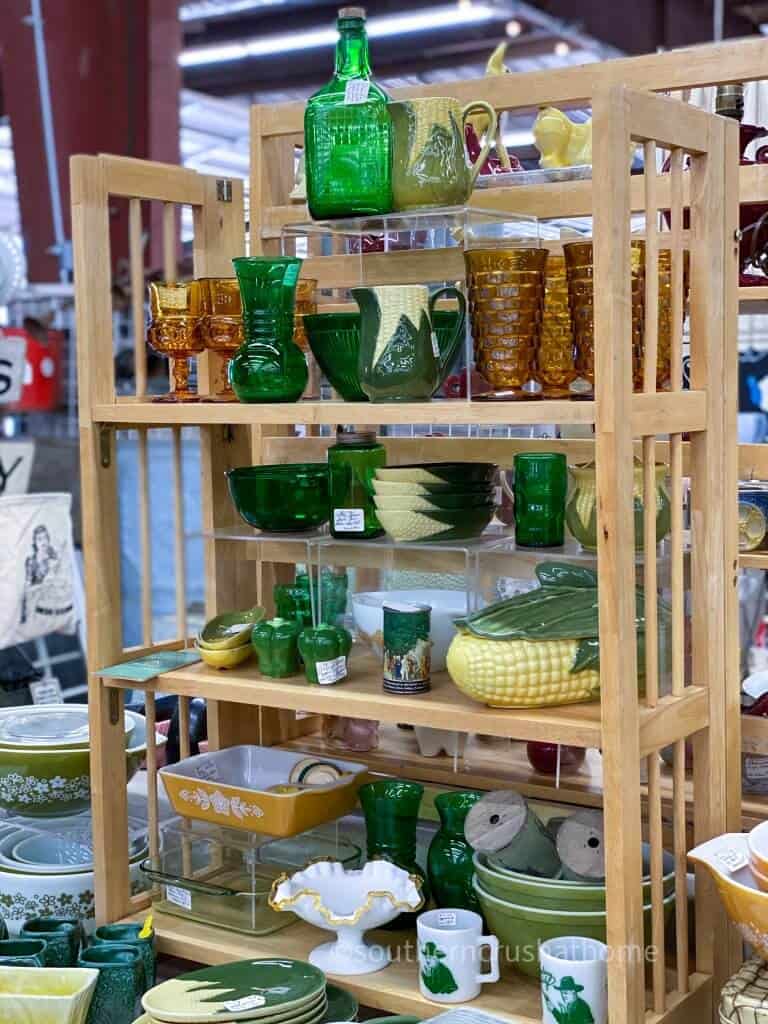 VINTAGE MARKET DAYS OF MCKINNEY WRAP UP
It was a wonderful day to take in "all the things"; everything inside was amazing! The mouth watering aroma of homemade fried pies, fresh fudge and kettle popcorn followed me throughout both open barn venues as I shopped from booth to booth.
Everyone was super friendly. Each booth contained it's own unique set of talented artist's goods.
Next time you see a sign that says Vintage Market Days is coming to an area near you, put it on your calendar. You won't be disappointed, I promise.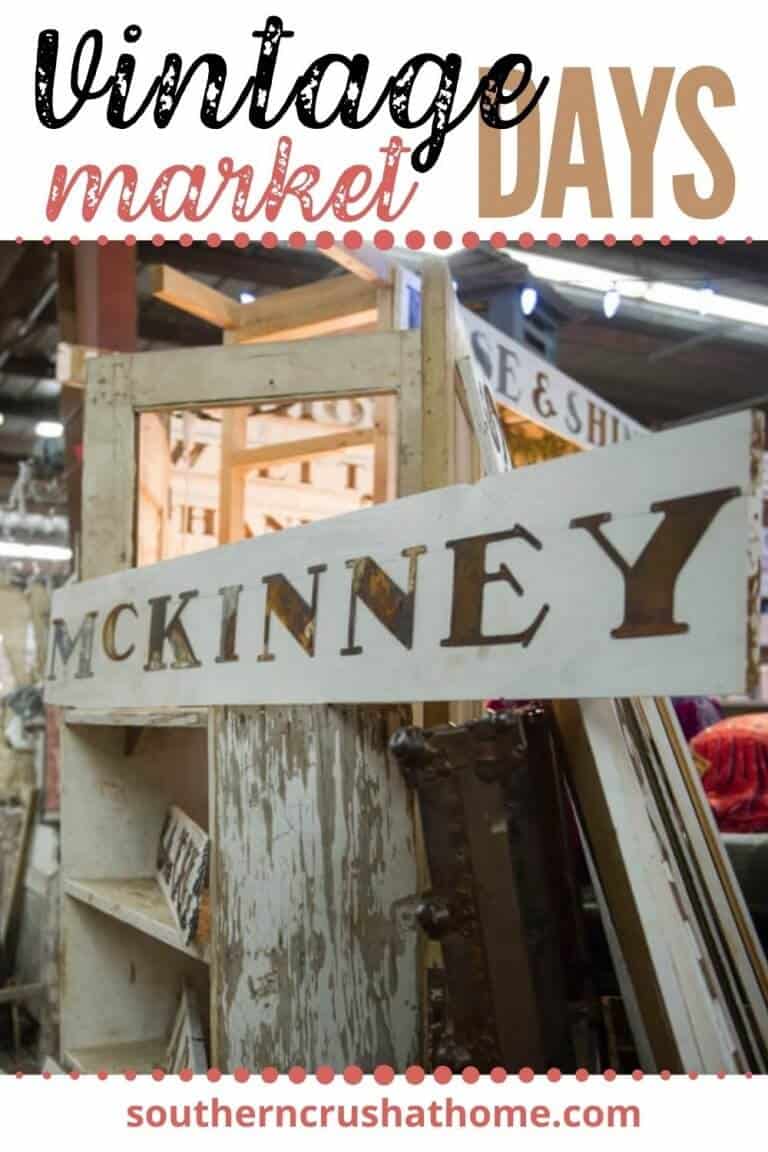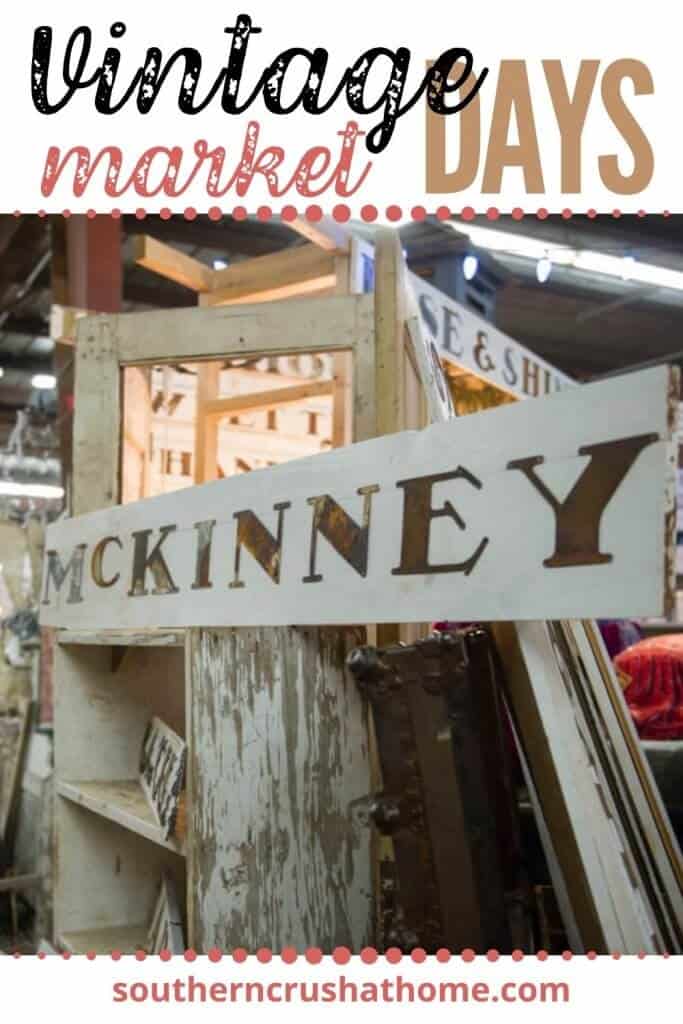 >>Be sure to PIN this for later!<<
>>Leave your thoughts below in the comments please… BTW— Life is short—Enjoy the mess!
**P.S. Please join us over on our
Facebook Page
to see more fun shopping trips "Live". If you missed my trip to Magnolia, check it out
HERE.