Southern Crush on the Road in Carrollton, TX
Carrollton, TX is a place that was super easy to find for me becuase I practically grew up there. Although, it has exploded into a bustling city since the days I spent there; it still stays grounded with it's quaint little downtown square. It is rich in history and full of nostalgia with it's original movie theater, train station and even an old grain elevator. Follow along and see what I mean…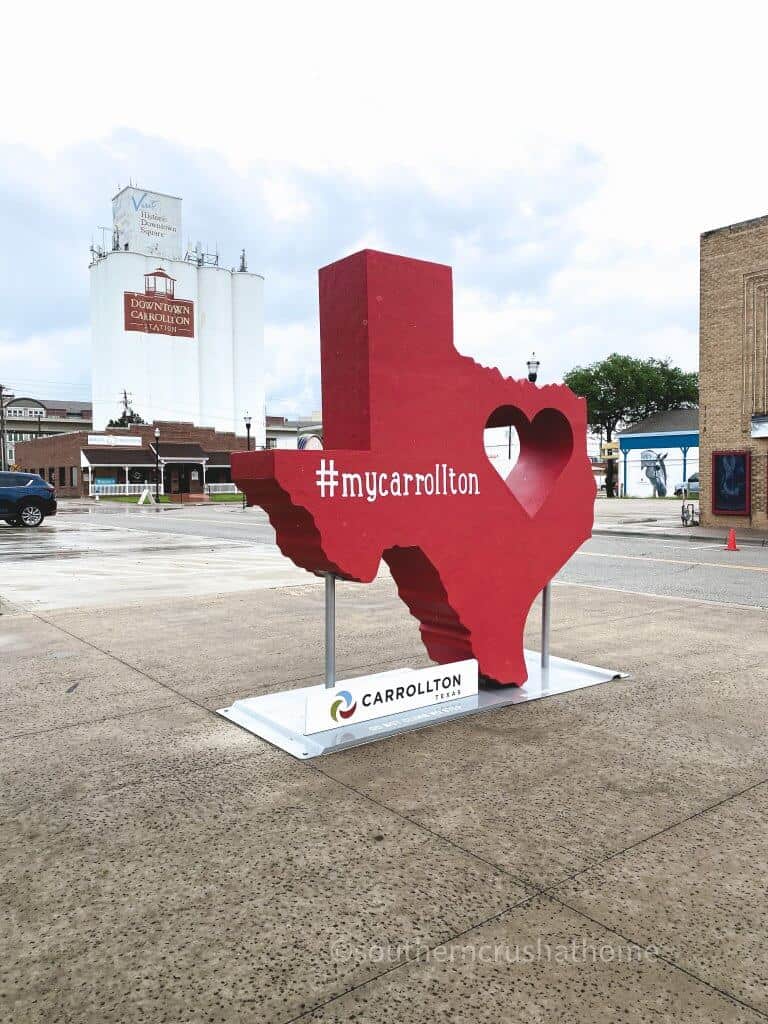 WHAT YOU'LL LOVE ABOUT CARROLLTON, TX
Downtown Carrollton has a fun green space complete with its own grandstand or gazebo which is great for photo shoots. The four streets that line the square are peppered with fun shops, small businesses and even an original soda fountain.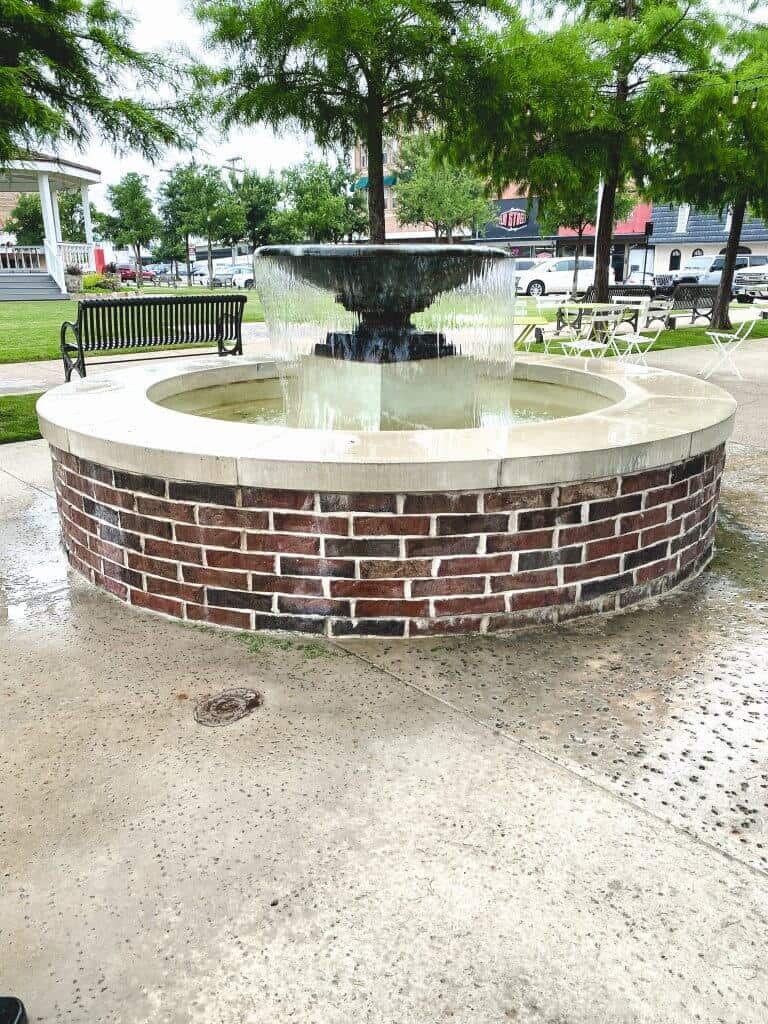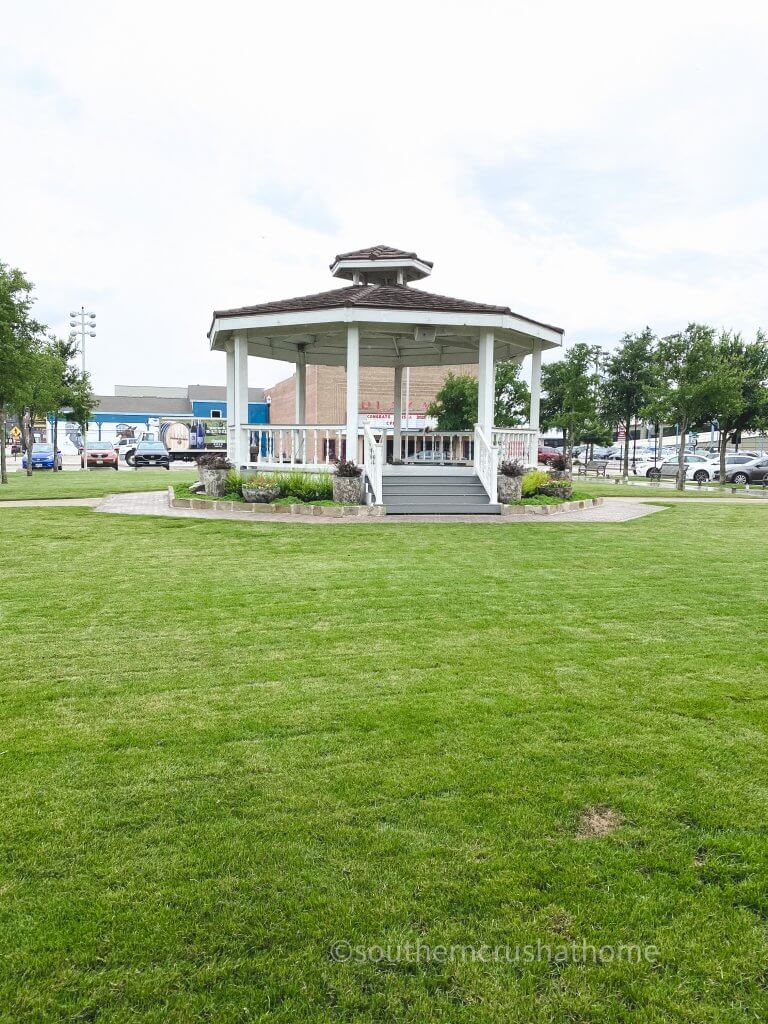 My visit to Carrollton wouldn't be complete without a stop at the Finishing Touch Antique Mall. . It is full of booths and booths of antiques and collectibles.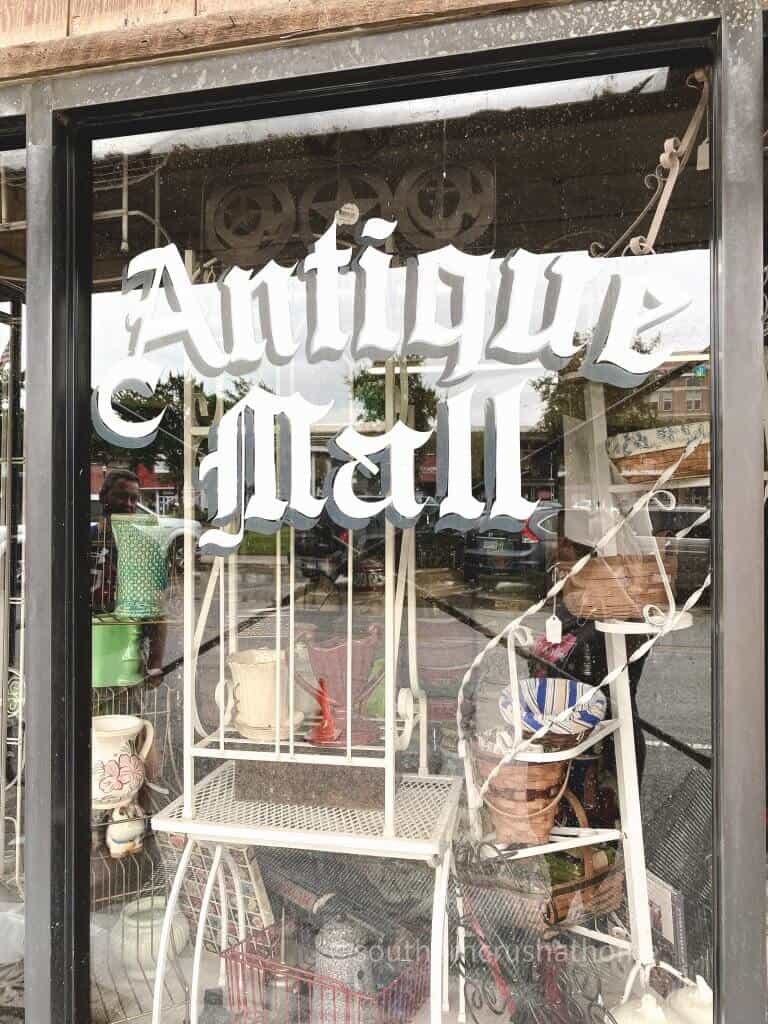 what I found in carrollton, tx
This trip did not disappoint and I found so many irresistable items! These are just a few from my shopping trip I wanted to share with you…
You know I'm a sucker for collections of any kind! I saw this amazing collection of small vintage tins ready to be put on display!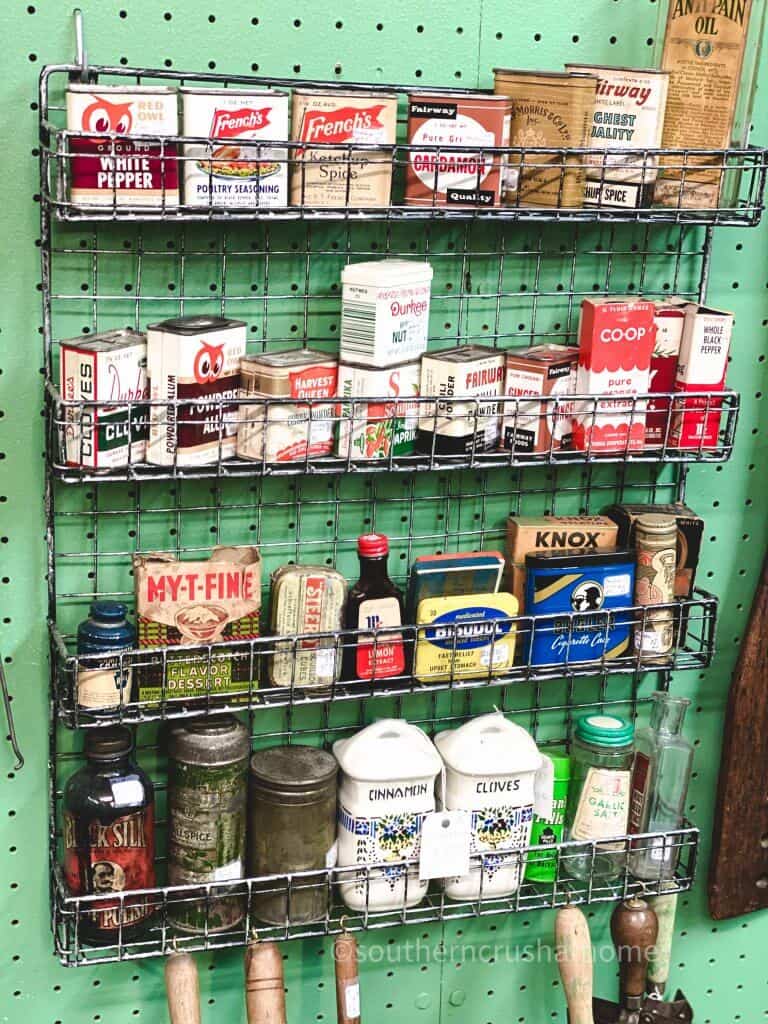 This pretty silver pitcher with faux tulips was part of the booth belonging to my new friends Out on a Wing and a Prayer who I featured on my recent trip to Vintage Market Days HERE.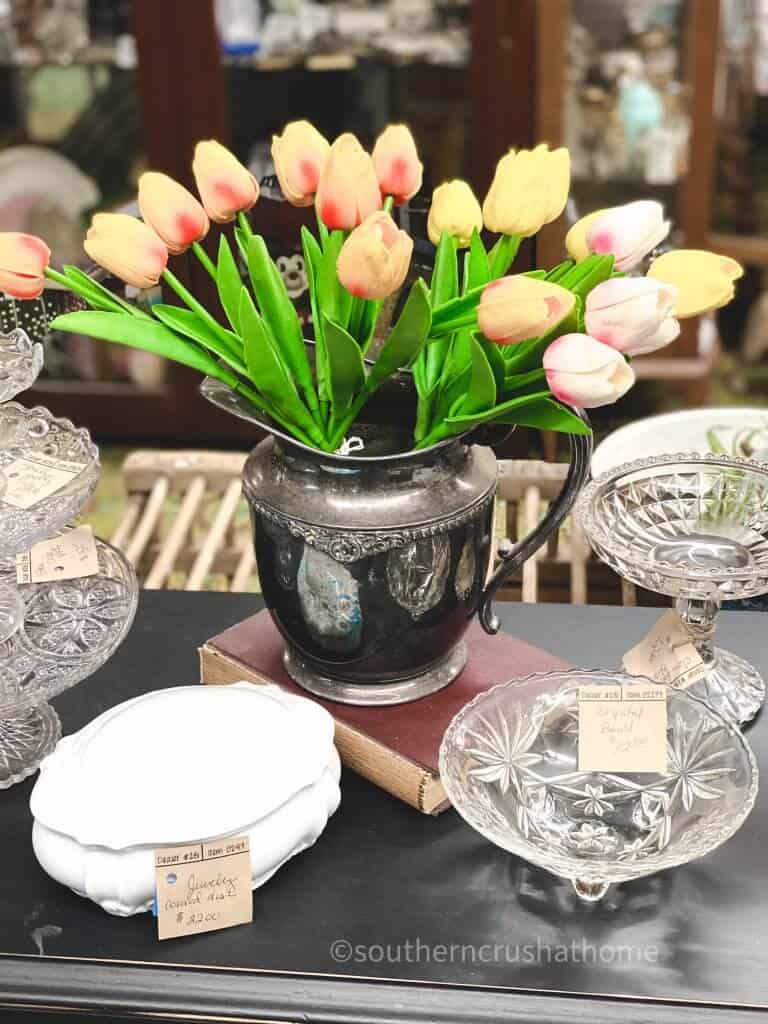 Seeing as I'm also fabric obsessed, this fun display caught my eye! Had to share!
My friend Miss Tracy has a neat "fabric" club you may want to check out where she sends you neat fabric each and every month! Find out more HERE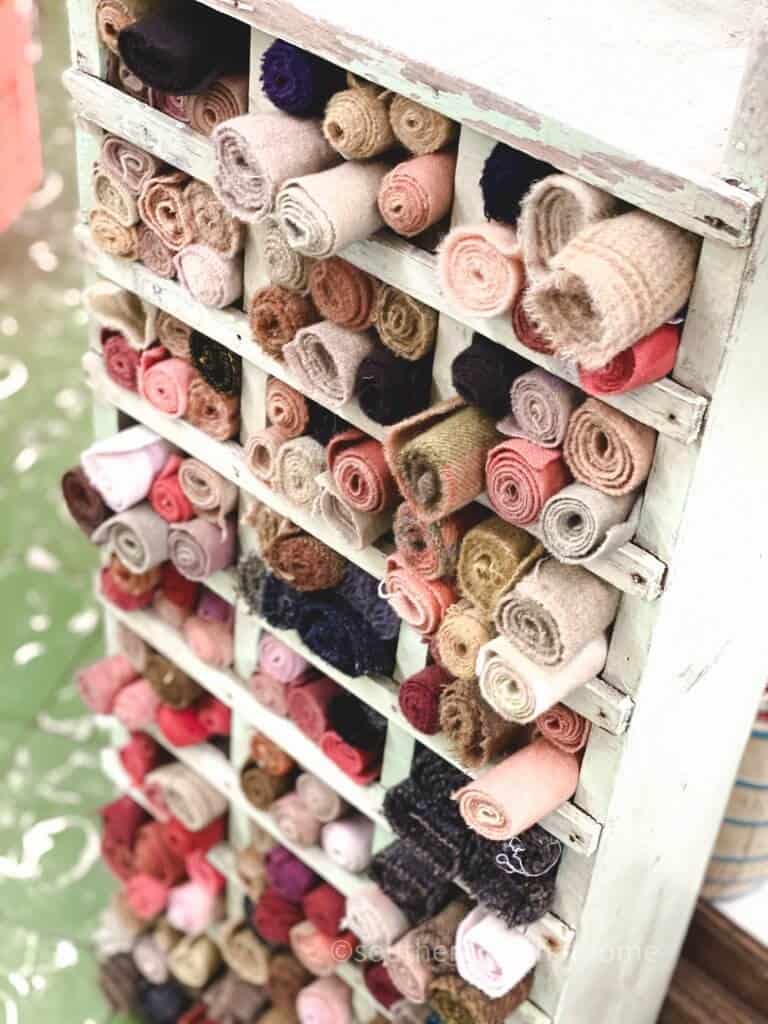 Would you just look at all of these amazing metal tins? I just wanted to grab all of them up and pour my DIY candles in them! Do you have any old tins like these?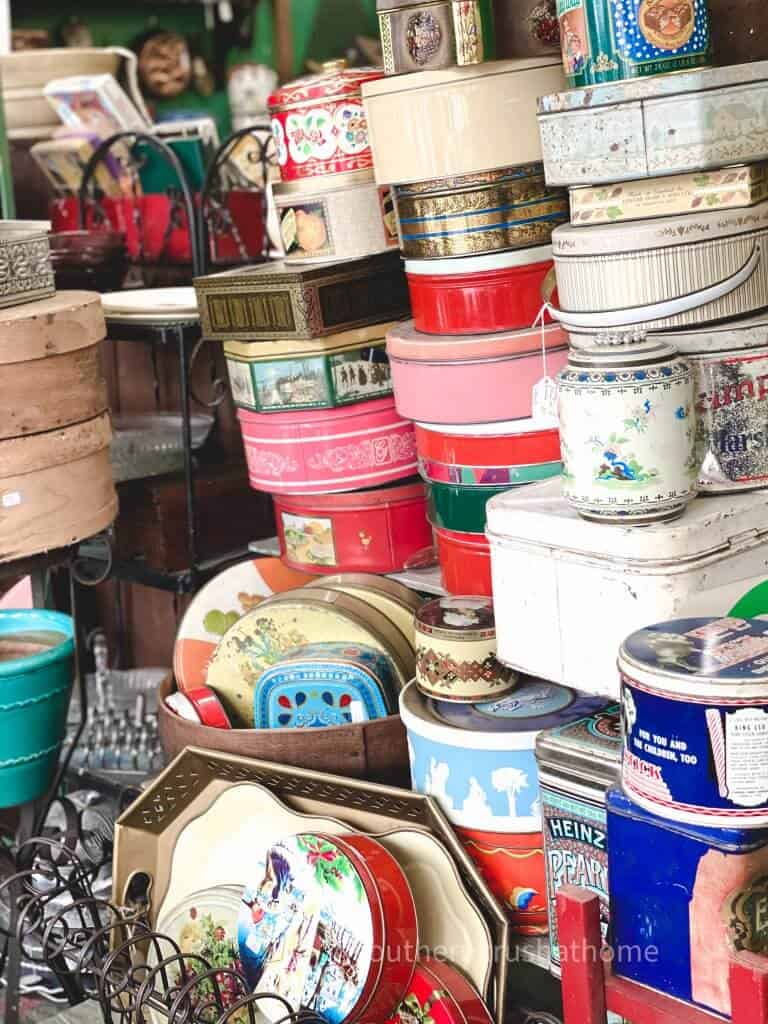 Do you know how to crochet? It's on my bucket list. Look at this basket of cute potholders…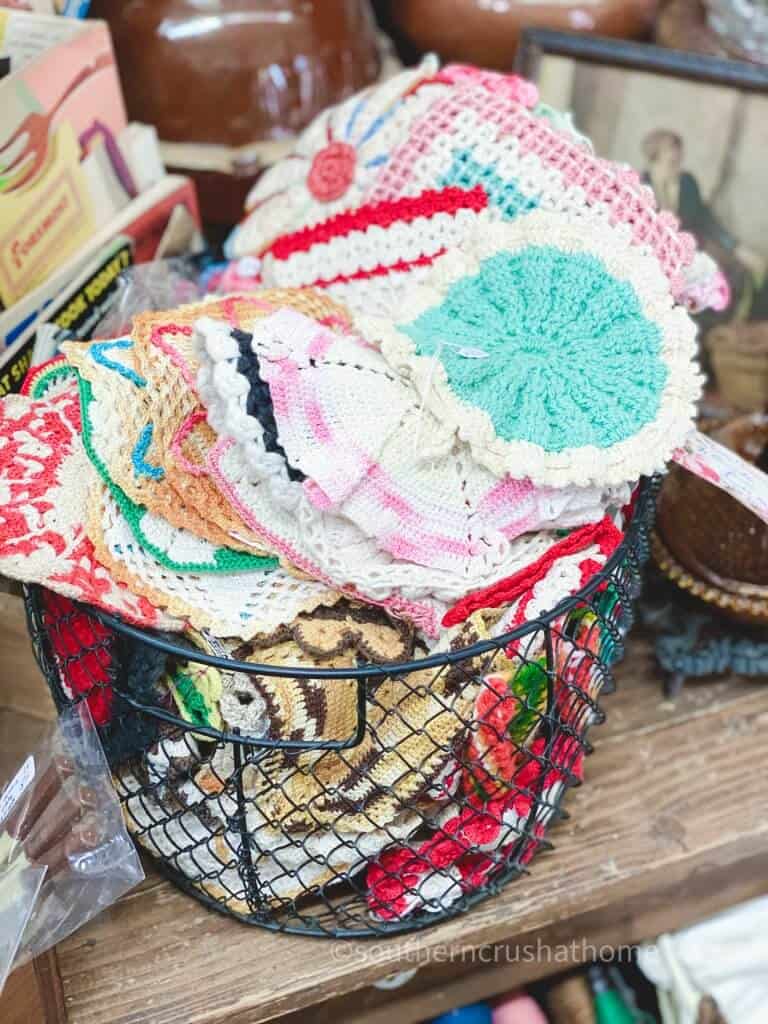 Rolling pins are one thing I tend to collect! Have you seen my favorite thing to make with them? These transfers make them adorable decor or gifts!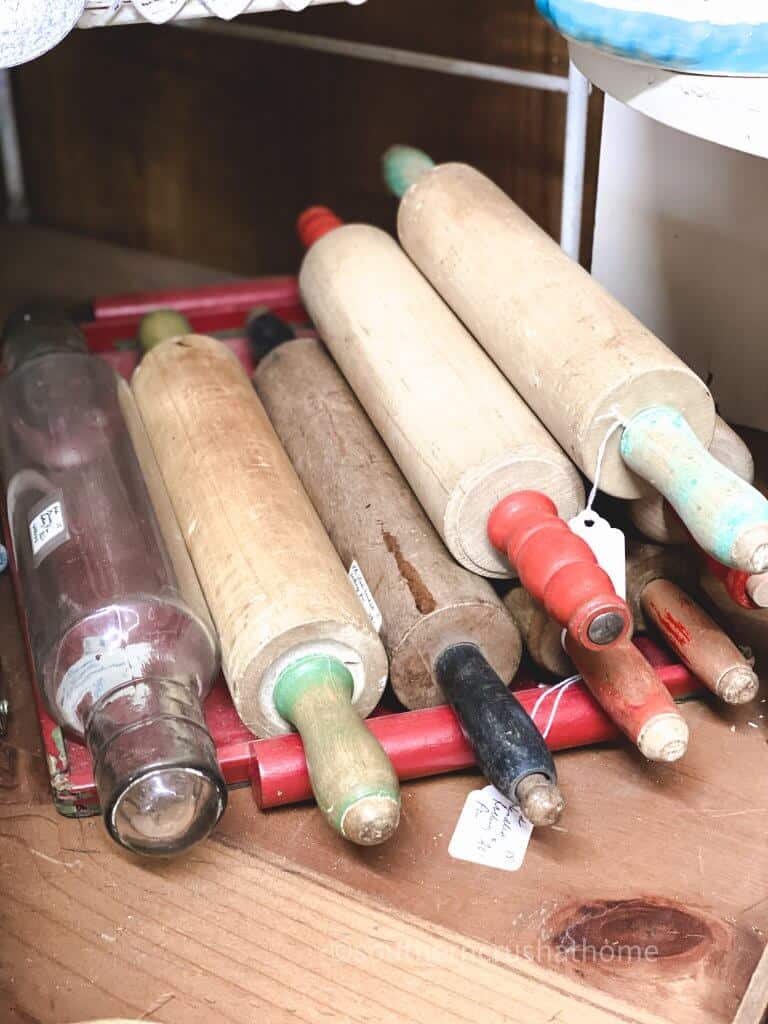 Old spools make the best decor. You can literally decorate for any holiday or season with them on a table, in a basket or even in a dough bowl. I'm obsessed with the colors. So many to choose from…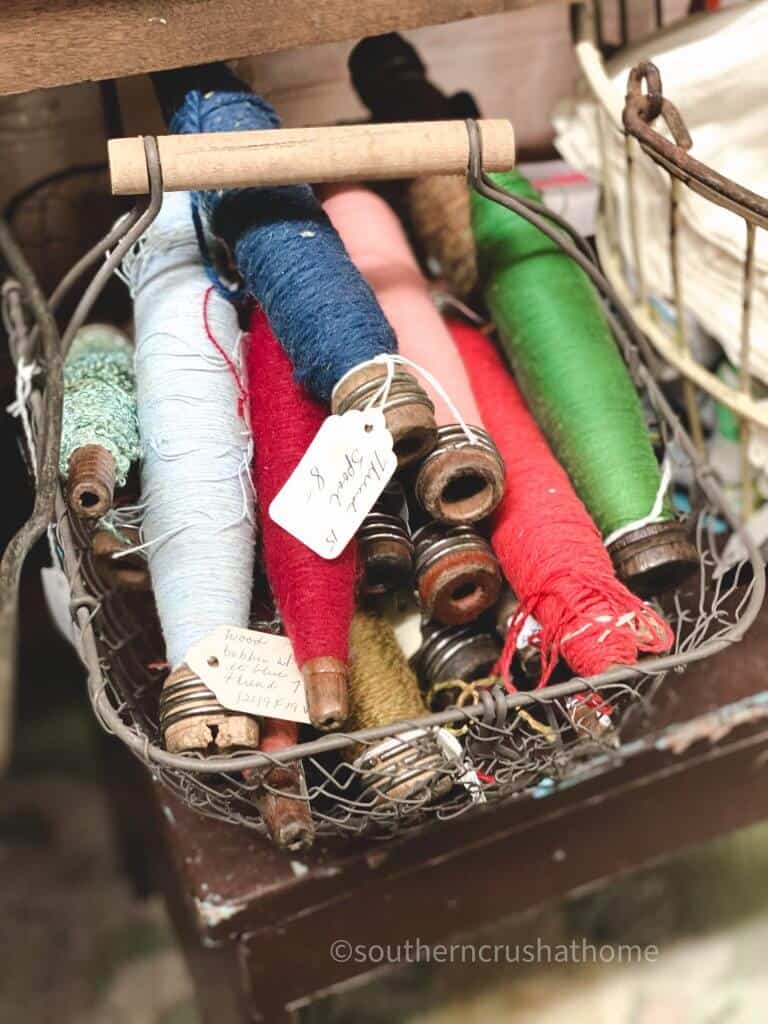 These single sided graters are so unique to me. I'm putting on my thinking cap to dream up a fun way to decorate with them. Did you see my other grater DIY?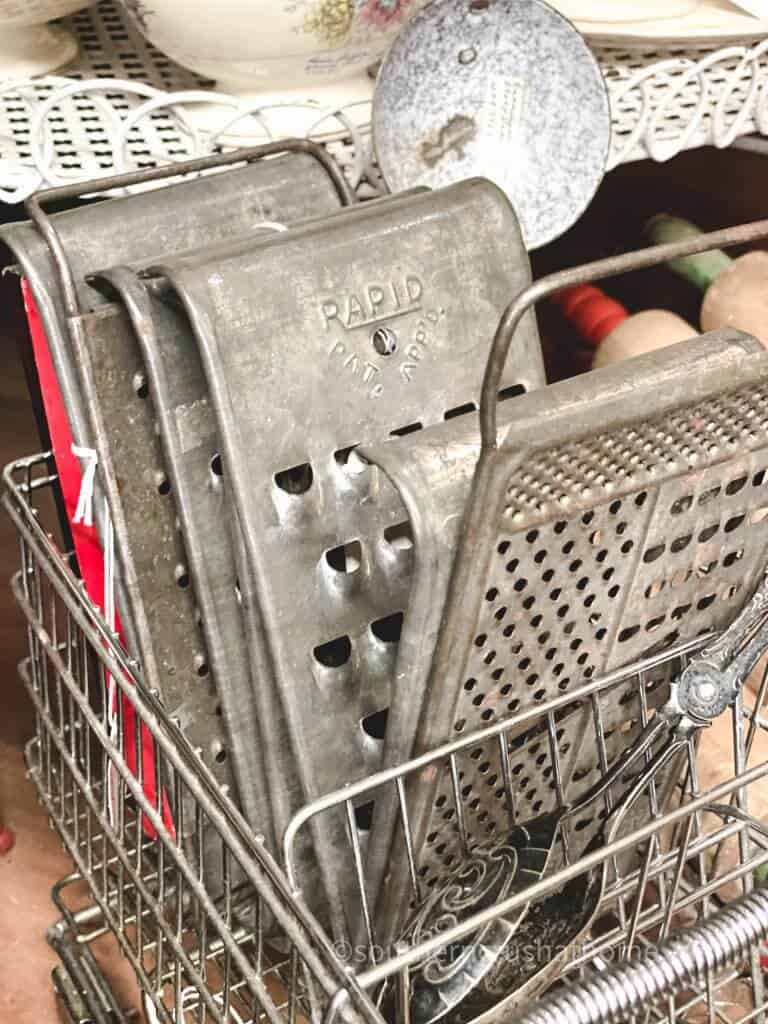 This. Red. Stool. Gets me every time. Although this one does not have the steps, it's a close sister to the stool I recently made over with my favorite buffalo check pattern HERE.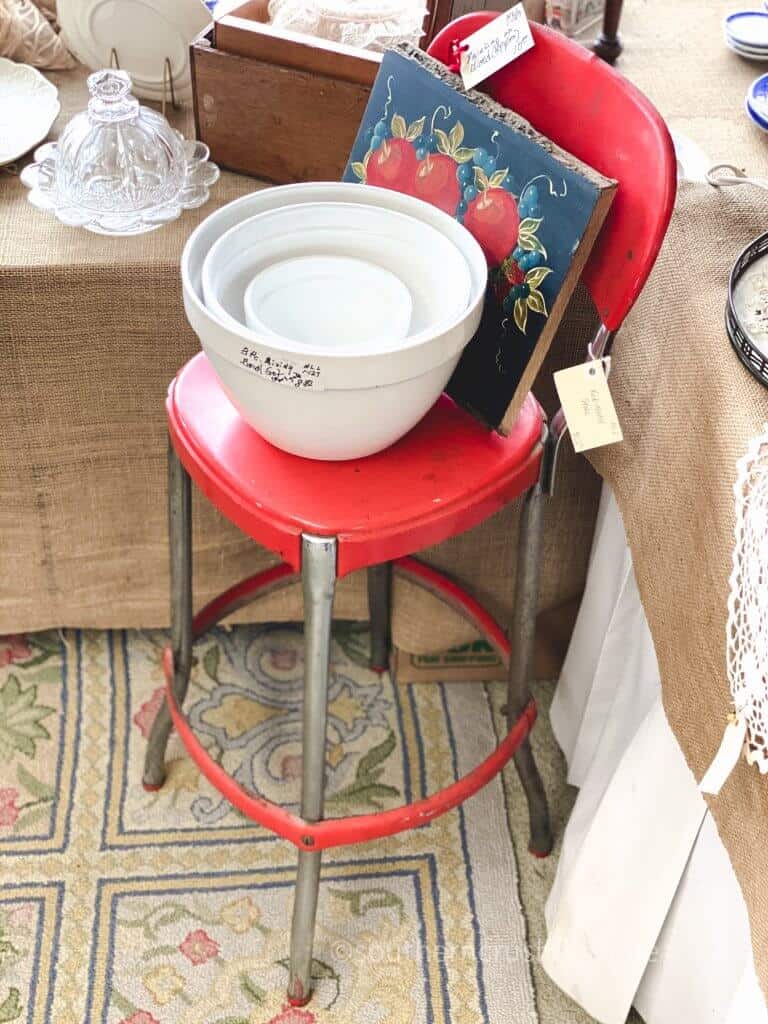 If you missed out on all the fun LIVE, watch the video below of the entire shopping trip!
When you find yourself near Carrollton, TX; you should put the The Finishing Touch Antique Mall on your list of stops while you're enjoying the downtown square!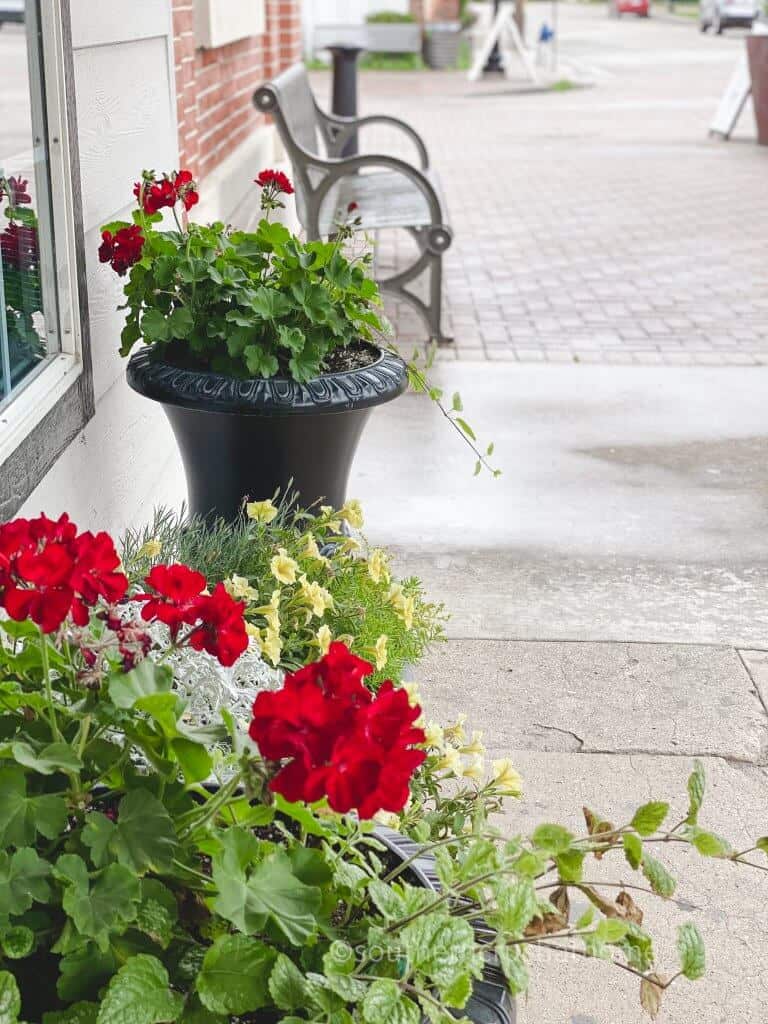 SIGN UP FOR MY SHOPPING EMAILS
If you love these weekly stories and seeing all the fun things I find on the road; you need to be getting my emails, friend! Each week I send out a couple of emails that include updates, crafts, shopping experiences and decor inspiration. Be sure to get yourself signed up below. I can't wait to meet you!