Vintage Market Days of Denton
If you loved my adventures at the Fall Vintage Market Days Event in Denton, you'll love this Spring trip I made recently! All of the same chippy, vintage and unique finds and fun! Be prepared to enjoy lots of fun pictures. This is a great overview of what you can expect out of your Vintage Market Days experience as well as some of my favorite vendors…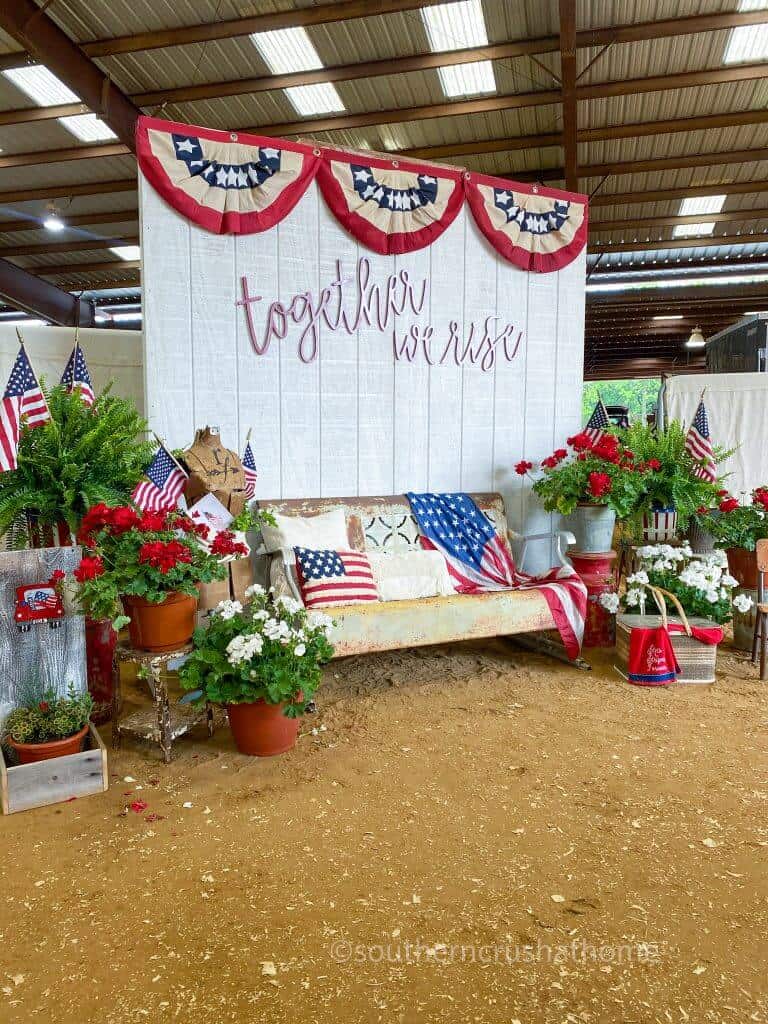 The entrance always hosts a photo backdrop decorated beautifully in a special theme. This time it was vintage Americana! I love that glider, so amazing!
favorite vendors of vintage market days
There were so many pretty things, it was super hard to narrow down to just these. Enjoy the virtual photo show of all the farmhouse finds and antique goodies.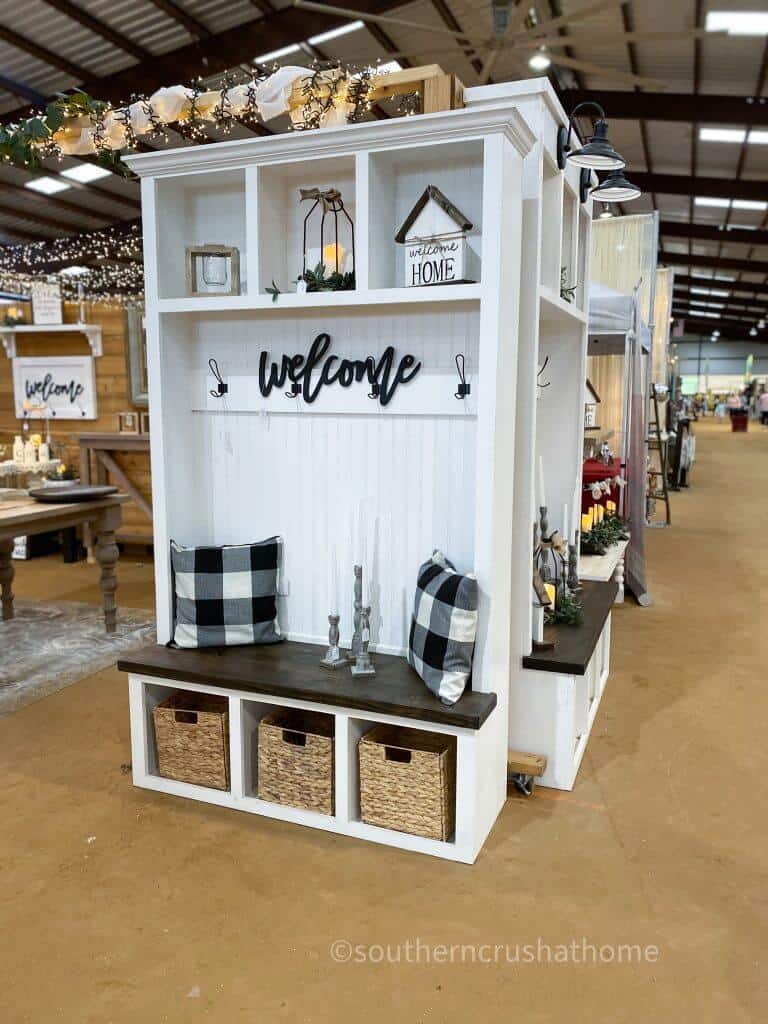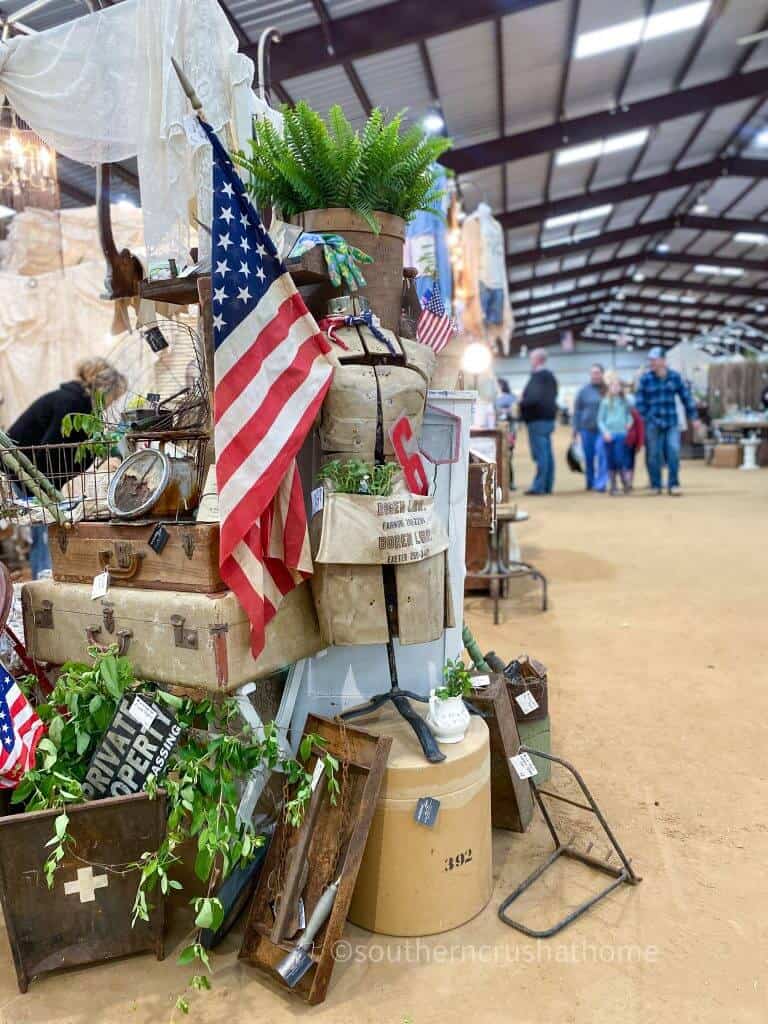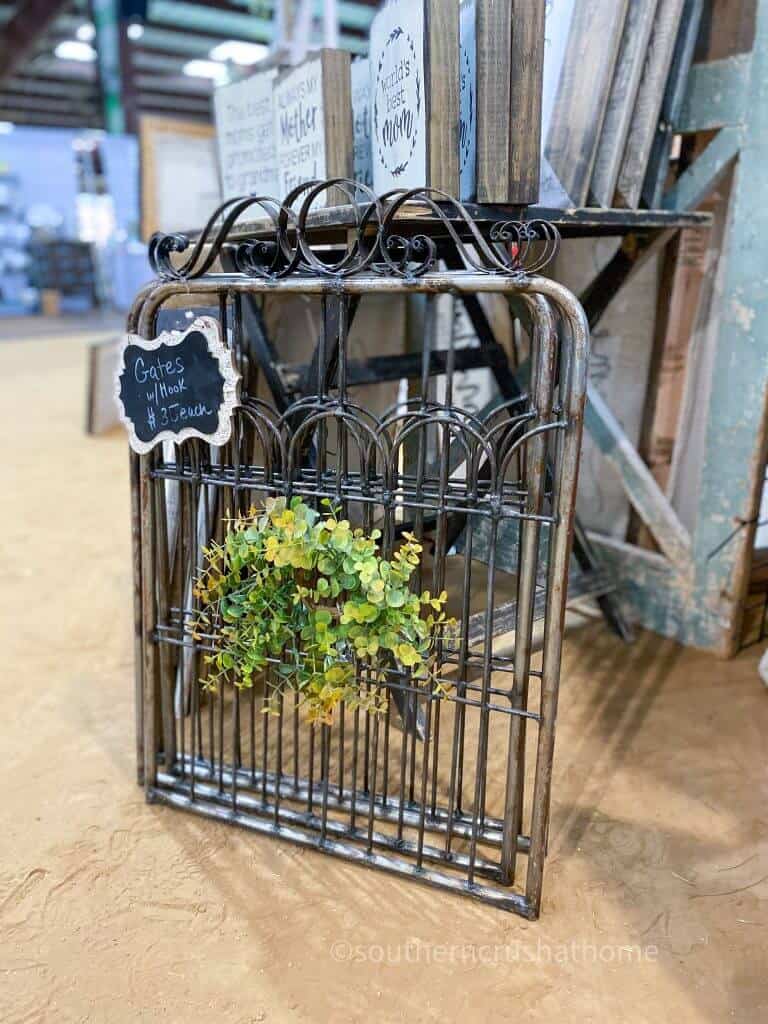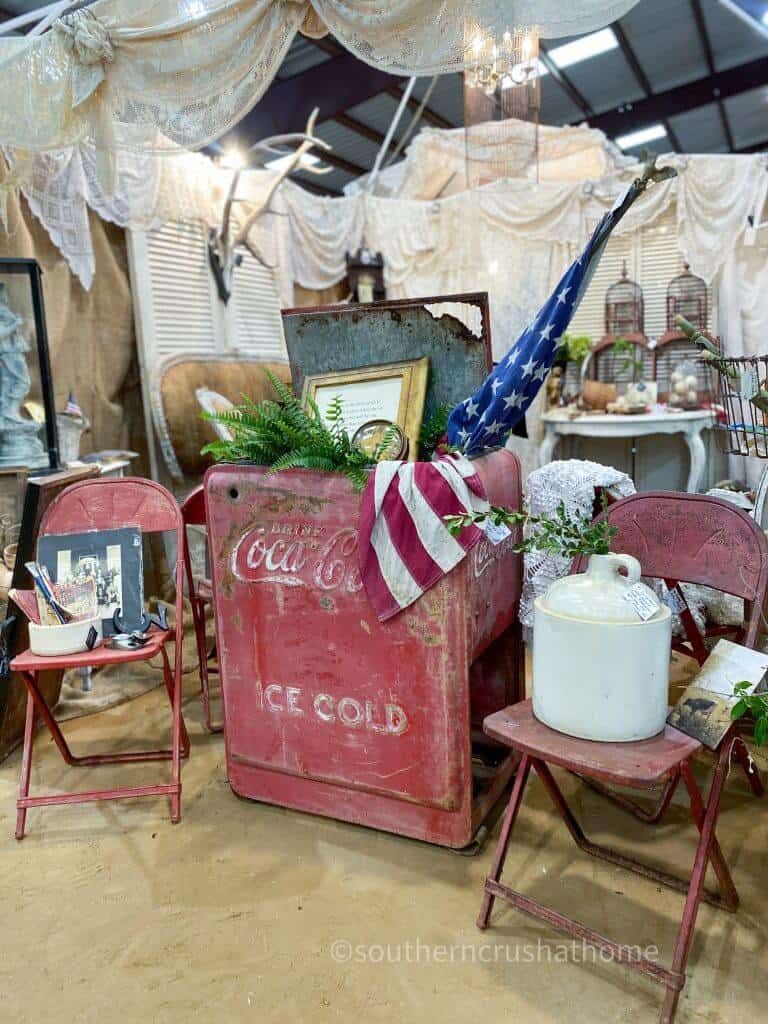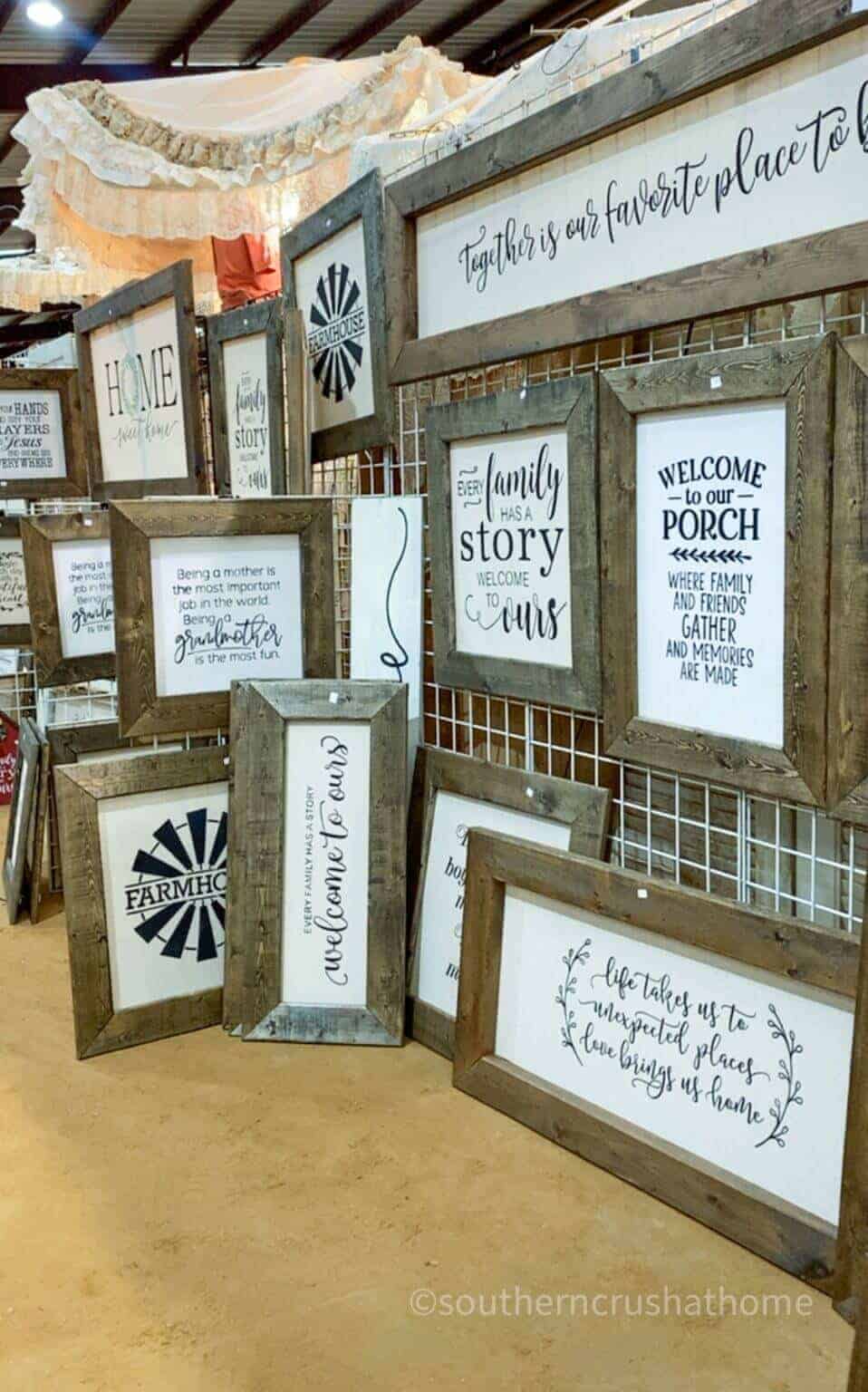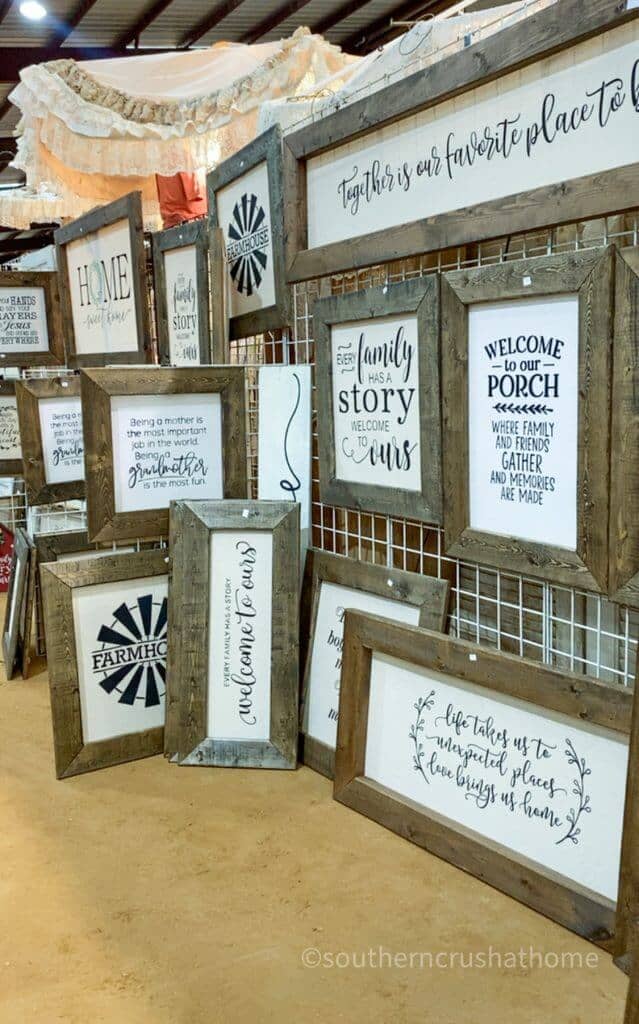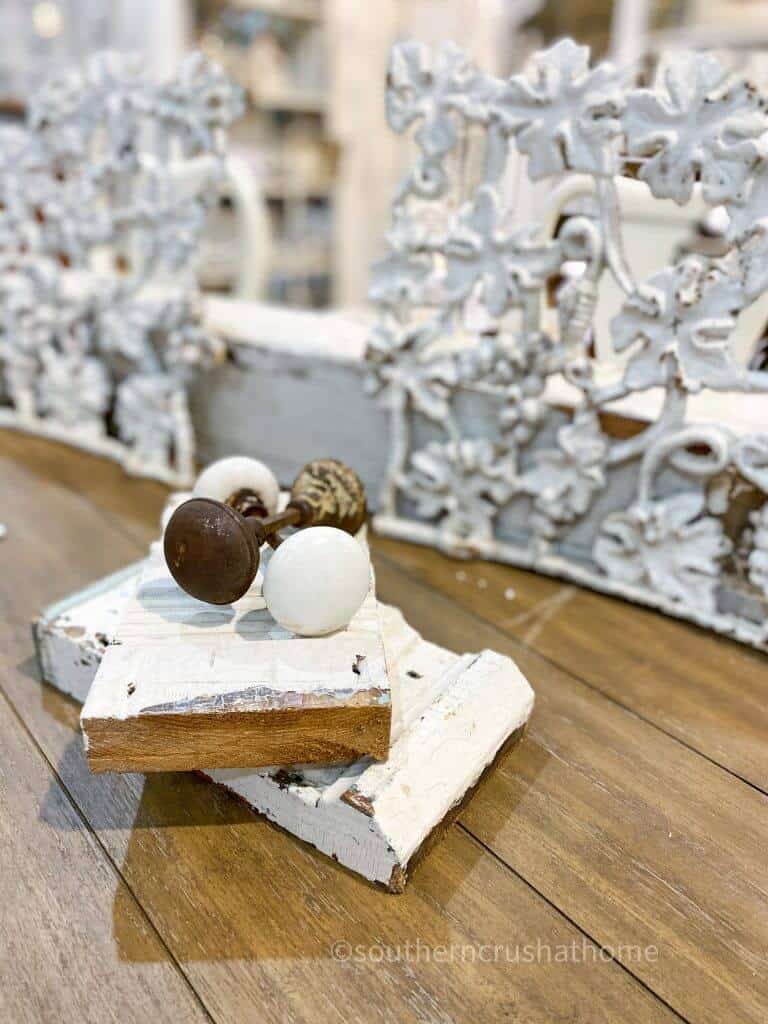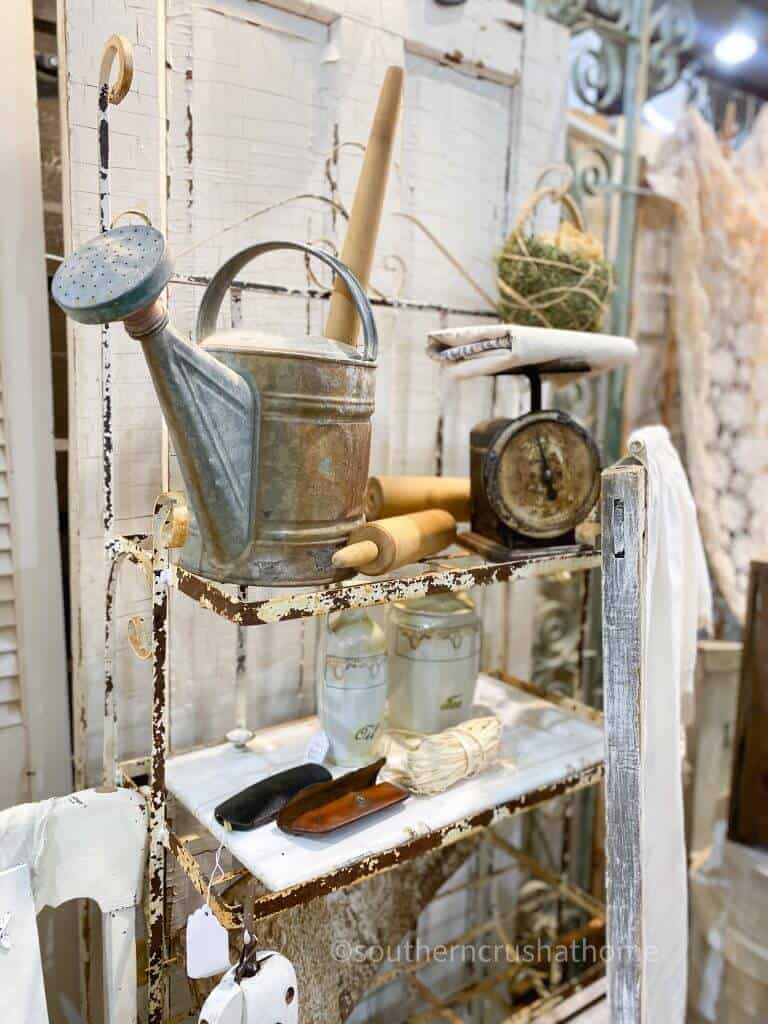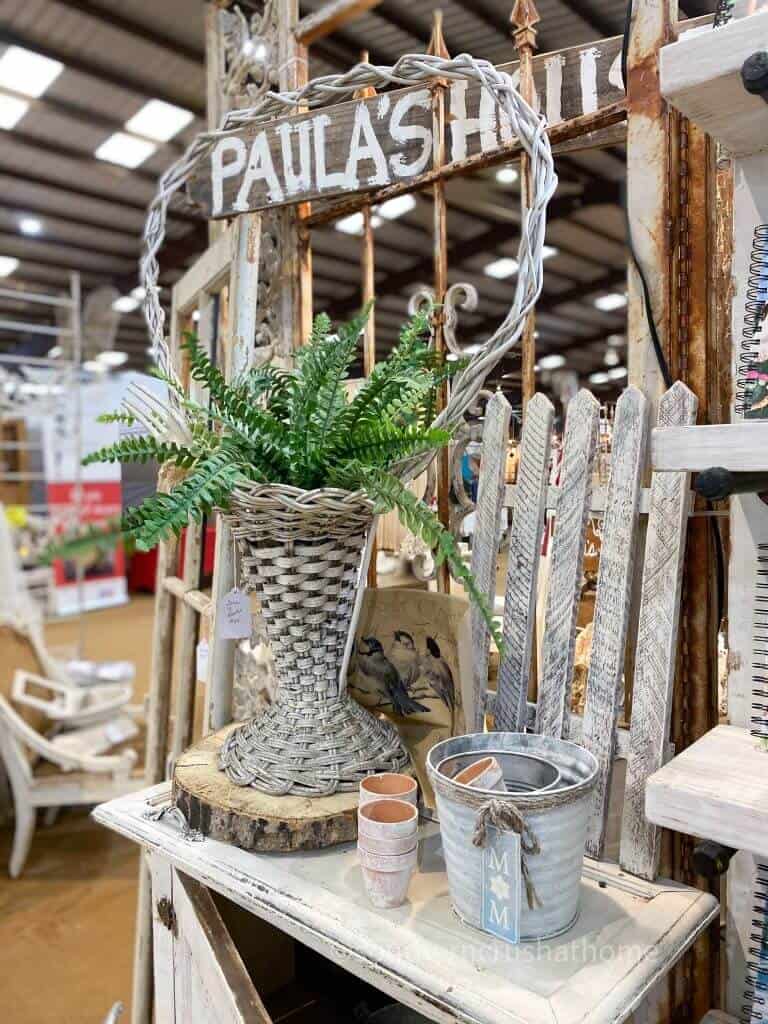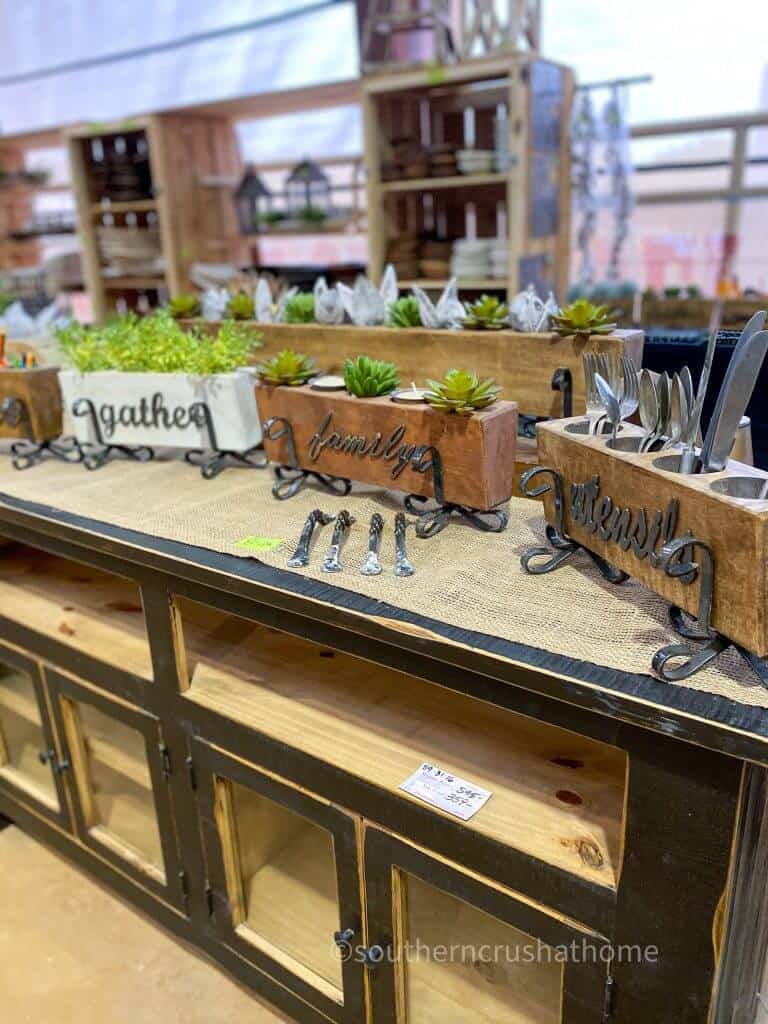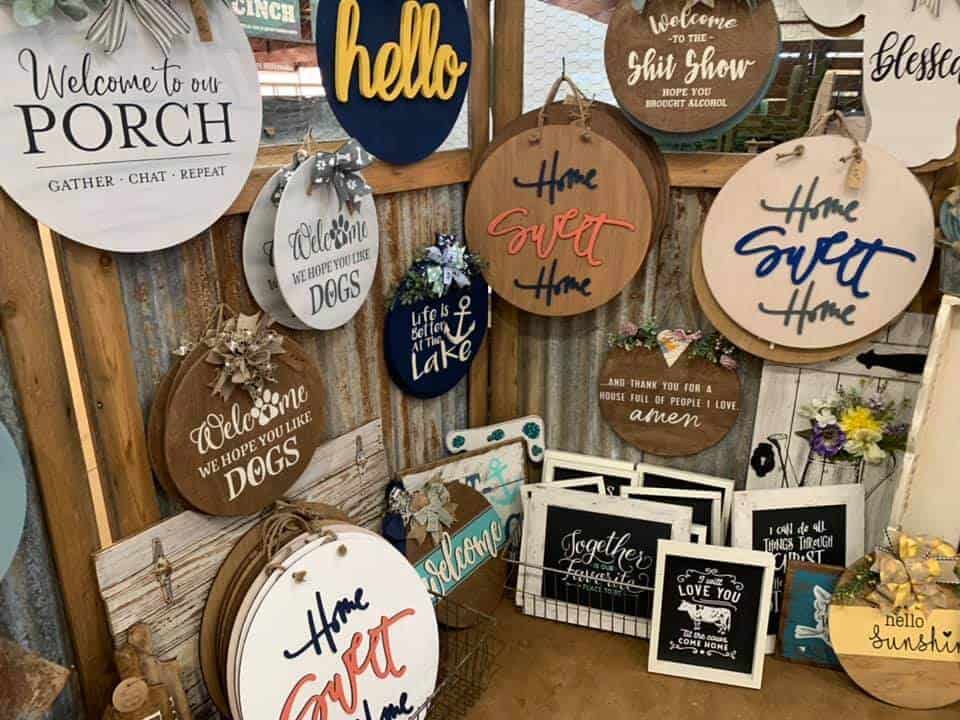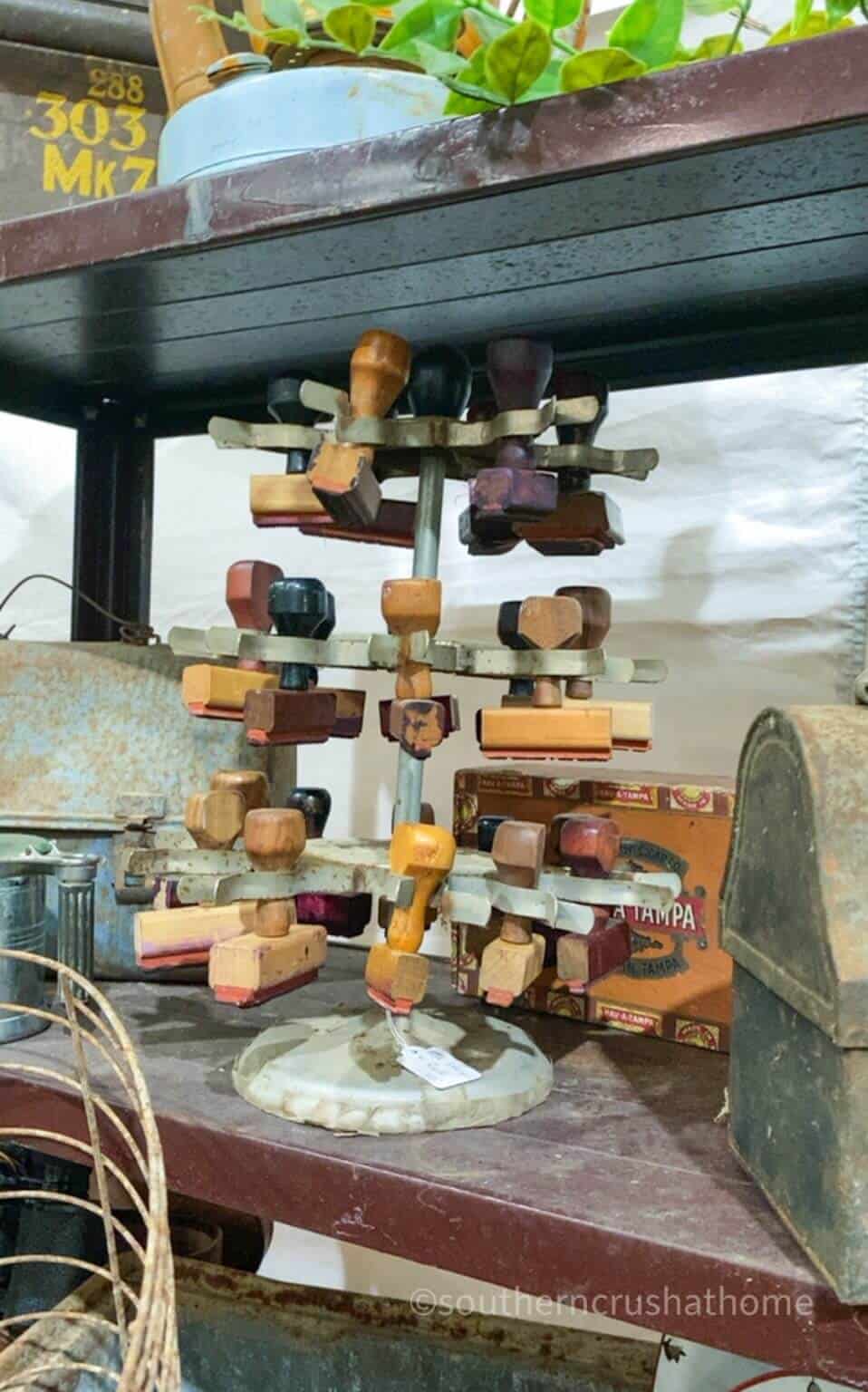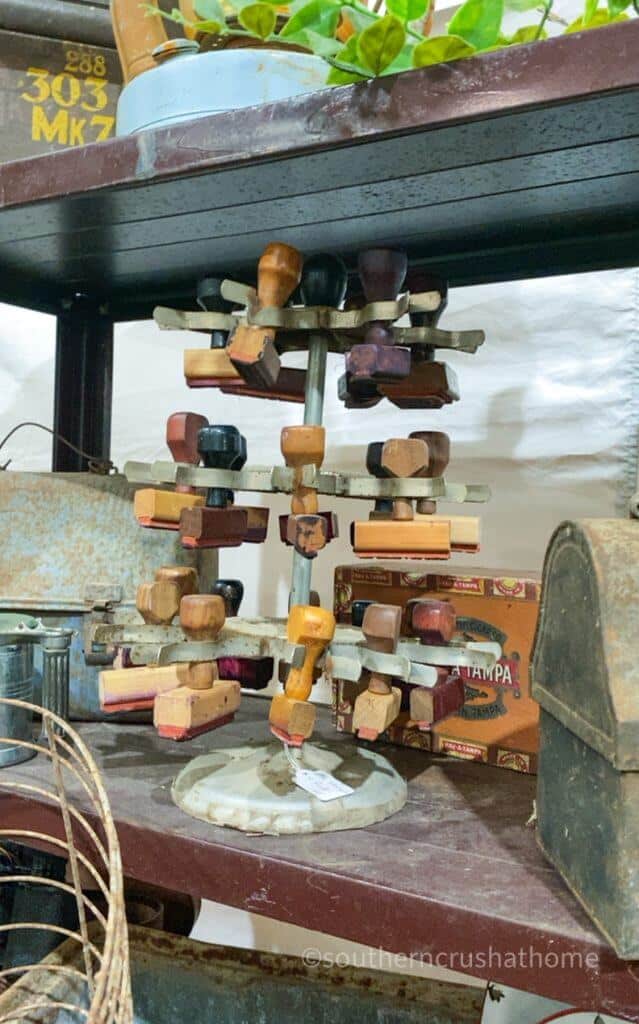 Additional amazing finds at vintage market days
These wer more fun things I found, but did not get a chance to meet the owners of the booths. If it's you, then please reach out to me and let me know so that I can shout you out! Everything was amazing!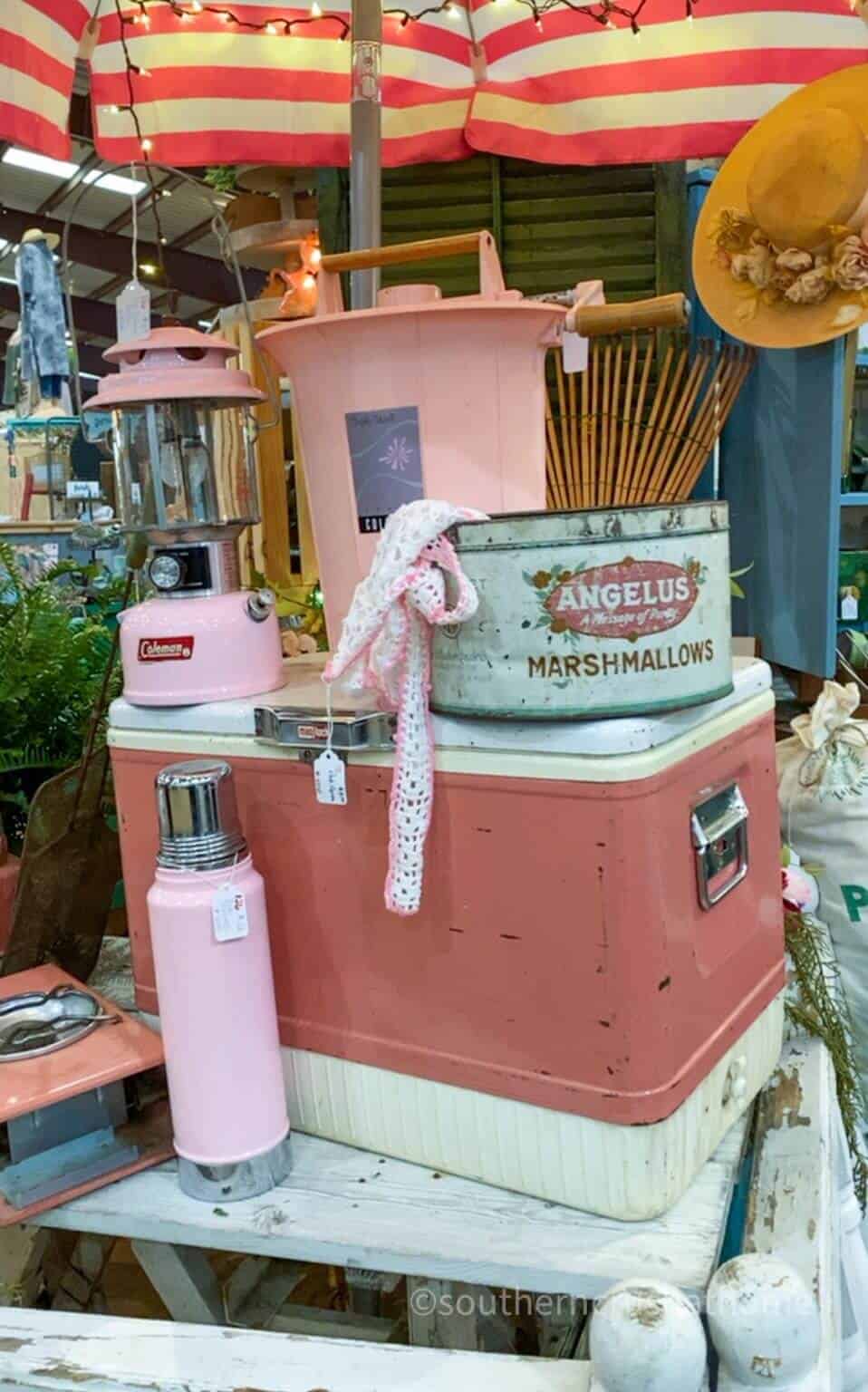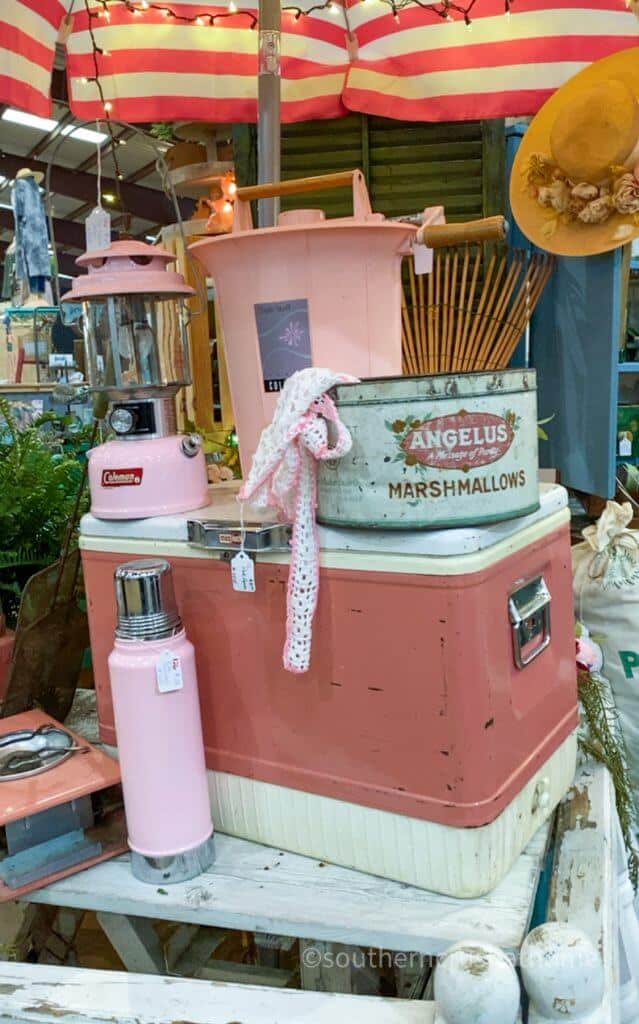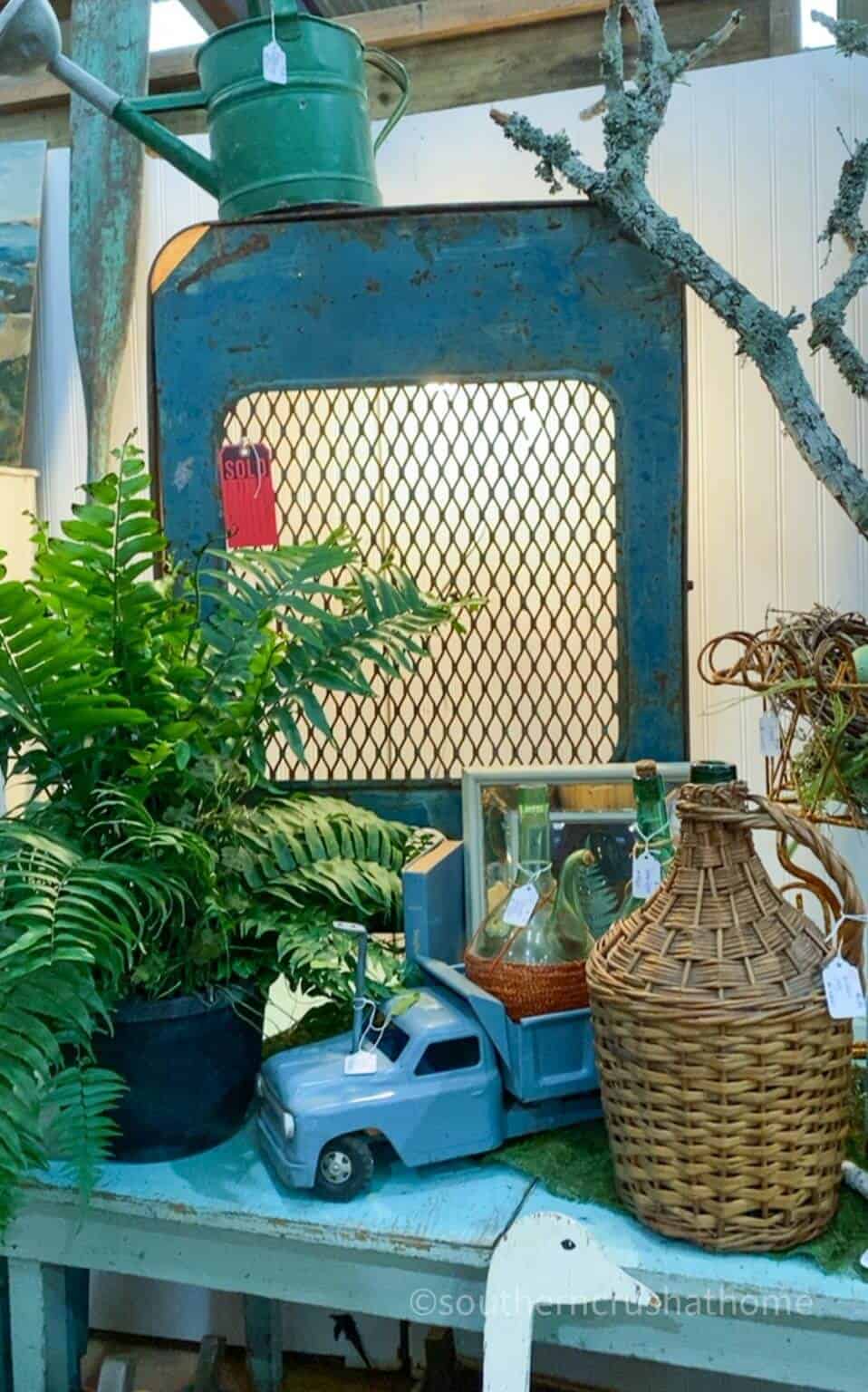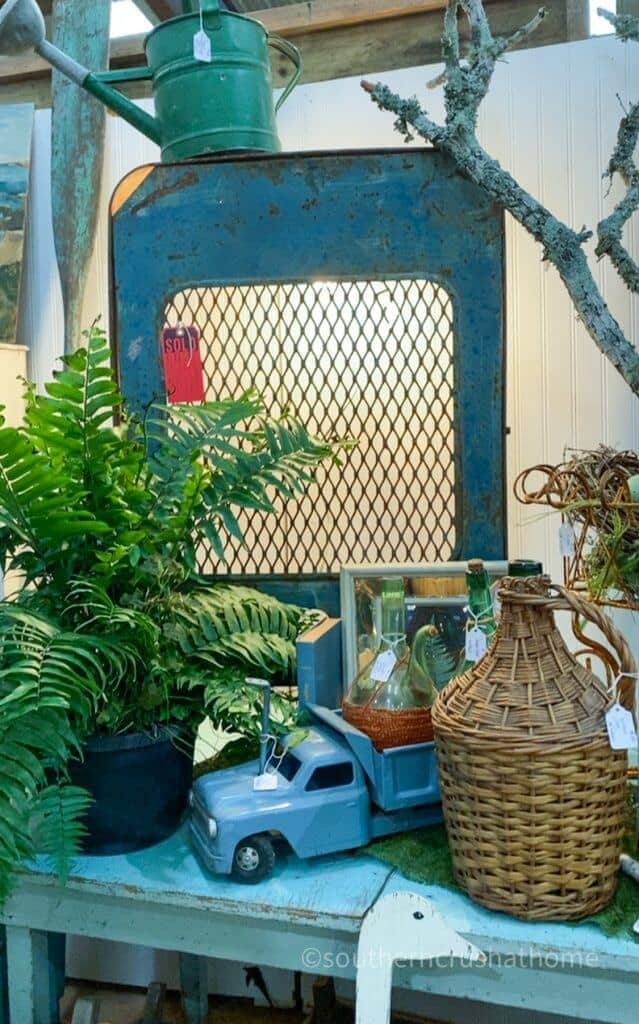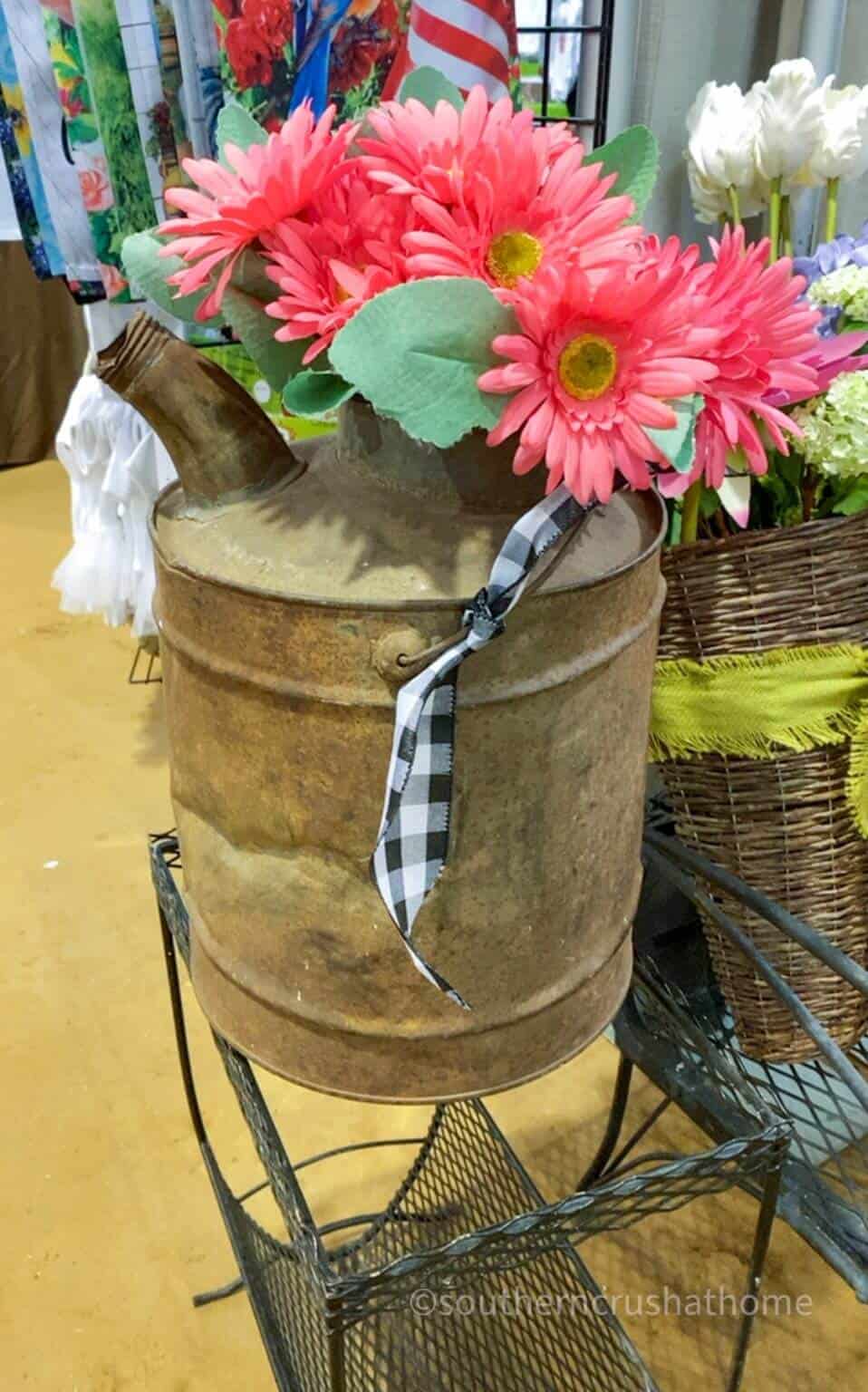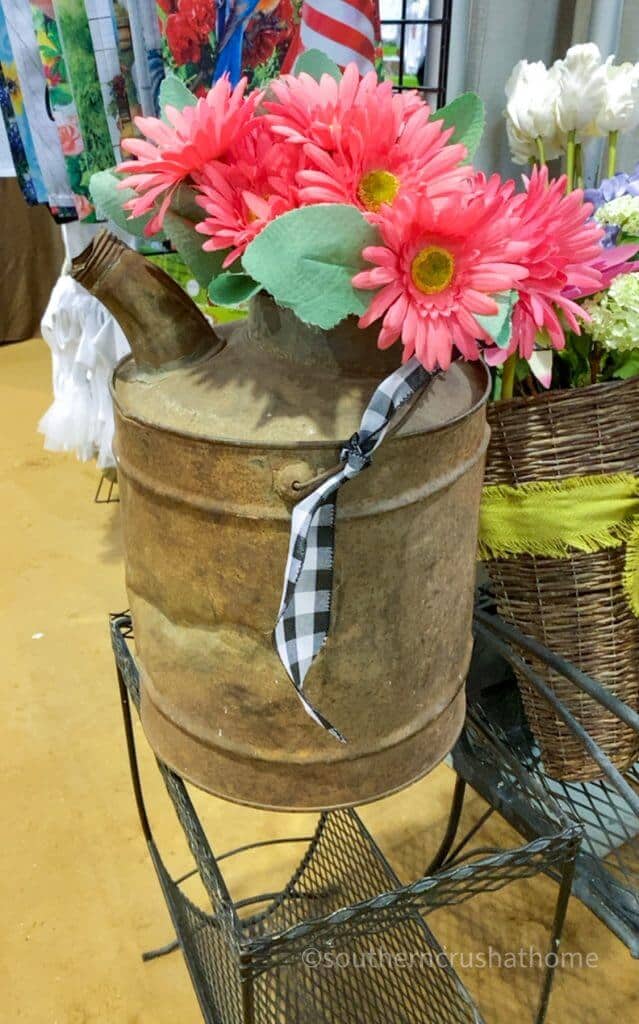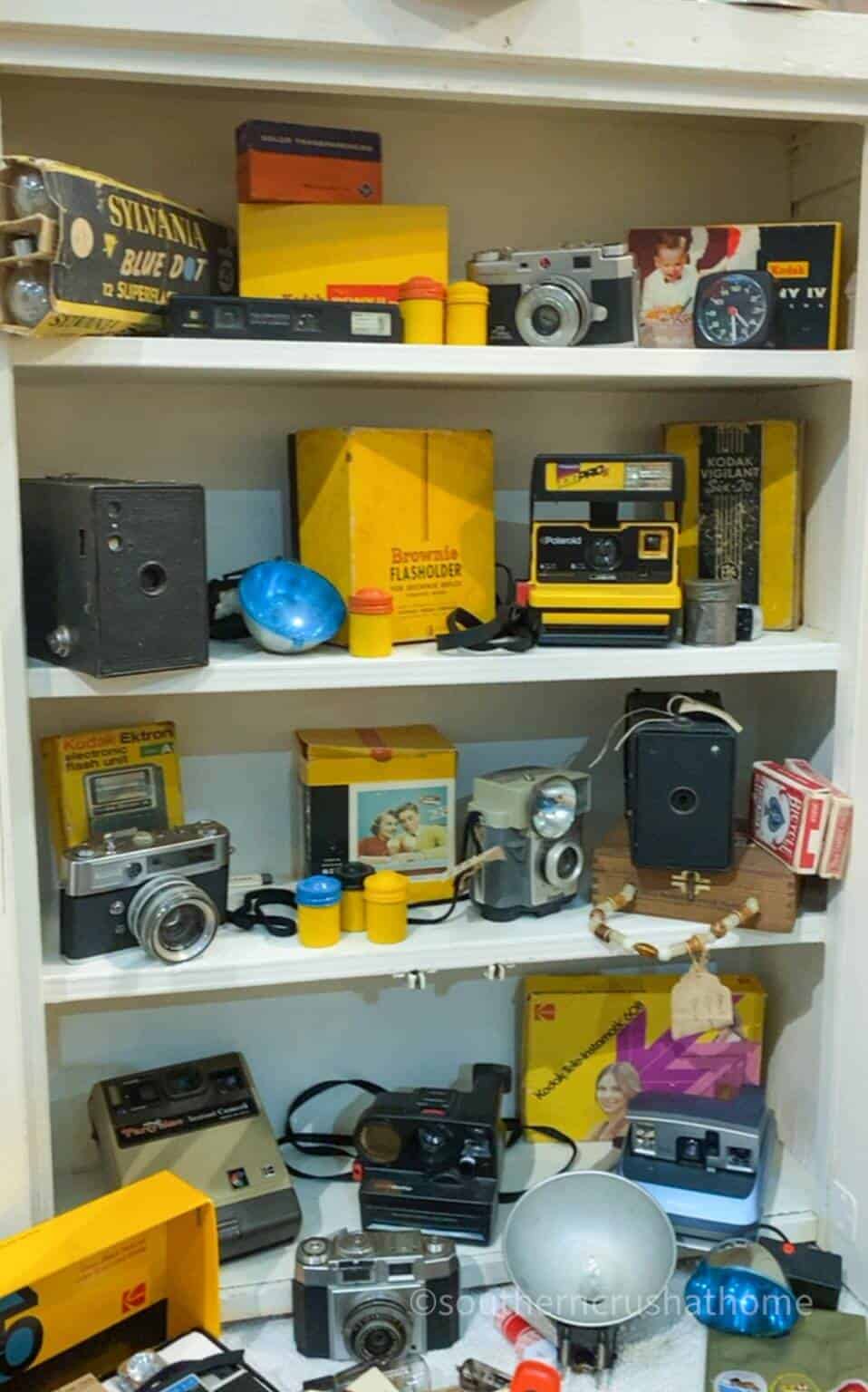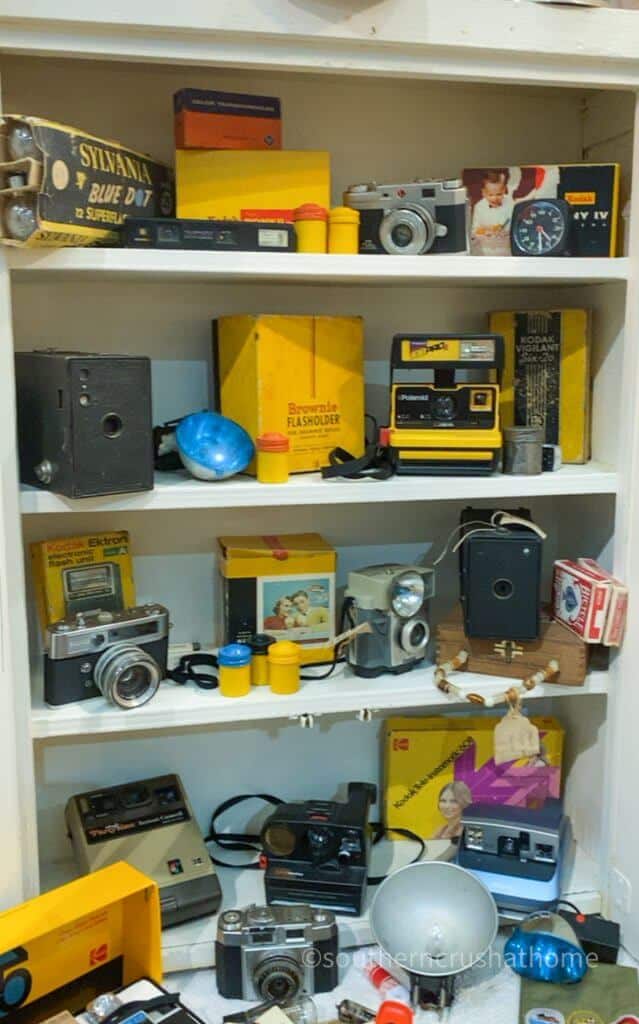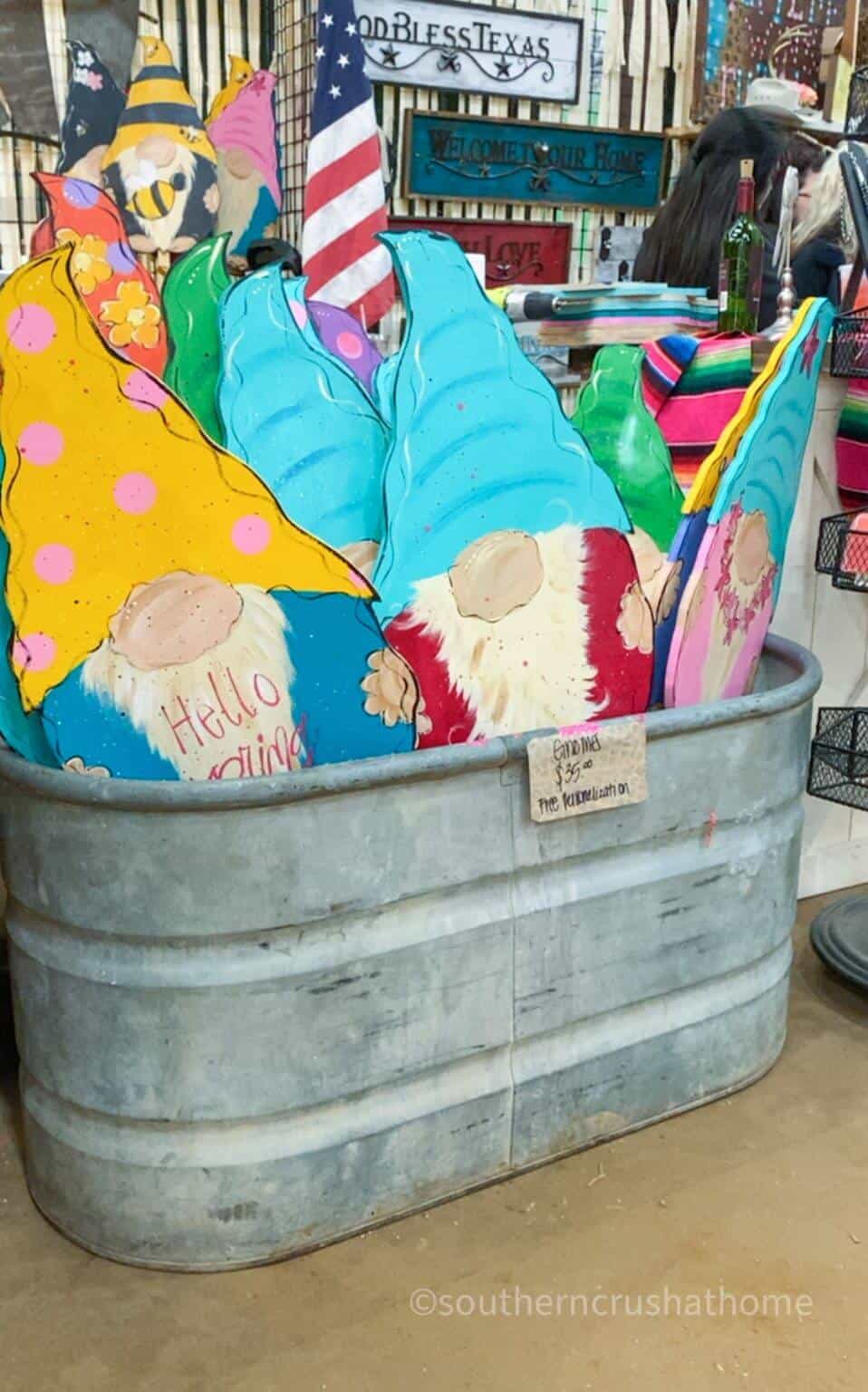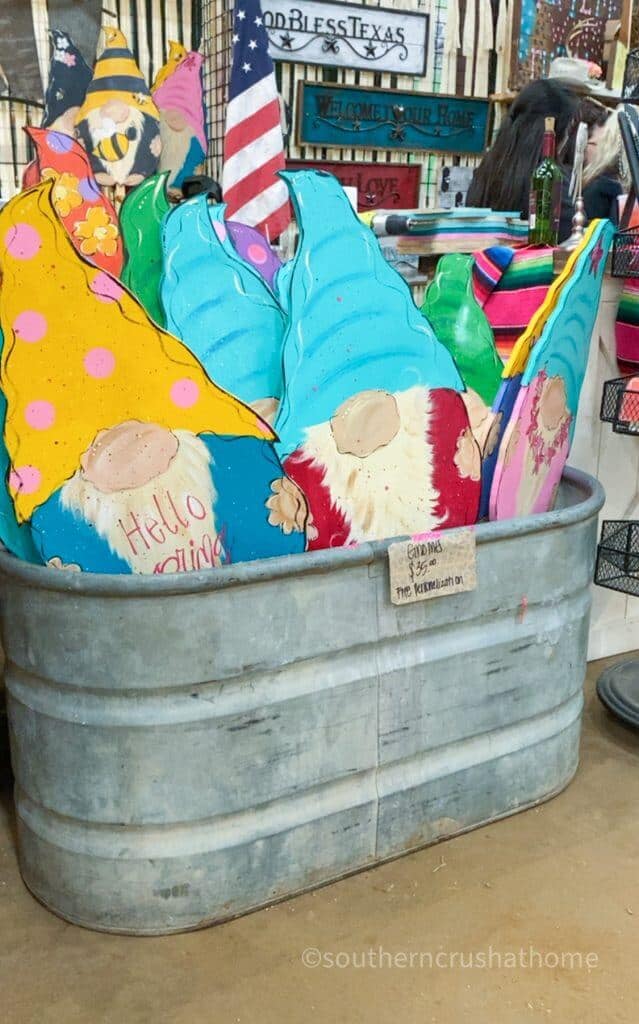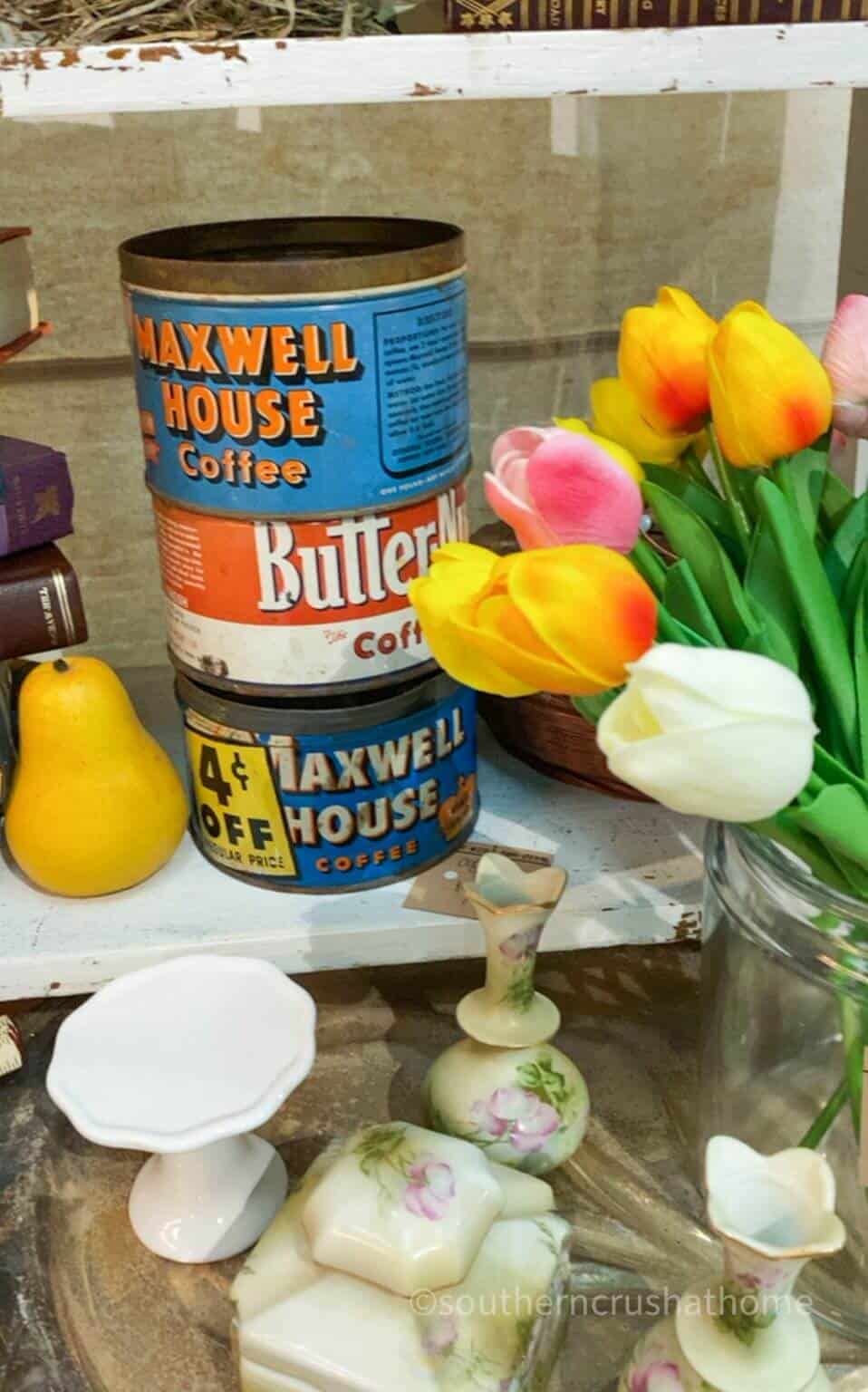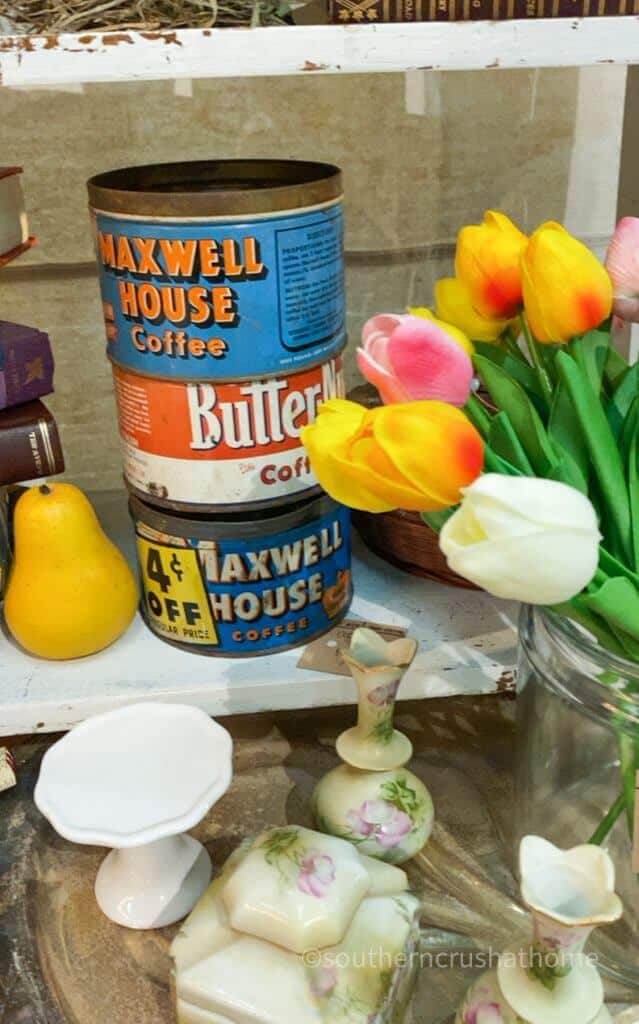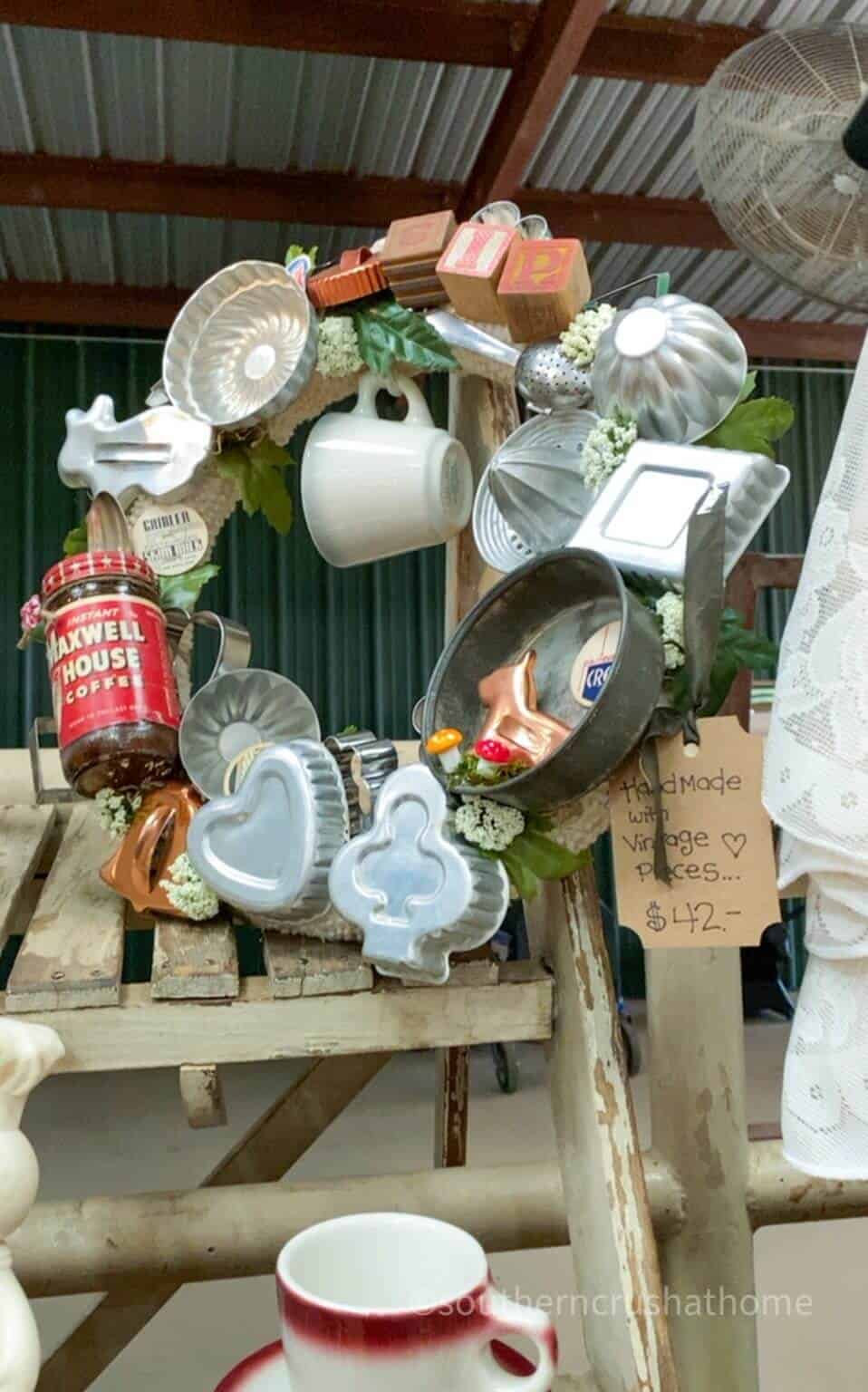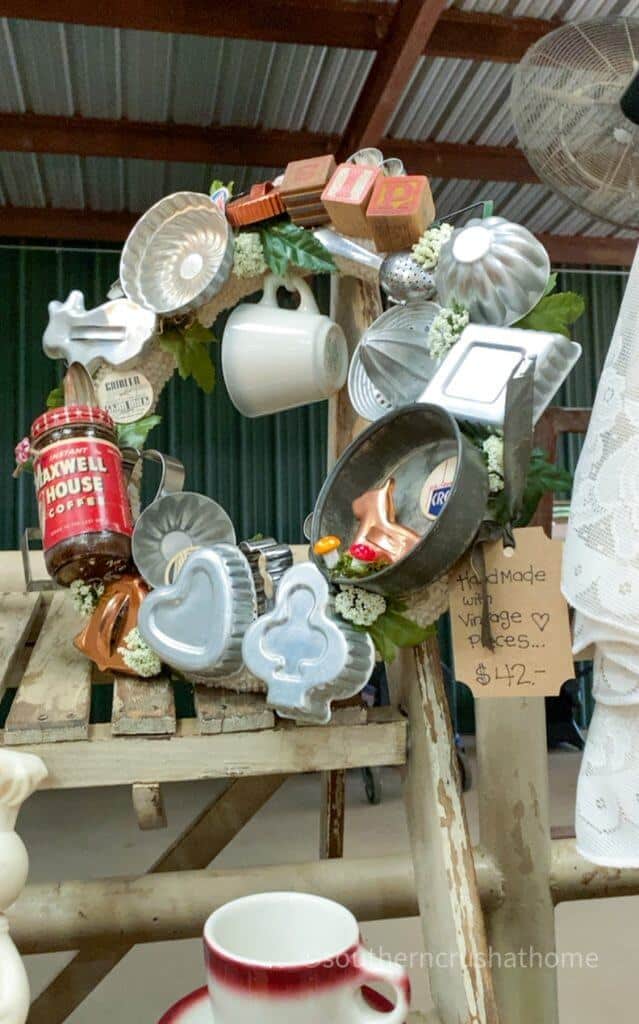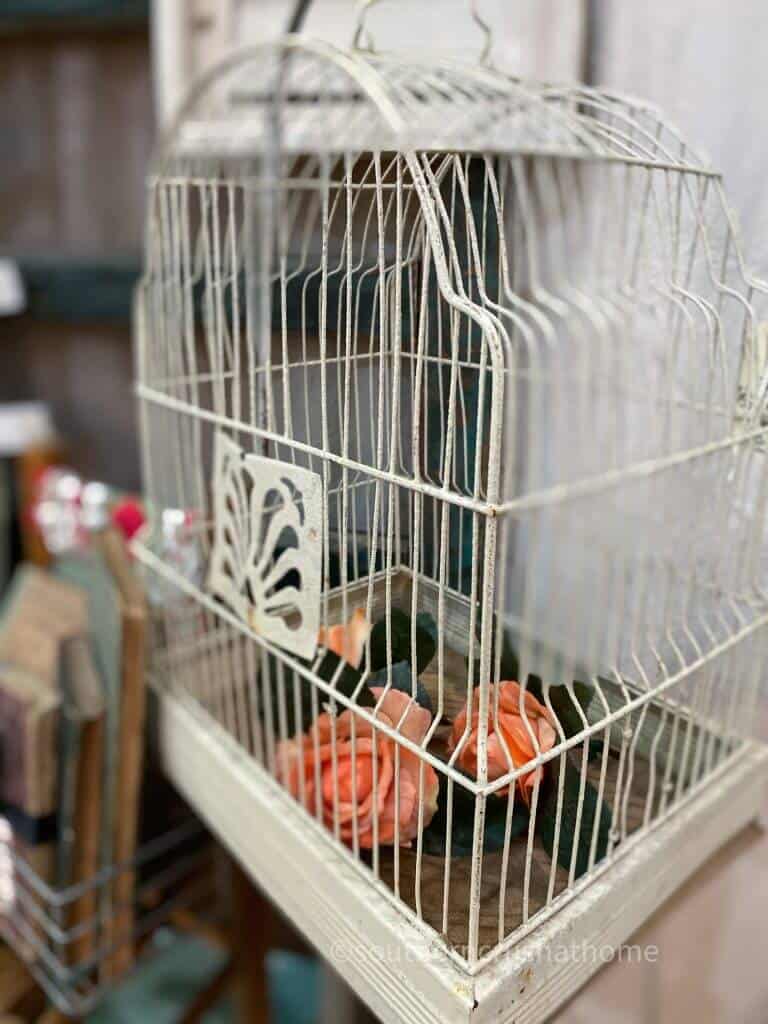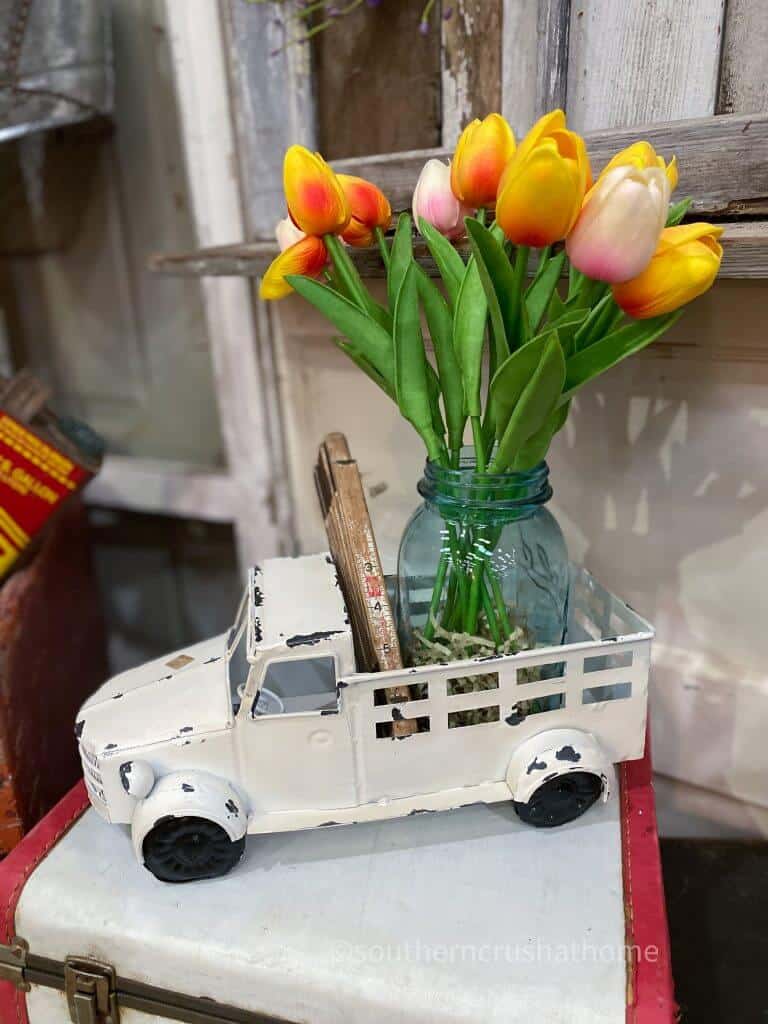 vintage market days of denton wrap up
It was a super rainy day outside; but as you can see, everything inside was dry and amazing! The mouth watering aroma of kettle popcorn followed me throughout the entire open barn venue as I shopped from booth to booth.
Everyone was super friendly. Each booth contained it's own unique set of talented artist's goods.
Next time you see a sign that says Vintage Market Days is coming to an area near you, put it on your calendar. You won't be disappointed, I promise!
If you love this kind of shopping, you need to be getting my emails, friend! Each week I send out a couple of emails that include updates, crafts, shopping experiences and decor inspiration. Be sure to get yourself signed up below. I can't wait to meet you!
>>Leave your thoughts below in the comments please… BTW— Life is short—Enjoy the mess!
**P.S. Please join us over on our
Facebook Page
to see more fun shopping trips "Live". If you missed my trip to Magnolia, check it out
HERE.