How To Make A DIY Wooden Flower Reed Diffuser
Learn how to make a DIY Wooden Flower Reed Diffuser. It's a great way to add a handmade touch to your home. You can add your favorite essential oils to really personalize it. Keep reading to learn how you can make your own flower reed diffuser.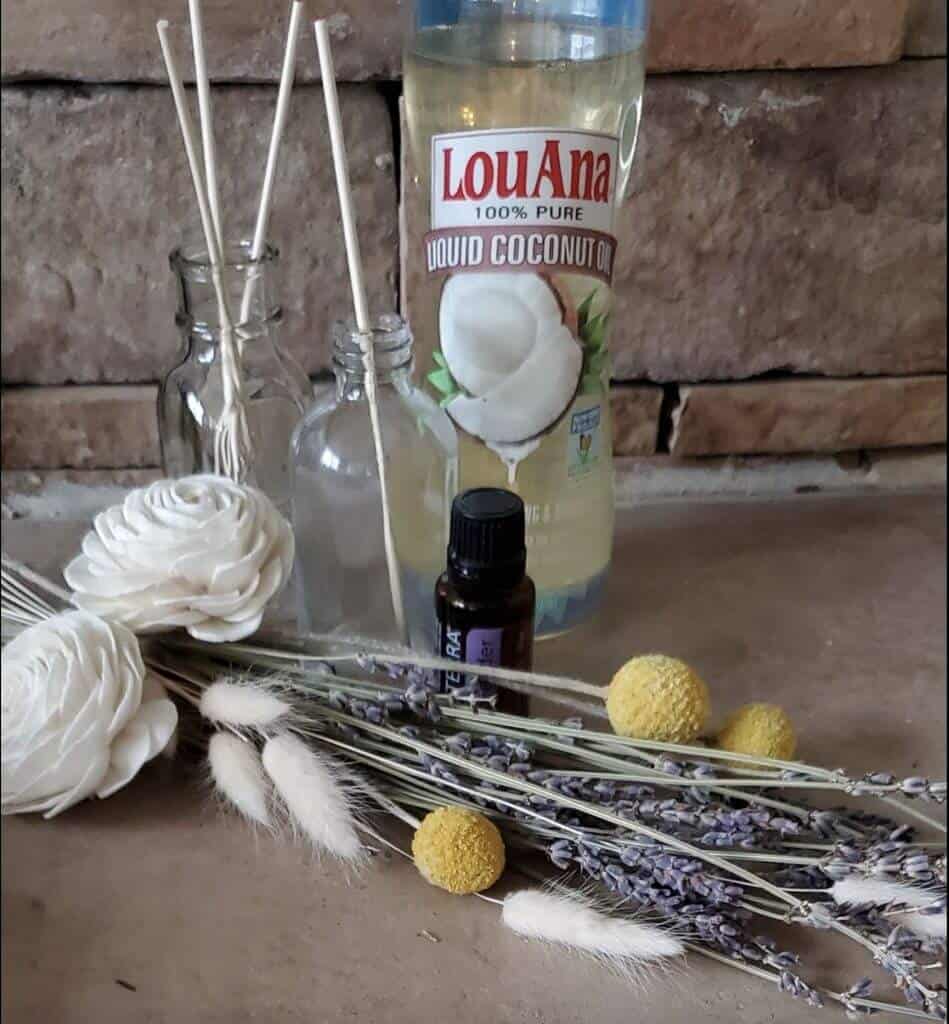 SUPPLIES NEEDED FOR DIY Wooden Flower Reed Diffuser
Glass jars
Carrier oil
Assorted dried florals
Scissors or wire cutters
Measuring cup
HOW TO MAKE THE DIY Reed diffuser
COMPLETE STEP BY STEP VIDEO TUTORIAL IS INSIDE SOUTHERN CRUSH CREATIVE CLUB VIP MEMBERSHIP HERE.
This project was crafted by Celebrity Crafter: Sally Azzato
Celebrity Crafter's Page: Wooden Flower Creations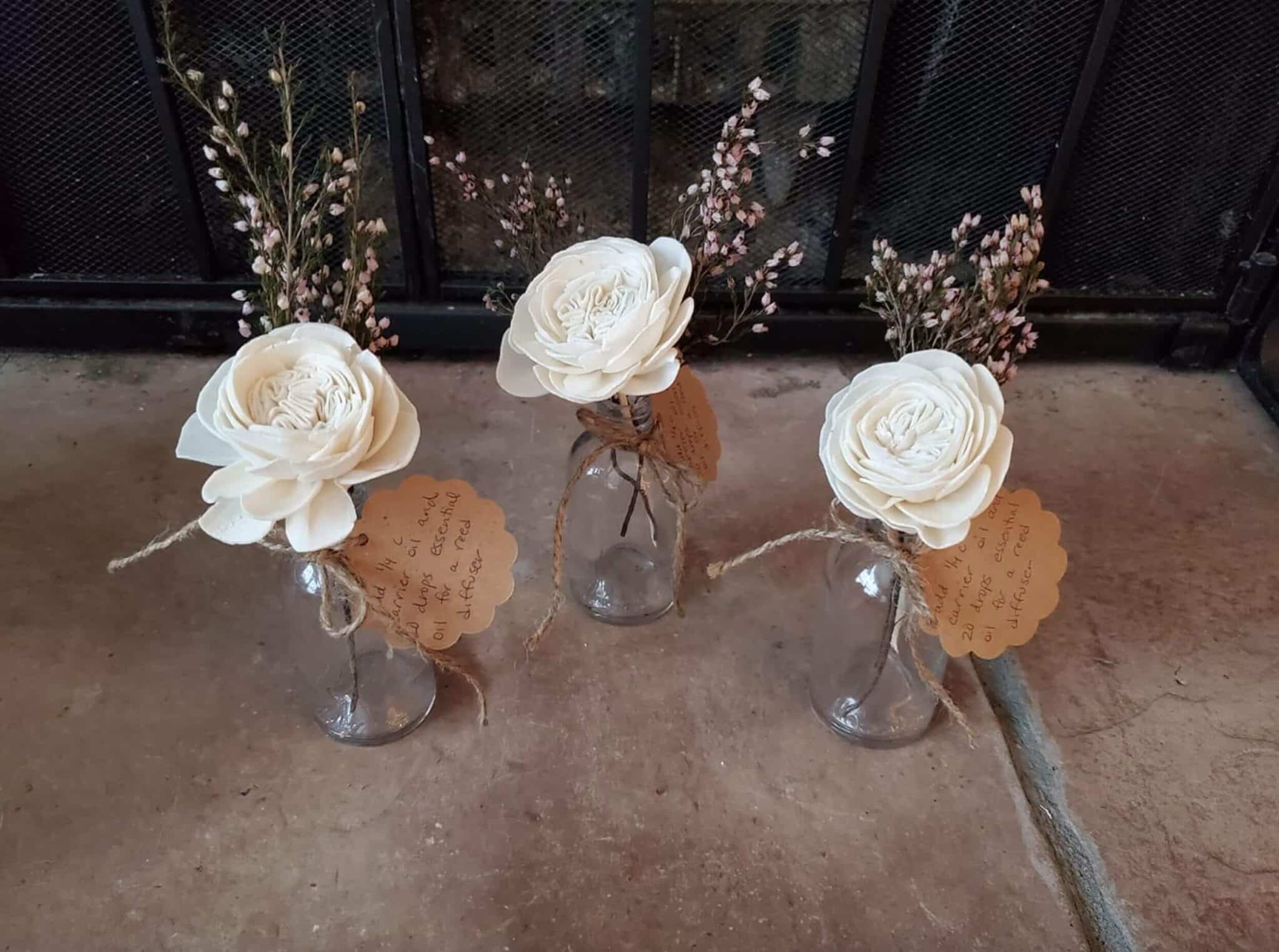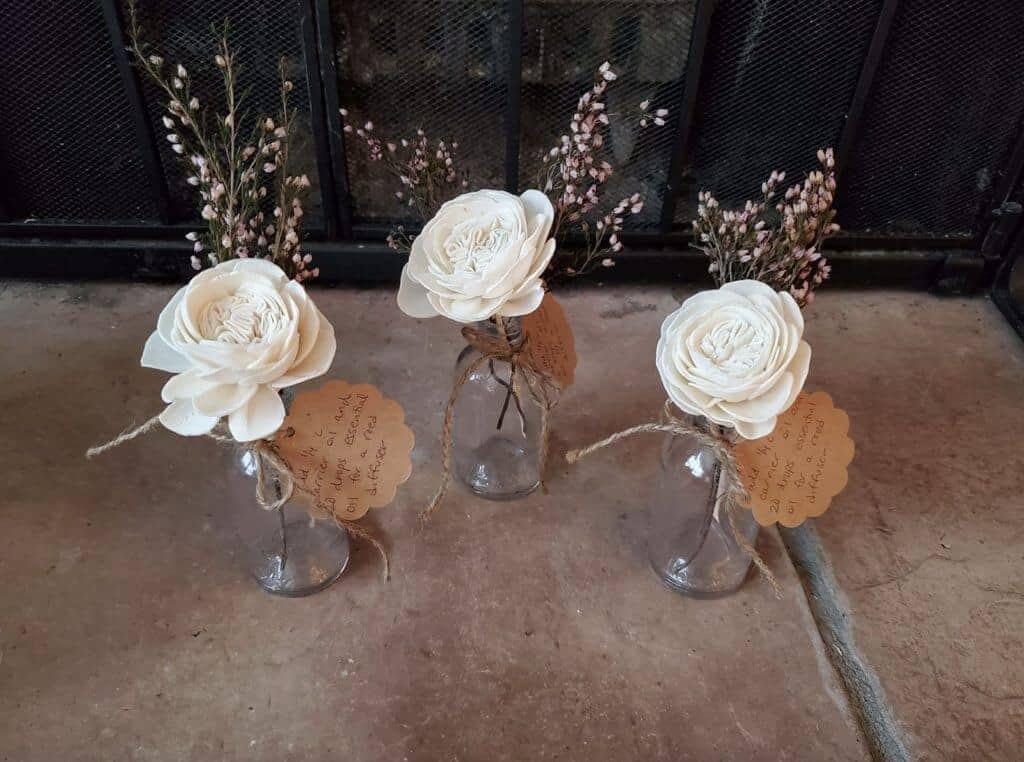 WHERE CAN I FIND FAUX flowers
One of the most important components of this craft is to find pretty wooden flowers to add to the glass vases. If you are not sure where to find those, here are a few ideas.
Amazon – you can find anything, including wooden flowers here.
Local craft store – especially in the floral sections.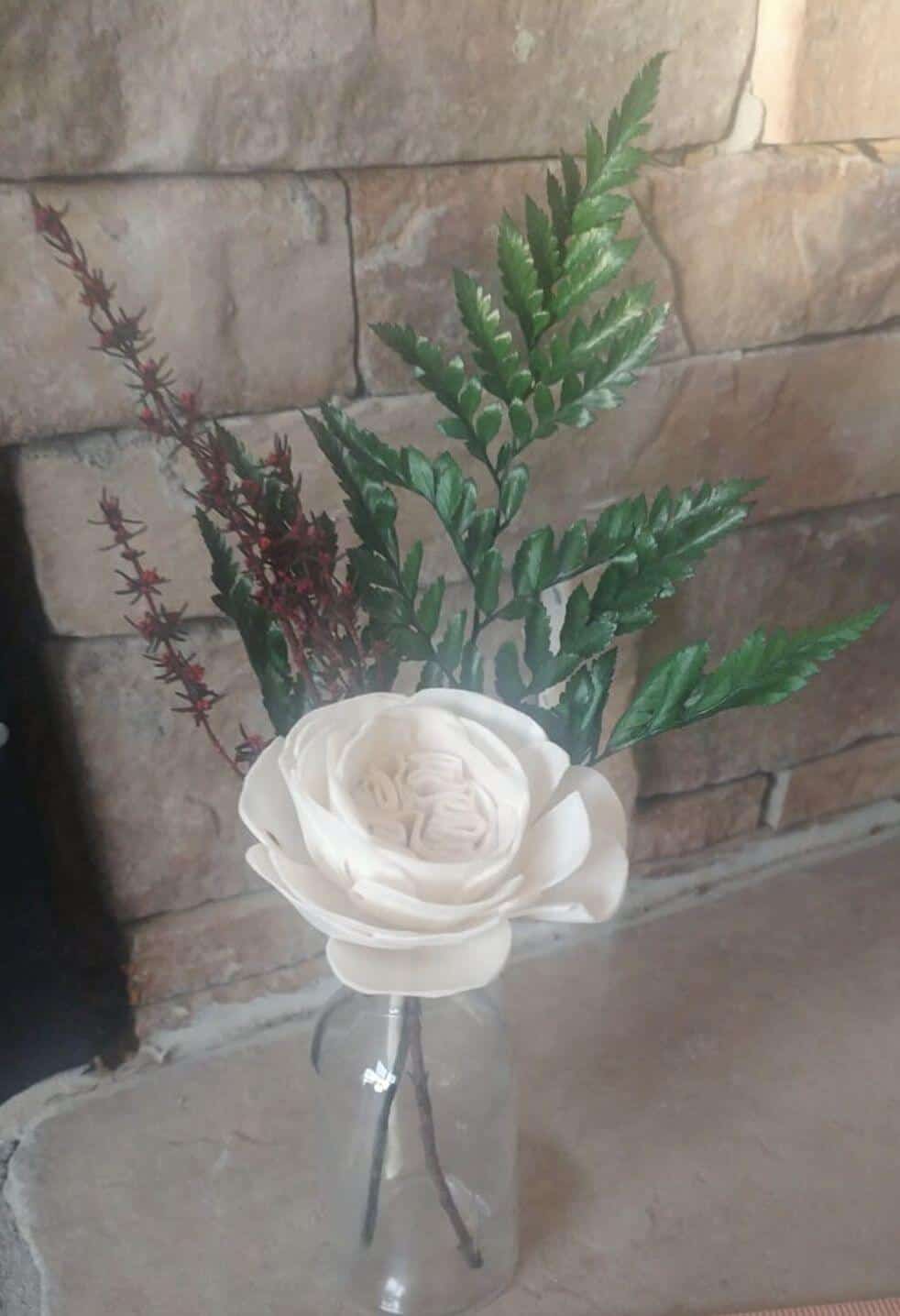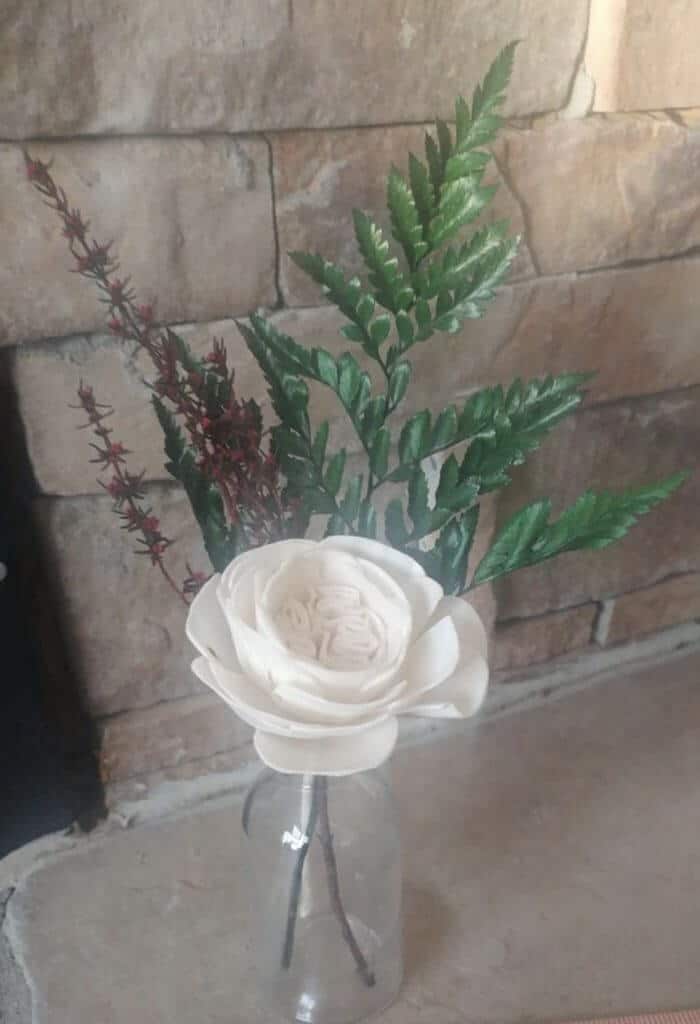 WHERE CAN I DISPLAY MY DIY wooden flower reed diffuser
Once you make this fun project, you can display your beautiful new reed diffuser in any room of your house. Here are a few spots you can place this diffuser:
bookshelves
console table
fireplace mantle
desk
picture ledge
kitchen counter
laundry room
bathroom
office
OTHER FUN CRAFTS TO TRY: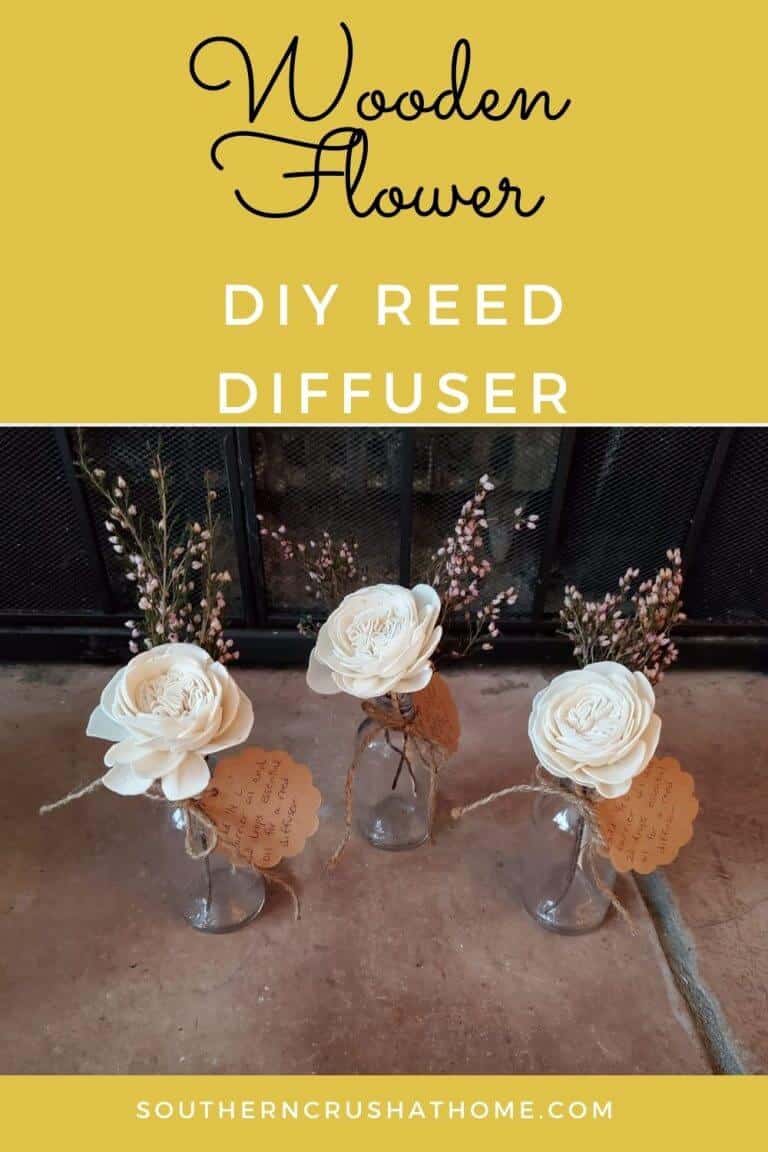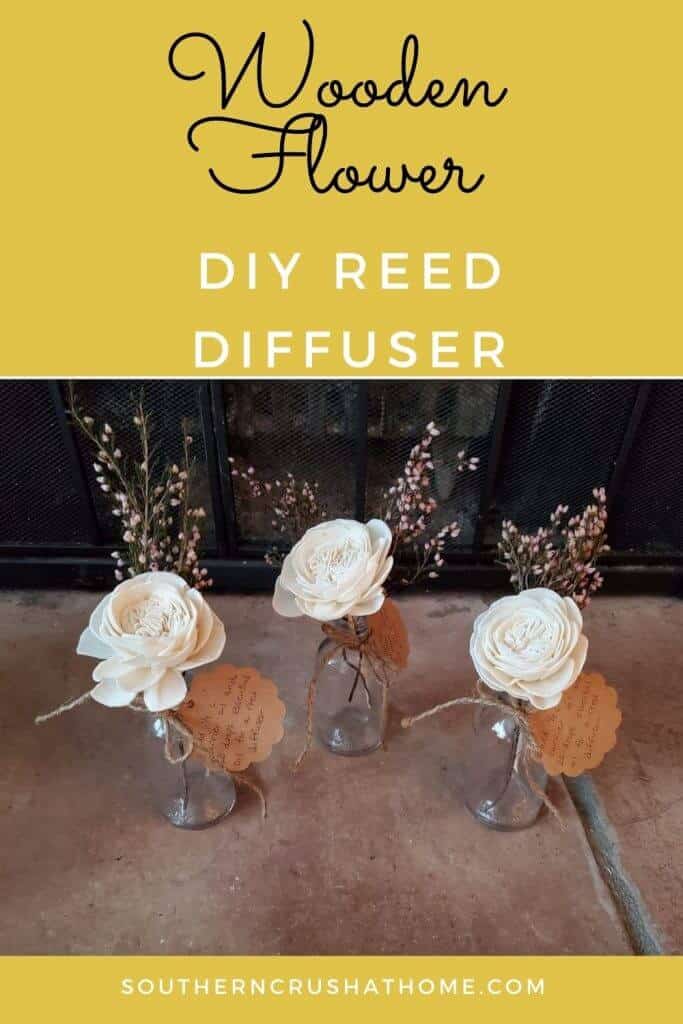 >>BE SURE TO PIN THIS FOR LATER!<<
If you love this craft, consider joining us inside Southern Crush Creative Club VIP! In the meantime, if you love this kind of DIY idea, you need to be getting my emails, friend! Each week I send out a couple of emails that include updates, crafts, shopping experiences, and decor inspiration. Be sure to get yourself signed up below. I can't wait to meet you!
There are so many ways you can decorate with this DIY wooden reed diffuser! I can't wait to see how yours turns out.
>>>Leave your thoughts below in the comments please…