How To Make A DIY Shiplap Sign
Make a beautiful DIY Shiplap Sign that will look gorgeous hanging inside your home, or outside. You can add your favorite flowers and paint the shiplap in your favorite color. Make one of your own quickly and easily!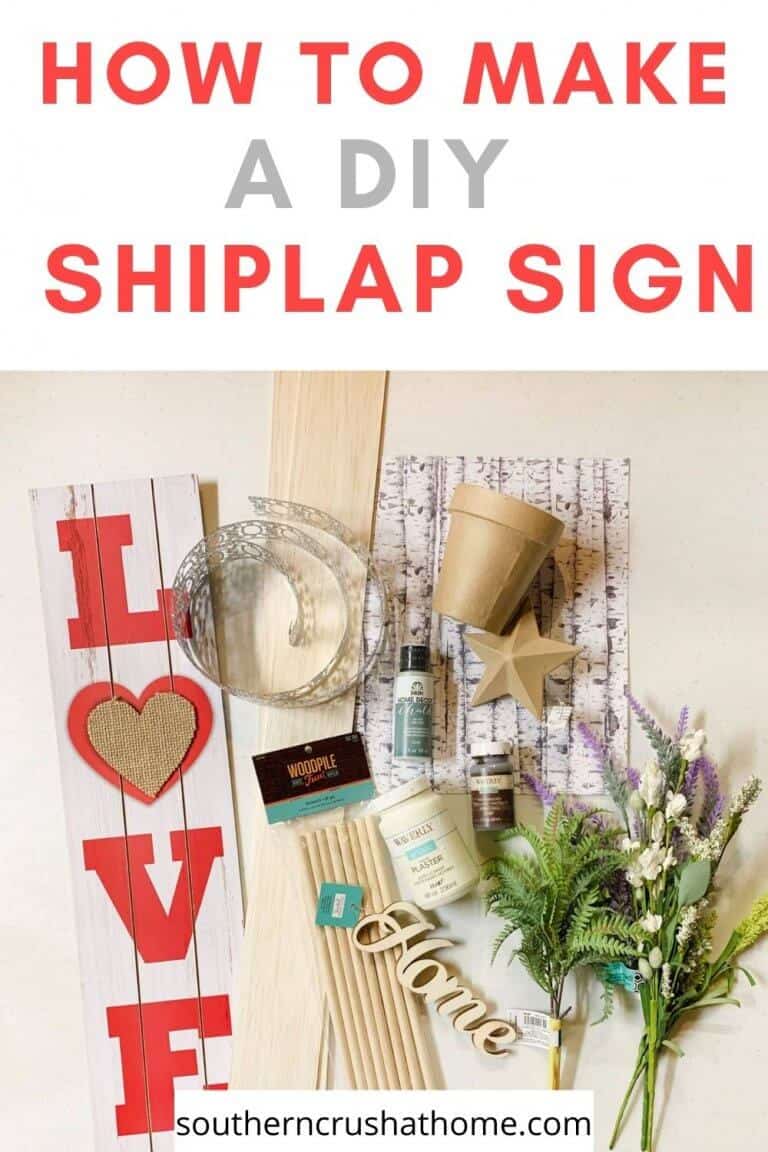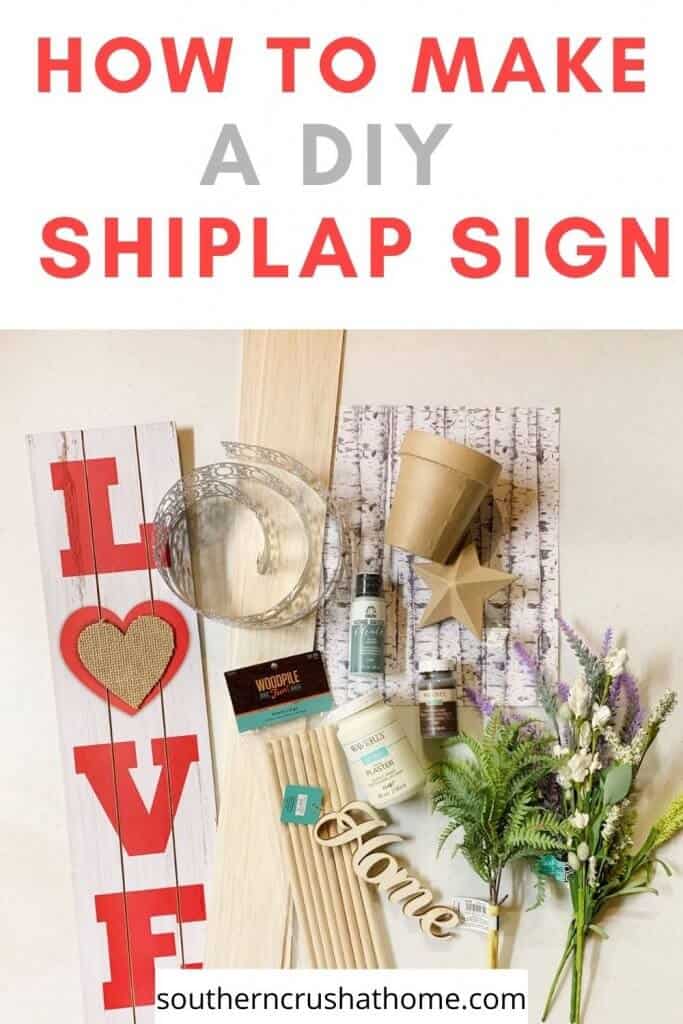 supplies needed for DIY Shiplap Sign
Background board of choice (I'm using a MDF Valentine board from DT)
Balsa wood to cut into strips (I have 3″ x 24″ x 3/32″ from Hobby Lobby)
Wood dowels (I have .375 thick, will cut into small pieces)
Birch tree scrapbook paper (Hobby Lobby)
Various floral and greenery of choice
Metal Ribbon (Hobby Lobby)
Paper mache flower pot 4″ (Hobby Lobby)
Paper mache star (Hobby Lobby)
HOME wood sign (Hobby Lobby)
Paint of choice (I'm using Waverly Chalk Paint in Plaster, Waverly Antique Dark Wax (both walmart) and Home Decor Chalk Paint in Sage from HL)
Jute for hanger , hot glue and paint brushes (not pictured)2-4 colors of alcohol ink
4 ceramic tiles (4″ x 4″)
paper towels
flat, shallow plate to dip coasters
gloves
drop cloth or table cover
felt circles (optional)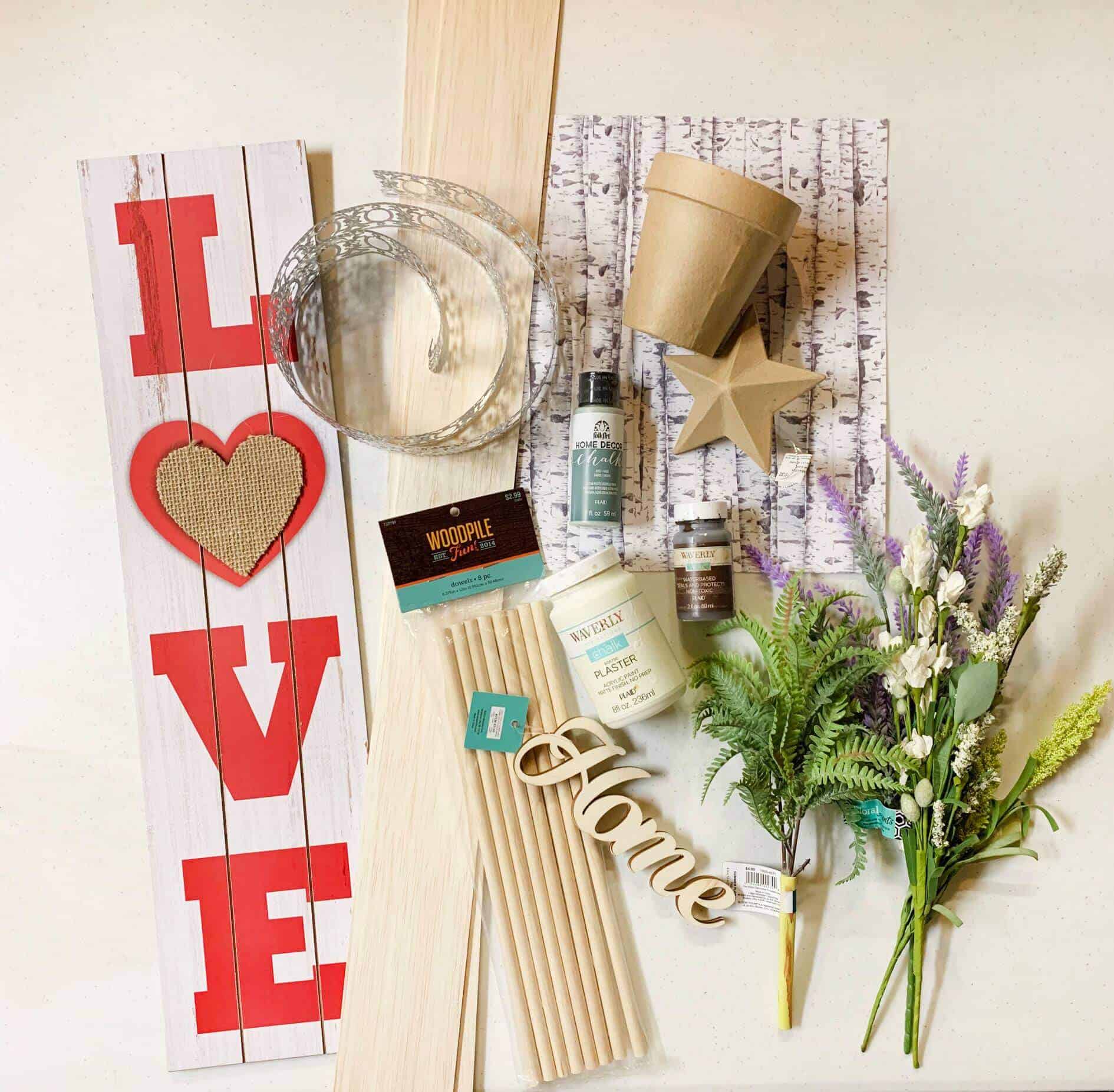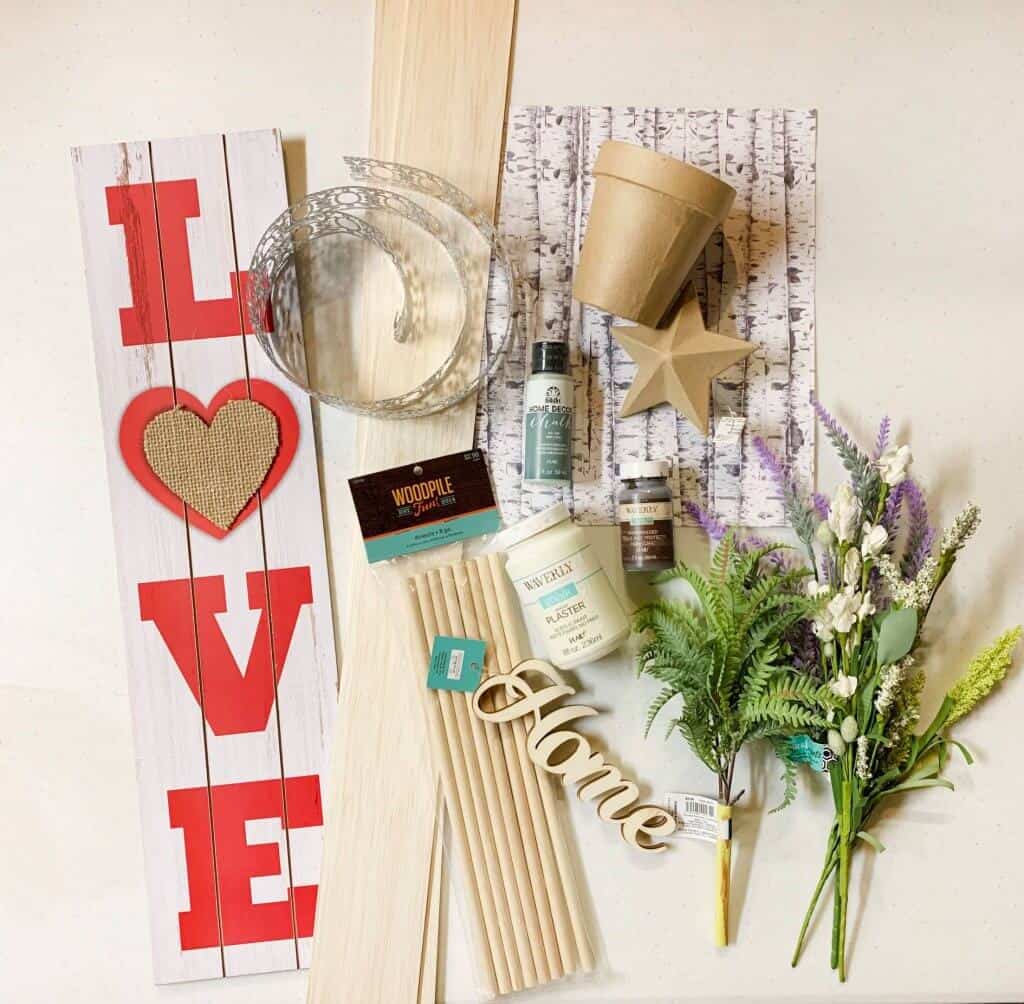 how to make a DIY Shiplap Sign
This project was crafted by Celebrity Crafter: Amanda Espurvoa
Celebrity Crafter's Etsy Page: Amanda Made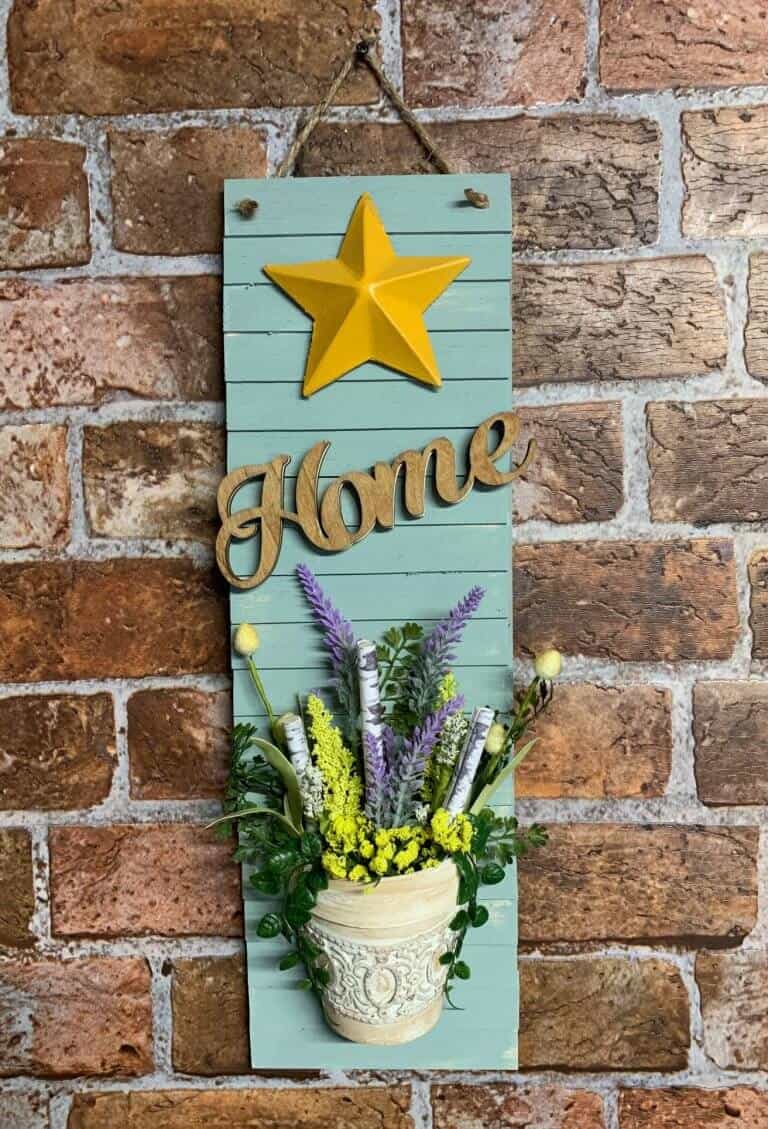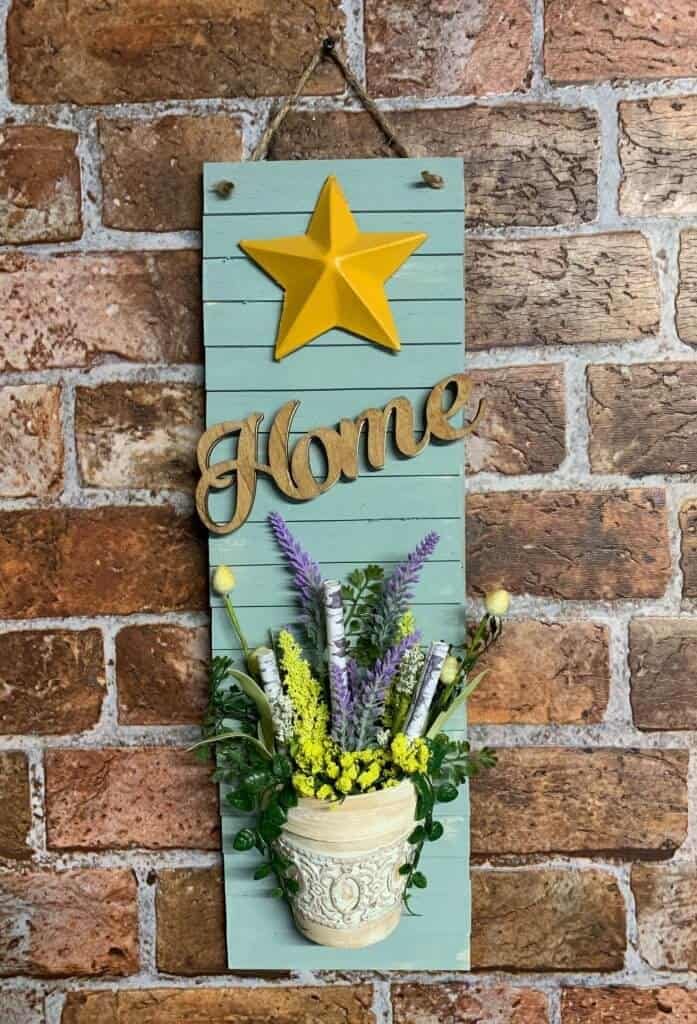 What CAN I ADD TO MY Shiplap Sign ?
A good embellishment is what makes this shiplap sign extra fun! Here are some ideas you can use to jazz up your sign:
home sign – you can look at the Dollar Tree, but if you can't find one their you can check Hobby Lobby. Lastly, you can always find one on Amazon.
faux flowers and greenery – you can go with whatever colors or types of flowers you like! I love how the stems of purple look with the faux greenery.
paper mache star – these are so versatile because you can paint them any color you like, or even decoupage them with pretty napkins.
Other fun DIY crafts:
I especially love this project because it can be personalized and made into a unique sign just for you!
If you love this craft, consider joining us inside Southern Crush Creative Club VIP! In the meantime, if you love this kind of DIY ideas, you need to be getting my emails, friend! Each week I send out a couple of emails that include updates, crafts, shopping experiences and decor inspiration. Be sure to get yourself signed up below. I can't wait to meet you!
There are so many ways you can make this sign your own! I can't wait to see how yours turns out.
>>>Leave your thoughts below in the comments please…