Hobby Lobby Christmas Decor (Video Tour)
Christmas is such a wonderful time and an easy way to make it more special is with Christmas decor! To make your decor shopping easier; I thought I'd share my recent Hobby Lobby Christmas Decor tour for 2020 with you. There were so many new and cute Christmas Decor items that I couldn't help myself and I know for a fact that I spent way more time in Hobby Lobby than I should have! Buffalo check, bright, light, neutral and plaids. Gingerbread houses, vintage decor, whimsical and modern decorations. Tree toppers, ornaments, and nutcrackers galore and in all shapes and sizes; this fun video tour does not disappoint…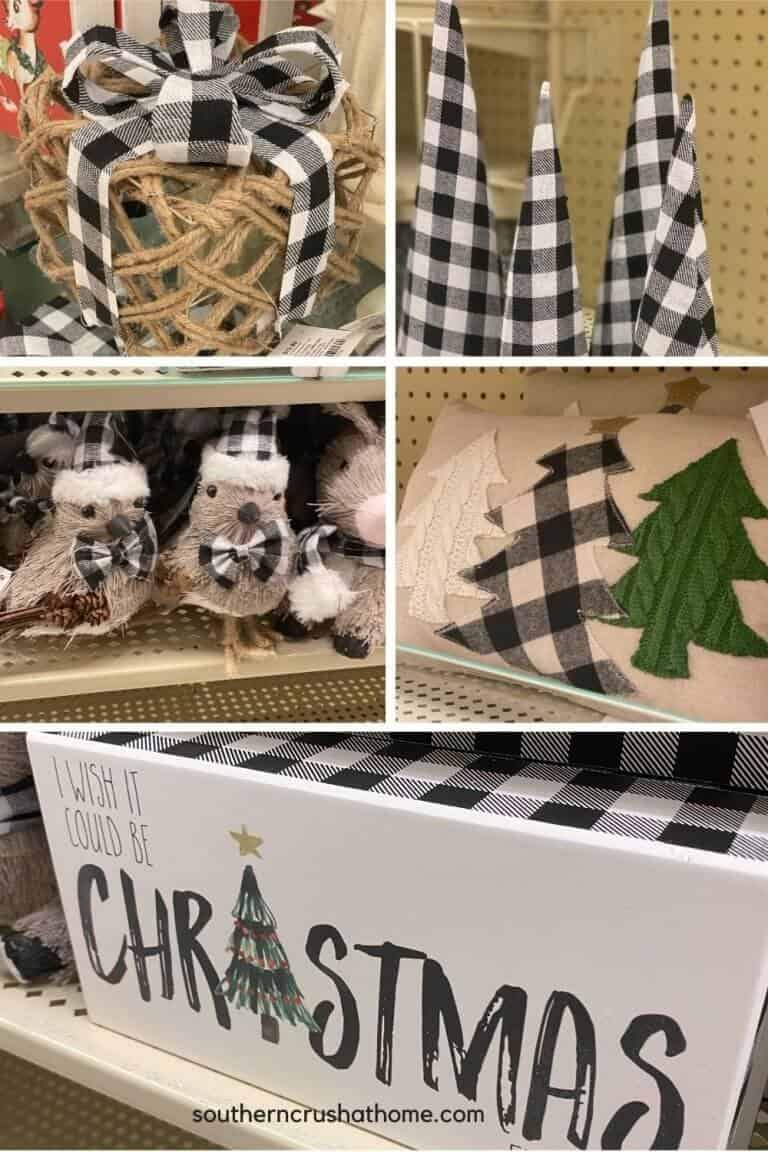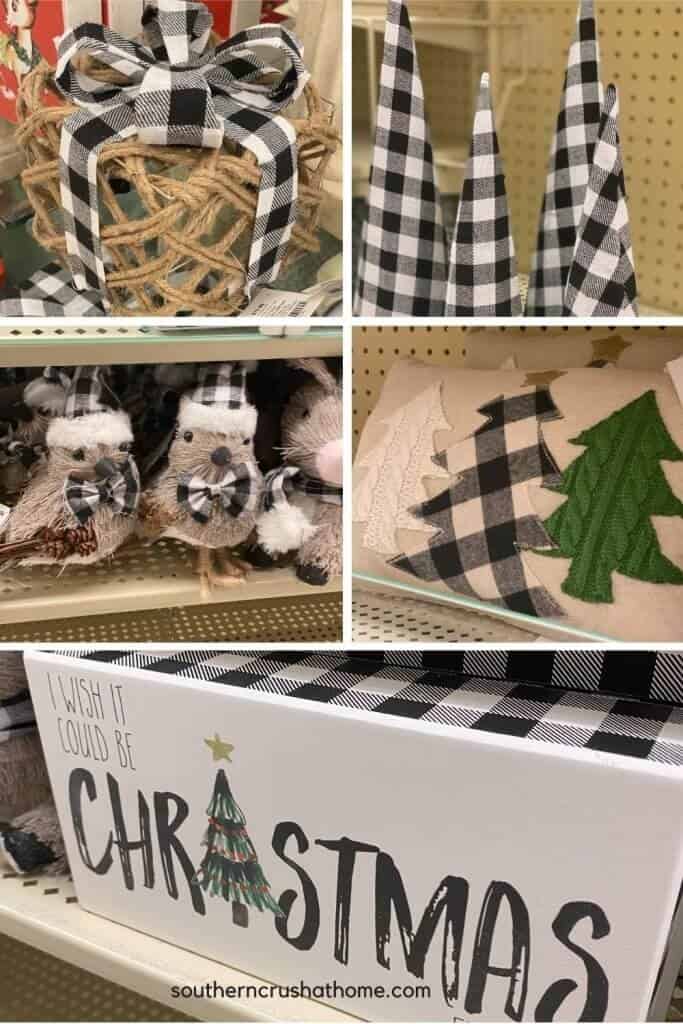 >>Be sure to pin this!<<
It is an entire two-day online event where 54 expert crafters share fresh ideas and projects with you for the upcoming Christmas Season! Complete details are HERE. There are sponsors, cute t-shirts and prizes given away!

favorite finds at hobby lobby for christmas decor
colorful bottle brush trees
Bottle brush trees are such fun decor to use in all kinds of decorating ideas. Easy DIY's, vignettes, table top trees, and more. What are some ways you have decorated with Christmas bottle brush trees?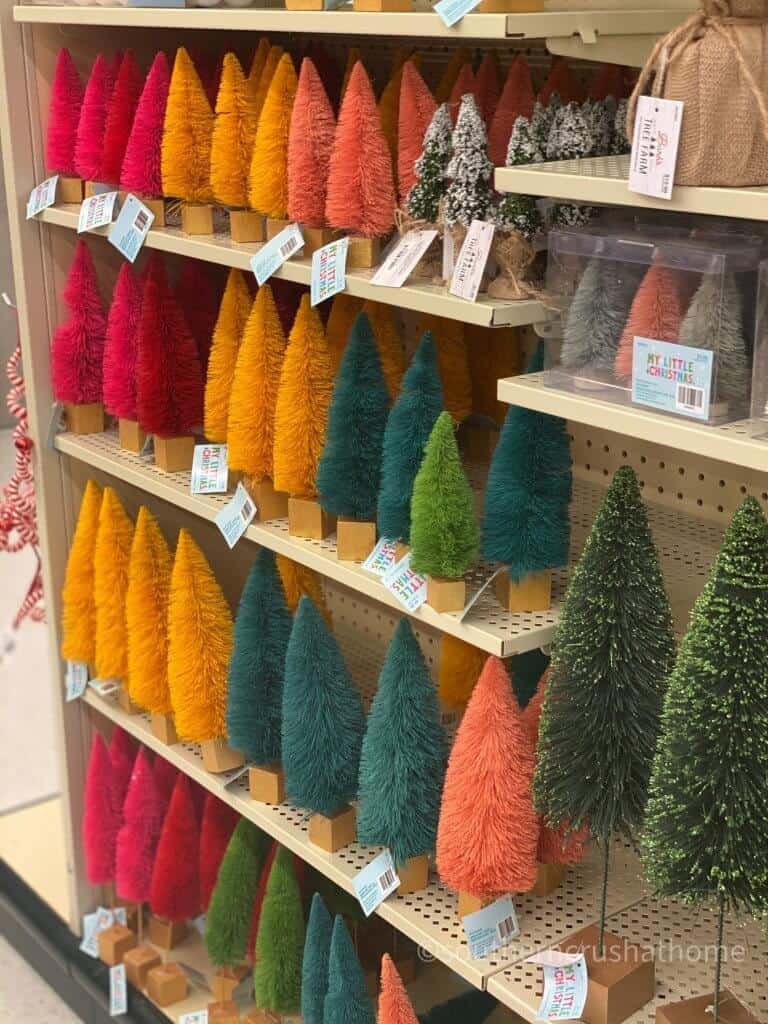 You know how much I love garlands! These cute pom pom garlands are perfect for adding pop of flair to any area in your home. Here are a few other garlands I've made in the past:
Red, White & Green Pom Pom Garland I found at Hobby Lobby looks super cute, but also easy to make yourself if you wanted to do a fun DIY project for the holidays!

merry grinchmas collection
He's a mean one. Mr. Grinch. Well, one thing's for sure, 2020 stink. stank. stunk! This cute collection is perfect to decorate that little blank corner, your child's room or the whole house if you like!

tree topper ideas for christmas trees
Tree toppers are so beautiful! It's hard to pick just one! There are stars, Santas, angels, and bows! Which of these speaks to you?
Super Cute Camper Ornament
Camper decor is still trending! These little ornaments are everywhere you look. They are great for small trees, big trees or even as gift toppers. Add them to your decor to create the vintage feel.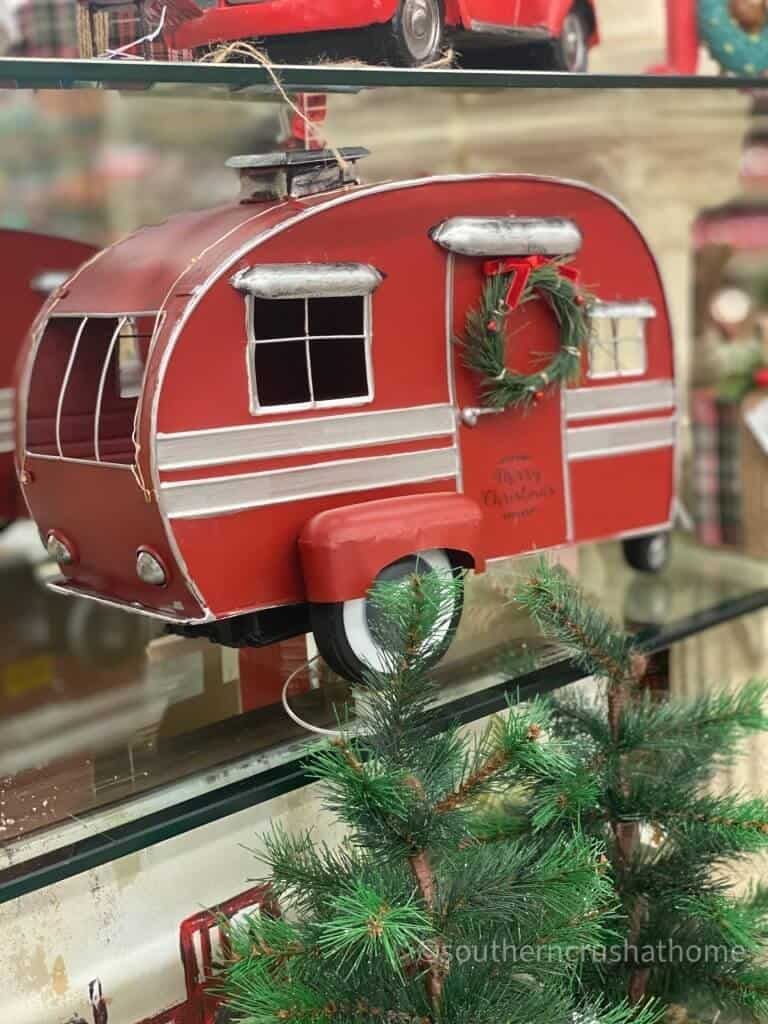 This little gingerbread girl is precious. There are tons of decorations out there that make it easy to have a gingerbread themed Christmas. When I was a little girl, making a traditional gingerbread house was always a favorite activity for Christmas. Placing the candy in my mouth instead of on the house may have had a little to do with it being my favorite activity!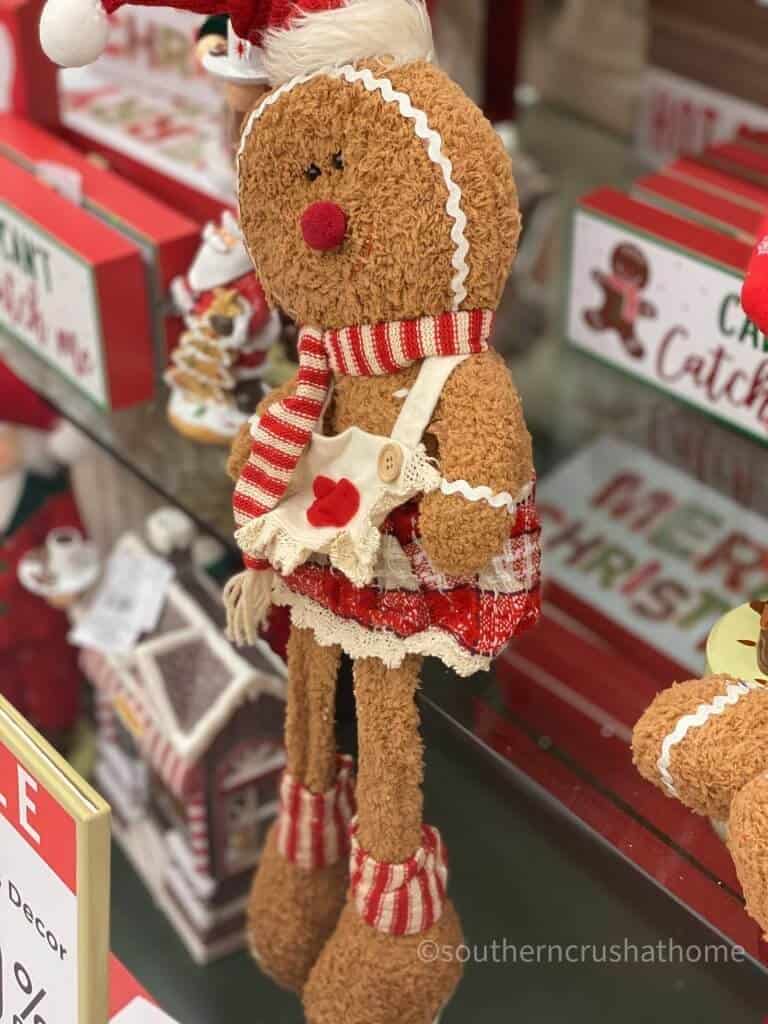 The Famous Red Truck Ornament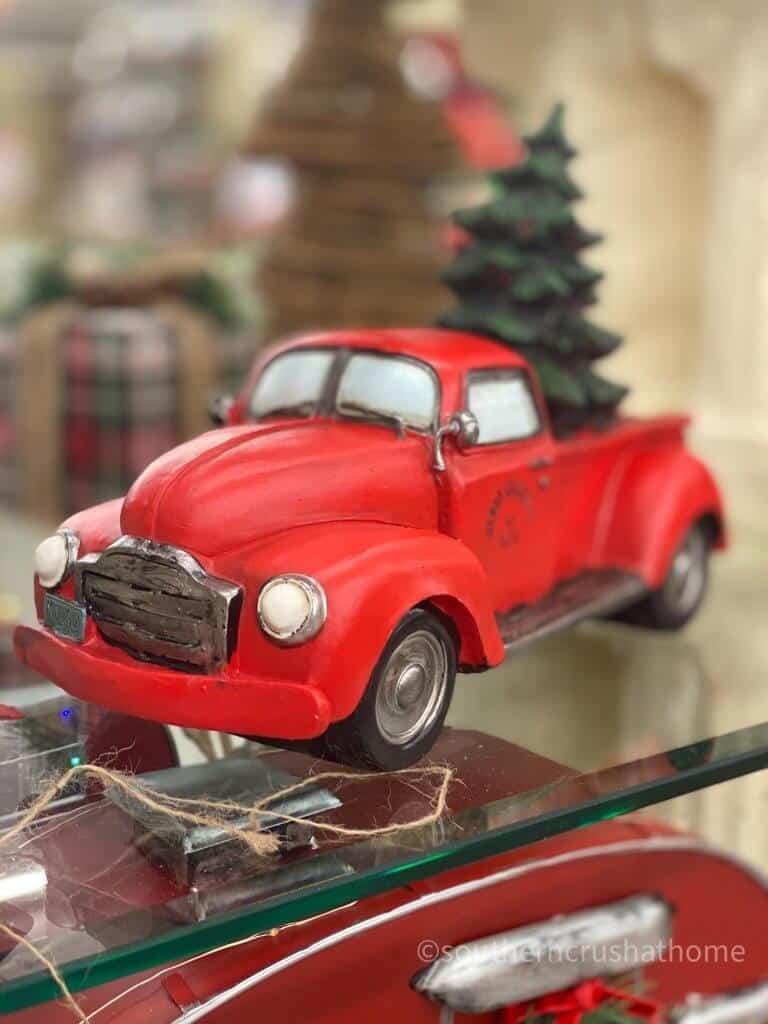 Santa Ornaments are so cute and sparkly
Santa Ornaments are so cute and sparklyThese spoke to me! Is that possible? So fun and traditional, but with a flair of modern. I love adding touches of modern to my otherwise traditional Christmas tree. It usually ends up a mish mash of all of the styles which is why I usually call it eclectic. Another way, I get creative and am able to decorate with all the different genres is to have multiple Christmas trees. This really helps!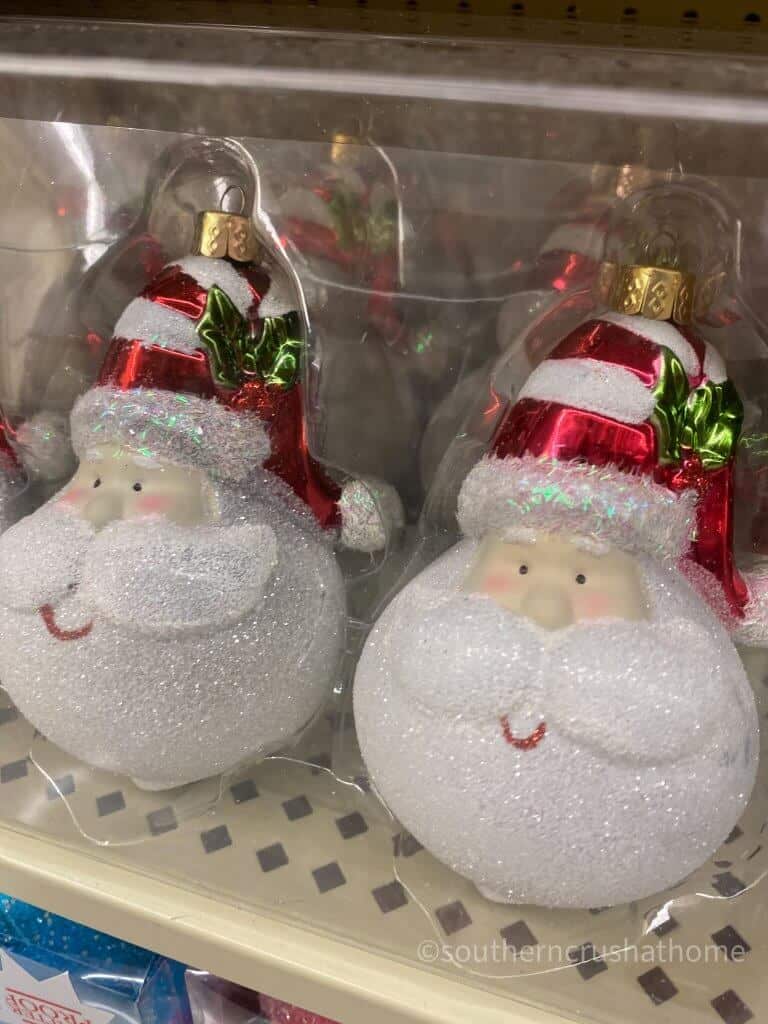 tons of varieties of ornaments
There were so many ornament choices that it will be really hard to pick just one type! Vintage Ho Ho Ho, classic Nutcracker, super whimsical pom pom ornaments, confetti ornaments, and even cute ones for the favorite pet in your life! How do you even choose?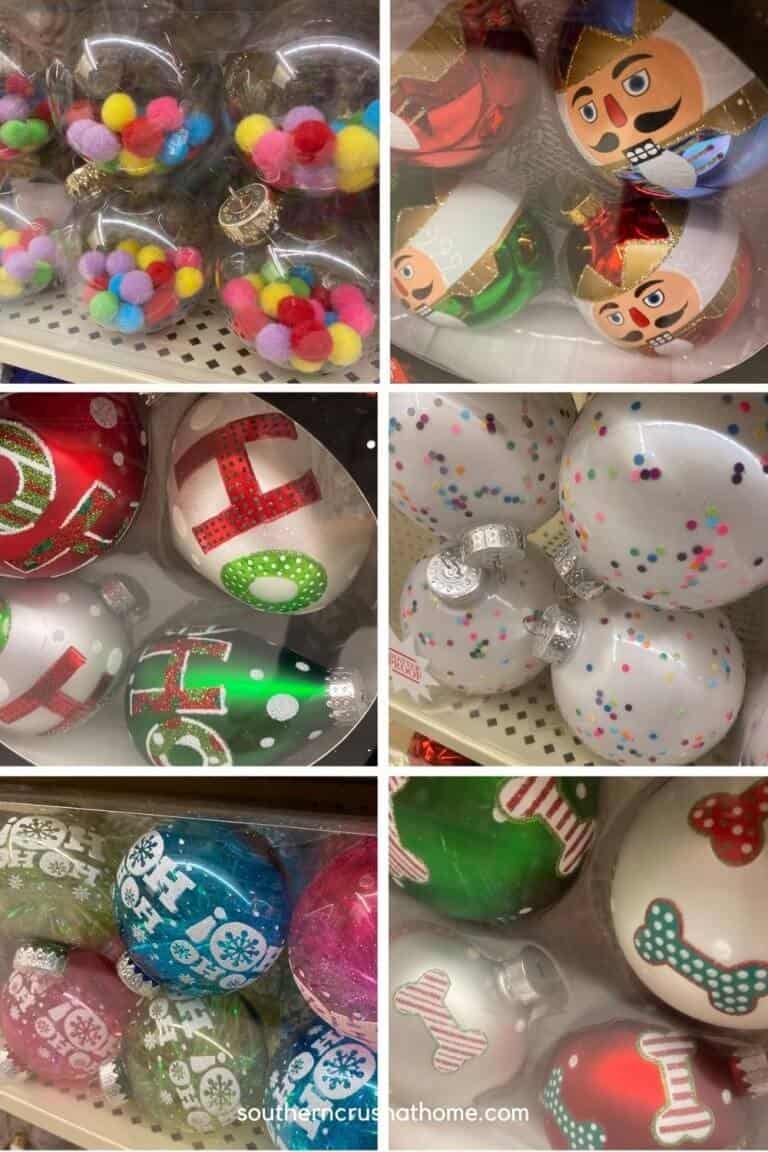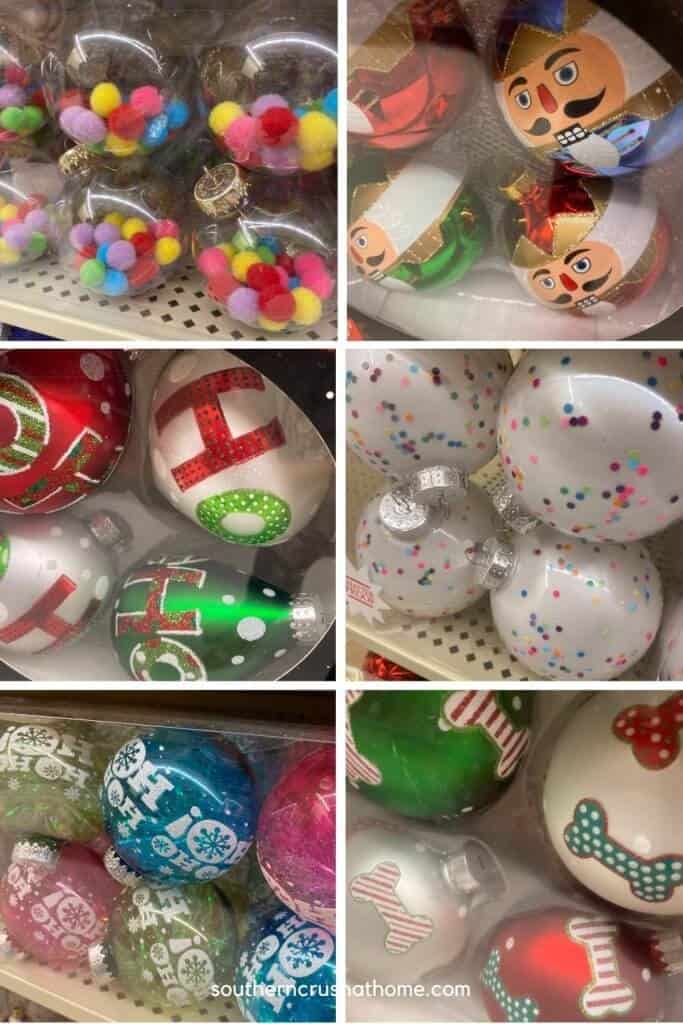 Be sure to PIN this too, just for good measure!
my favorite plaid design for christmas decor
It's a little bit of the plaid that I love mixed with a bit of the traditional red color that I love as well! It really pops with the white writing. This little sign was just one of the many things that are out right now with this color scheme. What do you think?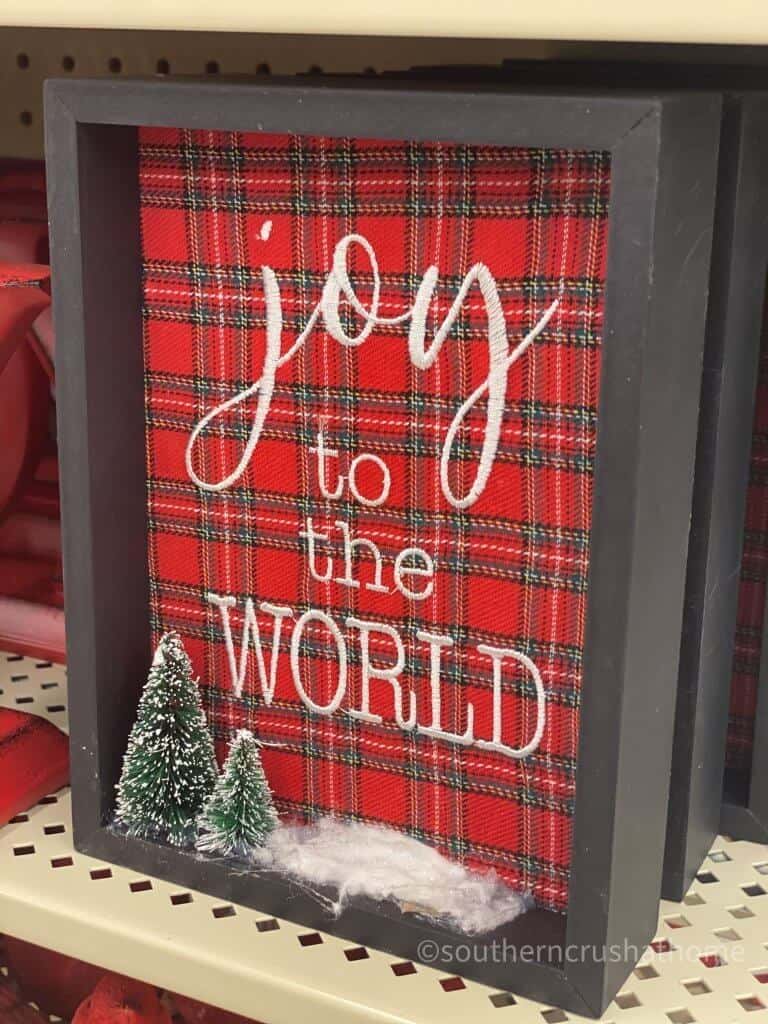 Well, what do you think? I'm in love with all of the buffalo check decor, but I also appreciate all of the traditional decorating pieces as well. Christmas is such a fun time to start welcoming in some of the warm and cozy decor items. So, the question is will you be rushing out to your local Hobby Lobby or going online to grab your favorite Christmas decorating items for 2020?
P.S. Don't forget to look for clearance items while you're there! I got the best DIY project materials for 90% off in the clearance aisle! Simply amazing! I share my discount secrets over on this blog post 7 Easy Ways to Save at Hobby Lobby!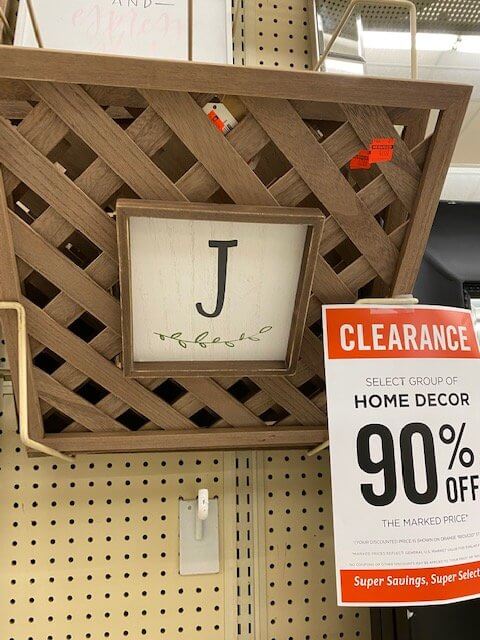 sign up for my emails
If you love this kind of thing, you need to be getting my emails, friend! Each week I send out a couple of emails that include updates, crafts, shopping experiences and decor inspiration. Be sure to get yourself signed up below. I can't wait to meet you!
>>>Leave your thoughts below in the comments please… BTW— Life is short—Enjoy the mess!