Easy DIY Floral Spring Banner Decor
I don't know about you, but I love a good garage sale! This easy DIY Spring banner was so fun to make and almost all of the supplies I used were from an impromptu stop at a neighborhood garage sale! Let me show you…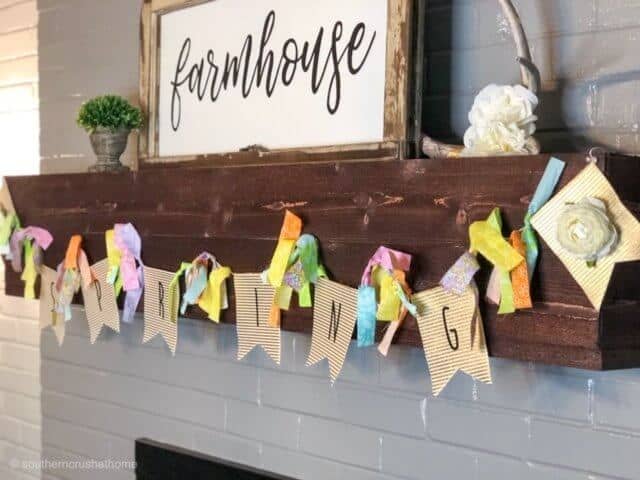 THE BACK STORY…
It started when I was on my way home from dropping off my daughter at school one morning (in my pajamas–yes, you read that right). I never noticed the signs pointing towards the obvious garage sale going on, but I couldn't miss the unmistakable furniture in the front yard and all the buzzing from cars pulling off the side of the road to take a peek. I followed suit. Immediately, I started spotting things I couldn't live without (well, at least not at those prices, LOL). I was so excited at all of the DIY materials I scored for only $20.00, that I did this quick video showing off my goodies on Facebook! Here it is for you , if you missed it! GARAGE SALE VIDEO
THE PROJECT
Spring finally came a few weeks later, and I was looking for a banner to hang across my mantel. I remembered the floral DIY materials I had rescued from the garage sale a few weeks earlier and decided on a plan to make a Spring banner.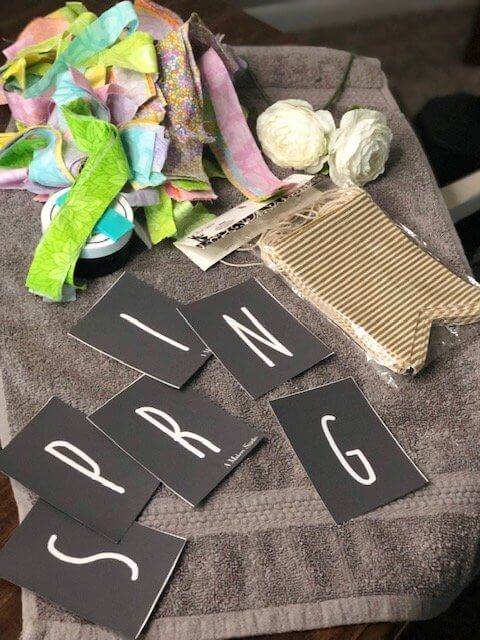 SUPPLIES for a SPRING FLORAL BANNER
Banner of your Choice (mine was on clearance at Hobby Lobby)
A few floral blooms of your Choice
Torn Strips of "Rag Ribbon" or Floral Cotton
The process was so simple. You can watch it here from my FACEBOOK LIVE VIDEO TUTORIAL. I took the floral blooms and hot glued them to the fronts of the first and final banner flags. Then as I painted each letter in order right to left in order to spell the word "SPRING" on the front of the banner flags, I would tie on 4-5 random rag ribbons on the connecting string in between each of them. It was easy and fun to do! I was pretty pleased with the way it turned out, too!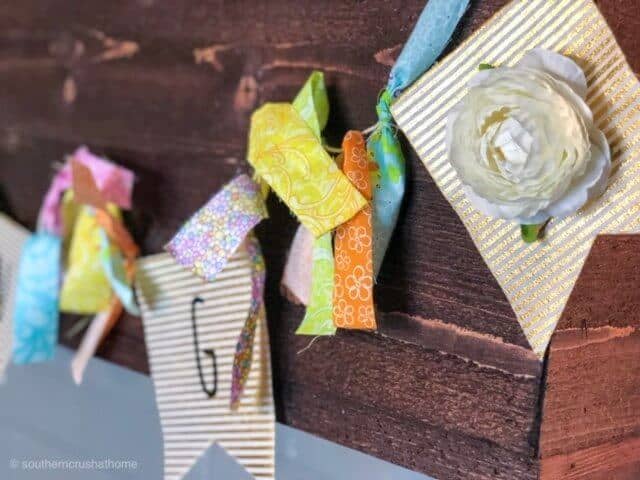 DON'T MISS ANOTHER DIY
YOU MAY LIKE THESE BANNER ideas, TOO!
>>>BE SURE TO PIN THIS FOR LATER!<<<
**P.S. Please join us over on our
Facebook Page
to see more fun projects "Live".