Easy $2 Dollar Tree Snowman Candle DIY
This Dollar Tree snowman candle DIY is hands down one of the easiest and most affordable craft I believe I've ever done! It literally took me no time at all and was made for less than $2. This little snowman turned out so cute, too. It doesn't get any better than this one! Let me show you how to make one of these and you'll be hooked…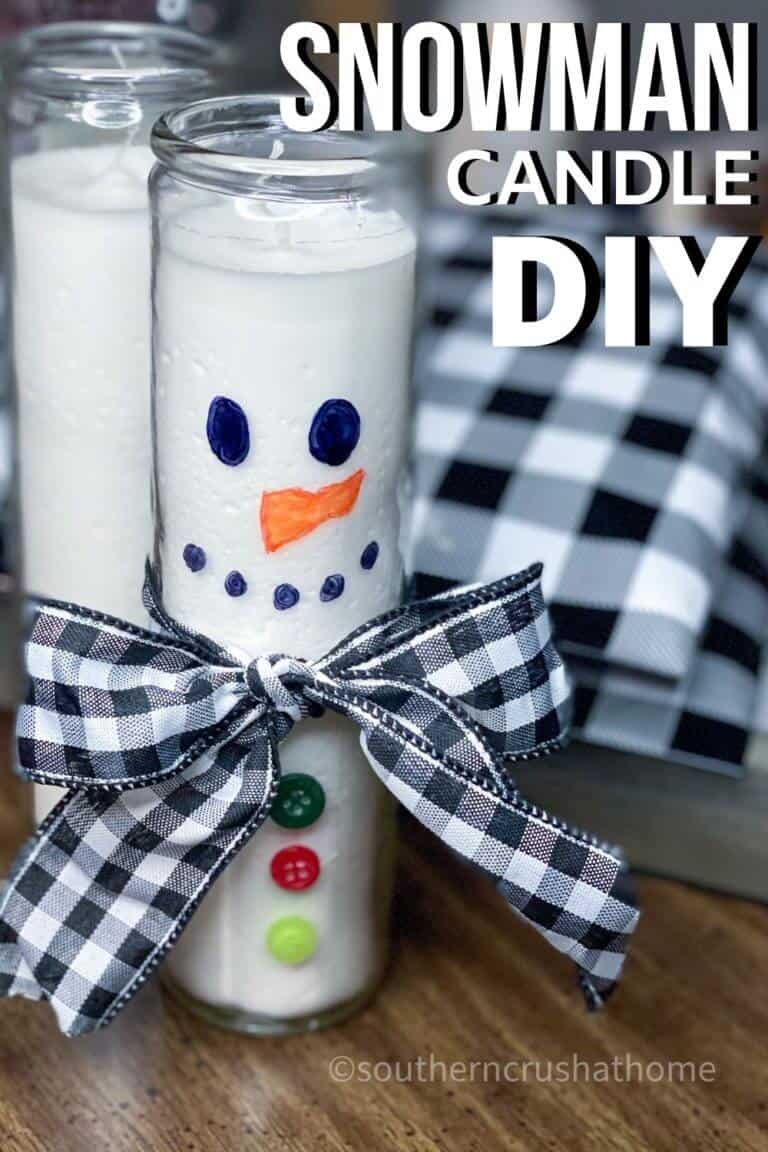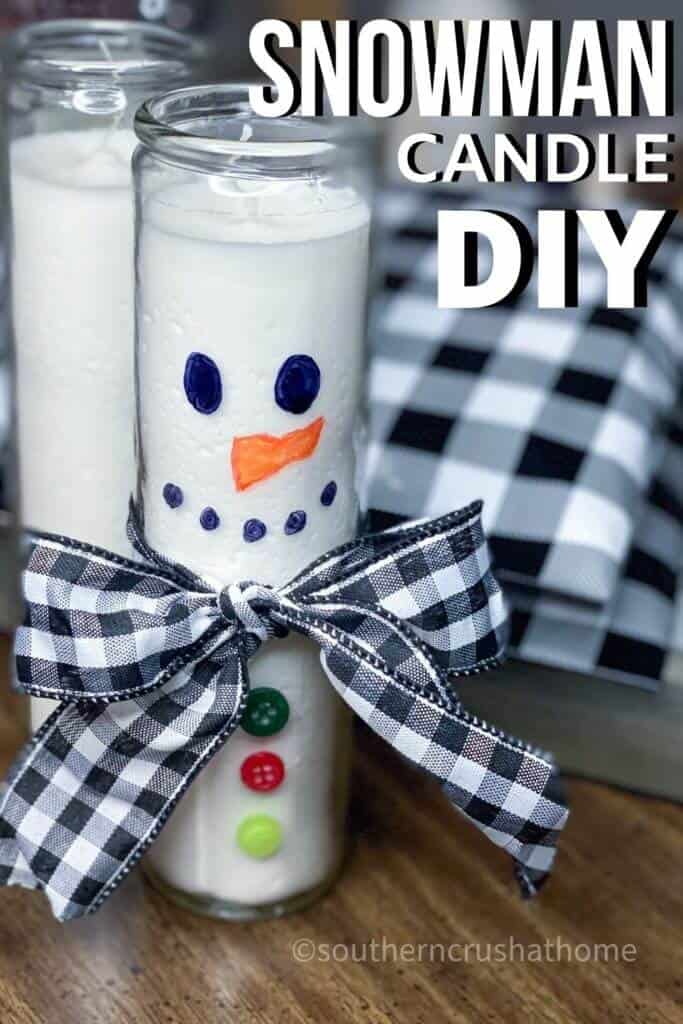 supplies for making a snowman candle
basic white skinny candle in a glass jar from the Dollar Tree
black Sharpie pen (I liked using a chunky one)
orange Sharpie pen
assortment of buttons from the Dollar Tree
ribbon of your choice (I used wired buffalo check ribbon)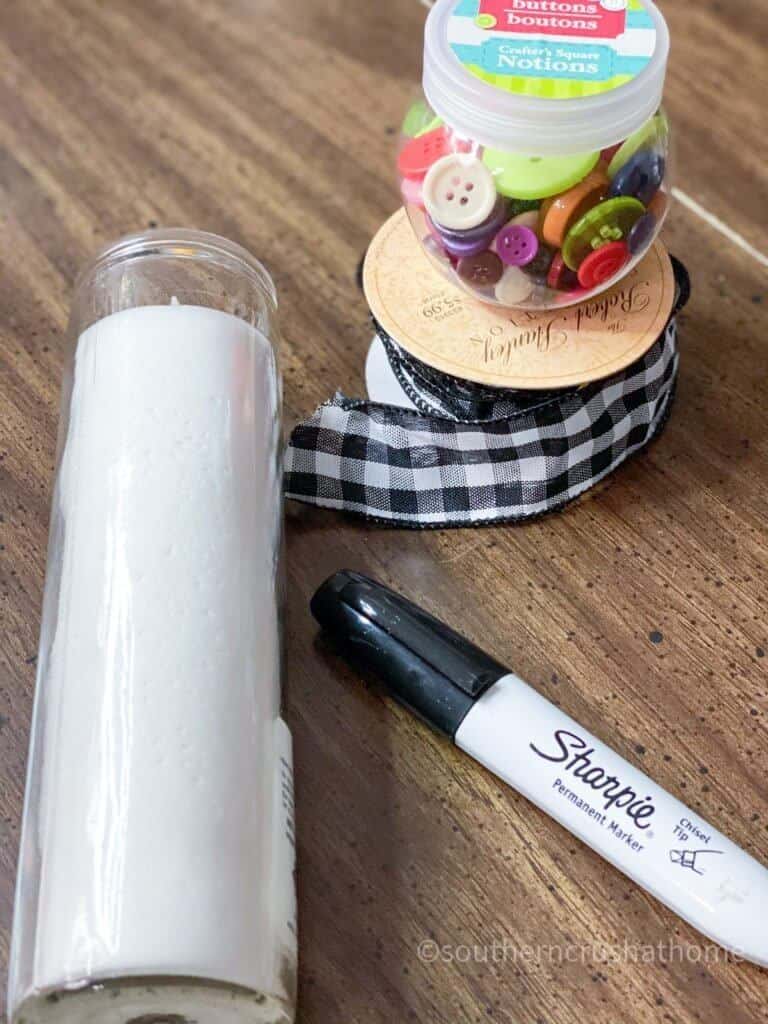 how to make a diy snowman candle
Using the black chunky Sharpie, draw circular dots for the eyes and then the mouth. I used five dots for the smile, but you could use six. Just use your best judgment.
Draw on a carrot nose pointing towards the side using the orange Sharpie. I made the nose slightly wavy to look like a real carrot.
Take your hot glue and adhere three buttons of your choice down the front of the snowman candle.
Cut a piece of ribbon to tie around the snowman's neck as a scarf or a bow. Your choice!
Easy snowman dollar tree candle diy
He turned out so cute! You can make so many of these in mere minutes! They are so fun and cheap to make you can plan it as an activity to do with the kids or grandkids during the holidays. This is another fun Sharpie DIY to do with the kids using ceramic mugs. Get creative and have fun!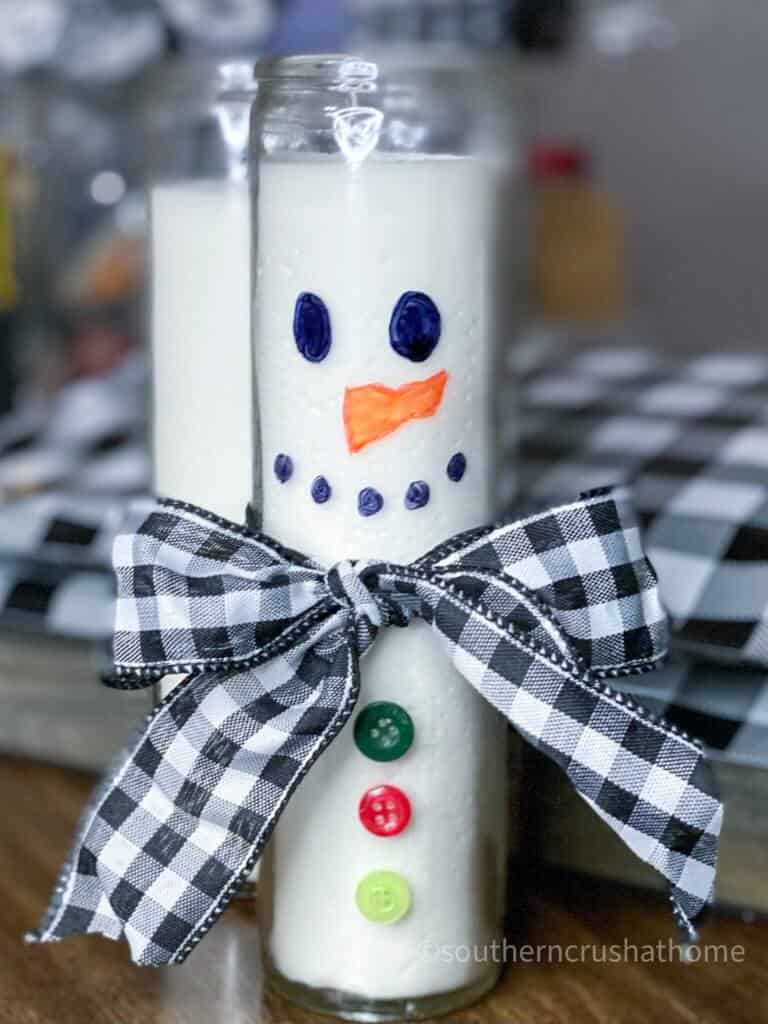 If you love candles like I do, you may want to check out my favorite way to make DIY Candles HERE. If you run out of ideas, this Candle DIY using the "transfer" method has been a super popular one here on the blog.
sign up for emails
If you love this kind of DIY idea, you need to be getting my emails, friend! Each week I send out a couple of emails that include updates, crafts, shopping experiences and decor inspiration. Be sure to get yourself signed up below. I can't wait to meet you!
>>>Leave your thoughts below in the comments please… BTW— Life is short—Enjoy the mess!