Dragonfly Craft Idea (Using Dollar Tree Plastic Spoons)
Get ready for the most adorable Dragonfly Craft Idea (Using Dollar Tree Plastic Spoons). There are three different designs you can make, and you can use magnets to hang them on a refrigerator, in an office on a memo board, or filing cabinet.
If you are looking for a quick and easy summer craft, this dragonfly craft using Dollar Tree plastic spoons is perfect for you! There are so many options for making these dragonflies, and I'm sharing three different design options.
So pick up some plastic spoons and have a little fun crafting!
WHAT YOU'LL NEED TO MAKE a Dragonfly Craft Idea (Using Dollar Tree Plastic Spoons)
Dollar Tree Plastic Spoons and optionally Plastic Knives
Magnets (I got mine from the Dollar Tree)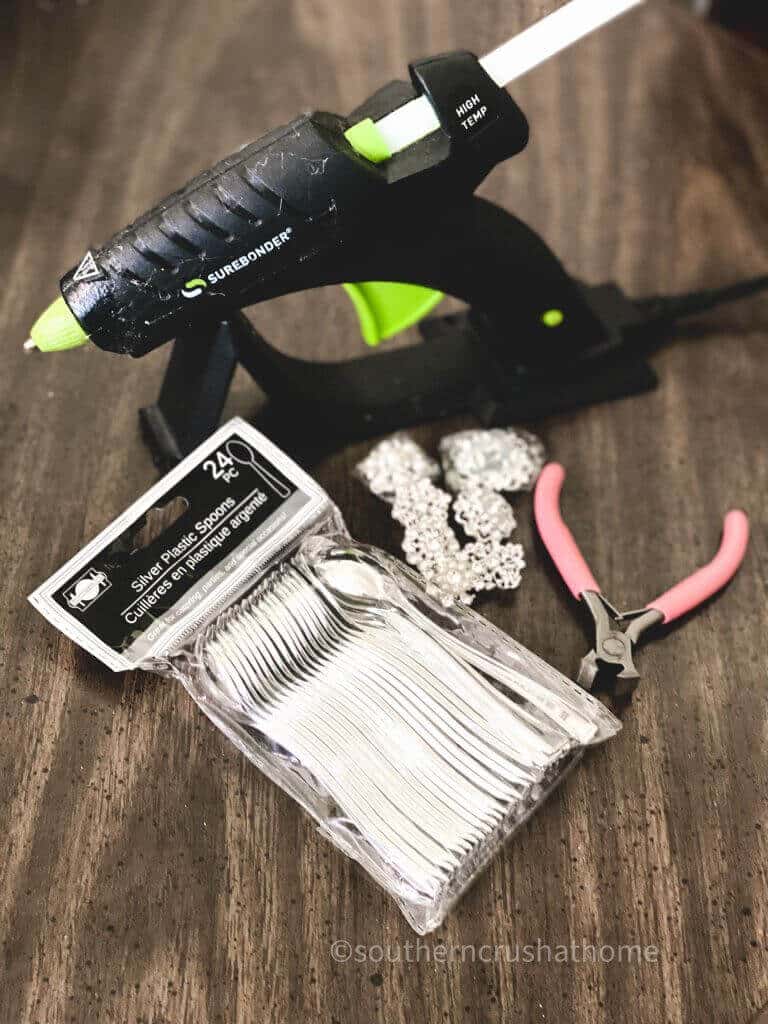 HOW TO MAKE A Dragonfly Craft
Determine the length that you want the dragonfly to be. You can make different sizes depending on the size of the spoon you choose. The smaller silver dragonflies are made from five dessert spoons and the larger dragonfly is made from the Dollar Tree package of cutlery using one spoon and four of the knives.
Use your wire cutters to cut the plastic spoon rounded top part off, then cut the bottom of the spoons to the length you want.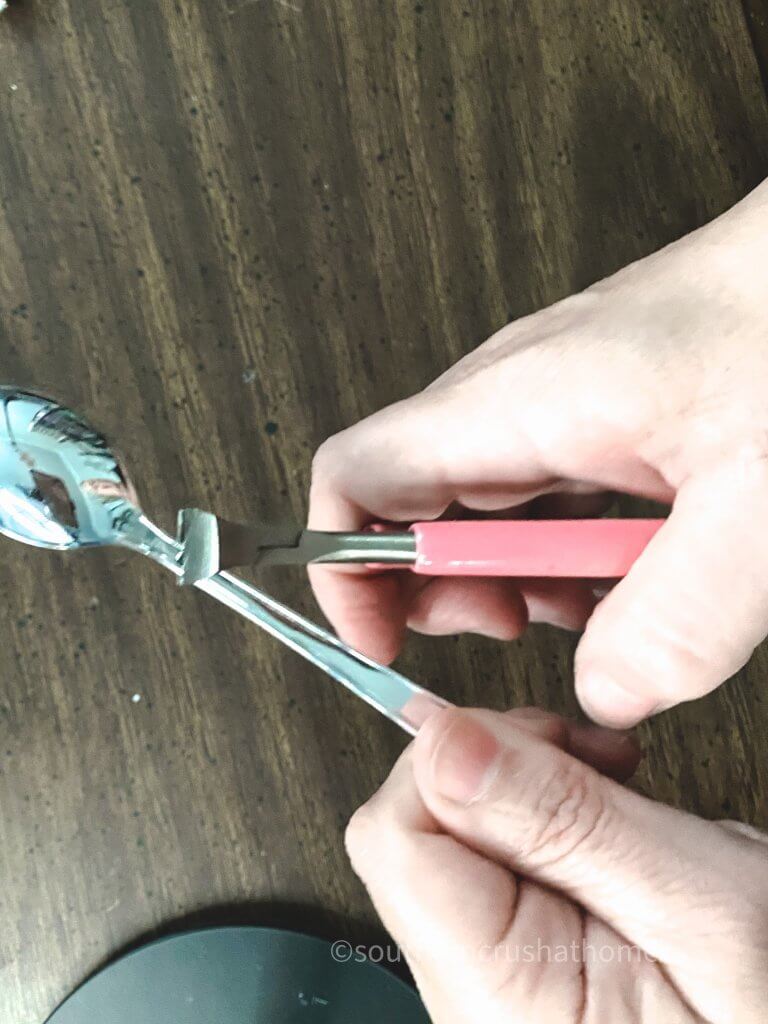 Next up, hot glue the two cut pieces of the spoons to each side of a single uncut spoon. These pieces will be the "wings" of the dragonfly.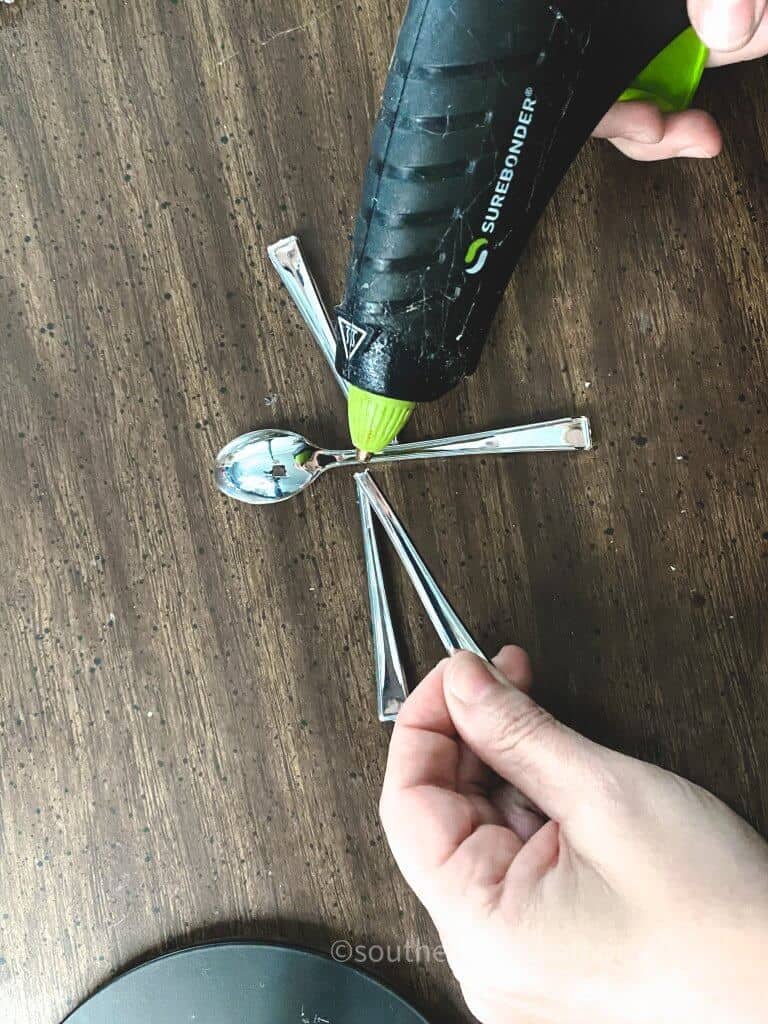 Repeat for as many dragonflies as you want.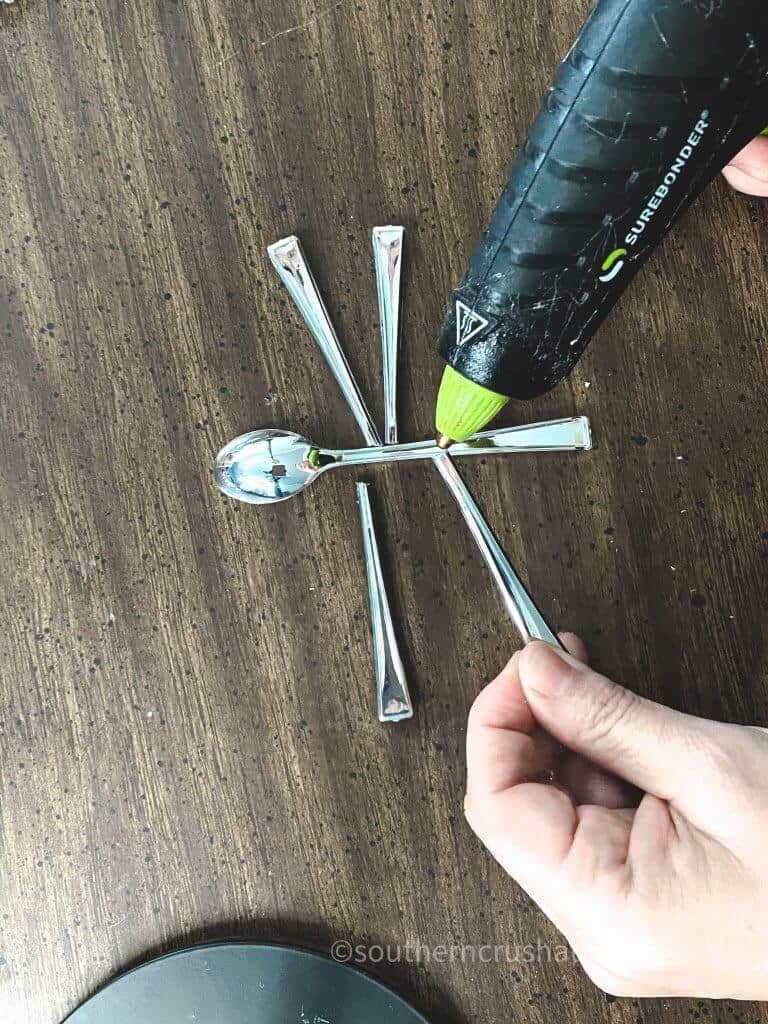 NEXT…
Add a pretty embellishment to the spoon with hot glue. This is such a pretty piece! That's all there is to it! Easy peasy. Be aware that it's addicting to make these!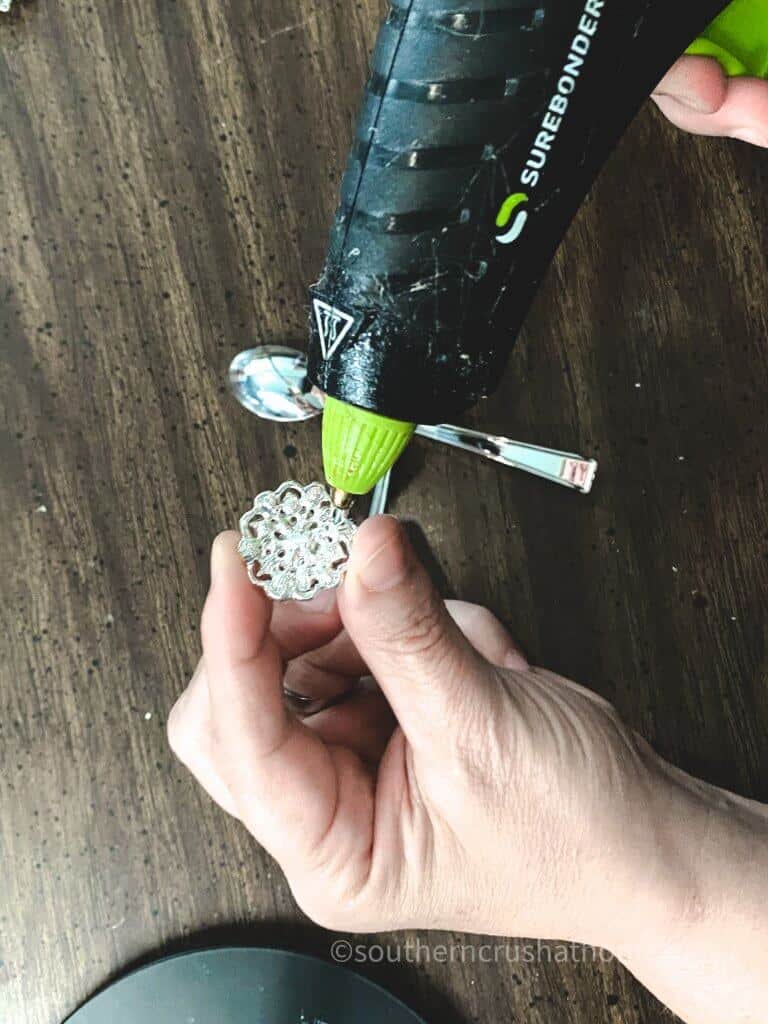 I love the simplicity of this sweet dragonfly. But, I have a couple of other options too so you can make a few designs.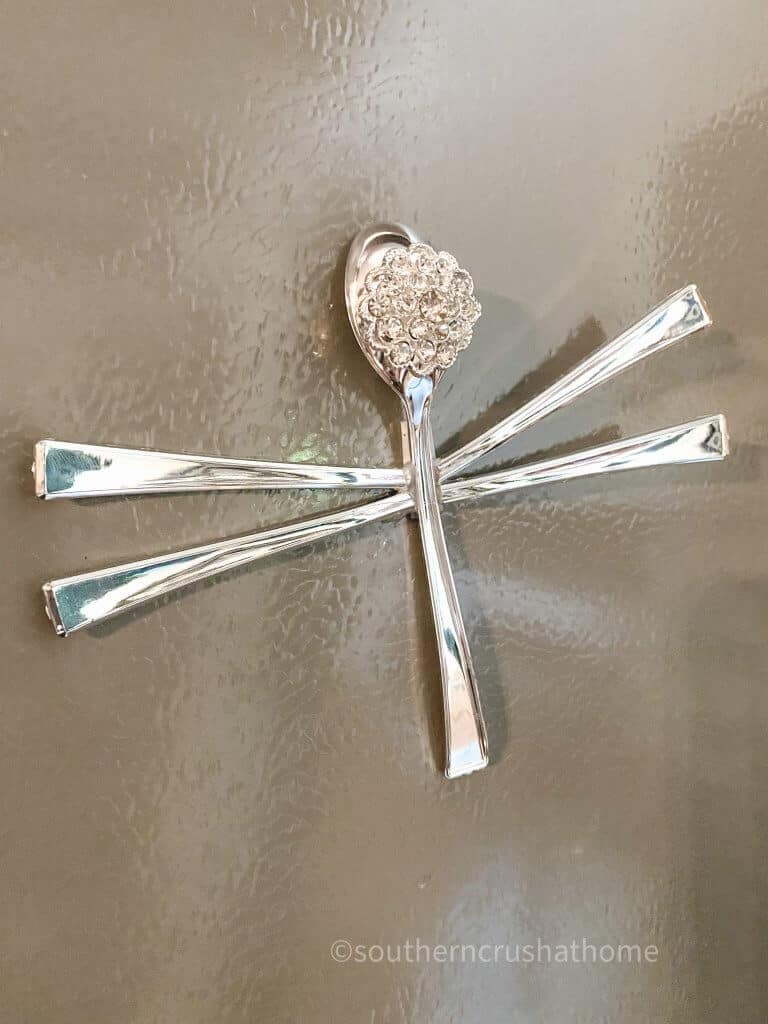 Next up…
You can make a larger dragonfly by using Dollar Tree plastic knives as the wings. Cut them the same way you did using the spoons using wire cutters.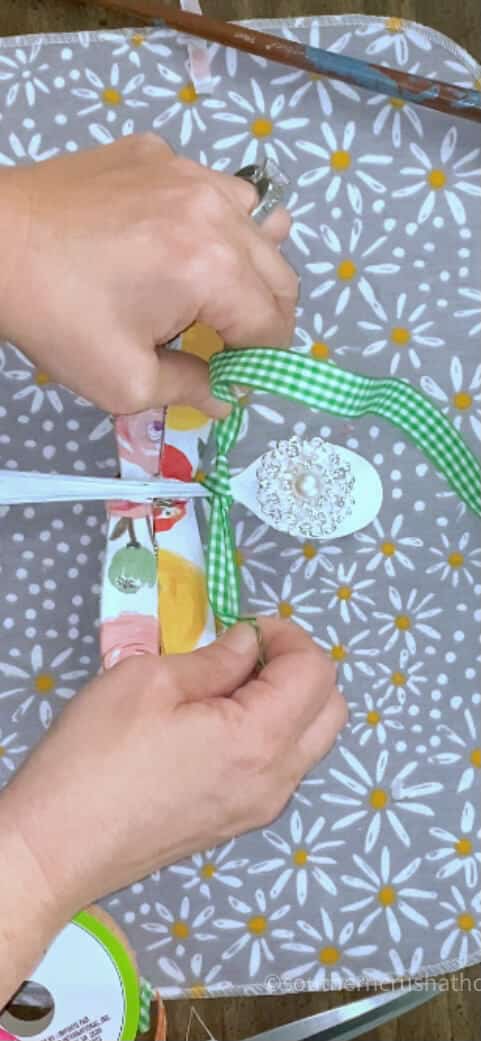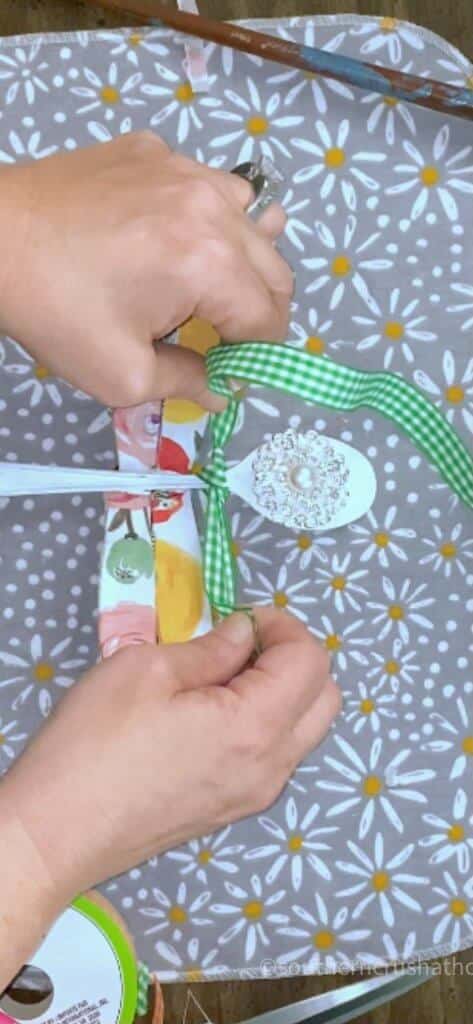 Decorate the knives by decoupaging pretty floral napkins for an extra pop of color. Using mod podge, apply a thin layer and place your favorite napkin piece on top. File down the edges using a nail file or small piece of sandpaper.
If you like using napkins in your crafting projects, you may want to check out my friend's napkin club where she sends you a new set of napkins to create with each month! CLICK HERE FOR MORE INFO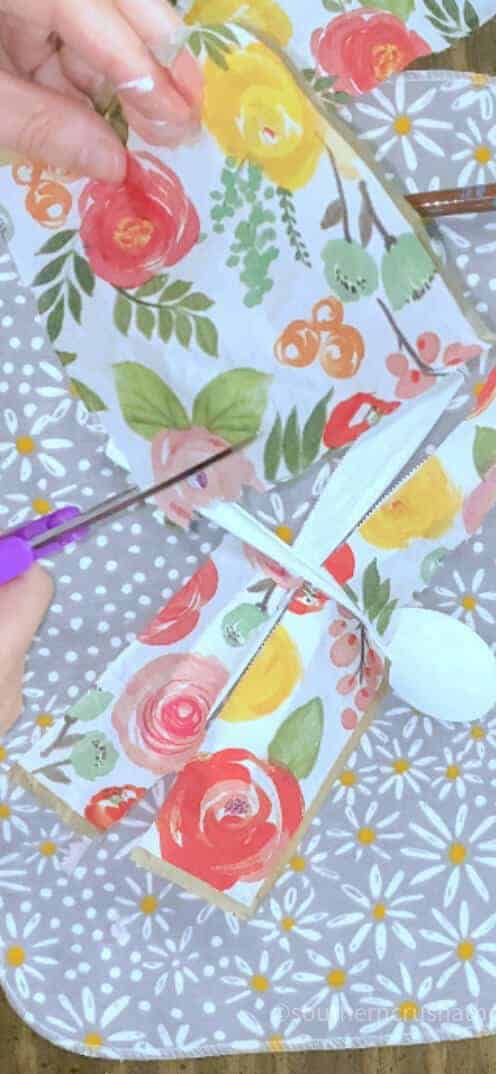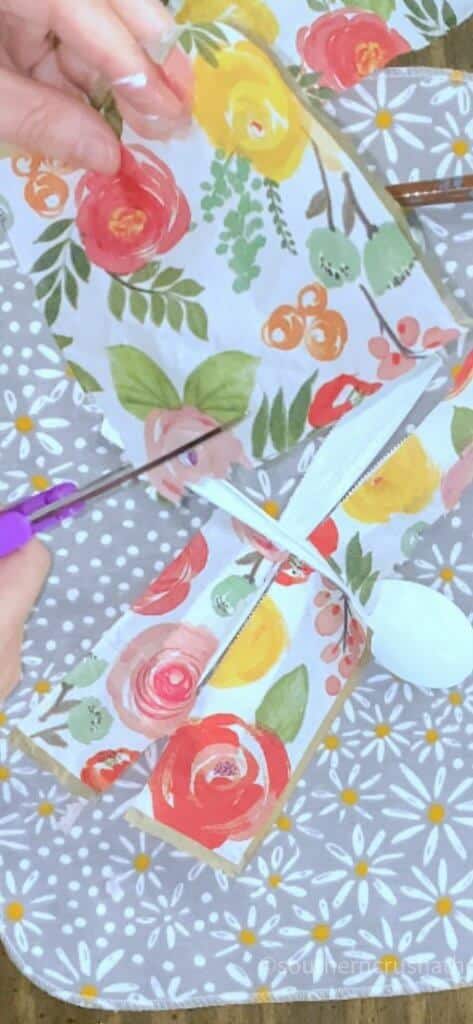 You definitely don't want to leave off the bling. Look how beautiful it looks! A gingham bow is perfect for the top of the dragonfly.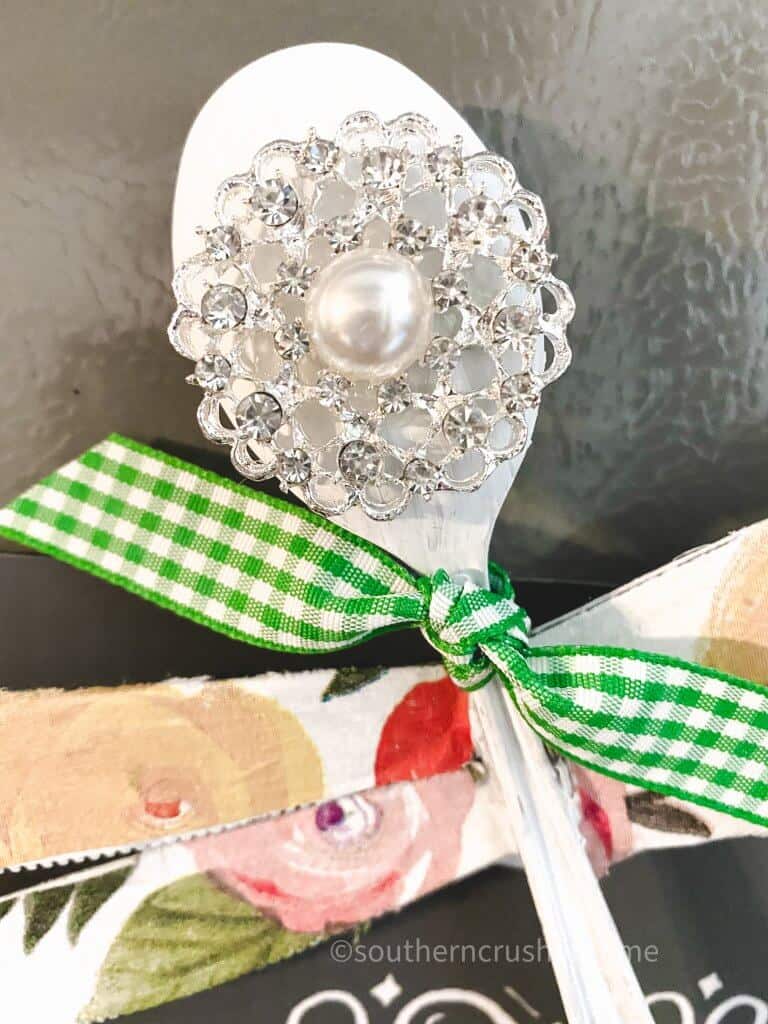 The third option is hot gluing four leftover spoon heads to one spoon to create a flower. This is a super cute idea too.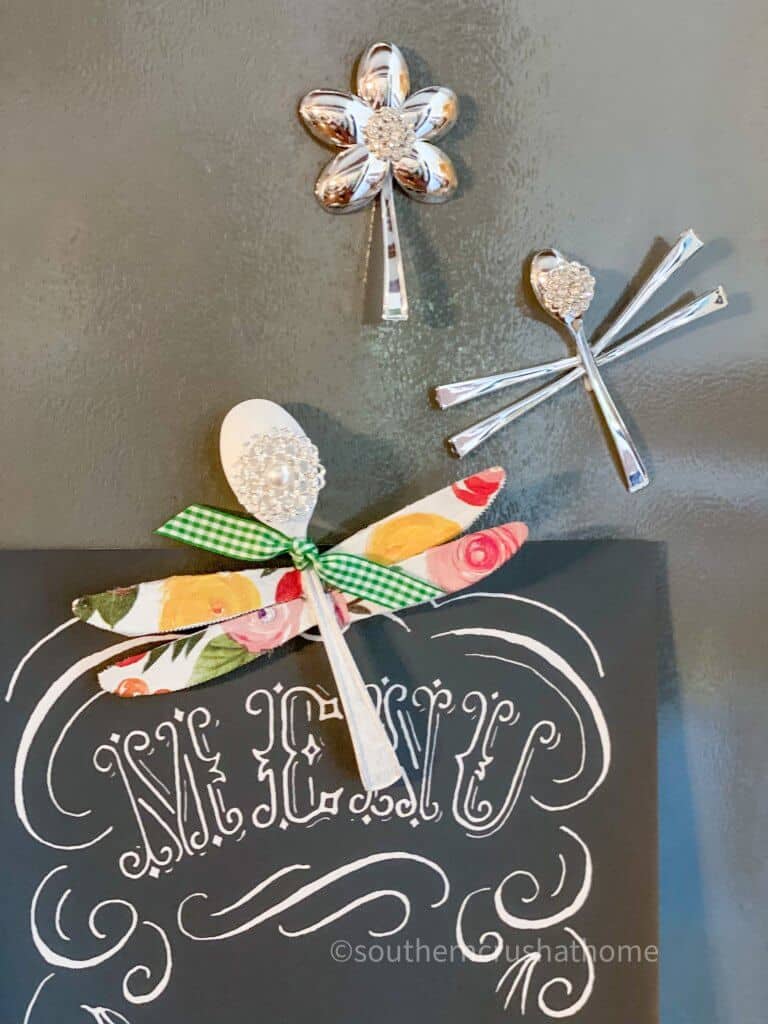 that's it!
You can also hot glue magnets or clothespins from the Dollar Tree to the back of the dragonflies. These would be adorable on a refrigerator, or in an office on a filing cabinet or magnetic board.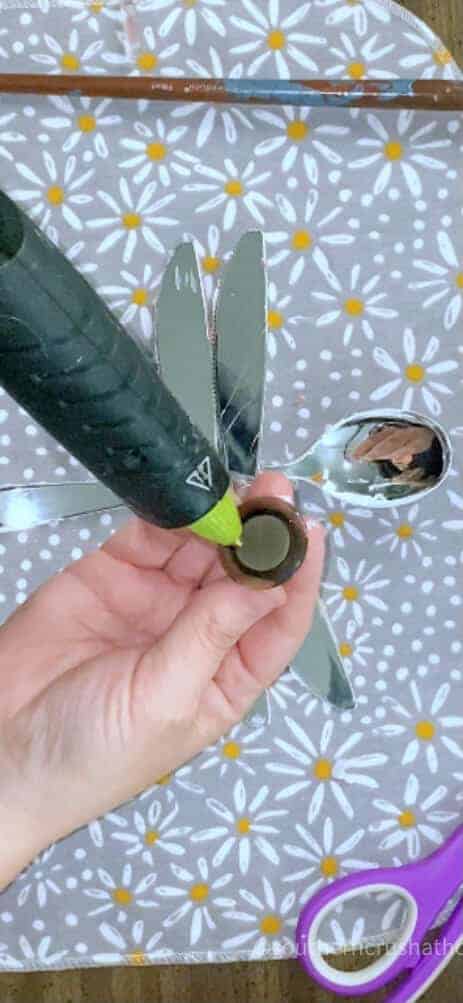 IF YOU PREFER TO WATCH THE LIVE STEP BY STEP INSTRUCTIONAL VIDEO, YOU CAN WATCH IT HERE.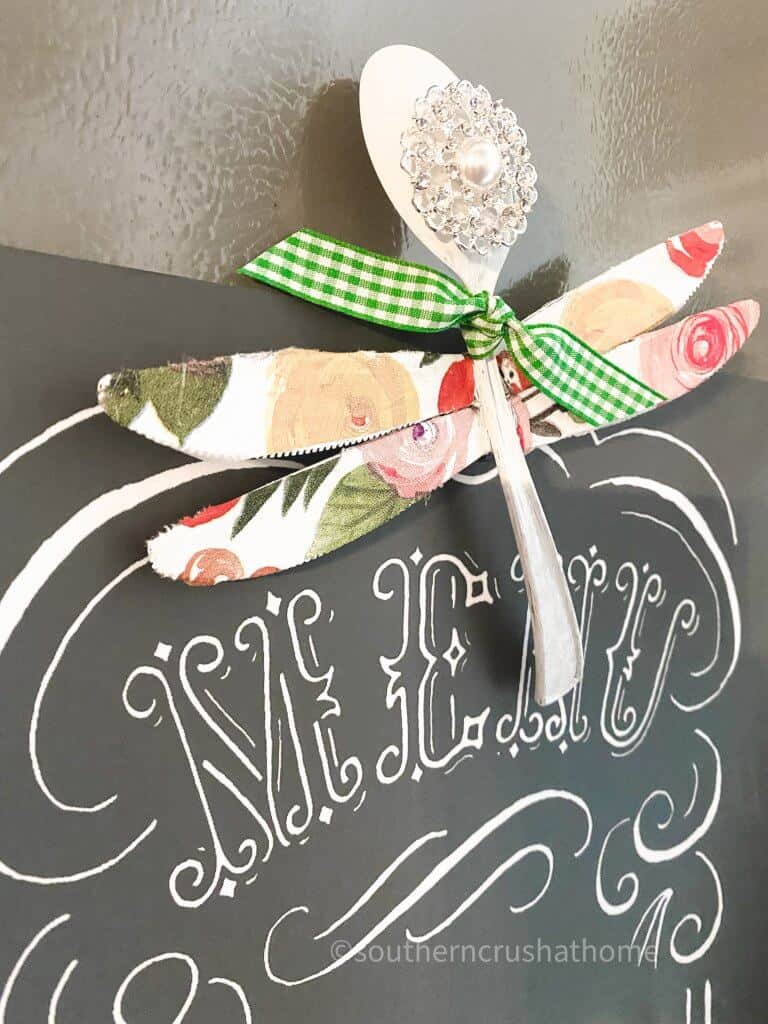 I love how simple these are to create! They would be a fun summer craft to do with kiddos, too! Put them anywhere! Here are a few ideas of where to display your pretty dragonfly craft:
side of refrigerator
set inside a potted plant
decorate a gift package
on a filing cabinet
clip to a banner at the ends
glue to a door hanger
display on a wreath as an added pop
make a 3-D card
add to canvas art
use on a small personal year round Christmas tree
What are some other ideas? Let me know in the comments!
BE SURE TO CHECK OUT THESE OTHER summer craft IDEAS!
Dragonfly Crafts (from Dollar Tree plastic spoons)
Learn how to make adorable dragonflies using plastic spoons. You can add a little bling, and use colorful napkins for the wings.
Materials
Plastic Spoons

Ribbon

Embellishments

Napkins
Instructions
Use the wire cutters to cut the spoons.

Hot glue 2 on each side of a spoon to be dragonfly wings.

Add an embellishment to the center of the spoon.

You can also use plastic knives for the wings embellished with napkins and ribbon.