Dollar Tree Paddle Ball Bunny Craft
Learn how to make this super fun Dollar Tree Paddle Ball Bunny Craft. Who knew you could make the most adorable bunny craft using a classic kids toy?! Read on for the easy DIY tutorial.
WHAT YOU'LL NEED TO MAKE THIS Dollar Tree Paddle Ball Bunny Craft
Dollar Tree Paddle Ball -2
Dollar Tree Buffalo Check Fabric
Buttons
Black Thread
Scissors
Ribbon
Zip Tie
Rhinestone Bling or Jewelry
HOW TO MAKE a Dollar Tree Paddle Ball Bunny Craft
Paint both paddle balls on one side with the white chalk paint using a chip brush. You don't need to cover both sides, as only one side will be showing. Let dry. You can use a heat gun to speed up the process. You know I love my heat gun.
Cut out two pieces of the buffalo check fabric to fit on the handle of the paddle ball. These will be the bunny ears. Add hot glue to the handle and secure the fabric.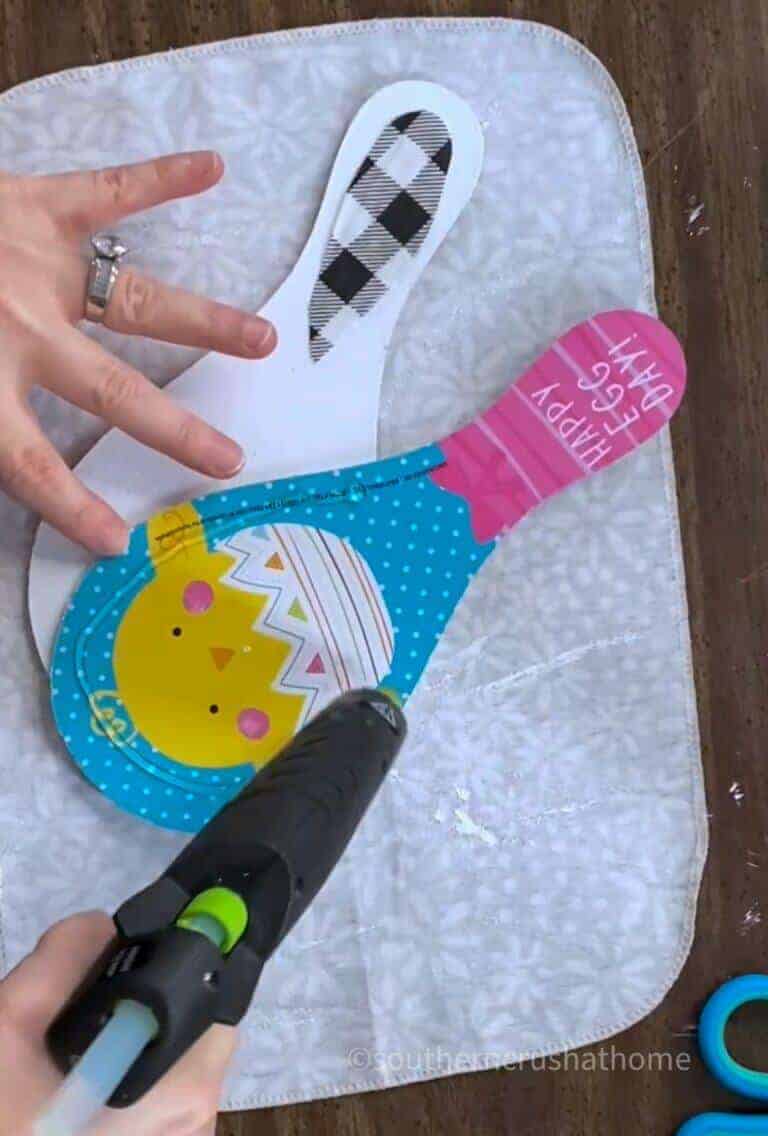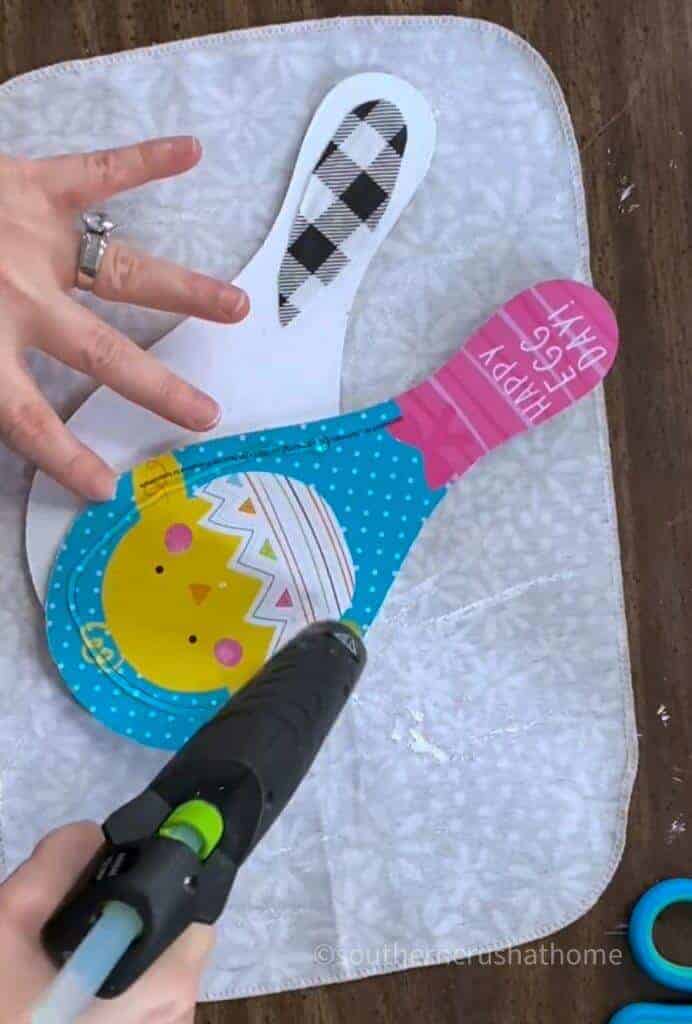 Place one painted paddle ball on top of the second painted paddle ball at an angle. Secure with hot glue on the unpainted side of the paddle.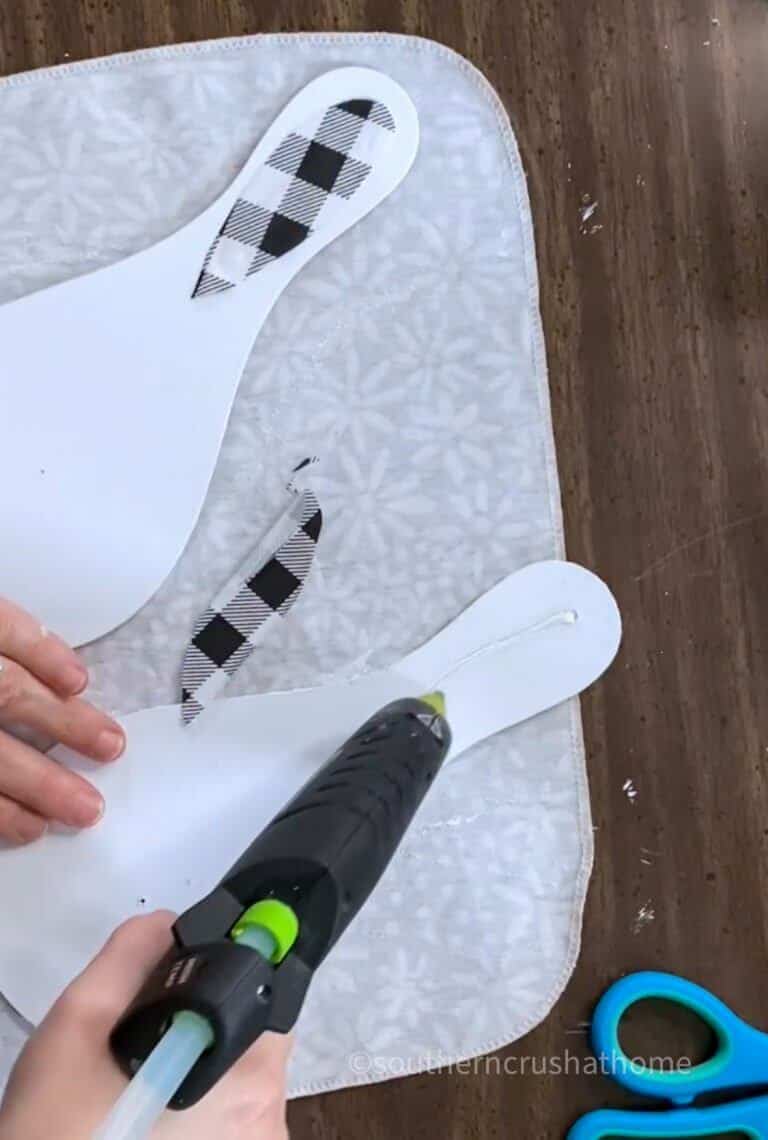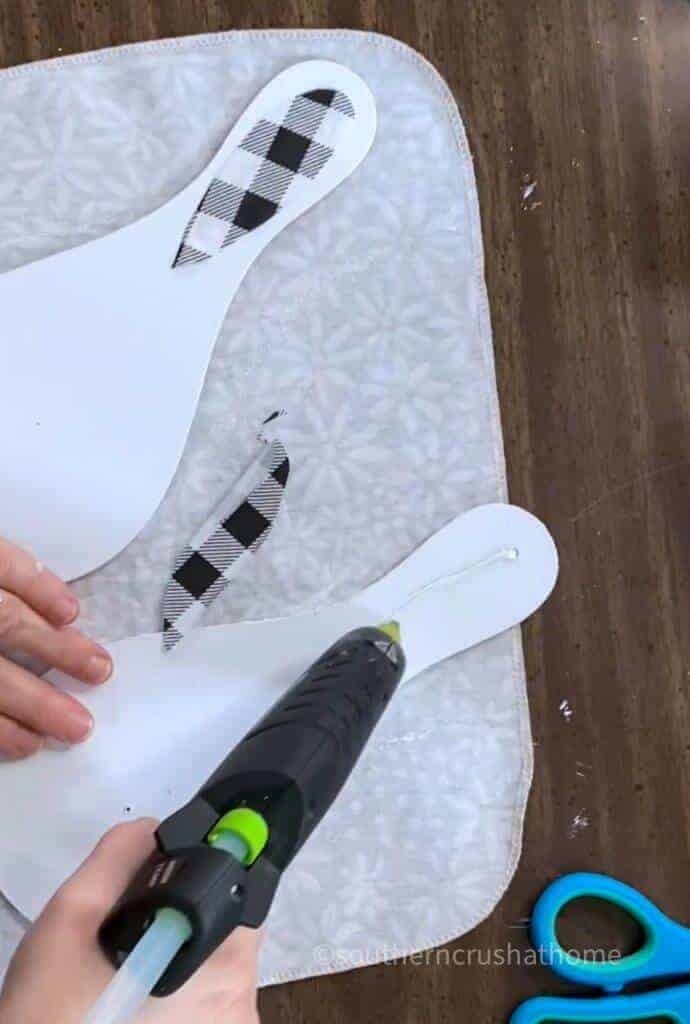 Don't you love the buffalo plaid?! It really pops against the white paint.
NEXT…
Add two black buttons to the front of the paddle for the bunny eyes. Secure with hot glue. Run black thread through the small pink button for the bunny nose. You want to keep the thread long enough to represent bunny whiskers.
Hot glue the button to the center of the paddle, below the eyes. Use a sharpie to add a little detail below the nose. I added a few light polka dots, and two lines for the bunny mouth. You can also add eye lashes if you like.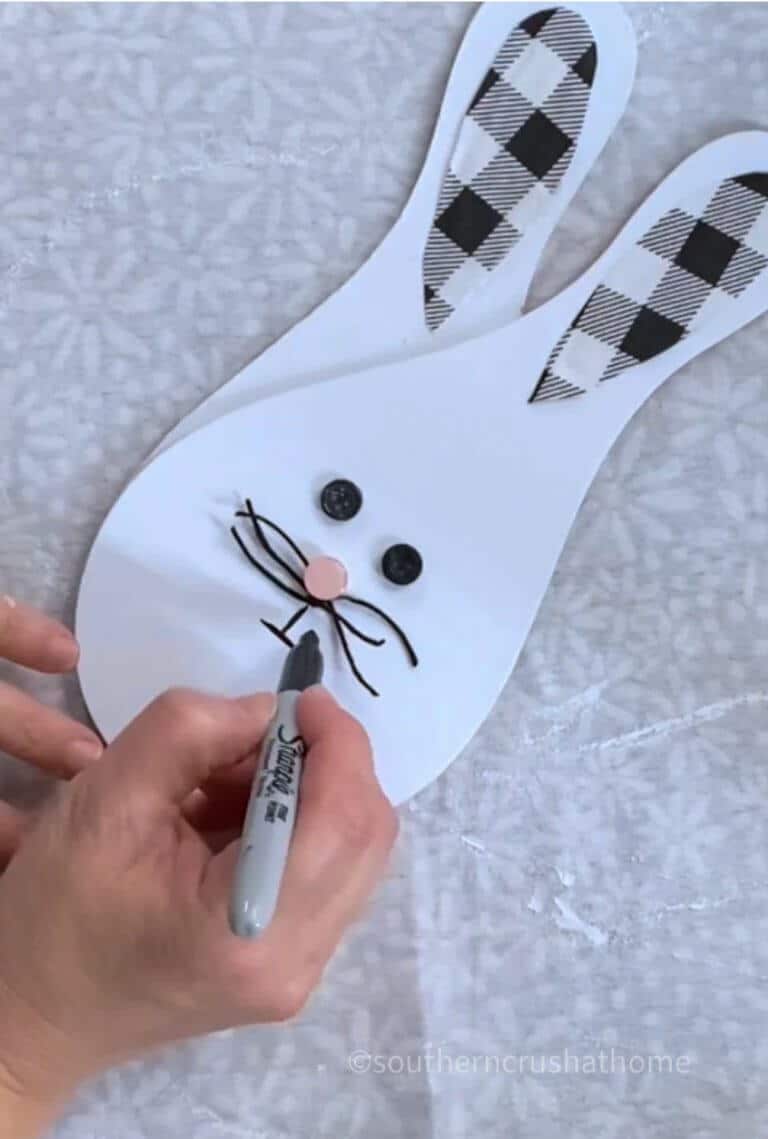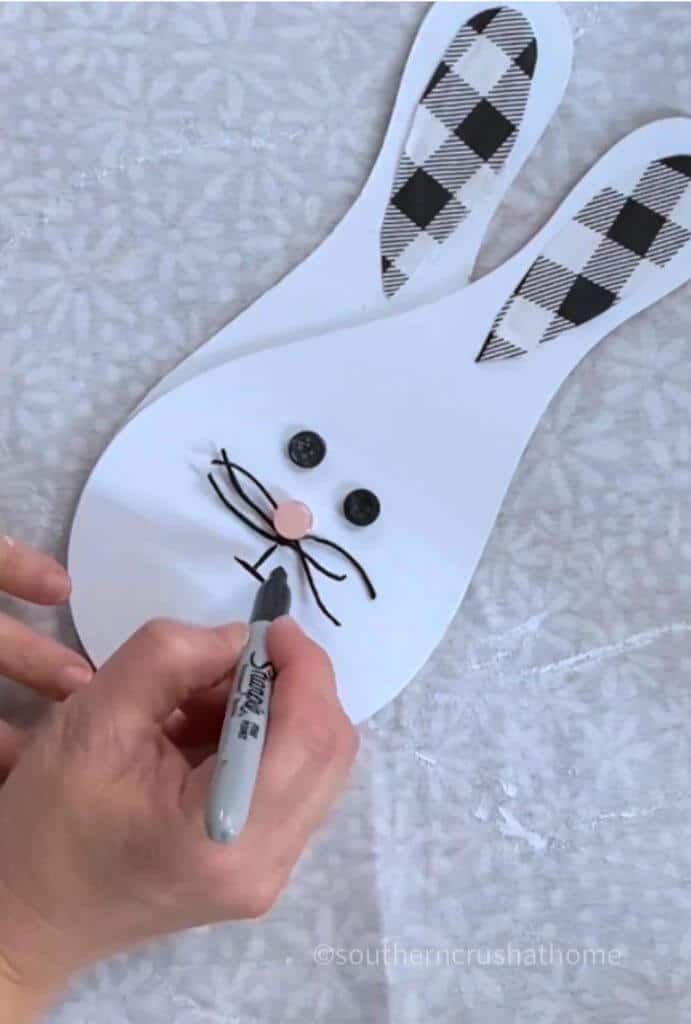 Now it's time to make the pretty bow. You can see a full tutorial for the messy bow here. I used several different ribbon, including the adorable bunny ribbon to really make the bow stand out.
Secure the ribbon pieces together with a zip tie. Trim off the edges of the ribbon. Hot glue the ribbon bow to the top of the bunny.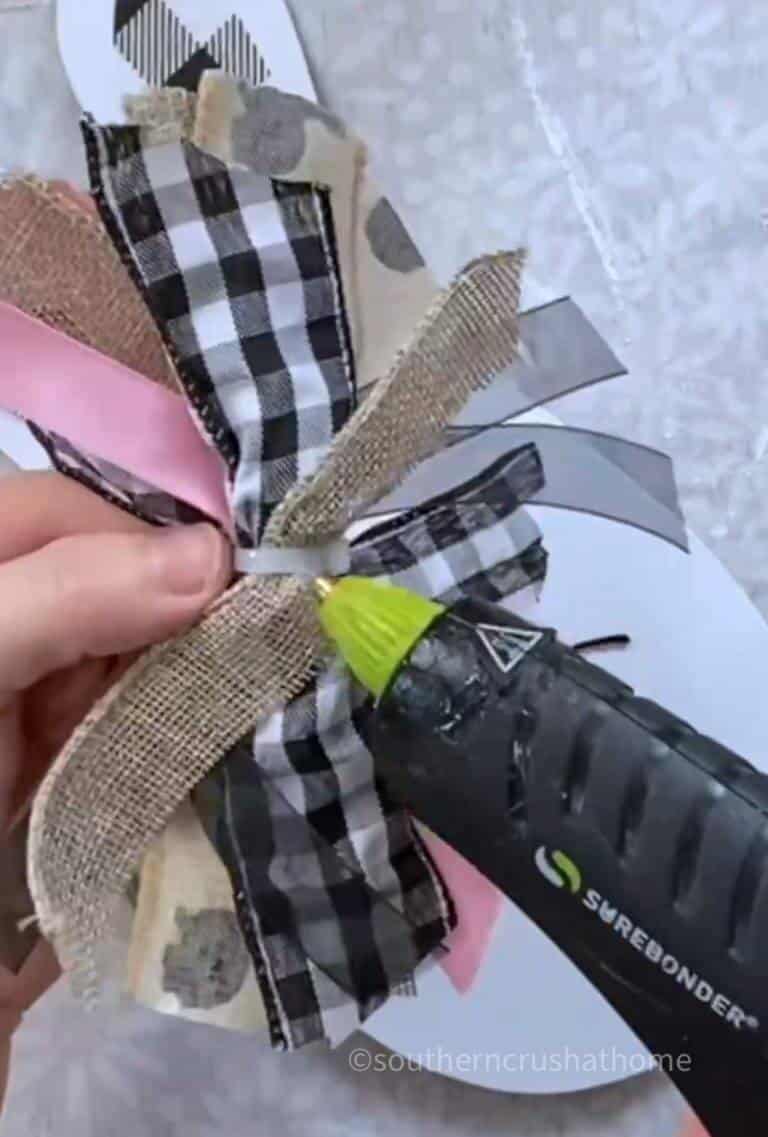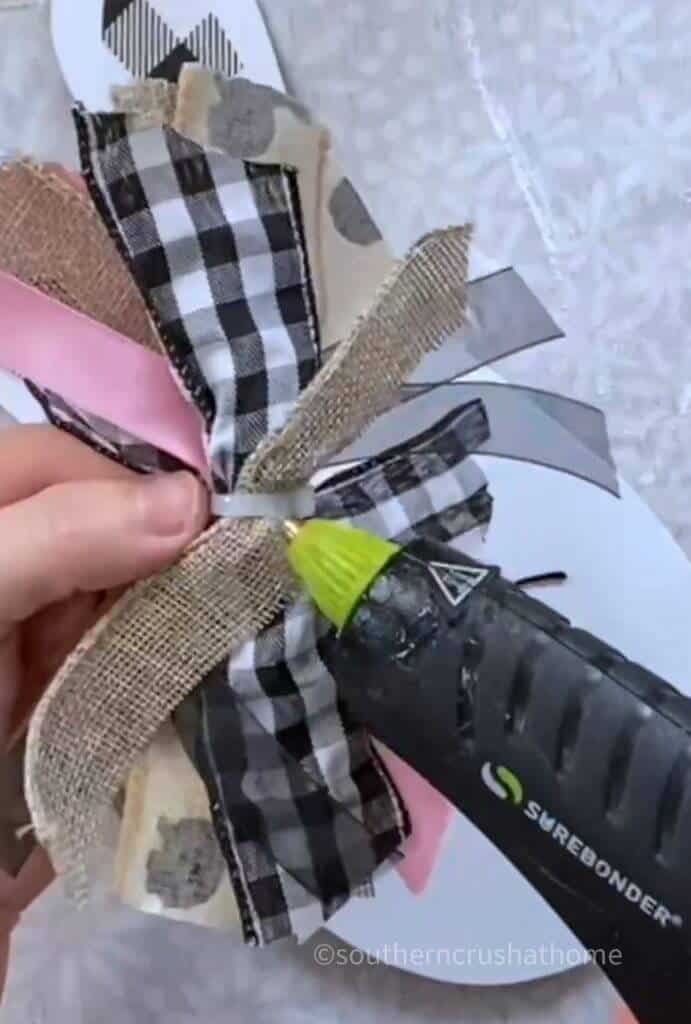 You know I love a little bling, so I hot glued a pretty embellishment to the center of the bow. It just gives it a nice finishing touch!
Dollar Tree Paddle Ball Bunny Craft
Wasn't that so easy? You can hang it up by adding a ribbon to the back, or lean it up on a table, or mantel. Either way, this little bunny craft is just darling!
that's it!
Not only is this Dollar Tree Paddle Ball Bunny Craft adorable, but it's also so simple to make, especially if you find pretty ribbon at Dollar Tree. .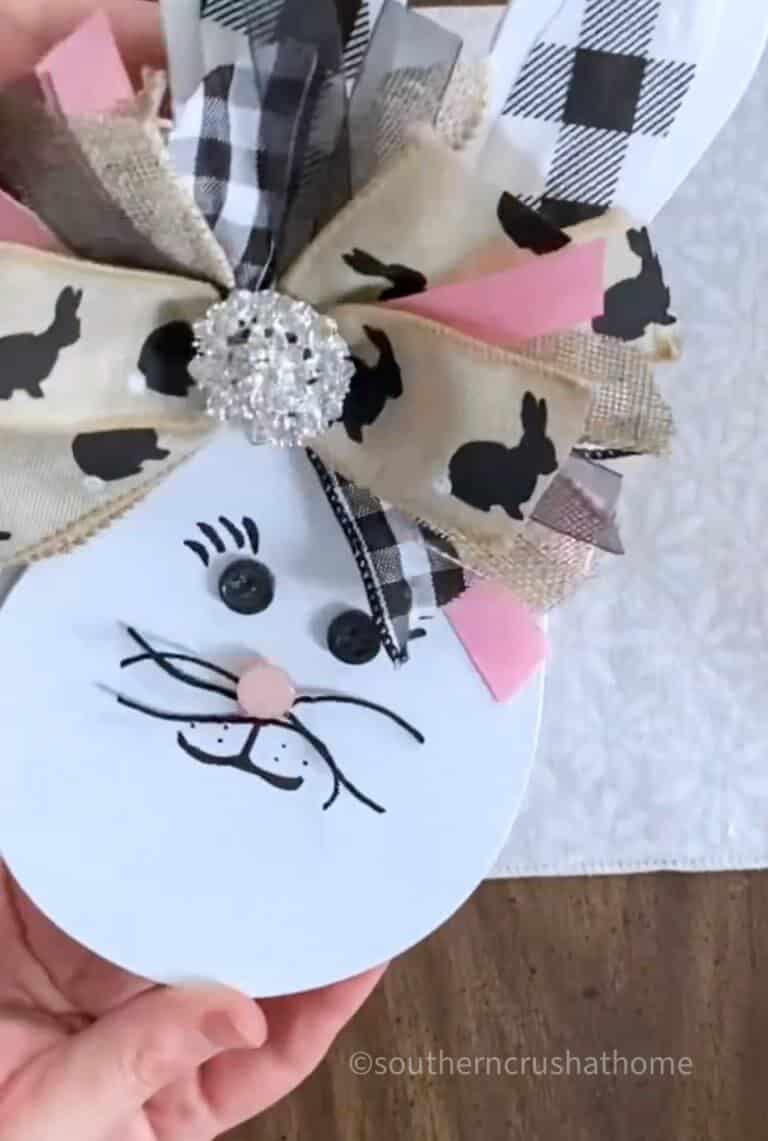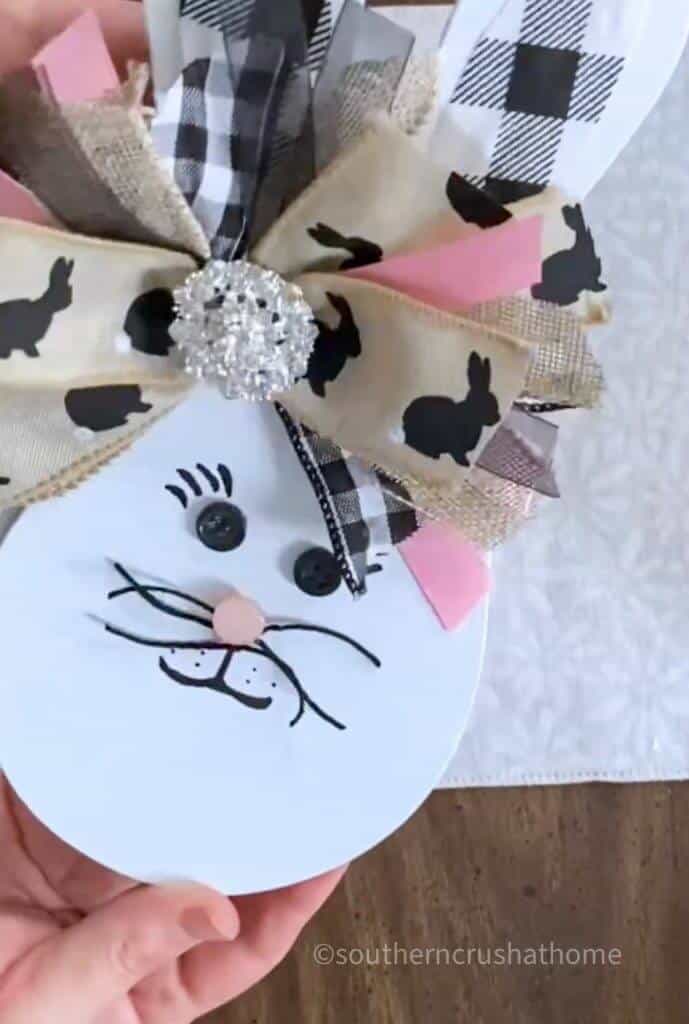 If you have not checked at the Crafters Square section at Dollar Tree yet, you are in for a treat! They really have come a long way with their craft section.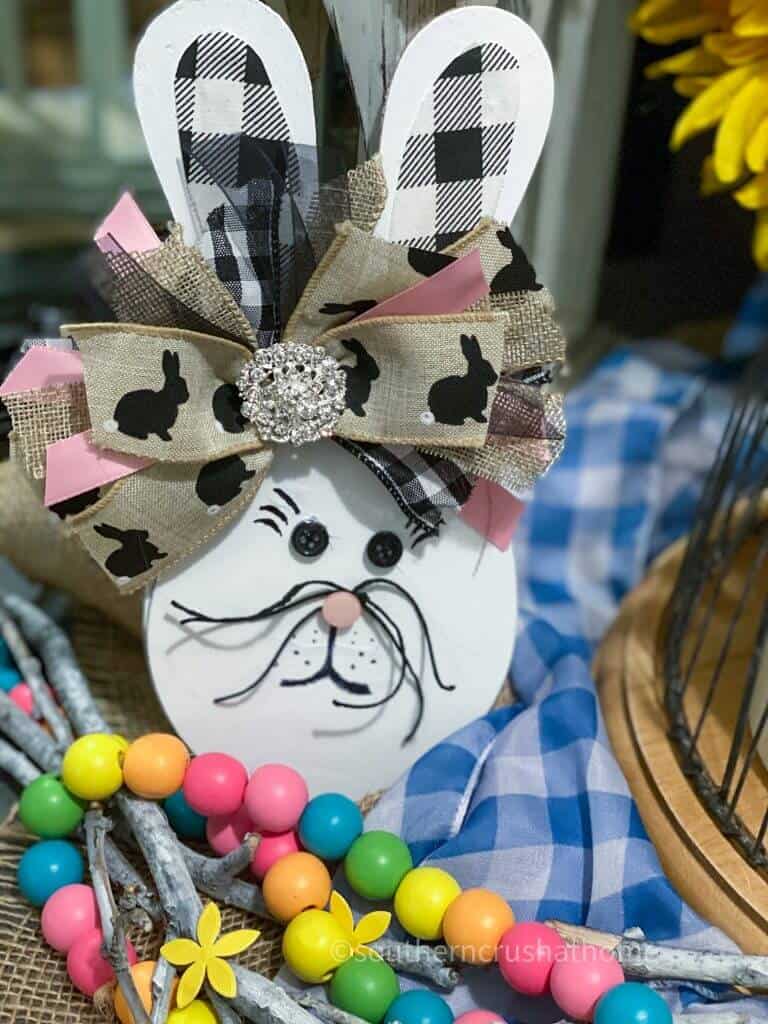 BE SURE TO CHECK OUT THESE OTHER DOLLAR TREE DIY ideas!
GET MY EMAILS
If you love DIYs and Ideas like these as well as seeing all the fun things I find out shopping, you need to be getting my emails, my friend! Each week I send out a couple of emails that include updates, crafts, shopping experiences, and decor inspiration. Be sure to get yourself signed up below. I can't wait to meet you!