When is St. Patrick's Day 2023? How to Celebrate the Irish Way!
Looking for a fun and festive way to celebrate St. Patrick's Day? The Irish know how to party, and you can too with my tips on how to have the perfect St. Patty's Day celebration! From decorating your home in green and gold to whipping up traditional Irish dishes, we've got everything you need to make 2023 the best St. Patrick's Day yet. So break out the shamrocks and get ready to celebrate! Erin go bragh!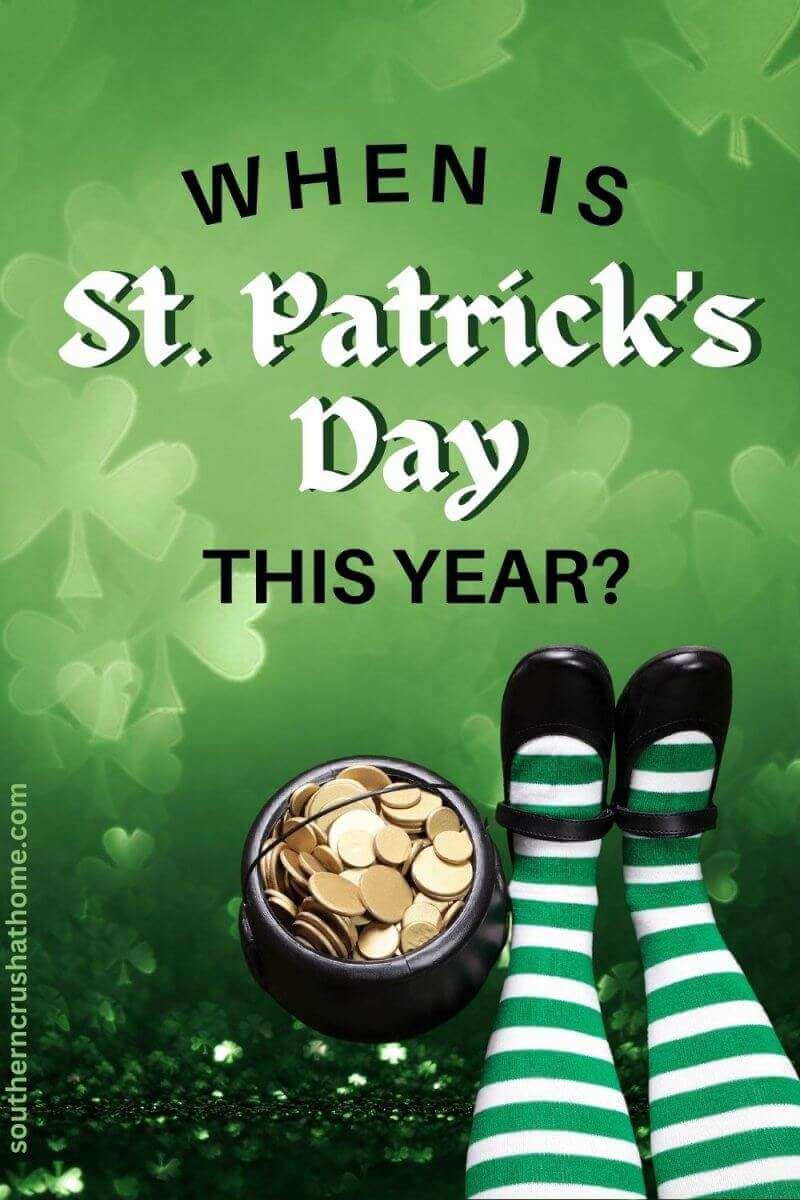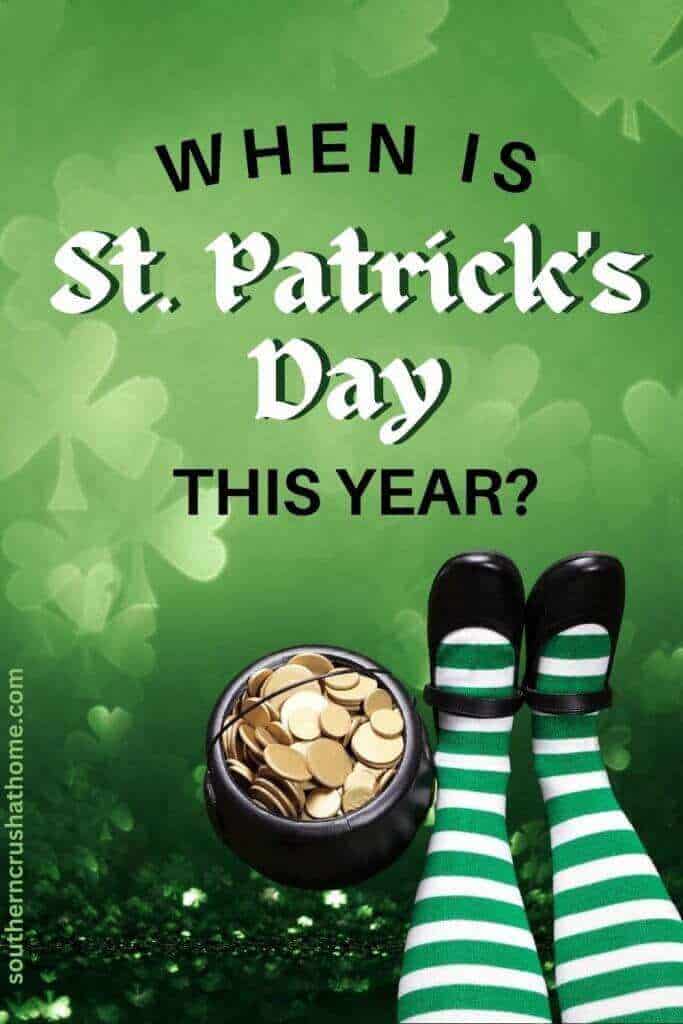 Be sure to PIN this for later!
This blog post contains affiliate links. The opinions are wholly my own from my own experience. I may earn a small commission from clicks through to the websites that end in a purchase.

When is St. Patrick's Day 2023?
Every year, the tradition of celebrating St. Patrick's Day continues on the same date – March 17th! As with most holidays, it is important to set the exact date each year so that all those involved can celebrate together. This year is no exception so mark your calendar, my friend: in 2023, St. Patrick's Day falls on Friday, March 17. So get ready to celebrate St. Patrick's Day!
How is the date is determined each year?
St. Patrick's Day is a day of celebration every year occurring on March 17th to commemorate the death of Saint Patrick, patron saint of Ireland. To ensure consistency in its celebration across the globe, the exact date of St. Patrick's Day is determined by astronomical cycles each year. It is a day filled with parades, Irish music, and people wearing green!

Why Do We Wear Green for St Patrick's Day?
St. Patrick's Day is a wonderful Irish holiday for those who embrace the spirit of the St Patrick's Day festivities! Wearing green clothing is a tradition with centuries of history behind it – from Ireland being known as The Emerald Isle to the Irish flag which features a prominent green stripe!
What happens on St Patrick's Day if you don't wear green?
A traditional part of the celebration is wearing green – everything from clothes to accessories, such as hats and jewelry.
If you don't wear the color green on St Patrick's Day, it is said that you will get pinched! Legend has it leprechauns pinch those who don't wear green as a reminder to celebrate the festivities of St Patrick's Day. So, make sure to put on something green to stay safe and show your Irish spirit!
I'm wearing my favorite green blouse here below and you can find it here below.
St. Patricks Day Decor
Of course, the rest of your home can be decorated with plenty of green St. Patricks Day decor like shamrocks, little leprechauns, and cute signs! Here are a few ideas I love below.

St. Patricks Day Craft Ideas
If you like to create your own holiday decor, these DIY St. Patrick's Day Crafts need to be on your list!
You may also like these additional Saint Patricks Day Craft Ideas below!
Traditional Irish Food
Also known as Feast Day, this Irish holiday is not complete without a tasty menu featuring authentic Irish St. Patrick's Day recipes like Irish nachos, corned beef, green beer, Irish soda bread, or shepherd's pie. How about a few holiday treats as well?
So gather your friends, don your most festive St. Paddy's attire, and kick off your own Saint Patrick's feast day celebration with these classic foods!
Shamrock vs. Four Leaf Clover
When St. Patrick brought Christianity to ancient Ireland, he used the three-leafed shamrock to explain the Holy Trinity. One leaf represented the Father, the next the Son, and the third the Holy Spirit.
However, the belief that four-leaf clovers are lucky may have already existed among the Celtic peoples. This is probably because of the vast amount of clovers present along Ireland's landscape. As well as the rarity of finding one with four leaves.
Many Celtic traditions were blended with the new religion over the years. The importance of the clover was one of them. The four-leaf clover meaning became intertwined with Christianity so that the first three leaves came to represent faith, hope, and love, and the fourth leaf, God's grace, or luck.

The shamrock has almost the same meaning as the four-leaf clover. Shamrocks are associated with Ireland, where they have long been a symbol of luck and fortune. Nowadays these two symbols have become almost interchangeable when it comes to bringing luck and joy into a person's life.

No matter which symbol you choose to bring you luck and prosperity, both the shamrock and the four-leaf clover are great ways to show your Irish pride.
Shamrock, Texas
If you're a faithful reader of this blog, you know that I'm from Texas. However, did you know that there is a Shamrock, Texas? Yessiree! It is located in the panhandle of Texas on the famous Route 66. I think this town has a fun history. I plan to visit someday soon on one of my road trips. I'll see if it brings any luck my way!
This is a glimpse at a Conoco station turned into a fun piece of green nostalgia in Shamrock, TX.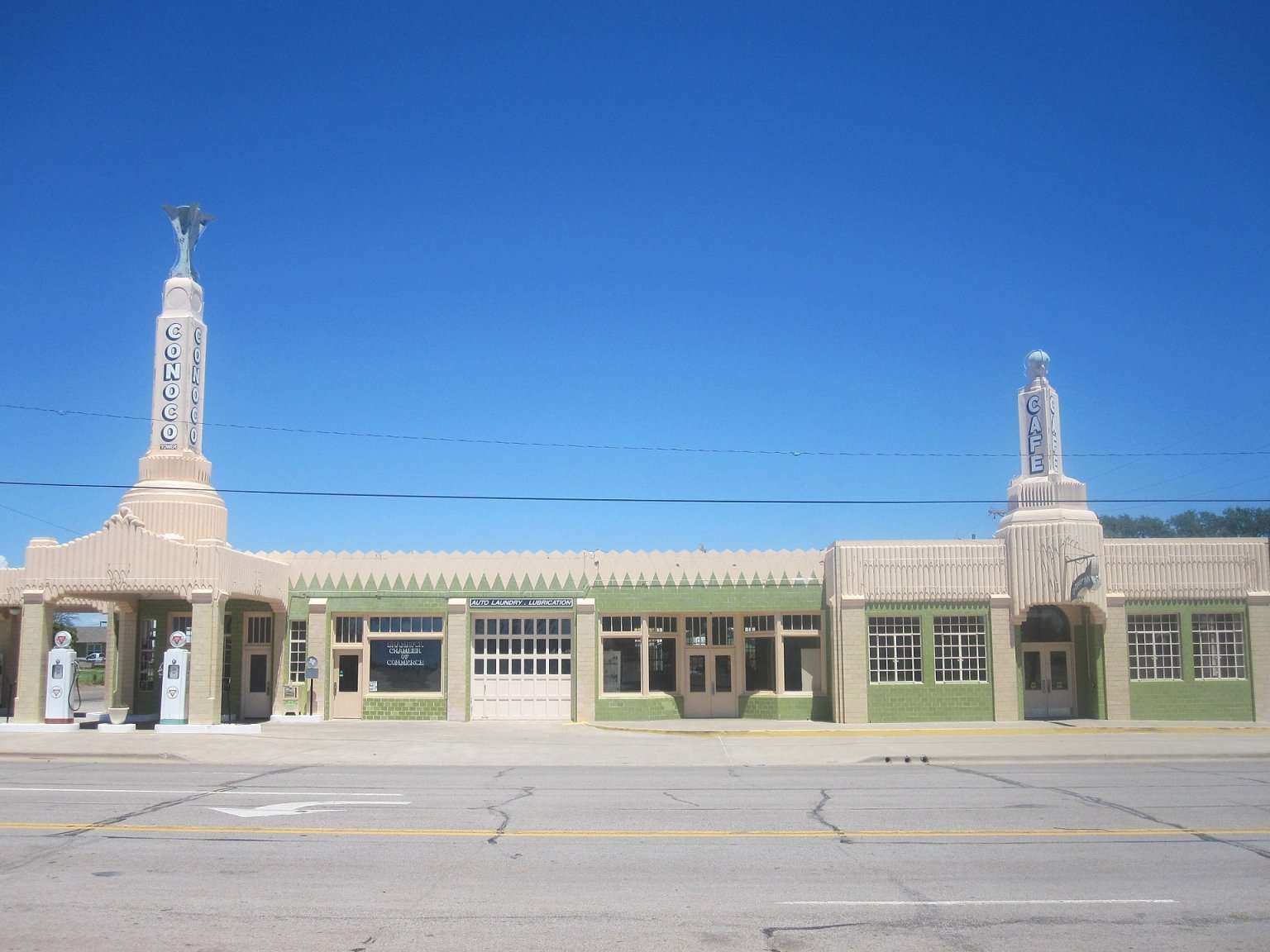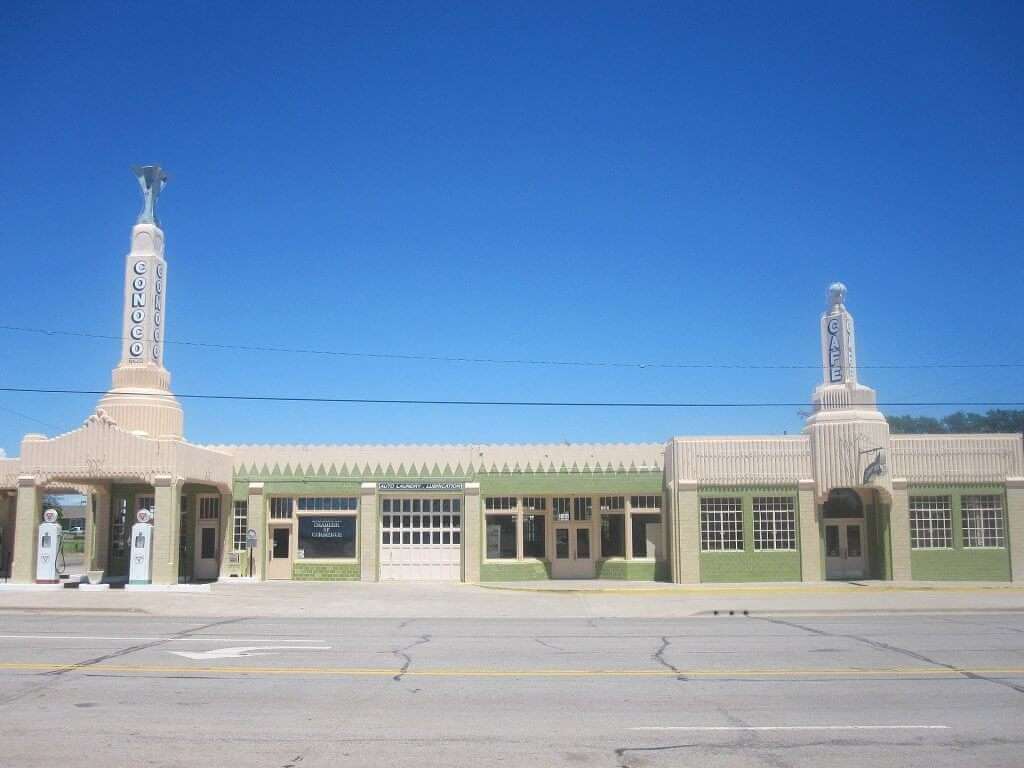 While this isn't a significant part of this post about St. Patrick's Day, I still wanted to share it with you.
How is St. Patrick's Day celebrated?
St. Patrick's Day is a day to celebrate Irish heritage and is enjoyed all around the world! Traditional celebrations such as a St Patrick's Day parade and other fun-filled activities are the heart of this special holiday.
On this day, preparations begin with vibrant colors and decorations adorning homes and storefronts in preparation for the Saint Patrick's Day parade. Festivals and parades, once held as solemn marches in remembrance of Ireland's patron saint; Saint Patrick, have evolved into spirited public onlookers decked out in bright colors wearing eye-catching headpieces while they cheer on lively bands, bagpipers, and dancers along the parade route.

Each year this day is filled with joy and celebration around the Catholic church honoring the holy trinity along with Ireland's patron saints, including Saint Patrick. From St. Patrick's Day parades in Dublin to festivals across the world, traditional celebrations of this festive day are plentiful and full of festive fun. Popular activities on this special holiday include wearing green, imbibing Guinness, and participating in ceilis—community dances and social gatherings.
In Ireland, St Patrick Day is a very significant cultural holiday that is celebrated differently than it is around the rest of the world: over-indulging with your closest friends being a key component!
No matter where you choose to celebrate, take time to join in the celebration and enjoy all it has to offer. Who knows you may even discover some hidden luck of the Irish!
What does Erin go bragh! mean?
I'm glad you asked! Pronounced "Erin Go Brah", it means "Ireland to the end of time." The word "Erin" has Gaelic origins and is an Irish word for "Ireland." The second part of the phrase is "go bragh" or "go brách," meaning "til the end of time," which has also been interpreted in Irish culture as "til doomsday."

So when is St Patrick's Day? It is celebrated annually on March 17. This year, St. Patrick's Day falls on a Friday, giving everyone the perfect excuse to celebrate with friends and family. In addition to traditional celebrations like parades and festivals, many people enjoy spending time outdoors on St. Patrick's Day. Others like to attend one of the many concerts or parties that take place around this festive time of year. No matter how you choose to spend this holiday, make sure to wear some green attire and join in on the fun!
St. Patrick's Day has it all: refreshing weather, lots of green to go around, plus a delicious array of traditional dishes and cocktails – need I say more? And don't forget about some good old-fashioned music and movies as well. Let it get you into the full spirit of things.
It may just turn into one lucky day after all.