13+ Popular Irish Food Recipes
If you're looking for a truly unique and delicious culinary experience, then Ireland and its traditional dishes could be just the solution. From Irish Stew to Irish Pancakes, these classic Irish food recipes are sure to tantalize your taste buds with their hearty flavors and comforting textures.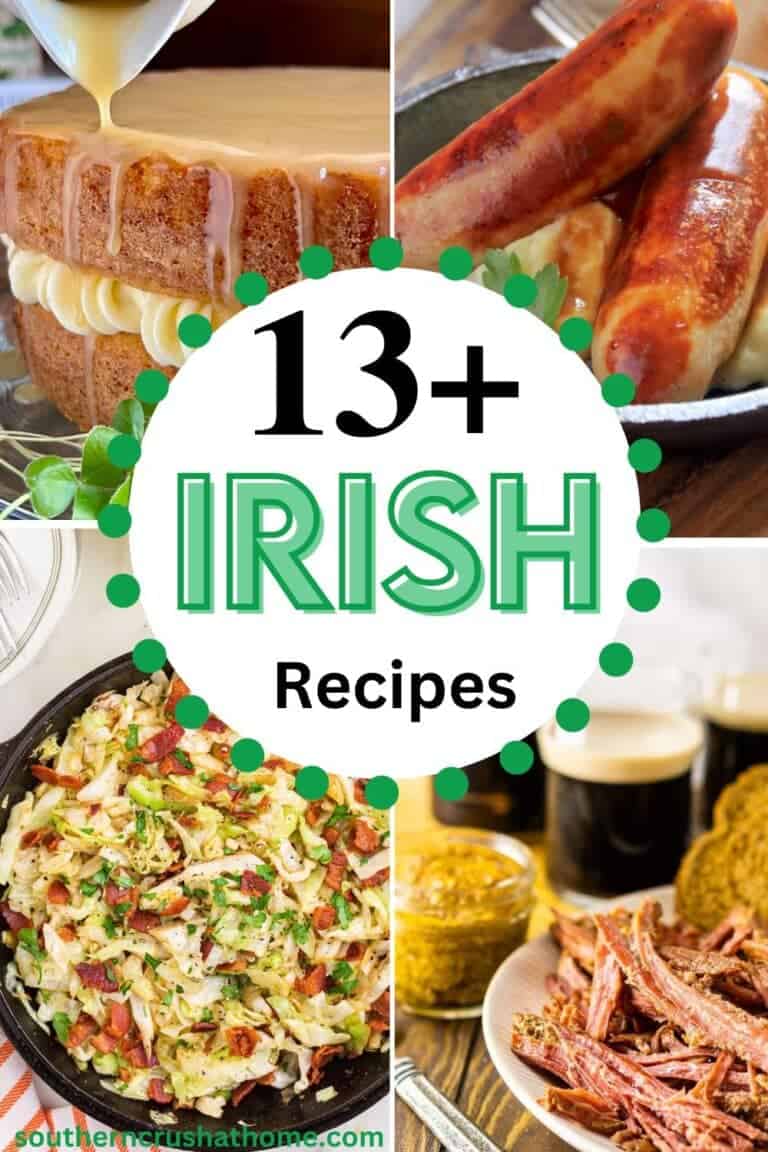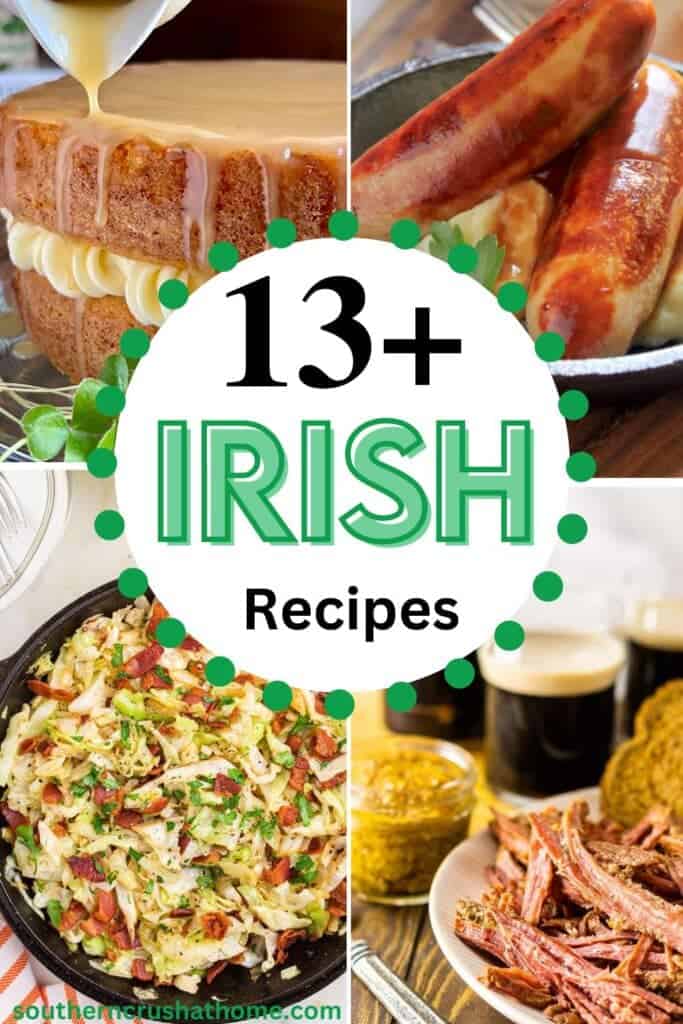 Be sure to PIN this one for later!
Whether you're hosting an intimate family party or a larger gathering of friends, bringing out some popular Irish specialties is guaranteed to be a hit! Keep reading as I guide you through the many wonderful dishes that Ireland has to offer so that you can create the perfect menu for any occasion and especially for St. Patrick's Day!
Traditional Irish Food
Traditionally, Irish food was known for its simplicity and rustic nature. However, as the country's food culture has evolved, Irish recipes have become increasingly sophisticated. Here are a few of my favorite Irish Dinner recipes.

Your St. Patrick's Day celebration isn't complete without this slow cooker Guinness corned beef. After cooking low and slow, this corned beef comes out unbelievably flavorful and juicy.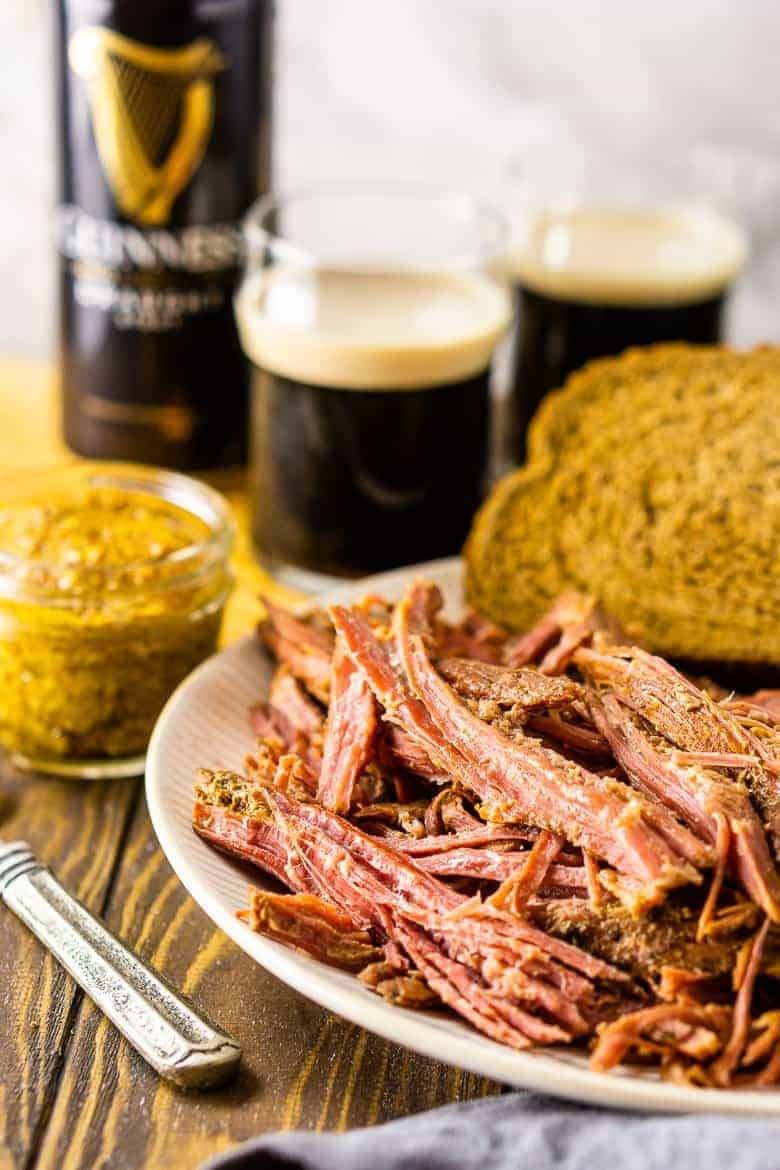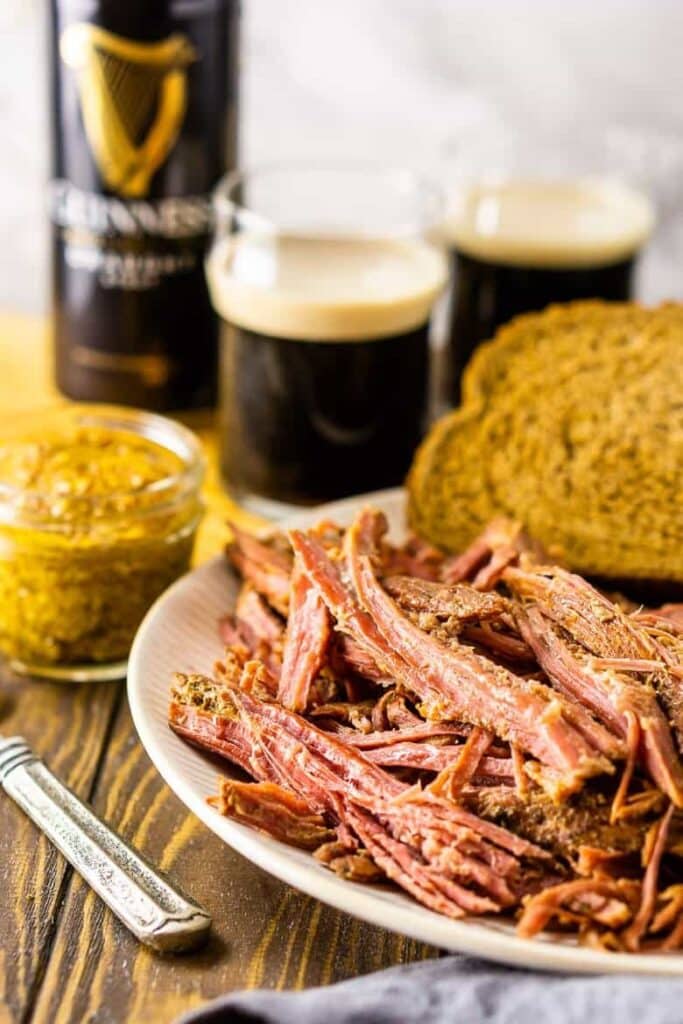 Irish bangers (sausages) are served atop a generous serving of mashed potatoes and both are covered in a savory gravy for a taste of Ireland in your own home!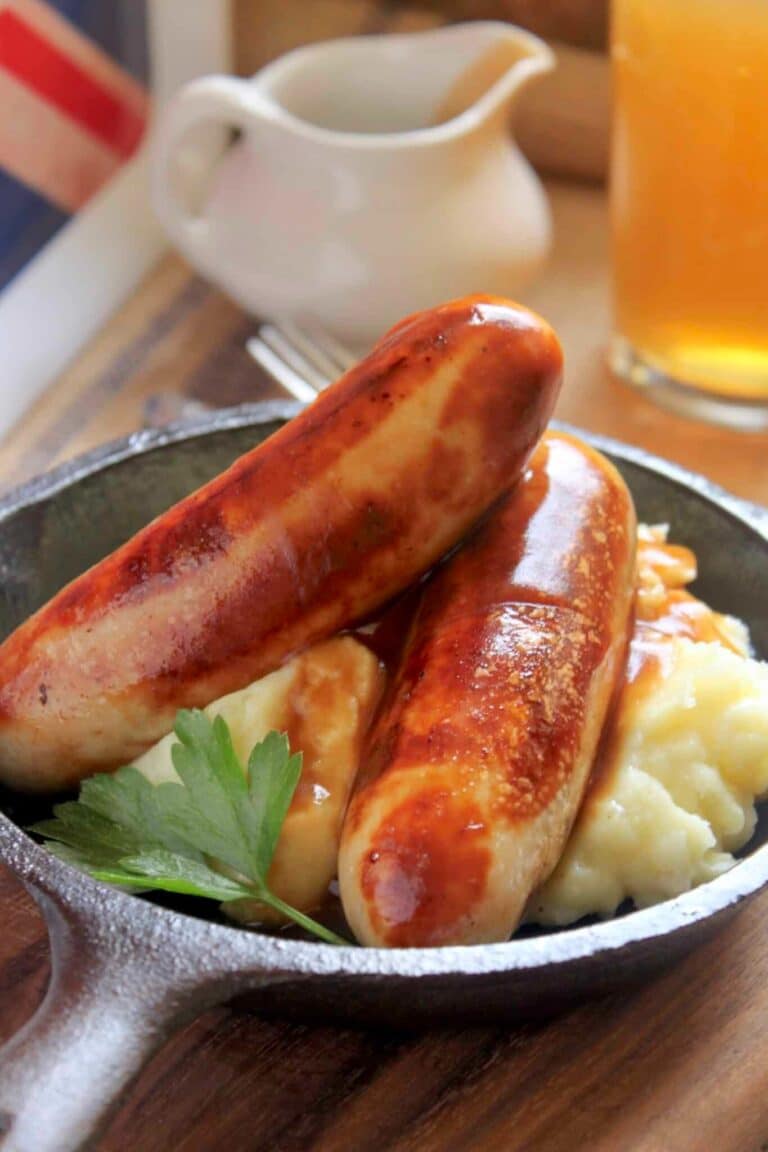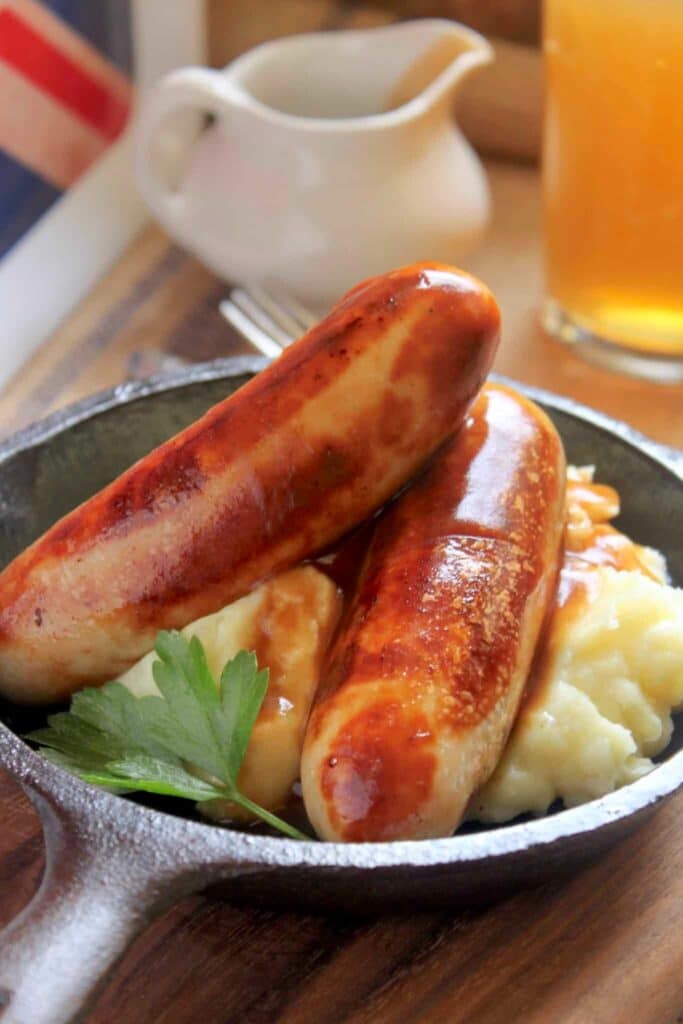 Pub Style Cottage Pie made with ground beef, fresh herbs, veggies, potatoes, and a splash of beer. It comes together quickly, using ingredients you likely have in the freezer or pantry, and makes a delightful, comforting dinner any night of the week.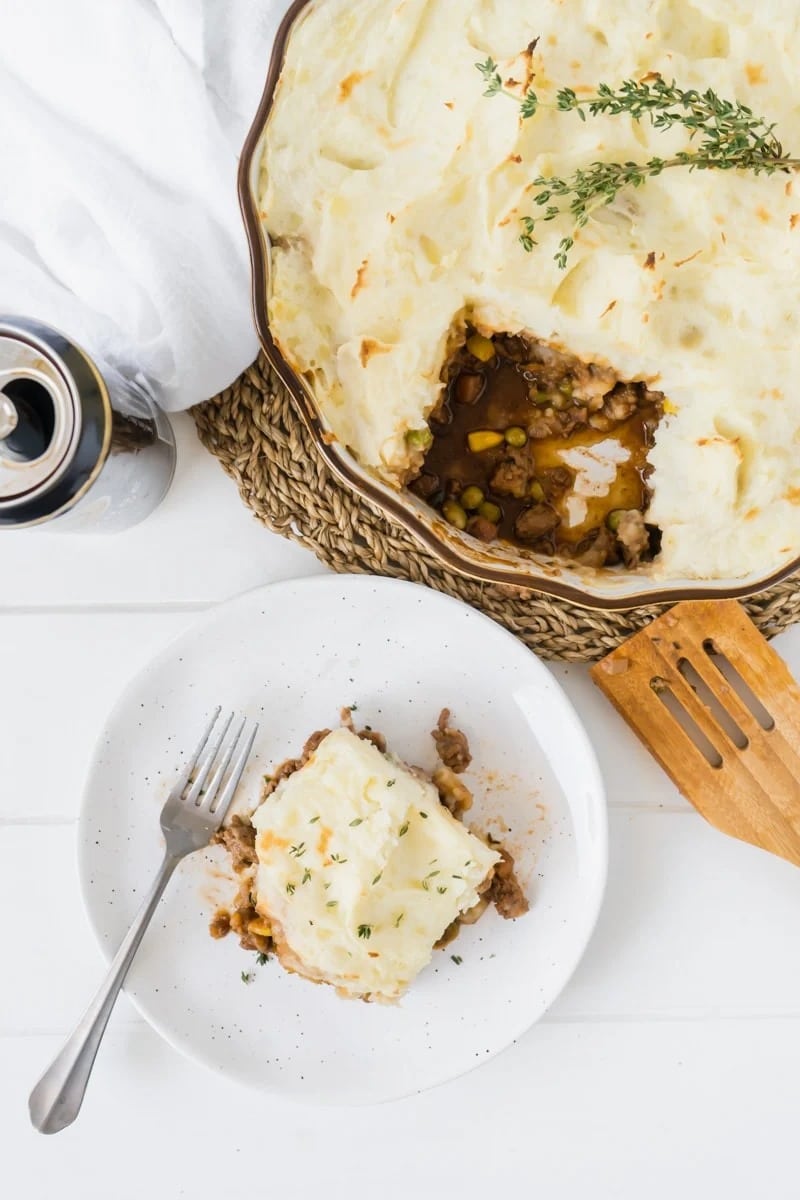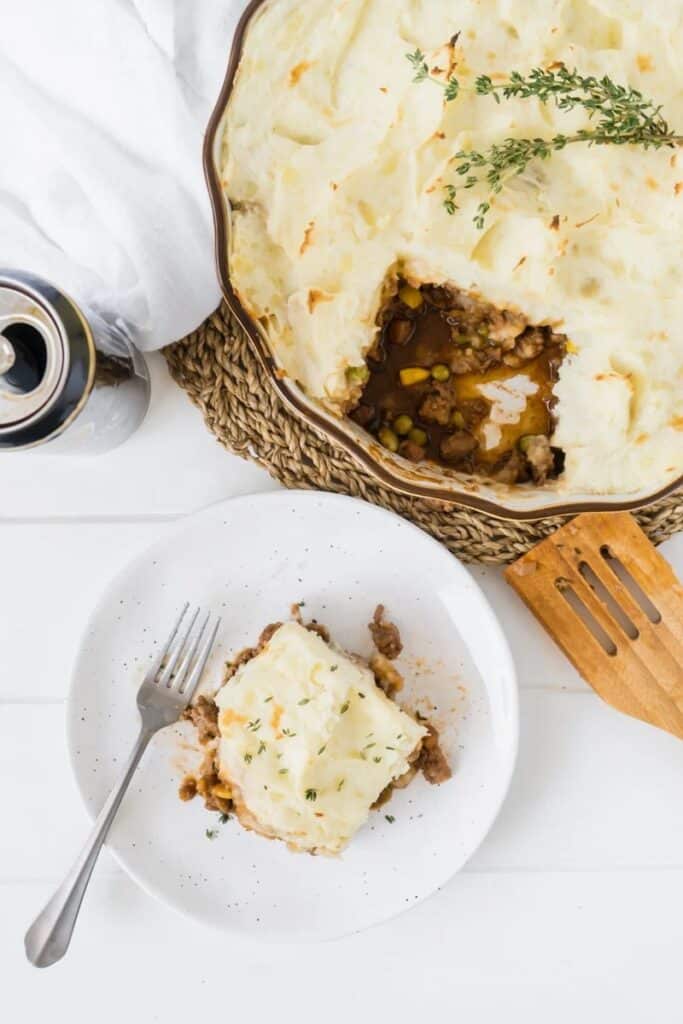 This Lentil Pot Pie is hearty, creamy, and topped with a flaky puff pastry crust! It's easy to make and comes together in less than 1 hour.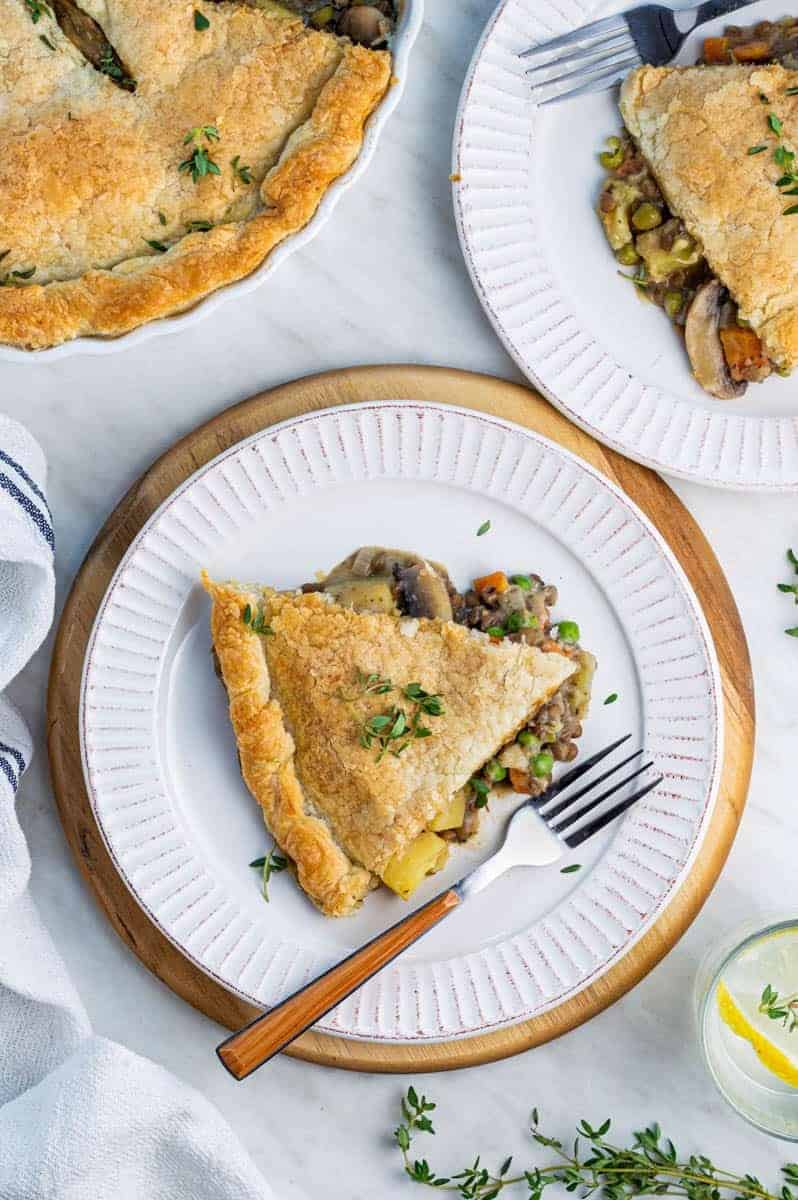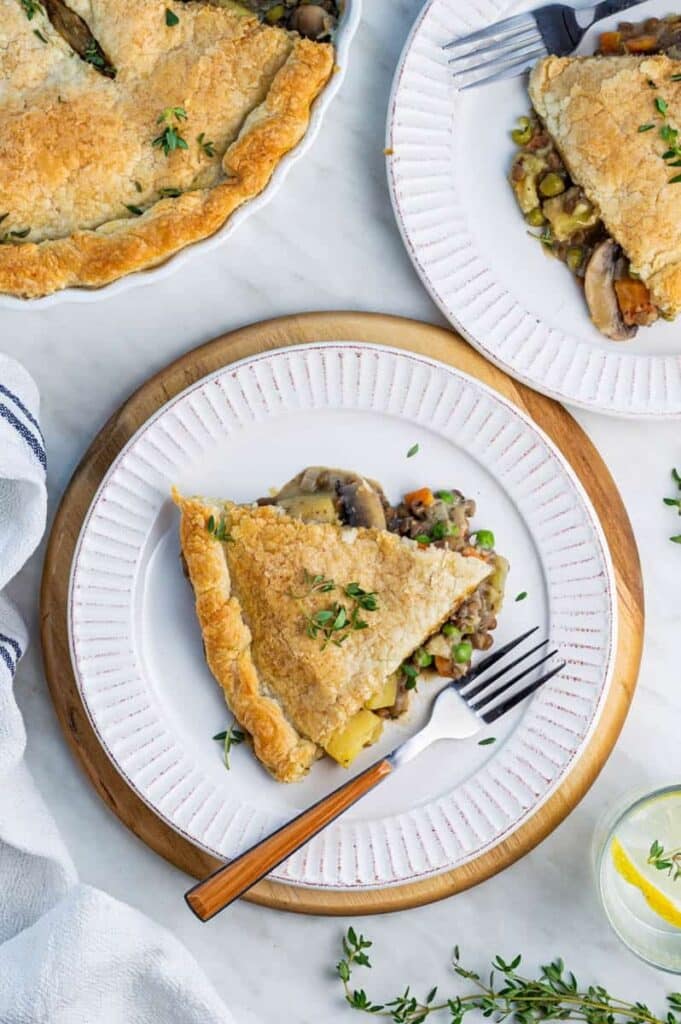 This is an easy way to cook corned beef brisket in a dutch oven. Add some tangy horseradish mustard sauce and dinner is ready!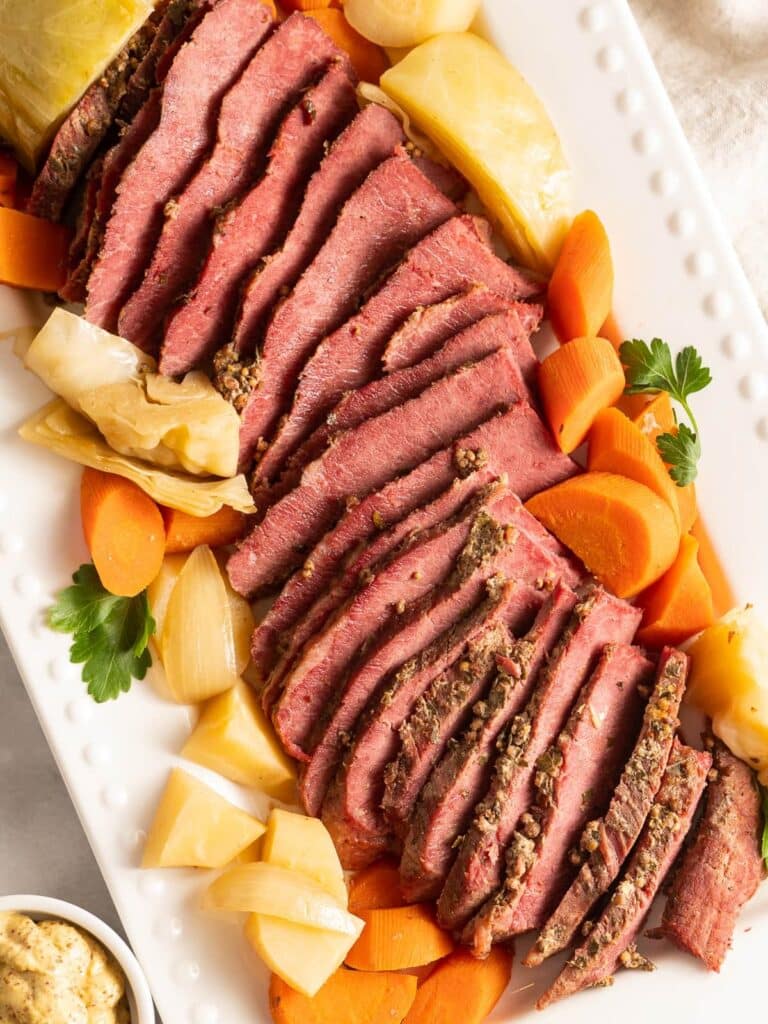 These Irish-inspired tacos stuffed with potatoes, corned beef, cabbage, and onions make a great St. Patrick's Day dinner. The Irish flavors pair up with cheese, Thousand Island dressing, and tortillas, to make this tasty meal.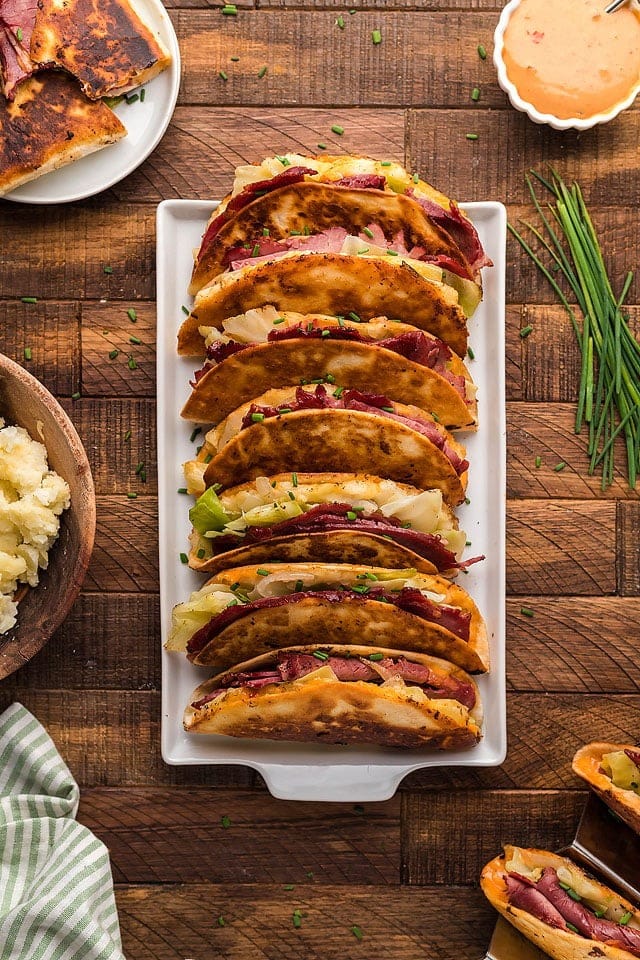 Irish Side Dishes
Irish Nachos are a great Irish food to try out! They're actually good any time, but can be a super easy and fun way to celebrate St. Patrick's Day the Irish way!
Classic Irish soda bread, made with white flour and studded with raisins, is surprisingly easy to make.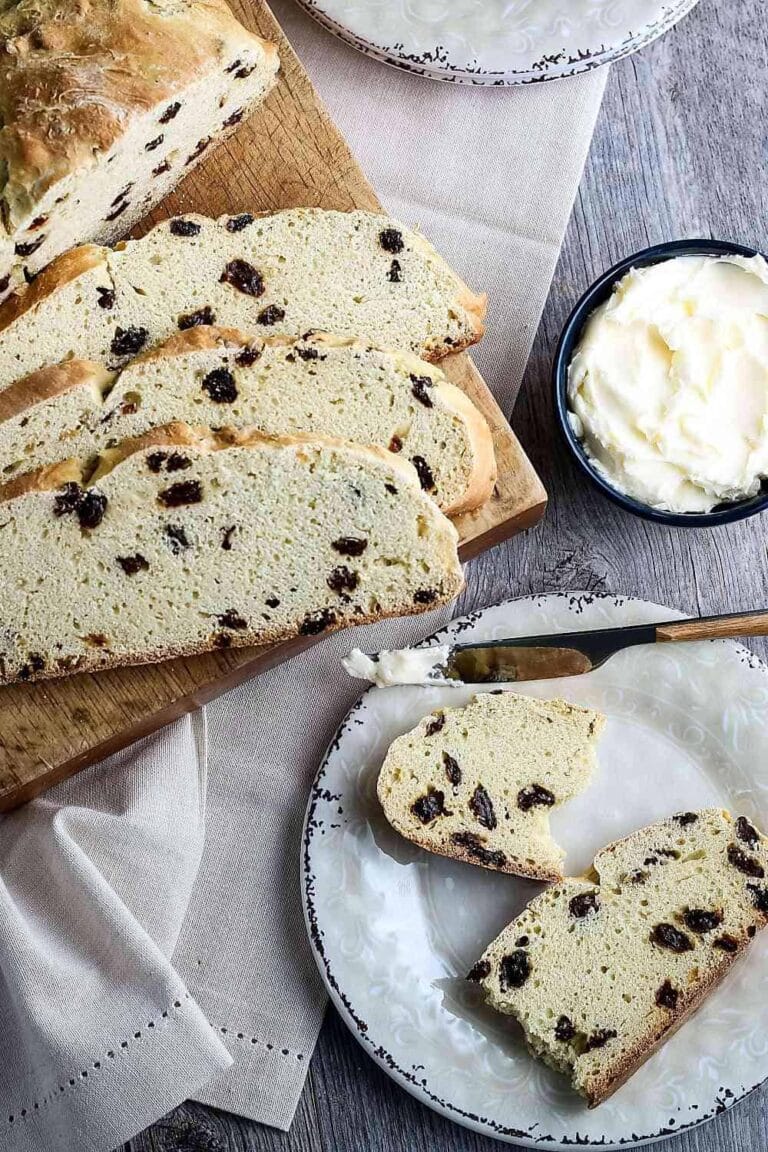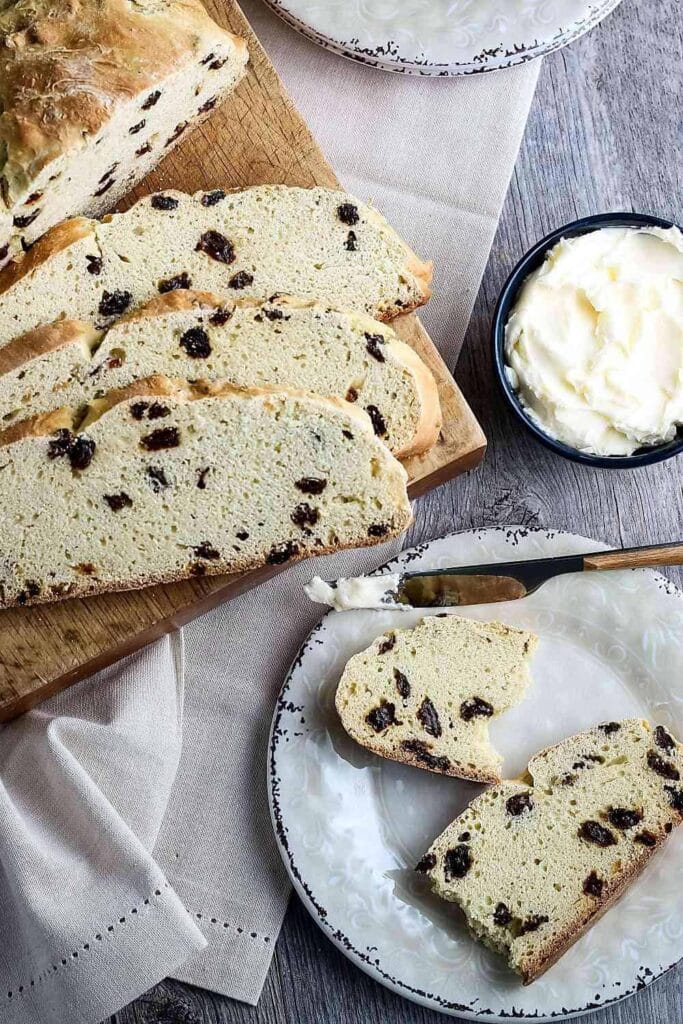 Dublin Coddle is a traditional Irish dish that is comfort food all the way. It's simple, easy and loaded with flavor. Ready in about an hour and you'll have trouble waiting that long, trust me.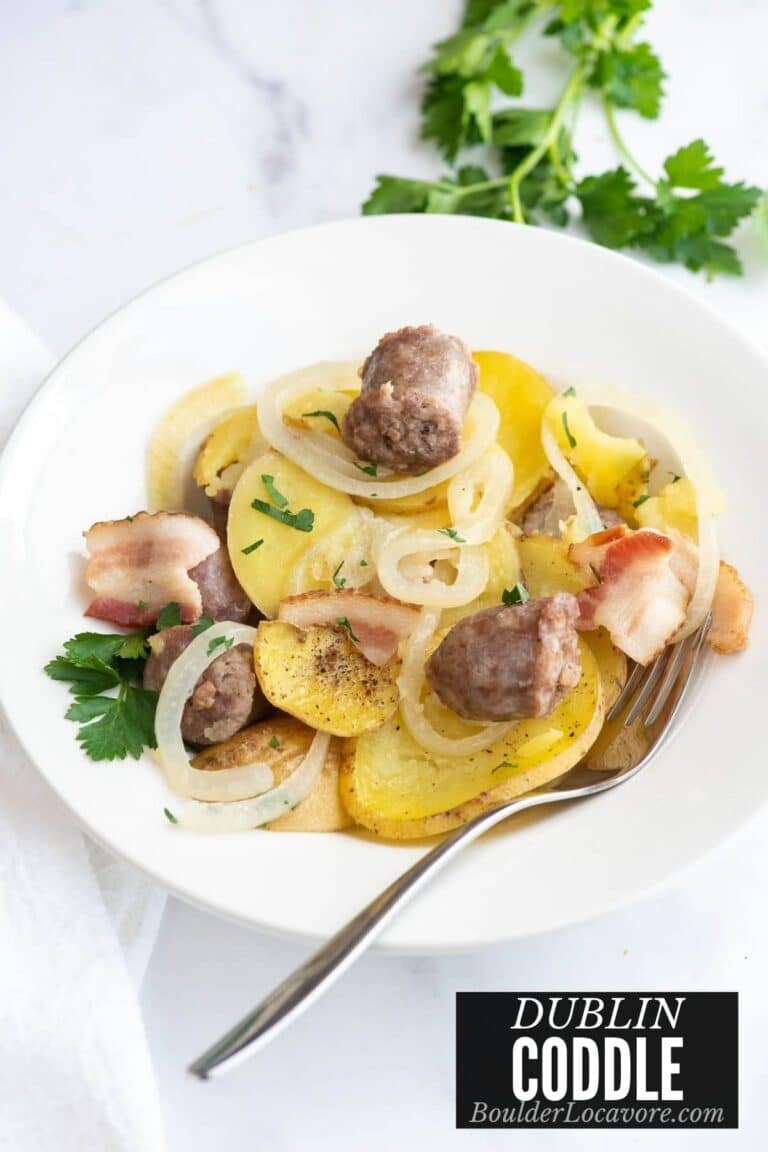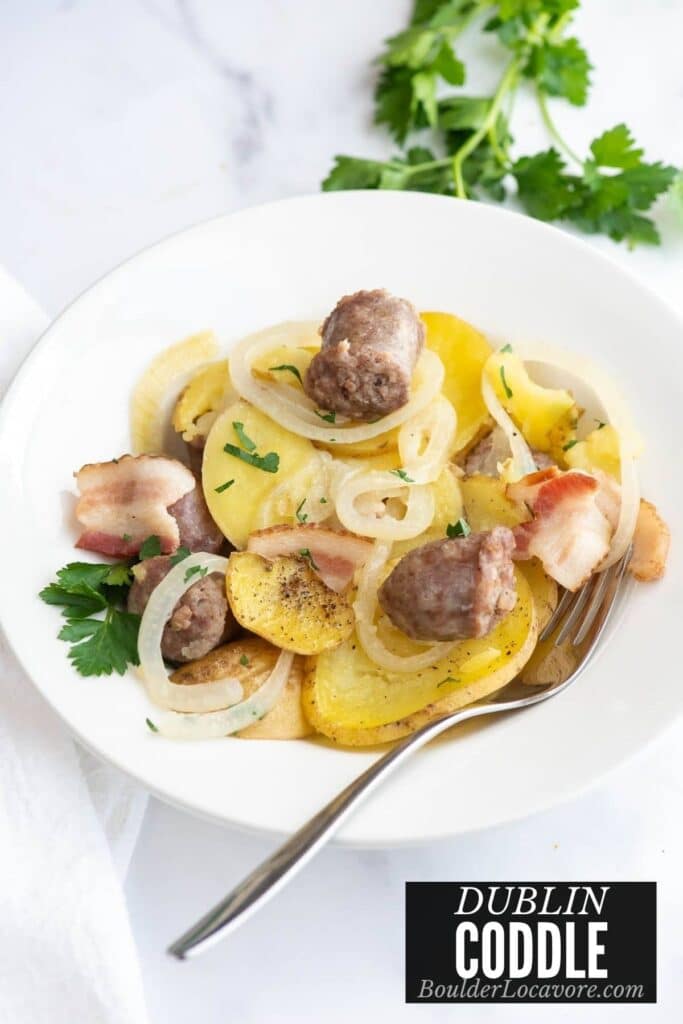 A Fun twist on simple potato pancakes, these Irish Corned Beef Potato Pancakes are the perfect way to use up all your St. Paddy's Day leftovers.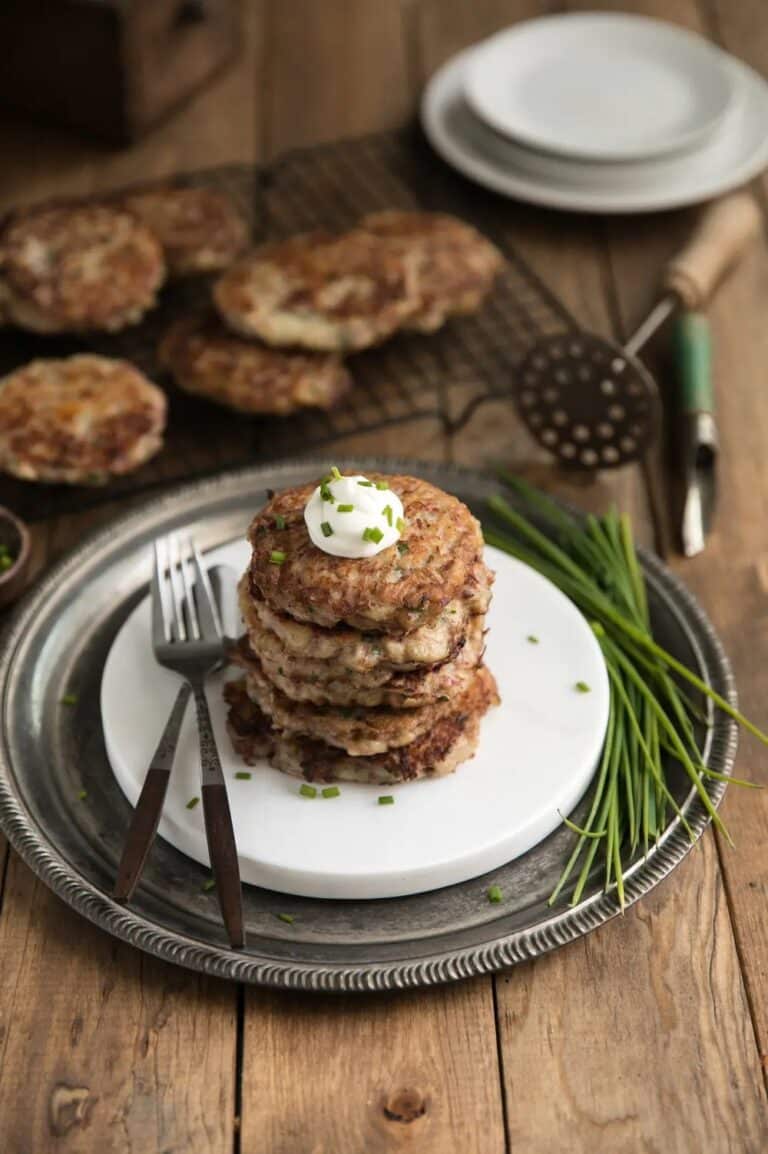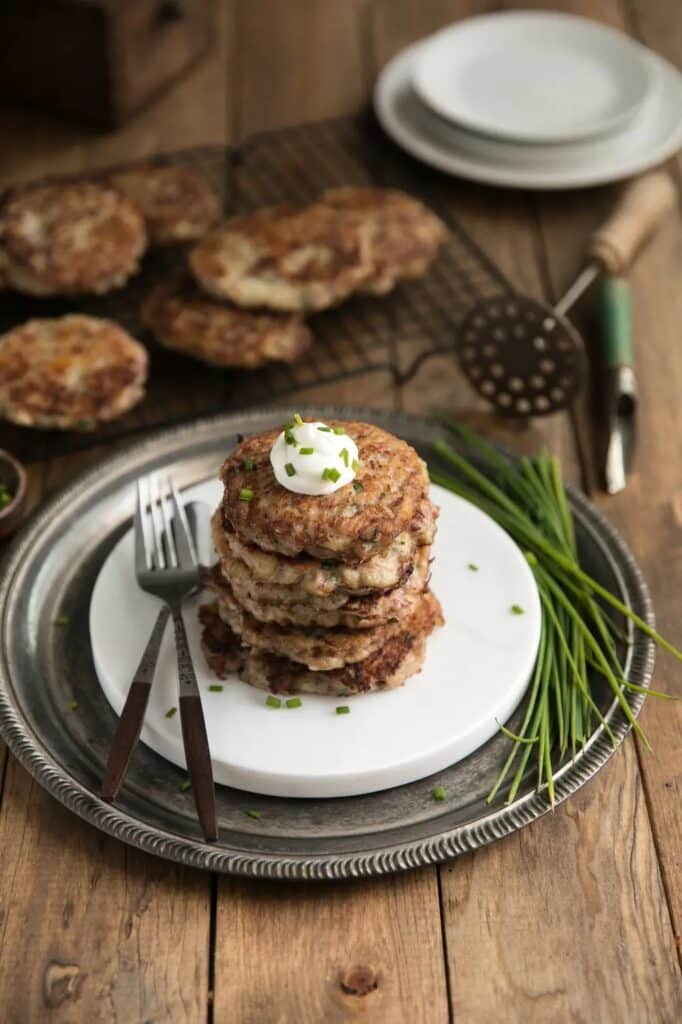 Irish potato bread, or farls, is a staple everyone should know how to cook. Simple to make using only four ingredients, potato, flour, butter, and salt. They are the perfect accompaniment to an Ulster Fry or Irish Stew.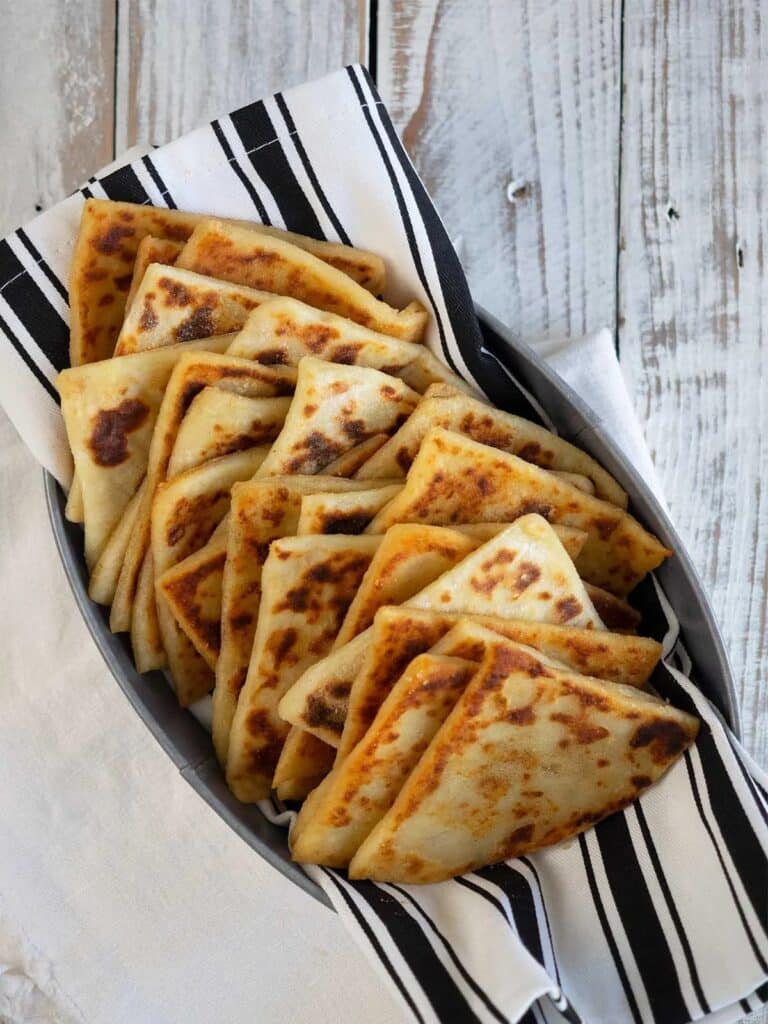 Who doesn't love some mashed potatoes? This traditional recipe for Vegan Irish Colcannon is gluten-free, allergy-free, paleo, made with cabbage, but without the dairy! A cheap and easy staple Irish side dish that will quickly become a comforting family dinner staple!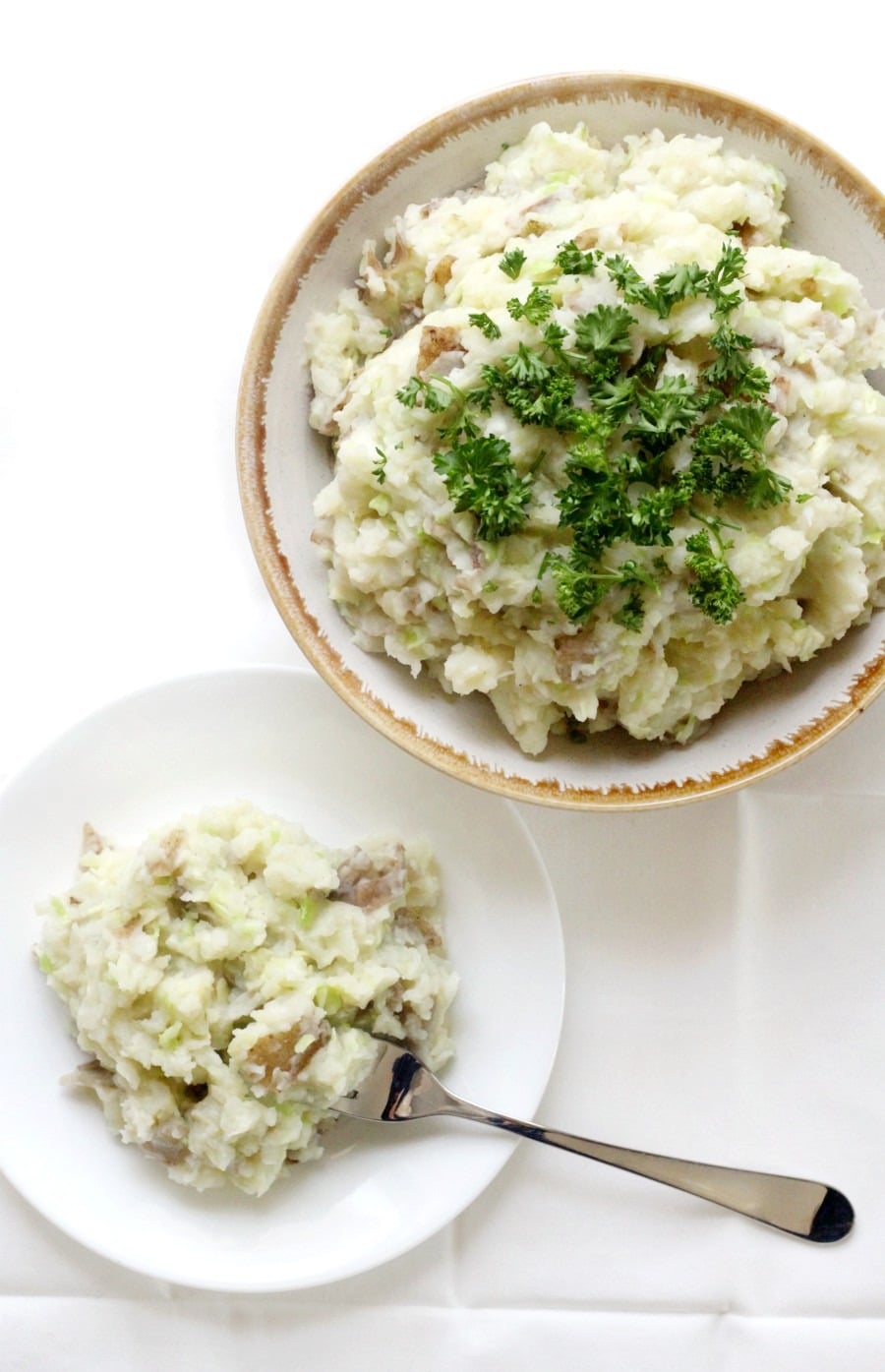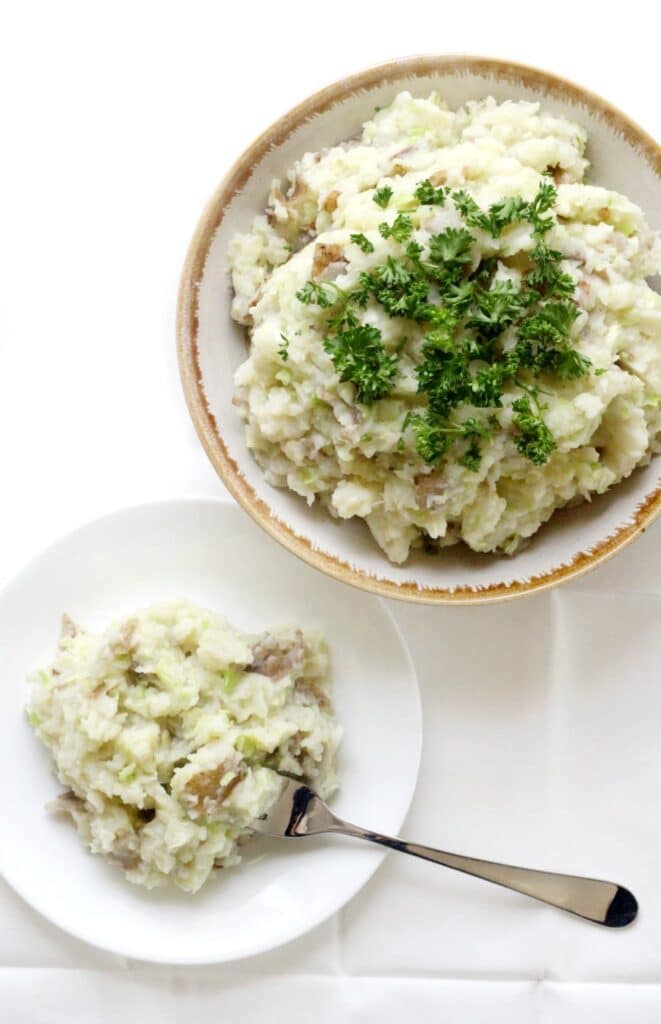 This fried cabbage recipe uses crunchy, savory bacon in combination with pan-fried cabbage, caramelized onions, and seasonings for a quick and easy 40-minute side dish with tons of flavor.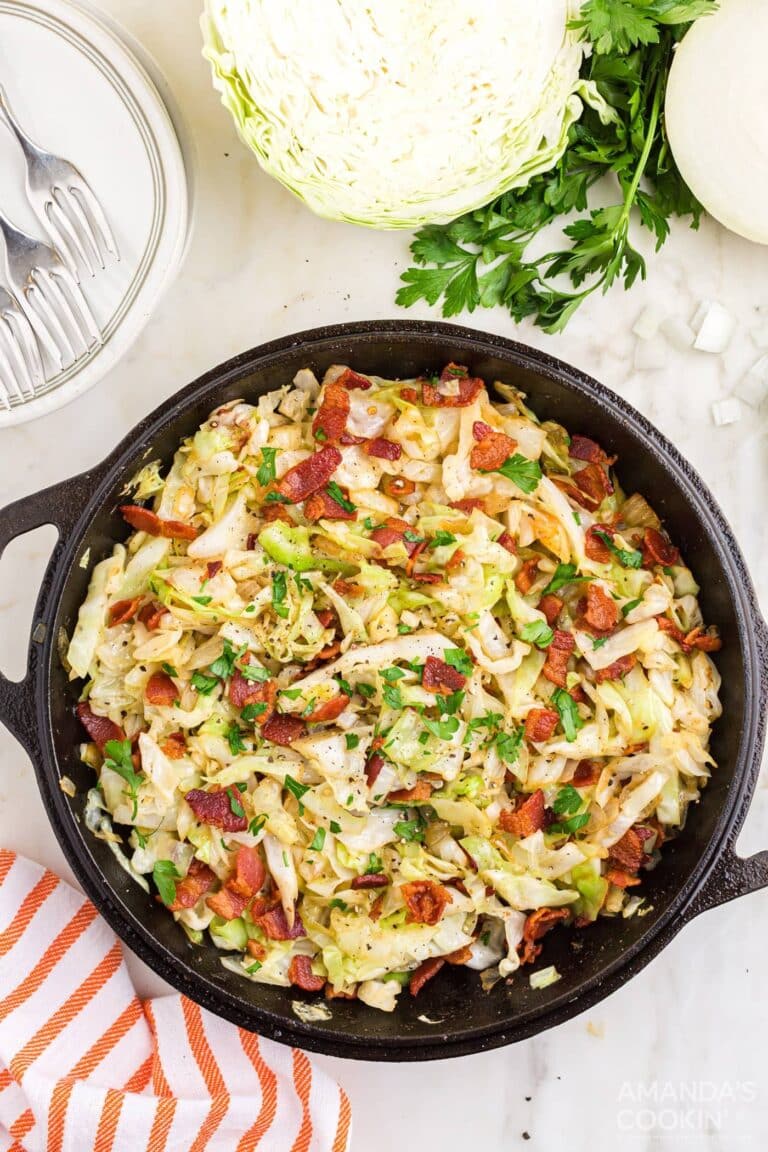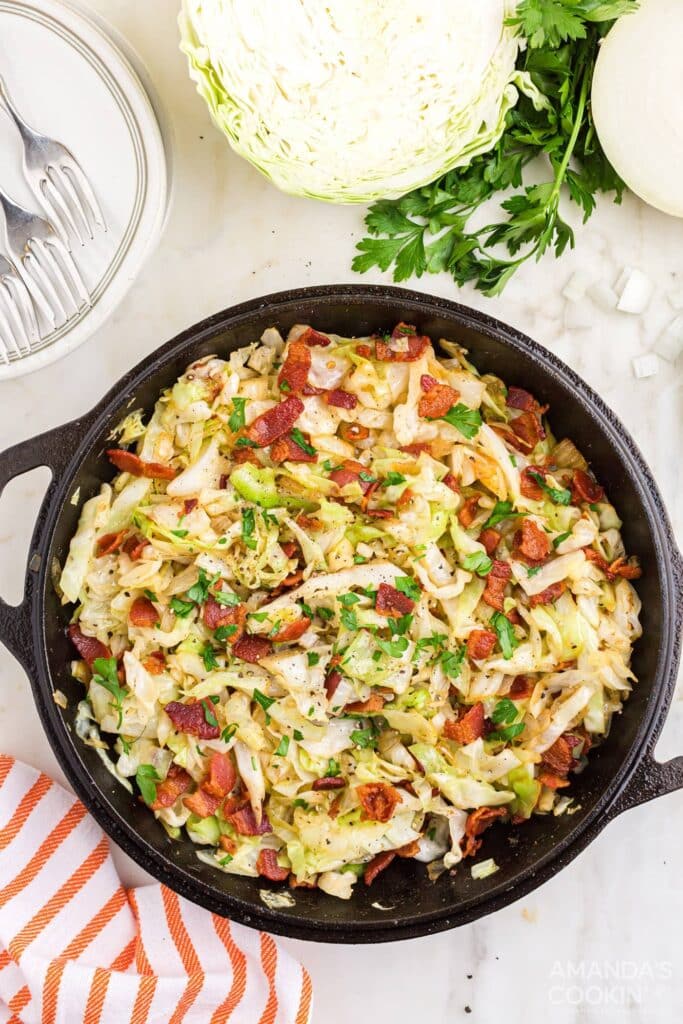 Irish Dessert
This Irish whiskey cake makes a delicious ending to your Irish meal! Filled with whiskey buttercream and topped with an incredibly decadent glaze, it will be the hit of the day!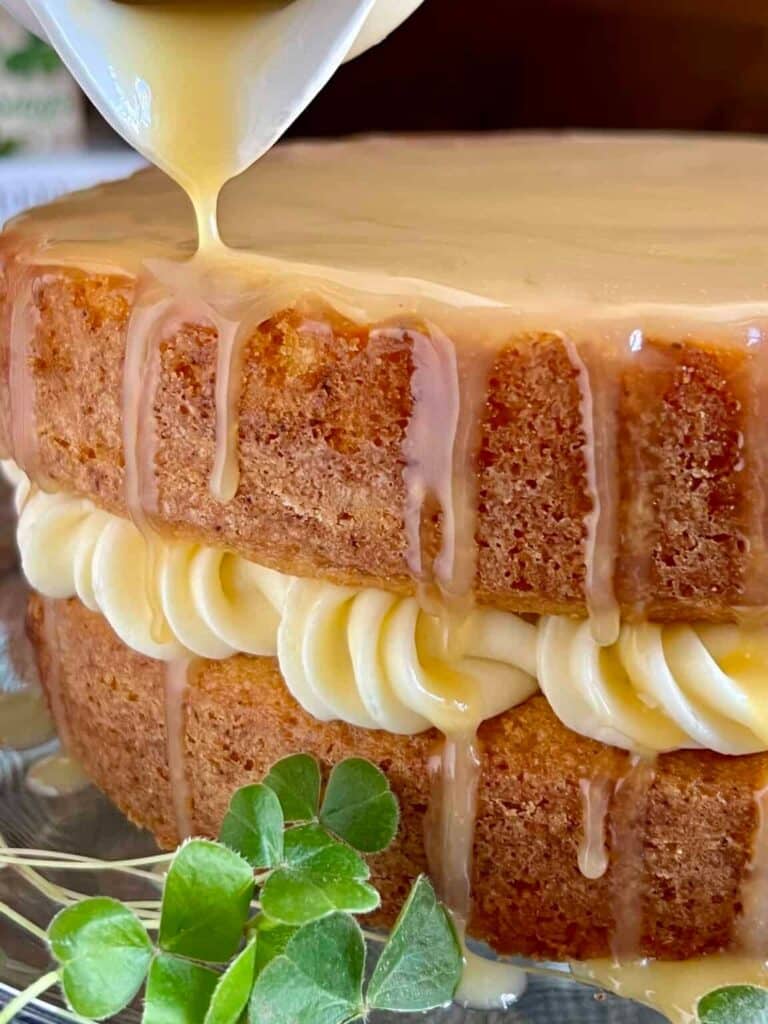 While I hope you'll enjoy all of these recipes, don't feel like you need to make them all at once. In fact, why not try one or two new dishes this year and mix it up? After all, variety is the spice of life!
This year, try your hand at one of these delicious recipes and bring the taste of Ireland right into your kitchen. There are so many delicious options to choose from that everyone is sure to find a few favorites! So put on your green and get cooking – Sláinte!
More St. Patrick's Day Ideas
For more fun facts and ways to celebrate the Irish, check out this post.