List of Top Ten Crafts of 2021
As we move into 2022, I wanted to take a moment to share the top ten crafts of 2021 based on my reader's favorites. This year was filled with ups and downs but these fun crafts made it so much happier. I hope they inspire you to add them to your New Year crafting list. Happy crafting!
Top Ten Posts of 2021
Are you looking to bring a little creativity into your life in the New Year? Today I'm sharing my top ten crafts of 2021.
Whether you're a beginner or a seasoned pro, these crafts are easy enough for everyone!
From step by step bow making to seasonal decor and more. Take a look around and let me know what your favorite craft is. Enjoy!
This DIY bow maker is a great solution for those who want a quick and simple way to make a perfect bow, or to make multiple perfect bows quickly. Listen, this affordable solution for bow-making is truly a game changer!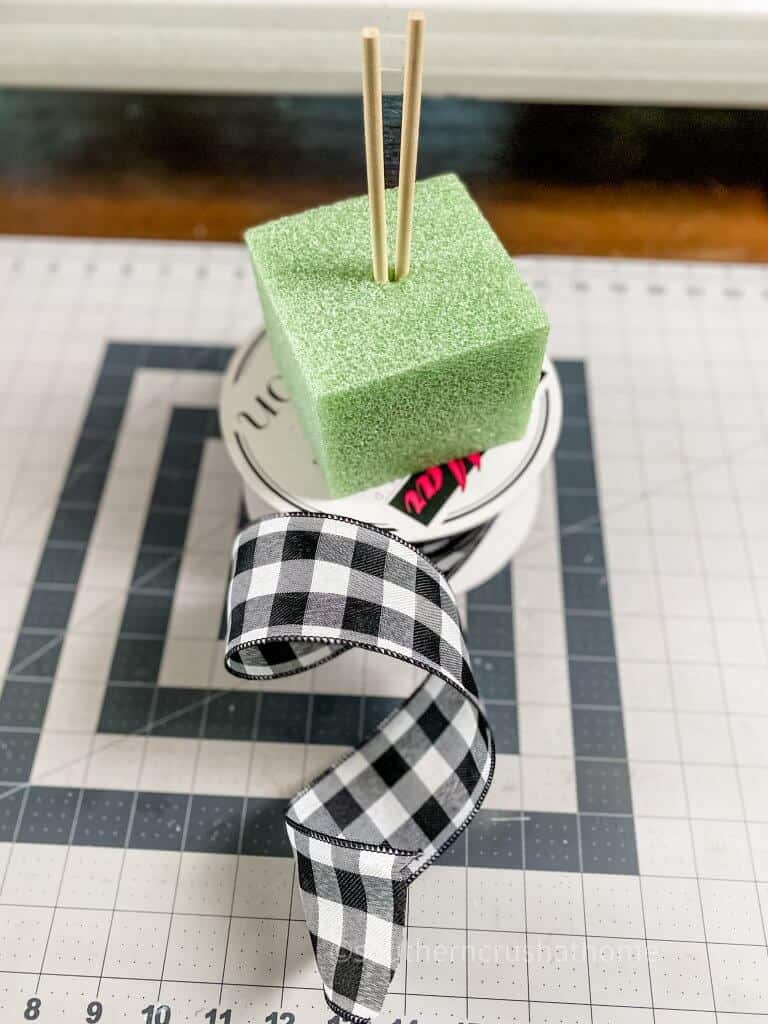 Use my handy-dandy DIY bow maker to create a beautiful bow for a wreath and more for just five minutes! These bows are good for more than just wreaths. Think of all kinds of DIY projects including door hangers, gifts and tablescapes.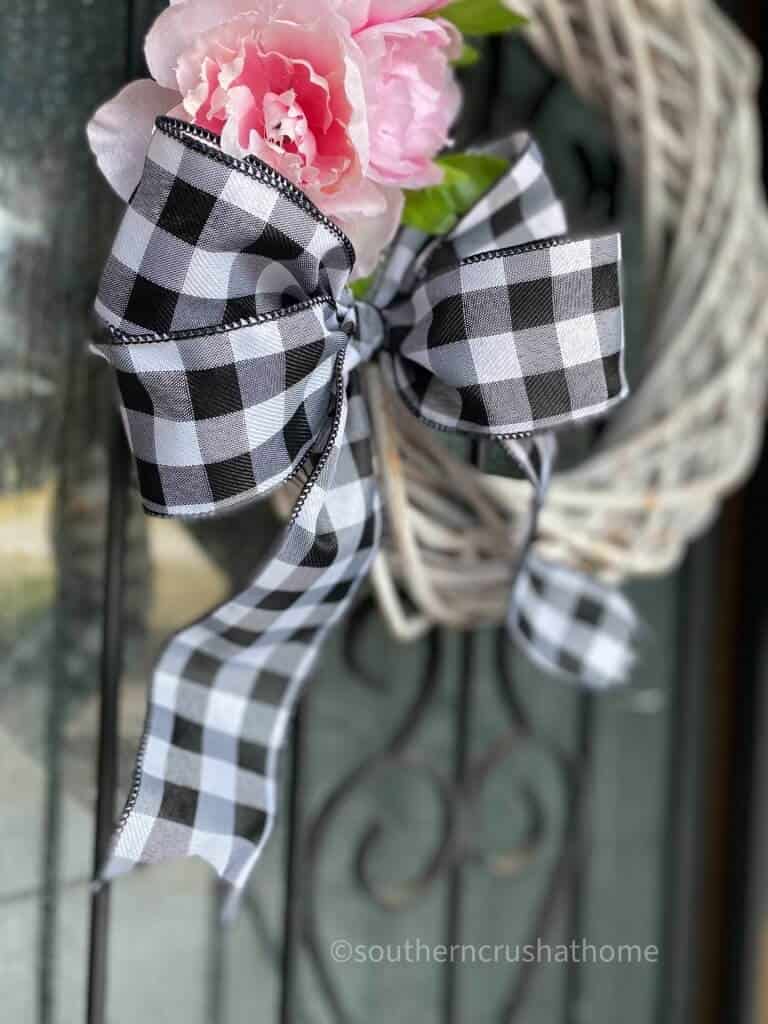 Learn how to create stunning stamped terracotta pots with this step by step tutorial. Garden season is just around the corner, but why wait? These cute little pots are great for indoors, too!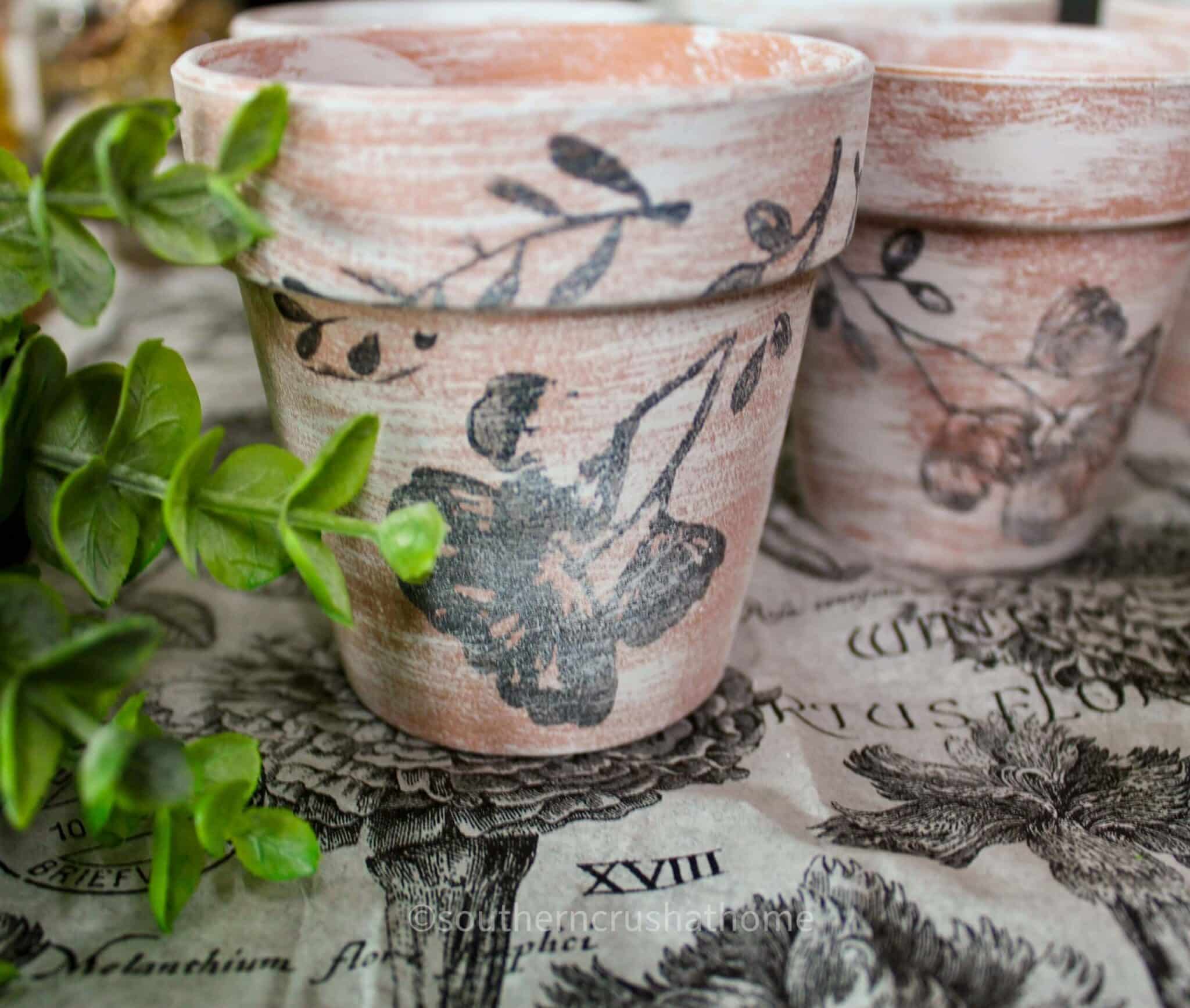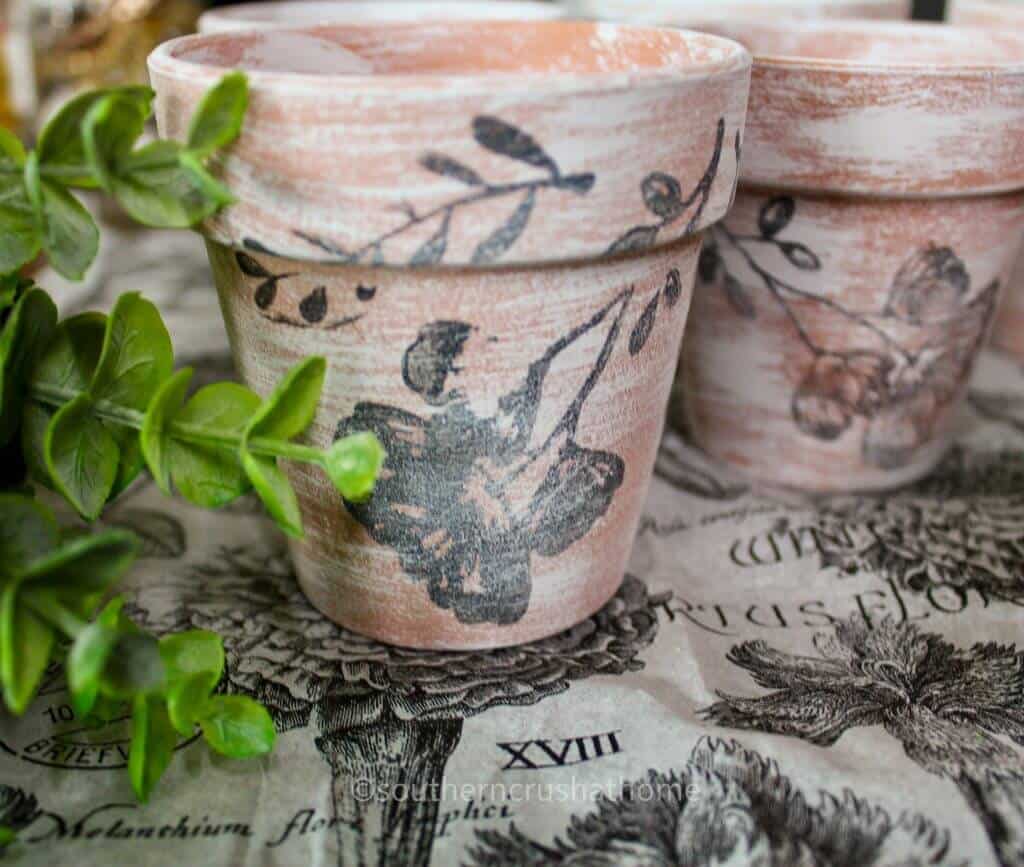 Celebrate your love of books! Learn how easy it is to make your own hand-stamped decorative books with some cute tassels to put on top. I love these!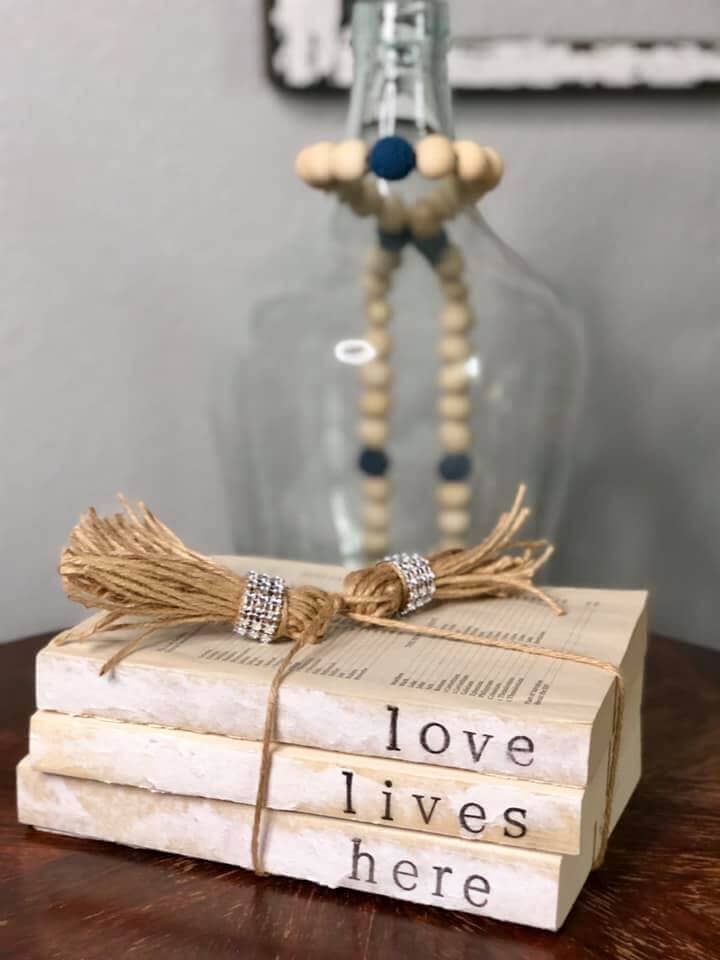 This Simple Wooden Dough Bowl DIY was another one of those projects that was featured by other bloggers. It was made fabulous by using gilding size and silver leaf.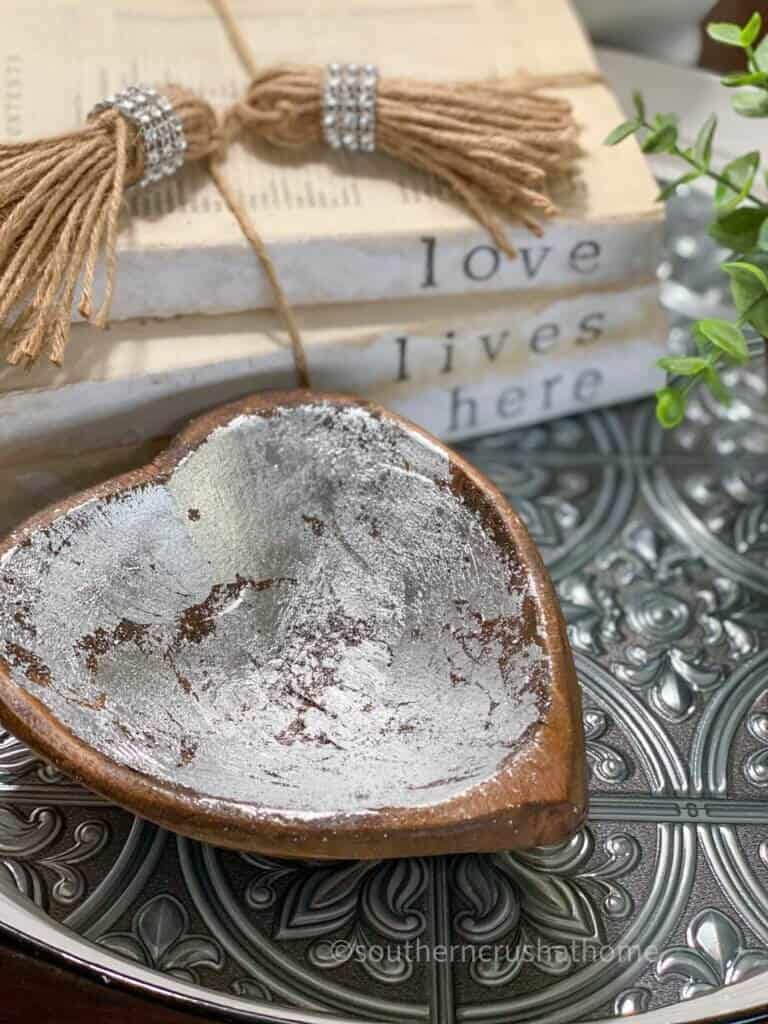 It was just as much fun to go thrifting for these denim pockets as it was to make this adorable Jean Pocket Patriotic Banner! It is sure to add a fun festive touch to your mantel. It's super simple to make too.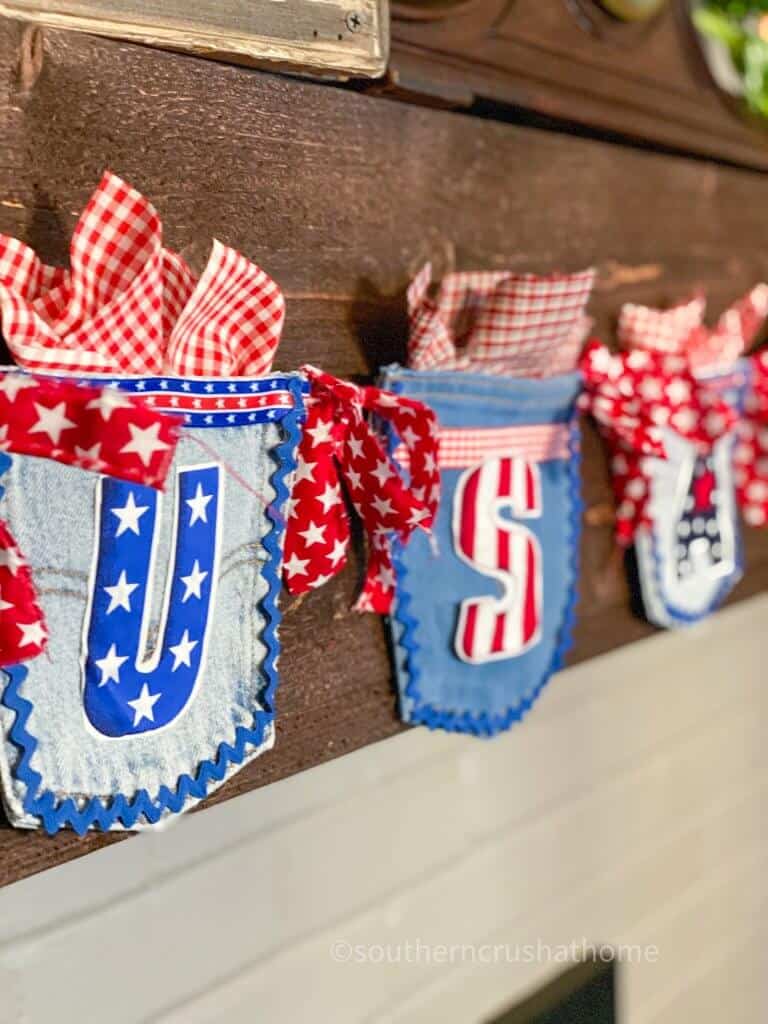 This super cute scented Halloween broom gnome banner was so popular for Halloween. It was featured by a few other blogs and it's easy to see why. This little banner is just darling!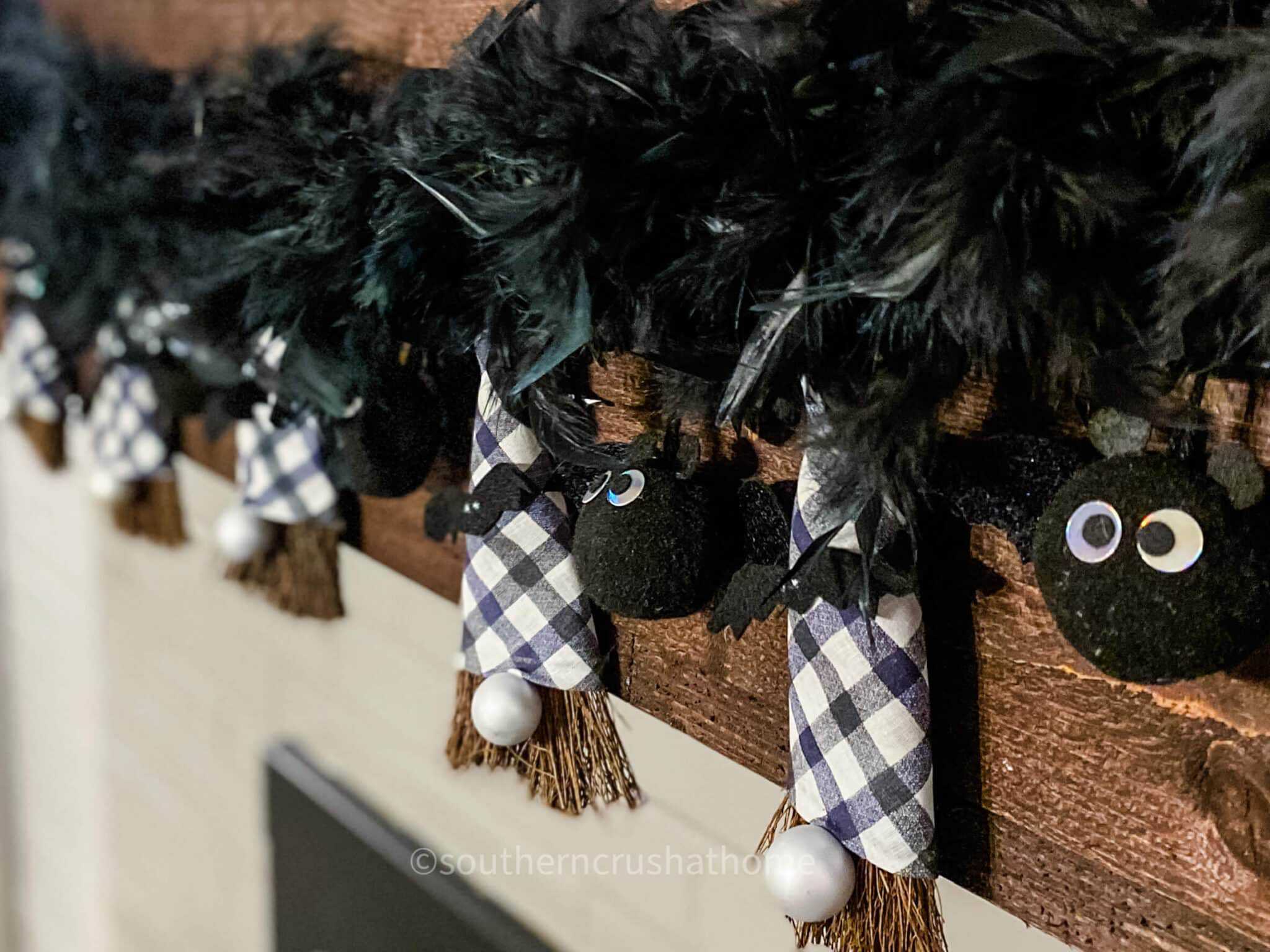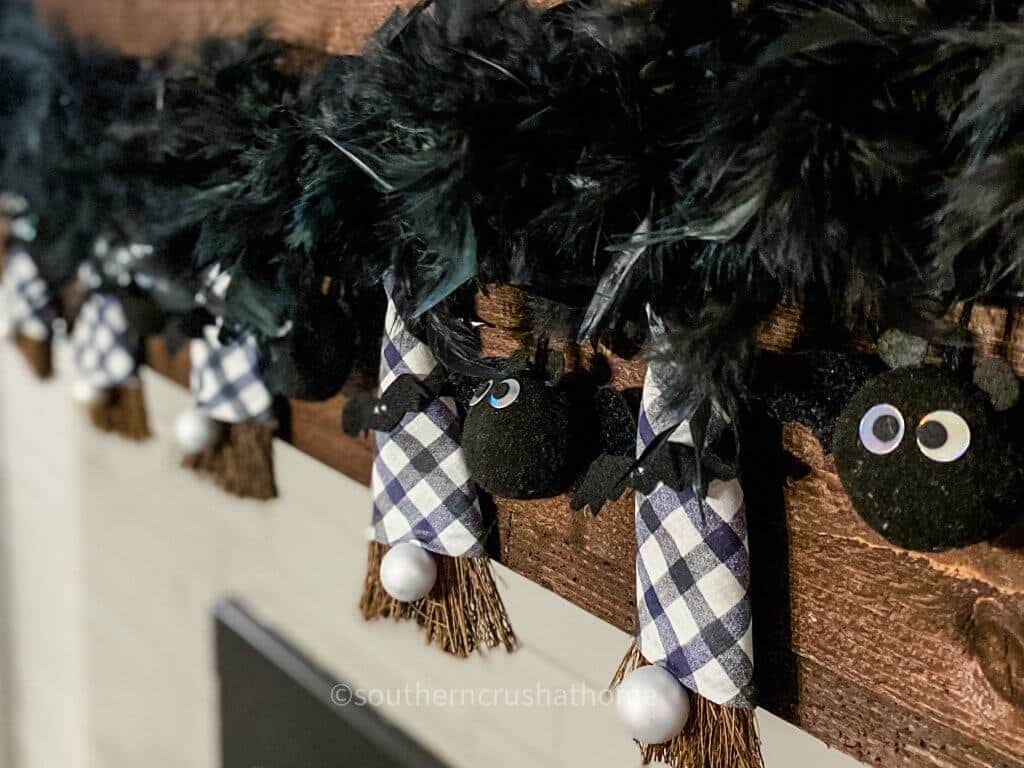 Learn how to make a sweet DIY angel ornament made with an inexpensive drop cloth material. This pretty angel can be added to gift packages too. Isn't she precious?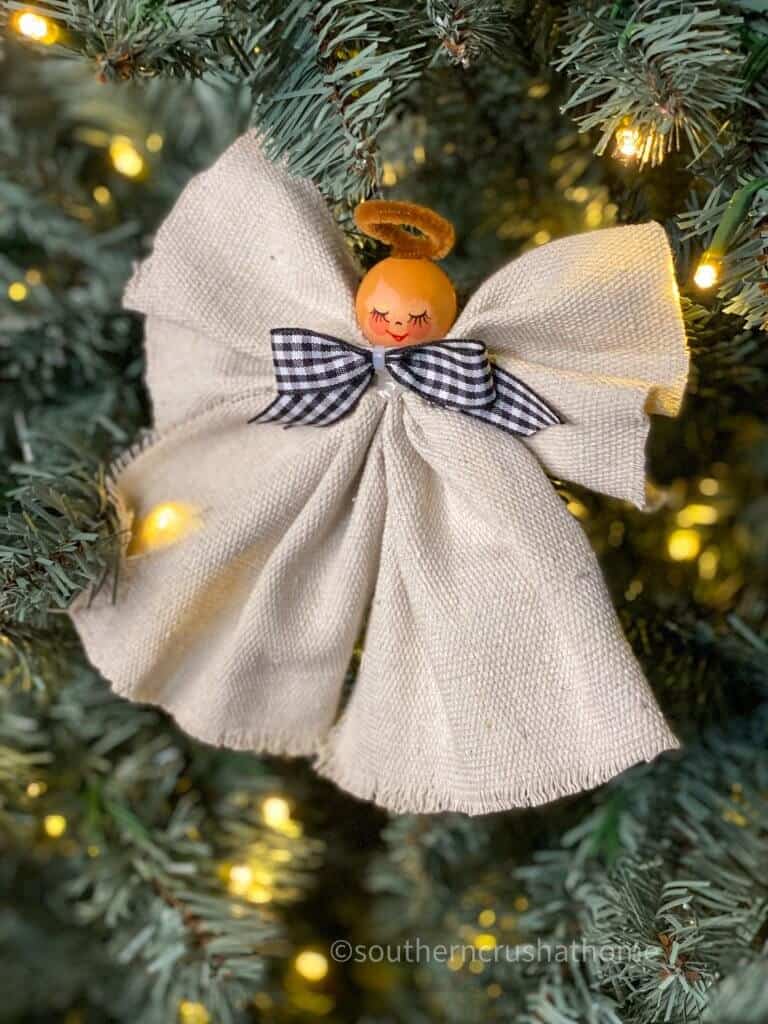 Gnomes continue to be very popular. Yay! This little Dollar Tree gnome was my most popular gnome in 2021. I added him to a Christmas wreath for a festive touch.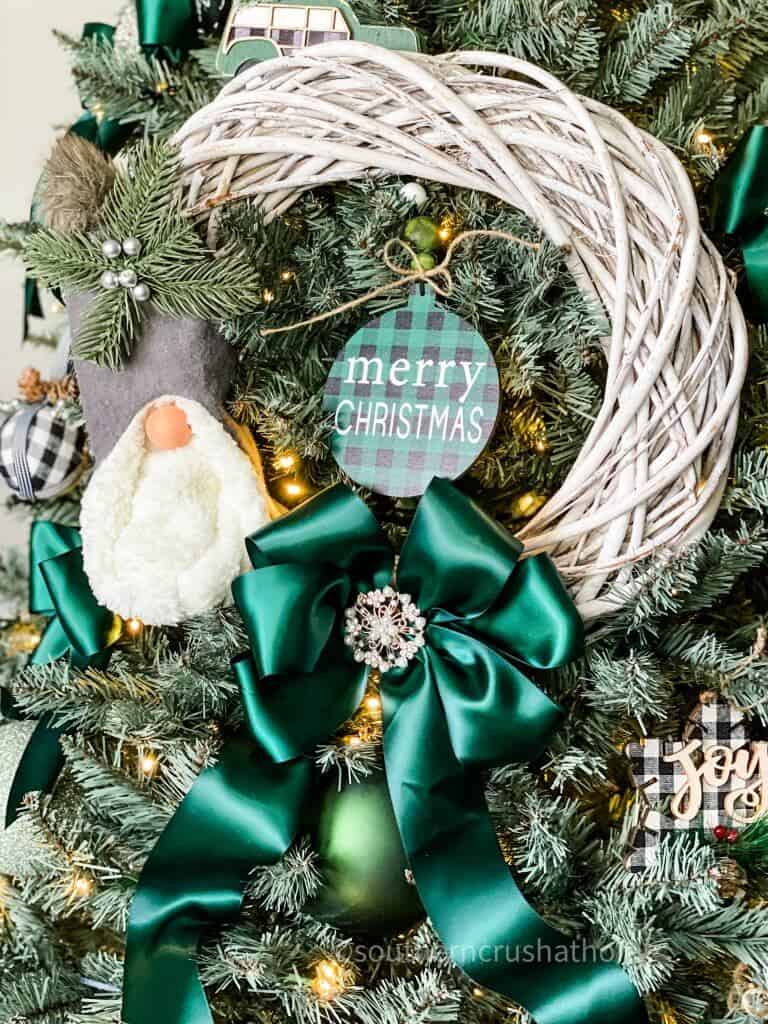 Learn how to paint buffalo check on a Dollar Tree pizza pan. Think of all the amazing DIY projects you could make using this painting technique.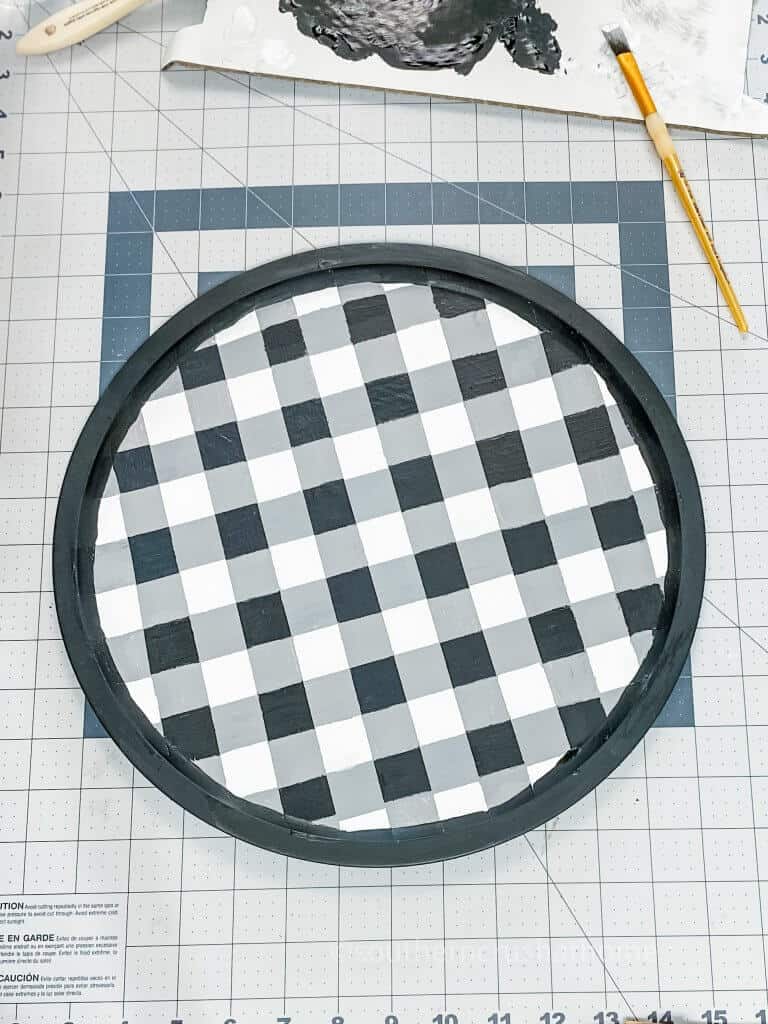 All of these crafts are super easy and inexpensive to create, which makes them excellent DIY projects for even beginner crafters. If you're interested in any of the crafts outlined here, don't forget to visit more of the blog for inspiration!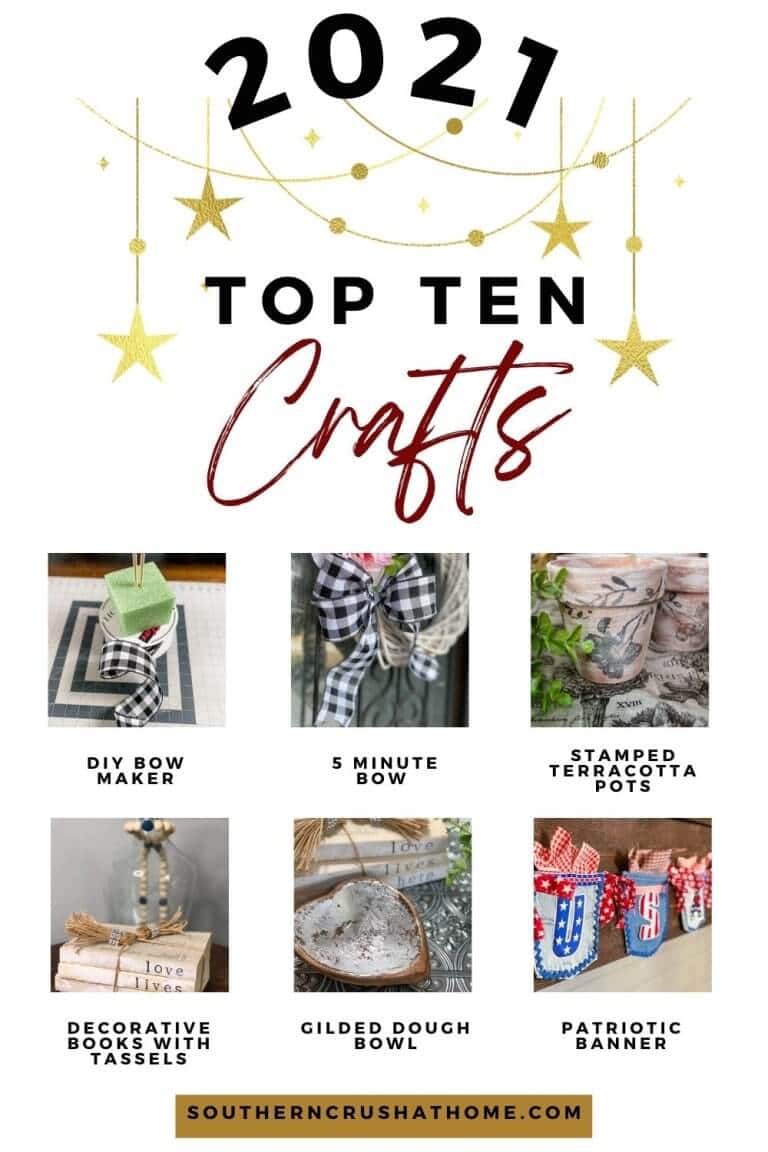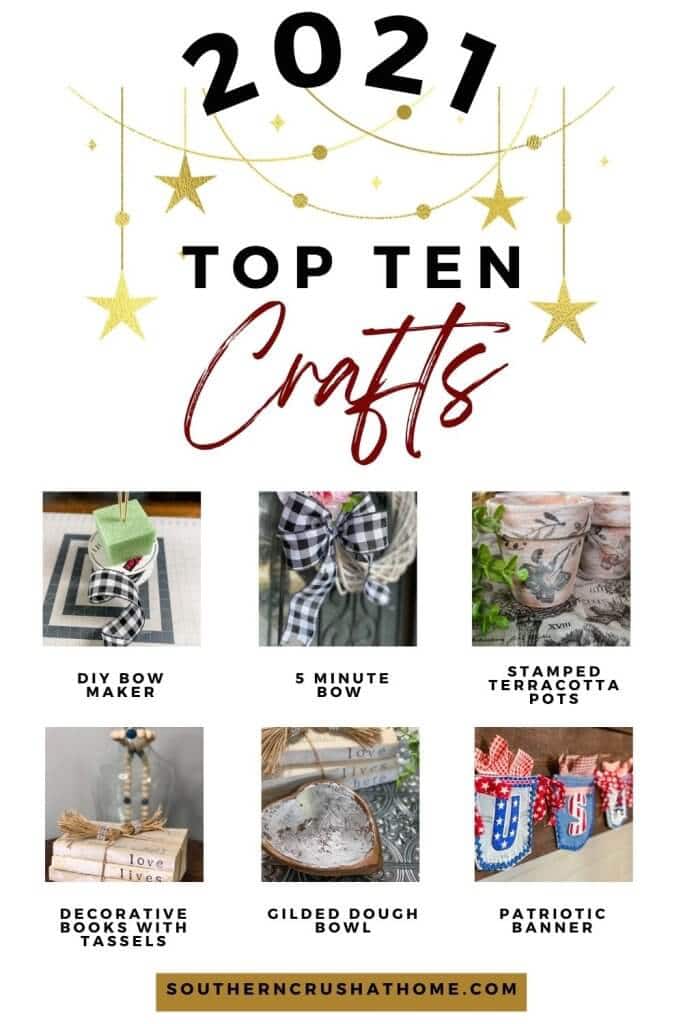 Be Sure to PIN this one for later!
STEP BY STEP VIDEO TUTORIALs
If you want to see the exact step-by-step process for these top ten craft projects, be sure to check out the videos over on my YouTube Channel!
grab a copy of my complete 2021 Crafting guide
I put together an amazing 1,020 page eBook with all of the top tutorials from this year; including crafts, recipes, shopping tours and more!
Over 75 craft projects are shown in full color with details like complete supply lists.
If you are in my VIP Group, you already received access to this added bonus to your membership.
Thank you so much for all of your support in 2021. Looking forward to sharing even more fun ideas with you in 2022!
Wishing you a very safe and healthy Happy New Year!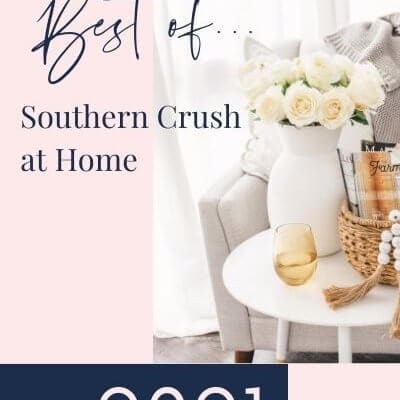 List of Top Ten Crafts 2021
Are you looking to bring a little creativity into your life in the New Year? Today I'm sharing my top ten crafts of 2021.
Ingredients
1.

Melanie's $2 Dollar Tree DIY Bow Maker for Easy Wreath Bows

2.

How to Make an Easy 5 Minute Bow for a Wreath

Step by Step Instructions

3.

Easy Dollar Tree Stamped Terracotta Pots

4.

DIY Decorative Books with Homemade Tassels

5.

Simple Wooden Dough Bowl DIY

6.

Make An Adorable DIY Jean Pocket Patriotic Banner

7.

Easy Pumpkin Spice Scented Halloween Broom Gnome Banner

8.

DIY Angel Ornament

using Drop Cloth or Burlap

9.

How to Make a Dollar Tree Gnome for a Christmas Wreath

10.

How to Paint Buffalo Check

on a Dollar Tree Pizza Pan